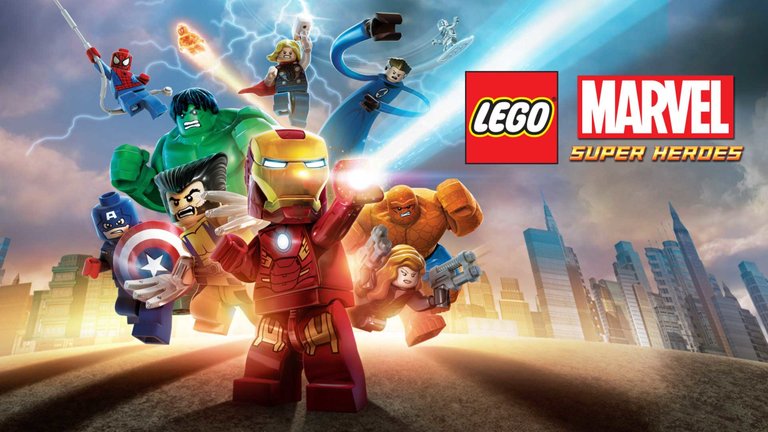 Source
All the screenshots in this post were taken directly from the game by me and edited using CamScanner

Since a couple of days ago I was talking to you about my lousy ability for certain types of videogames (most of them), I thought it would be interesting to contrast this publication with a videogame in which I was relatively "good", for this very reason I think this It is the ideal time to talk a little bit about "Lego Marvel: Superheroes", a title from the giant LEGO series released in 2013 for the Playstation 3, Playstation 4, Wii U, Xbox 360 and Xbox One, which It was proud to become the only game in which I have managed to get the platinum trophy.
Obviously, the main reason for this is that being a game for children, the LEGO Marvel Superheroes trophy is far from being a "difficult" task, however, there are a lot of arbitrary objectives to achieve that can take us a lot of time. time and that will only be possible if we feel attracted to this charismatic adventure.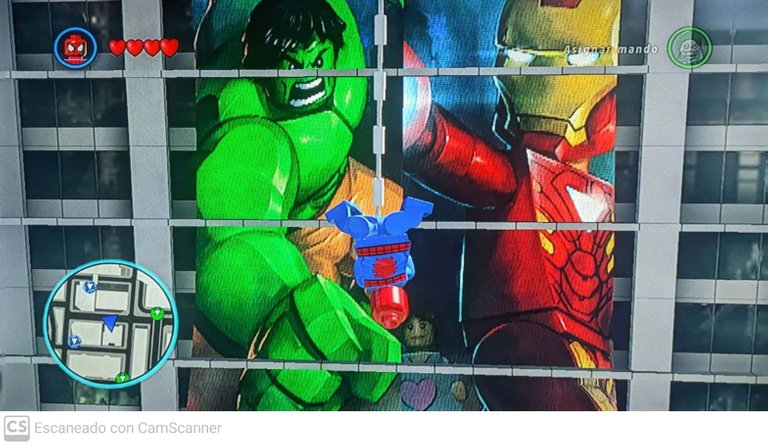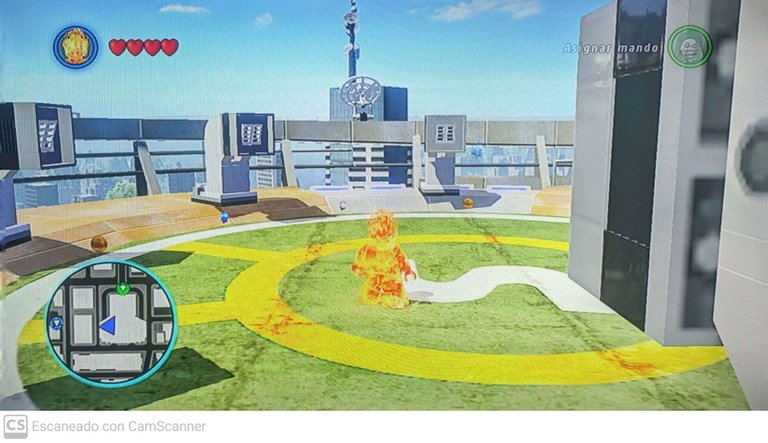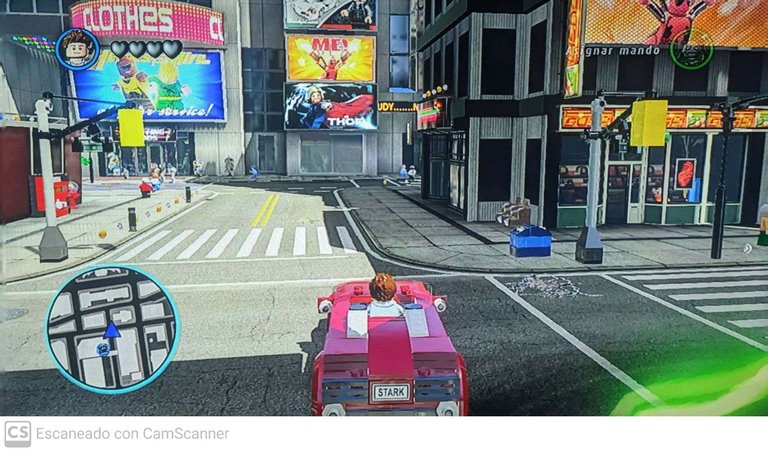 You see, although we live in a world obsessed to death with superhero adaptations in all forms of media: movies, series, videogames, literature, etc... Lego Marvel Superheroes stands as a fun adaptation, which understands perfectly the format in which it exists and that offers us a much more ambitious adventure than expected.
The key? Bring together a bunch of the most iconic characters from Marvel Comics in an adventure that gives each of them a space to shine, interspersed with an open world where we will have the ability to explore between missions, in order to obtain new superheroes, vehicles, and access to special items that were previously hidden.
Although for many the LEGO formula can fall into excessive monotony, it is important to recognize that these are the type of video games that know how to take advantage of it perfectly, creating a simple but effective setting for all these icons to parade comfortably, something that at least to date it was very difficult to see in any production of this type.
Apart from this, the episodic structure of Marvel Superheroes means that backtracking is not particularly annoying, something very important when we consider the need to revisit certain areas with special characters to unlock new hidden secrets and pieces.
In summary, beyond its simplicity (and although there are obviously several aspects that could be improved to provide a more optimal experience), Marvel Superheroes is a solid example of all the virtues of LEGO as a franchise: fun games that blur the playable gap between the children and adults, who apart clearly arise from the love for the intellectual properties that they are adapting, not for nothing, their versions of other well-known franchises such as Star Wars or Indiana Jones, have gone down in history as the best puzzle video games that has been created.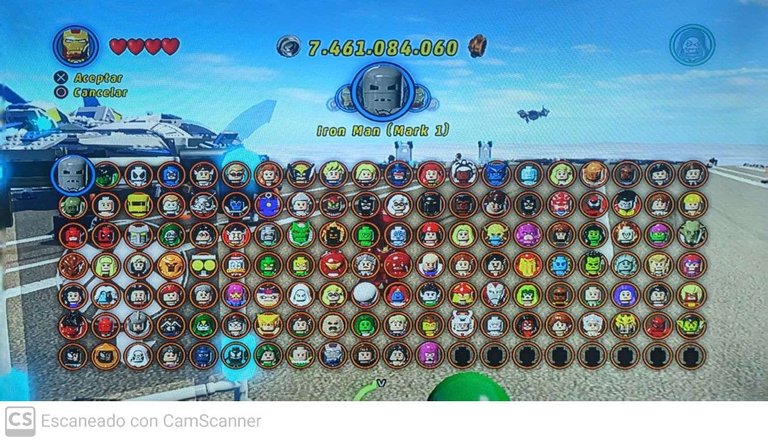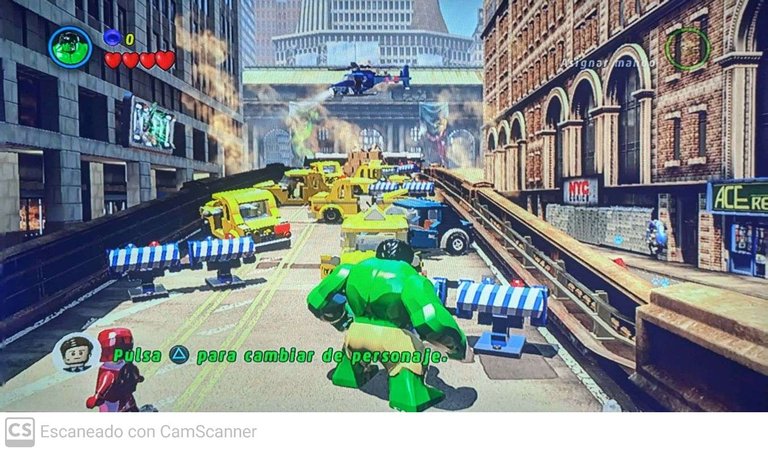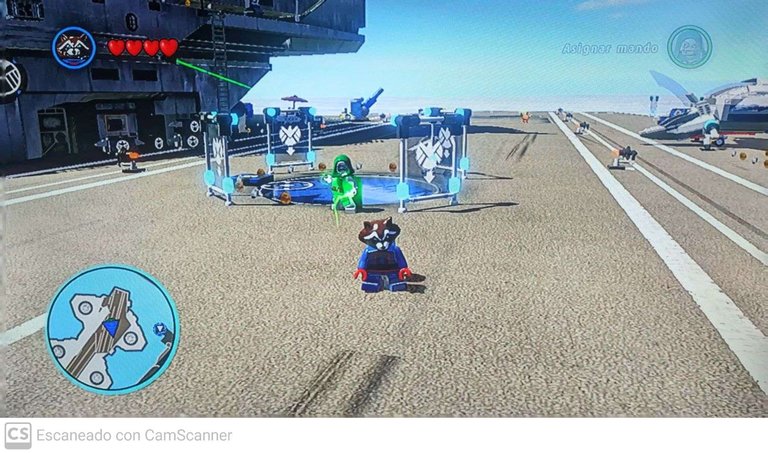 From becoming the Human Torch and perching on the tallest skyscraper in New York, to trying to escape the halls of Asgard under the control of an Avenger, Lego Marvel Superheroes connects us with our inner child in a mix of winks and difficult references. to ignore.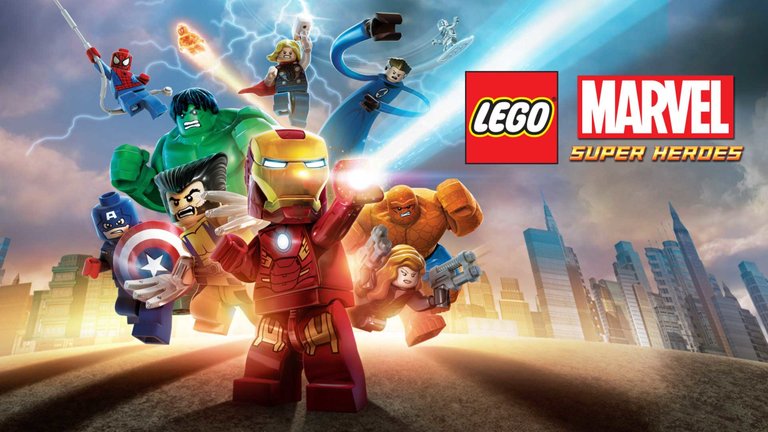 Source
Todas las imágenes en este post fueron tomadas directamente desde el juego por mi y editadas usando CamScanner

Cómo hace un par de días les hablaba un poco sobre mi pésima habilidad para ciertos tipos de videojuegos (La mayoría), pensé en que sería interesante contrastar dicha publicación con un videojuego en el que fuese relativamente "bueno", por esto mismo creo que este es el momento ideal para hablarles un poco sobre "Lego Marvel: Superheroes", un título de la gigante serie de LEGO estrenado en el 2013 para el Playstation 3, el Playstation 4,el Wii U, el Xbox 360 y el Xbox One, que tuvo el orgullo de convertirse en el único juego que en el que he logrado sacar el trofeo de platino.
Obviamente, la razón principal de esto es que trwrqbdose de un juego para niños, el trofeo de LEGO Marvel Superhéroes dista de ser una tarea "complicada", no obstante, existe una gran cantidad de objetivos arbitrarios por cumplir que pueden tomarnos una gran cantidad de tiempo y que solo serán posibles si nos sentimos atraídos por esta carismática aventura.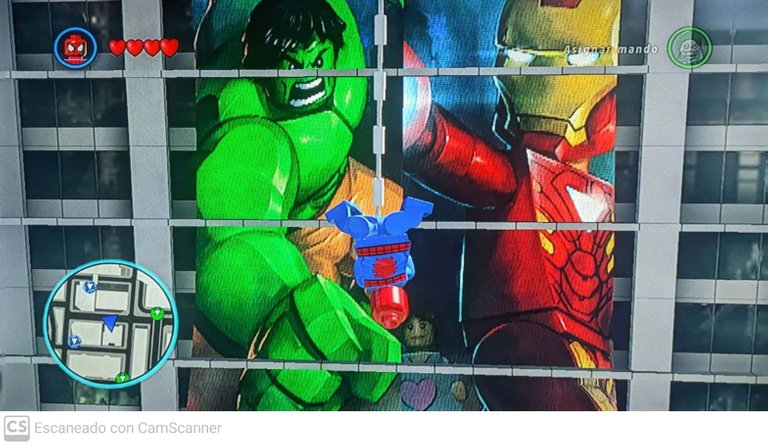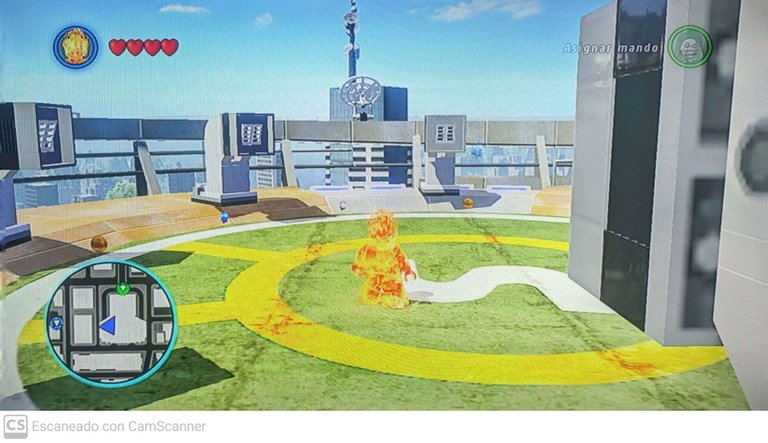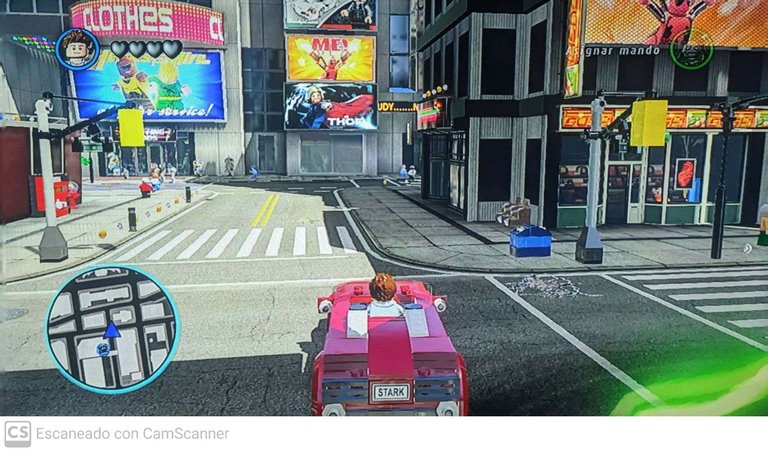 Verán, aunque vivimos en un mundo obsesionado hasta el hartazgo con las adaptaciones de superhéroes en todos los medios habidos y por haber: Cine, series, videojuegos, literatura, etc... Lego Marvel Superheroes se erige como una adaptación divertida, que entiende a la perfección el formato en el que existe y que nos ofrece una aventura mucho más ambiciosa de lo esperado.
¿La clave? Reunir a un montón de los personajes más iconicos de Marvel Cómics en una aventura que le da a cada uno de ellos un espacio para brillar, entremezclado con un mundo abierto en dónde tendremos la habilidad de explorar entre misión y misión, con la finalidad de obtener nuevos superhéroes, vehículos, y acceso a objetos especiales que anteriormente se encontraban ocultos.
Si bien para muchos la fórmula de LEGO puede caer en la monotonía excesiva, es importante reconocer que este son el tipo de videojuegos que saben aprovecharla a la perfección, creando un escenario simple pero efectivo para que todos estos iconos desfilen cómodamente, algo que al menos hasta la fecha era muy difícil de ver en cualquier producción de este tipo.
Aparte de esto, la estructura episódica de Marvel Superhéroes permite que el backtracking no sea particularmente molesto, algo muy importante si consideramos la necesidad que hay de revisitar ciertas áreas con personajes especiales para desbloquear nuevos secretos ocultos y piezas.
En resumen, más allá de su simpleza (y aunque lógicamente existen varios aspectos que podrían mejorarse para brindar una experiencia más óptima), Marvel Superhéroes es una muestra sólida de todas las virtudes de LEGO como franquicia: juegos divertidos que difuminan la brecha jugable entre los niños y los adultos, que aparte claramente surgen desde el amor por las propiedades intelectuales que están adaptando, no por nada, sus versiones de otras franquicias muy reconocidas como Star Wars o Indiana Jones, han pasado a la historia como los mejores videojuegos de puzzles que se han creado.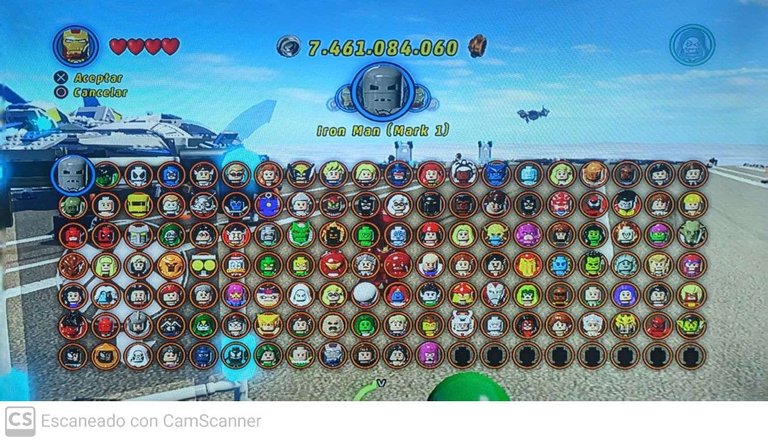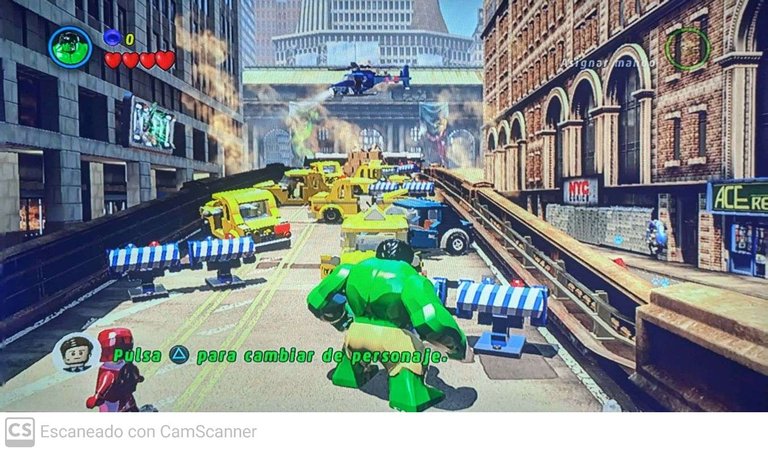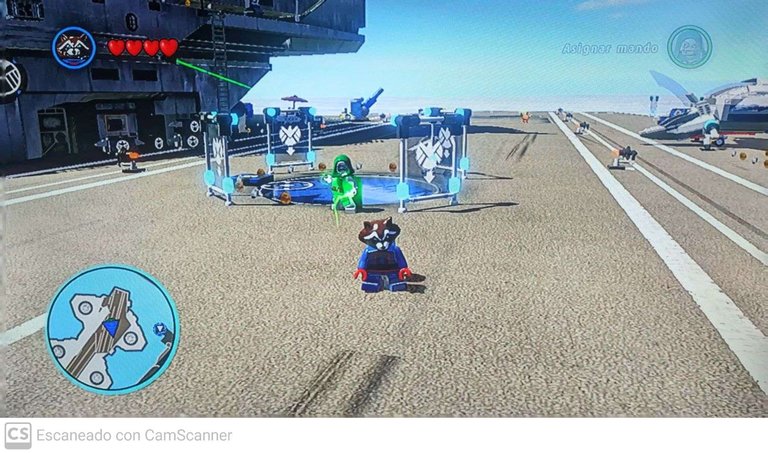 Desde convertirse en la antorcha humana y posarse en el rascacielos más alto de Nueva York, hasta tratar de huir de los pasillos de Asgard bajo el control de un vengador, Lego Marvel Superheroes nos conecta con nuestro niño interior en una mescolanza de guiños y referencias difíciles de ignorar.

Twitter/Instagram/Letterbox: Alxxssss