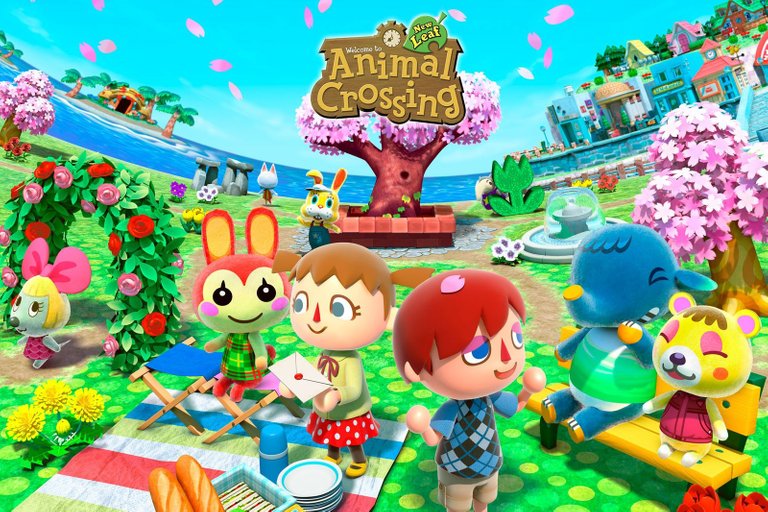 source
All the screenshots in this post were taken directly from the game by me

One of my favorite aspects of modern gaming is that I feel that as a society we have decided to progressively abandon the stigma of video games as a simplistic toy whose sole purpose is to present us with a concrete challenge in order to generate dopamine, achieve the highest score, and go to the next level.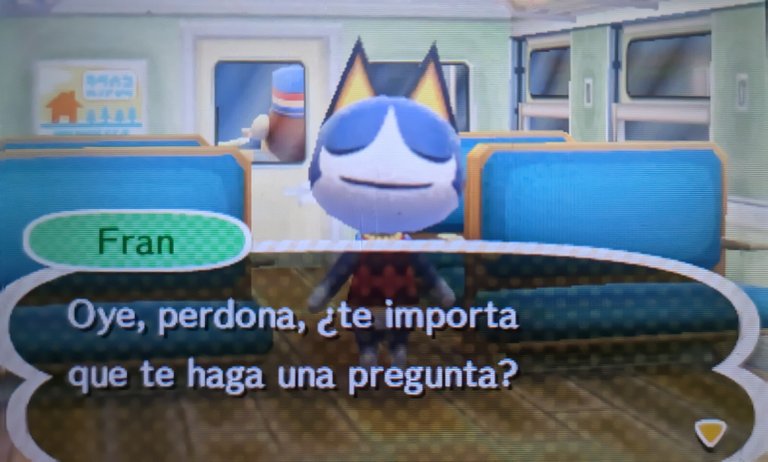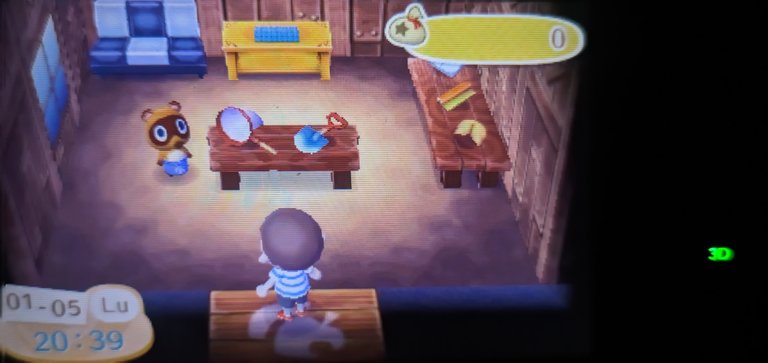 Although it is undeniable that many titles fit this definition (and most of them are very entertaining for this very reason), the medium has shown the ability to serve more "complex" purposes, be it making us complicit in a fascinating story, allowing us to simulate a realistic scenario, or, what brings me to make this brief review: Immerse ourselves in a world in which we can lose ourselves for hours without any kind of pressure.
Just like many of you had already heard of the "Animal Crossing" franchise but hadn't had the chance to test one of its titles in depth, all this would change with "New Leaf" an exclusive Nintendo 3DS title that at least in its first impressions manages to offer everything we would expect from the Nintendo game series.
In a few words, Animal Crossing could be defined as a mixture of a social simulator and an exploration game, where we assume the role of a villager who must improve the condition of a small town as he becomes familiar and fond of the neighbors around him.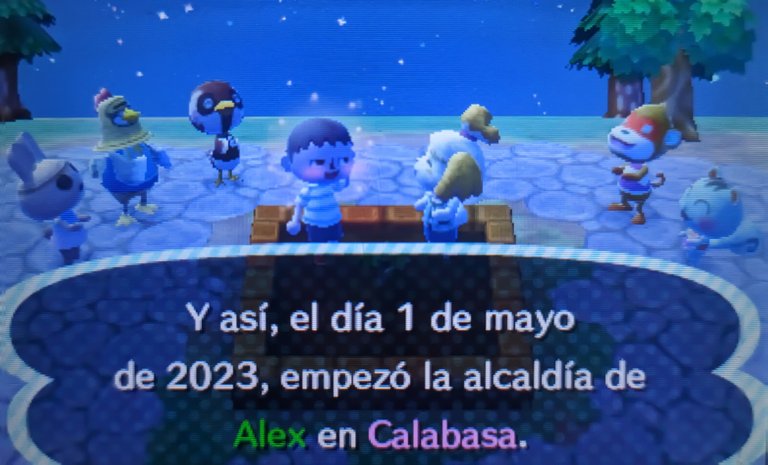 New Leaf's strengths are quite clear from the moment we start our game: It is a game with an excessive level of audiovisual charisma that allows us to do things at our own pace, becoming a therapeutic experience that represents a paradigm shift from those of us who are used to other slightly more stressful adventures...
In the case of New Leaf, we must assume the role of a mayor who has recently arrived in town, and after shaping the game to our liking (deciding where we want our home, what the city will be called, etc.) we will give free rein to our imaginations, blindly hoping that the magnetic personalities of the town's citizens (as well as the simple yet satisfying gameplay mechanics) are enough to keep us hooked.
The key? Being a social simulator, we must take care of cultivating friendships with those characters that we fancy, all represented with anthropomorphic animals that maintain their own routines and schedules within the virtual world.
The latter is enhanced with the use of a real-time clock, which serves first of all to portion our game routine with respect to the current time, and also gives us constant incentives to resume it in later days.
For example, there are clothing stores that change their stock daily, or fruit on the town's trees that produce oranges over time... Animal Crossing proposes all these mechanics so that we can enjoy it in our own way.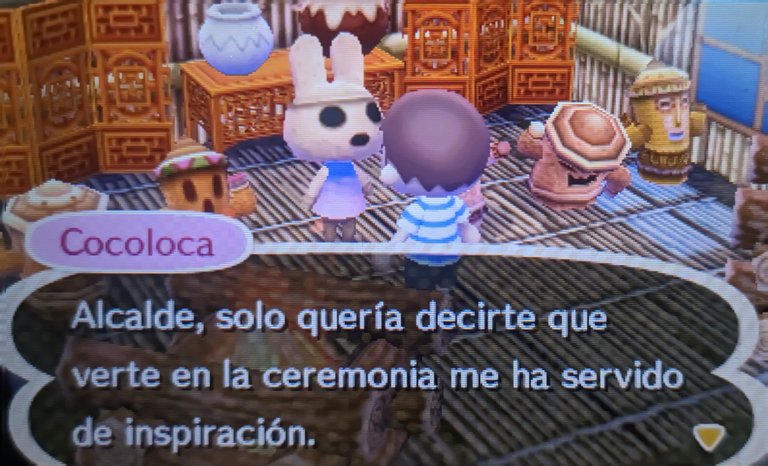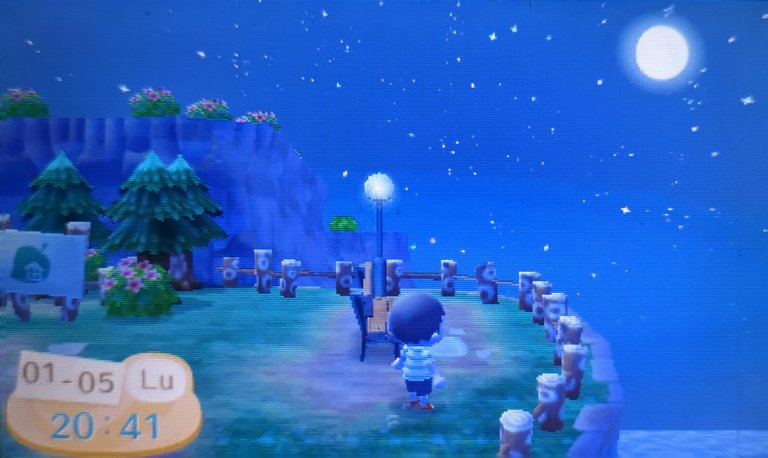 Of course, it's too early to make a final judgment on this, I have yet to familiarize myself with the hundreds of customization options that plague this game, as well as the effectiveness of the "friends" system in the long term, however, I think I'll spend more hours than expected playing Animal Crossing - New Leaf.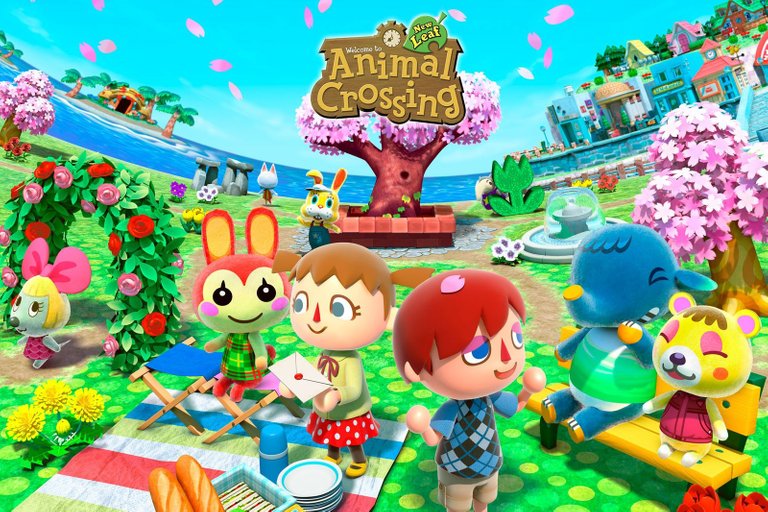 source
Todas las imágenes en este post fueron sacadas directamente desde el juego por mi

Uno de mis aspectos favoritos del gaming moderno es que siento que cómo sociedad hemos decidido abandonar progresivamente el estigma de los videojuegos como un juguete simplista, cuya única finalidad es presentarnos un desafío concreto con el objetivo de generar dopamina, conseguir el puntaje más alto, y pasar al siguiente nivel.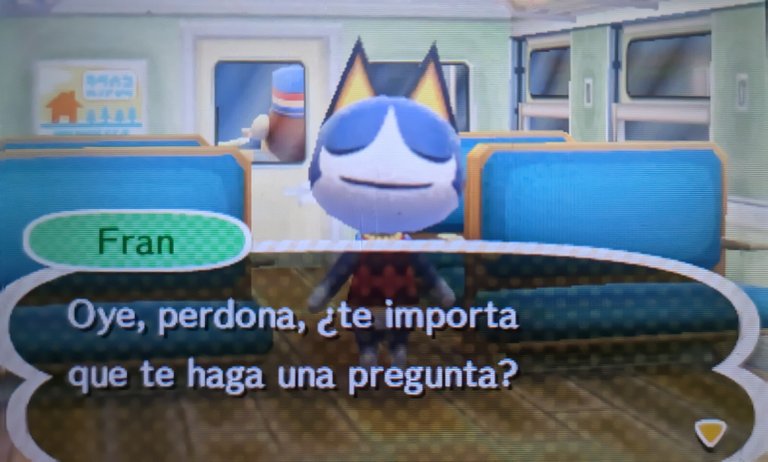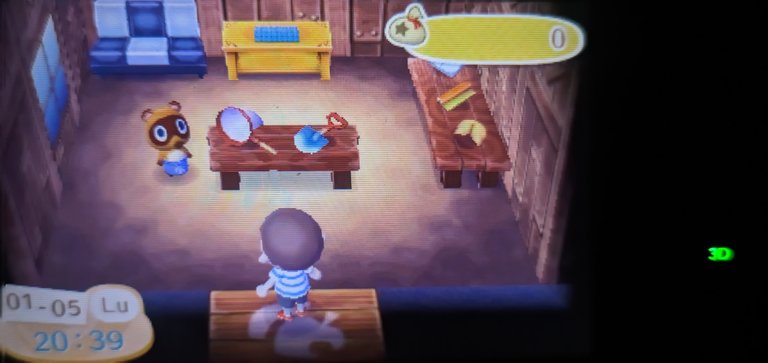 Aunque es innegable que muchos títulos se enmarcan en esta definición (Y la mayoría de ellos resultan muy entretenidos por esto mismo), el medio ha demostrado la capacidad de servir a propósitos más "complejos" ya sea hacernos cómplices de una historia fascinante, permitirnos simular un escenario realista, o, lo que me trae a realizar esta breve reseña: Sumergirnos en un mundo en el que podemos perdernos durante horas sin ningún tipo de presión.
Al igual que muchos de ustedes ya había oído hablar de la franquicia "Animal Crossing" pero no había tenido el chance de probar a profundidad uno de sus títulos, todo esto cambiaría con "New Leaf" un título exclusivo del Nintendo 3DS que al menos en sus primeras impresiones logra ofrecer todo lo que esperaríamos de la serie de juegos de Nintendo.
En pocas palabras Animal Crossing podría definirse como una mezcla de simulador social y juego de exploración, en dónde asumimos el rol de un aldeano que debe mejorar la condición de un pequeño pueblo a medida que va familiarizándose y encariñandose con los vecinos que le rodean.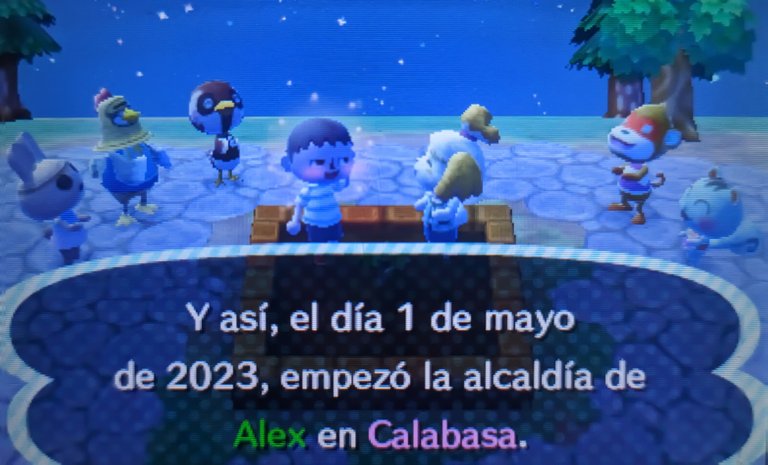 Los puntos fuertes de New Leaf son bastante claros desde el momento en que iniciamos nuestra partida: Es un juego con un nivel de carisma audiovisual excesivo que nos permite hacer las cosas a nuestro ritmo, convirtiéndose en una experiencia terapéutica que representa un cambio de paradigma a aquellos que estamos acostumbrados a otras aventuras un poco más estresantes...
En el caso de New Leaf debemos asumir el rol de un alcalde recién llegado al pueblo, y luego de ir moldeando la partida a nuestro gusto (Decidir en dónde queremos nuestro hogar, como se llamará la ciudad, etc) se le dará rienda suelta a nuestra imaginación, confiando ciegamente en el que las magnéticas personalidades de los ciudadanos del pueblo (Así como las simples pero satisfactorias mecánicas de juego) sean suficientes para mantenernos enganchados.
¿La clave? Al ser un simulador social debemos encargamos de cultivar amistades con aquellos personajes que nos apetezcan, todos representados con animales antropoformicos que mantienen sus propias rutinas y horarios dentro del mundo virtual.
Esto último se ve repotenciado con el uso de un reloj en tiempo real, que sirve en primer lugar para porcionar nuestra rutina de juego con respecto a la hora actual, y aparte nos brinda incentivos constantes para retomarlo en días posteriores.
Por ejemplo, existen tiendas de ropa que cambian el stock diariamente, o frutos en los árboles del pueblo que van produciendo naranjas con el paso del tiempo... Animal Crossing plantea todas estas mecánicas para que lo disfrutemos a nuestra manera.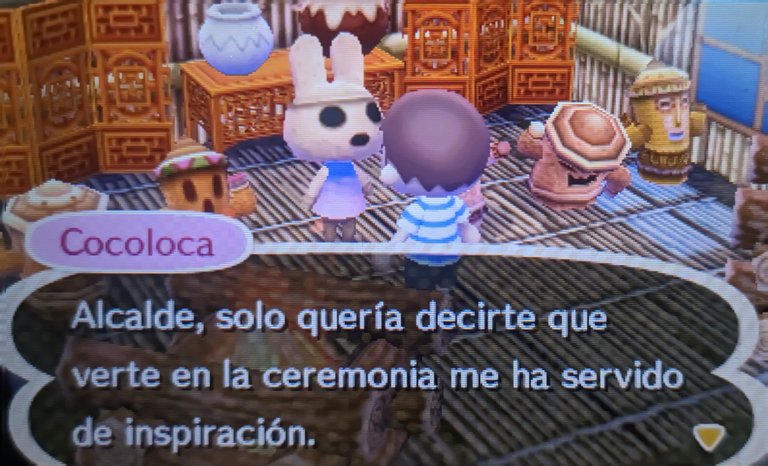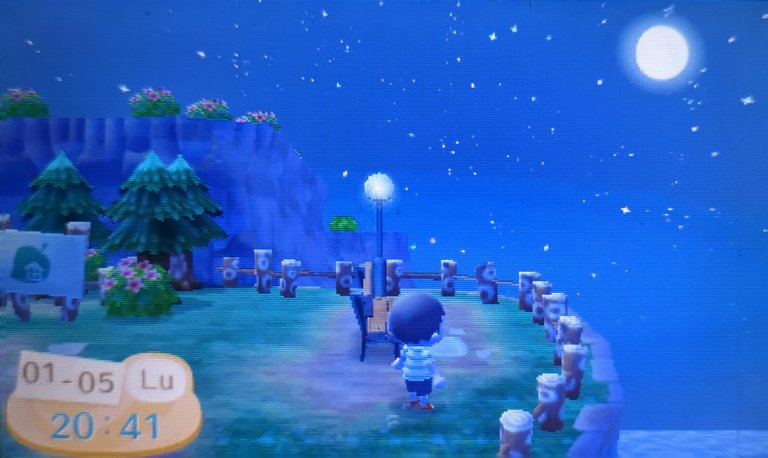 Por supuesto, es muy temprano para emitir un juicio definitivo al respecto, me falta familiarizarme con los cientos de opciones de personalización que plagan este juego, así como la efectividad del sistema de "amistades" a largo plazo, no obstante, creo que pasaré más horas de lo esperado jugando Animal Crossing - New Leaf.

Twitter/Instagram/Letterbox: Alxxssss