My Closet: Get your clothes together with this amazing app. [ENG/ESP]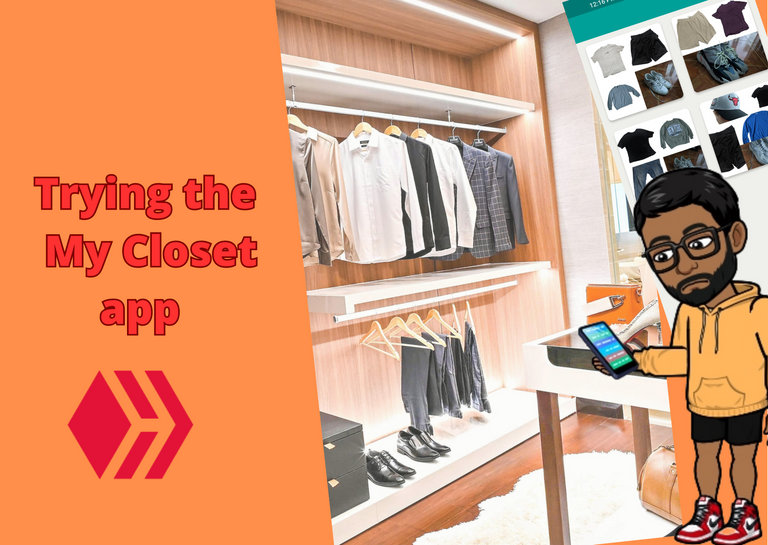 All the pictures in this post were taken directly from the app My Closet by me. This cover was made using Canva and Bitmoji

For a long time I have been experimenting with a very particular application, which although it might feel unnecessary for many people, in my case it helps me to deal with a rather silly problem, but at the same time it makes me put subtle and interesting shapes into perspective. where technology can make life easier.
For some reason I have always been interested in everything that clothing represents, and I consider myself a person who is quite obsessed with the order and organization of my things, I am passionate about items such as sneakers, sweaters, and interesting t-shirts, but I always find myself repeating the same outfits over and over again.
What's the point of having a variety of options if we regularly fall for the same two or three?
After an exhaustive search I came across "My Closet", a fairly simple app that aims to help us organize all our clothes.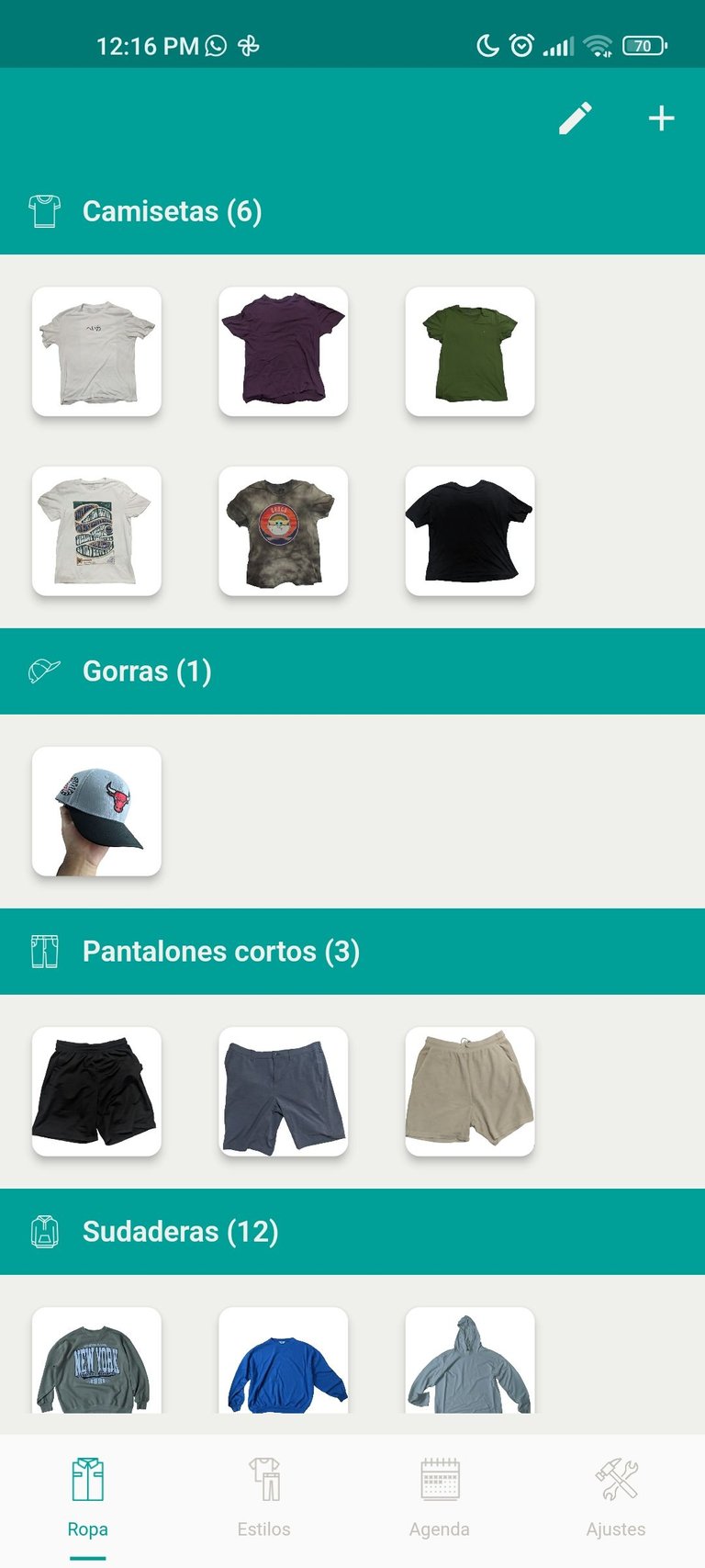 Curiously, this was not the first time that I tried to use a program of this type, however, it was the first time that I dealt with one with a unisex approach, since most of the other options that I had seen on Google Play had a mainly feminine.
The purpose of My Closet is quite simple: we register all the garments that we have in each of the categories (Shoes, sweatshirts, pants, watches, etc.) and then we use them to build various "styles", which we can separately register for events in the future and in the past, like a kind of calendar to wear.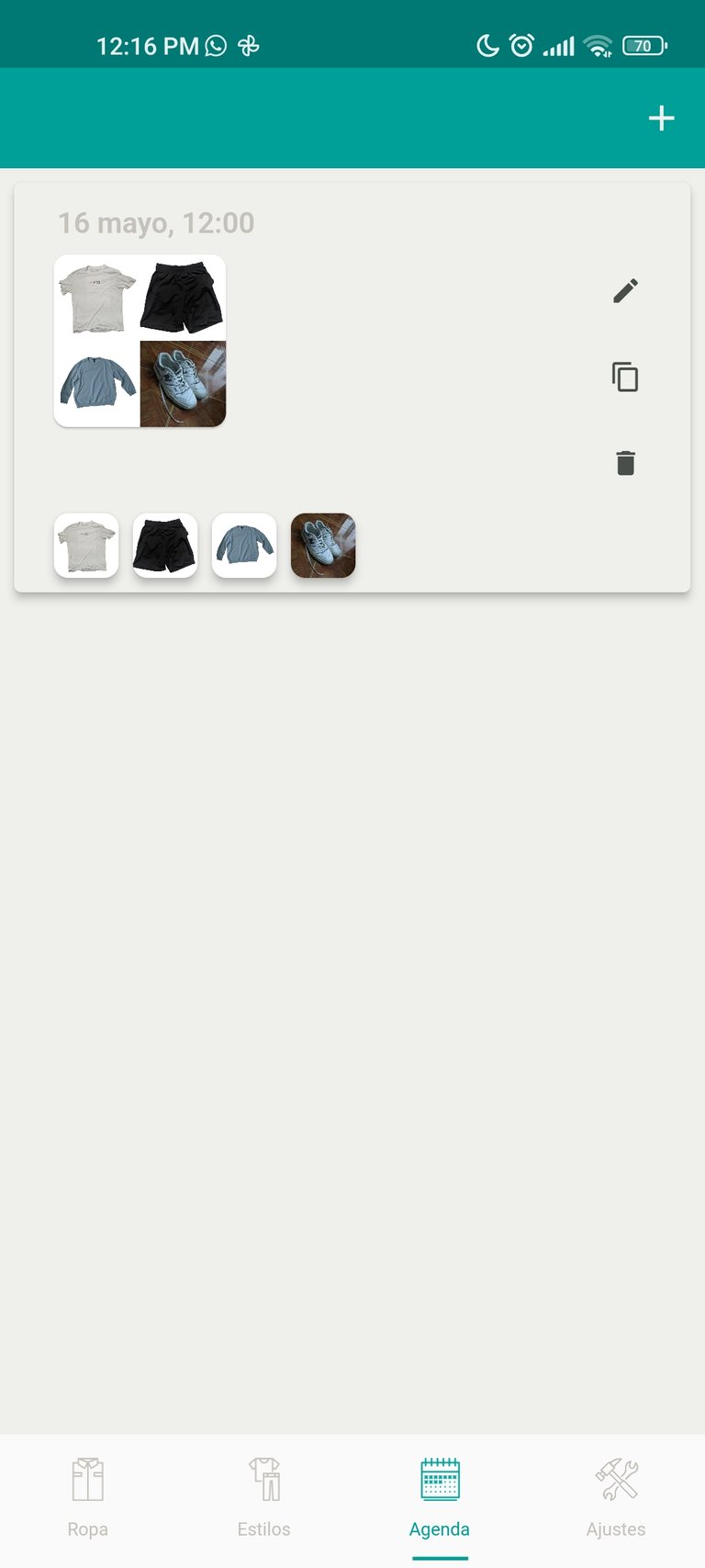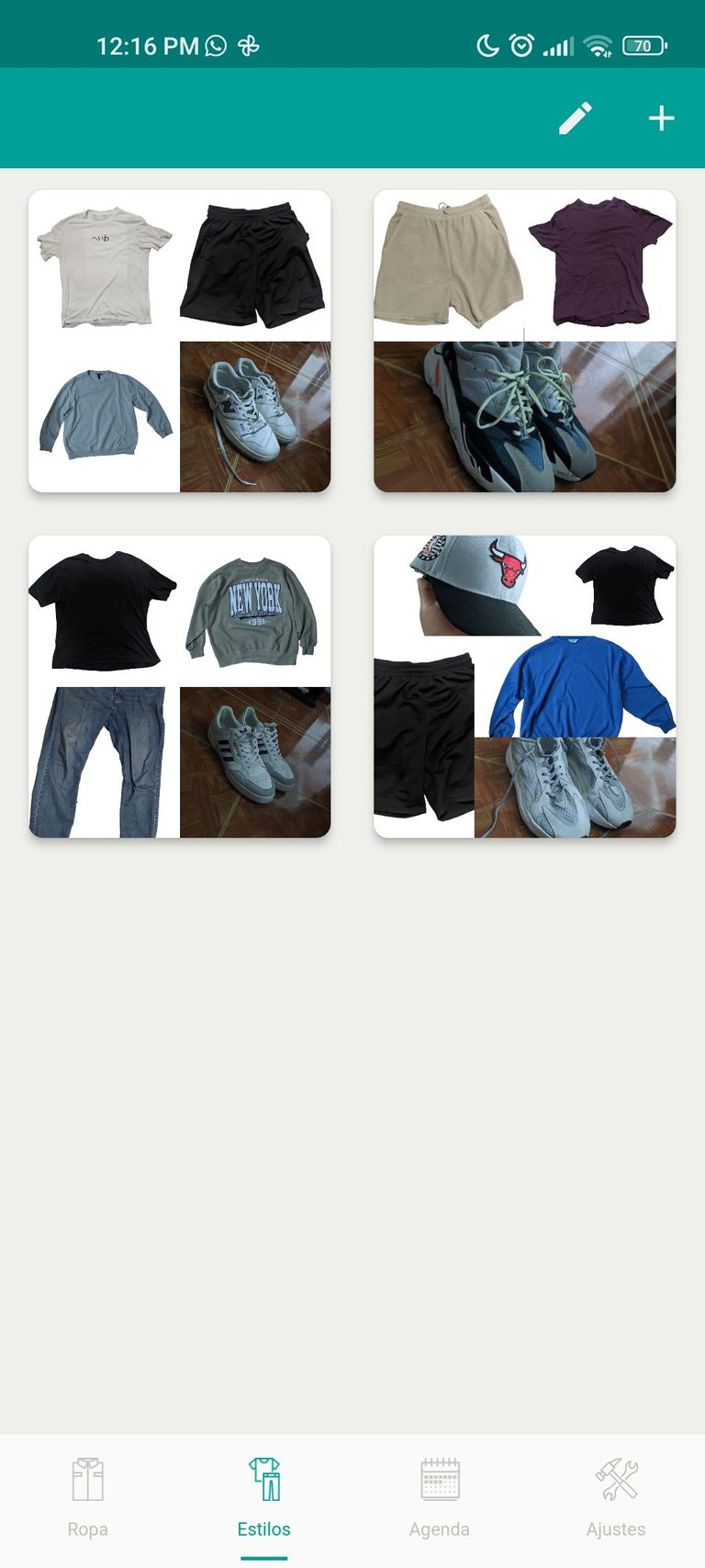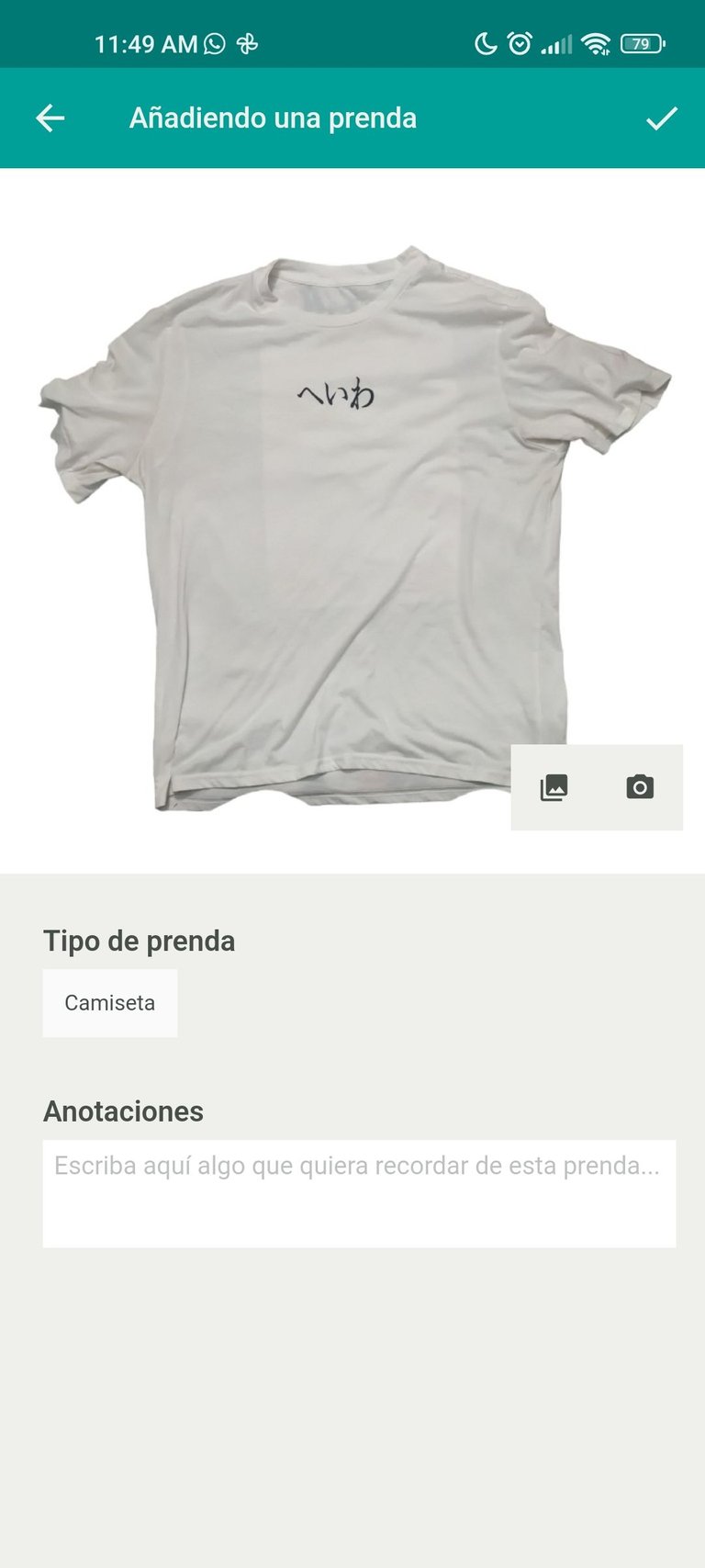 It is logical that for you guys this sounds like adding a large number of steps to what in theory should be a very simple process like finding some clothes to wear and already, in my case, I feel that an application of this type allows us to see with clarity which are the pieces that we have, and in turn, it will allow us to experiment with garments that we would have ignored otherwise.
For this reason I have spent a couple of days digitizing a good portion of my clothes, passing them through photoroom to clear the background of the images, and including brief descriptions to locate them more easily.
I still have a lot of clothes to include, but far from considering the operation of this app as something essential for me on a day-to-day basis, I feel that it is an interesting addition that many people like me might find quite useful.
In my case, I like the idea of having most of my clothes organized within an app, especially since it makes it easier for me to virtually visualize what things I want to use and what I don't, as I said previously, I know this can be a bit silly for many but in logical terms it makes a lot of sense, despite the extra work involved in digitizing all my clothes, I consider it a fun activity.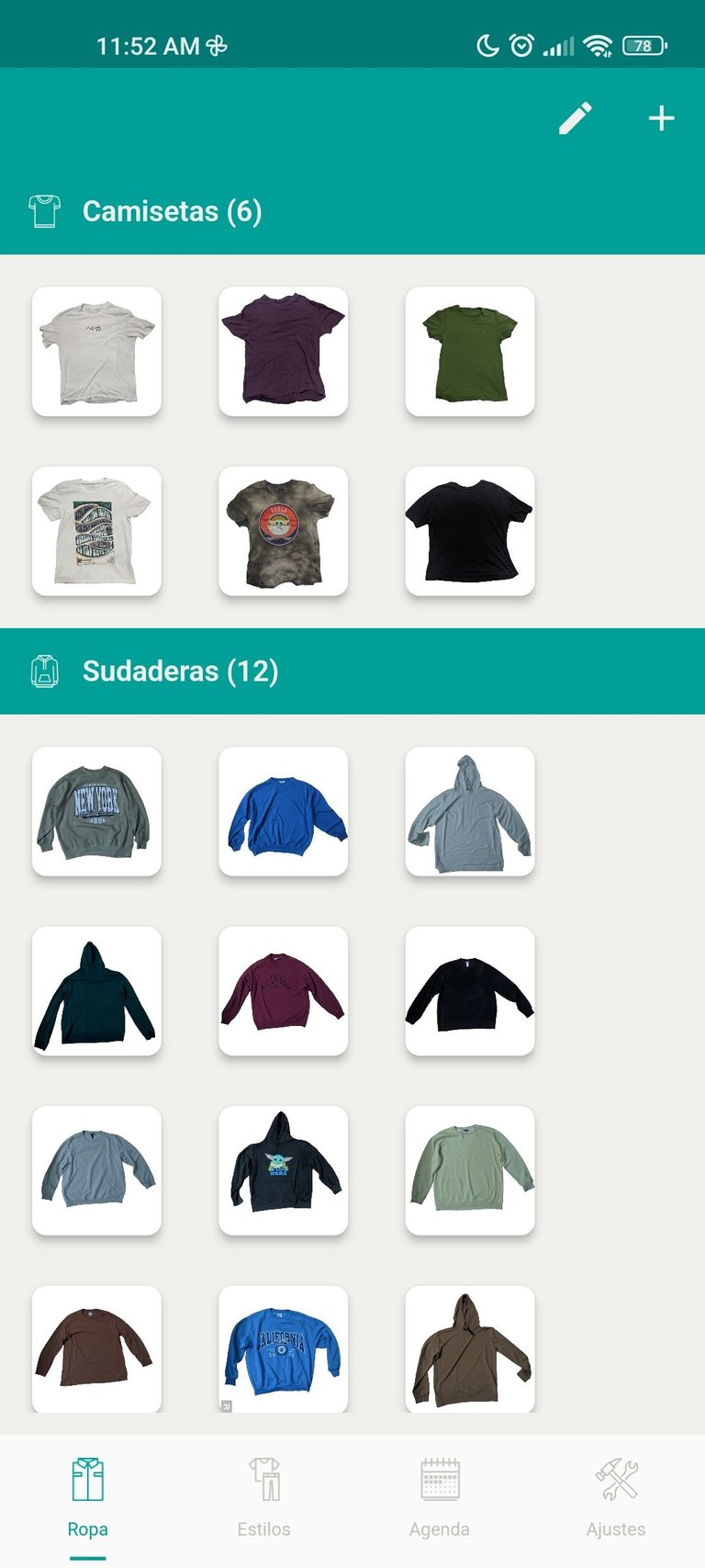 For those who find organizing their clothes a daunting task, I highly recommend this app, it is easy to use and has a nice interface.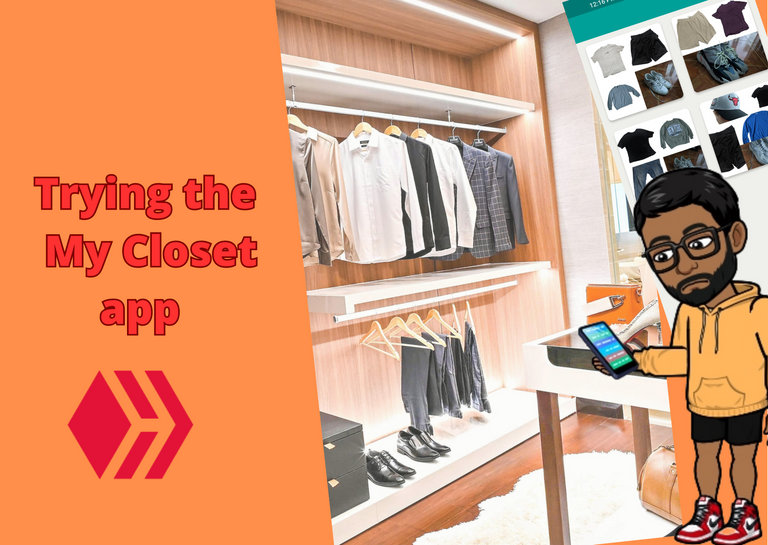 Todas las imágenes en este post fueron sacadas directamente desde la app My Closet por mi. La portada fue creada usando canva y Bitmoji.

Desde hace tiempo he estado experimentando con una aplicación muy particular, que si bien podría sentirse innecesaria para mucha gente, en mi caso me ayuda a lidiar con un problema bastante tonto, pero que a la vez me hace poner en perspectiva las formas sutiles e interesantes en las cuales la tecnología puede hacer la vida más fácil.
Por alguna razón siempre he sentido interés por todo lo que representa vestir, y me considero una persona bastante obsesionada con el orden y la organización de mis cosas, siento pasión por prendas como los sneakers, los suéteres, y las t-shirts interesantes, pero siempre me encuentro repitiendo los mismos outfits una y otra vez.
¿Cuál es el punto de tener variedad de opciones si regularmente caemos en las mismas dos o tres?
Luego de una búsqueda exhaustiva me encontré con "My Closet", una app bastante simple que propone ayudarnos a organizar todas nuestras prendas.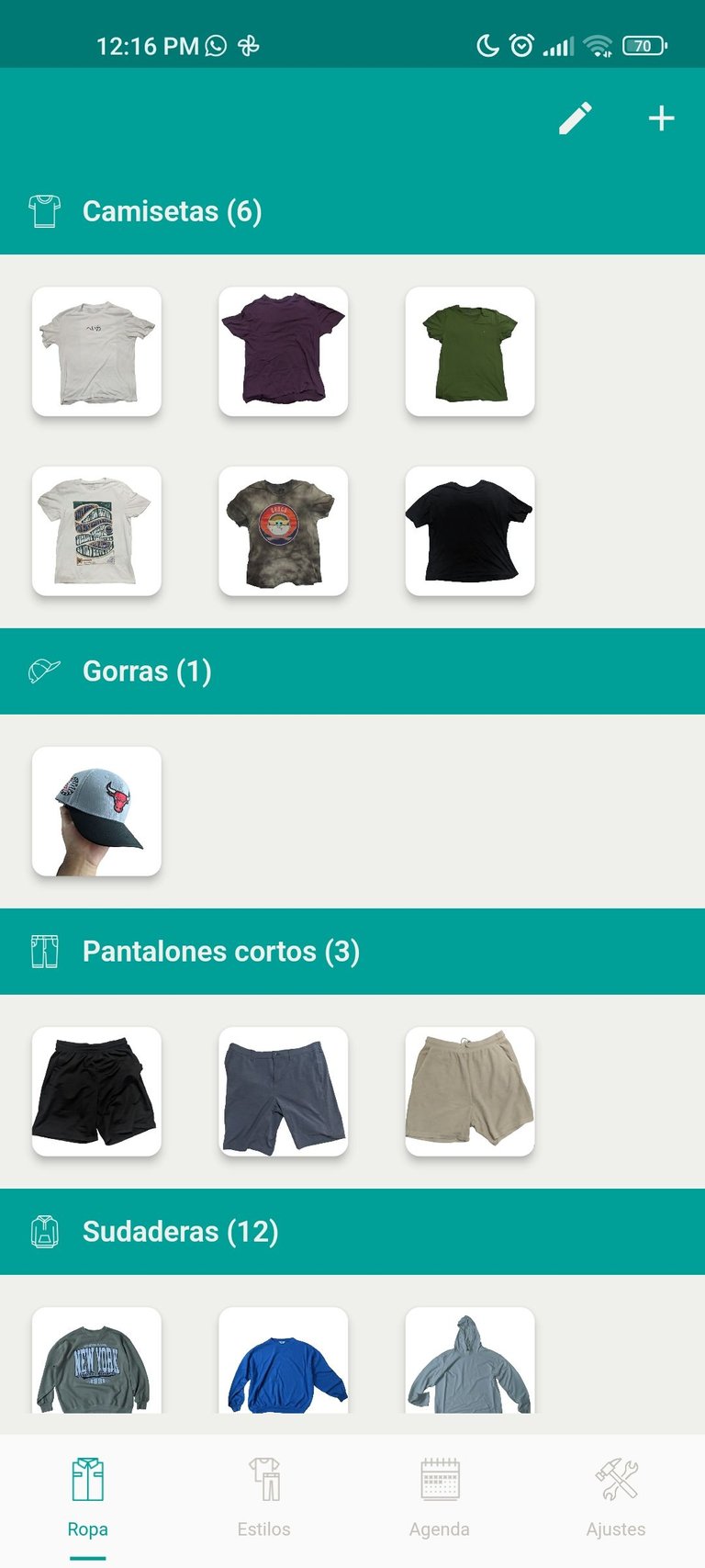 Curiosamente, está no era la primera vez que intentaba utilizar un programa de este tipo, no obstante, era la primera vez que me tocaba con uno de enfoque unisex, puesto que la mayoría de otras opciones que había visto en Google Play tenían un enfoque principalmente femeninos.
La finalidad de My Closet es bastante simple: registramos todas las prendas que tenemos en cada una de las categorías (Zapatos, sudaderas, pantalones, relojes, etc) y luego las utilizamos para construir diversos "estilos", los cuales aparte podemos ir registrando para eventos en el futuro y en el pasado, como una suerte de calendario para vestir.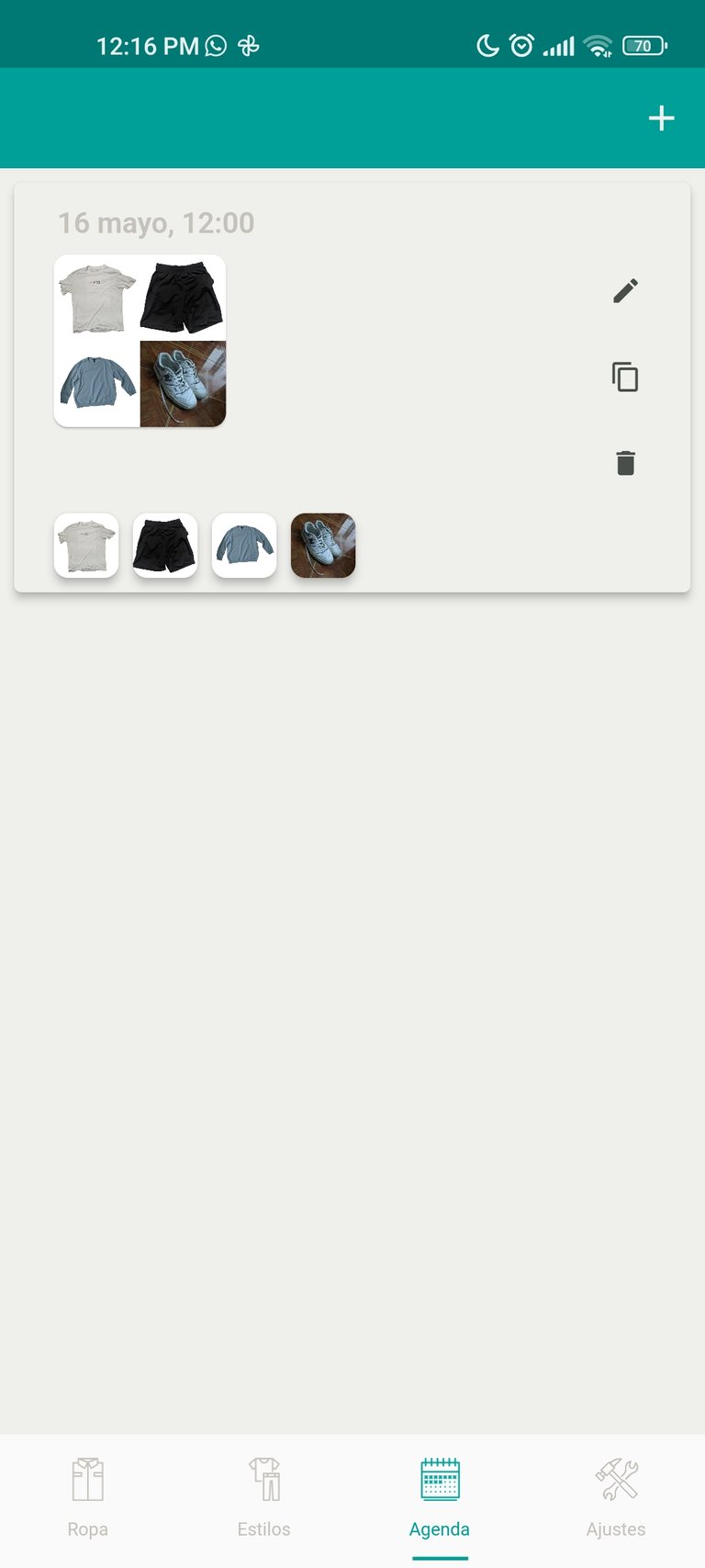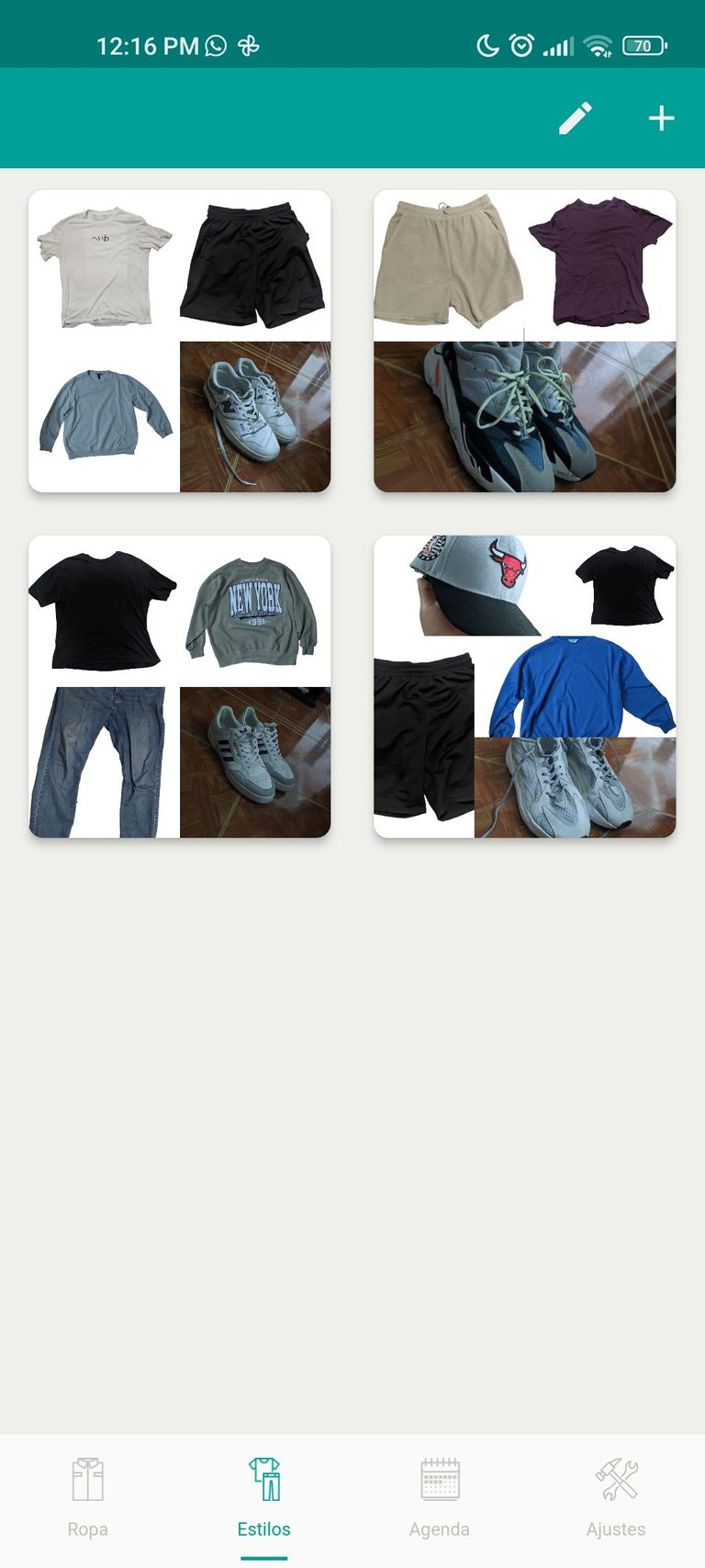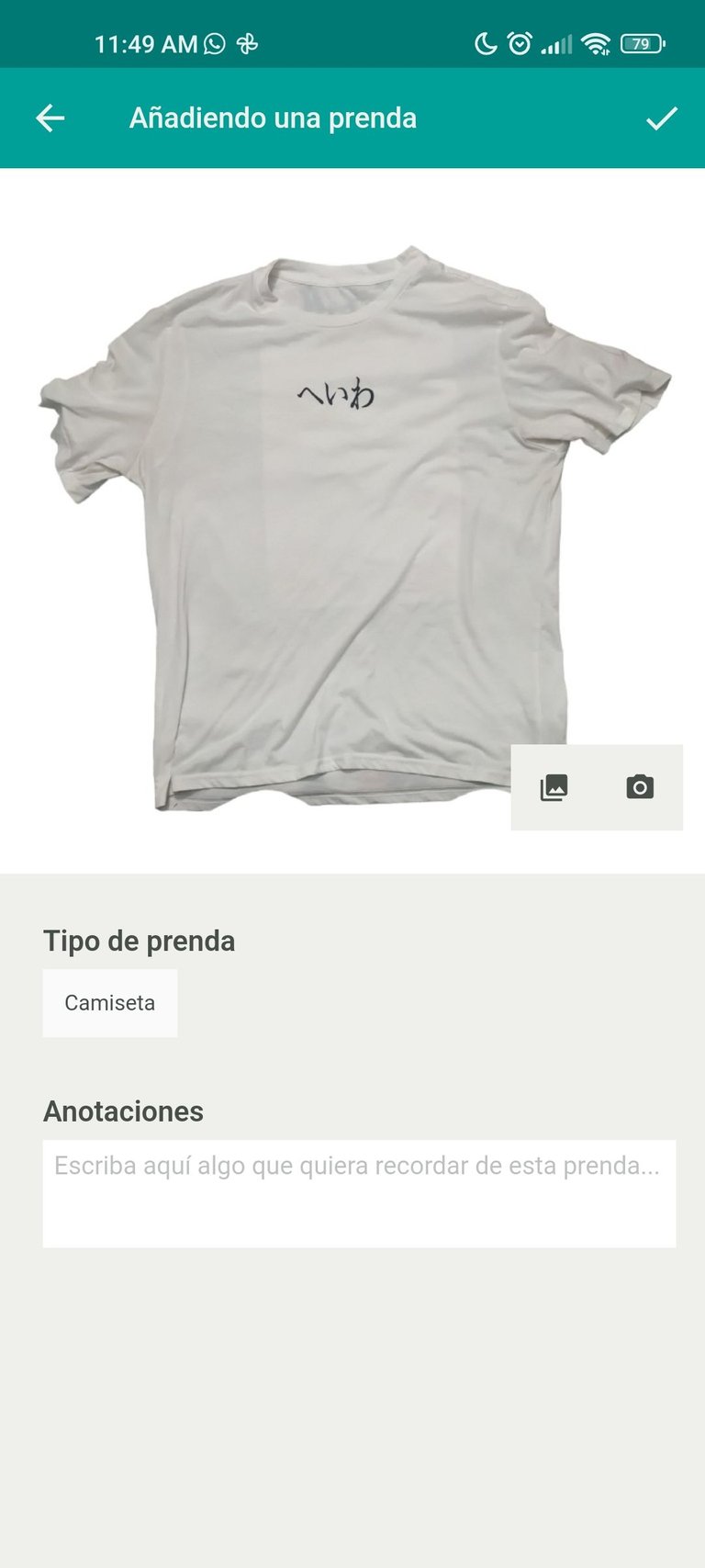 Es lógico que para muchos esto suene como agregar una gran cantidad de pasos a lo que en teoría debería ser un proceso muy simple como encontrar algo de ropa para vestirse y ya, en mi caso, siento que una aplicación de este tipo nos permite ver con claridad cuáles son las piezas que tenemos, y a su vez, nos permitirá experimentar con prendas que hubiésemos ignorado de otra manera.
Por esto he pasado un par de días digitalizando una buena porción de mi ropa, pasandola por photoroom para despejar el fondo de las imágenes, e incluyendo breves descripciones para localizarlas con más facilidad.
Aún me queda mucha ropa por incluir, pero lejos de considerar el funcionamiento de esta app como algo esencial para mí dia a día, siento que es una adición interesante que muchas personas como yo podrían encontrar bastante útil.
En mi caso, me gusta la idea de tener la mayoría de mi ropa organizada dentro de una app, especialmente porque me facilita el visualizar virtualmente que cosas quiero utilizar y cuáles no, como dije previamente, sé que esto puede resultar un poco tonto para muchos pero en términos lógicos tiene muchísimo sentido, a pesar del trabajo extra que conlleva digitalizar toda mi ropa, lo considero una actividad divertida.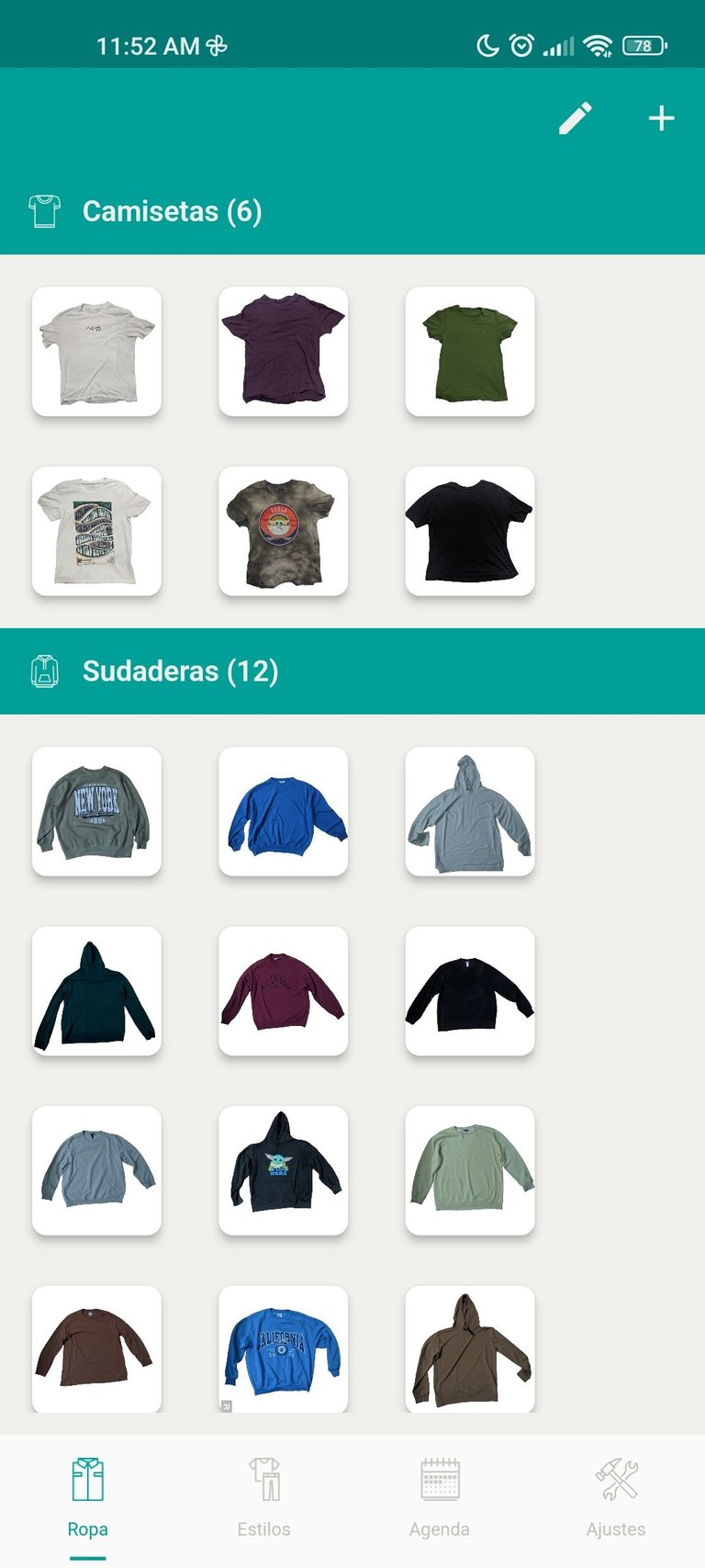 Para aquellos a los que organizar la ropa les puede parecer una tarea abrumadora, les recomiendo muchísimo está app, es fácil de utilizar y tiene una interface agradable.

Twitter/Instagram/Letterbox: Alxxssss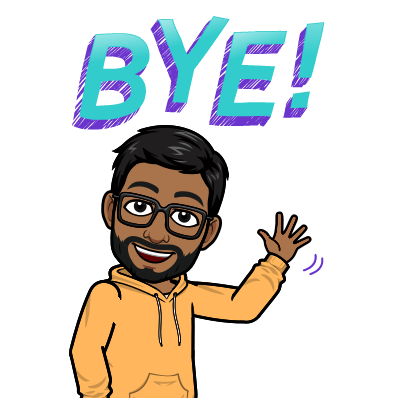 ---
---