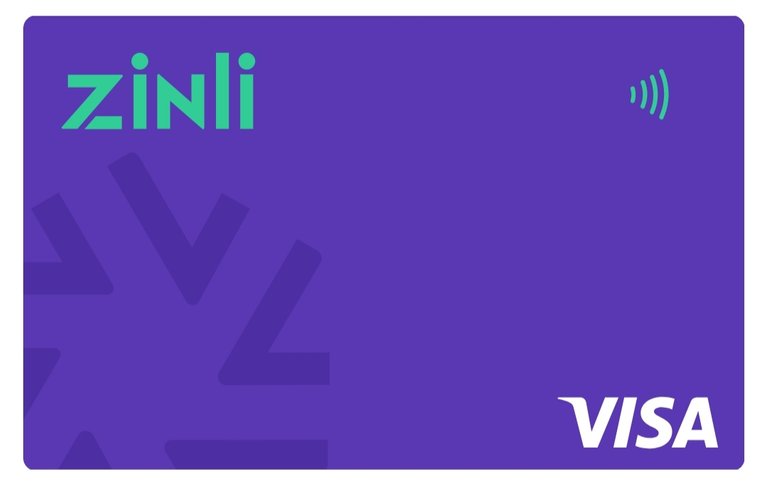 All the screenshots in this post were taken directly from the app by me

A couple of weeks ago I had made a short post telling you about my experience with Zinli, a kind of application that allowed us to create a virtual wallet in order to facilitate online payments, despite the fact that I never got to use it quite regularly, I took advantage its accessibility to acquire a couple of internet services, buy some premium apps and why not: Take advantage of those free trials that many platforms offer in exchange for registering our credit card.
Those who, like me, live in countries where credit cards are not very common, or even worse, do not directly allow us to carry out international transactions, will perfectly understand why Zinli is a wonderful option.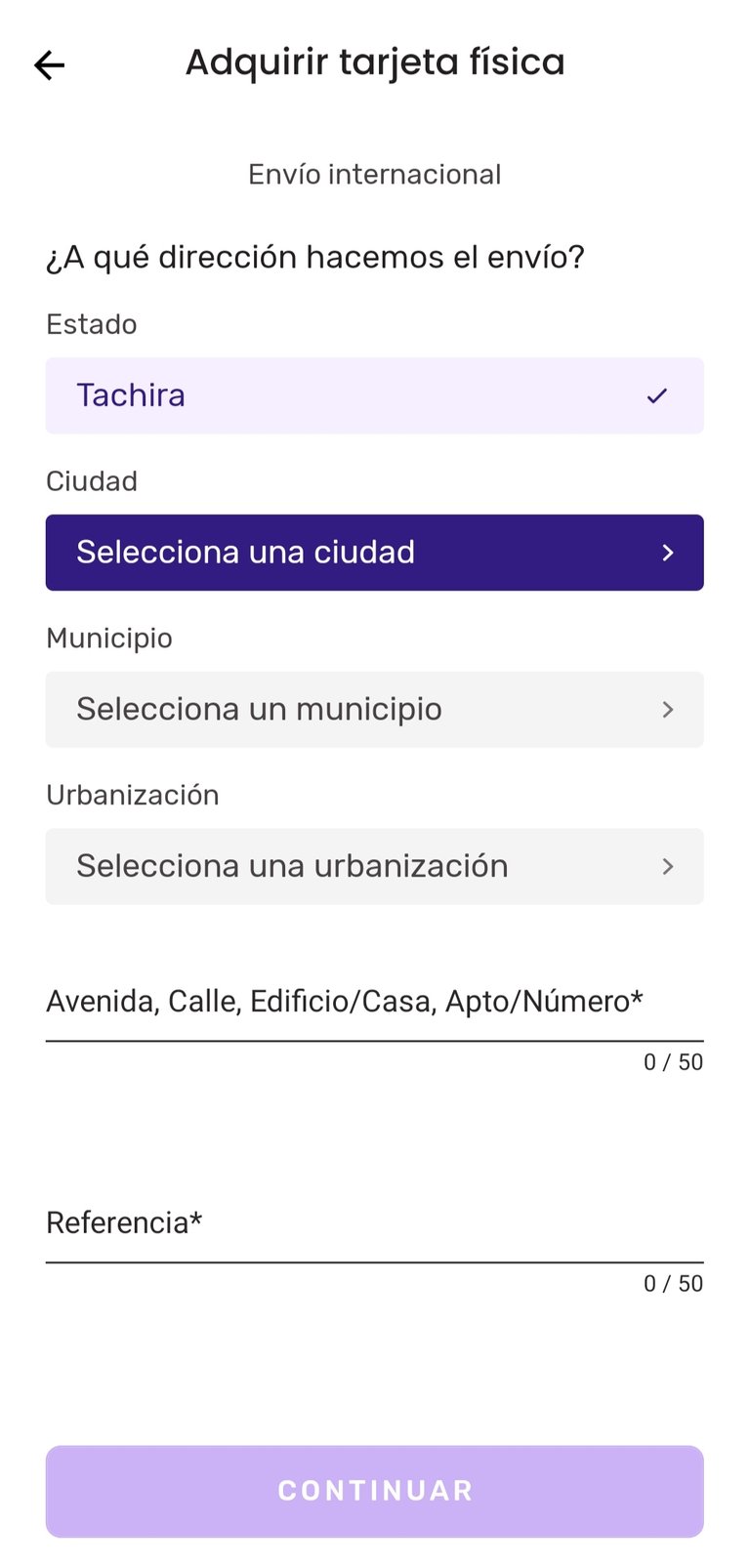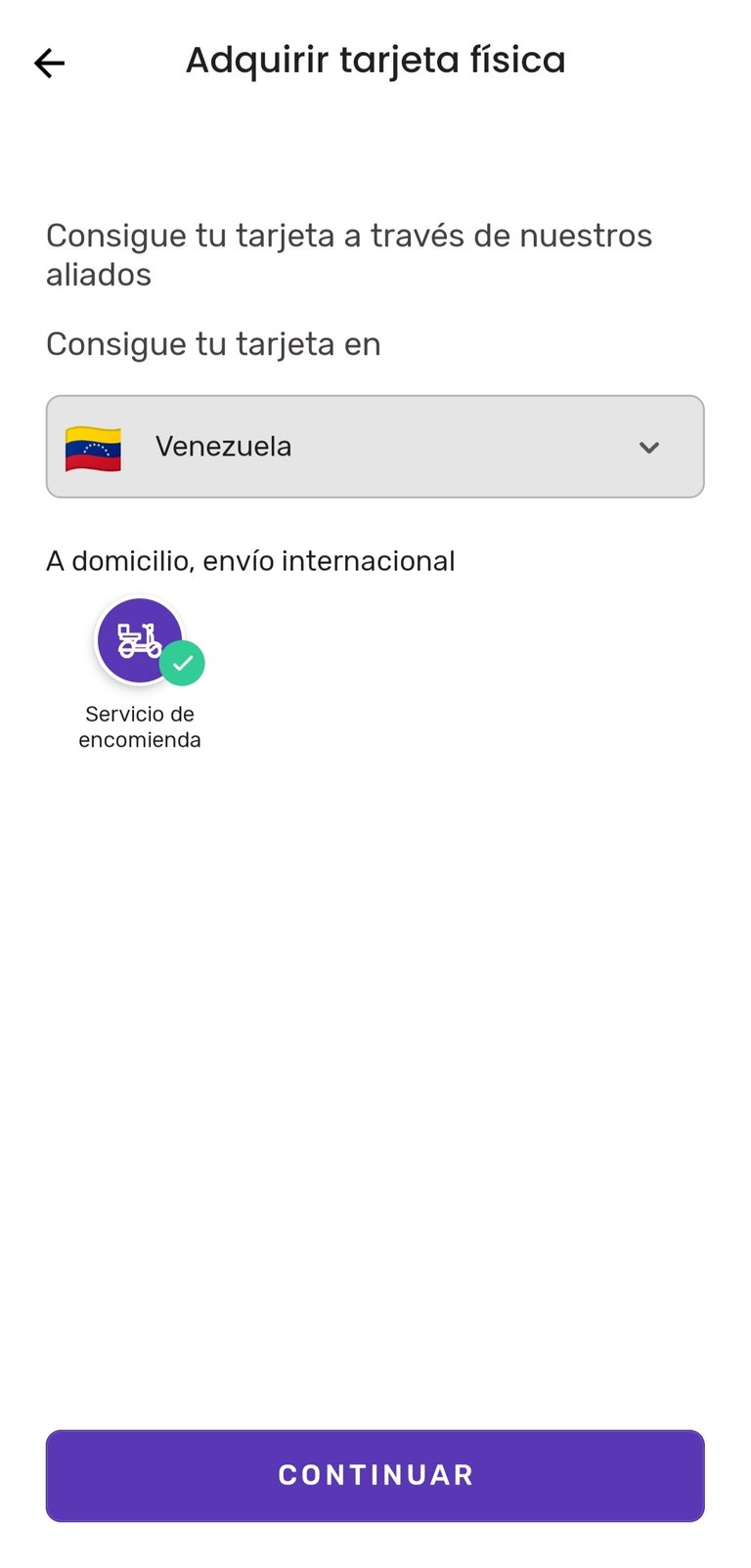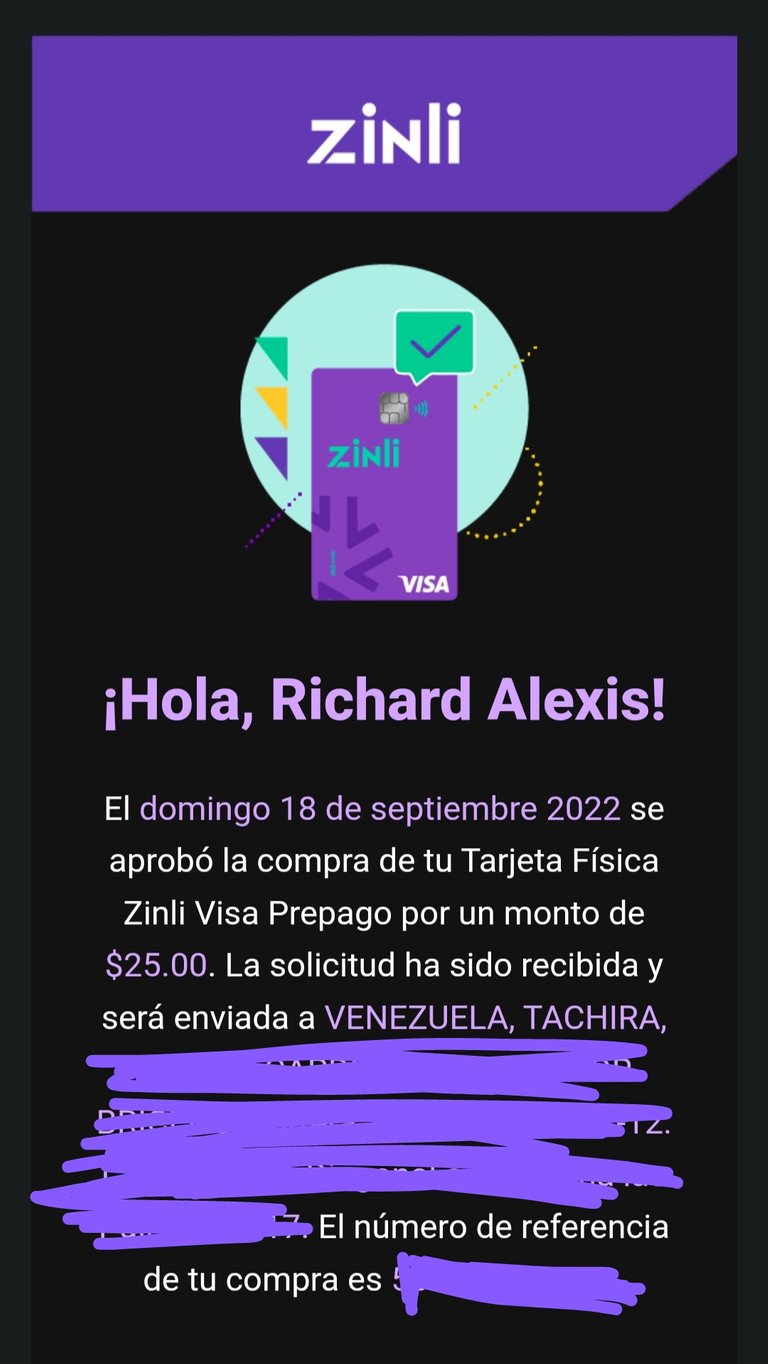 With its headquarters in Panama, Zinli enables a VISA "virtual card" to which we can easily top up money to do whatever we want with it, so far so good...
However, the reason for this post is a bit more complex, considering that Zinli also allows us to purchase a physical card with them, and finally, I decided to take a chance with it.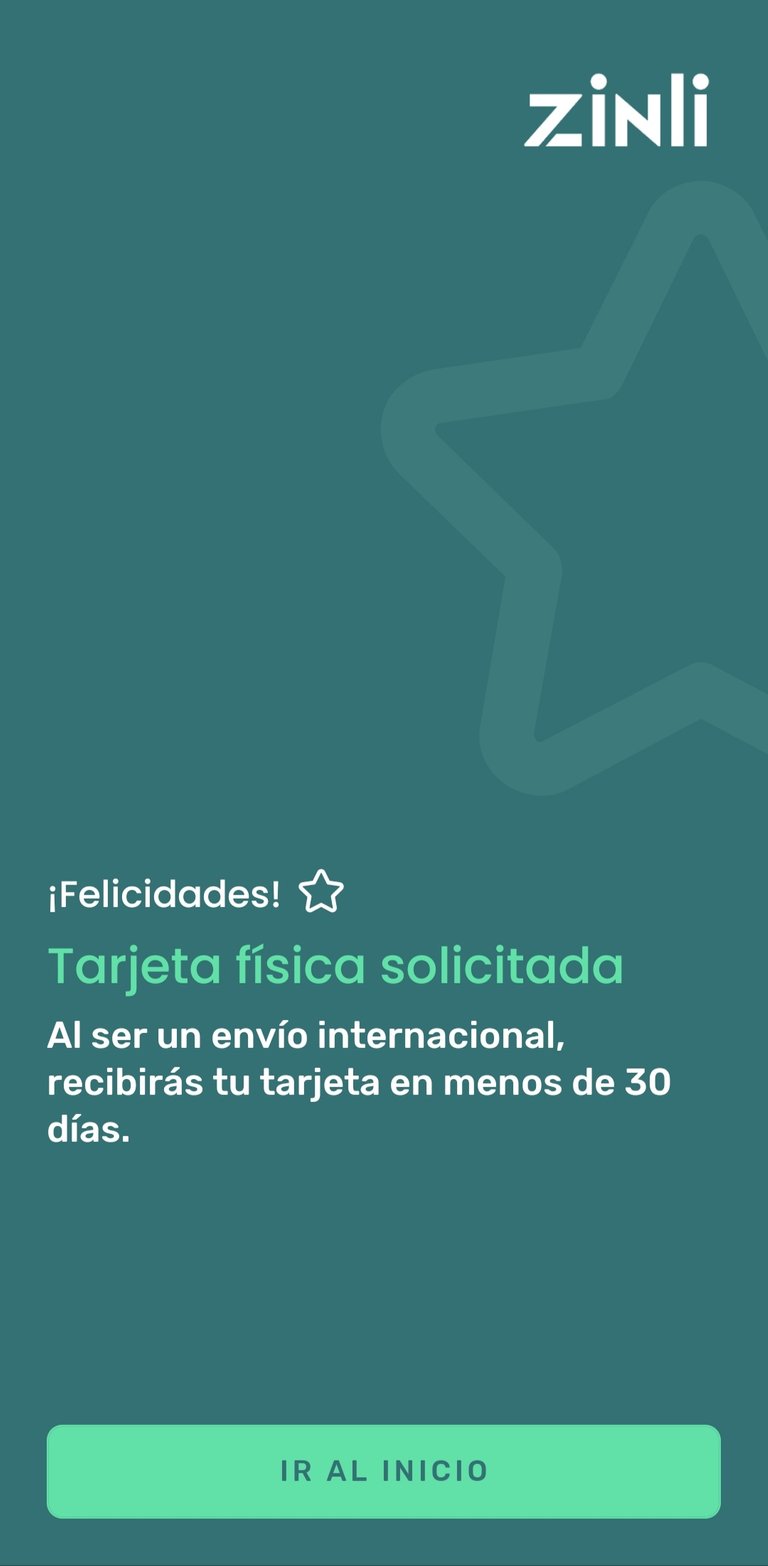 The reason? We must admit that having a metallic payment method is quite useful, and the possibility of keeping our money in US Dollars (a much more stable currency than that of my country) gives it a plus that puts it far above credit cards. credit or debit that correspond to the most traditional banks.
The process is quite simple, the Zinli card costs $25 in Venezuela (although surprise discounts of up to 50% appear from time to time) and after entering all our data we will receive an email with the number of our order, as well as a contact address in case we need to trace it. Each of the states, cities and municipalities of Venezuela is registered, so establishing the point of arrival of our card will not be particularly complicated.
Perhaps for many $25 is not usually an exaggerated amount of money, in my case, on the other hand,I am a little afraid of the possibility that something might go wrong with the shipment, maybe it's improbable and quite absurd to think about it, but inevitable considering my paranoid nature.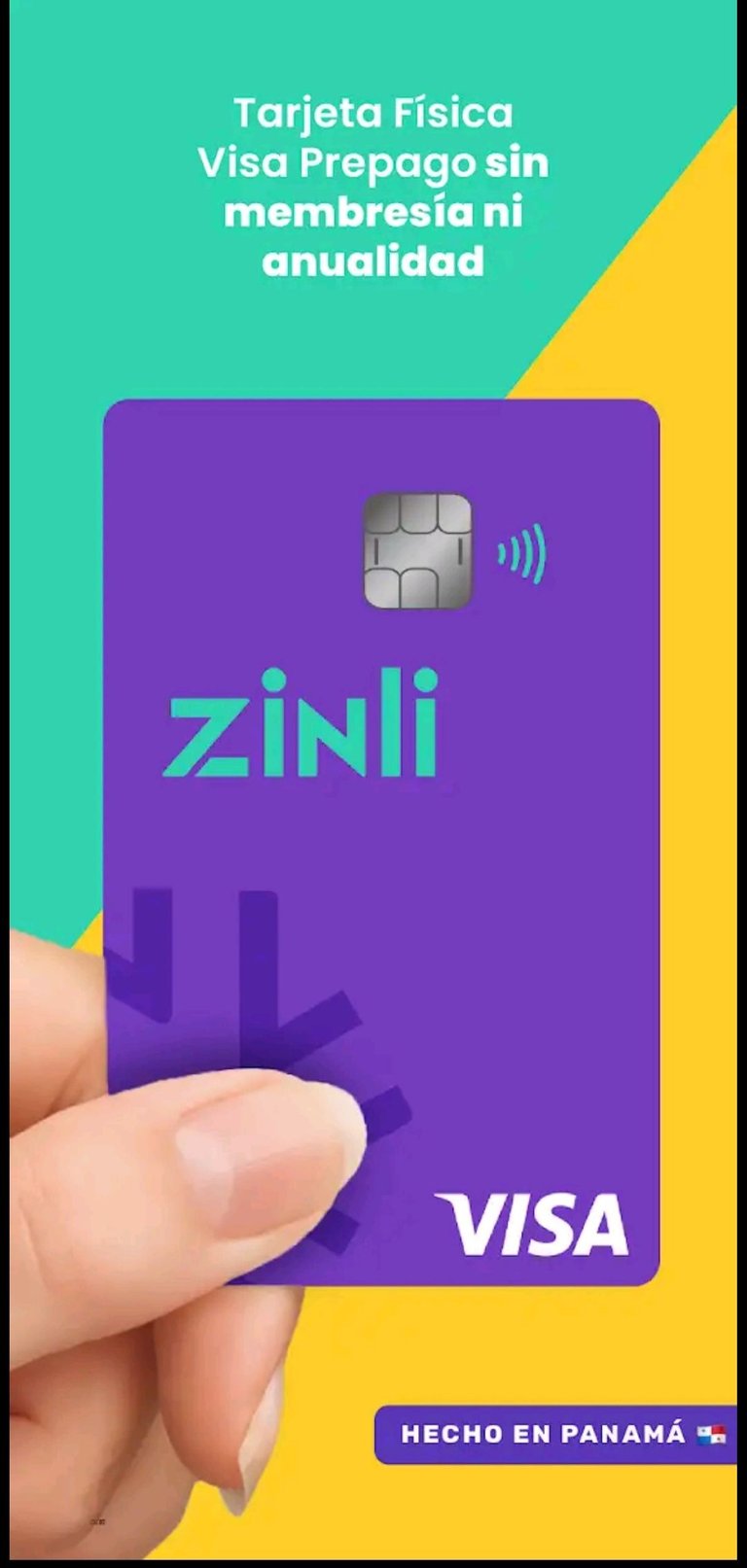 Source
Of course, I look forward to my card arriving after the 20 days that Zinli itself establishes as an approximate to arrive, to carry out several tests and show you guys how useful it is to have it in a country like Venezuela, its agreement with VISA guarantees us that it will be usable anywhere in the world so I feel that in the long run I will be able to get a lot out of it.
Zinli is one of those platforms that harnesses technology in very clever ways to make our lives easier, so I feel like it's pretty smart of us to contribute to it.
Then I will inform you how everything is progressing.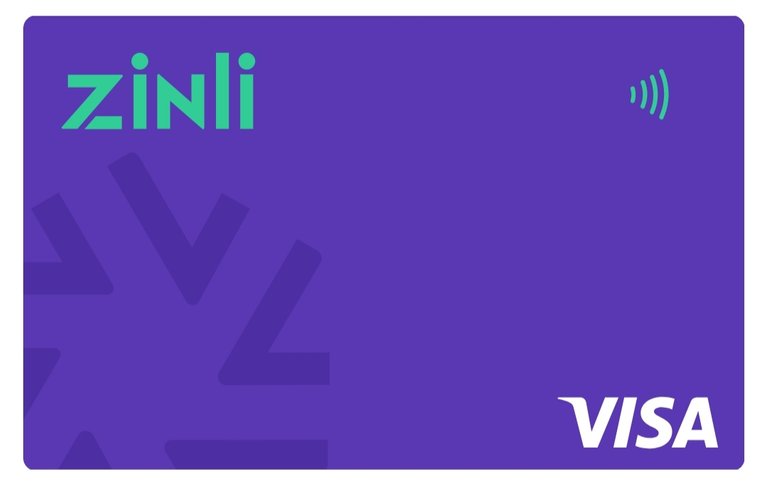 Todas las capturas de pantalla en este post fueron tomadas directamente desde la aplicación por mi

Hace un par de semanas había realizado un breve post hablándoles de mi experiencia con Zinli, una especie de aplicación que nos permitía crear una billetera virtual con la finalidad de facilitar los pagos online, a pesar de que nunca llegué a usarla con bastante regularidad, aproveché su accesibilidad para adquirir un par de servicios con internet, comprar algunas apps premium y por qué no: Aprovechar aquellos free trial que muchas plataformas ofrecen a cambio de registrar nuestra tarjeta de crédito.
Aquellos que como yo vivan en países en dónde las tarjetas de crédito no son algo muy común, o peor aún, directamente no permiten que realicemos transacciones internacionales, van a entender a la perfección por qué Zinli es una opción maravillosa.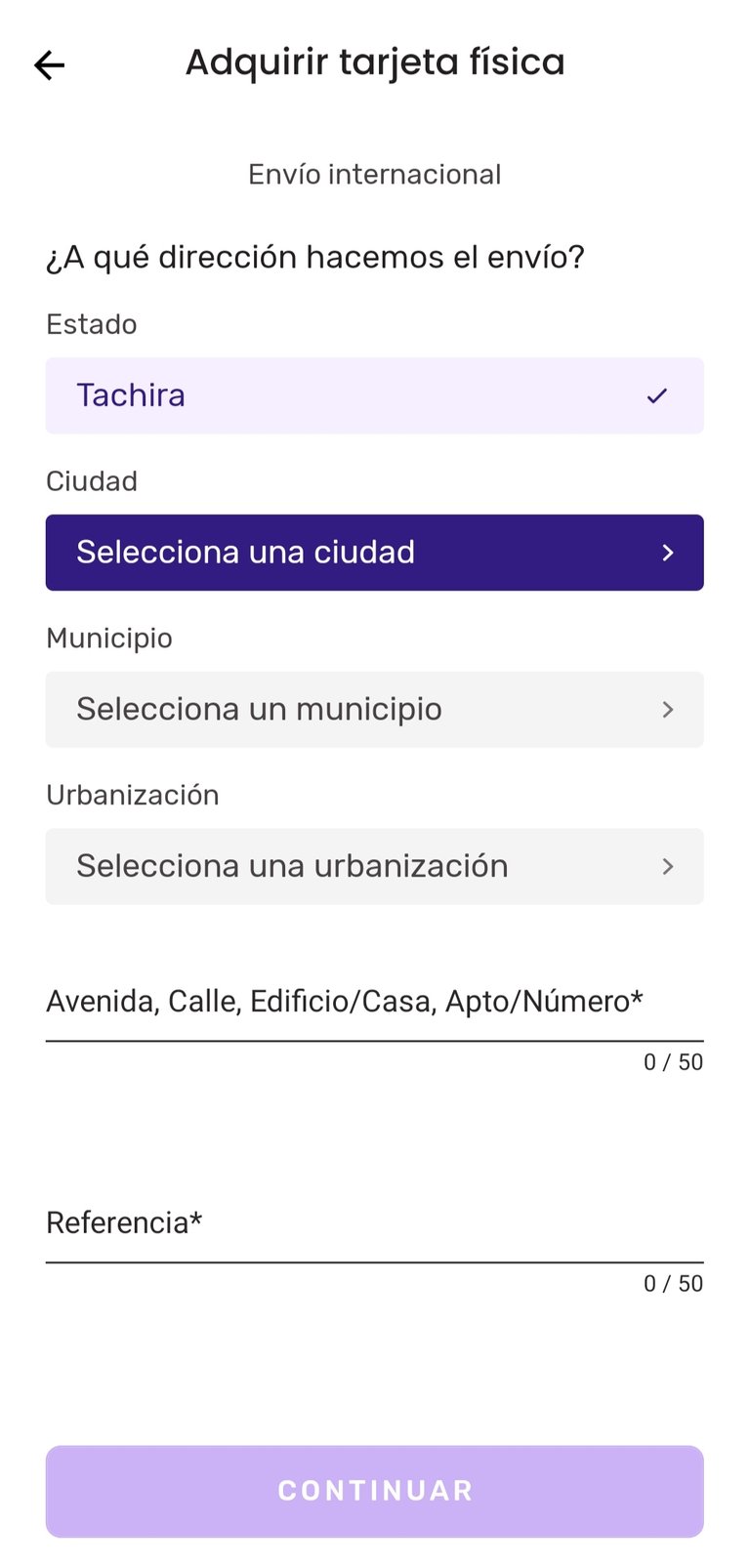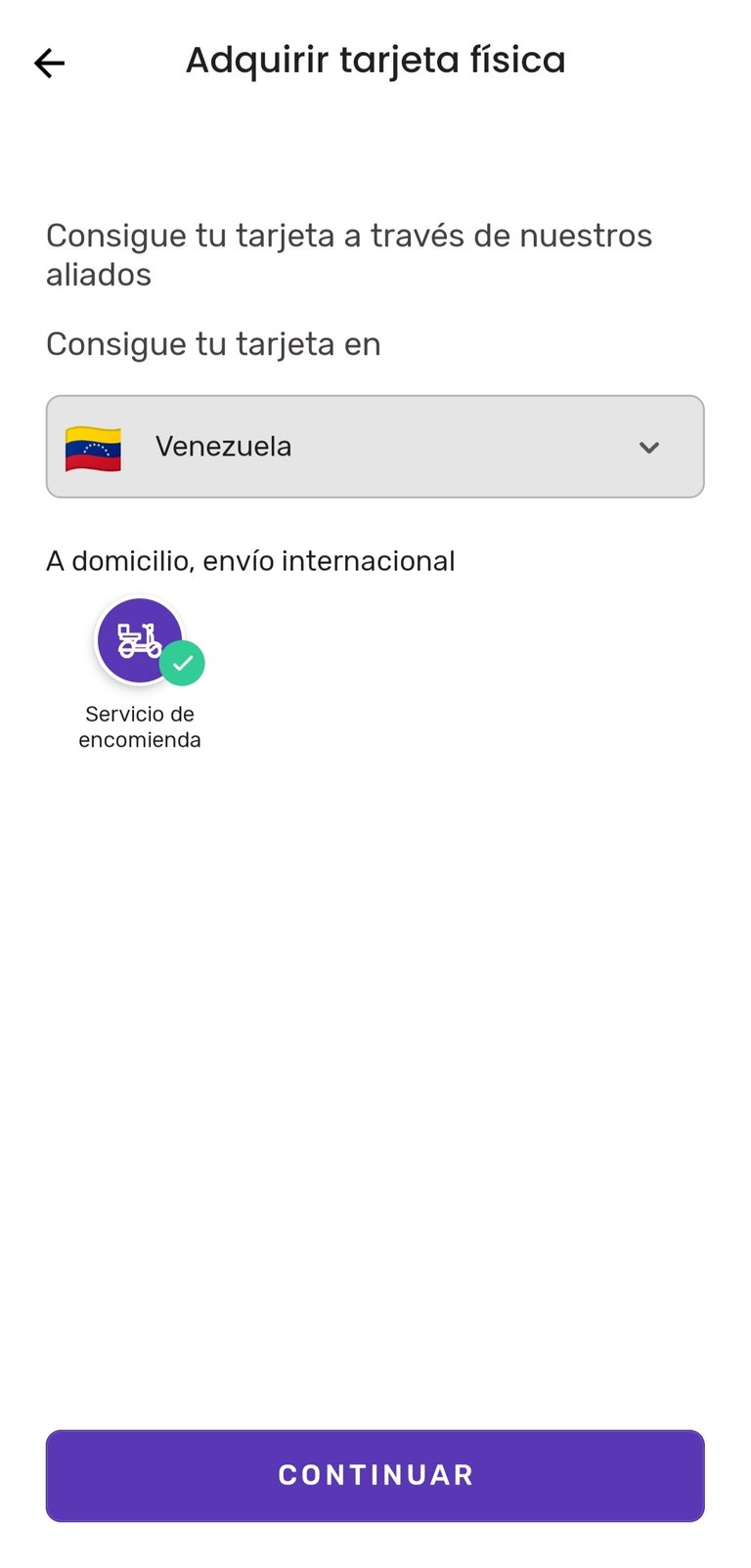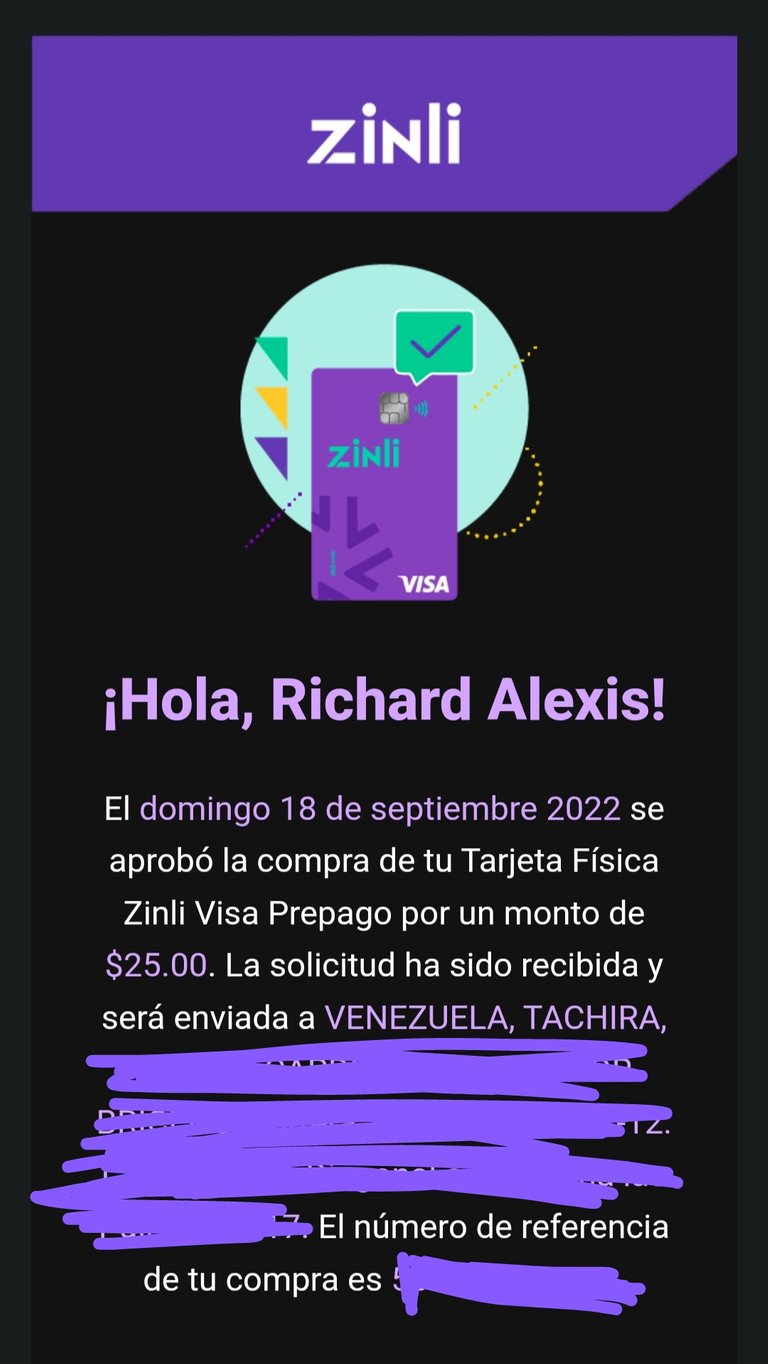 Con su sede principal en Panamá, Zinli habilita una "tarjeta virtual" de VISA a la cual podemos recargar dinero con facilidad para hacer con ella todo lo que queramos, hasta aquí todo bien...
No obstante, el motivo de este post es un poco más complejo, considerando que que Zinli también nos permita adquirir una tarjeta física con ellos, y finalmente, decidí arriesgarme con ella.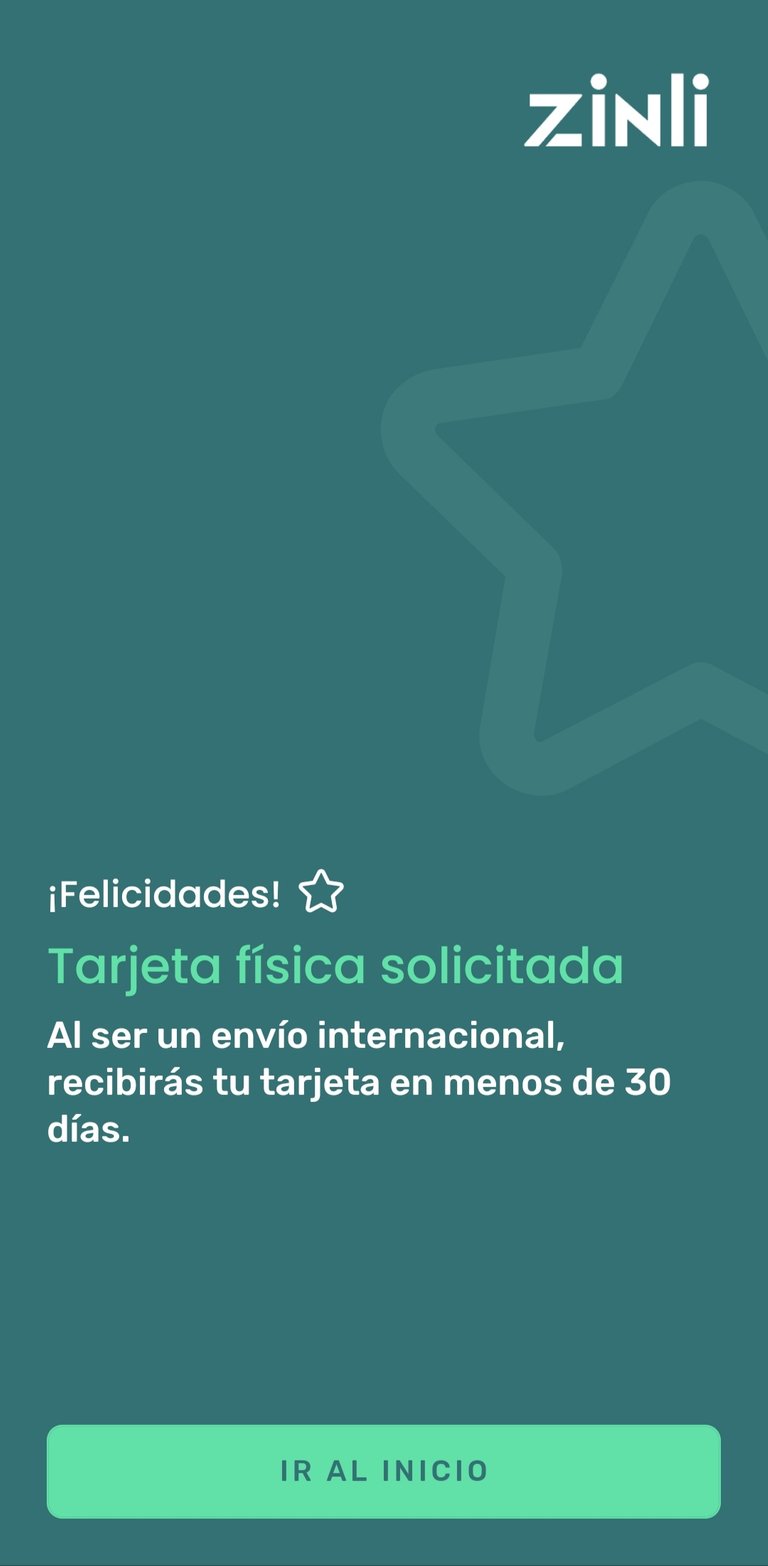 ¿La razón? Debemos admitir que contar con una forma de pago metálica es bastante útil, y la posibilidad de mantener nuestro dinero en US Dollars (Una moneda mucho más estable que la de mi país) le da un plus que la pone muy por encima de las tarjetas de crédito o débito que corresponden a los bancos más tradicionales.
El proceso es bastante sencillo, la tarjeta de Zinli cuesta 25$ en Venezuela (Aunque de vez en cuando aparecen descuentos sorpresa de hasta un 50%) y luego de meter todos nuestros datos nos llegará un correo con el número de nuestro pedido, así como una dirección de contacto en caso de que necesitemos rastrear el mismo. Cada uno de los estados, ciudades y Municipios de Venezuela se encuentra registrado, así que establecer el punto de llegada de nuestra tarjeta no será particularmente complicado.
Quizá para muchos 25$ no suele como una cantidad exagerada, en mi caso, en cambio, me da un poco de miedo la posibilidad de que algo llegue a salir mal con el envío, algo improbable y bastante absurdo, pero una nuestra perfecta de mi naturaleza tan paranoica.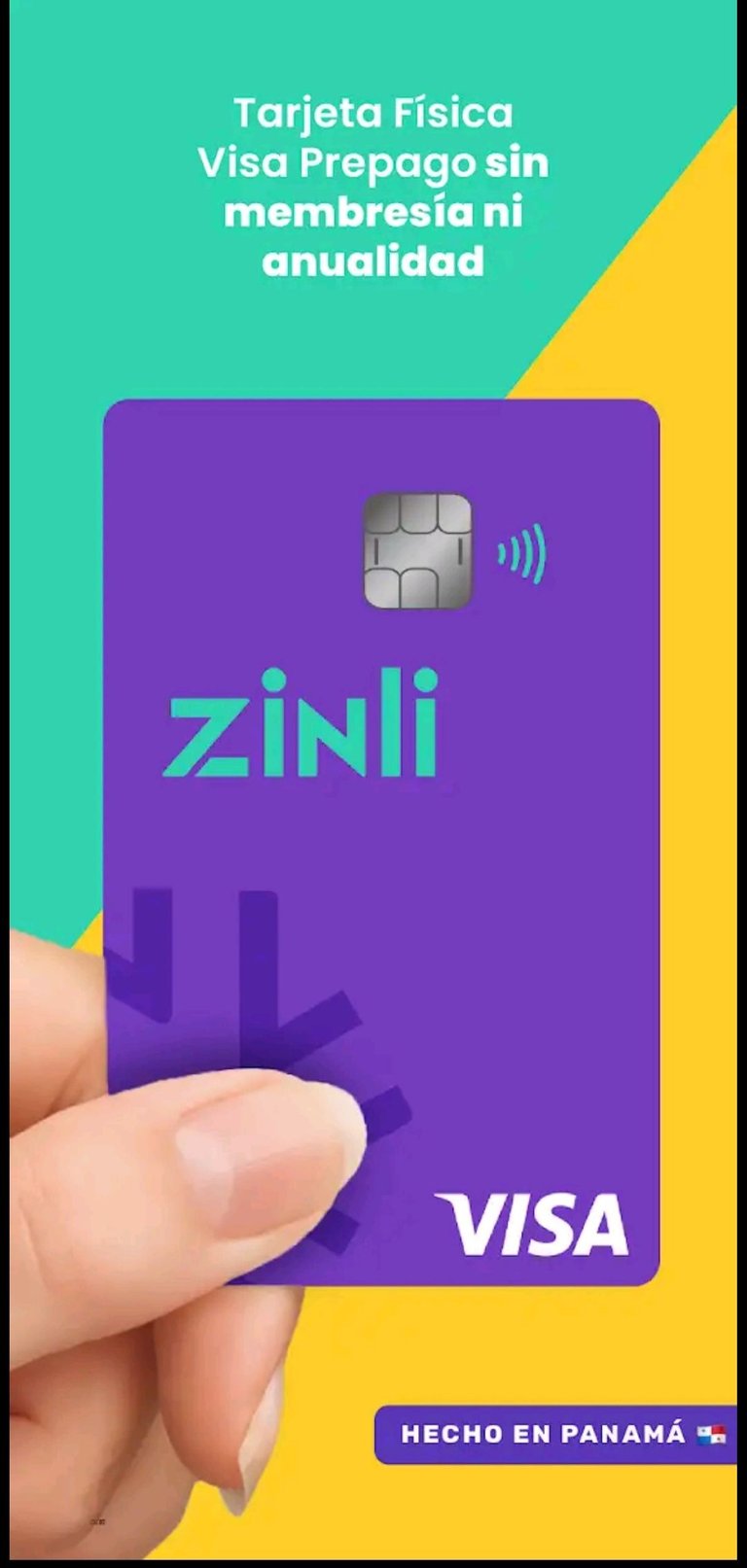 Source
Por supuesto, espero con ansias que mi tarjeta llegue luego de los 20 días que la propia Zinli establece cómo aproximado, para hacer varias pruebas y demostrarles a ustedes que tan útil es contar con ella en un país como Venezuela, su convenio con VISA nos garantiza que será utilizable en cualquier parte del mundo así que siento que a largo plazo podré sacarle mucho provecho.
Zinli es una de esas plataformas que aprovecha la tecnología de formas muy ingeniosas para hacernos la vida más fácil, así que siento que es bastante inteligente de nuestra parte contribuir con ellas.
Pronto les informaré cómo va avanzando todo.

Twitter/Instagram/Letterbox: Alxxssss