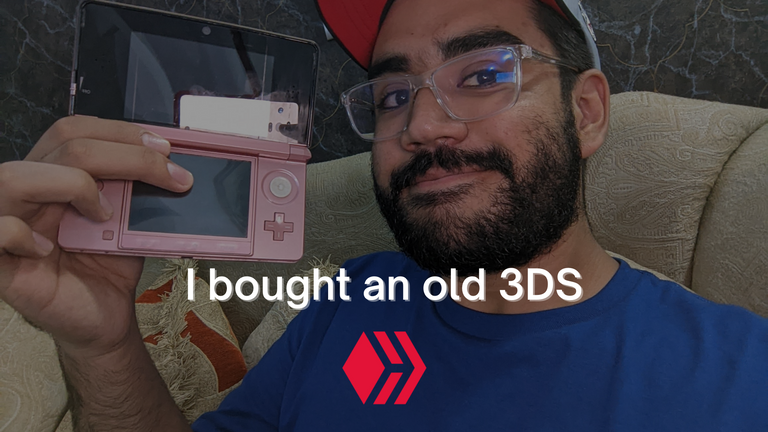 The cover was made using Canva, all the pictures in this post were taken directly by me

I had been looking for a portable console for quite some time, although I enjoy playing games on my phone and have a couple of home consoles, previous experiences have shown me that there is nothing quite as practical as having a dedicated gaming device that works regardless of the game. television, although unfortunately my budget did not lend itself to anything extremely ambitious.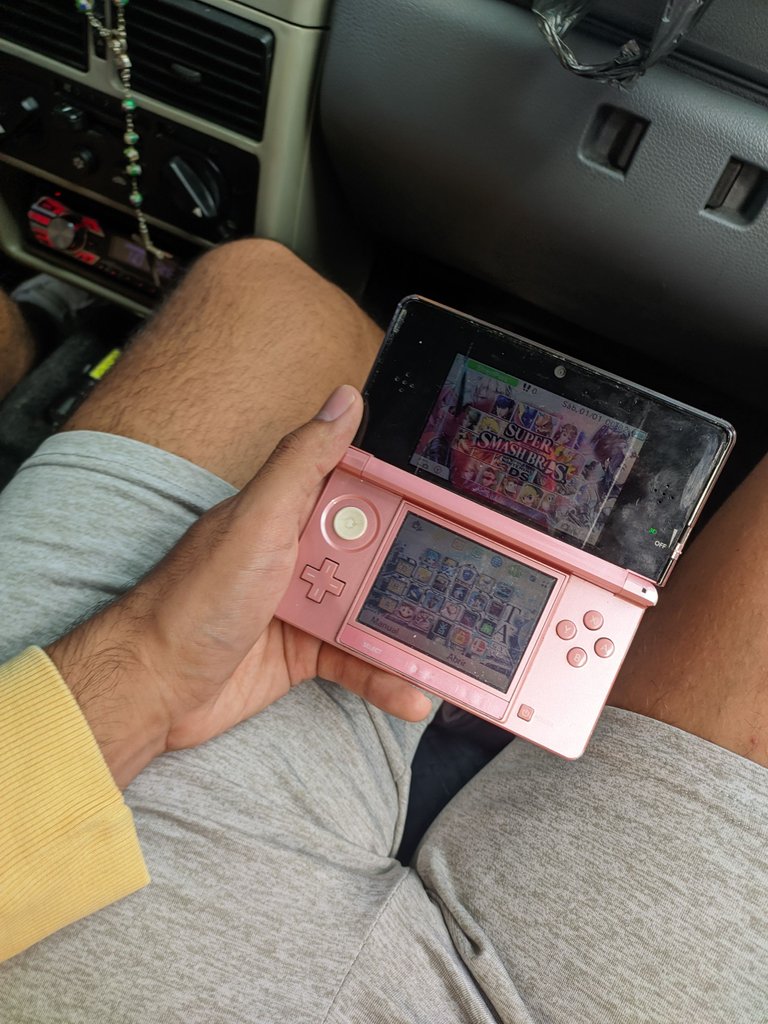 Logically, the first options that come to mind would be the Nintendo Switch (the most recent console from the Japanese company, characterized by being a hybrid between a portable and a traditional console) or the ambitious Steam Deck.
I, on the other hand, wanted something a little cheaper, focused mainly on durability and preferably with a decent catalog of games.
That's how I came across this Nintendo 3DS, a console that more or less 10 years ago was a dream for me and that currently was at a suspiciously affordable price: $30.
Logically, we are not talking about a new device, and it is evident that the passing of the years has not been particularly kind to most of the DS that I found on Facebook, the free market and similar sites: The standard, XL, New 3DS and 2DS models are They were characterized by having multiple scratches, button problems and a large number of aesthetic and practical defects that made me doubt if it was even worth looking for a console of this type at this point in the game, you see, as someone who tends to be too selective with the way he invests money in himself, I felt that rationalizing my decision was important, but at the same time, I saw being a little impulsive as a cool solution.
After asking a couple of questions to the seller of this standard 3DS I saw that its condition was not as disastrous as I expected, let's see, we had some problems with the charging PIN and its battery life was mediocre (Which by the way, is third party), but it was made up for with a 16gb microsd, some buttons in good condition and some hinges that were still capable of holding the upper screen firmly.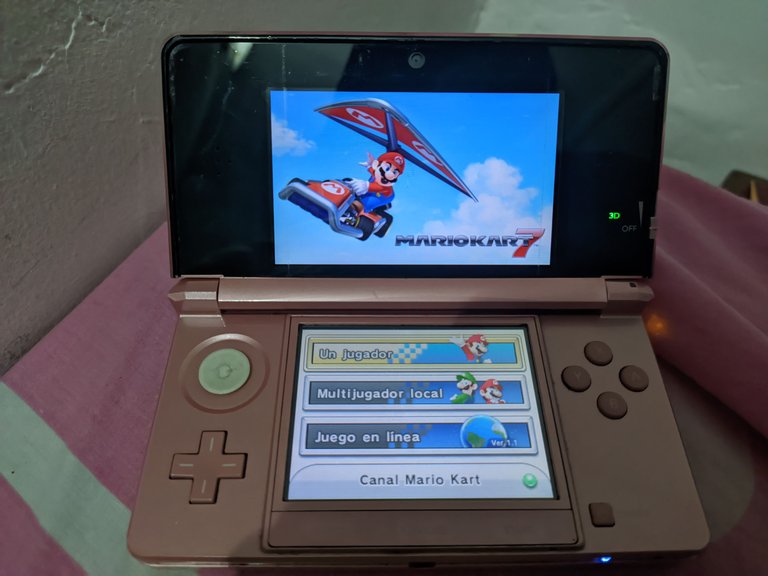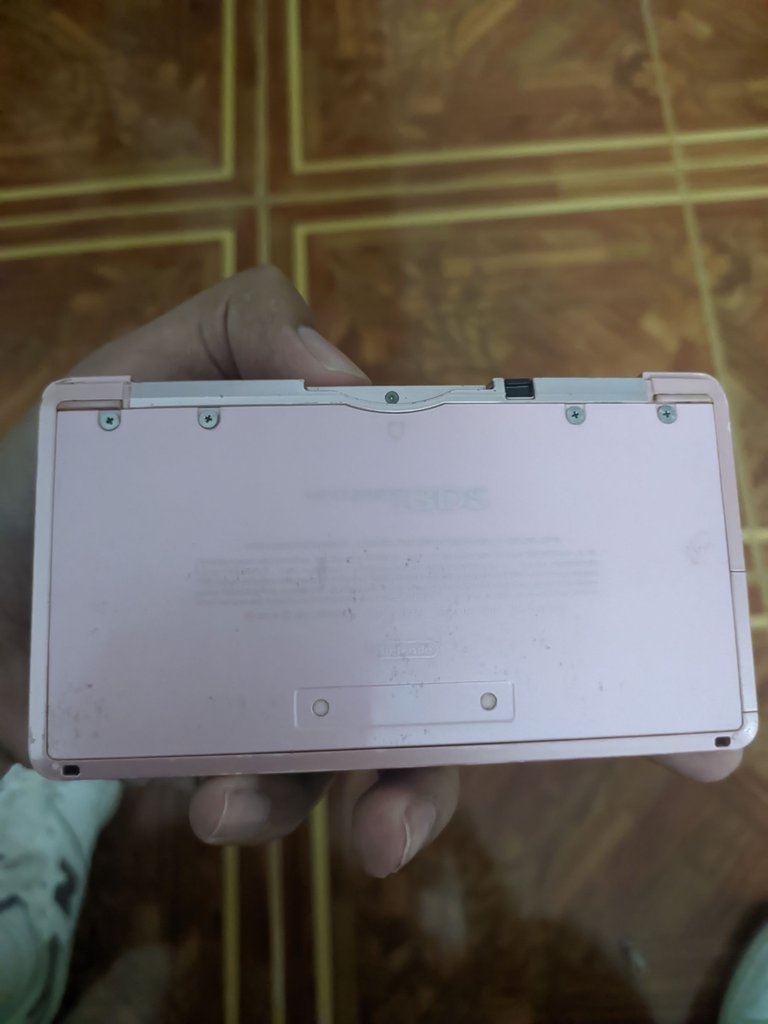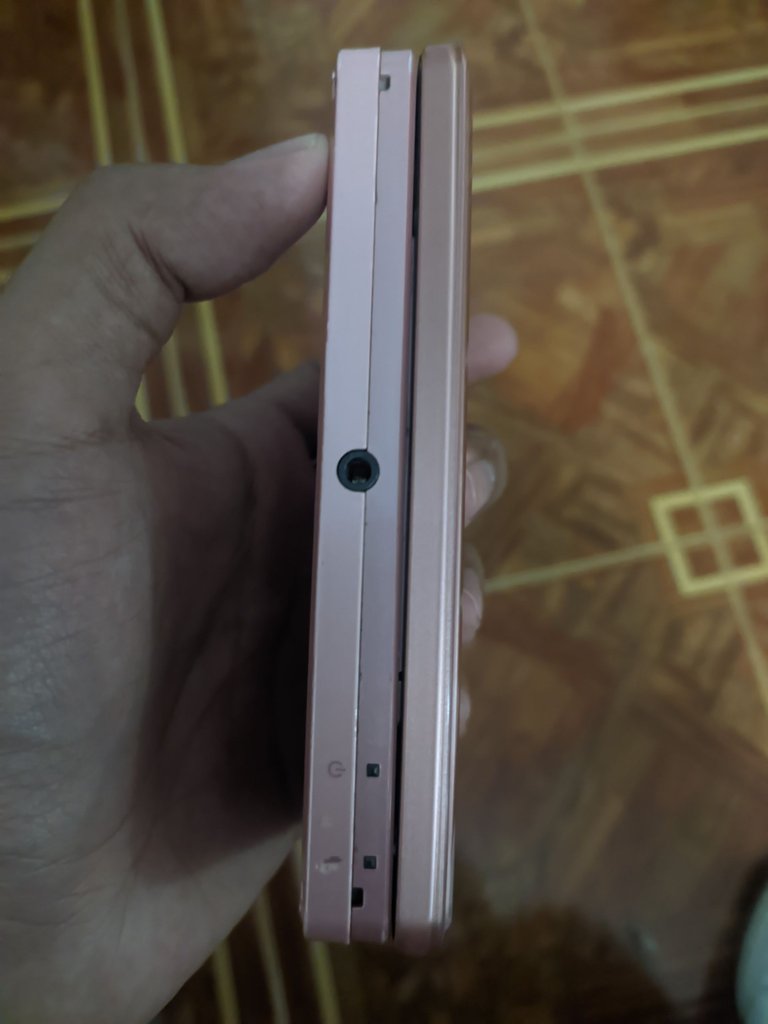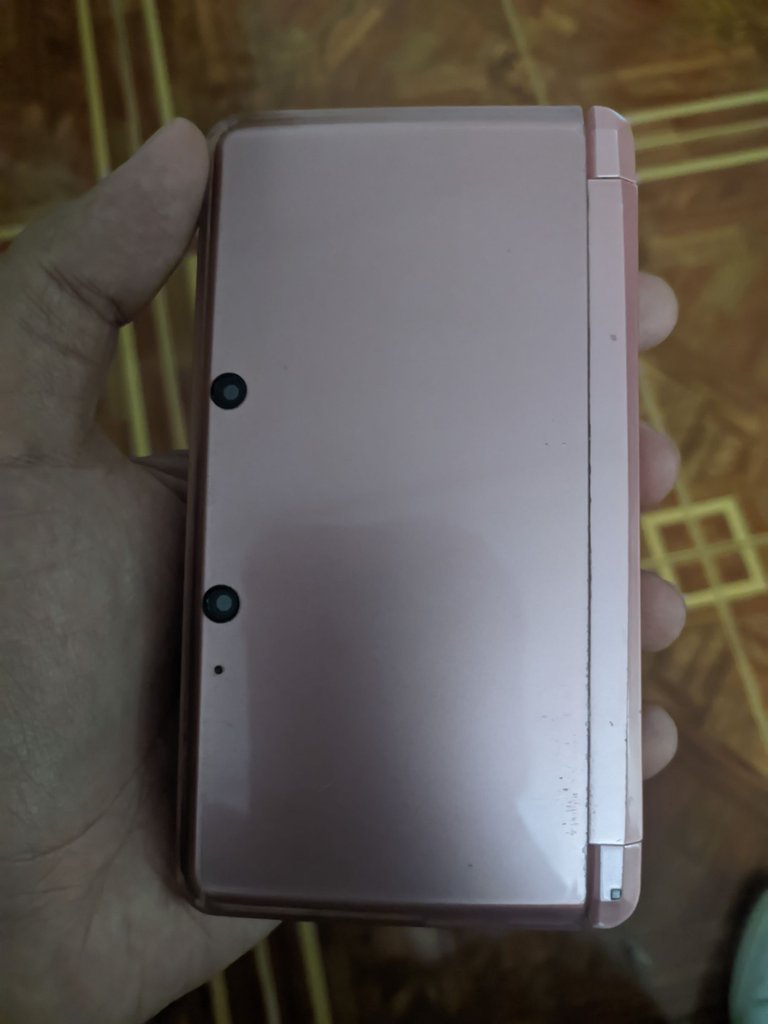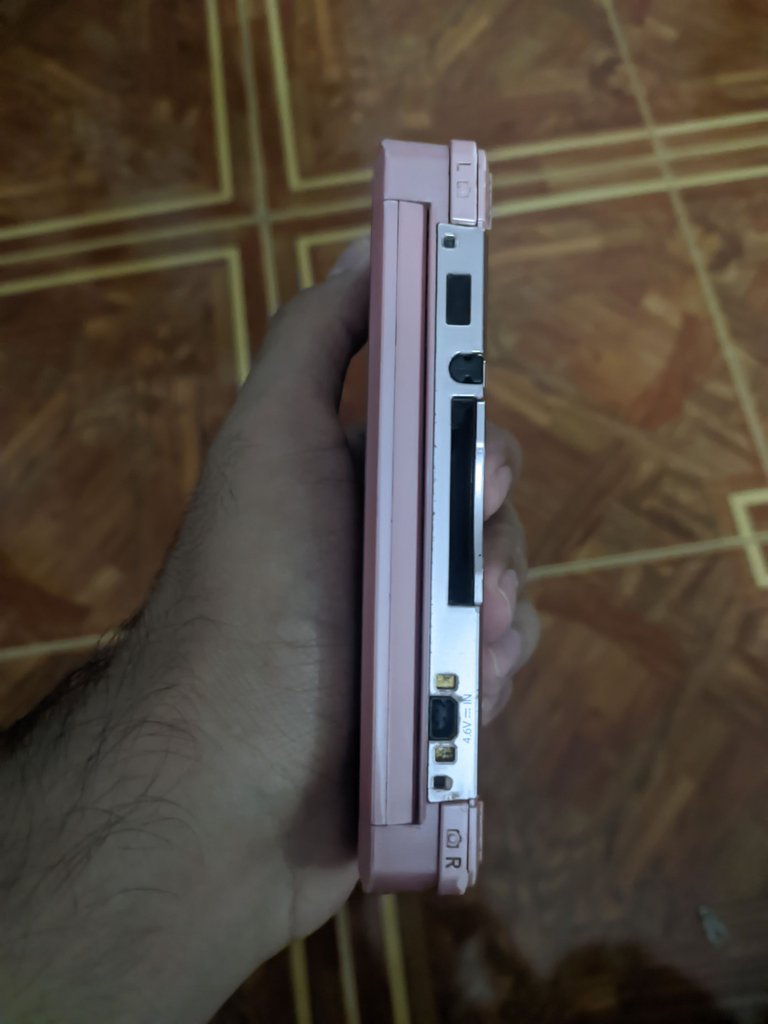 The color (An aspect that could throw off anybody) was indifferent to me, I wanted to play and finally I could do it without spending a lot of money.
The meeting took place and I finally had the console in my hands, and apart from a bit excessive amount of dirt, I would be lying if I don't tell you that it met my expectations, besides it had a couple of games pre-installed and everything seemed to work in order.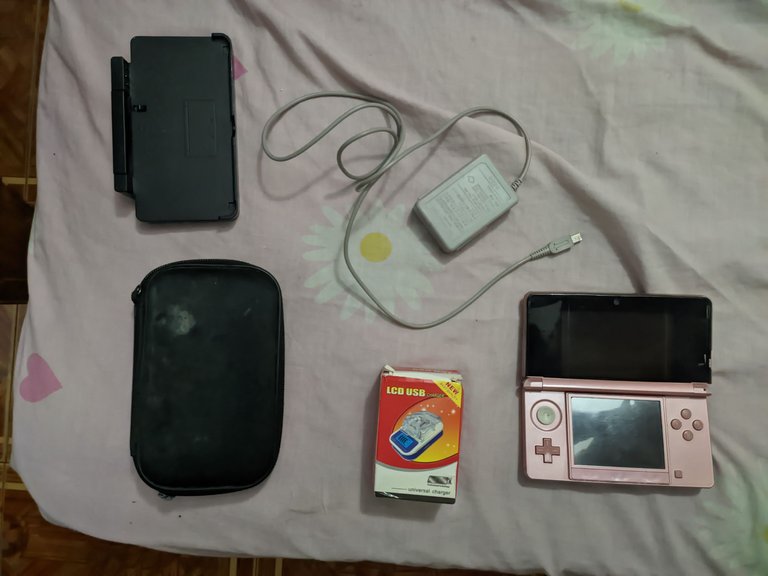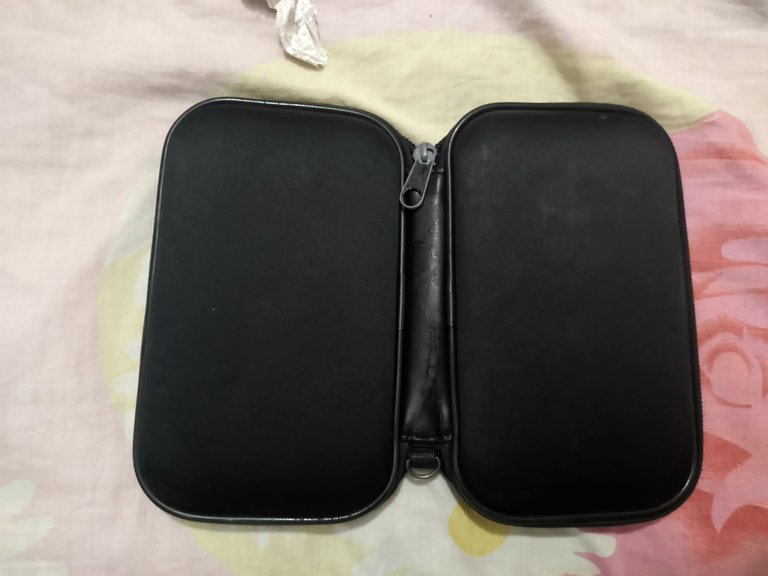 Apart from the console I was given a charger (Third party), a protective case that was quite dusty, and a generic battery charger (Probably to solve the problems with the charging port), all this does not add much value to the package. general package and is rather a sample of its extended use for some years.
In terms of software, I haven't been able to play around with it too much, I tried a couple of games and browsed the interface for a while, I don't know how its operating system works and I hope to gradually familiarize myself with it, in fact, I'm a bit scared to browse with it. If you are inexperienced, it is not going to be that you end up deconfiguring the homebrew that you had pre-installed without knowing how to activate it again.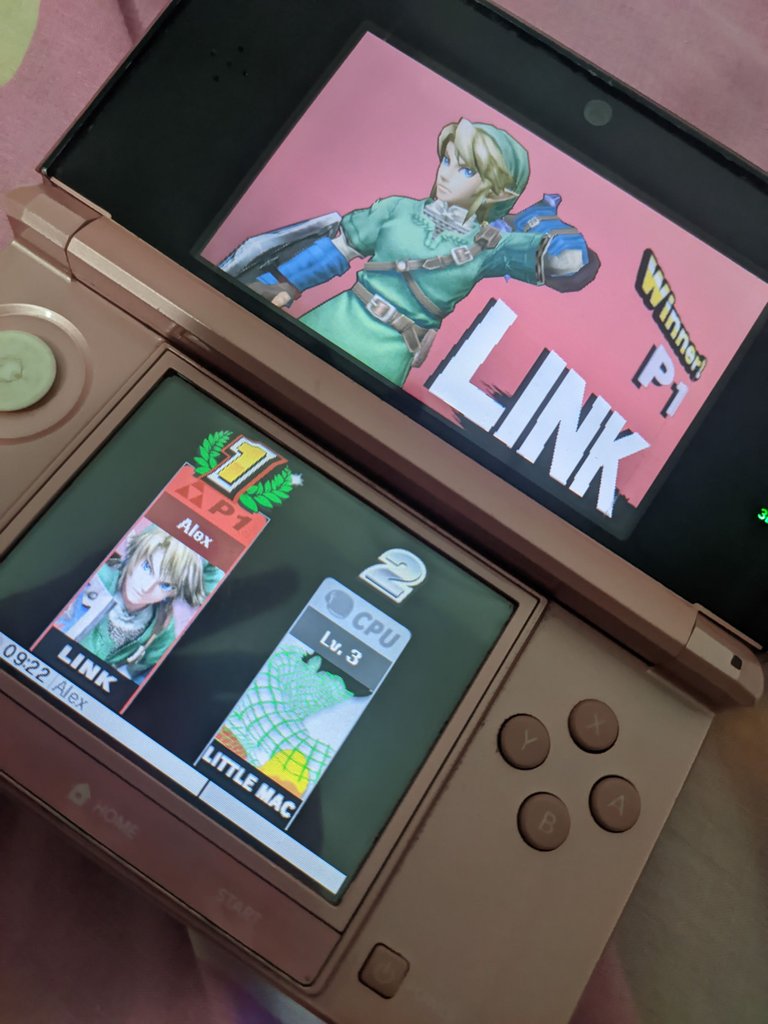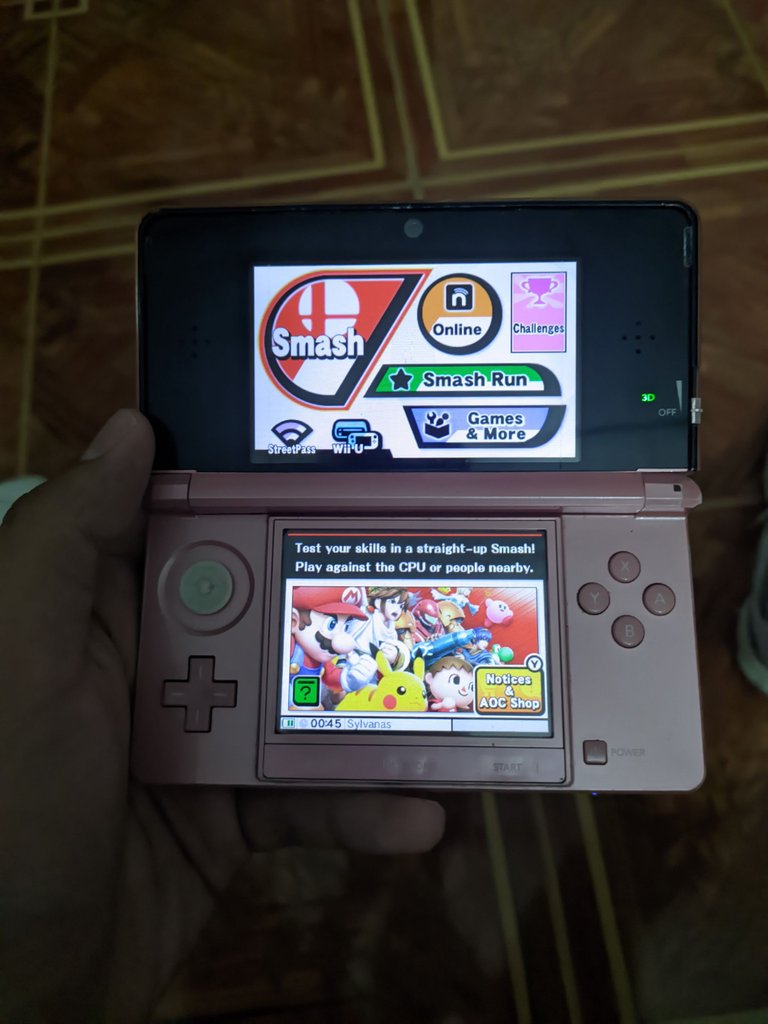 Am I satisfied with my purchase? At the moment, perhaps it is a little premature to make a judgment, only time will help me define things. It's a physically attractive console and I'm excited to be able to play so many games that I missed out on at the time.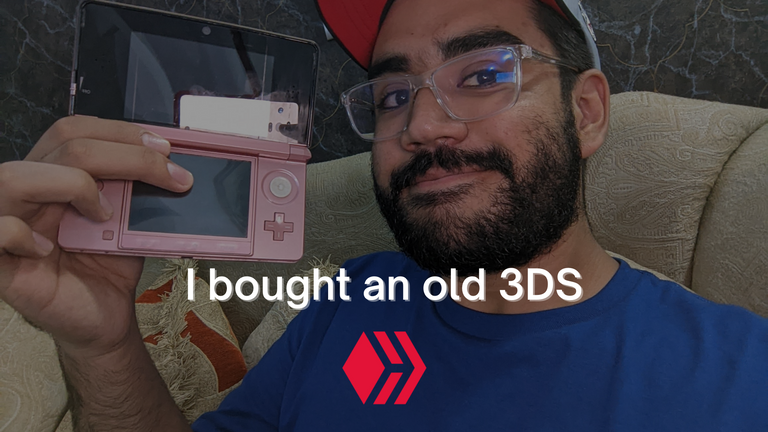 Desde hace un buen tiempo había estado buscando una consola portátil, aunque disfruto jugar en mi teléfono y cuento con un par de consolas de sobremesa, experiencias previas me han demostrado que no existe nada tan práctico como tener un dispositivo dedicado al gaming que funcione independientemente del televisor, aunque lastimosamente mi presupuesto no se prestaba para nada extremadamente ambicioso.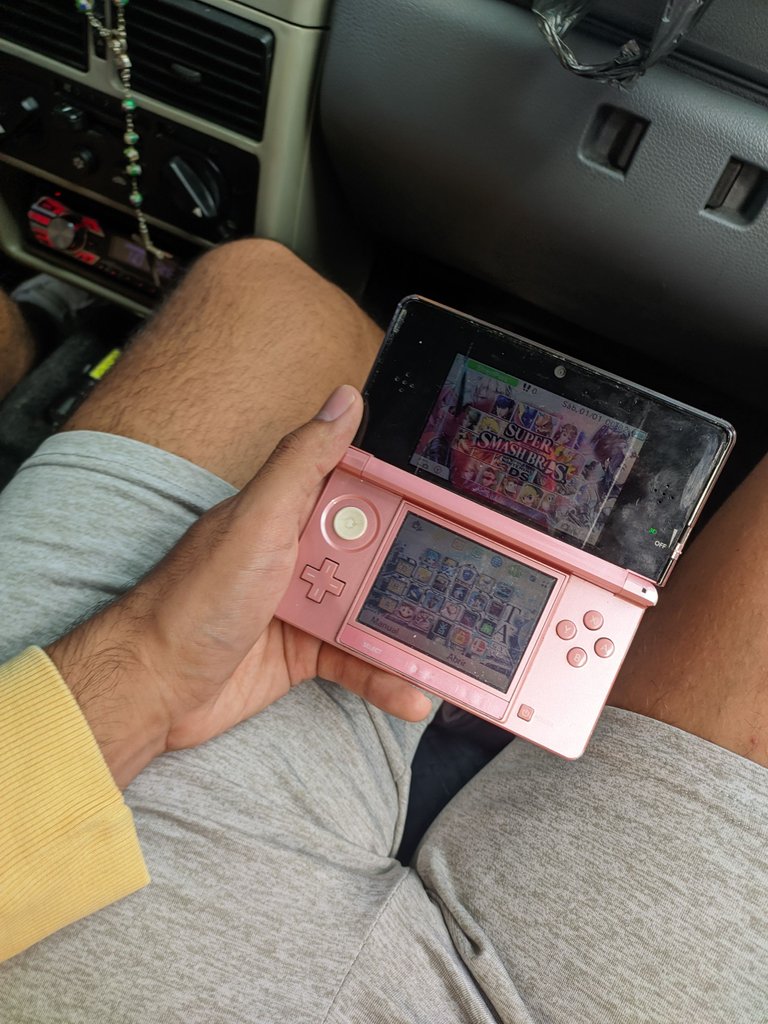 Lógicamente, las primeras opciones que pasan por nuestro cabeza serían el Nintendo Switch (La consola más reciente de la empresa nipona, Caracterizadas por ser híbrido entre portátil y consola tradicional) o el ambicioso Steam Deck.
Yo, en cambio, quería algo un poco más económico, enfocado principalmente en la durabilidad y de preferencia con un catálogo de juegos decente.
Así fue como me topé con este nintendo 3DS, una consola que hace más o menos 10 años resultaba un sueño para mí y que actualmente se encontraba en un precio sospechosamente accesible: 30$.
Lógicamente, no hablamos de un dispositivo nuevo, y es evidente que el paso de los años no ha Sido especialmente gentil con la mayoría de DS que conseguía en facebook, mercado libre y sitios similares: Los modelos standard, XL, New 3DS y 2DS se caracterizaban por tener múltiples rayones, problemas en los botones y una gran cantidad de defectos estéticos y prácticos que hacían dudarme de si siquiera valía la pena buscar una consola de este tipo a estas alturas del partido, verán, como alguien que suele ser demasiado selectivo con la forma en la que invierte dinero en si mismo, sentía que racionalizar mi decisión era importante, pero al mismo tiempo, veía ser un poco impulsivo como una solución fresca.
Luego de hacerle un par de preguntas al vendedor de este 3DS standard ví que su condición no era tan desastrosa cómo esperaba, a ver, teníamos algunos problemas con el PIN de carga y la duración de su batería era mediocre (Que por cierto, es third party), pero se compensaba con una microsd de 16gb, unos botones en buenas condiciones y unas bisagras que aún eran capaces de sostener firmemente la pantalla superior.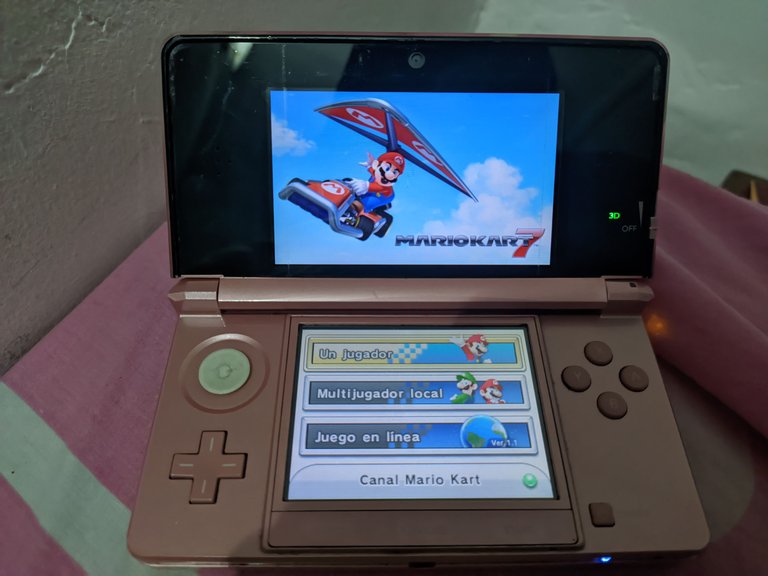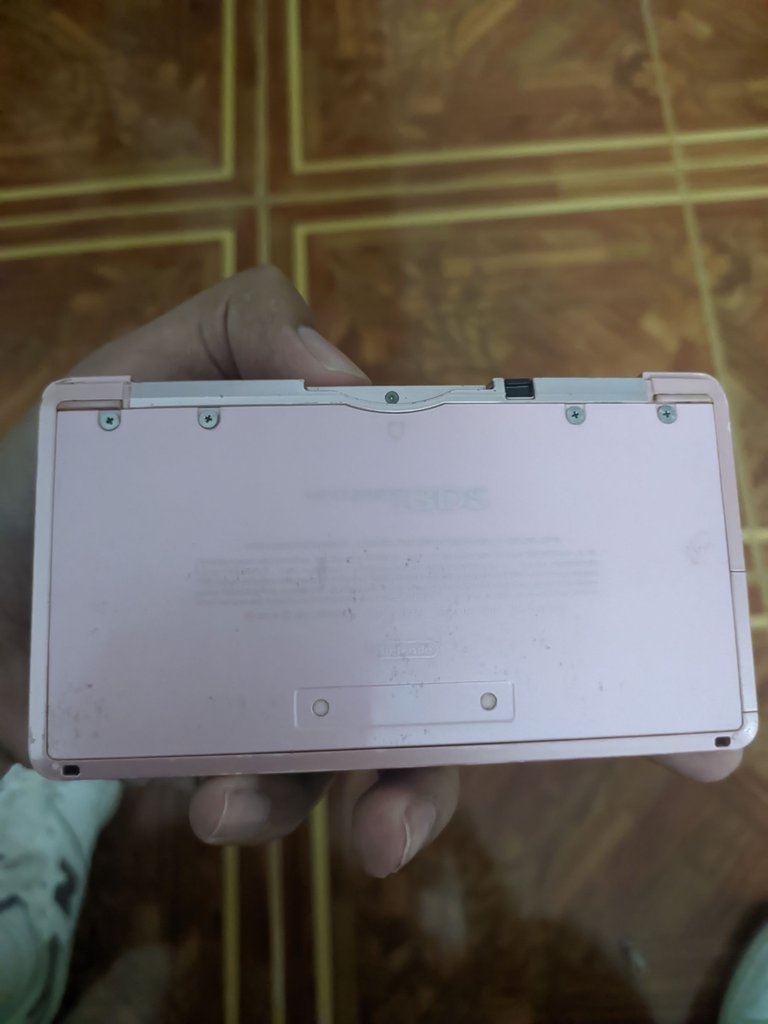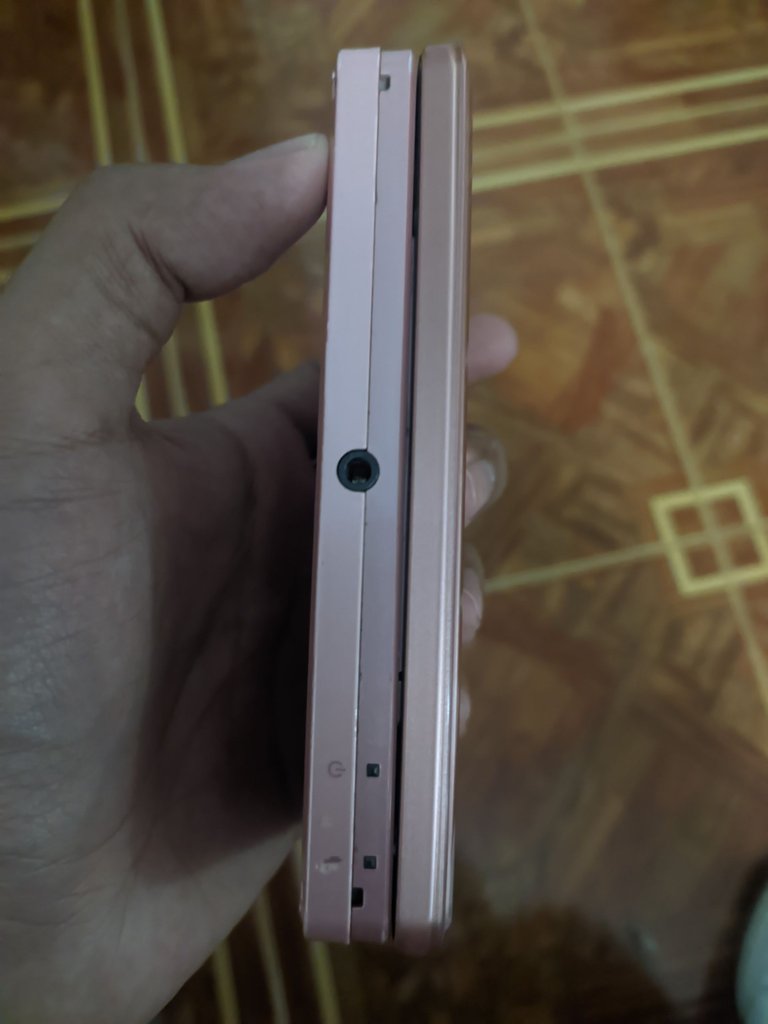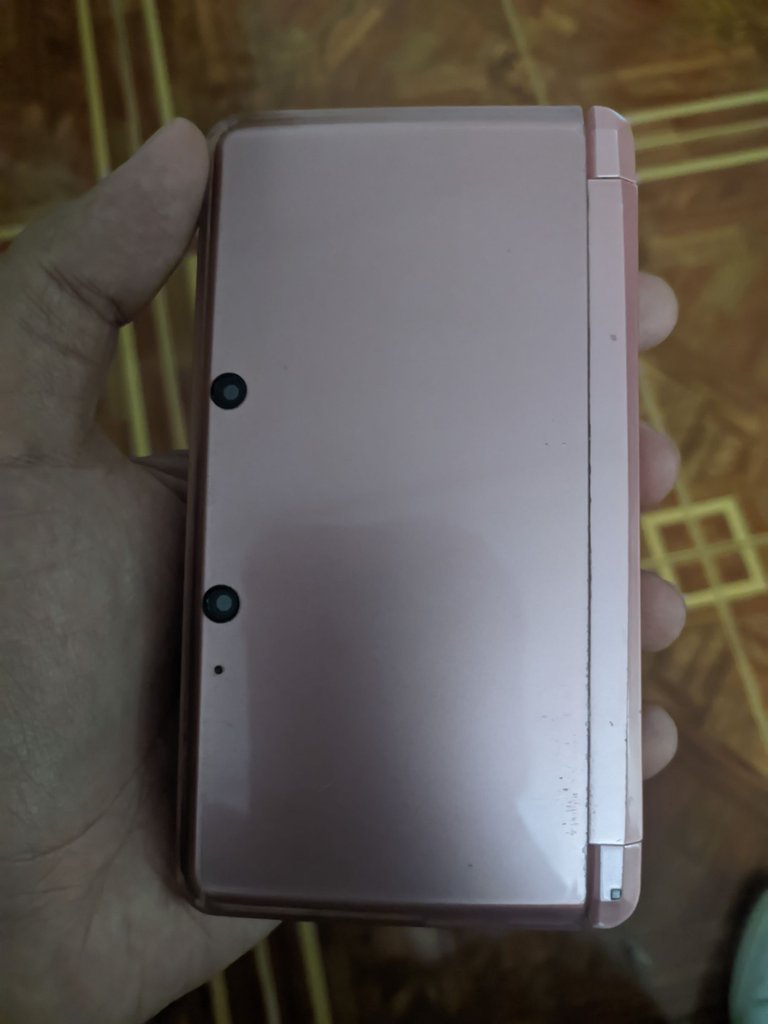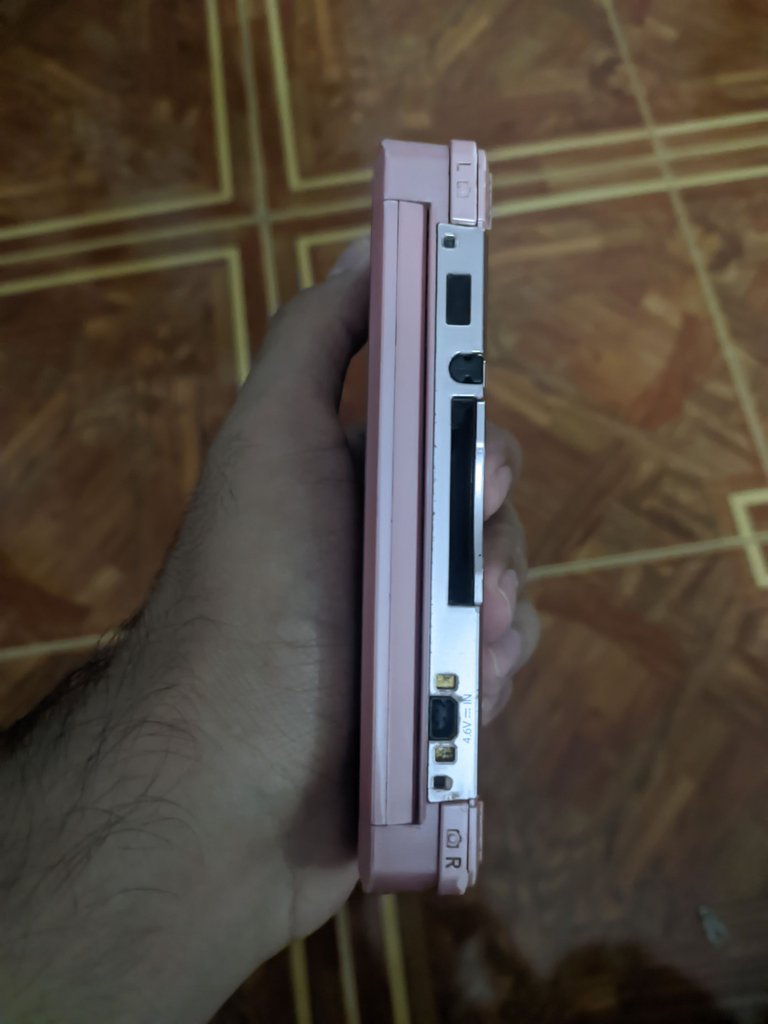 El color (Un aspecto que podría echar para atrás a más de uno) me resultaba indiferente, tenía ganas de jugar y finalmente podría hacerlo sin gastar mucho dinero.
El encuentro se concretó y finalmente tenía la consola en los manos, y, más allá de una cantidad un poco excesiva de suciedad, mentiría si no les digo que cumplió con mis expectativas, aparte tenía un par de juegos preinstalados y todo parecía funcionar en orden.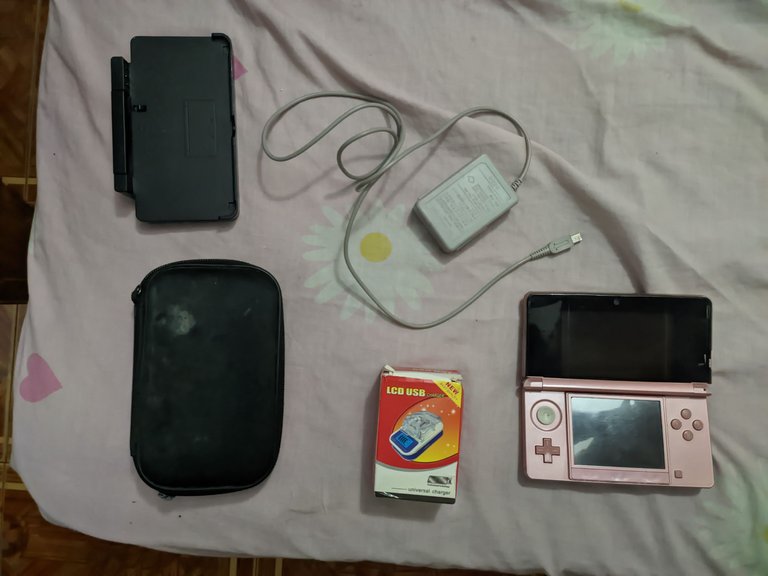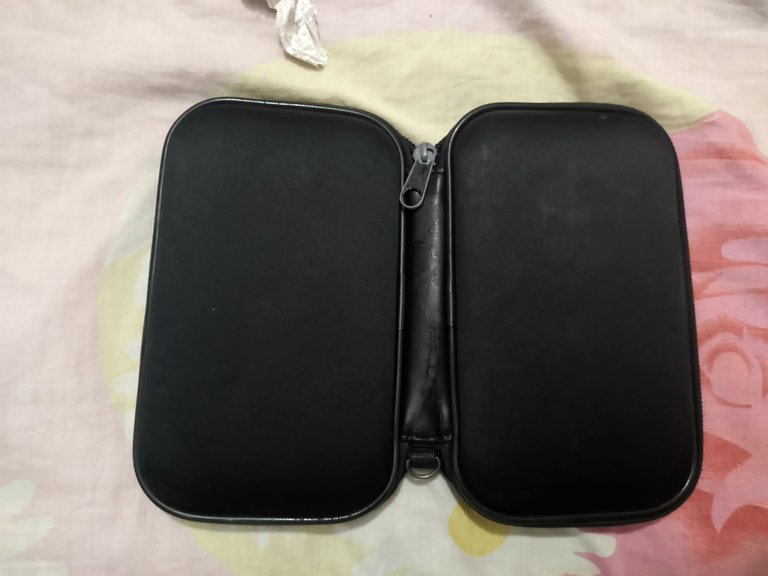 Aparte de la consola se me entregó un cargador (Third party), un forro protector que estaba bastante lleno de polvo, y un cargador de baterías genérico (Probablemente para solventar los problemas con el puerto de carga), todo esto no añade demasiado valor al paquete general y resulta una muestra más bien de su uso extendido durante algunos años.
En términos de software no he podido juguetear demasiado con el, probé un par de juegos y navegué un rato por la interface, desconozco el funcionamiento de su sistema operativo y espero familiarizarme con el progresivamente, de hecho, me da un poco de miedo curiosear con el sin experiencia, no vaya a ser que termine desconfigurando el homebrew que tenía preinstalado sin saber cómo activarlo otra vez.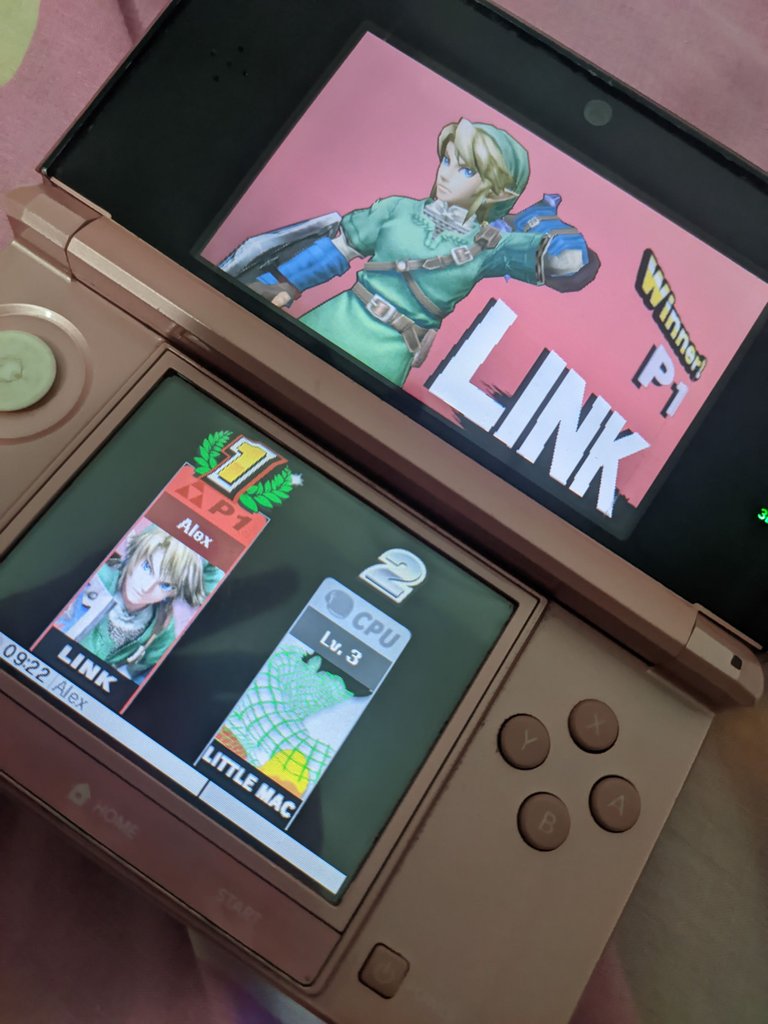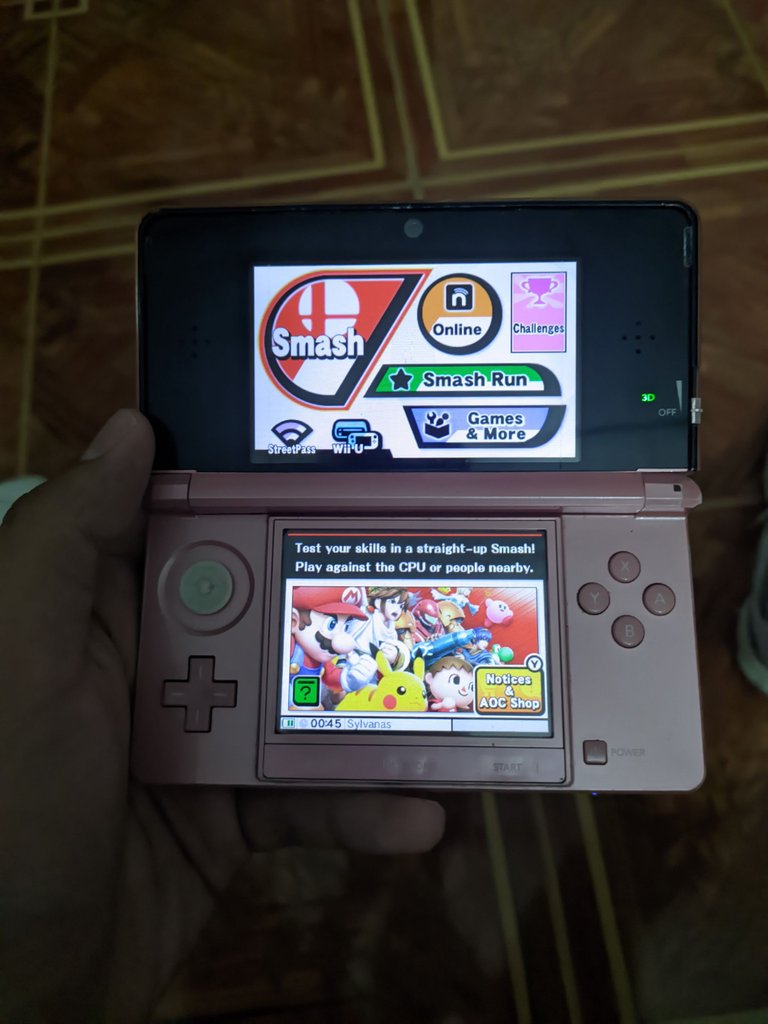 ¿Me siento satisfecho con mi compra? De momento quizá es un poco prematuro emitir un juicio, solo el tiempo me ayudara a definir las cosas. Es una consola físicamente atractiva y me emociona tener la posibilidad de probar tantos juegos que me perdí en su momento.

Twitter/Instagram/Letterbox: Alxxssss