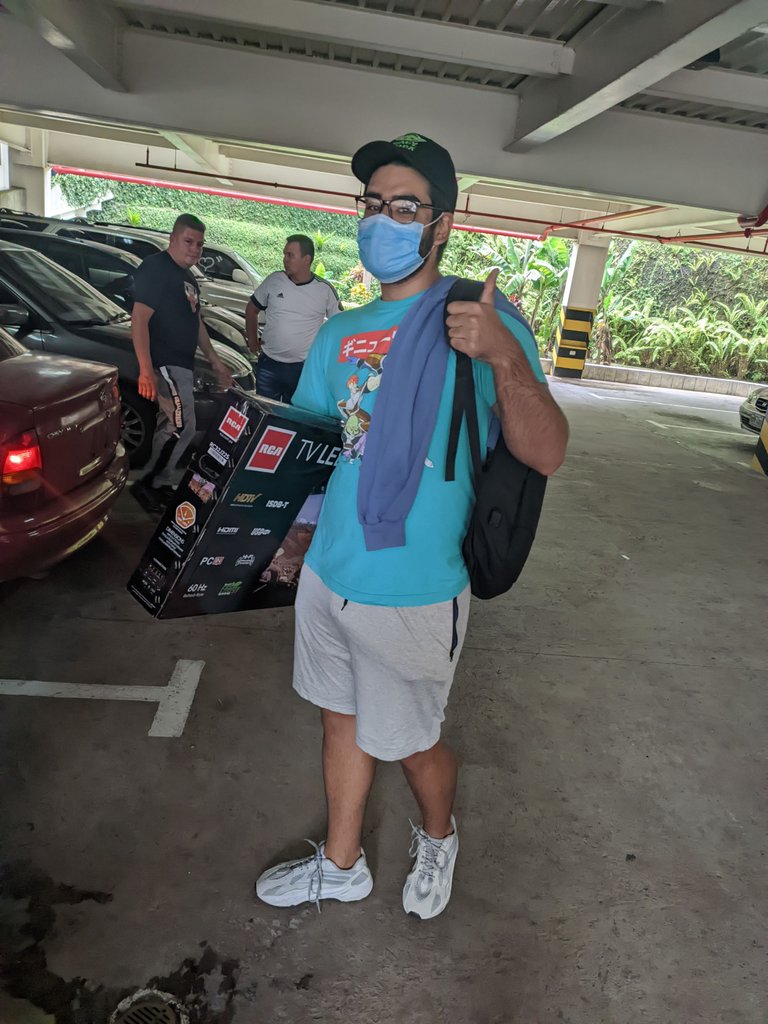 All the pictures in this post were taken by me

I want to start this post by mentioning that this time I am not looking to review my experience with this television (I hope to do this later, when I have spent more time using it), but rather to tell you a little about the whole process that led me to buy it, in fact , a good portion of this short writing was done before I even got my hands on the TV, but hey, let's get started.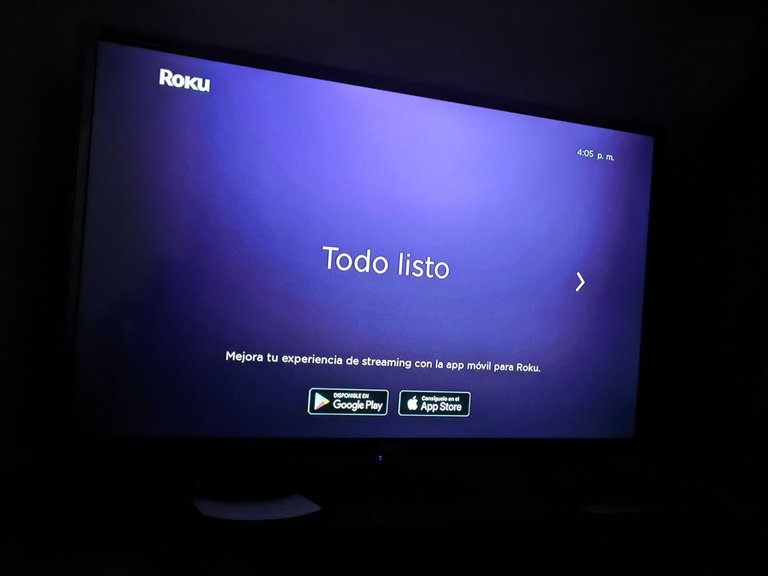 At the beginning of this year, my old 32-inch TV (A Samsung LCD that I had with me for about 10 years) suddenly decided to stop working, although I contacted several specialized technicians who could save it, I quickly understood that any solution would be extremely expensive. and at this point acquiring a new one would be much more logical, even if there was a considerable difference in price. However, as I explained in several posts a few weeks ago on my blog, my father suffered a serious accident that has generated a series of expenses for the whole family, which caused him to postpone any "luxury" purchase that he had planned during the first half of the year.
With my father in a healthier state (Although there is a long way to go) I felt that it was the perfect opportunity to buy my new TV, so I set out to search the largest stores in my city: San Cristóbal - Táchira, which one was the best choice.
To cut a long story short, among the wide variety of existing brands and models (Which to be honest, all ended up offering more or less the same) my debate boiled down to deciding between a Smart TV and an ordinary TV together with a Roku or Chromecast type device.
After using both a roku and a Google Chromecast extensively, as well as seeing a couple of reviews on the internet about various Smart TV brands, I must admit that buying an ordinary TV was the most attractive option, why? The answer is quite simple, firstly it was slightly cheaper, and secondly the long-term compatibility with all the applications I planned to use would not be so easily compromised.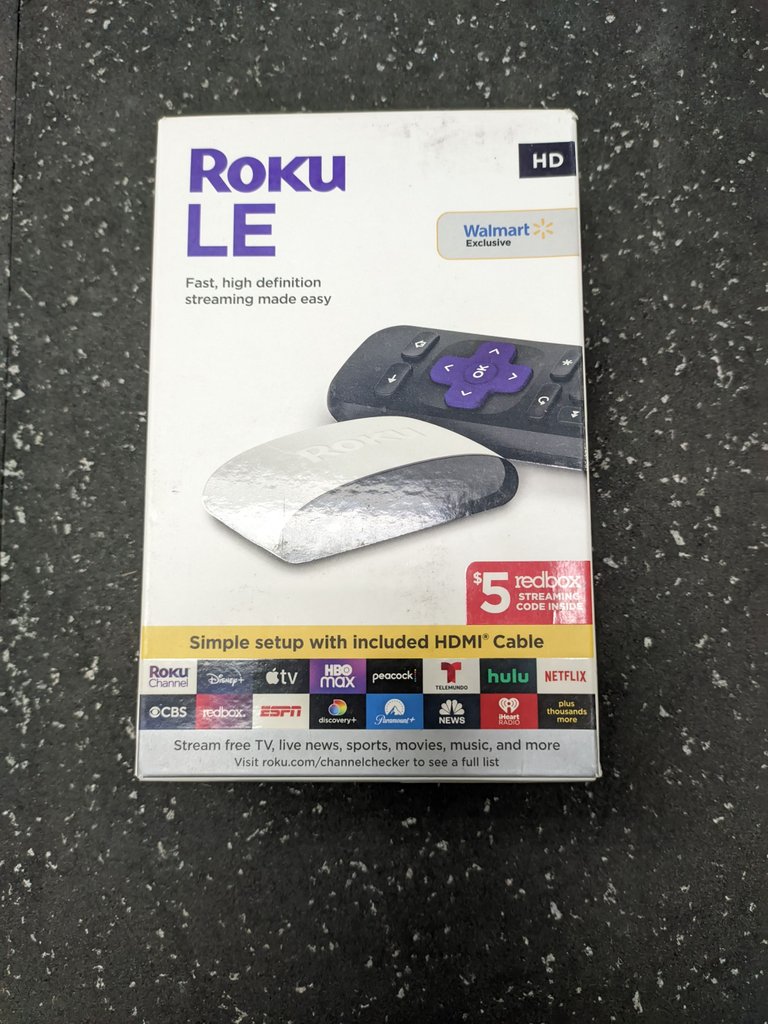 At Ciro Sánchez (One of the largest and oldest appliance and white line stores in San Cristóbal) I came across the ideal option: a 32-inch TV from the RCA brand together with a Roku LE (One of the simplest versions of this device) at only $170, almost $20 cheaper than the other options I had seen.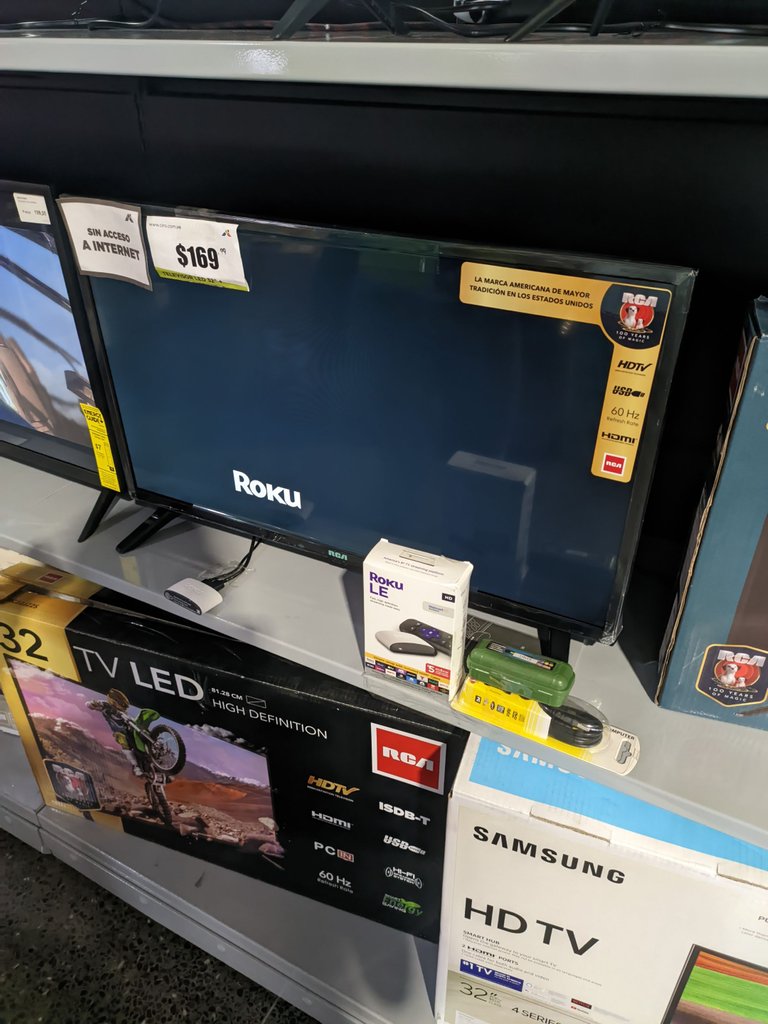 In this way and without much thought, we decided to go directly to the store to buy it.
For some reason this store usually sells things in bundles, in this case my TV came with a Roku (as I mentioned before), but it also came with a flashlight and a USB to USB cable. They're not exactly things I needed, but they don't inflate what I thought was a pretty good price.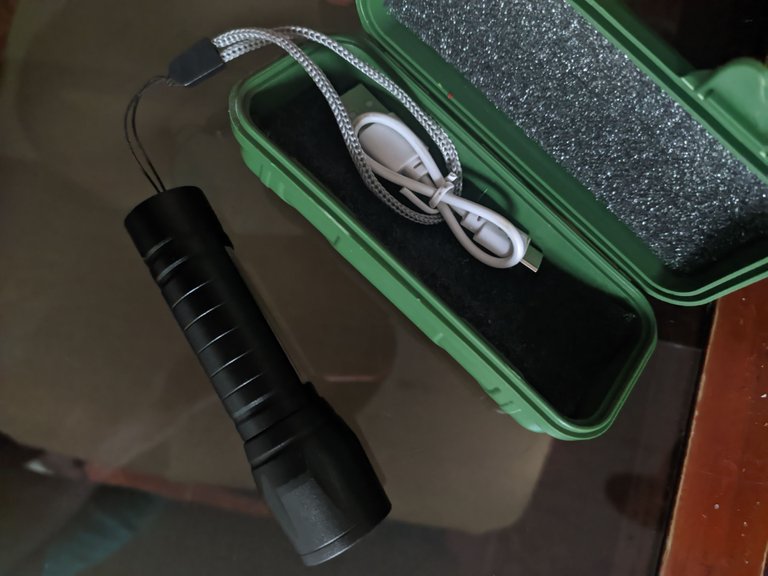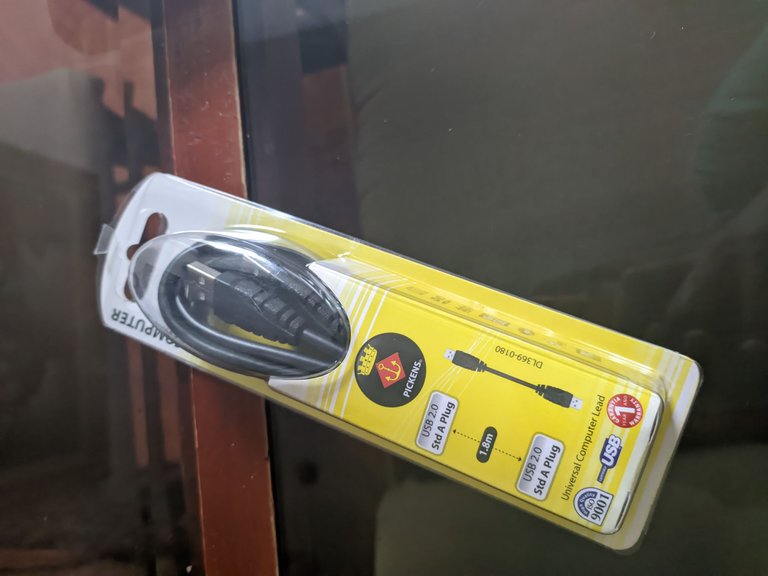 Although I don't want to go too deep into its technical specifications (Again, for that I want to write a more traditional review in a few days) I quite like this TV that has a decent amount of ports, a traditional audio and video port (I could be useful for connecting old DVDs or video game consoles) as well as a VGA input... since in my personal experience modern smart TVs usually only have HDMI inputs.
The installation was quite simple, I had to fix the legs of the TV (Two, each on each side) with two screws and I am currently setting up the roku. It was quite a pleasant experience.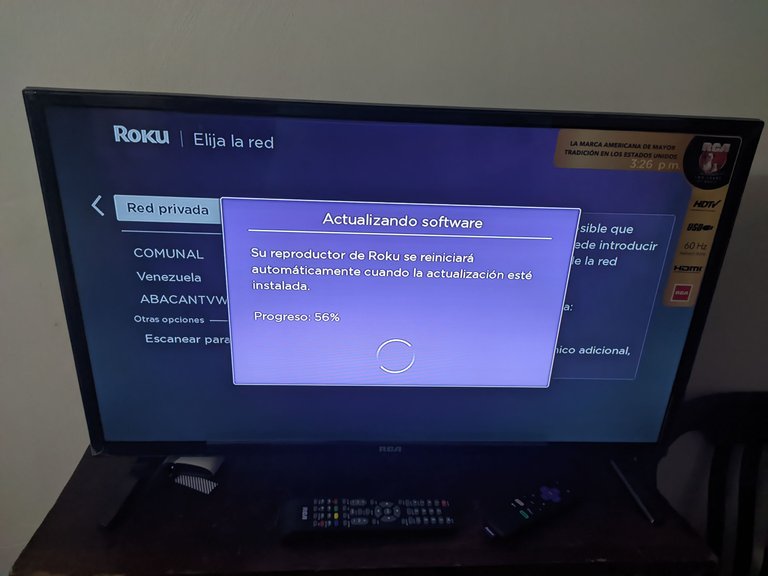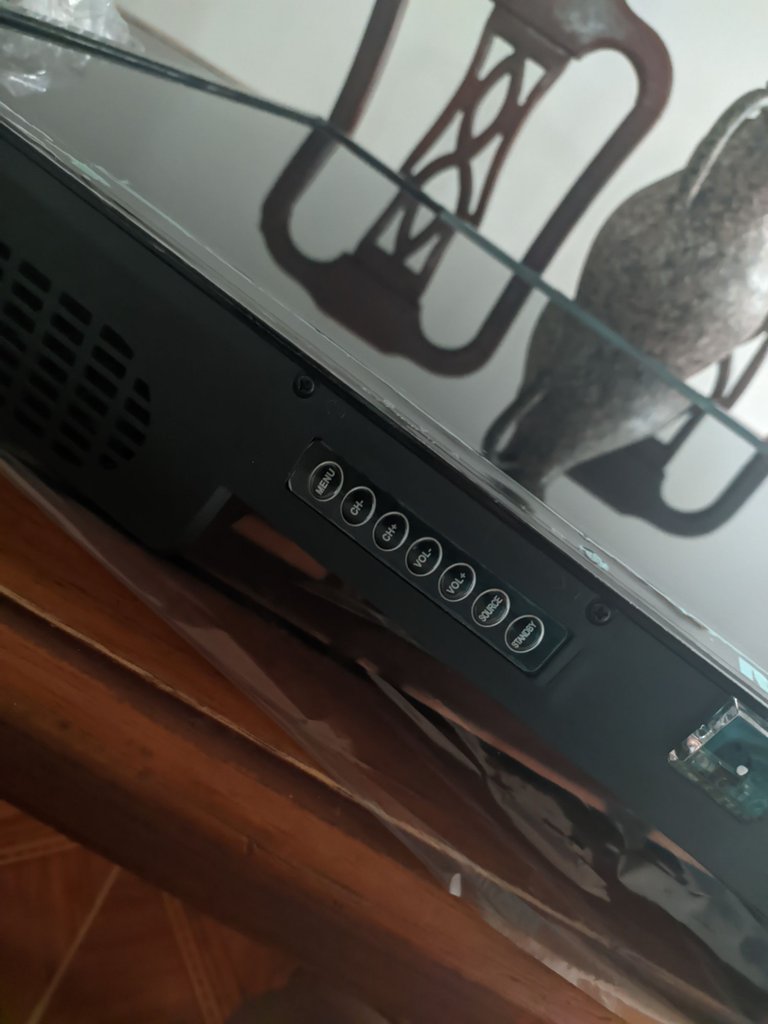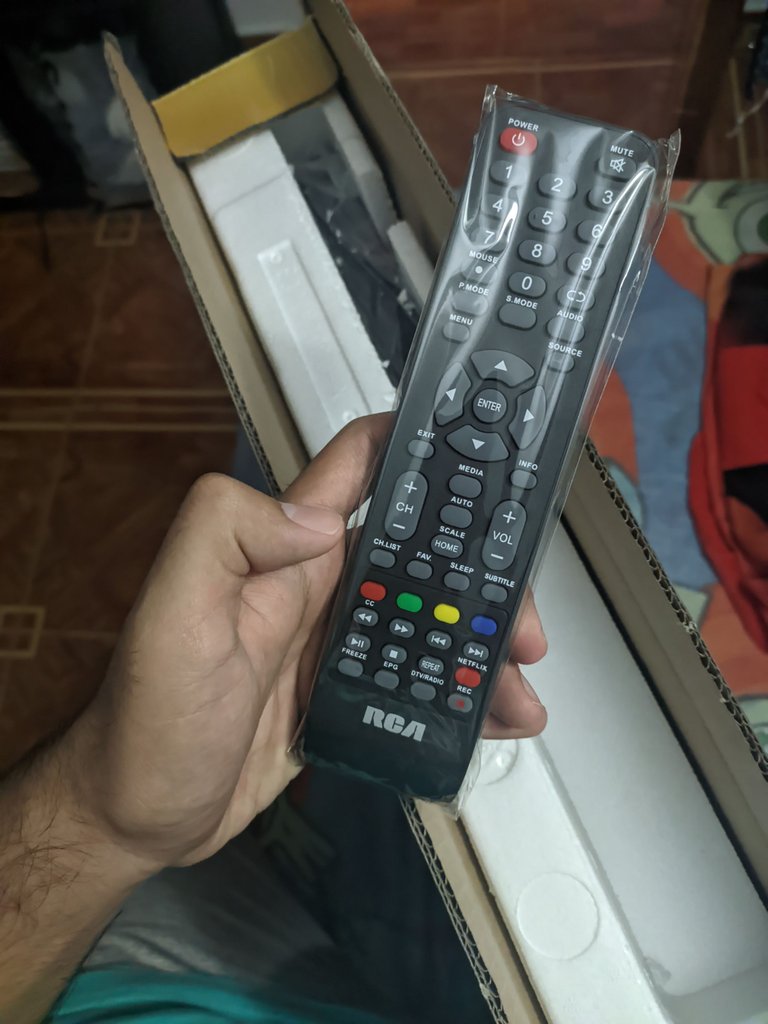 On the other hand, there is a multimedia center that we can access to watch movies, music and images with a Pendrive, it is quite light and the image quality is decent.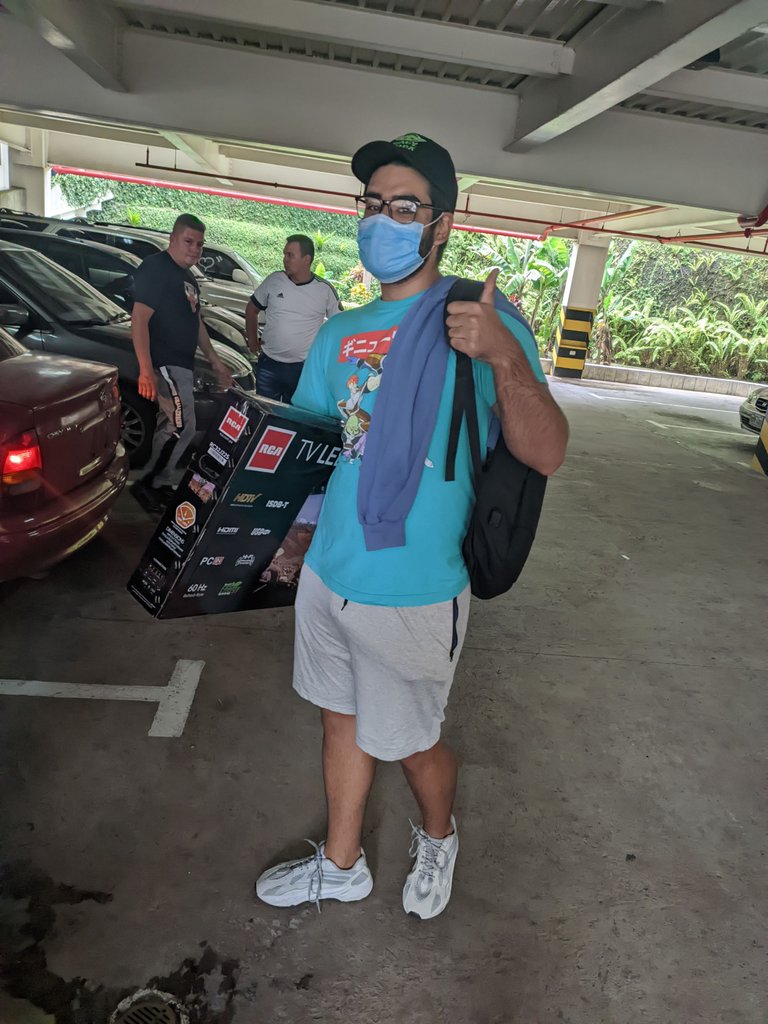 Todas las imágenes en este post fueron tomadas por mi

Quiero empezar este post mencionando que en esta ocasión no busco reseñar mi experiencia con este televisor (Esto espero hacerlo más adelante, cuando haya pasado más tiempo Utilizandolo), sino más bien hablarles un poco sobre todo el proceso que me llevó a comprarlo, de hecho, una buena porción de este corto escrito fue realizada antes de siquiera tener el TV en mis manos, pero bueno, empecemos.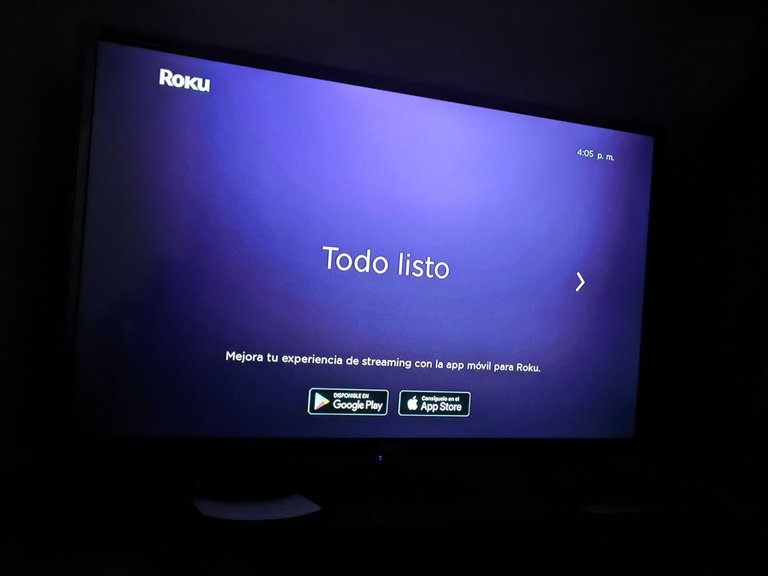 A principios de este año, mi viejo TV de 32 pulgadas (Un Samsung LCD que tenía conmigo unos 10 años) decidió dejar se funcionar repentinamente, aunque me puse en contacto con varios técnicos especializados que podían salvarlo, rápidamente entendí que cualquier solución sería extremadamente costosa y en este punto adquirir uno nuevo sería mucho más lógico, aunque hubiese una diferencia en precio considerable. No obstante, como expuse en varios post hace algunas semanas en mi blog, mi padre sufrio un grave accidente que nos ha generado una serie de gastos a toda la familia, los cuales causaron que pospusiera cualquier compra "lujosa" que tuviese planeada durante la primera mitad del año.
Con mi padre en un estado más saludable (Aunque queda mucho camino por recorrer) sentí que era la oportunidad perfecta para comprar mi nuevo TV, así que me dispuse a buscar en las tiendas más grandes de mi ciudad: San Cristóbal - Táchira, cuál era la mejor opción.
Para no hacer el cuento muy largo, entre la gran variedad de marcas y modelos existentes (Que para ser sincero, todas terminaban ofreciendo más o menos lo mismo) mi debate se reducía a decidir entre un Smart TV y un televisor ordinario junto con un Roku o dispositivo tipo Chromecast.
Luego de utilizar tanto un roku como un Google Chromecast de forma extensiva, así como ver un par de reviews en internet sobre diversas marcas de Smart TV, debo admitir que comprar un televisor ordinario se erigía cómo la opción más atractiva, ¿Por qué? La respuesta es bastante sencilla, en primer lugar resultaba ligeramente más económico, y en segundo lugar la compatibilidad a largo plazo con todas las aplicaciones que planeaba usar no se vería comprometida tan fácilmente.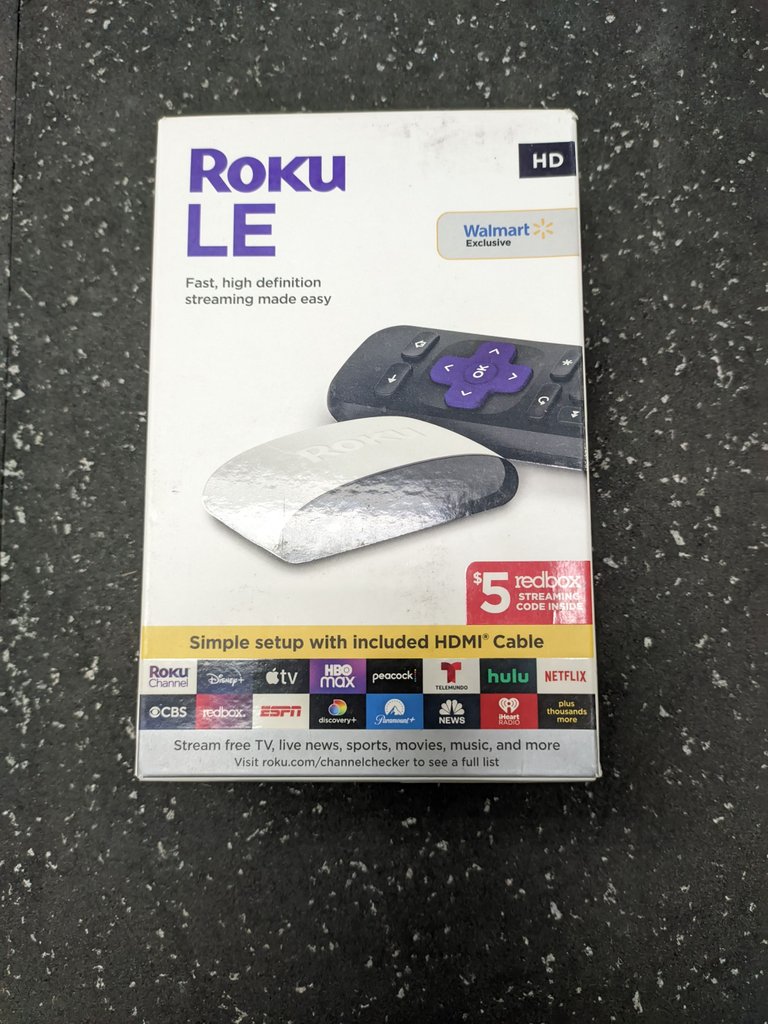 En Ciro Sánchez (Una de las tiendas de electrodomésticos y línea blanca más grande y antiguas de San Cristóbal) me topé con la opción ideal: un TV de 32 pulgadas de la marca RCA junto con un Roku LE (Una de las versiones más sencillas de este dispositivo) a solo 170 dólares, casi 20 dólares más barato que las otras opciones que había visto.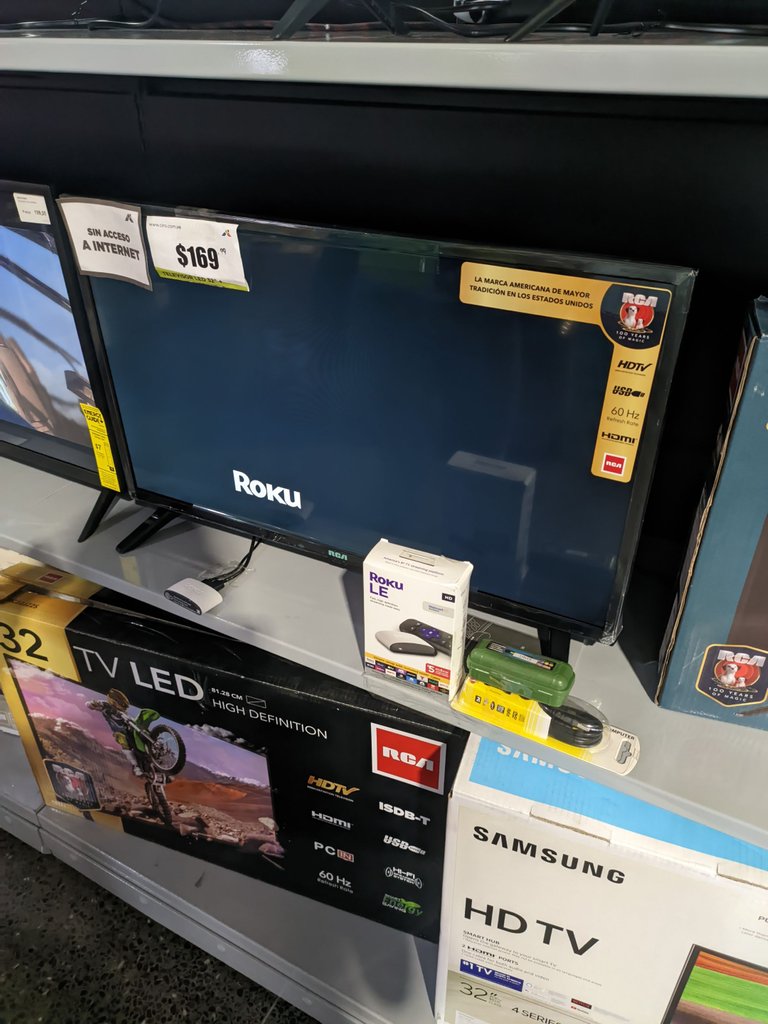 De esta forma y sin darle muchas vueltas más, decidimos ir directamente a la tienda a comprarlo.
Por alguna razón está tienda suele vender las cosas en bundles, en este caso mi televisor venía con un Roku (como les mencioné previamente), pero aparte traía una linterna y un cable de USB a USB. No son cosas que necesitara precisamente, pero no inflan lo que a mí parecer era un precio bastante bueno.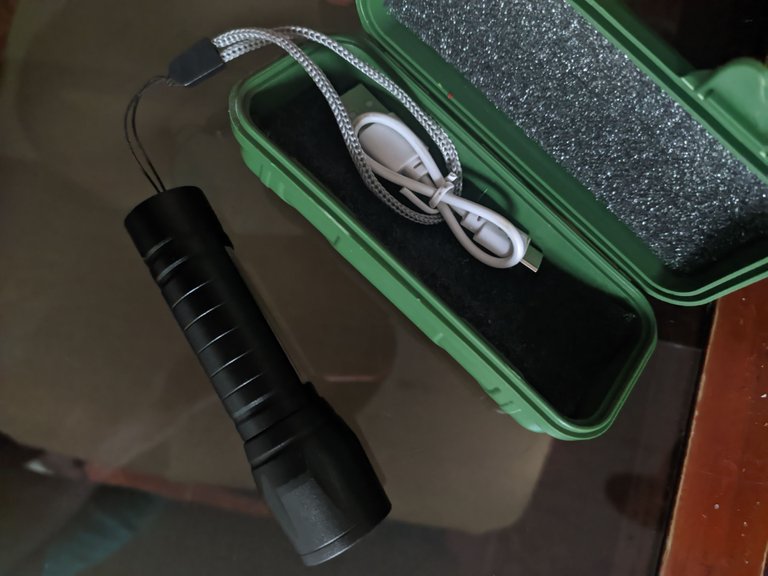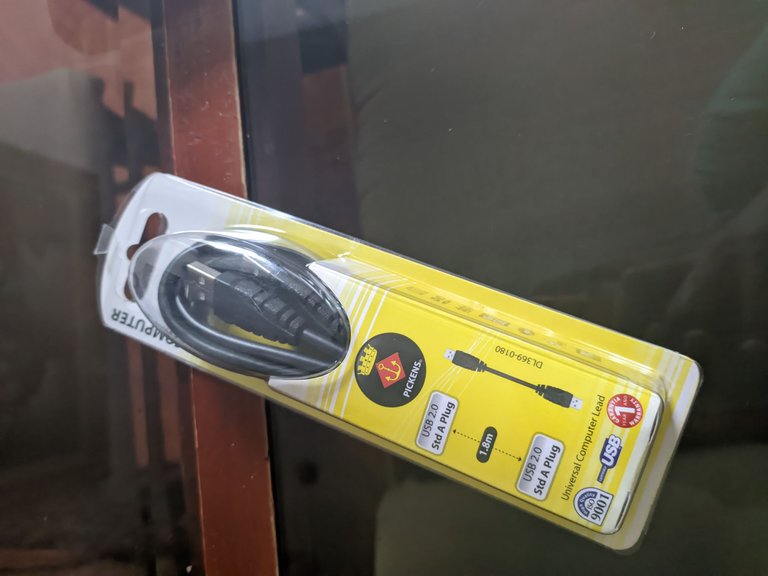 Aunque no quiero profundizar demasiado en sus especificaciones técnicas (De nuevo, para eso quiero redactar un review más tradicional en unos días) me gusta bastante de este televisor que cuenta con una cantidad decente de puertos, un puerto de audio y vídeo tradicional (Que podría ser útil para conectar DVDs antiguos o consolas de videojuegos) así como una entrada para VGA... ya que en mi experiencia personal los smart TV modernos suelen traer únicamente entradas de HDMI.
La instalación fue bastante simple, tuve que fijar las patas del TV (Dos, cada una en casa costado) con dos tornillos y actualmente estoy configurando el roku. Fue una experiencia bastante grata.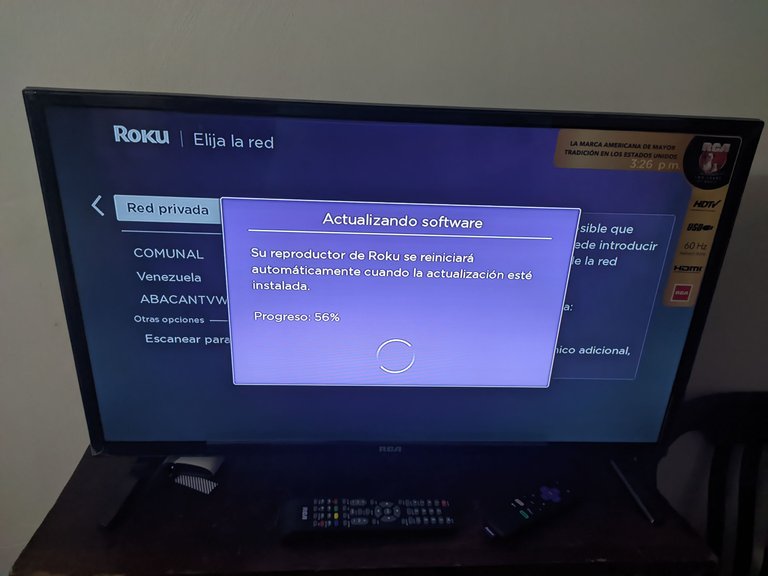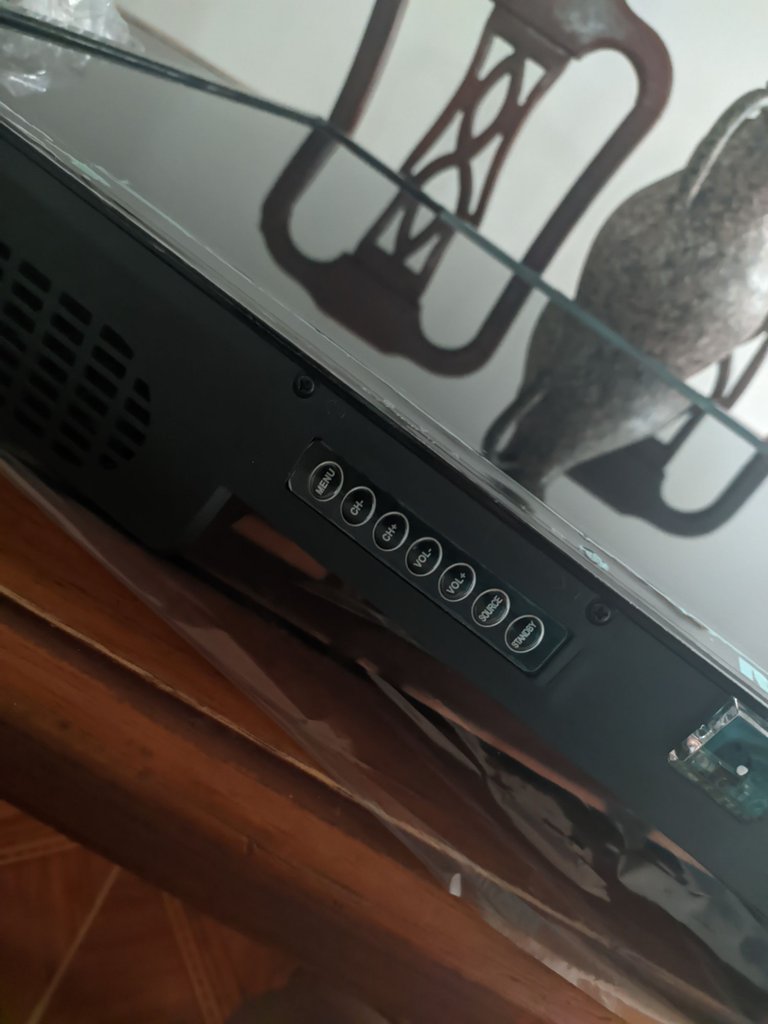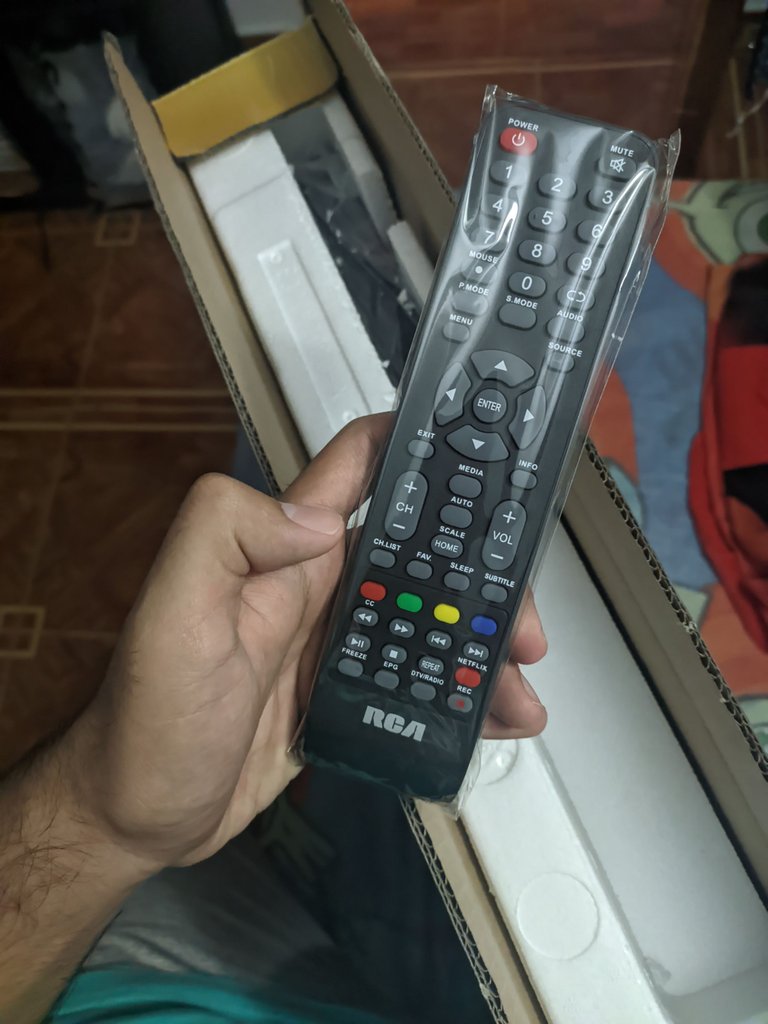 Por otro lado, hay un centro multimedia al que podemos acceder a ver películas, música e imagines con un Pendrive, es bastante ligero y la calidad de la imagen es decente.

Twitter/Instagram/Letterbox: Alxxssss