 All the screenshots in this post were taken directly from my phone

As someone who spends a good portion of his time reviewing all kinds of video games (Both in traditional consoles and mobile devices), one of the features that was unexpectedly useful on my phone is the Game Turbo (or Game Space): an exclusive application pre-installed on most modern Xiaomi.
You see, although at first glance the Game Turbo may sound like a typical hub to gather all our titles in a colorful and futuristic library, an in-depth use of it will let us see that its benefits go far beyond aesthetics.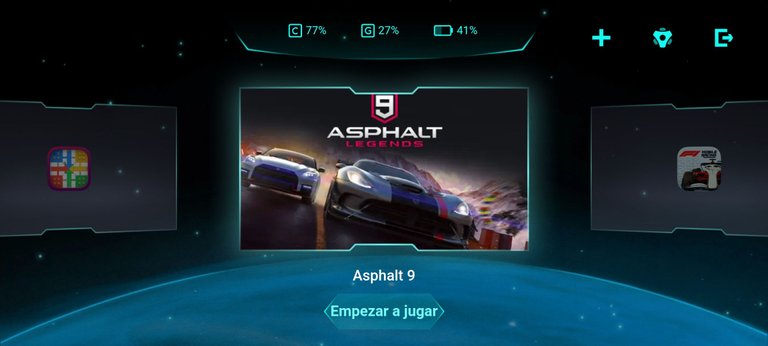 In the first place, we obviously have the organization aspect, something that may not have much importance for most users, but it can relieve a couple of headaches for those of us who are usually obsessed with the order of our application layout, in my case For example, I constantly struggle with keeping all my apps on two screens, a task that would be impossible to accomplish if I couldn't pull together my constant stream of video games on Game Turbo.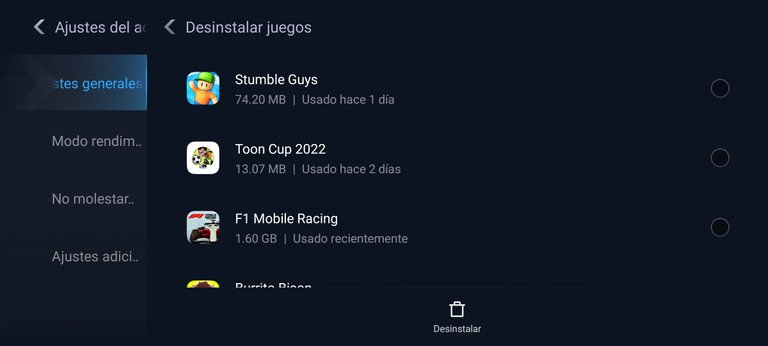 Secondly, we have the advantages it gives in terms of performance, not only presenting us with the possibility of dedicating the entire processing power of our phones to run any video game as a priority over other apps, but also to do the same with our WI-FI connection.
In Game Turbo we can also simply silence notifications and warnings automatically or we can just customize various aspects of each game individually, the tactile response and sensitivity they will have, the operation of gestures when we are inside of each app, and even how they look graphically.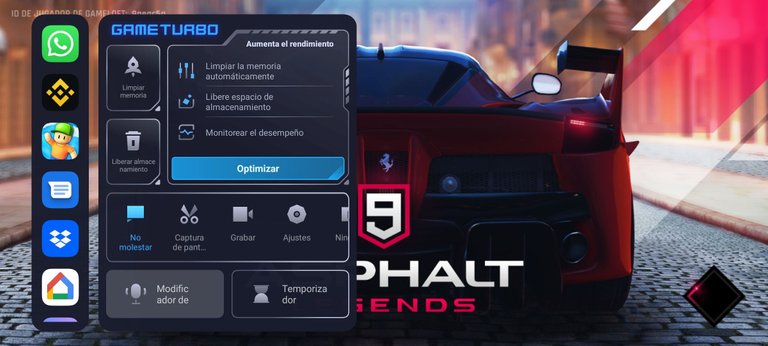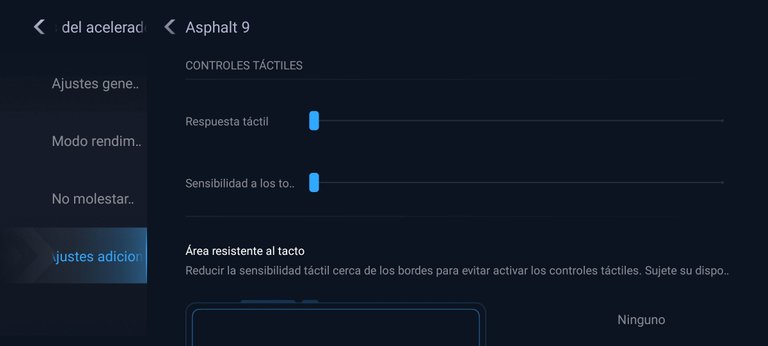 As if that were not enough, the Game Turbo includes other extra functions that are far from essential but end up making the application feel much more complete, we can record our gameplay with a dedicated button and customize the amount of FPS recorded, the resolution or format, etc. We can also as alter our voice on the microphone to chat with friends in the middle of a game or simply reply to a WhatsApp message in an easy-to-discard floating window.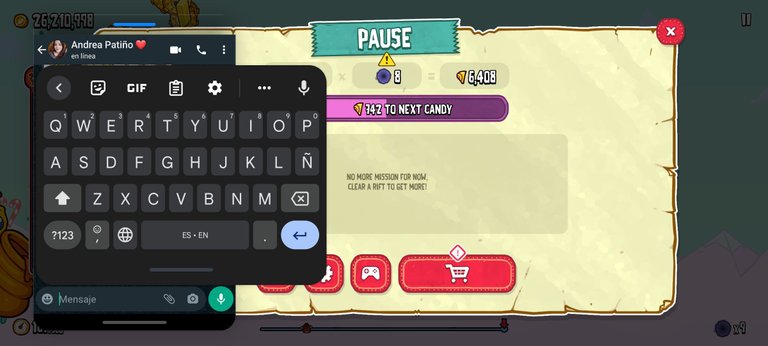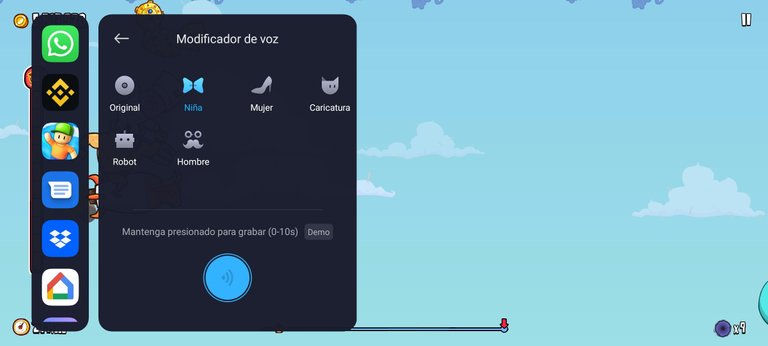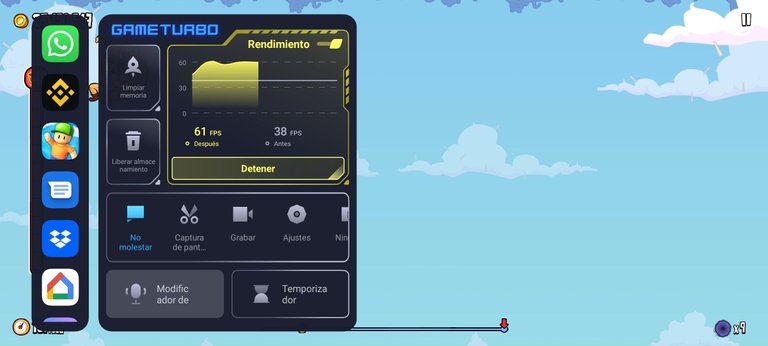 While my overall experience with my new phone (A Xiaomi Mi 11 Lite) could be defined as patchy in more ways than one, I'd be lying if I didn't tell you that Game turbo is an excellent advantage provided by the MIUI customization layer, not only because it manages to unify all my applications in a single well-designed area, but because it contains several elements that allow us to leave behind other third-party applications, it is substantial but it is not intrusive, it allows us to customize all its options to our liking and raises the quality of any gaming session.
As I have stated on several occasions, before acquiring this phone I had a good time as an iOS user, so having this level of freedom is a breath of fresh air and it helps me to connect perfectly with the reason why I decided to acquire an Android in the first place. Todas las capturas de pantalla en este post fueron tomadas directamente desde mi teléfono

Cómo alguien que dedica una buena porción de su tiempo a reseñar todo tipo de videojuegos (Tanto en consolas tradicionales como en dispositivos móviles), una de las funciones que resultó inesperadamente útil en mi teléfono es el Game Turbo (O Game Space) una aplicación exclusiva y preinstalada en la mayoría de los Xiaomi modernos.
Verán, aunque de buenas a primeras el Game Turbo puede sonar como una típica hub para reunir todos nuestros títulos en una vistosa biblioteca, un uso profundo de la misma nos dejara entrever que sus beneficios van mucho más allá de lo estético.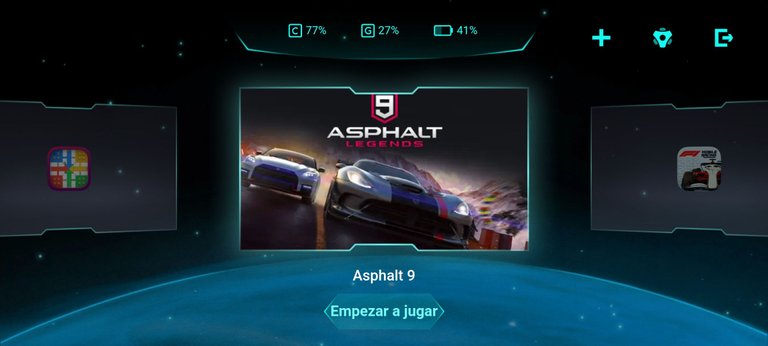 En primer lugar obviamente tenemos la organización, algo que quizá no tenga mucho importancia para la mayoría de los usuarios, pero puede quitarnos un par de dolores de cabeza encima a aquellos que nos solemos obsesionar con el orden de nuestro cajón de aplicaciones, en mi caso, por ejemplo, lucho constamente con mantener todas mis aplicaciones en dos pantallas, una tarea que sería imposible de lograr si no pudiese reunir mi flujo constante de videojuegos en el Game turbo.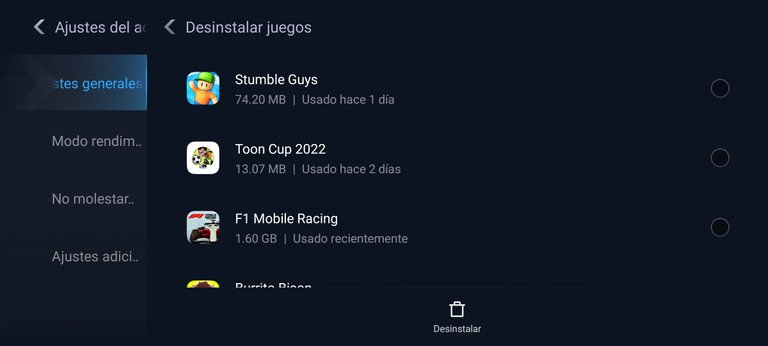 En segundo lugar tenemos las ventajas que otorga en términos de rendimiento, no solo presentándonos la posibilidad de dedicar el poder de procesamiento a correr cualquier videojuego de forma prioritaria por encima de las demás apps, sino tambien a hacer lo mismo con el WIFI. En Game Turbo también podemos simplemente silenciar las notificaciones y avisos de forma automática o simplemente podemos personalizar varios aspectos de cada juego de forma individual, la respuesta táctil y sensibilidad que tendrán, el funcionamiento de los gestos cuando estamos dentro de cada una de sus respectivas aplicaciones, o incluso como lucen gráficamente.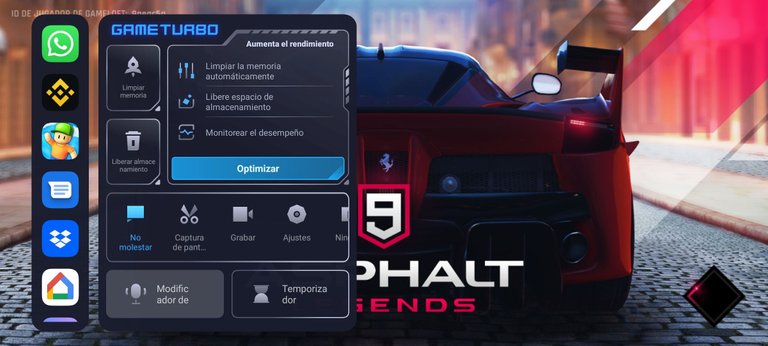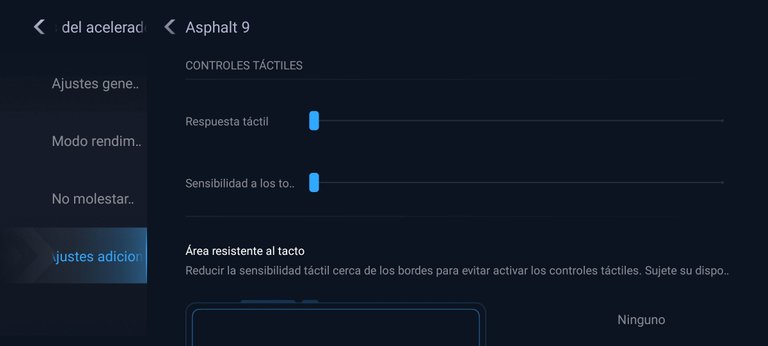 Por si fuera poco, el Game Turbo incluye otras funciones extra que distan de ser escenciales pero terminan haciendo que la aplicación se sienta mucho más compleja, podemos grabar nuestros gameplay con un botón dedicado y personalizar la cantidad de FPS, resolución o formato en el que grabamos, así como alterar nuestra voz en el micrófono para conversar con amigos en medio de una partida o simplemente contestar un mensaje de WhatsApp en una ventana flotante fácil de descartar.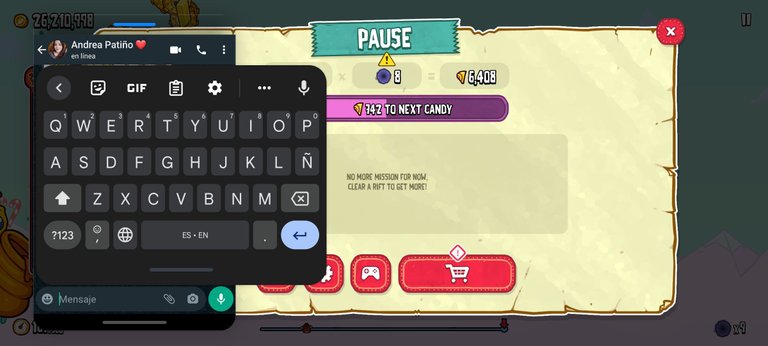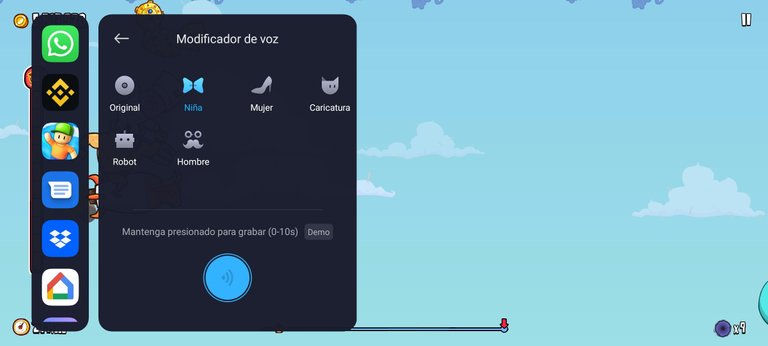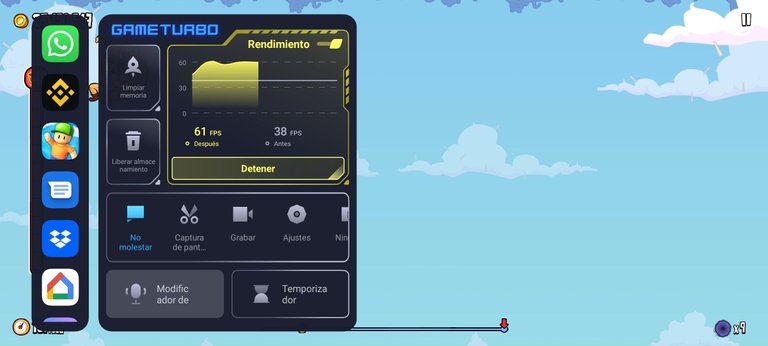 Si bien mi experiencia general con mi nuevo teléfono (Un Xiaomi Mi 11 Lite) podría definirse como irregular en más de un aspecto, les mentiría si no les digo que el Game turbo es una ventaja excelente que brinda la capa de personalización MIUI, no solo porque logra unificar todas mis aplicaciones en un solo área bien diseñado, sino porque contiene varios elementos que nos permiten prescindir de otras aplicaciones de terceros, es sustancioso pero no llega a ser intrusivo, nos permite personalizar todas sus opciones a nuestro gusto y eleva la calidad de cualquier partida en cualquier videojuego.
Cómo he expuesto en varias ocasiones, antes de adquirir este teléfono tenia un buen tiempo siendo usuario iOS, así que contar con este nivel de libertad es un soplo de aire fresco y me sirve para conectar perfectamente con la razón por la cual decidí adquirir un dispositivo Android en primer lugar.

Twitter/Instagram/Letterbox: Alxxssss