A month using Roku.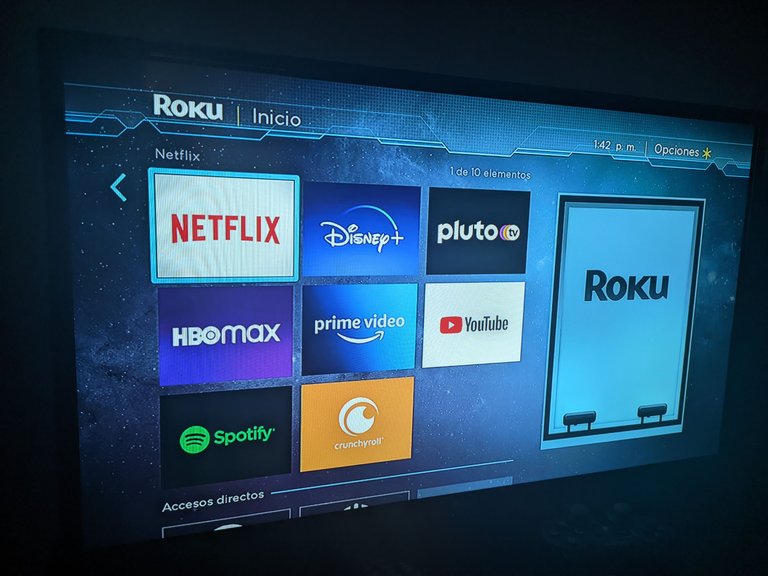 All the pictures in this post were taken directly by me

Although I have made several posts about it in this community about my experience with the Roku, I must admit that most of these are a direct consequence of some fairly early experimentation with this device. I consider it very useful, really, and although I find that it has a series of disadvantages compared to other devices such as Google Chromecast, I have learned to love its many virtues.
However, today I would like to review the Roku again, considering that I have used it more extensively and these accumulated hours have brought up benefits and problems in almost equal amounts.
I want you to note that my Roku is the LE edition, marketed as a Walmart exclusive version. And it should be noted that even so it can be obtained relatively easily in Venezuela, its retail price is about $20 but with the whole import thing it could end up costing about $32, I mention this because the hardware of the Roku LE is much simpler and this is something that in the long term could affect the experience. Like the basic version of the Roku Express, it has only 512MB of RAM and an ARM Cortex a53 CPU.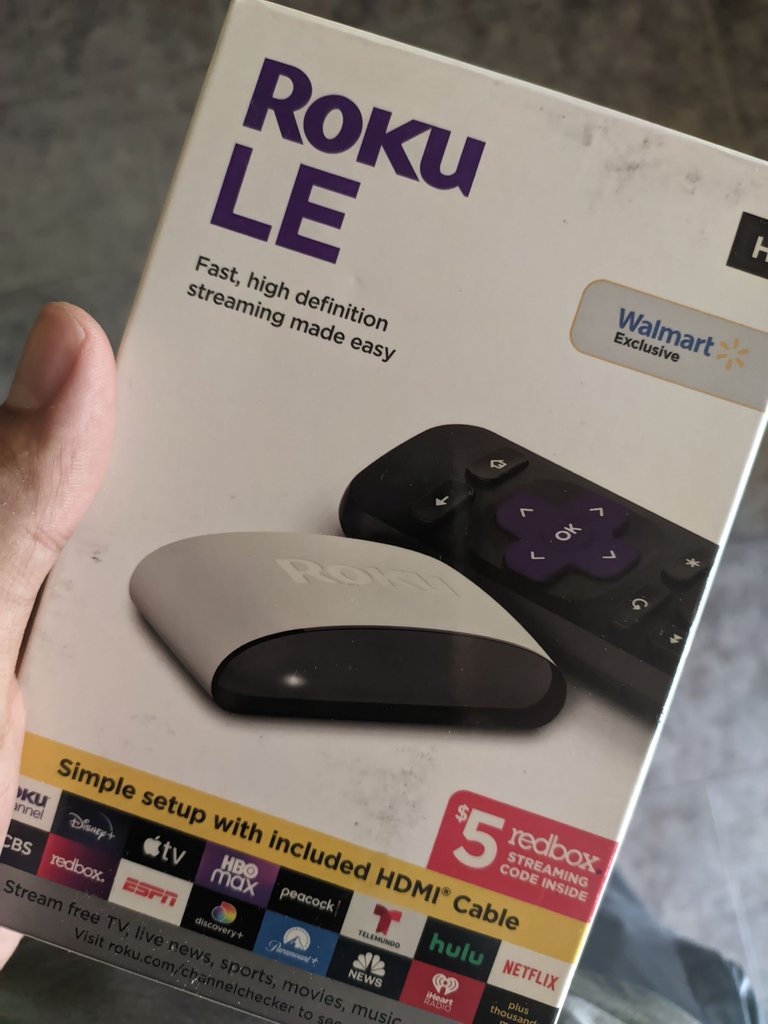 I have already established the basic notions of its operation in previous posts: It is a device to cast content with its own operating system that allows us to download various "channels", these channels can offer movies, television series, news, music or even video games, either for free or through a specific subscription (as in the case of Netflix, for example).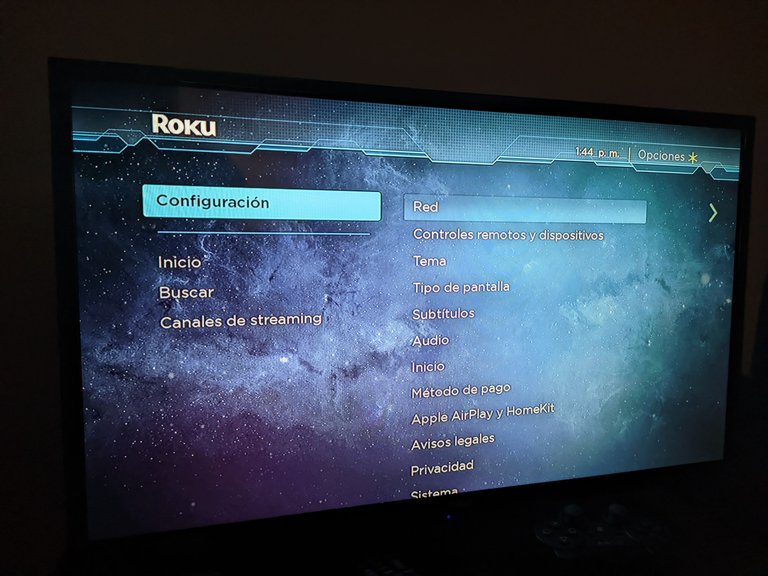 The first drawback you'll notice when using a Roku LE extensively is how obvious it is that while its bare hardware is more than enough for simple tasks, sometimes the performance of certain apps drifts...depending almost entirely on of the ability of their developers to optimize them for such humble orestaxions. Two very bitter cases that I have had in this regard have been with HBO Max and CrunchyRoll, applications that in terms of interface and general aesthetics look very good, but work extremely slowly compared to other options such as Netflix or Disney Plus.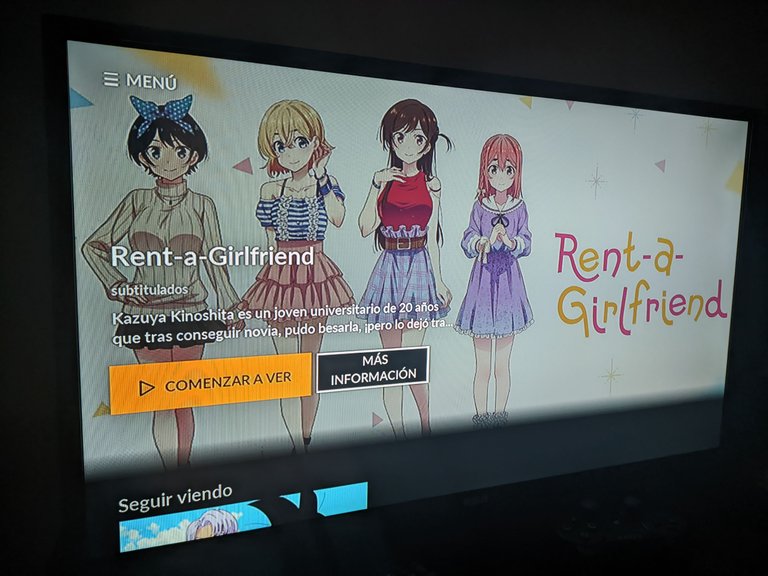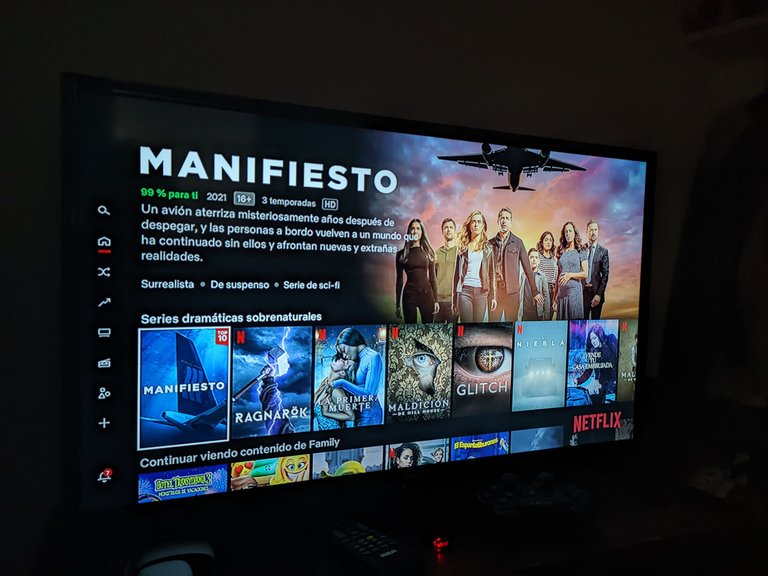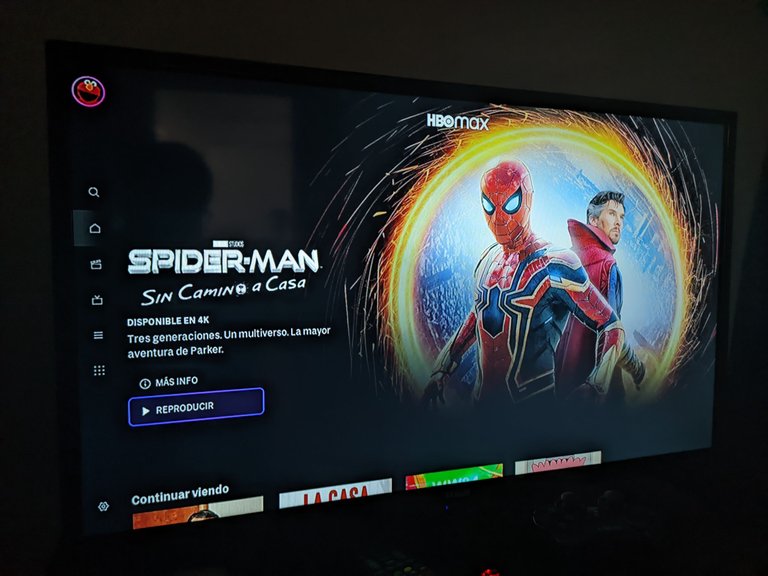 To be fair, most performance issues arise when trying to log into our accounts for the first time, so it's not something that totally ruins our experience in the long run.
The Roku is a fairly focused device so depending on the use we want to give it, it may or may not be ideal for us, I am very much in love with its operating system and although the customization options are few, they are quite appreciated: We can add custom wallpapers, screen savers and simply adjust the order of the applications that we have downloaded.
I am still satisfied with my purchase and I consider the long support for updates (both of the OS and of the individual applications) to be two points in favor over those SmarTV that refuse to use a modern version of Android, Google tv or WebOS.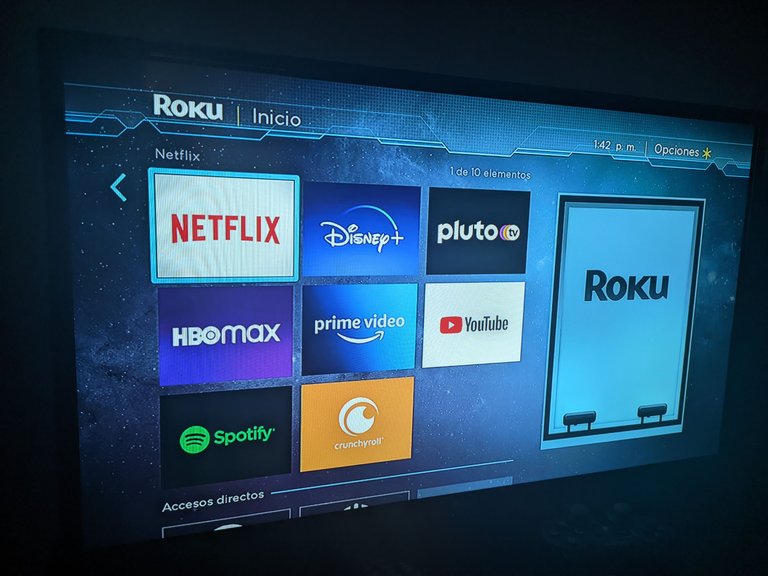 Todas las capturas de pantalla en este post fueron tomadas directamente por mi

A pesar de que he hecho varios post al respecto en esta comunidad sobre mi experiencia con el Roku, debo admitir que la mayoría de estos son una consecuencia directa de una experimentación bastante temprana con este dispositivo. Lo considero muy útil, la verdad, y aunque encuentro que cuenta con unas series de desventajas frente a otros dispositivos como el Google Chromecast, he aprendido a tenerle cariño a sus abundantes virtudes.
No obstante, hoy me gustaría reseñar de nuevo el Roku, considerando que lo he utilizado de forma más extensiva y estás horas acumuladas han hecho resurgir beneficios y problemas en cantidades casi iguales.
Quiero que tomen en consideración que mi Roku es la edición LE, promocionada como una versión exclusiva de Wallmart. Y cabe destacar que aún así se puede conseguir de forma relativamente sencilla en Venezuela , su precio en retail es de unos 20$ pero con todo el asunto de la importación podría terminar costando unos 32$, menciono esto porque el hardware de el Roku LE es mucho más simple y esto es algo que a largo plazo si podría afectar la experiencia. Al igual que la versión básica del Roku Express cuenta con solo 512MB de RAM y con una CPU ARM Cortex a53.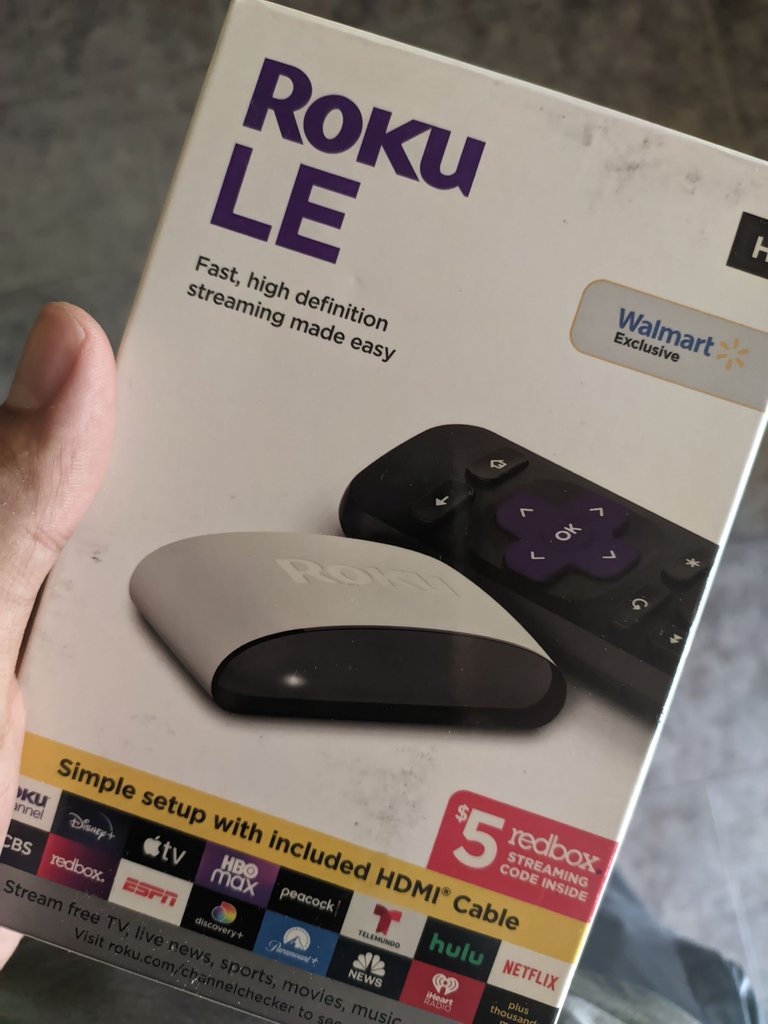 Ya he establecido las nociones básicas de su funcionamiento en post previos: Es un dispositivo para castear contenido con un sistema operativo propio que nos permite descargar diversos "canales", estos canales pueden ofrecer peliculas, series de television, noticias, música o incluso vídeojuegos, ya sea de forma gratuita o por medio de una suscripción específica (Como sucede en el caso de Netflix, por ejemplo).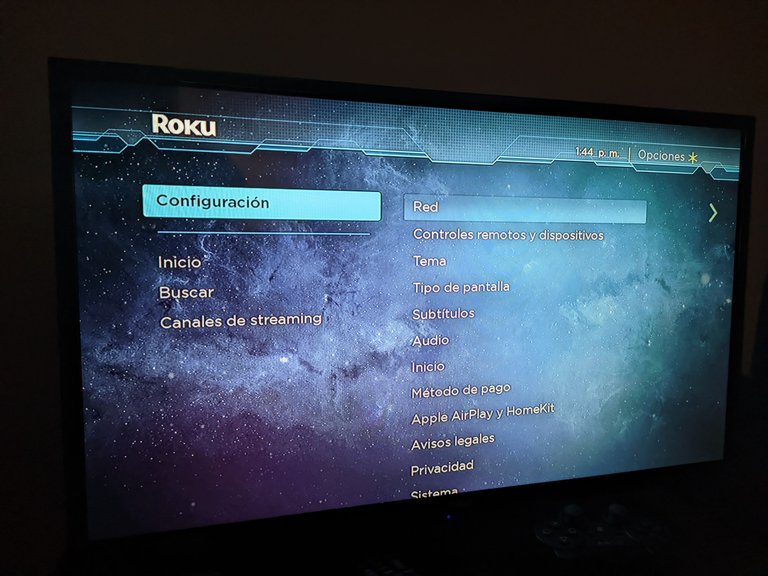 La primera desventaja que se notará al usar un Roku LE de forma extensiva, es lo evidente que resulta que aunque su simple hardware es más que suficiente para tareas simples, a veces el rendimiento de ciertas aplicaciones queda a la deriva... Dependiendo casi enteramente de la capacidad que tengan sus desarrolladores de optimizarlas para tan humildes prestaciones. Dos casos muy amargos que he tenido al respecto han sido con HBO Max y CrunchyRoll,
aplicaciones que en términos de interface y estética general se ven muy bien, pero funcionan de forma extremadamente lenta frente a otras opciones como Netflix o Disney Plus.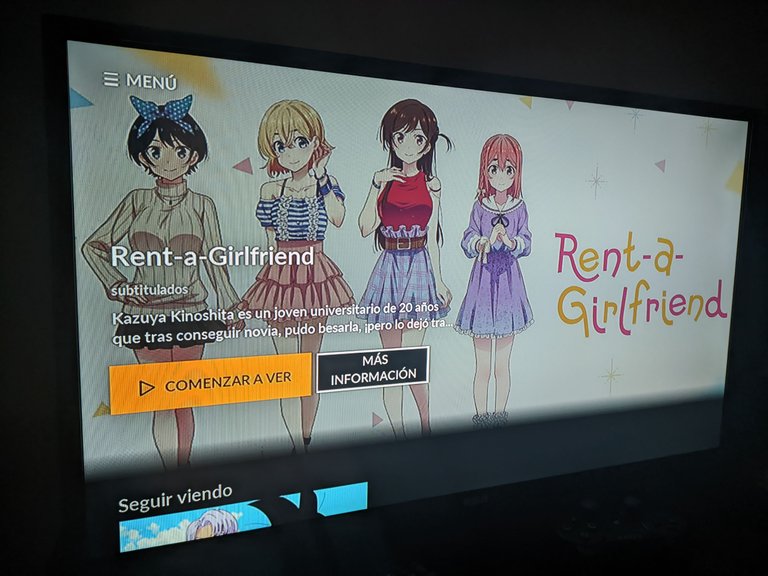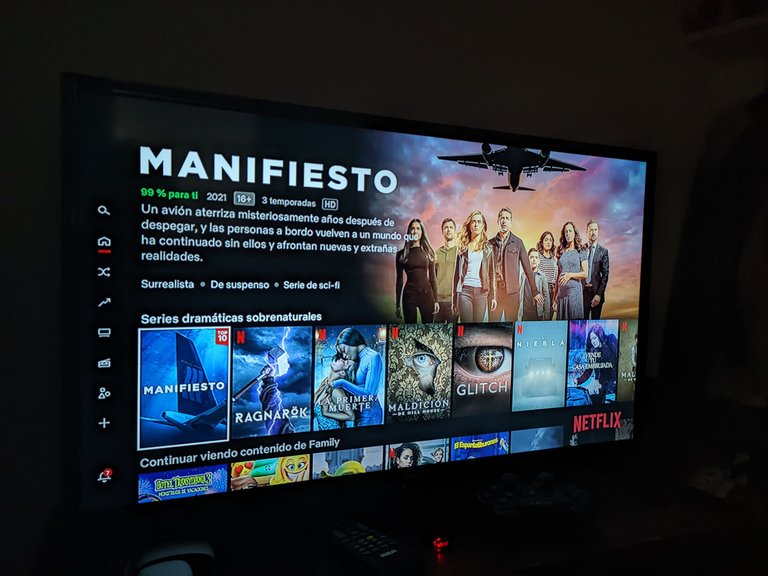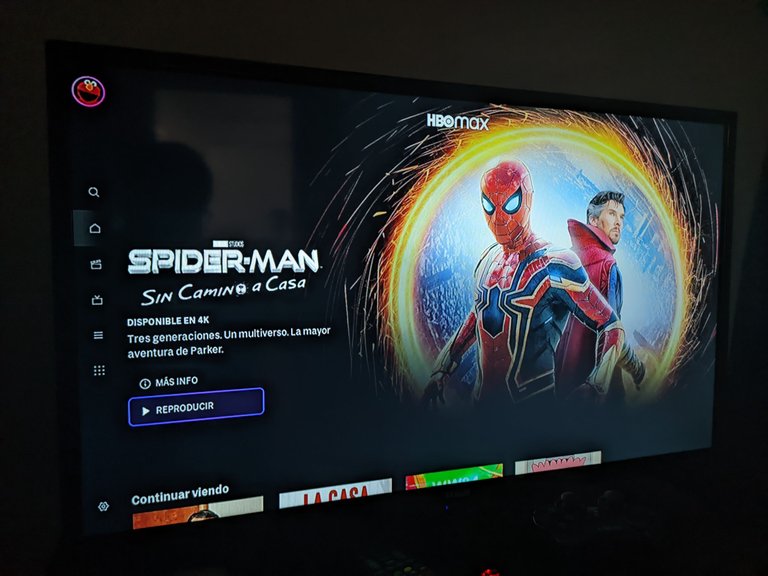 Siendo justos, la mayoría de los problemas de rendimiento surgen al intentar logear nuestras cuentas por primera vez, así que tampoco es algo que arruine totalmente nuestra experiencia a largo plazo.
El Roku es un aparato bastante enfocado así que dependiendo del uso que queramos darle puede ser ideal para nosotros o no, me encuentro muy enamorado de su sistema operativo y aunque las opciones de personalización son escasas se agradecen bastante: Podemos añadir fondos de pantalla personalizados, protectores de pantalla y simplemente ajustar el orden de las aplicaciones que tenemos descargadas.
Sigo satisfecho con mi compra y considero que el soporte prolongado para actualizaciones (Tanto del OS como de las aplicaciones individuales) son dos puntos a favor por encima de aquellos SmarTV que se rehúsan a utilizar una versión moderna de Android, Google tv o WebOS.

Twitter/Instagram/Letterbox: Alxxssss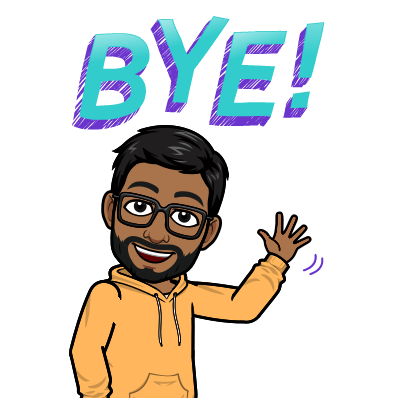 ---
---