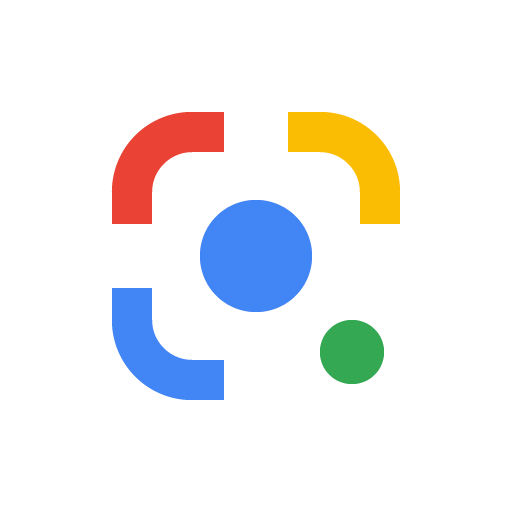 Source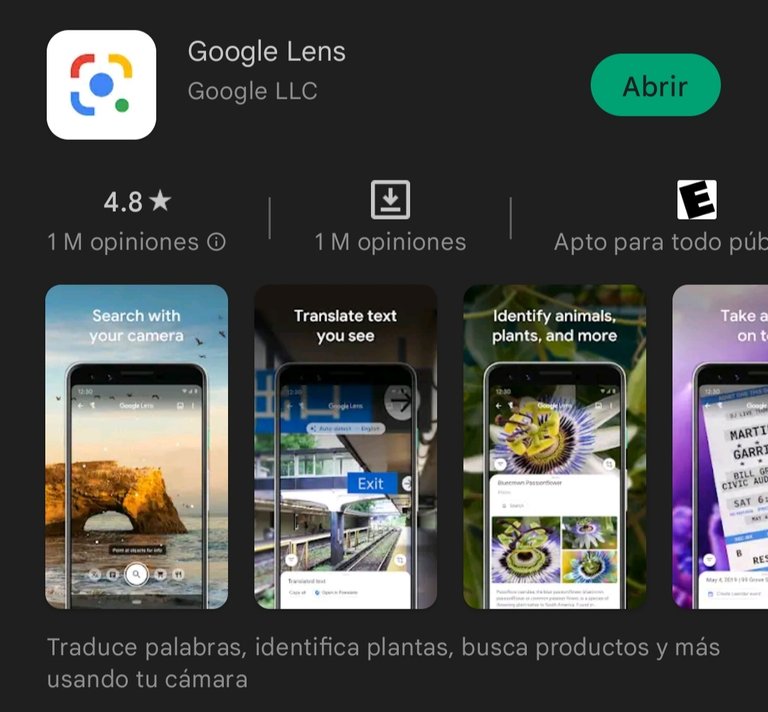 All the screenshots in this post were taken directly from my phone using the Google Lens app

Google Lens is one of those tools that in my opinion tend to receive less attention than they deserve, despite its level of complexity (as well as its usefulness), most users of both Android and iOS are simply not used to use it regularly.
It is understandable, a few years ago it was perceived as a kind of pilot project, an idea with a lot of potential but with few applications in real life, something that has changed in the last couple of years.
For those who don't know about it, Google Lens could be defined as an application that allows us to explore the world around us. How? Using a mixture of artificial intelligence that, through images, helps us to track basically anything we show it.
In other words: Google Lens is a kind of search-bar that works in reverse, showing us information not only about the images that we show from our camera, but about anything we get on the internet. In other words; It is a visual search tool.
Considering all this, today I would like to show you several examples of the real possibilities that this great application has, something that I feel could serve to better understand why I consider it to be so important.
1.Recognize text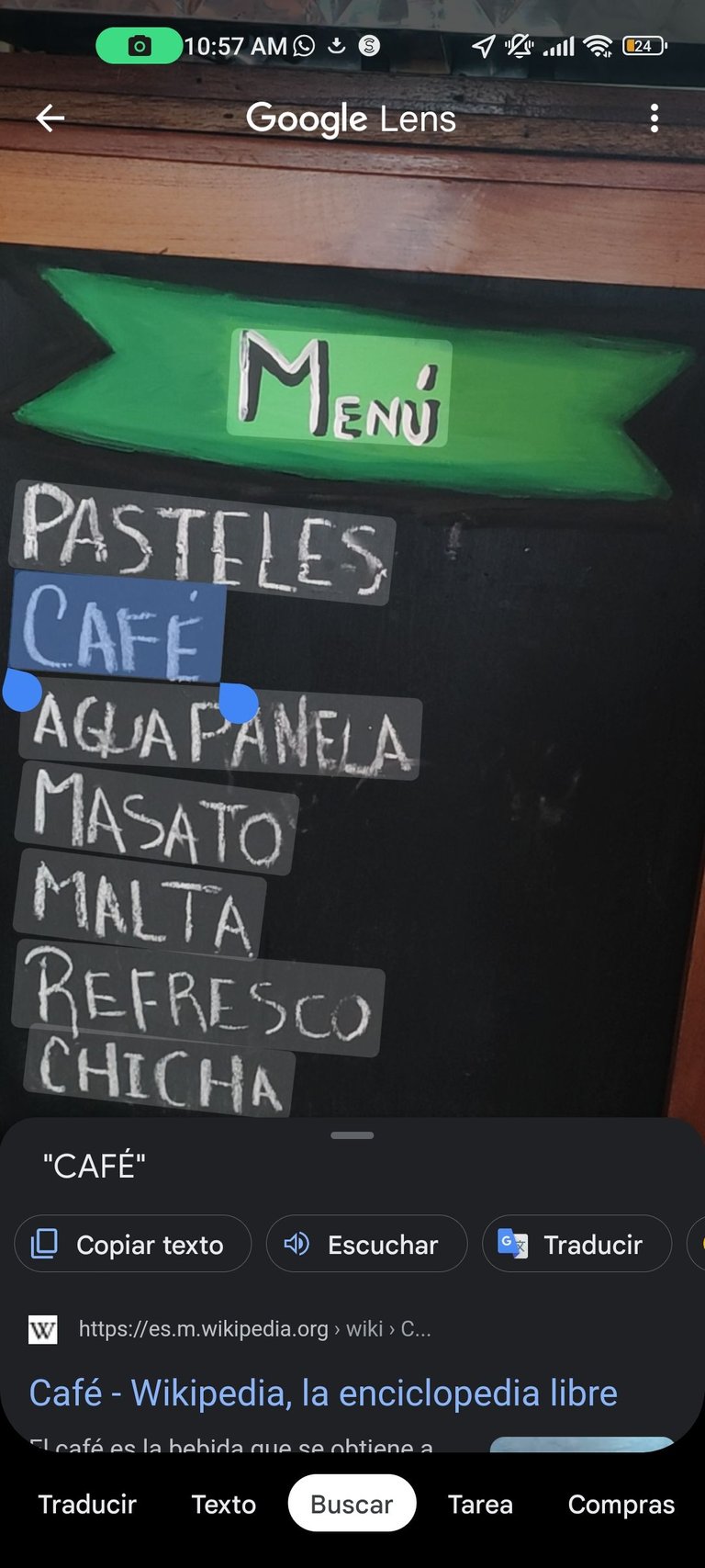 As you can see in the example above, one of the greatest virtues that Google Lens has is the possibility of using it to recognize any text, this at the same time allows us to make translations with extreme ease, or simply copy a piece of information that we want to transcribe on our cell phones.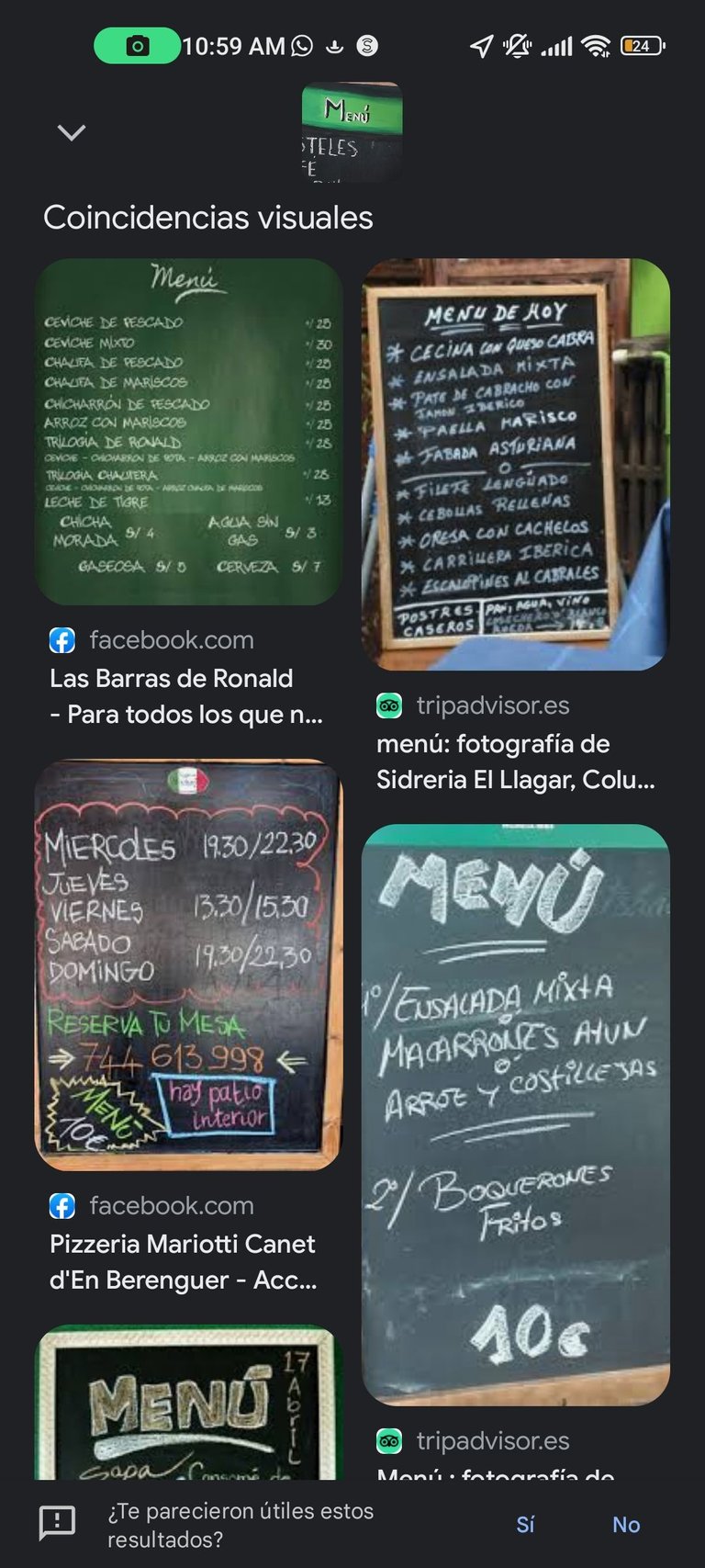 The same image helps us to find visual matches, either using its entirety or a specific portion.
2.Recognize objects: Food, clothes, tools, etc.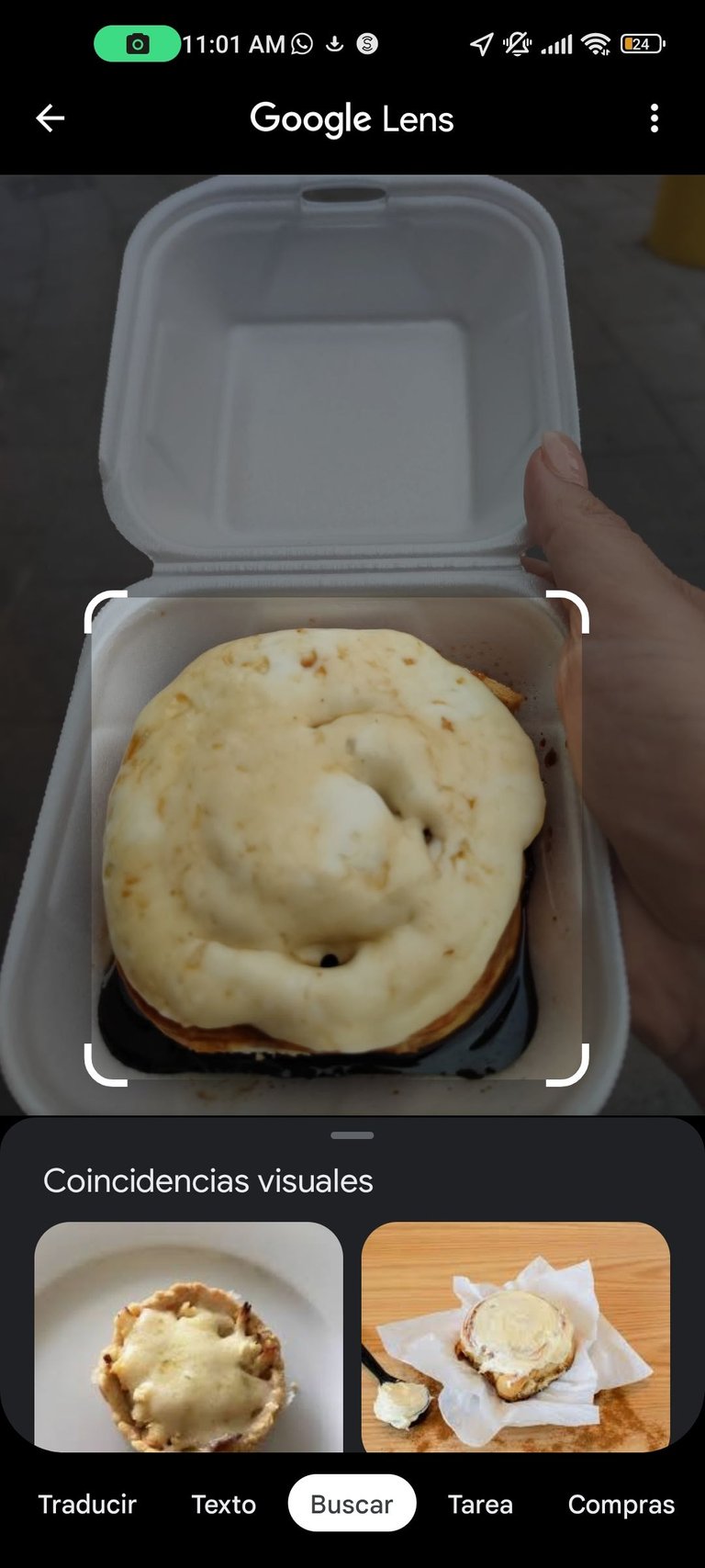 In this other example you can see how I used an image of a dessert to recognize what dish it was, this is particularly useful not only if we want to identify the food itself, but also the ingredients needed to prepare it, what its origin is, or what price has in our favorite restaurant.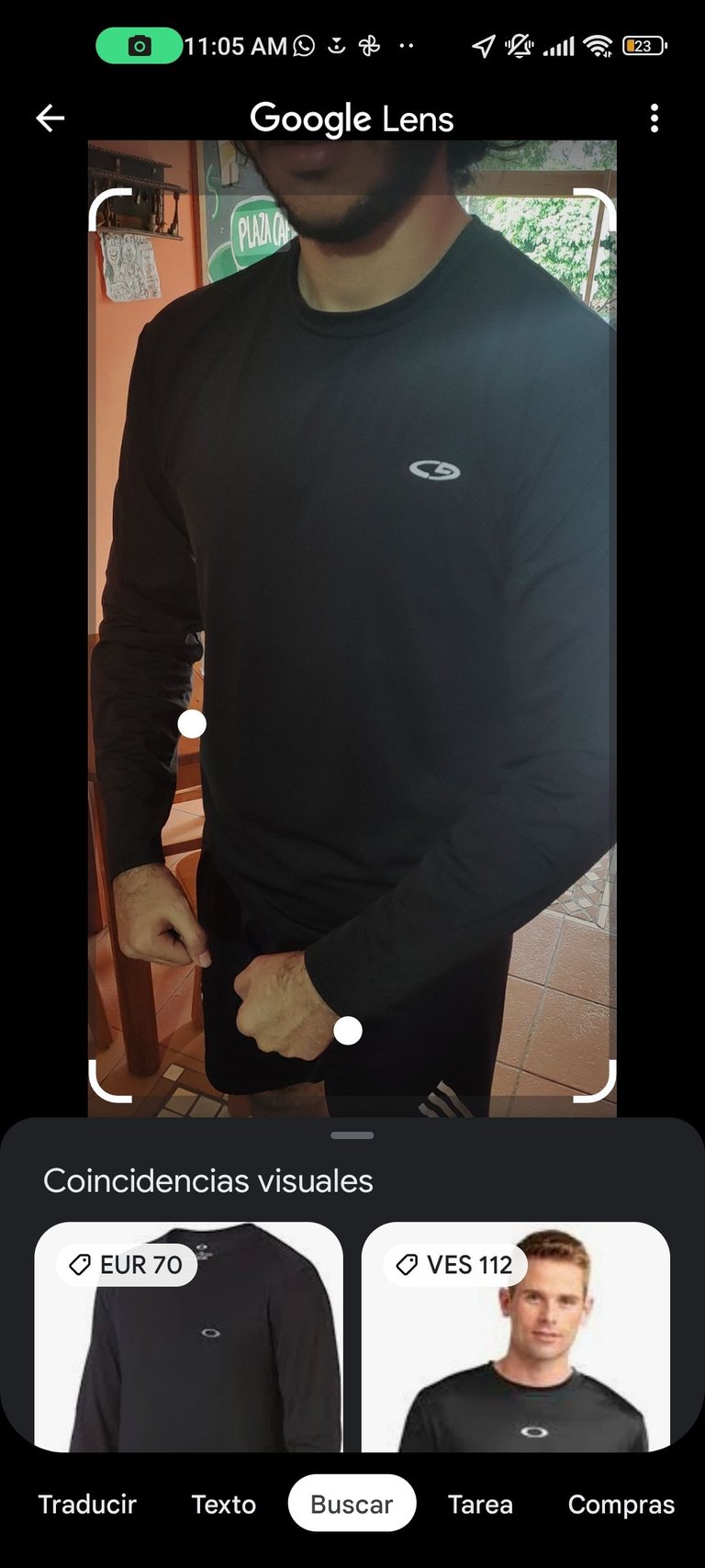 In the case of clothing, we can find similar garments, the stores where it is available and with which brand or collection it is associated.
3.Solve mathematical problems.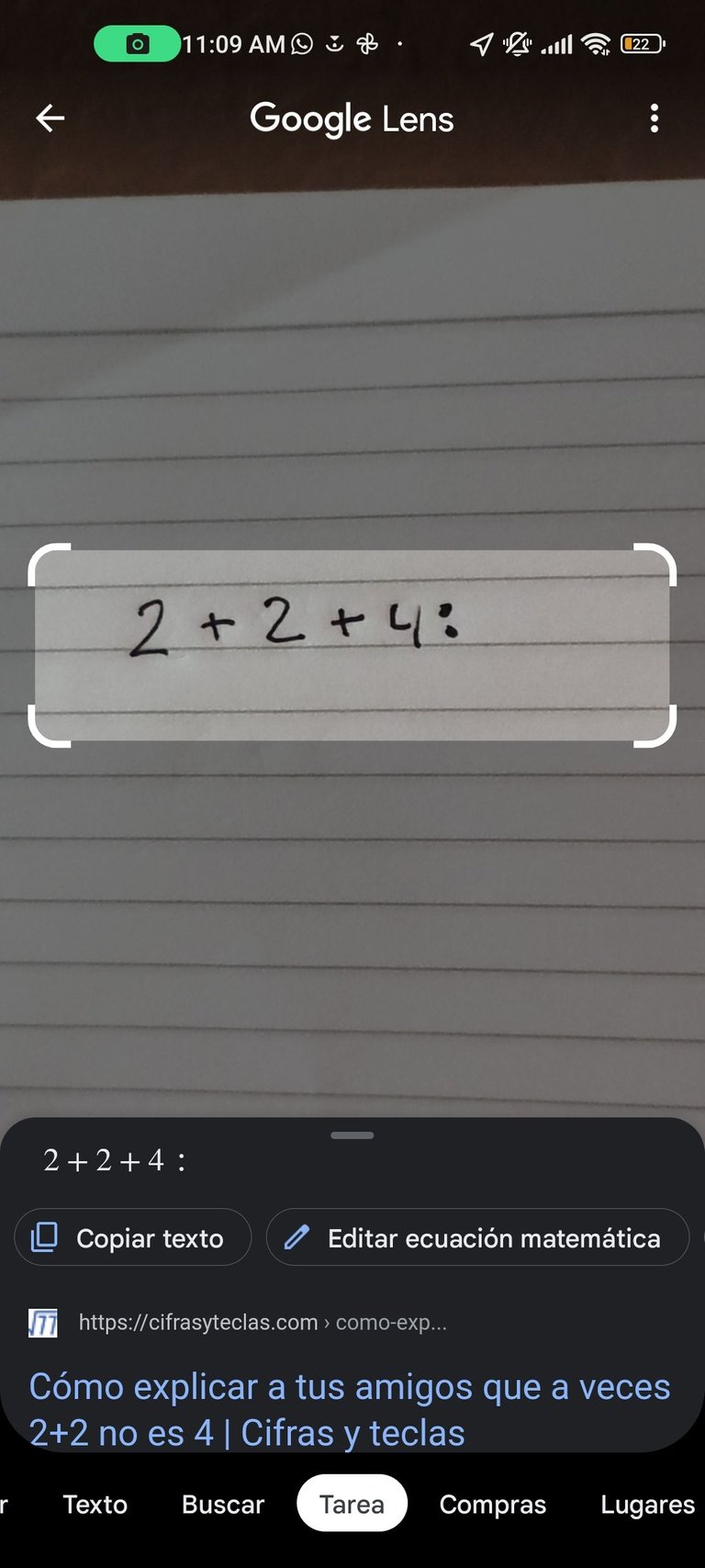 Although I admit that I am not a person who gets along with numbers, in fact, I have stayed away from them for a good portion of my life, Google Lens will also be able to bail us out on more than one occasion, having the ability to solve any type of mathematical operation, however complex it may be.
Not only does it identify the exercise, but it shows us various sites where they show the process to solve it, as well as the theories linked to it.
4.Identify famous people.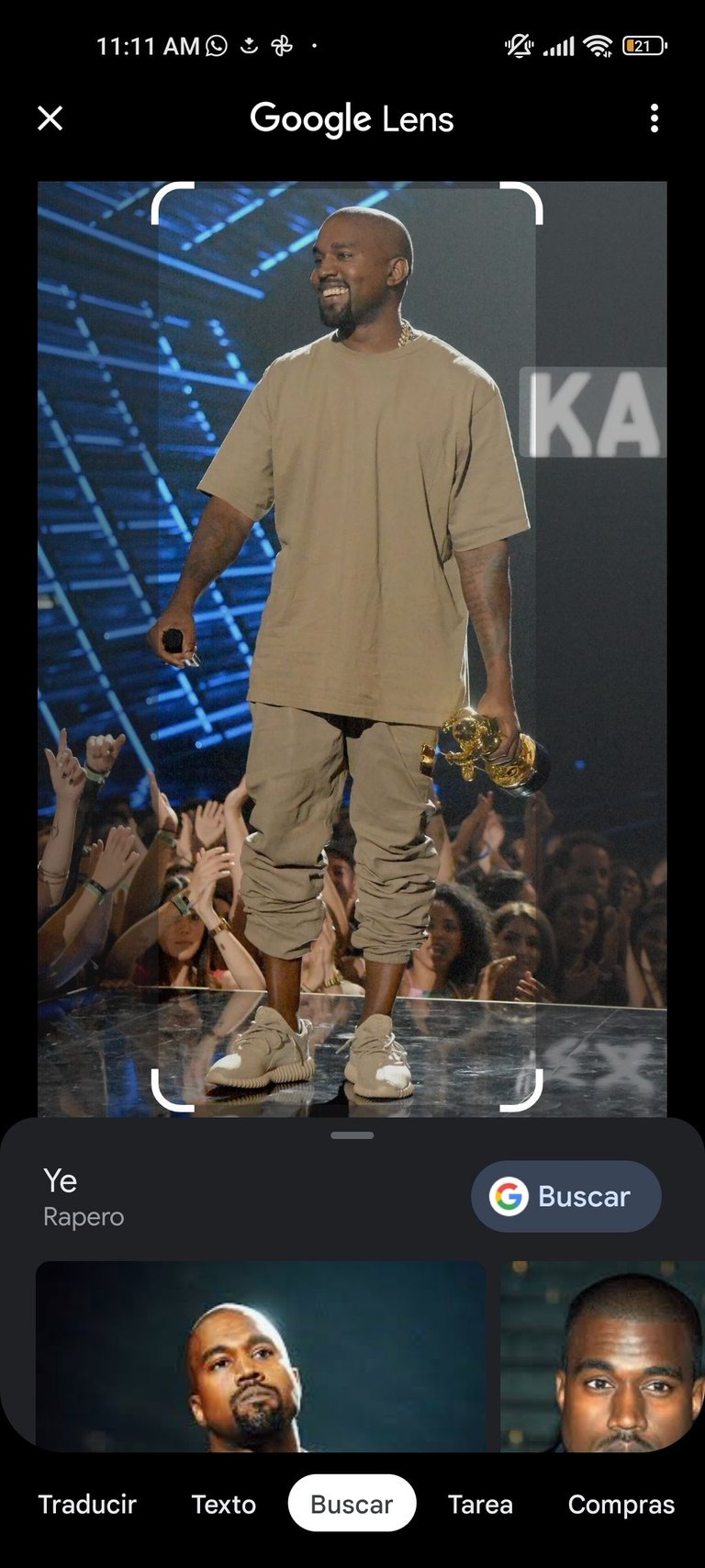 In practical terms, this possibility may not be very useful, but we can use any image to recognize who is in it (at least if it is a recognized person).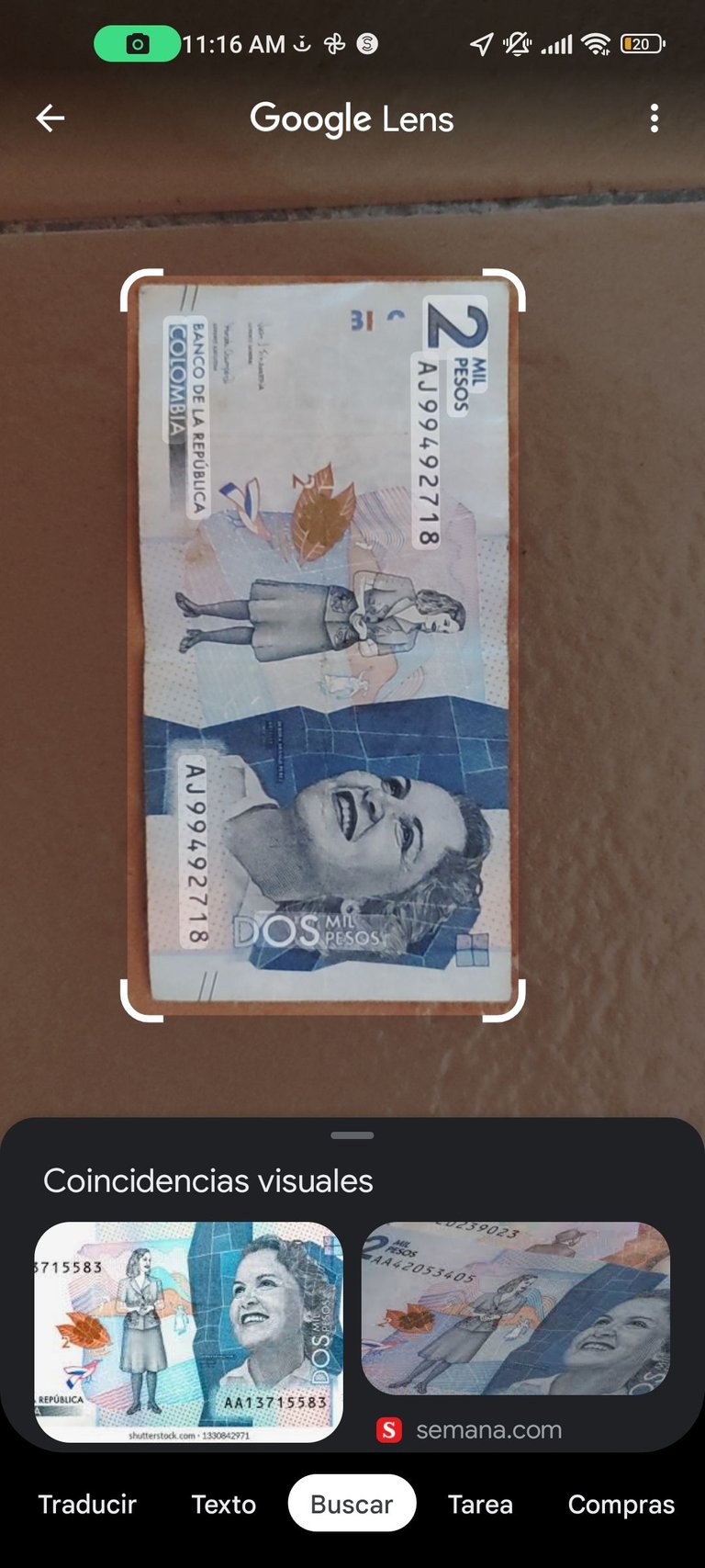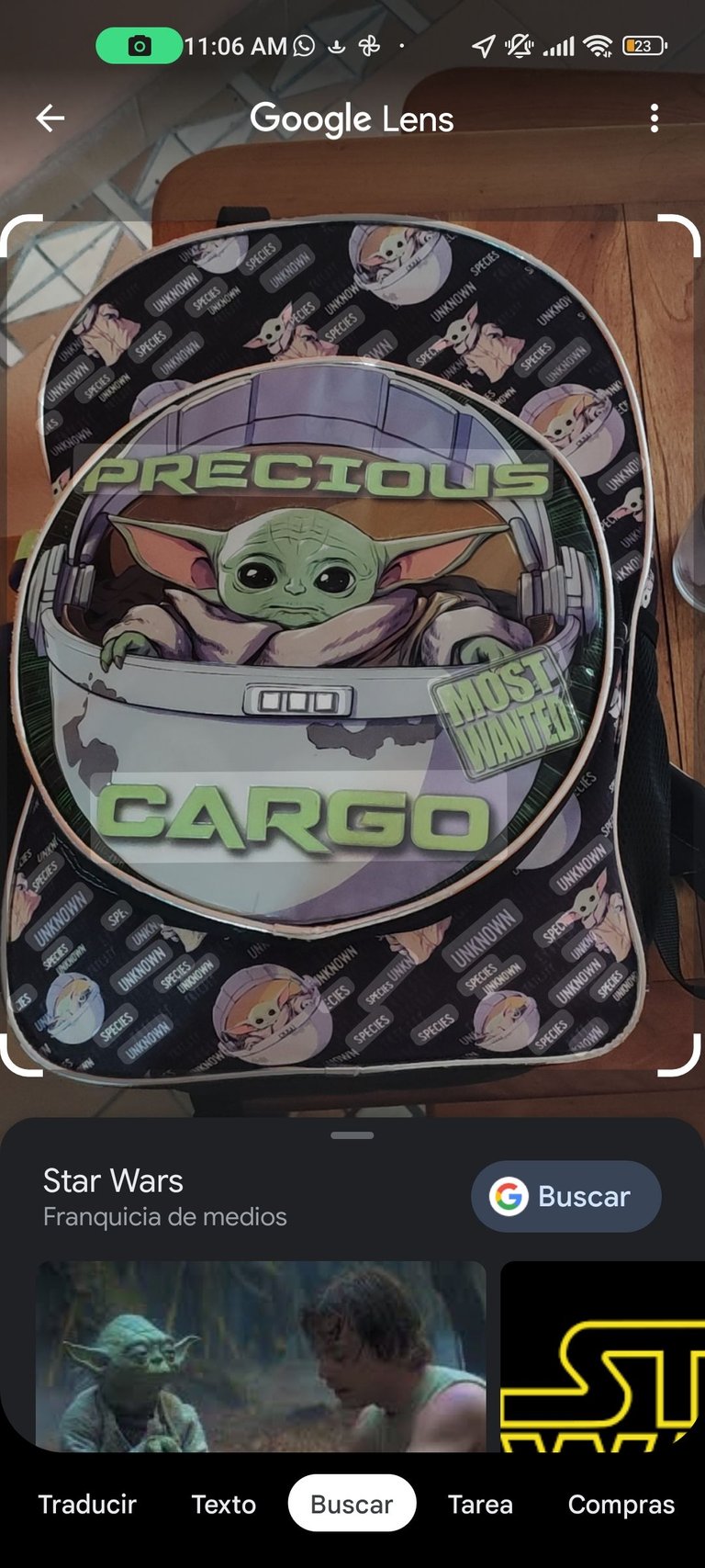 All in all, while many of its features may not feel like life or death, considering how closely connected Google Lens is to Google's artificial intelligence and algorithms, it's not only fascinating to find the many ways this app can be used, but we are constantly nurturing it to operate more efficiently over time.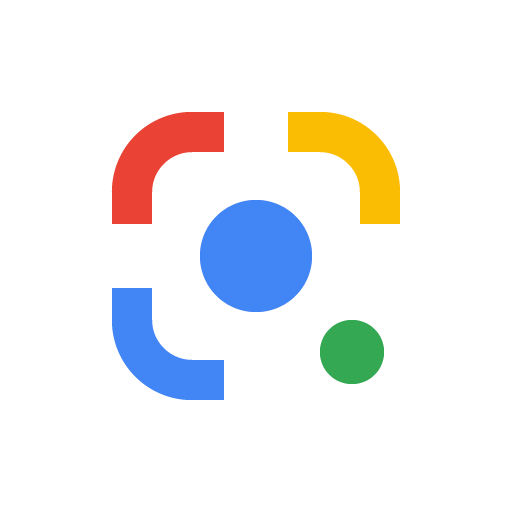 Source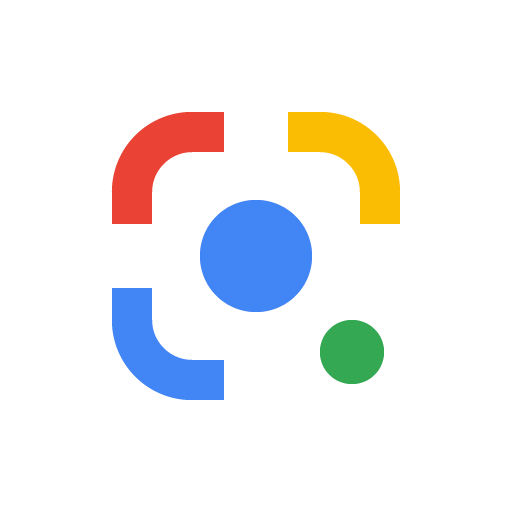 Source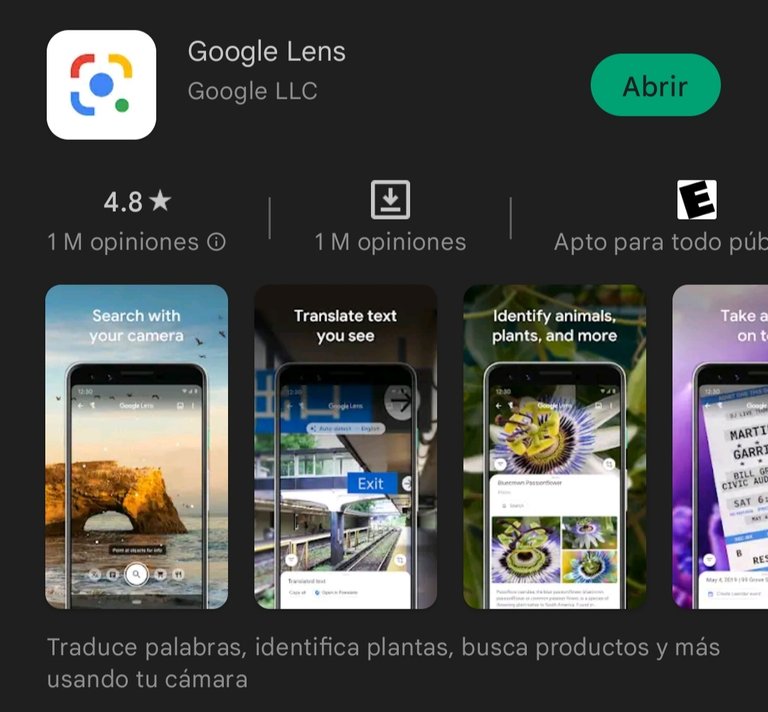 Todas las capturas de pantalla en este post fueron tomadas directamente desde mi teléfono usando la app de Google Lens

Google Lens es una de esas herramientas que a mí parecer suelen recibir menos atención de la que merecen, a pesar de su nivel de complejidad (Así cómo su utilidad), la mayoría de los usuarios tanto de Android como de iOS simplemente no estamos acostumbrados a utilizarla con regularidad.
Es entendible, hace algunos años se percibía como una especie de proyecto piloto, una idea con bastante potencial pero con escasas aplicaciones en la vida real, algo que ha cambiado este último par de años.
Para aquellos que la desconozcan Google Lens podría definirse como una aplicación que nos permite explorar el mundo que nos rodea, ¿Cómo? Utilizando una mezcla de inteligencia artificial que, por medio de imágenes nos ayuda a rastrear básicamente cualquier cosa que le mostremos.
En otras palabras: Google Lens es una especie de search-bar que funciona a la inversa, demostrándonos información no solo sobre las imágenes que le mostramos desde nuestra cámara, sino con respecto a cualquier cosa que consigamos en internet. En otras palabras; Es una herramienta de busqueda visual.
Considerando todo esto, hoy me gustaría demostrarles diversos ejemplos de cuales son las verdaderas posibilidades con las que cuenta esta gran aplicación, algo que siento que podría servir para entender mejor por qué considero que es tan importante.
1.Reconocer texto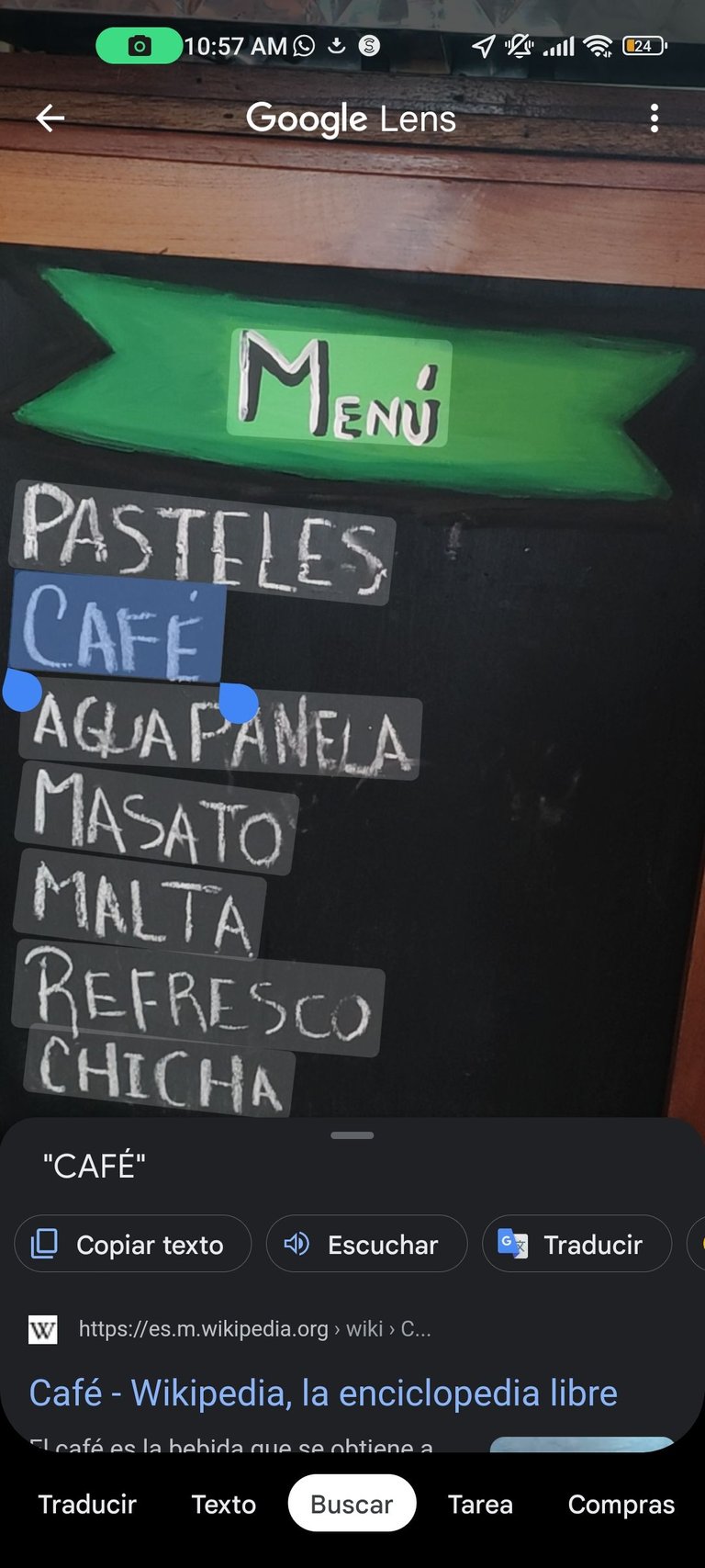 Cómo pueden observar en el ejemplo de arriba, una de las virtudes más grandes que tiene Google Lens, es la posibilidad de usarla para reconocer cualquier texto, esto al mismo tiempo nos permite hacer traducciones con extrema facilidad, o simplemente copiar una pieza de información que querramos transcribir en nuestros celulares.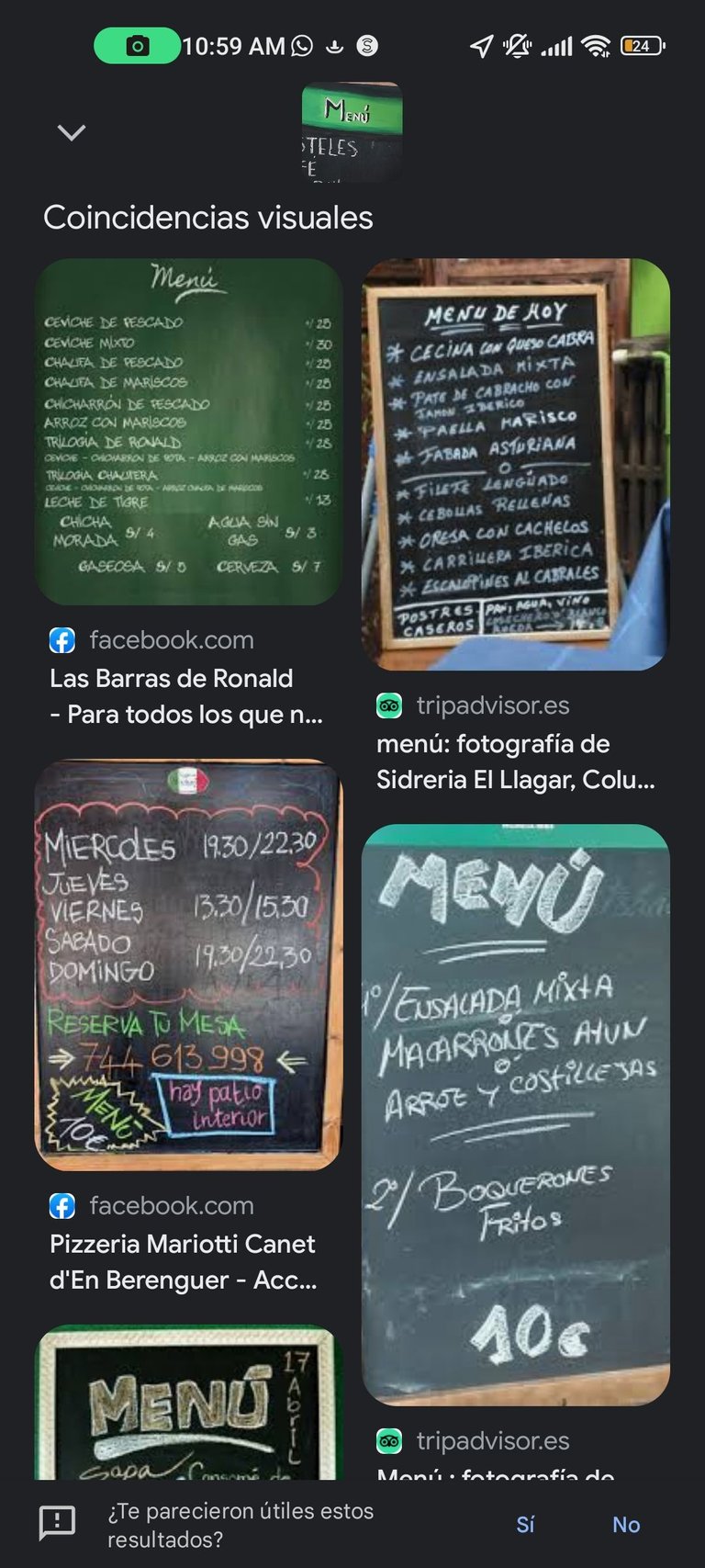 La misma imagen nos sirve para encontrar coincidencias visuales, ya sea utilizando su totalidad o una porción específica.
2.Reconocer objetos: Alimentos, ropa, herramientas, etc.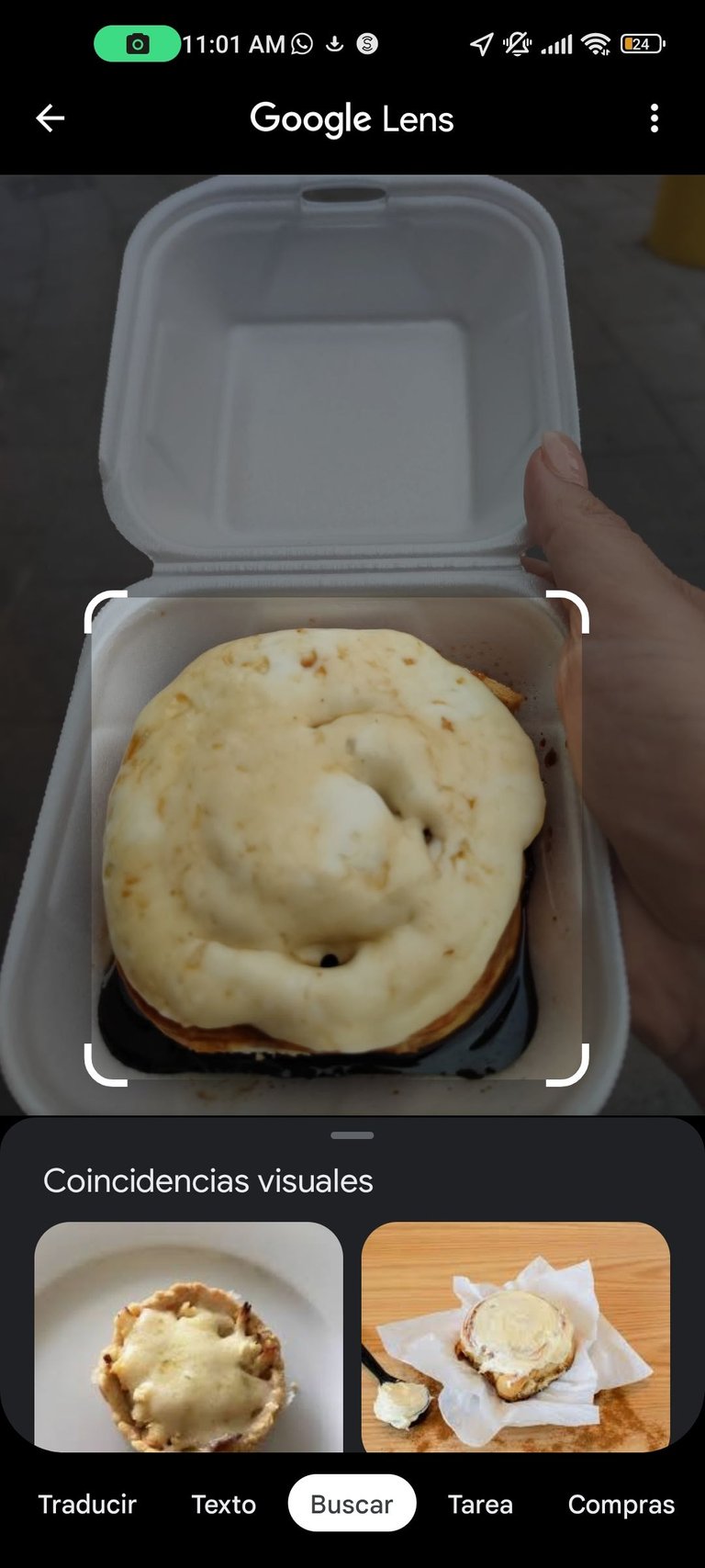 En este otro ejemplo pueden observar como utilicé una imagen de un postre para reconocer de que plato se trataba, esto es particularmente util no solo si queremos identificar la comida en si, sino también los ingredientes necesarios para prepararlo, cuál es su origen, o que precio tiene en nuestro restaurante favorito.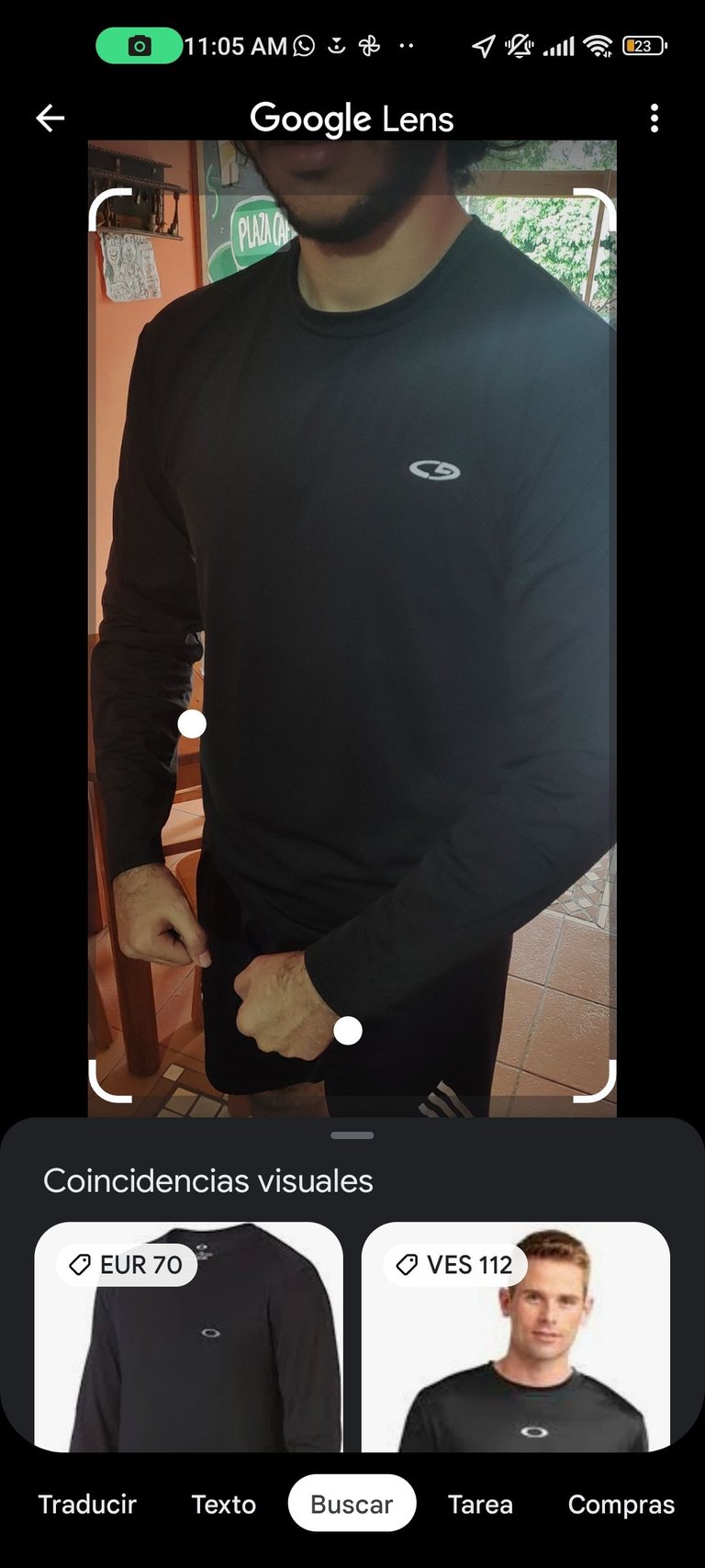 En el caso de la ropa podremos encontrar prendas similares, los almacenes en dónde se encuentra disponible y con que marca o colección se encuentra asociada.
3.Resolver problemas matemáticos.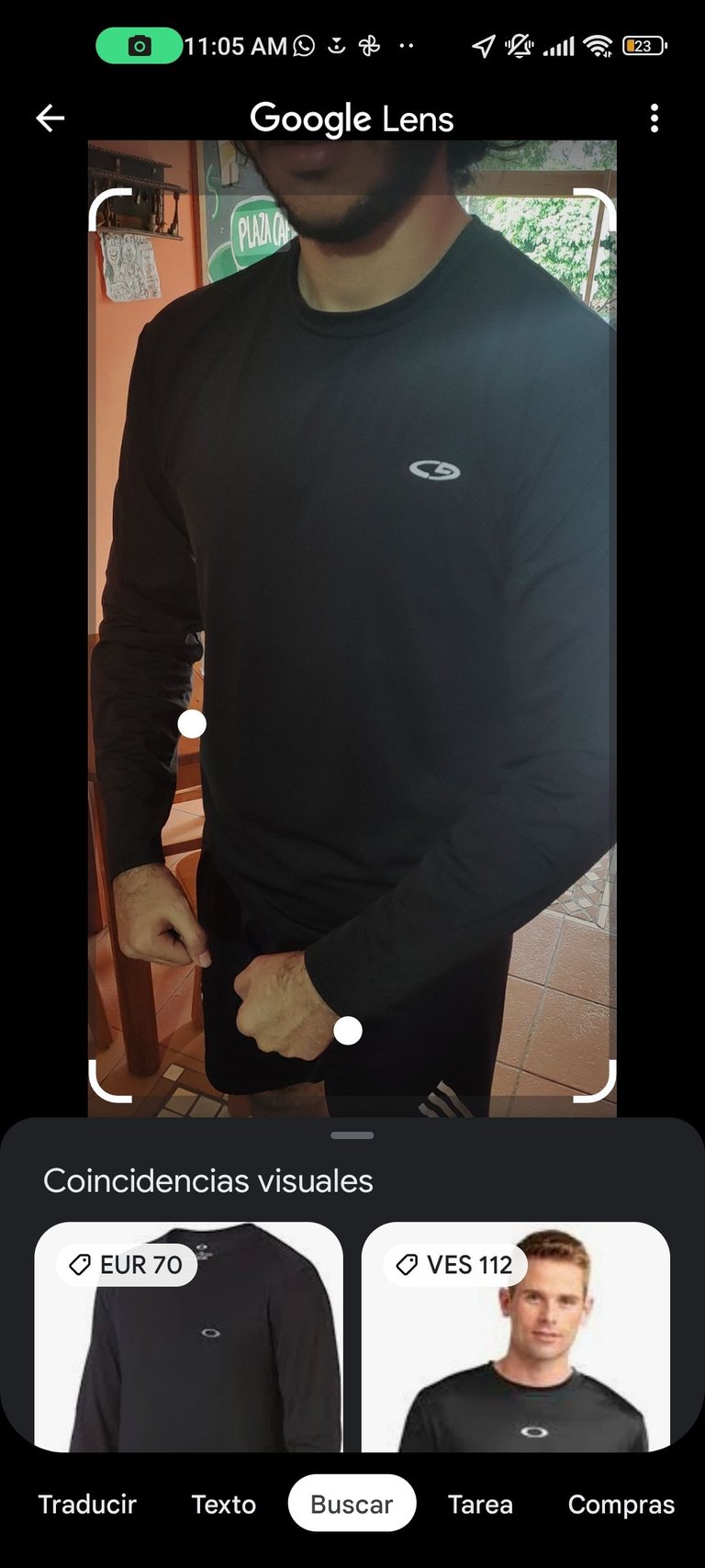 Aunque admito que no soy una persona que se lleve bien con los números, de hecho, me he mantenido alejado de ellos una buena porción de mi vida, Google Lens también nos podrá sacar de apuros en más de una ocasión, teniendo la capacidad de resolver cualquier tipo de operación matemática por compleja que sea.
No solo identifica el ejercicio, sino que nos muestro diversos sitios en dónde muestran el proceso para solucionarlo, así como las teorías vinculadas a él.
4.Identificar personas famosas.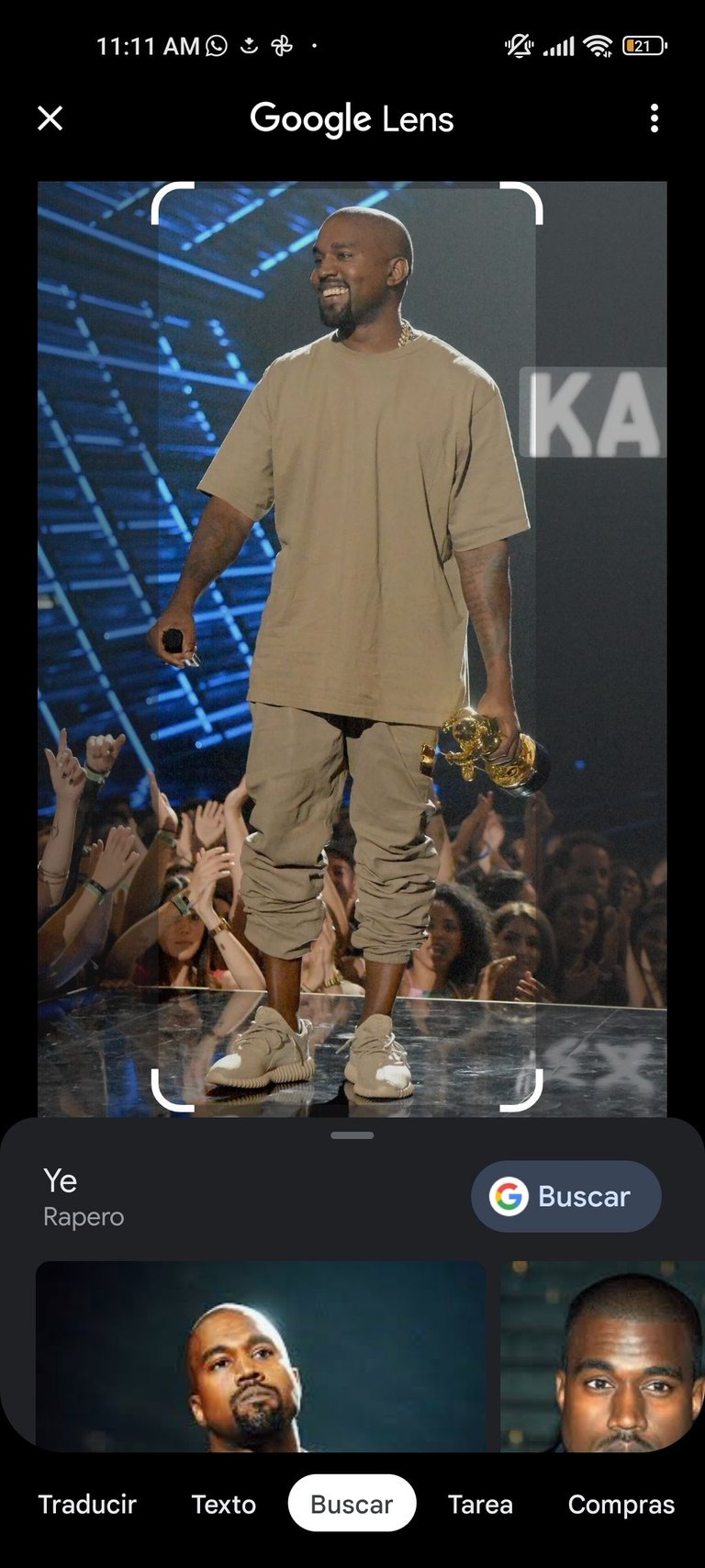 En términos prácticos quizá esta posibilidad no tenga mucha utilidad, pero podemos usar cualquier imagen para reconocer quién se encuentra en ella (Al menos si se trata de una persona reconocida).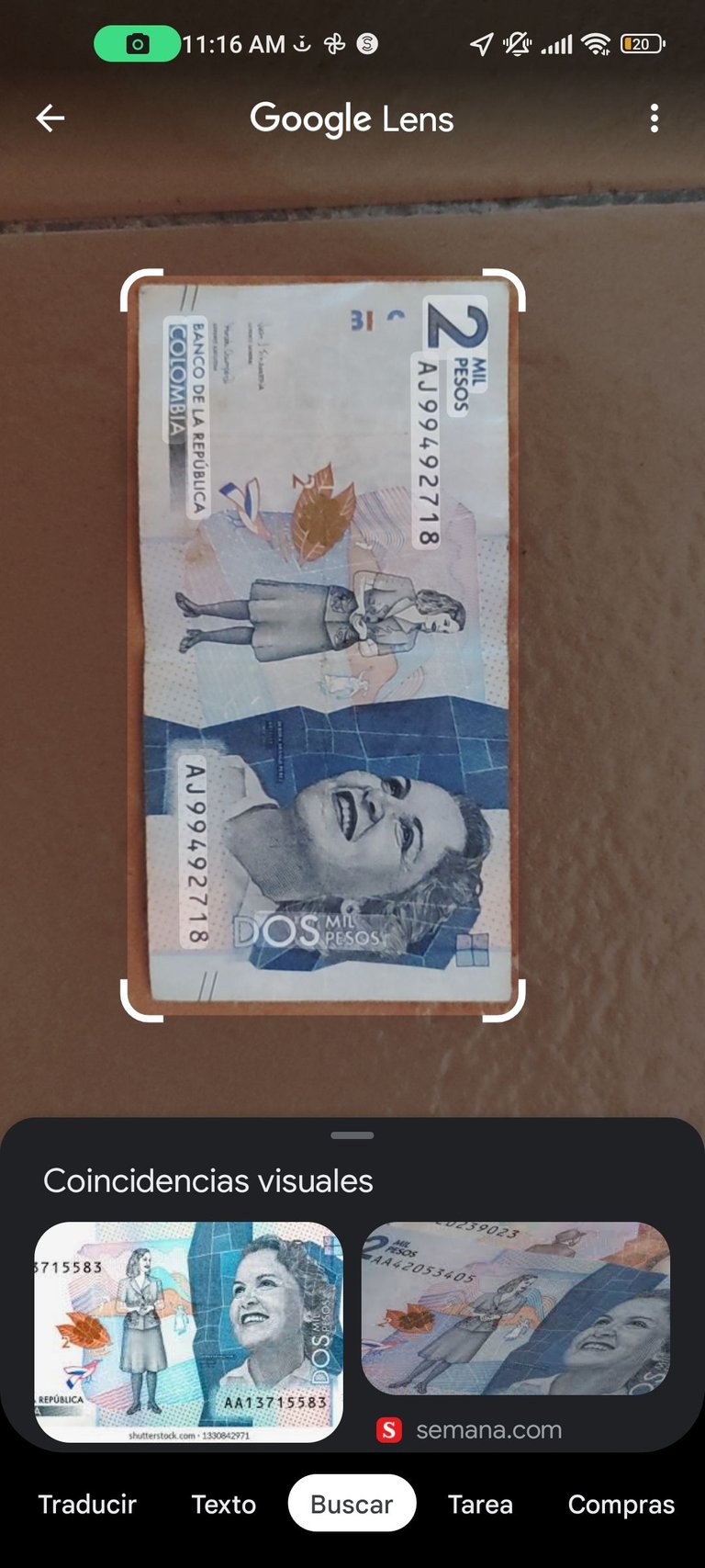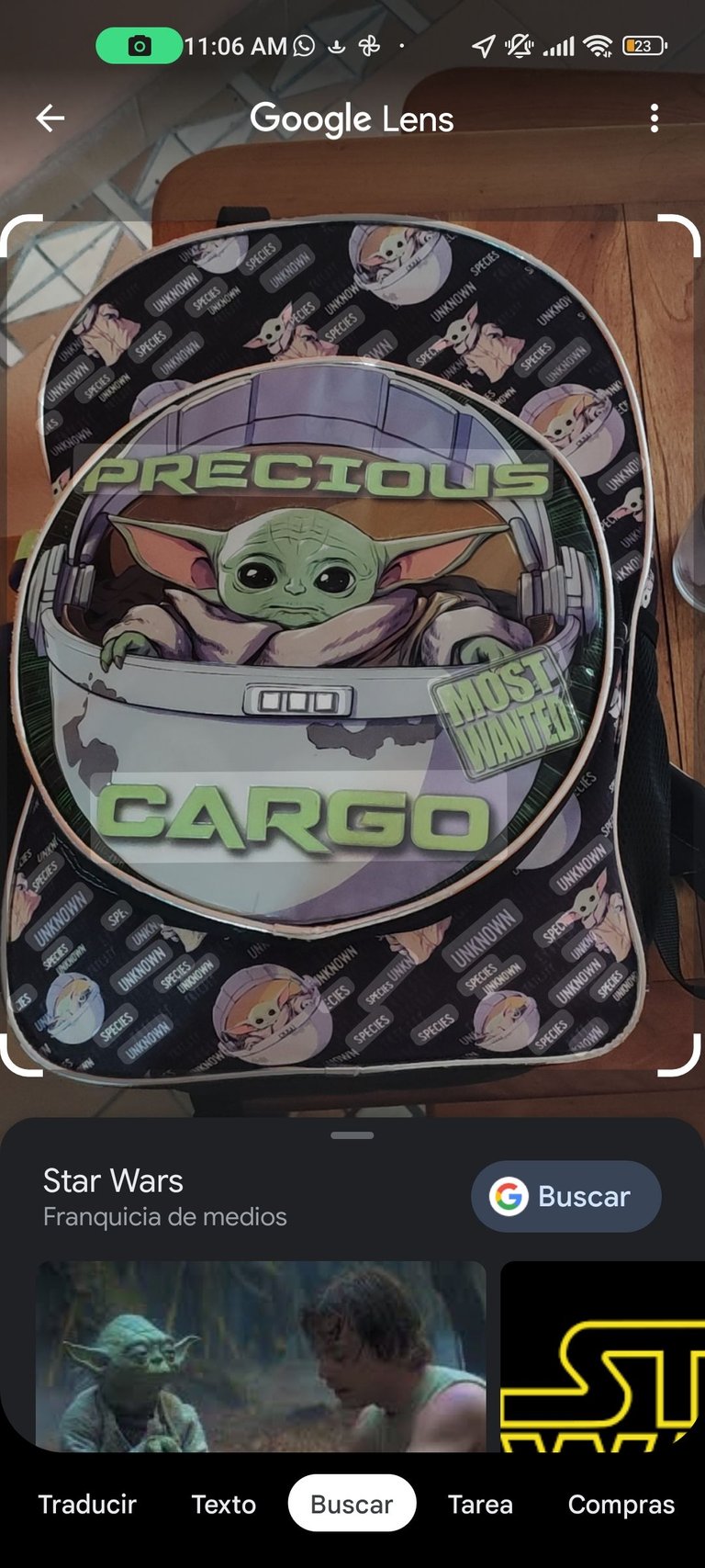 En fin, aunque muchas de sus utilidades no se puedan sentir como algo de vida o muerte, considerando lo estrechamente conectado que está Google Lens con la inteligencia artificial y los algoritmos de Google, no solo es fascinante encontrar las diversas formas en que esta aplicación puede ser empleada, sino que constamente estamos alimentándola para que opere de forma más eficiente con el pasar del tiempo.

Twitter/Instagram/Letterbox: Alxxssss