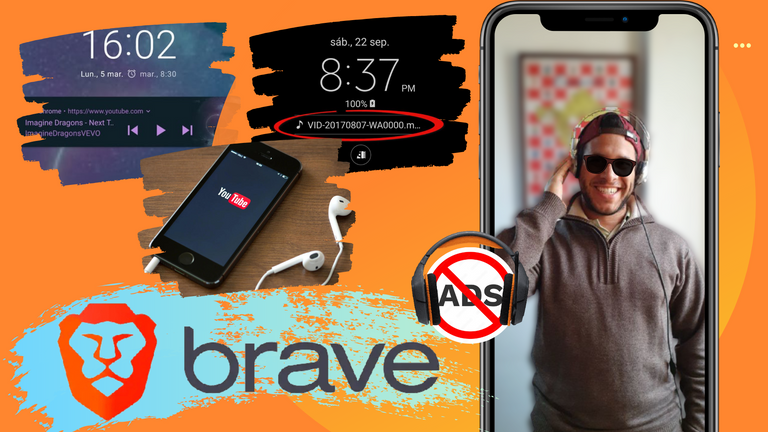 Un gran saludo para todos en esta genial plataforma que es HIVE!
Hoy les enseñaré un hack para lograr escuchar música en Youtube, sin anuncios y en segundo plano, desde nuestro celular con sistema Android.
Entonces, manos a la obra apreciados Hivers...
A big hello to everyone on this cool platform that is HIVE!

Today I will show you a hack to listen to music on Youtube, without ads and in the background, from our cell phone with Android system.

So, let's get to work, dear Hivers...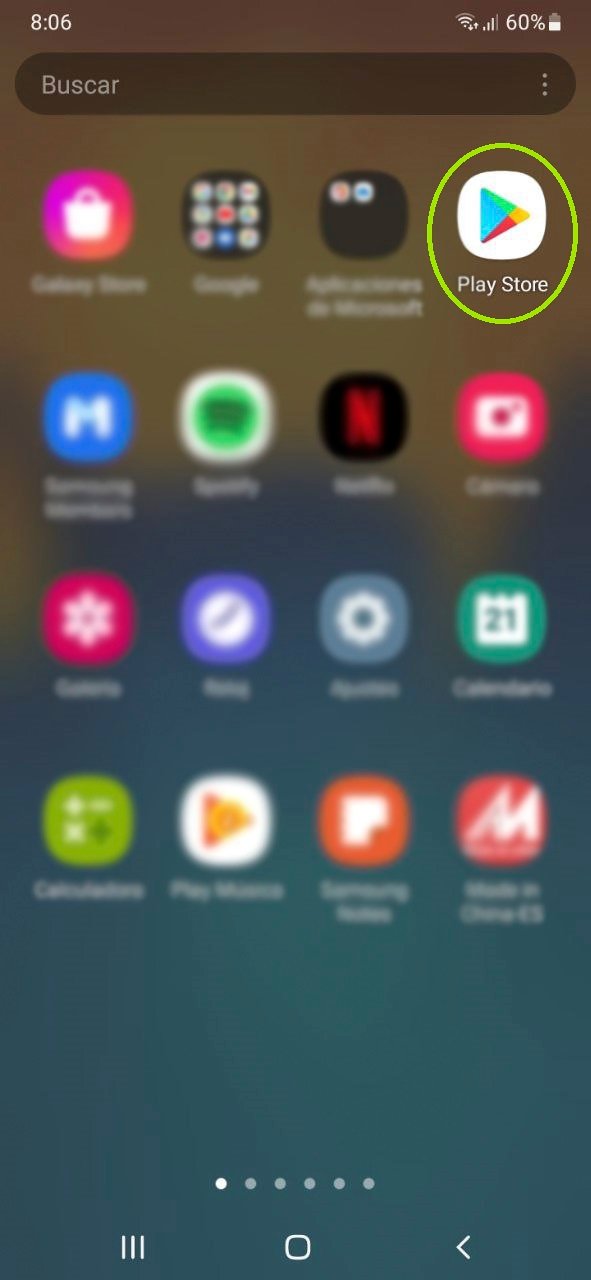 Lo primero que debemos hacer es buscar la aplicación de Play Store en nuestro celular y abrirla.
The first thing to do is to find the Play Store application on our cell phone and open it.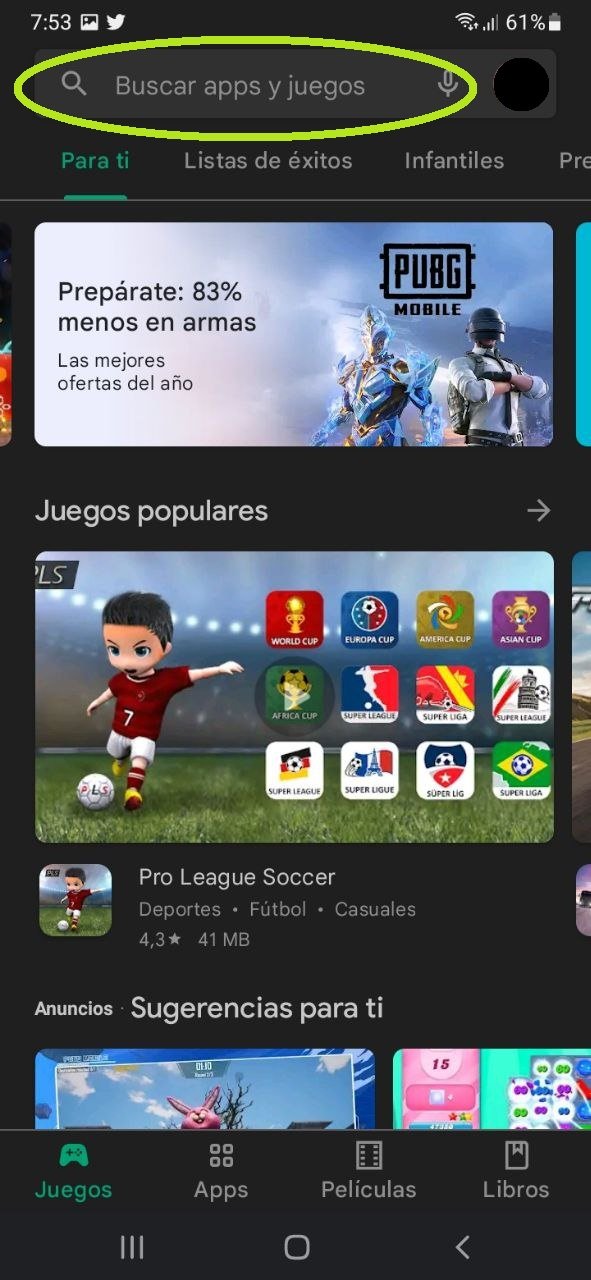 El segundo paso, una vez abierta la aplicación, será ubicar el buscador y darle un toque en ese recuadro para que aparezca el teclado en pantalla.
The second step, once the application is open, is to locate the search engine and tap on that box to bring up the on-screen keyboard.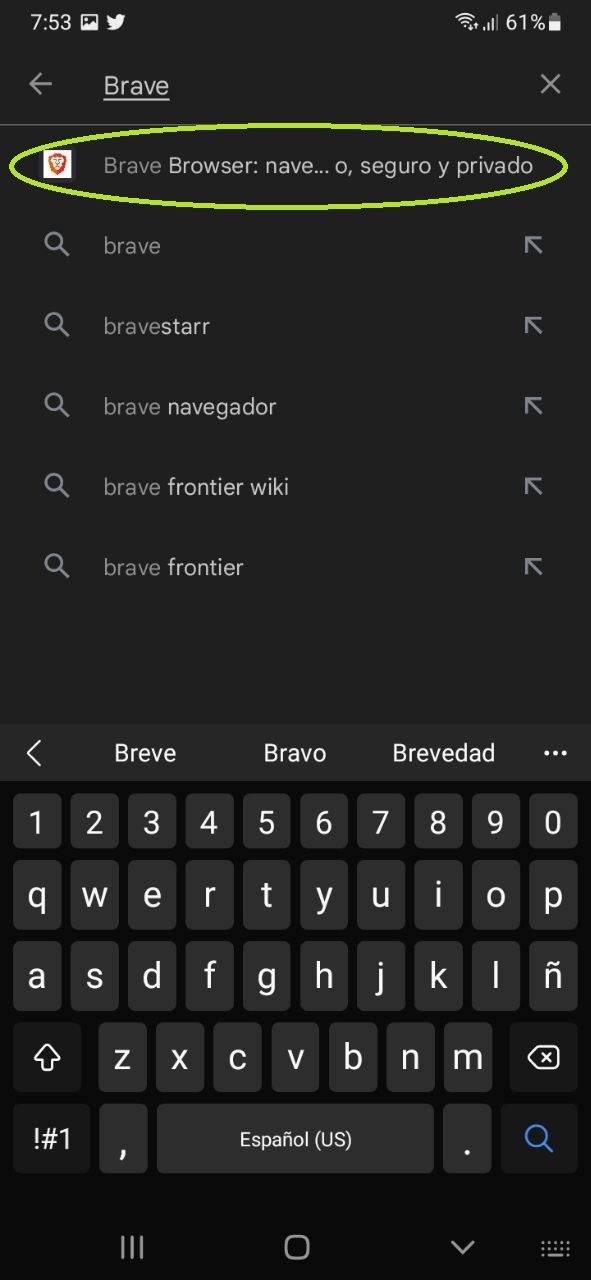 El tercer paso será escribir en el buscador el nombre de la aplicación que utilizaremos, en este caso la aplicación se llama "Brave" y seleccionar la opción que arroja la búsqueda. Esta aplicación es un navegador que nos permitirá bloquear todas las publicidades e incluso nos ayudará a escuchar música en segundo plano y hasta con el celular bloqueado.
The third step is to write in the search engine the name of the application that we will use, in this case the application is called "Brave" and select the option that the search will show. This application is a browser that will allow us to block all advertisements and even help us to listen to music in the background and even with the cell phone locked.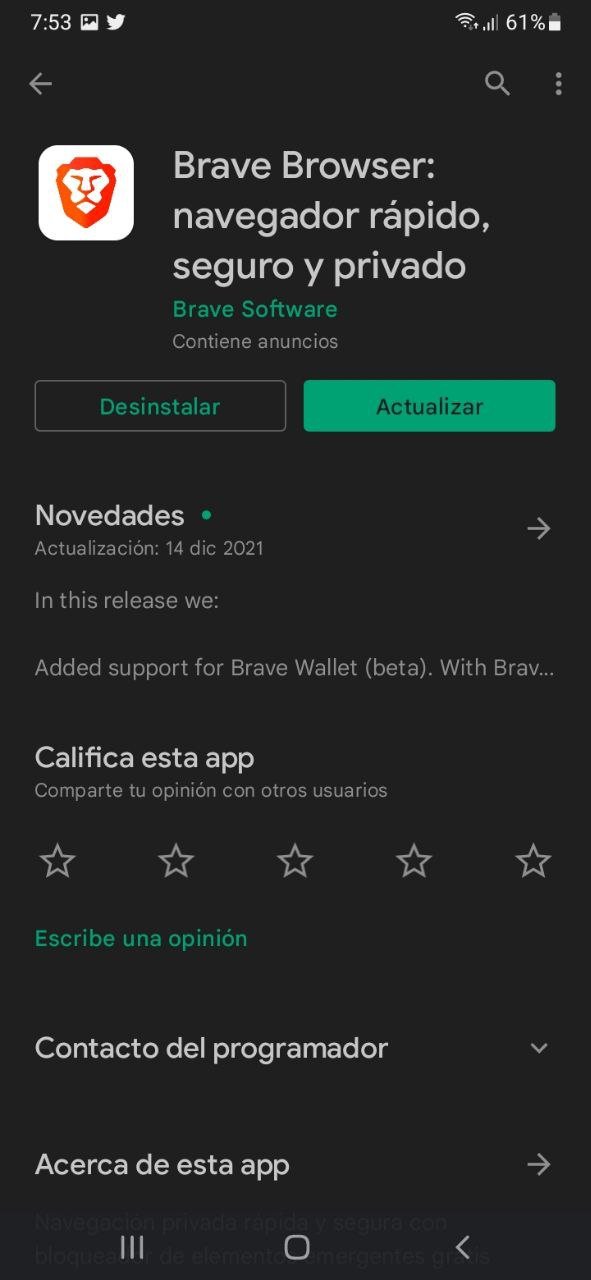 El cuarto paso será descargar la aplicación dando un toque sobre el botón "Instalar"(en este caso yo ya había realizado la descarga previamente) y esperaremos a que la descarga y la instalación se efectúen adecuadamente.
The fourth step is to download the application by tapping on the "Install" button (in this case I had already downloaded it previously) and wait for the download and installation to complete properly.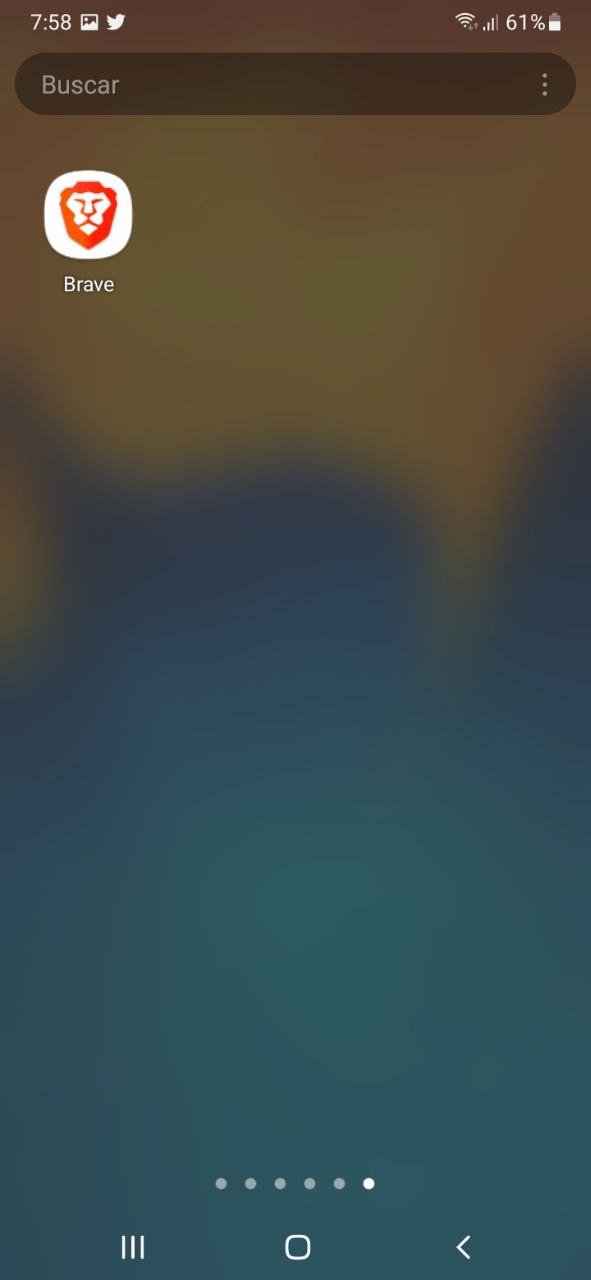 En este quinto paso, ya habremos salido de la aplicación de la "Play Store", seguidamente buscaremos en la pantalla del celular el ícono de la aplicación que hemos descargado para abrirla.
In this fifth step, we will have already exited the "Play Store" application, then we will look for the icon of the application we have downloaded on the cell phone screen to open it.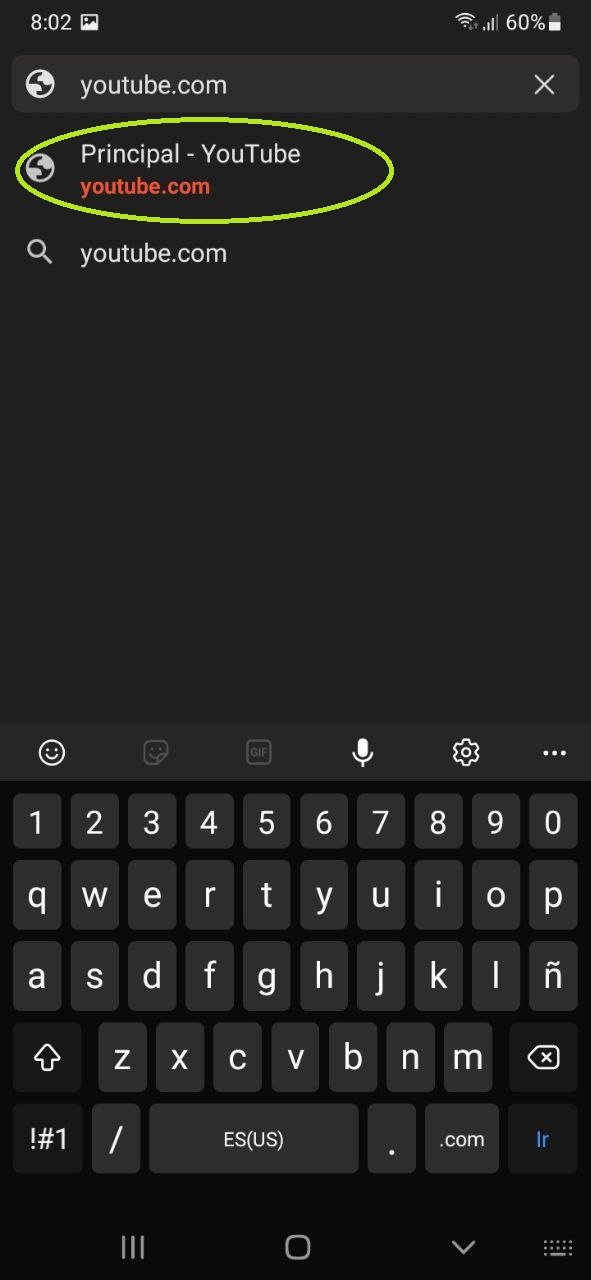 Para el sexto paso, una vez que ya tenemos abierta la aplicación, escribiremos la dirección web de Youtube y seleccionamos la primera opción que allí se despliega.
For the sixth step, once the application is open, type the Youtube web address and select the first option that appears.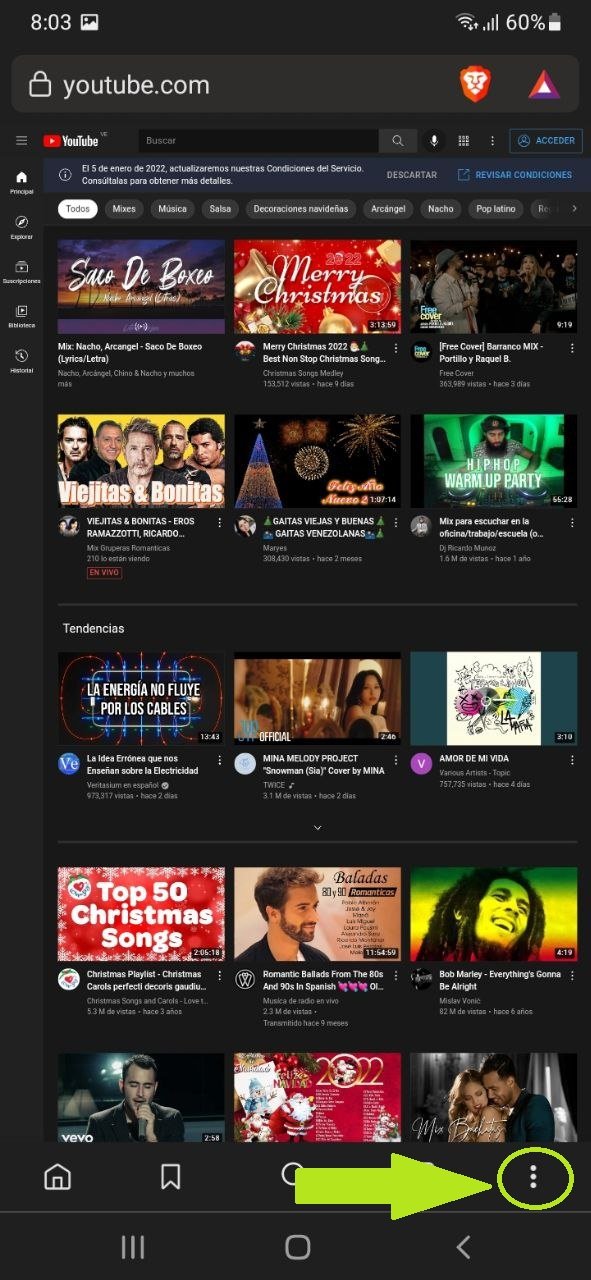 En el séptimo paso debemos ubicar los tres puntos verticales en la parte inferior derecha de la pantalla y seguidamente le damos un toque con el dedo para desplegar una serie de opciones.
In the seventh step we must locate the three vertical dots at the bottom right of the screen and then we tap with our finger to display a series of options.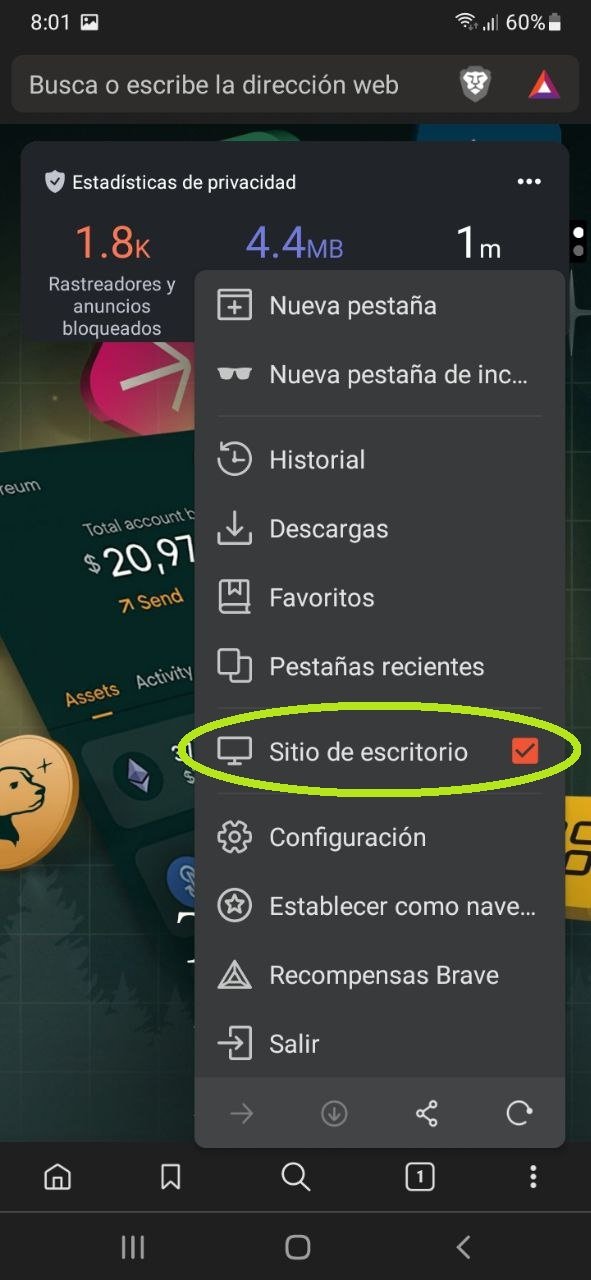 Para el octavo paso ubicaremos en la lista desplegable "Sitio de escritorio" y la seleccionaremos, luego volveremos a la pantalla anterior dando un toque en la pantalla fuera de la lista de opciones, ubicándonos de nuevo en la página web de Youtube.
For the eighth step we will locate in the drop-down list "Desktop Site" and select it, then we will return to the previous screen by tapping on the screen outside the list of options, locating us again on the Youtube web page.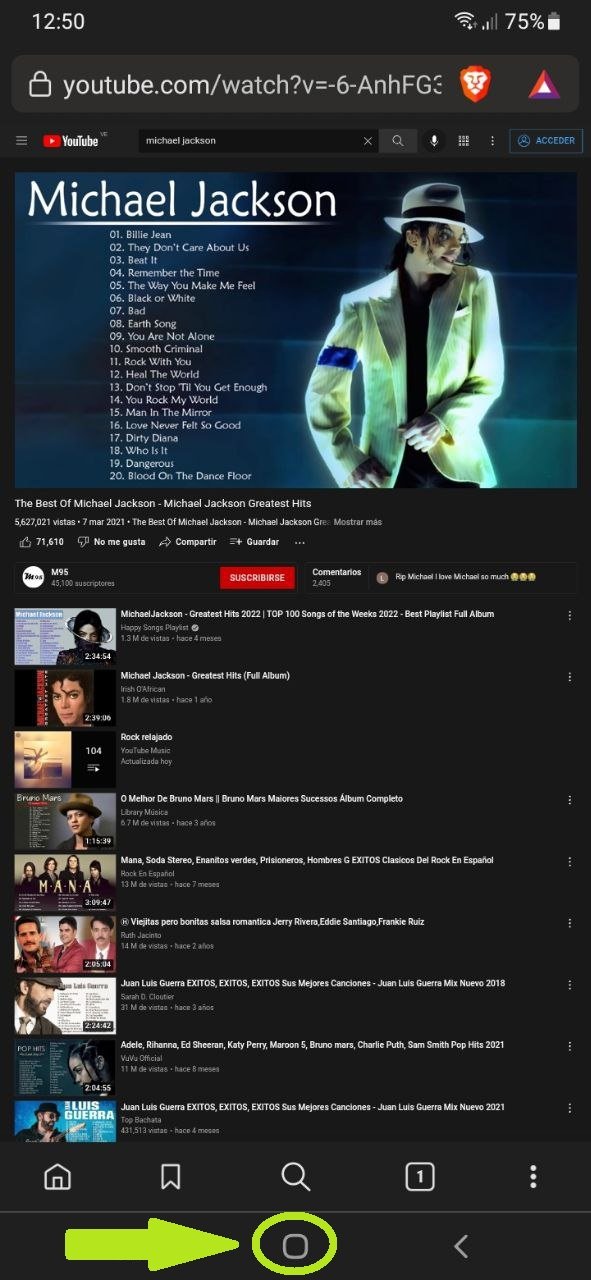 Para el noveno paso escribiremos en el buscador de Youtube el nombre de la canción o artista que queremos escuchar y le damos en buscar dando un toque a la lupa del buscador. Seguidamente damos un toque con el dedo en el área marcada en la pantalla, para ubicarnos en la pantalla de inicio del celular.
For the ninth step we will write in the Youtube search engine the name of the song or artist that we want to listen to and we click on search giving a touch to the magnifying glass of the search engine. Then we tap with our finger on the marked area on the screen, to locate us on the home screen of the cell phone.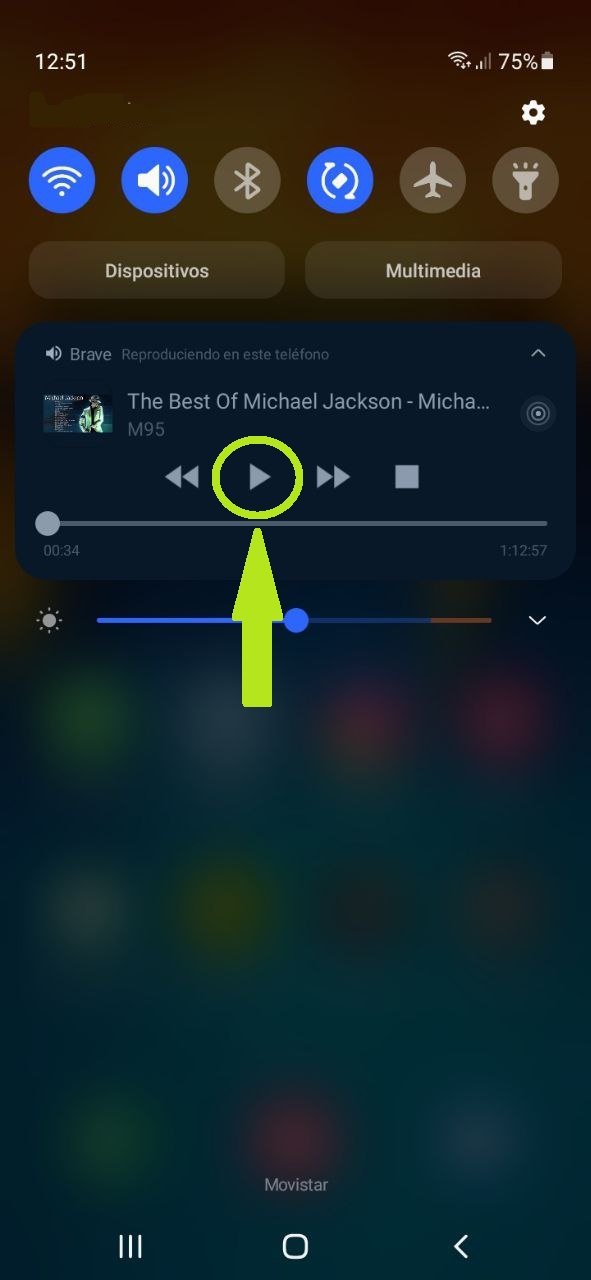 Finalmente para el décimo paso, deslizaremos hacia abajo en la pantalla desde el borde superior, se nos desplegará el gadget que vemos en la pantalla y allí podremos darle "play" para reproducir lo que anteriormente seleccionamos para escuchar. El gadget también nos permite regresar la canción, adelantarla y detenerla.
Luego de todo lo anterior, podremos escuchar música desde Youtube en segundo plano mientras revisamos otras aplicaciones e incluso podemos bloquear el celular sin que esto afecte la reproducción de la música.
Finally for the tenth step, we will slide down on the screen from the top edge, the gadget that we see on the screen will be displayed and there we can hit "play" to play what we previously selected to listen to. The gadget also allows us to go back, forward and stop the song.

After all the above, we can listen to music from Youtube in the background while checking other applications and we can even lock the phone without affecting the music playback.

Hasta la siguiente publicación!
Until the next post!
Todas las imágenes son capturas de pantalla tomadas de mi celular SAMSUNG Galaxy A20.
All images are screenshots taken from my SAMSUNG Galaxy A20 cell phone.
El separador de texto y las demás imágenes son de mi autoría.
The text separator and other images are of my authorship.
Imagen de portada/Cover image: Realizada en Canva
Translated with www.DeepL.com/Translator (free version)