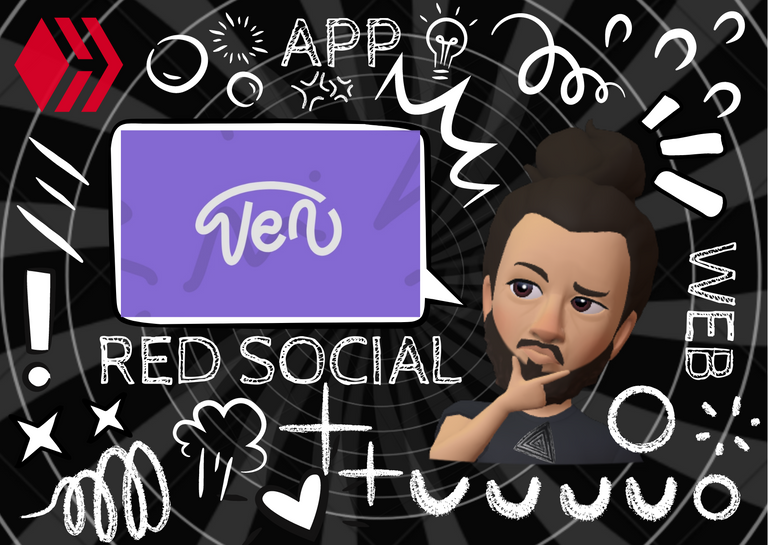 Greetings dear hivers, today I am here to tell you a little about my experience when creating my account and accessing the new social network created here in Venezuela called VENAPP; I really like reviewing the new social networks and platforms that allow me to expand my reach and distribute my art to more people, that's why I just found out that here in the country where I live we would have our own social network, I couldn't miss it to be part of this new platform.

Saludos queridos hivers, el día de hoy vengo a contar un poco de mi experiencia al crear mi cuenta y acceder en la nueva Red social creada aquí en Venezuela llamada VENAPP; a mi me gusta mucho revisar las nuevas redes sociales y plataformas que me permitan expander mí alcancé y distribuir mí arte a mas cantidad de personas, por eso apenas me enteré de que aquí en el país donde vivo tendríamos una red social propia, no podía perderme de ser parte de esta nueva plataforma.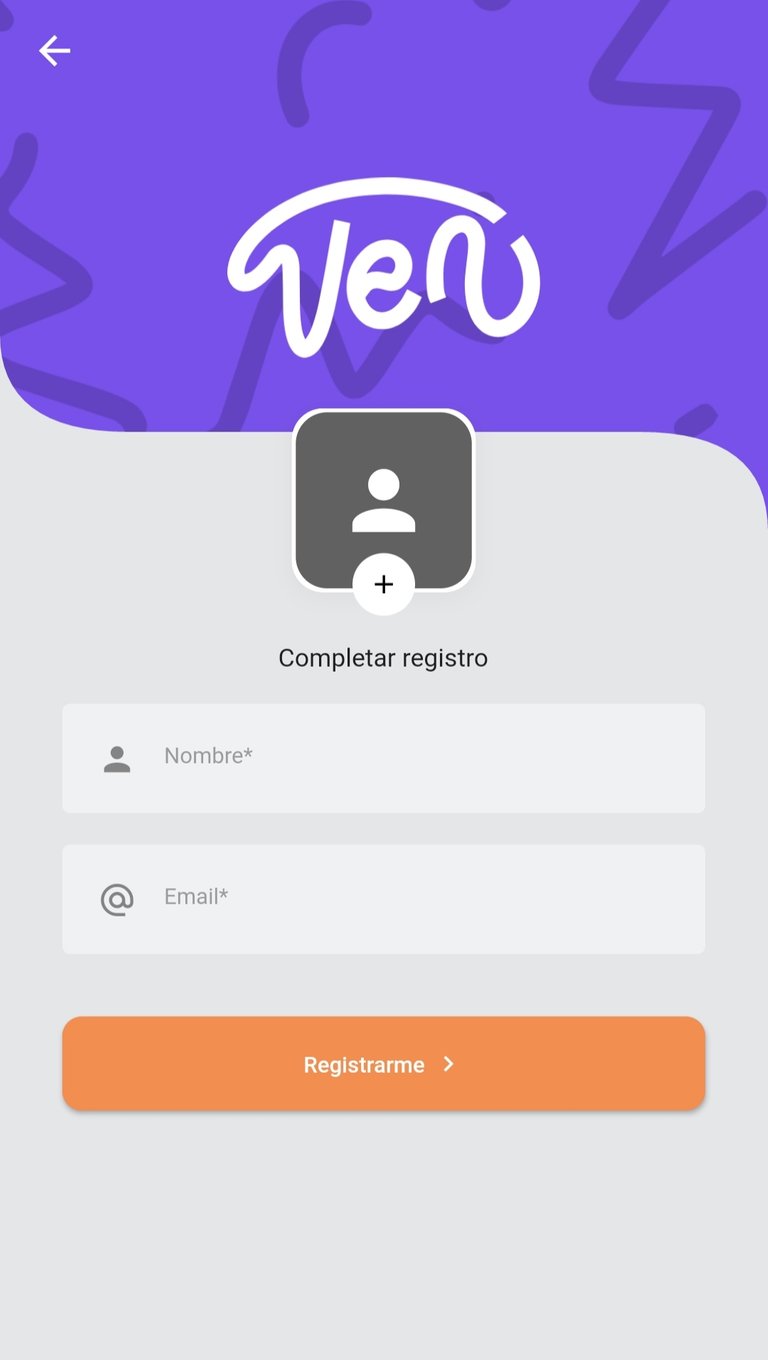 It is very easy to create the account and obtain access, despite the fact that it asks for some personal data, but at first glance the interface is very friendly and simple to navigate and use the different options that the app integrates; After creating the profile, it gives you the option to join the different channels of various topics that have been created by the users of the social network (it is very similar to how Telegram works).

Es muy fácil crear la cuenta y obtener el acceso, apesar de que pide datos un poco personales, pero a simple vista la interfaz es muy amigable y sencilla para navegar y utilizar las diferentes opciones que integra la app; después de crear el perfil, te da la opción de unirse a los diferentes canales de diversos temas que han sido creados por los usuarios de la red social (es algo muy parecido al funcionamiento de Telegram).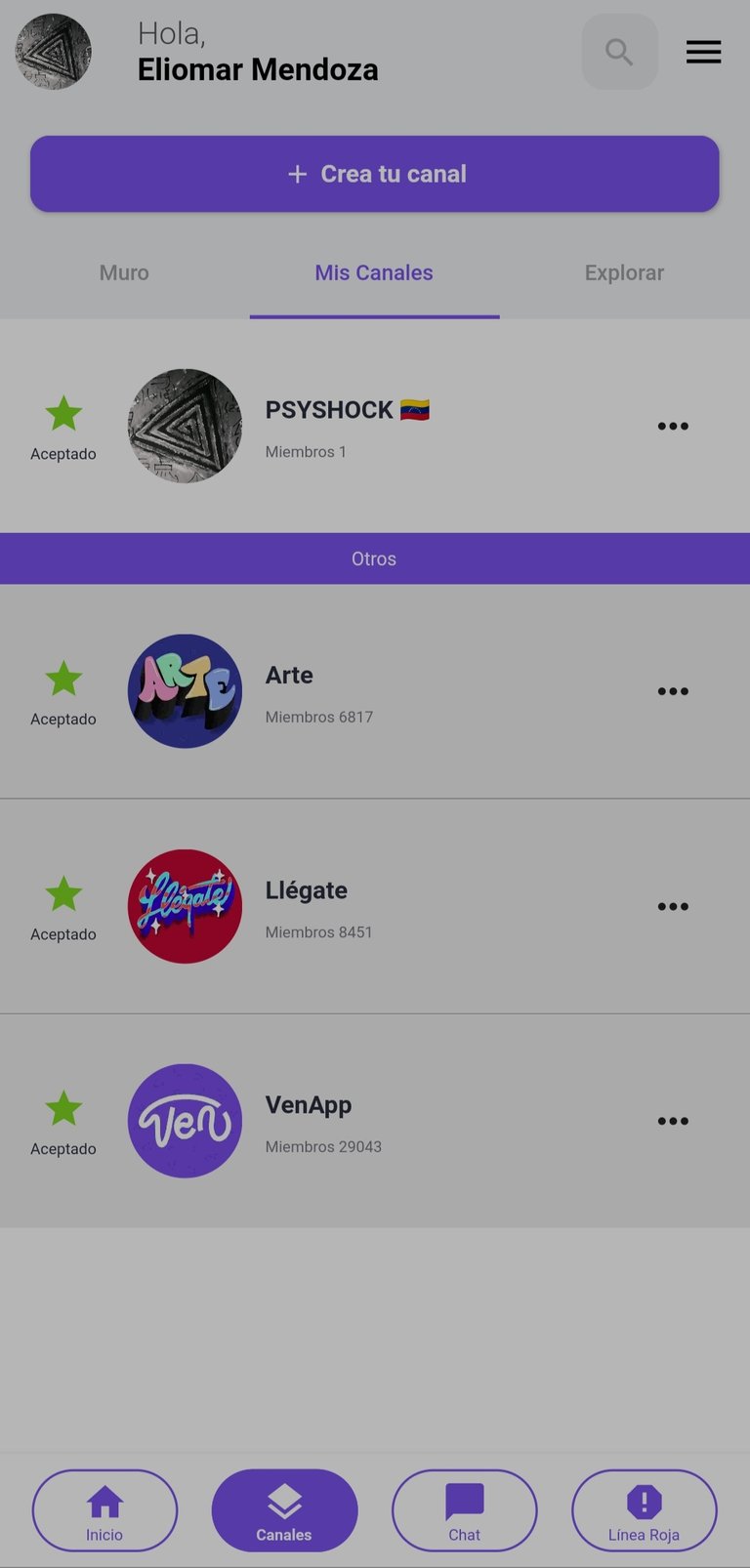 It also allows us to create our own channel, where we are the protagonists; This seemed to me something very useful, since I can create a channel where I can distribute only my artistic creations and all the users who are interested can join and appreciate a little of my art and also each channel has a private group chat where we can stay in communication with all the followers of the channel.

También nos permite crear nuestro propio canal, en donde somos los protagonistas; esto a mi me pareció algo muy provechoso, ya que puedo crear un canal donde pueda distribuir solo mis creaciones artísticas y todo los usuarios que se interesan pueden unirse y apreciar un poco de mi arte y además cada canal cuenta con un chat grupal privado en donde podemos mantenernos en comunicación con todos los seguidores del canal.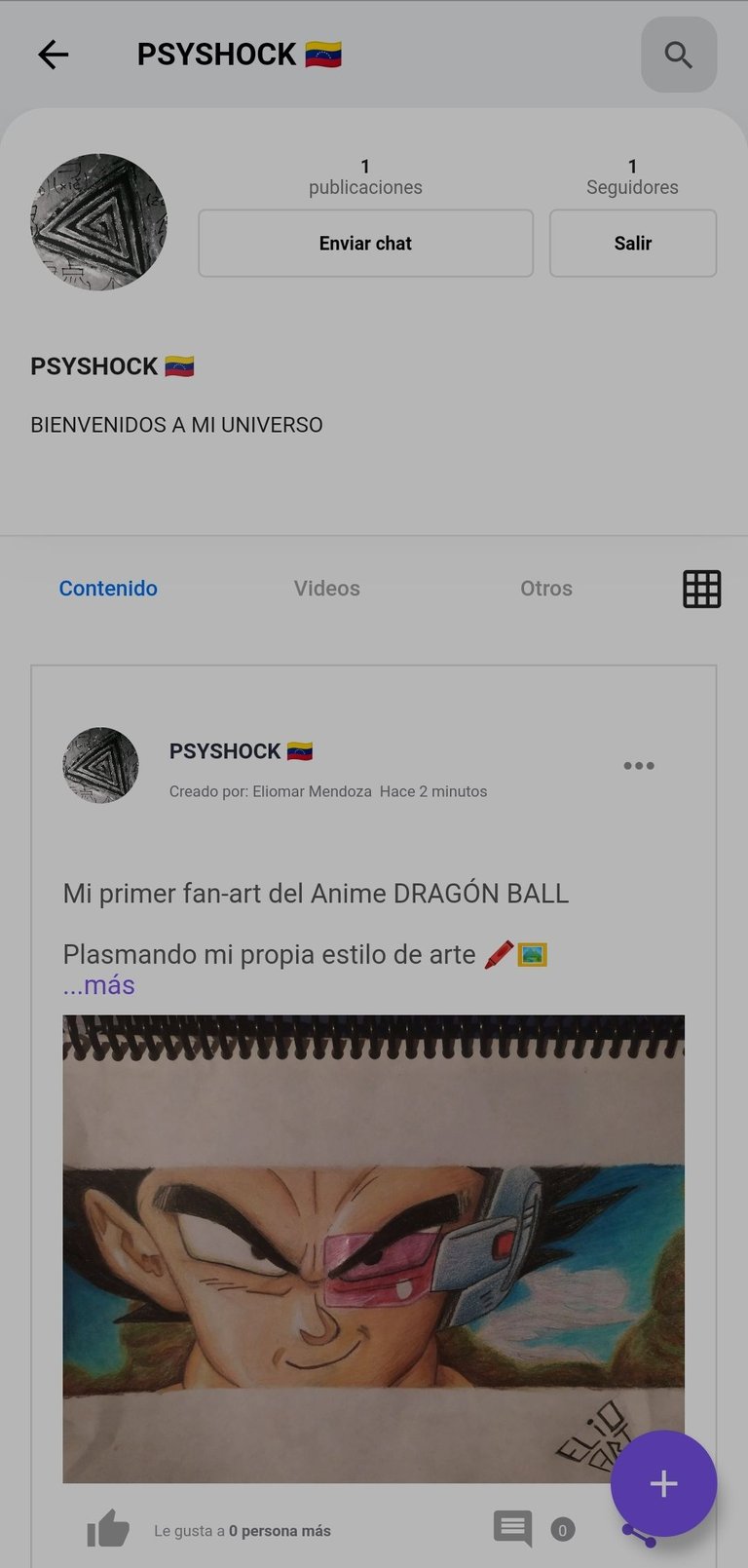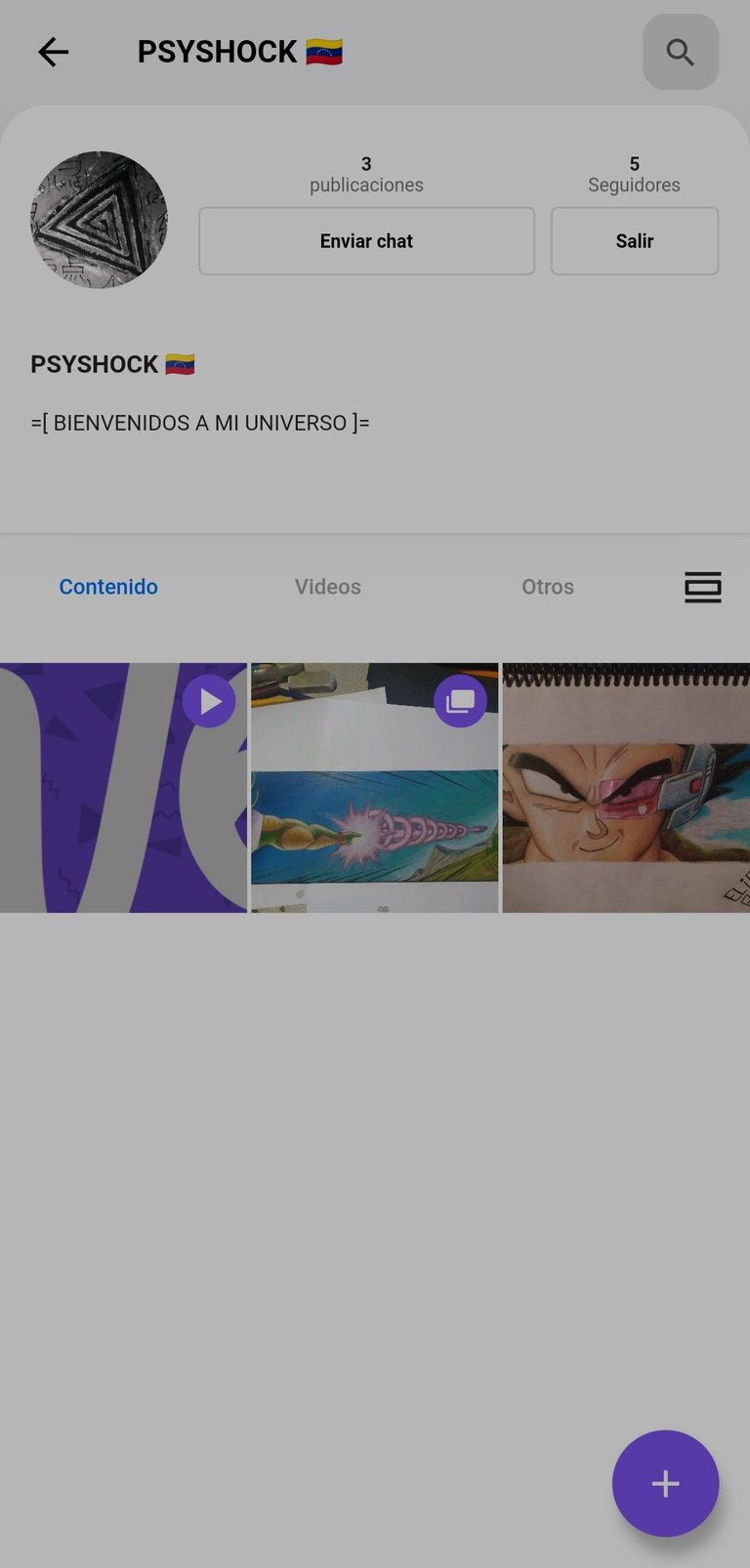 Without hesitation, I created my own channel

PSYSHOCK

and already make several posts, the best thing is that I can post photos (up to 8 photos per post) and also videos, I still don't know what the acceptable length limit is of the videos.

Sin dudarlo dos veces, creé mi propia canal

PSYSHOCK

y ya realice varias publicaciones, lo mejor de todo es que puedo publicar fotos (hasta 8 fotos por publicación) y también vídeos, todavía no se cual es el límite de duración aceptable de los vídeos.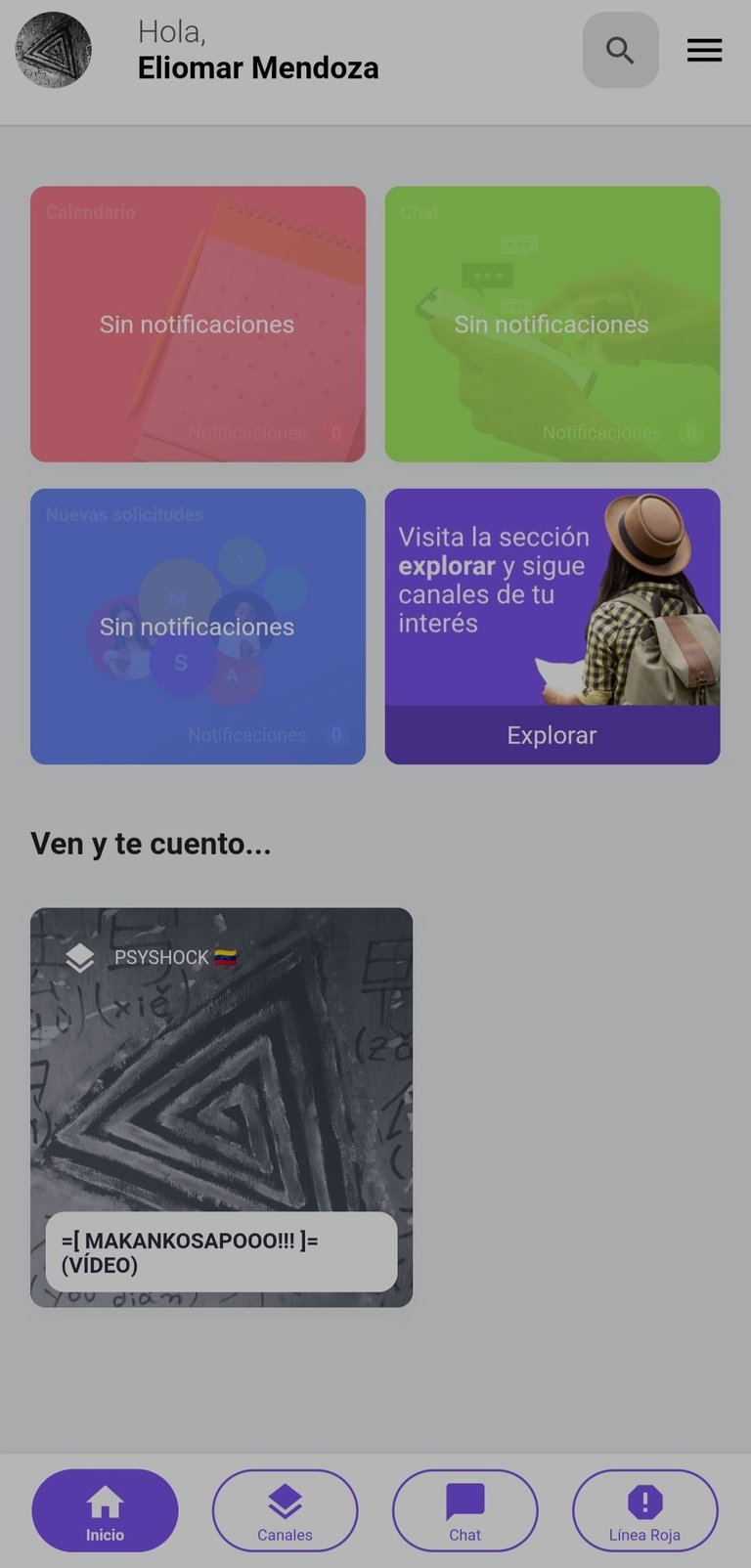 From my perspective, the objective of the venapp social network is to create a channel where one can show a lot of information on specific topics and that is received by the followers in an easy and friendly way; venapp's slogan is "BE THE PROTAGONIST OF YOUR OWN CHANNEL" that's how I find meaning in it, that's why I'll use it to distribute all my artistic creations and thus see what public this new social platform leads me to. I hope you like this post, good vibes 🖖🏼.

Bajo mi perspectiva el objetivo de la red social venapp es crear un canal en donde uno pueda mostrar mucha información sobre temas específicos y que sea recibida por los seguidores de manera facil y amigable; el eslogan de venapp es "SE EL PROTAGONISTA DE TU PROPIO CANAL" de esa manera es que yo le encuentro sentido, por eso la usaré para distribuir todas mis creaciones artísticas y así ver a que público me lleva esta nueva plataforma social. Espero que este post sea de su agrado, buenas vibras 🖖🏼.


MANY THANKS / MUCHÍSIMAS GRACIAS






Using the screen capture tool that comes with my Xiaomi redmi note 7 smartphone, I was able to obtain the aforementioned images; the texts and the separators are my own authorship.

Haciendo uso de la herramienta de capturé de pantalla que trae incorporado mi teléfono inteligente Xiaomi redmi note 7, pude obtener las imágenes anteriormente citadas; los textos y los separadores son de mi propia autoría.
---
The banner was created with the tools of the canva platform.

El banner fue creado con las herramientas de la plataforma canva.