Desde hace rato he necesitado mejorar la calidad de algunas de mis fotografías, y es que desde hace varios años inicie con mi emprendimiento y para aquel entonces las cámaras fotográficas no tenían una resolución tan buena como la de ahora. Y si hablamos de los teléfonos celulares, la historia es la misma.
For a long time I have needed to improve the quality of some of my photographs, and it is that several years ago I started my business and at that time the cameras did not have a resolution as good as today. And if we talk about cell phones, the story is the same.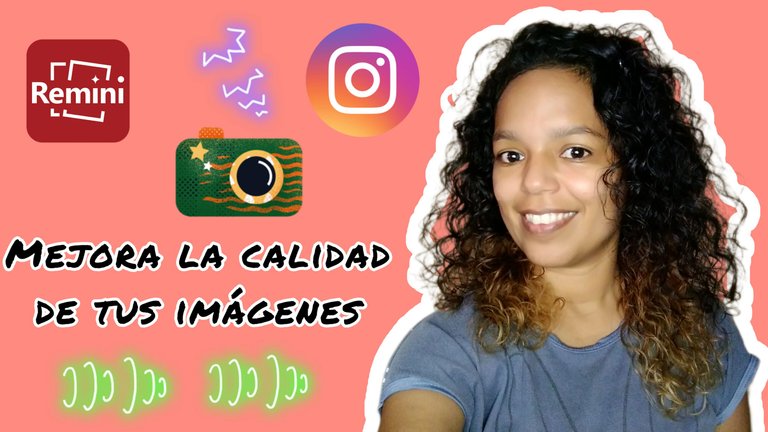 Edited with Inshot
En ocasiones debo reciclar las fotografías, ya que la temporada o moda es cíclica o simplemente porque hay clientes que quieren que les muestre determinado diseño que hice hace mucho tiempo y pues la imagen ha perdido calidad, por las veces que la he publicado, enviado por WhatsApp o por las capturas de imagen que haya realizado de la fotografía.
Sometimes I have to recycle the photographs, because the season or fashion is cyclical or simply because there are clients who want me to show them a certain design that I did a long time ago and the image has lost quality, because of the times I have published it, sent it by WhatsApp or because of the image captures I have made of the photograph.
Por lo antes expuesto 😂 decidí buscar algunas aplicaciones que mejoraran la calidad de mis imágenes, quería una aplicación que la pudiese usar en la web sin tener que instalar en el teléfono porque no tengo tanto espacio. La mayoría de estas trabajan mejor descargando las aplicaciones e instalándolas en los celulares, así que no me quedo de otra que usar el de mi mamá que es nuevo y tiene espacio.
Because of the above 😂 I decided to look for some apps that would improve the quality of images, I wanted an app that I could use on the web without having to install on the phone because I don't have that much space. Most work best by downloading the apps and installing them on the cell phones, so I had no choice but to use my mom's which is new and has space.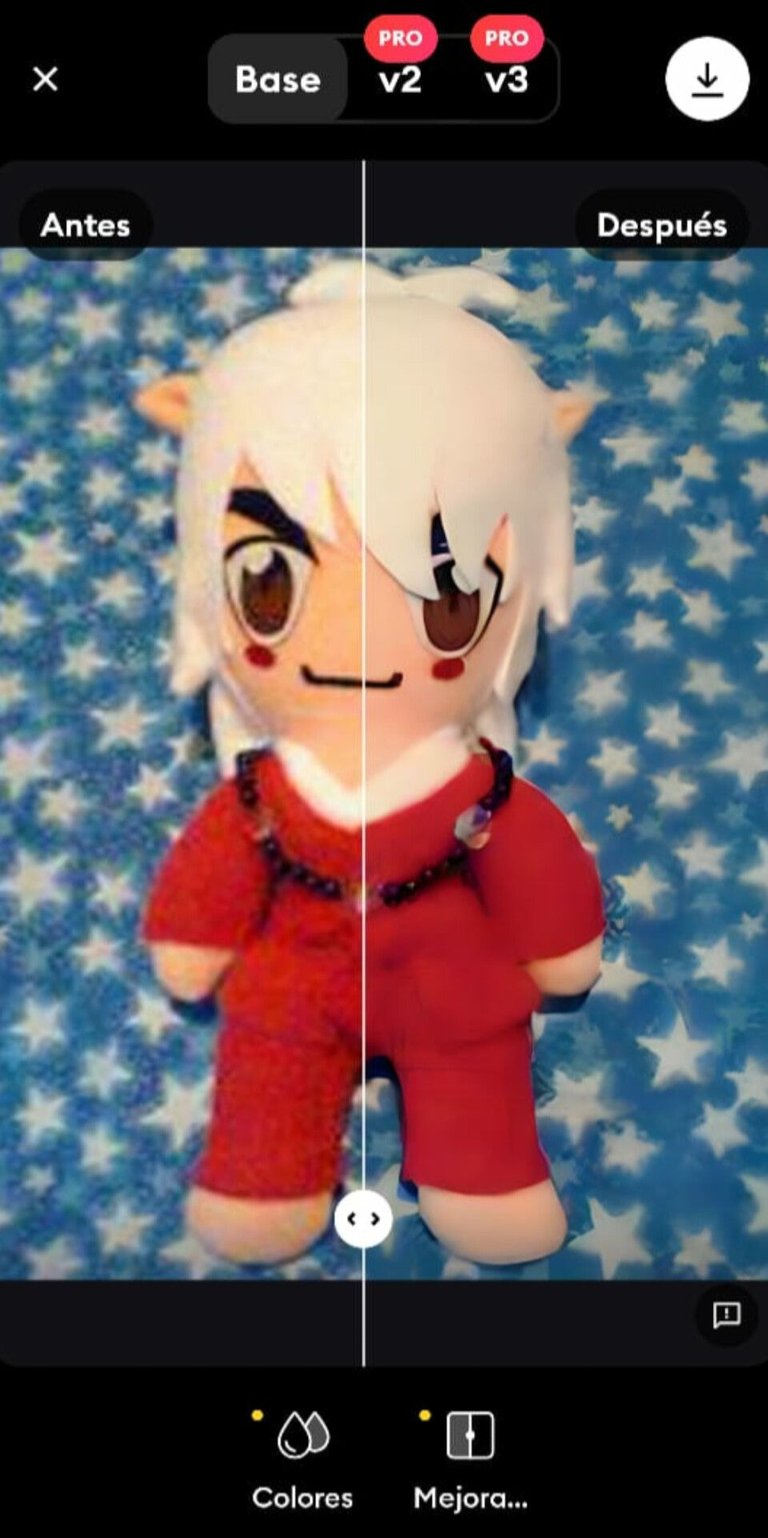 Al buscar vi varias opciones y me decidí por la aplicación de nombre Remini, leí las referencias y hablaban muy bien, con respecto a la última actualización las personas decían que al mejorar la calidad de la imagen los colores cambiaban un poco, sin embargo decidí probarla. Descargue la aplicación y comencé a usarla.
When searching I saw several options and I decided on the application named Remini, I read the references and they spoke very well, regarding the last update people said that by improving the image quality the colors changed a little. I downloaded the application and started using it.
Es un tanto sencillo su uso, puedes trabajar con menos de 6 imágenes, luego la aplicación te pide esperar unas horas para volver a editar mas imágenes, esto no sucede con la opción Pro.
It is somewhat simple to use, you can work with less than 10 images, then the application asks you to wait a couple of hours to return to edit more images, this does not happen with the Pro option.
Quizás la observación que tengo para esta app es que para procesar las imágenes y guardarlas debes esperar unos segundos, ya que tienes que ver una publicidad que dura menos de un minuto.
Perhaps the observation I have about the use is that to process the images and save them you have to wait a few seconds, since you have to watch an advertisement that lasts less than a minute.
Al abrir la aplicación, podrás ver cómo tus imágenes aparecerán, en la parte inferior tendrás un panel que desliza para que puedas ubicar la fotografía con la quieras trabajar, una vez que elijas la imagen, pulsas el botón mejorar para que cargue y puedas ver los cambios en la foto.
When you open the application, you will see how your images will appear, at the bottom you will have a panel that slides so you can locate the picture you want to work with, once you choose the image, press the enhance button to load and you can see the changes in the photo.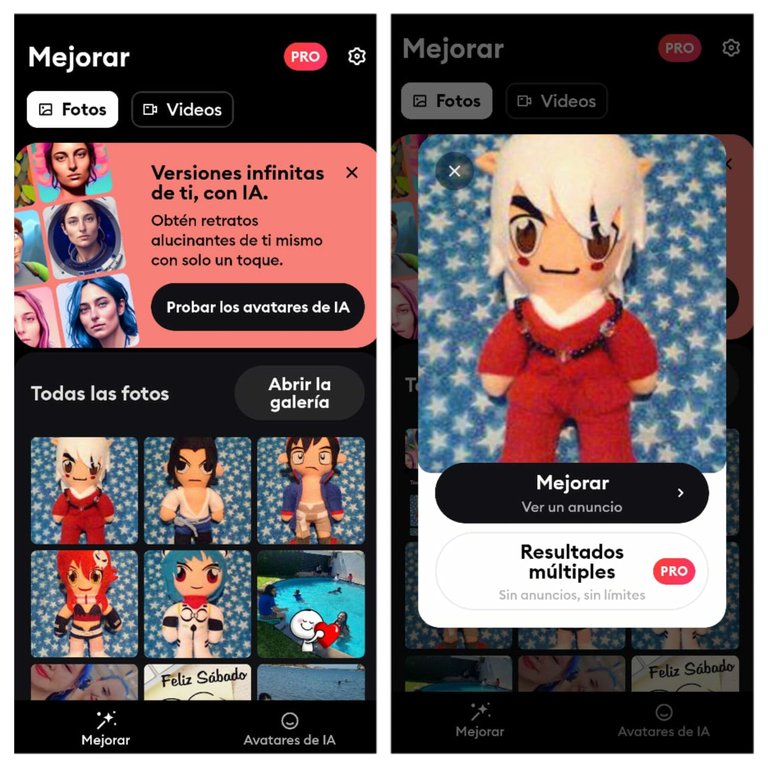 Imagen izq es la pantalla que verás al abrir la aplicación, Imagen derecha una vez que escojas la imágen para cargarla y mejorar esperas la publicidad y te muestra la foto mejorada
En la parte inferior tendrás varias opciones de ajustes como color, y algunos filtros para el fondo, luego que escojas las opciones que mas te gusten guardas los cambios y la imagen se descargara automáticamente.
At the bottom you will have several adjustment options such as color, and some filters for the background, after you choose the options you like you save the changes and the image will be downloaded automatically.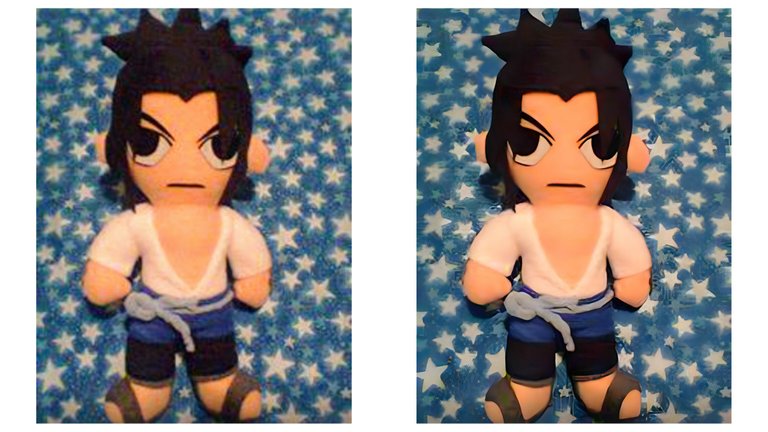 Izquierda Imágen con baja calidad/ Derecha imágen mejorada por Remini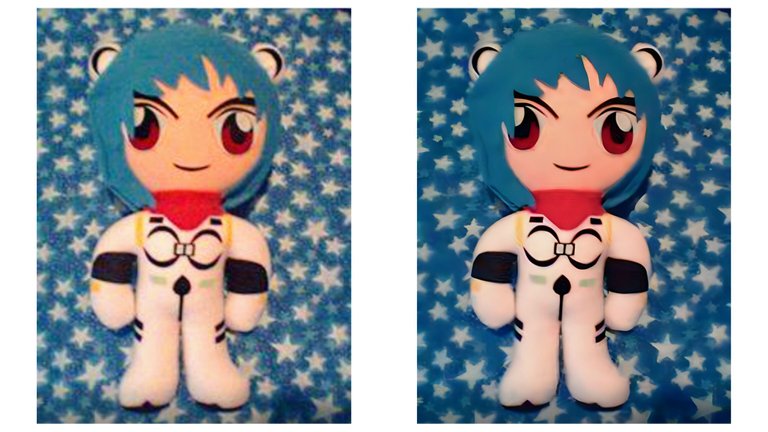 Para mí esta aplicación ha resultado genial, ya que las imágenes desenfocadas y oscuras las mejora y puedo publicarlas en mi cuenta de Instagram donde vendo mis diseños, para vender productos desde tiendas en línea a través de redes sociales es imprescindible contar con imágenes de alta calidad y esta aplicación me ha ayudado mucho, utiliza la inteligencia artificial para restaurar las fotografías. Si tienes fotos antiguas que quisieras arreglar dándole mejor iluminación o nitidez, esta aplicación te puede ayudar.
For me this application has been great, because the out of focus and dark images are improved and I can publish them on my Instagram account where I sell my designs, to sell products from online stores through social networks it is essential to have high quality images and this application has helped me a lot, it uses artificial intelligence to restore the photos. If you have old photos that you would like to fix by giving them better lighting or sharpness, this app can help you.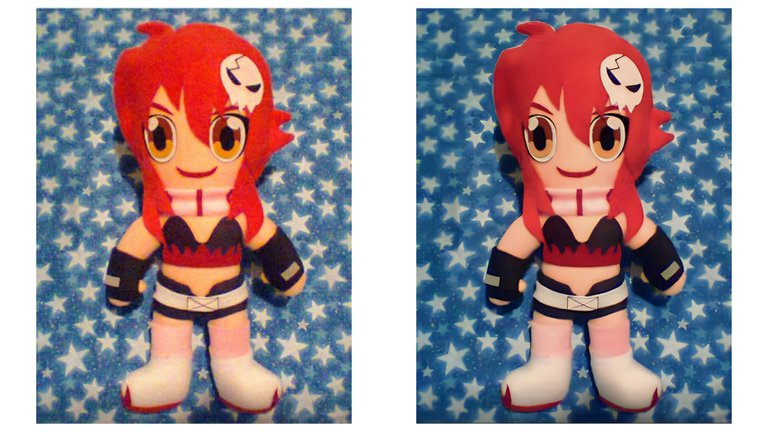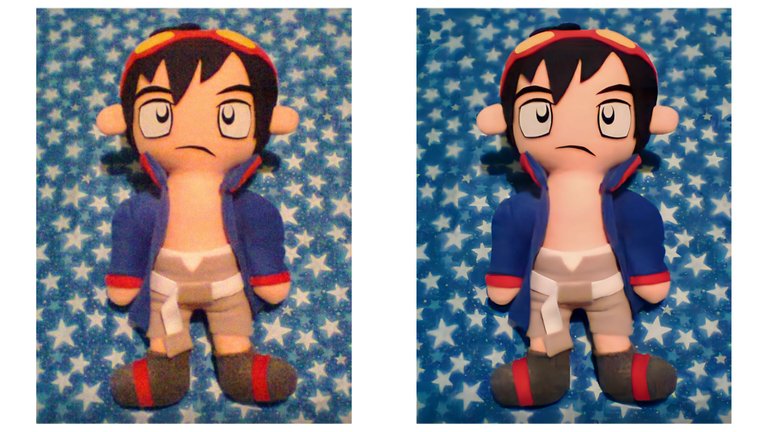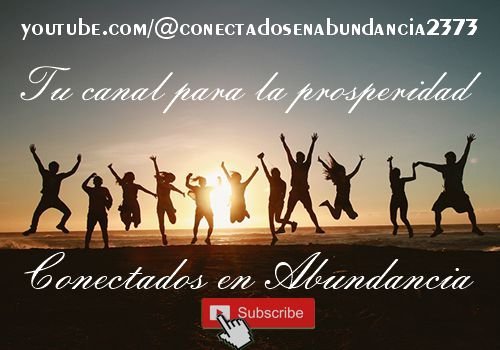 @elfino28


Conectados en abundancia
---
¡Saludos mPB!
---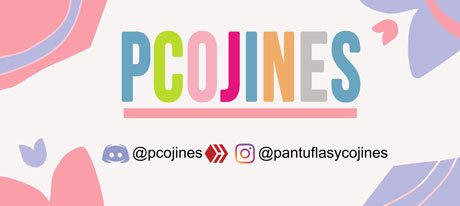 ---
Derechos Reservados®️ 2020
Traductor deepl
Imágenes propiedad de @pcojines.
Banner y separadores diseñado con Photoshop