Ciertamente, hoy en día existen juegos avanzados que son disfrutados por personas a nivel mundial, y hasta a nivel de competencia. Sabemos que tenemos video juegos como call of duty en sus diferentes versiones; ni hablar de todas las versiones del famoso fifa, y así como éstos, existen otros que causan furor en grandes y chicos, haciendo de sus vidas un mundo que gira en torno a todos estos juegos. Pero en mi caso, a pesar de que he jugado cada uno de ellos, siempre me he sentido atraído por los videos juegos retro.
Ejemplo de ello, la entrega pasada les ofrecí el juego de pac man en una versión android similar, más no igual al original. Pero como todo es posible, y siempre andando en la búsqueda de estos juegos retro, pude ubicar en la play store el Galaga Arcade Games, el cual es igual al galaga original; perfectamente igual diría yo. La música, la nave, los marcianos en forma de insectos, los movimientos tradicionales en cada una de sus formaciones; bueno, estamos en presencia de un video juego que no le ha perdido pinta a aquel que tanto jugué en la consola de Atari.
Cuando ustedes disfruten de este juego, se darán cuenta que lo que les estoy diciendo es la total verdad, y como si estuviéramos en un club de arcades en un viaje en el tiempo, el juego hasta nos pide que insertemos una ficha. Jajaja, esto si está bueno, así que amigos míos, sigamos adelante que sencillamente viajaremos en el tiempo. Además, no creo que en tu vida no hayas jugado el Galaga, por lo menos en la película Píxeles lo has visto.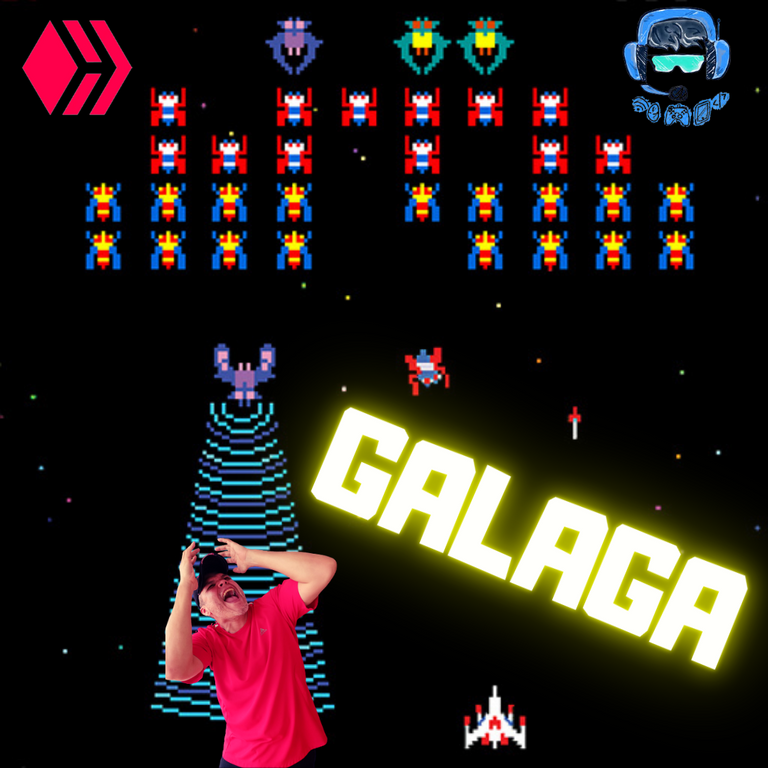 Fuente-Source
Logos propiedad de / @hiveio, @geekzone
Certainly, today there are advanced games that are enjoyed by people worldwide, and even at competition level. We know that we have video games like call of duty in its different versions; not to mention all the versions of the famous fifa, and as well as these, there are others that cause furor in young and old, making their lives a world that revolves around all these games. But in my case, even though I have played every one of them, I have always felt attracted to retro video games.
For example, last time I offered you the pac man game in a similar android version, but not the same as the original. But as everything is possible, and always looking for these retro games, I was able to locate in the play store the Galaga Arcade Games, which is the same as the original galaga; perfectly the same I would say. The music, the ship, the Martians in the shape of insects, the traditional movements in each of its formations; well, we are in the presence of a video game that has not lost the look of the one I played so much on the Atari console.
When you enjoy this game, you will realize that what I am telling you is the total truth, and as if we were in an arcade club in a time travel, the game even asks us to insert a token. Hahaha, this is good, so my friends, let's go ahead and simply travel back in time. Besides, I don't think you haven't played Galaga in your life, at least in the movie Pixels you've seen it.

Este retro game, como siempre, es gratuito, por lo que fácilmente lo podemos descargar en la Play Store. Posee una versión 3.9.1, con más de 100 mil descargas. Al bajarlo solo ocupará un espacio de almacenamiento de 17.09 MB, por lo que tu dispositivo móvil no se verá afectado de forma negativa. El video juego es soportado por dispositivos que cuentan con una versión android 5.0 y versiones posteriores. Es totalmente fácil de usar, y lo más es importante, es que es para todo público.
Algo que veo un poco negativo, es el control para mover la nave a los lados, ya que por la rapidez que van adquiriendo los marcianos a medida que avanzan los niveles, lógicamente se hará un poco más complicado maniobrar la nave; sin embargo, para los que cuentan con controles externos conectados a sus dispositivos, esto no será problema. Así que amigos míos, vamos a dar inicio a esta gran aventura.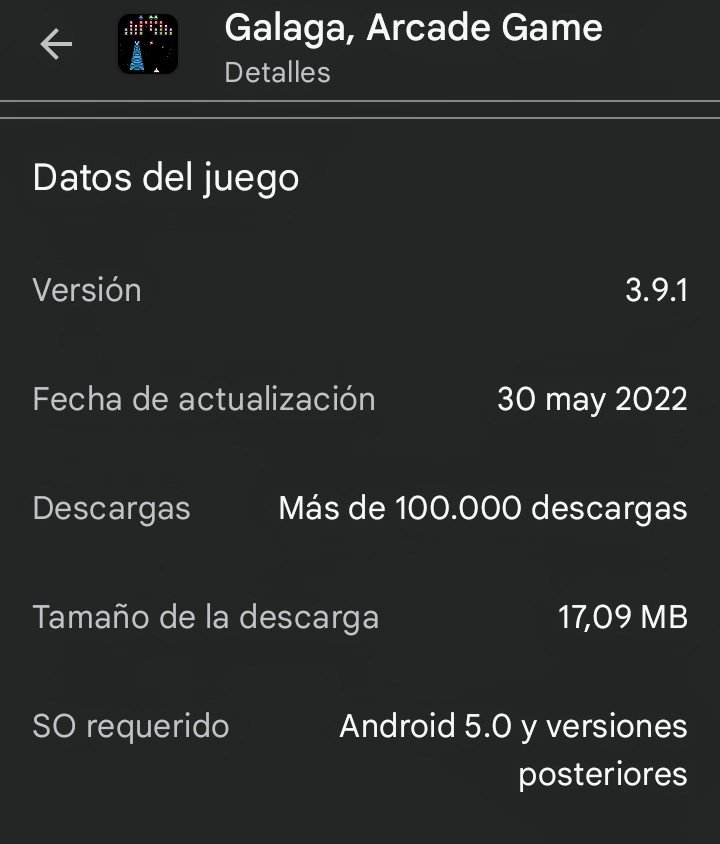 This retro game, as always, is free, so we can easily download it from the Play Store. It has a version 3.9.1, with more than 100 thousand downloads. When you download it, it will only occupy a storage space of 17.09 MB, so your mobile device will not be negatively affected. The video game is supported by devices with android version 5.0 and later. It is totally easy to use, and the most important thing is that it is for all audiences.
Something that I see a little negative, is the control to move the ship to the sides, because of the speed that the Martians are acquiring as the levels advance, logically it will be a little more complicated to maneuver the ship; however, for those who have external controls connected to their devices, this will not be a problem. So my friends, let's start this great adventure.

Para dar inicio, lógicamente debemos entrar en la play store, ubicamos el icono respectivo y lo seleccionamos. En la barra de búsqueda, escribimos galaga Arcade game, le damos a la lupa, y el juego aparece de primero. Seleccionamos el juego, para luego en la pantalla siguiente presionar instalar. Esperamos el proceso, y al terminar seleccionamos jugar. Observamos que nos aparece la presentación del juego, como si estuviera uno iniciado. Los gráficos son en esencia de los juegos de Arcade de aquellos tiempos.
Simplemente, es lo que veremos cuando comenzamos un juego nuevo. Podemos ver que tenemos dos botones rojos en la parte inferior de la pantalla. El botón de la izquierda hace que nuestra nave se mueva a los lados para esquivar a los marcianos. El botón de la derecha hace que la nave dispare, hay que presionarlo constantemente. Ambos botones simplemente funcionan al contacto con nuestros dedos.
En la parte superior derecha tenemos opciones, que al presionarlo emite un menú con tres alternativas. Resumen, nos devuelve al juego; UI Customization permite dejar los controles por defecto, o moverlos, si elegimos la opción Custom layout setting; al ser elegida esta opción, debemos presionar algún control para moverlos de acuerdo a su preferencia. Presionamos el botón de retroceso del dispositivo, y nos aparece la opción si queremos guardar los cambios, no o yes.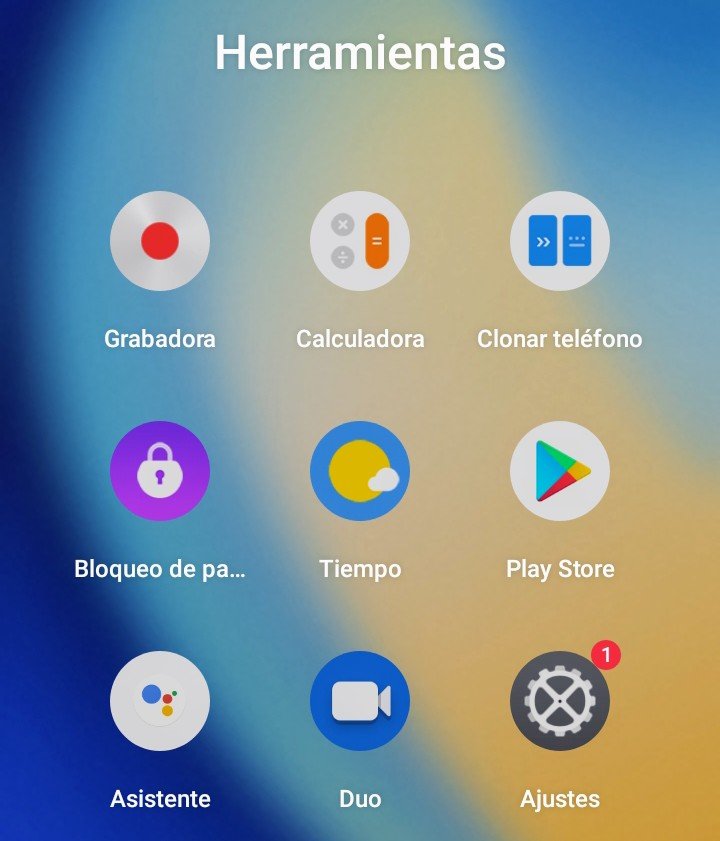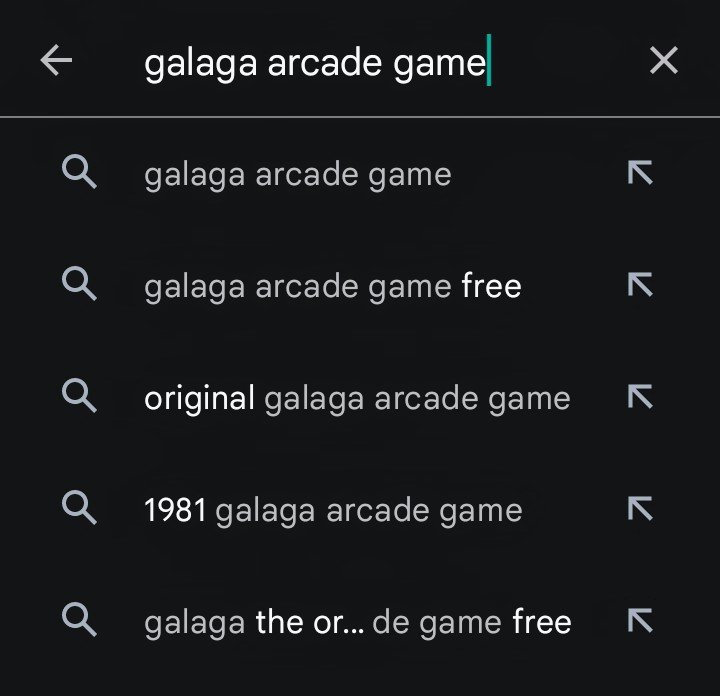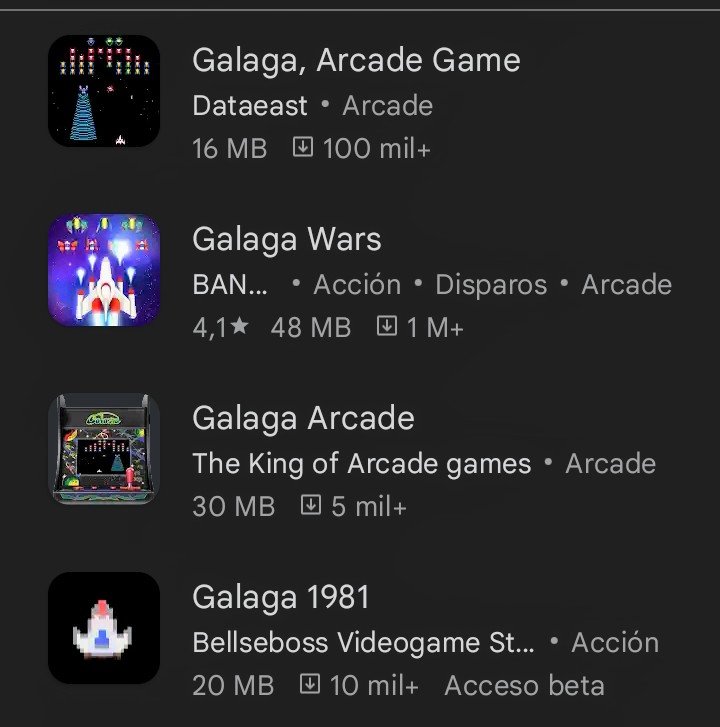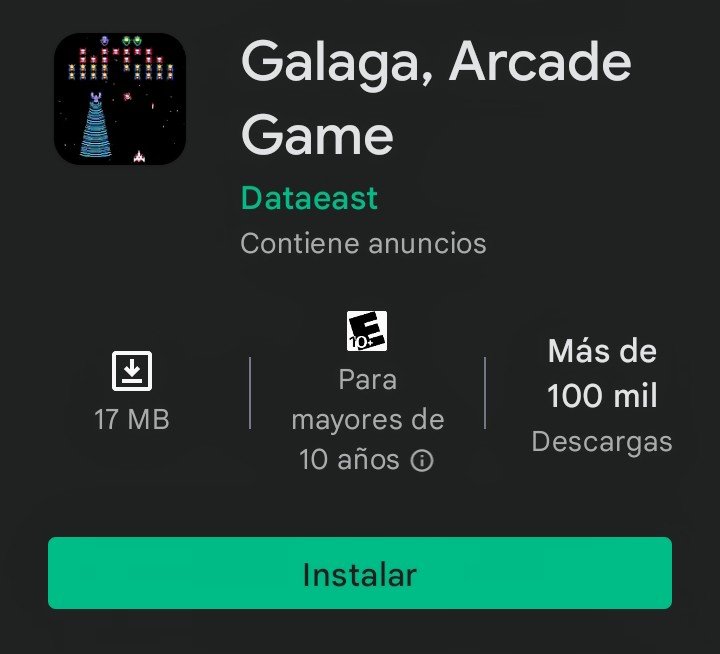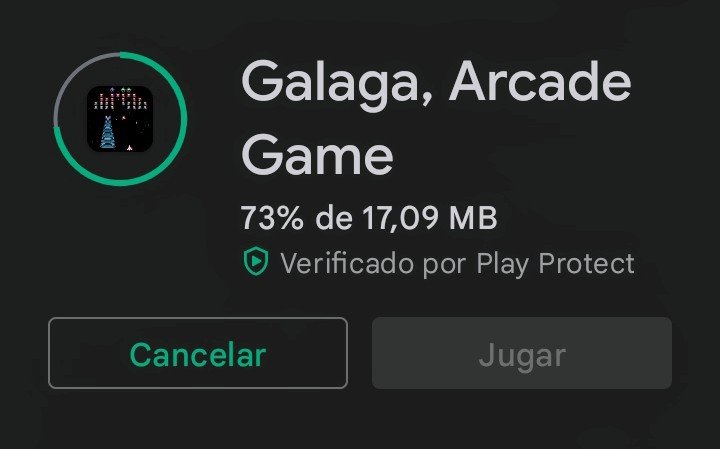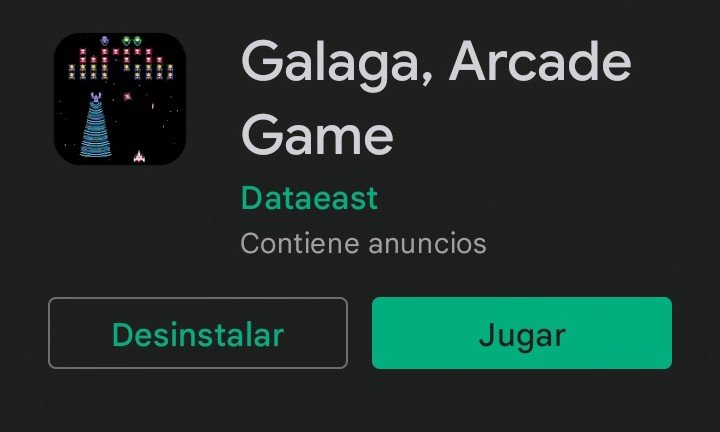 To start, logically we must enter the play store, locate the respective icon and select it. In the search bar, type galaga Arcade game, click on the magnifying glass, and the game appears first. We select the game, and then in the following screen we press install. We waited the process, and when finishing we select to play. We observe that the presentation of the game appears to us, as if one was initiated. The graphics are in essence of the Arcade games of those times.
Simply put, this is what we will see when we start a new game. We can see that we have two red buttons at the bottom of the screen. The left button makes our ship move sideways to dodge the Martians. The button on the right makes the ship shoot, you have to press it constantly. Both buttons simply work when you touch them with your fingers.
In the upper right part we have options, that when pressing it emits a menu with three alternatives. Summary, returns us to the game; UI Customization allows us to leave the controls by default, or move them, if we choose the Custom layout setting option; when this option is chosen, we must press some control to move them according to your preference. We press the back button of the device, and the option appears if we want to save the changes, no or yes.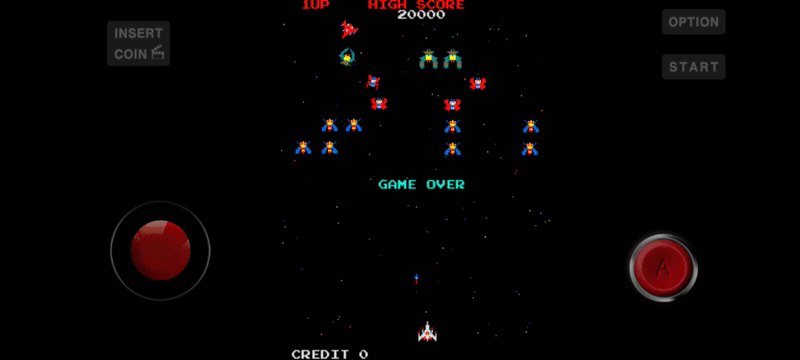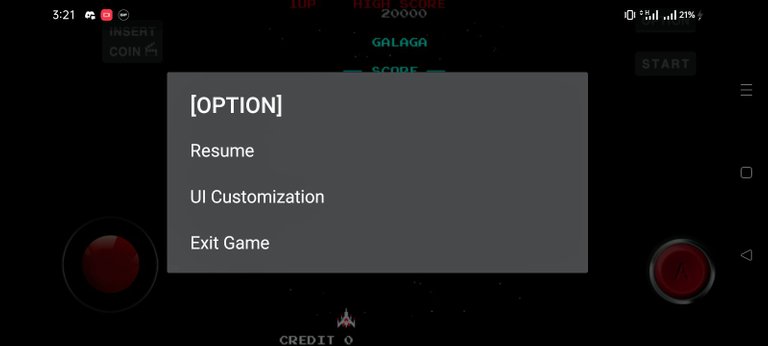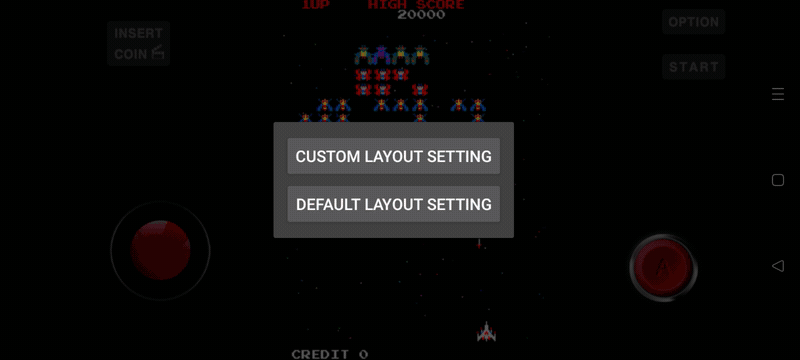 Para dar inicio al juego, simplemente presionamos el botón insert coin ubicado en la parte superior izquierda de la pantalla. Posteriormente aparecen los aviones invitándote a presionar star para comenzar. Tienes 3 naves o 3 vidas que debes resguardar muy bien si quieres seguir avanzando, y escalando niveles. Tienes una puntuación superior de 20.000 que debes sobrepasar; la puntuación que vamos alcanzando aparece al lado izquierdo de la puntuación alta. Al inicio podrás ver a todos los marcianos en forma de insecto, los cuales se organizan en enjambre, bajando y disparando bombas.
Algunos de ellos son marcianos suicidas jajaja, porque si no tienes cuidado chocarán con tu nave. De igual manera, si no te mueves con habilidad también serás explotado. Como te darás cuenta, cuando los insectos entran en escena, no están ubicados en sus puestos, sino que van entrando en formaciones especiales hasta quedar todos en su respectivo lugar. Como dije mueve la nave con el botón rojo izquierdo, y disparas con el botón rojo derecho. Pierdes las tres naves y se acaba el juego.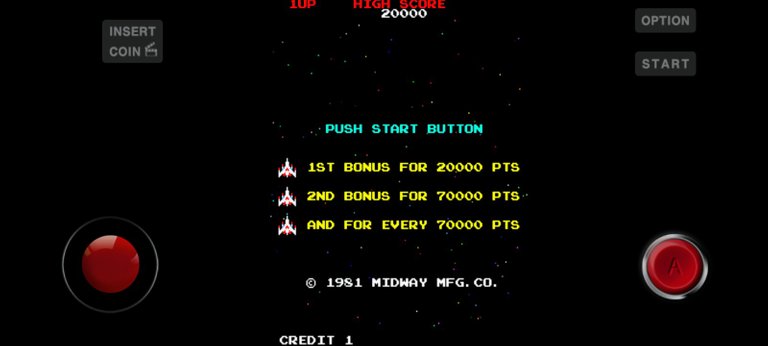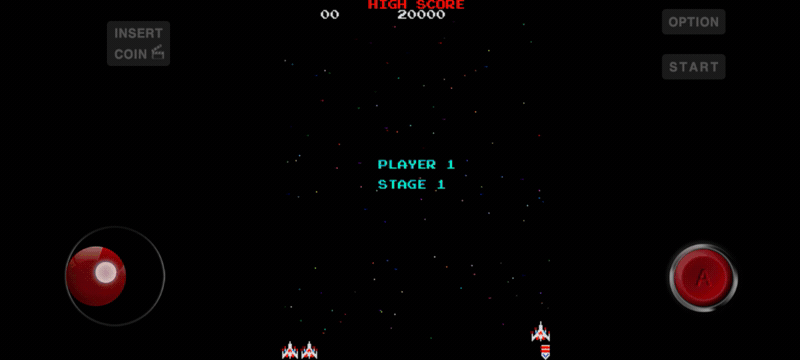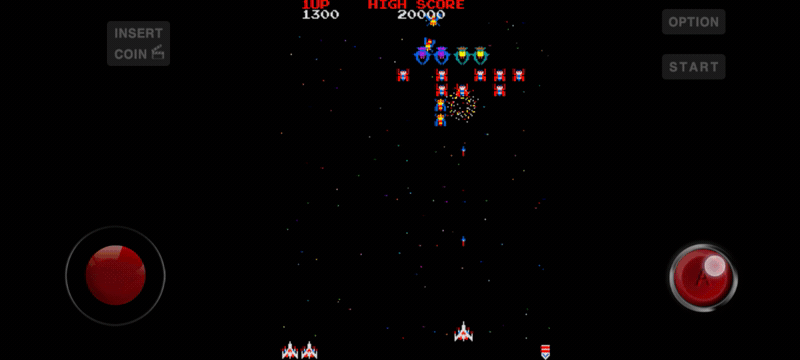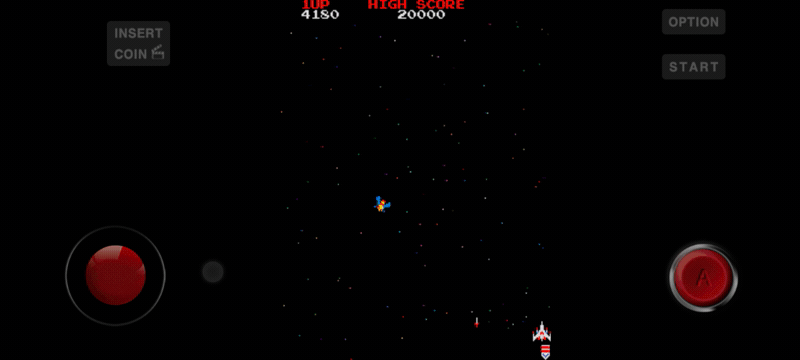 To start the game, simply press the insert coin button located at the top left of the screen. Then the airplanes appear inviting you to press star to start. You have 3 ships or 3 lives that you must protect very well if you want to continue advancing and climbing levels. You have an upper score of 20,000 that you must surpass; the score that you reach appears on the left side of the high score. At the beginning you will see all the Martians in the form of insects, which are organized in swarm, descending and shooting bombs.
Some of them are suicidal Martians hahaha, because if you are not careful they will collide with your ship. Likewise, if you don't move skillfully you will also be exploited. As you will notice, when the insects enter the scene, they are not located in their positions, but they enter in special formations until they are all in their respective places. As I said move the ship with the left red button, and shoot with the right red button. You lose all three ships and the game is over.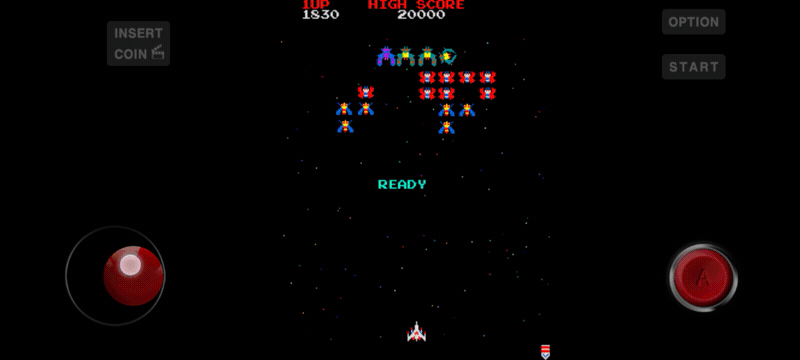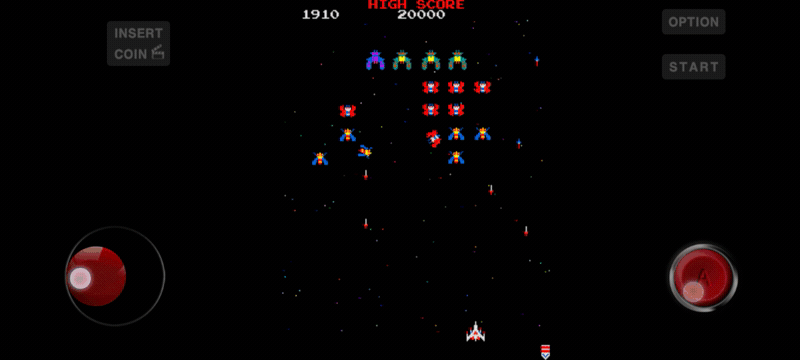 Debemos tener presente, que los marcianos no disparan desde su formación, sino que cuando la rompen, y vienen en picada es cuando empiezan a disparar. Hay que tener mucho cuidado, ya que los movimientos de los marcianos son aleatorios, nunca sabemos por donde vendrán. También te podrás dar cuenta, que al igual que en el juego original, aparecen los jefes galaga, los cuales están protegidos por los subalternos o los marcianos comunes que mueren con un disparo.
A diferencia de ellos, los jefes galaga requieren de dos impactos para ser explotados, al recibir un disparo se tornan de otro color. Este jefe galaga también tiene la propiedad de que puede bajar y ubicarse entre los marcianos y la nave, con el objeto de lanzar un rayo que puede secuestrar una nave, ese rayo lo puedes ver en la portada tratando de secuestrarme, jajajaja.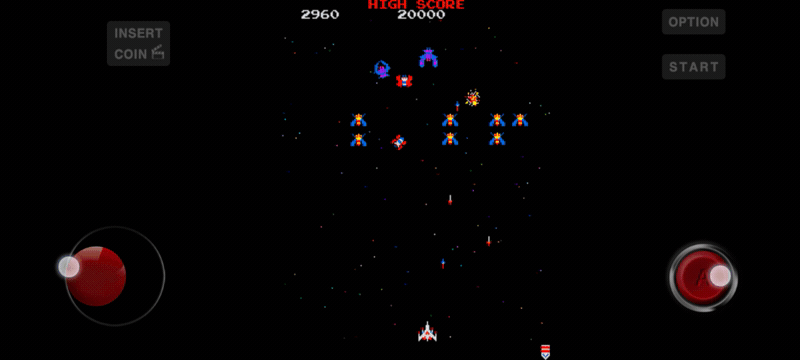 We must keep in mind that the Martians do not shoot from their formation, but when they break it, and come in a dive is when they start shooting. You have to be very careful, since the Martians' movements are random, we never know where they will come from. You will also notice that, as in the original game, Galaga bosses appear, which are protected by minions or common Martians that die with a shot.
Unlike them, the galaga bosses require two hits to be exploded, and when they are shot they turn a different color. This galaga boss also has the property that it can go down and place itself between the Martians and the ship, in order to launch a ray that can kidnap a ship, you can see that ray on the cover trying to kidnap me, hahahaha.

Como es lógico, debes eliminar a todos los marcianos para ir avanzando de nivel. Debemos tener presente que en cada nivel nuevo, los marcianos serán más rápidos, podrán tener nuevas formaciones, y tener más habilidad para explotar la nave. Si no estamos atentos nos podemos volver locos de tantos marcianos que vienen en picada. Un dato que te doy, es que luego del nivel 4, los marcianos subalternos o comunes se pueden convertir en 3 cada uno. Una total locura, esa pantalla estará muy saturada.
Queridos amigos, sin temor a equivocarme, este es un juego que debe estar en el inventario de todos los amantes de los videos juegos. No se puede negar que a pesar de ser simple, se torna muy adictivo, por lo menos en mi caso es así. Lo más importante, es que el juego no necesita exclusivos recursos para ser ejecutado, ya que como se dijo anteriormente, ocupa apenas 17.09 MB de almacenamiento, esto es relativamente nada. Hoy en día todos estamos avanzados, pero este es un juego que no pasa de moda, y ha perdurado en el tiempo. Espero haya sido de su agrado y nos vemos pronto.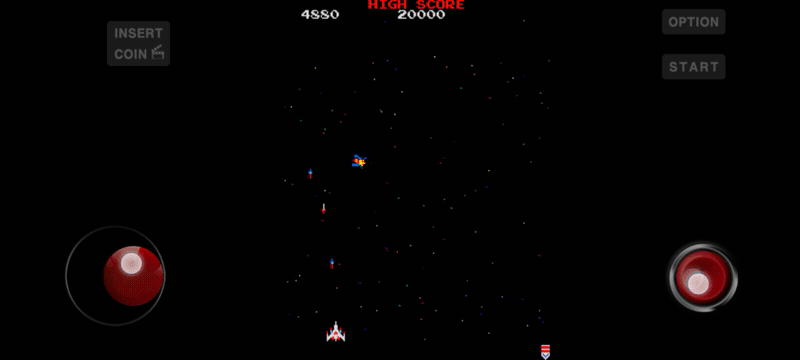 As is logical, you must eliminate all the Martians to advance to the next level. We must keep in mind that in each new level, the Martians will be faster, may have new formations, and have more ability to exploit the ship. If we are not attentive, we can go crazy with so many Martians coming in a dive. One piece of information I'll give you is that after level 4, the Martians can become 3 Martians each. Total madness, that screen will be very saturated.
Dear friends, without fear of being wrong, this is a game that should be in the inventory of all video game lovers. There is no denying that despite being simple, it becomes very addictive, at least in my case it is so. The most important thing is that the game does not need exclusive resources to be executed, since as mentioned above, it occupies only 17.09 MB of storage, that is relatively nothing. Nowadays we are all advanced, but this is a game that does not go out of fashion, and has endured over time. I hope you enjoyed it and see you soon.

...Gracias Por Visitar...
...Thanks for visiting...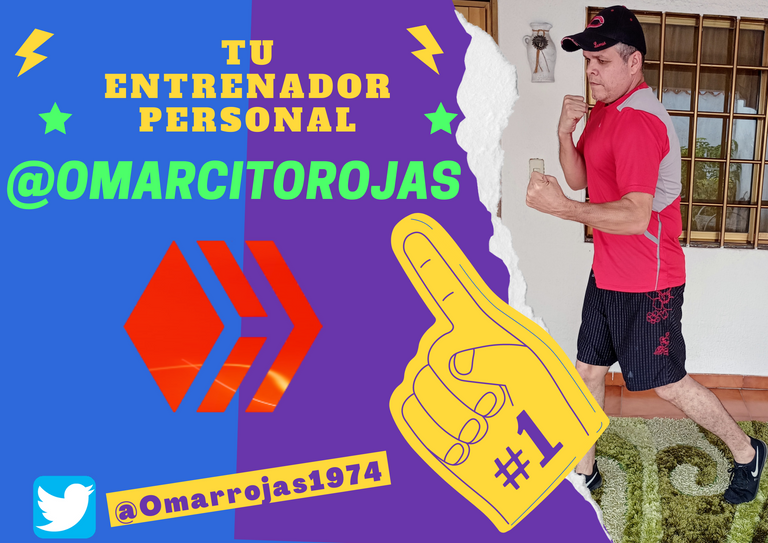 Imágenes tomadas por captura de pantalla desde el realme 7i.
Images taken by screen capture from the realme 7i
Imagen de Galaga de Portada
Image of Cover Galaga
Sorry. English is not our native language. Therefore, a web translator is used for texts in English. (Spanishdict)