---
Ronin y Su Chopper... Shipment 1944 Recargado... Plomo y Plomo. Bienvenidos a Call Of Duty Mobile; ha culminado otra semana de la Guerra de Clanes, está cerrada pero el Clan Hivers pudo avanzar. La semana antes pasada fue desastrosa porque no ganamos ni un solo nodo, nos dieron hasta en la cédula. Sin embargo, esta semana fue todo lo contrario, ganamos 6 nodos a fuerza de disparos y estrategia. Me siento complacido por haber aportado buenos puntos en esta gran victoria de nuestro clan, hice un total de 27.905 puntos y quedé primero en las estrellas de la semana; eso me motiva aún más para seguir adelante y apoyar con más energía a este grandioso equipo. Otro punto a favor, es que en la guerra de esta semana inicié en el nivel 128 y al culminarla, subí al nivel 131 echando plomo parejo hermanos, jajajajaja.
También hubo otra adquisición importante, porque no jugué con el marciano verde, sino que subí de nivel al recibir al chinito Ronin Hagakure, un experto en sabotaje y en la protección de países. Al inicio no conté con el casco y el traje de Ronin, pero al finalizar la guerra ya Ronin tienen su vestimenta completa. Entonces, para apoyar a nuestro clan hemos librado la batalla en dos modalidades, primero nos fuimos con el duelo por equipos 10 contra 10 y luego la matanza fue igual de 10 contra 10, pero en dominio. Ambas modalidades jugadas en el mapa Shipment 1944 recargado, un mapa que se presta para una matanza total, preparen las fosas comunes porque la sangre va a correr en todo momento. Activos.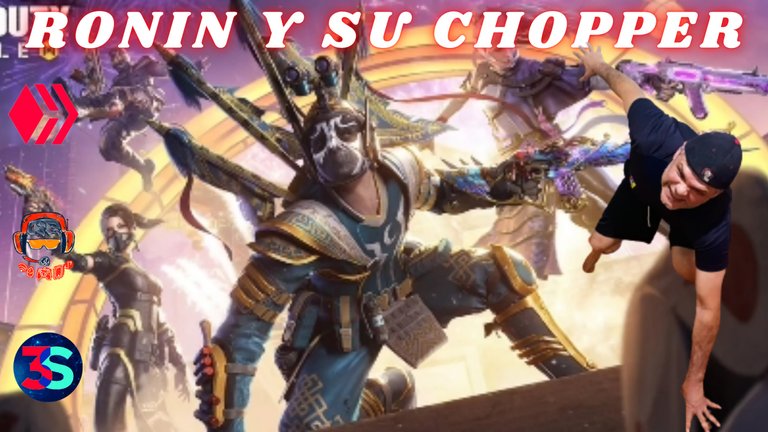 Portada Editadas en/Cover Edited in Canva
Video Editado en/Video Edited in CapCut
Visita mi canal de/Visit my channel 3speak
Gif creados en la aplicación/Gif created in the application HD Video To Gif Converter
Logos propiedad de / @hiveio, @geekzone @threespeak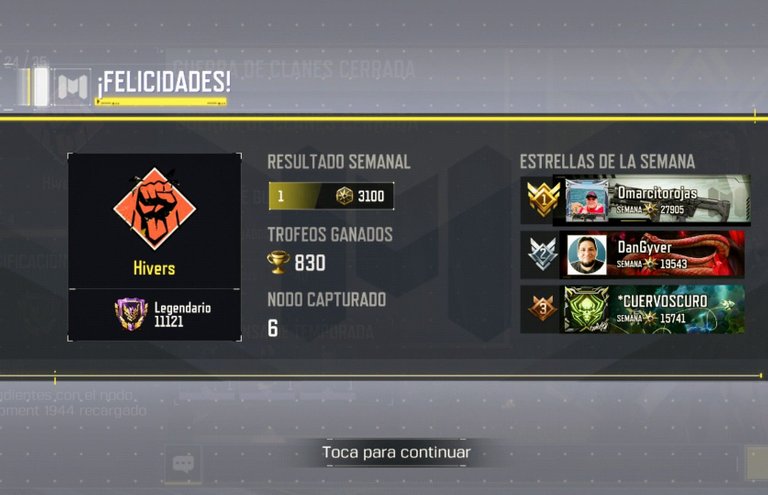 Ronin and His Chopper... Shipment 1944 Reloaded... Lead and Lead. Welcome to Call Of Duty Mobile; another week of the Clan War has ended, it is closed but the Hivers Clan was able to advance. The week before last was disastrous because we didn't win a single node, we were beaten to a pulp. However, this week was the opposite, we won 6 nodes by dint of shooting and strategy. I am pleased to have contributed good points in this great victory of our clan, I made a total of 27,905 points and I was first in the stars of the week; that motivates me even more to go ahead and support this great team with more energy. Another point in my favor is that in this week's war I started at level 128 and at the end of it, I climbed to level 131, throwing lead evenly brothers, hahahahahaha.
There was also another important acquisition, because I did not play with the green Martian, but I leveled up by receiving the Chinese Ronin Hagakure, an expert in sabotage and protection of countries. At the beginning I didn't have the Ronin helmet and suit, but at the end of the war Ronin already have their complete outfit. So, to support our clan we have fought the battle in two modes, first we went with the 10 vs. 10 team duel and then the slaughter was the same 10 vs. 10, but in domination. Both modes played on the map Shipment 1944 reloaded, a map that lends itself to a total slaughter, prepare the mass graves because blood will flow at all times. Assets.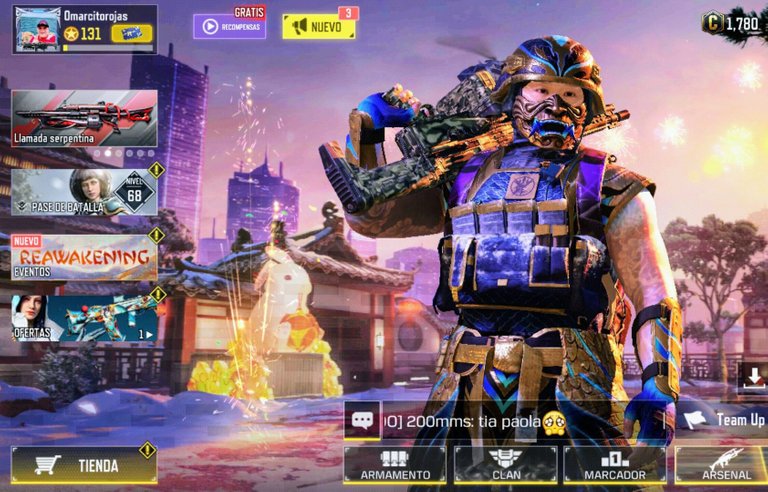 Estamos en un nuevo año; año del conejo y con ella estamos disfrutando de la temporada 1 del renacimiento en Call Of duty Mobile. Vamos a la batalla con un nuevo personaje, siempre activo con un armamento de poder. Hablamos del famoso Ronin Hagakure y está dispuesto a eliminar a sus enemigos con la Chopper de 150 disparos. Esta batalla la vamos a disputar en el nodo Shipment 1944, nodo donde nuestro clan está de segundo a unos 2000 puntos por debajo.
Entonces, este combate lo disputamos en dos modalidades para tratar de llegar lo más cerca, igualar o asaltar el primer lugar. Estoy seguro que junto a mis grandiosos compañeros podremos lograr la victoria en este nodo. En la guerra ganamos 6 nodos, pero perdimos algunos y no sabemos si este fue uno de los perdidos. Eso lo deberán descubrir ustedes al observar este entretenido video, que de paso está muy bueno, con buena narración, disparos a montón y sangre para donar a quien la quiera, jajajaja.
We are in a new year; year of the rabbit and with it we are enjoying season 1 of the renaissance in Call Of duty Mobile. We go into battle with a new character, always active with a power armament. We are talking about the famous Ronin Hagakure and he is ready to eliminate his enemies with the 150-shot Chopper. We are going to fight this battle in the Shipment 1944 node, a node where our clan is second at about 2000 points below.
So, this battle will be played in two modes to try to get as close as possible, equal or assault the first place. I am sure that together with my great companions we will be able to achieve victory in this node. In the war we won 6 nodes, but we lost some and we don't know if this was one of the lost ones. You will have to find that out by watching this entertaining video, which by the way is very good, with good narration, lots of shooting and blood to donate to whoever wants it, hahahaha.

El inicio de la guerra tuvo lugar en la modalidad de duelo por equipos en un 10 contra 10. Aquí no hay lugar donde esconderse, nadie se puede escapar a los disparos por ser este un mapa muy pequeño. Si vas a la derecha, te matan por la izquierda, si vas al frente, te eliminan por la retaguardia. Hay que estar muy atentos porque las balas están por doquier, puedes matar a cinco enemigos casi al mismo tiempo; pero si te descuidas, ten por seguro que vas a la funeraria, jajajaja. Una cosa negativa que tiene esta Chopper es el ser muy pesada y a la hora de recargar, este proceso se hace muy lento dando tiempo al enemigo a que te mate. Por ello hay que buscar algún rincón para recargar las balas, pero a veces no hay chance y terminas muerto.
Luego de disputar el primer gameplay, nos fuimos al combate en el mismo mapa Shipment 1944, pero en la modalidad de dominio siempre en 10 contra 10 soldados. Como ustedes saben y si no lo saben, en esta modalidad se debe llegar a 150 muertes pero en dos etapas, cada etapa de 75 puntos. Lo que me gusta de este mapa, es que alguien puede estar ganando por muchos puntos, pero en un abrir y cerrar de ojos cualquiera puede ganar, es decir, el que pierde puede tener una buena racha y ganar la partida. Amigos míos, ambas batallas estuvieron súper buenas, muchos disparos, mucha sangre y sobre todo mucho disfrute. Los dejo con estos dos gameplay y vivan la emoción de Call Of Duty Mobile, se les quiere y abrazos a todos y descubran si llegamos al primer lugar.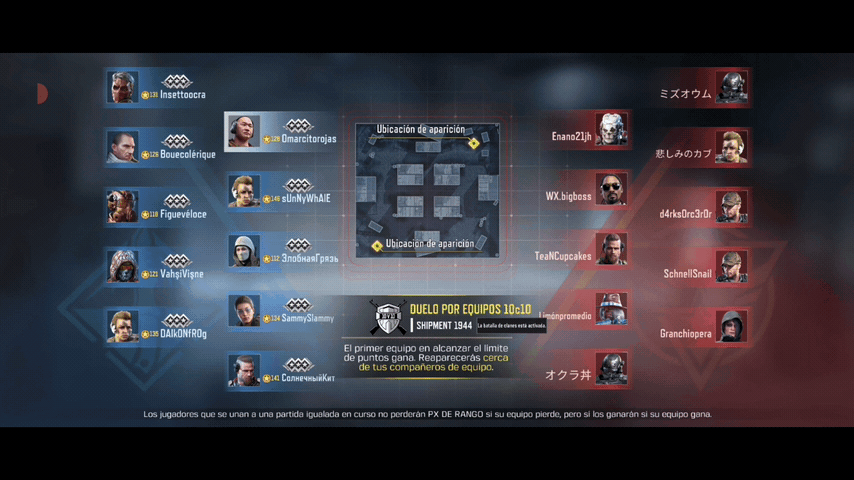 The start of the war took place in the team duel mode in a 10 vs. 10. Here there is no place to hide, no one can escape the shots because this is a very small map. If you go to the right, you are killed from the left, if you go to the front, you are eliminated from the rear. You have to be very attentive because the bullets are everywhere, you can kill five enemies almost at the same time; but if you get careless, be sure you're going to the funeral home, hahahaha. One negative thing about this Chopper is that it is very heavy and when it comes to reloading, this process is very slow, giving the enemy time to kill you. So you have to look for a corner to reload the bullets, but sometimes there is no chance and you end up dead.
After playing the first gameplay, we went to the combat on the same map Shipment 1944, but in the domination mode always in 10 against 10 soldiers. As you know and if you do not know, in this mode you must reach 150 kills but in two stages, each stage of 75 points. What I like about this map, is that someone can be winning by many points, but in the blink of an eye anyone can win, that is, the loser can have a good run and win the game. My friends, both battles were super good, a lot of shooting, a lot of blood and above all a lot of enjoyment. I leave you with these two gameplay and live the excitement of Call Of Duty Mobile, love and hugs to all and find out if we reach the first place.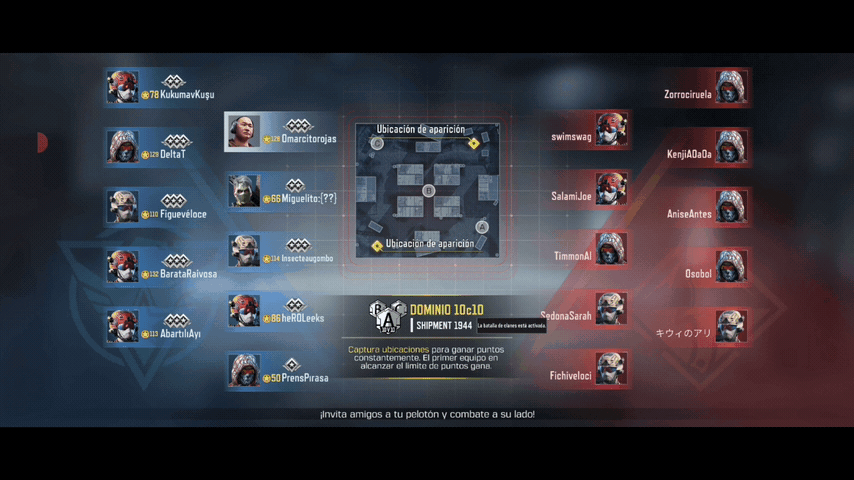 ...Gracias Por Visitar...
...Thanks for visiting...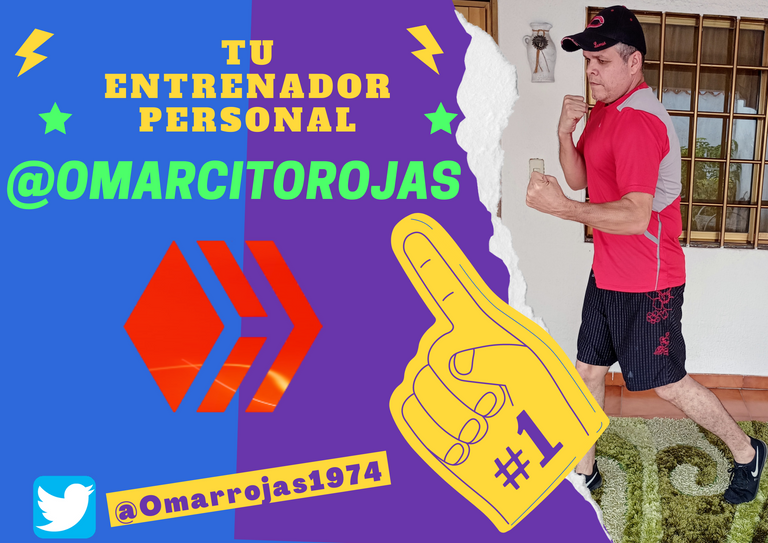 Video Intro Intro sin texto (1), autor Diego AX. Fue editado en CapCut
Video Intro Intro without text (1), author Diego AX. It was edited in CapCut
El sonido interno proviene del video juegos
Internal sound comes from video games
Las capturas de pantalla y los gifs provienen del video
Screenshots and gifs come from the video
Use of the Deepl translator to translate texts into English
---
▶️ 3Speak