---
El Diablo Rojo contra los Vivos y No Muertos... Jajajaja ¡Que contradicción!. No paramos y estamos de vuelta con la diversión que nos tiene con el vicio a millón. Aquí tenemos otra entrega de #CallofdutyMobile, porque las emociones no se detienen, más aún si estamos en contaste actividad con nuestro Clan Hivers, somos muchos los que estamos en este clan sumando puntos y tratando día a día de lograr la mayor cantidad de nodos posibles en la popular guerra de clanes. Hoy es el día 4 de la Guerra y aunque el nodo del #gameplay que les voy a presentar ya lo hemos ganado, quise traer mis impresiones y una forma o estrategia que utilicé para alcanzar buenos puntos y así elevar a nuestro clan a un puesto mayor.
Es de hacer notar que hay clanes muy buenos, tienen mayor cantidad de participantes y ellos se activan en gran medida. Sin embargo, los #Hivers siempre estamos en batalla y hemos podido ganar en estas últimas semanas de esta temporada, un importante número de nodos y esta semana no será diferente, porque vamos por buenos pasos. Entonces, en ocasiones anteriores no me había gustado jugar esta modalidad del súper ataque de los no muertos 2.0, pero como esta semana está incluida en la guerra de clanes la probé por primera vez y déjenme decirles que me gustó mucho, a pesar de que se trataba de zombies, muertos y esas cosas. Lo jugué, no le di tregua a los enemigos, sumé muchos puntos y eso es lo que verán en este #video que de verdad está muy bueno.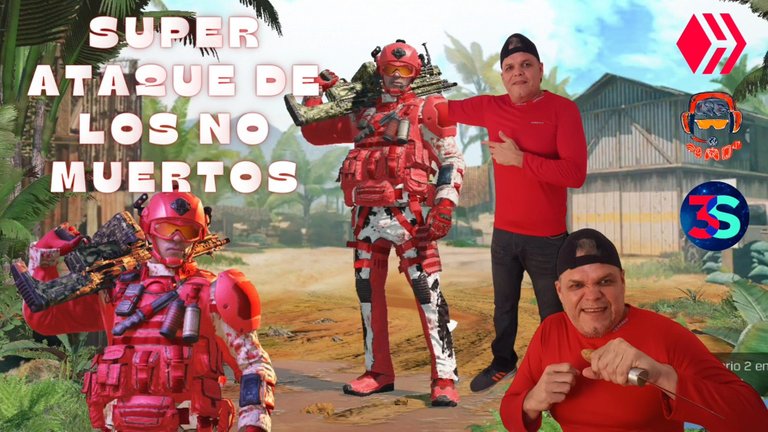 Portada y video portada Editada en/Cover and Video cover Edited in Canva
Video Editado en/Video Edited in CapCut
Visita mi canal de/Visit my channel 3speak
Logos propiedad de / @hiveio, @geekzone @threespeak
The Red Devil vs. the Living and Undead.... Hahahaha What a contradiction. We don't stop and we're back with the fun that has us with the vice a million. Here we have another installment of #CallofdutyMobile, because the emotions do not stop, even more if we are in contaste activity with our Clan Hivers, we are many who are in this clan adding points and trying day by day to achieve as many nodes as possible in the popular clan war. Today is day 4 of the War and although the #gameplay node that I am going to present you we have already won, I wanted to bring my impressions and a way or strategy that I used to achieve good points and thus raise our clan to a higher position.
It should be noted that there are very good clans, they have more participants and they are activated to a great extent. However, we #Hivers are always in battle and we have been able to win in these last weeks of this season, an important number of nodes and this week will not be different, because we are on the right track. So, in previous occasions I had not liked to play this modality of the super attack of the undead 2.0, but as this week is included in the clan war I tried it for the first time and let me tell you that I liked it a lot, even though it was about zombies, dead and stuff. I played it, I gave no truce to the enemies, I scored a lot of points and that's what you will see in this #video that is really very good.

Estamos activos en la guerra de clanes y en esta semana por ahora, también estoy entre las estrella. Sin embargo, para mí estar o no dentro de las estrellas de la semana no es muy importante, sino lo que importa y es mi punto de vista, es el de trabajar en equipo para sumar puntos y ganar la mayor cantidad de nodos posibles. Esto es como un juego de baloncesto, de que sirve que un jugador haga 100 puntos si los demás no aportan y el equipo pierde. Por eso para mí jugar en equipo es más importante, ahora, a veces es difícil coincidir con los demás compañeros, por ello hay que buscar estrategias para que esto de logre.
Ahora, el nodo en el que estuve activo para este gameplay fue el del súper ataque de los no muertos 2.0. Aqui tenemos un tiempo de aproximadamente 4 minutos en dos oportunidades, para eliminar a los sobrevivientes si eres el monstruo, o tratar de sobrevivir si eres uno de los vivos, jajajaja, vivos y no muertos. Bueno esa es la intención y para ello tengo un nuevo personaje o guerrero, se trata del Mercenario 2 y lo he llamado el diablo rojo, plomo y plomo es lo que van a llevar los enemigos y si soy no muerto, con mi sable llevarán machete, jajajajaja.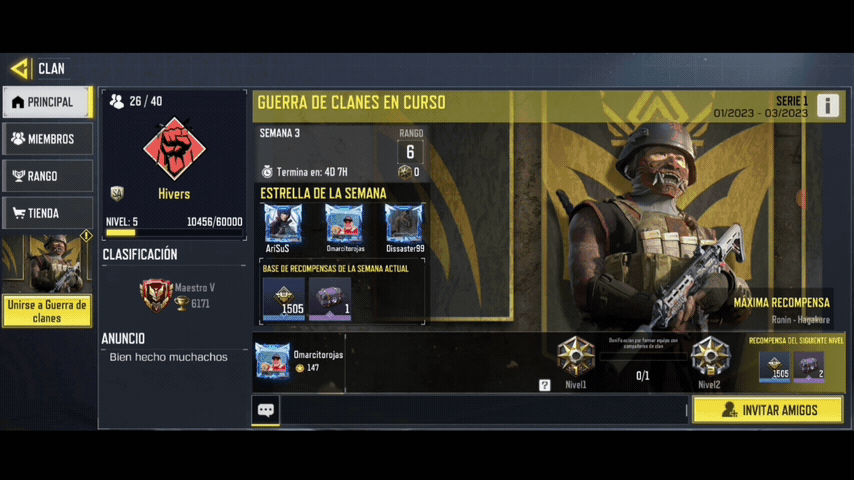 We are active in the clan war and this week for now, I am also among the stars. However, for me to be or not to be among the stars of the week is not very important, but what matters and is my point of view, is to work as a team to score points and win as many nodes as possible. This is like a basketball game, what's the point of one player scoring 100 points if the others don't contribute and the team loses. That is why for me playing as a team is more important, now, sometimes it is difficult to coincide with the other teammates, so we must find strategies to achieve this.
Now, the node in which I was active for this gameplay was the super attack of the undead 2.0. Here we have a time of approximately 4 minutes in two opportunities, to eliminate the survivors if you are the monster, or try to survive if you are one of the living, hahaha, living and undead. Well that is the intention and for that I have a new character or warrior, it is the Mercenary 2 and I have called him the red devil, lead and lead is what the enemies will carry and if I am undead, with my saber they will carry machete, hahahahahaha.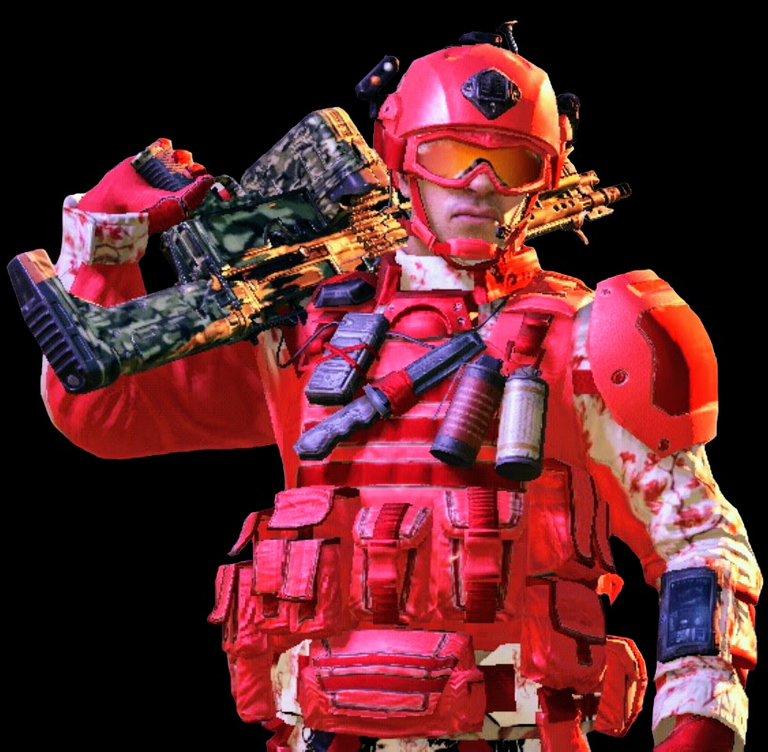 La partida se llevó a cabo en el mapa Crash y mi estrategia fue la de irme a una esquina para esperar al enemigo, matarlo rápido y convertirme en un no muerto. Esto con la intención de tener a la mayor cantidad de vivos cerca y poder eliminarlos de forma rápida, aunque maté a algunos, ellos me rodearon y a quien eliminaron rápido fue a mí, jajajaja. Pero eso no me detuvo porque de inmediato me recupere e inicié la matanza, machete con toda esa gente, aquí no se salvó nadie. Al final de esta primera vuelta obtuvimos la victoria, pero recuerden que son dos vueltas.
Ahora, para la segunda vuelta deberán confirmar por ustedes mismos si obtuvimos la victoria final, quien quedó de primer lugar o MVP y si pudimos sumar una cantidad considerable de puntos para nuestro clan; además de observar si el lugar de las estrellas de la semana se movió. Igual lo importante es sumar muchos puntos y si uno está en ese lugar es porque las demás personas o no se han incorporado a jugar, o juegan poco. Porque se ha dado el caso de que se juega poco, se suman pocos puntos, pero la persona está en el cuadro de honor.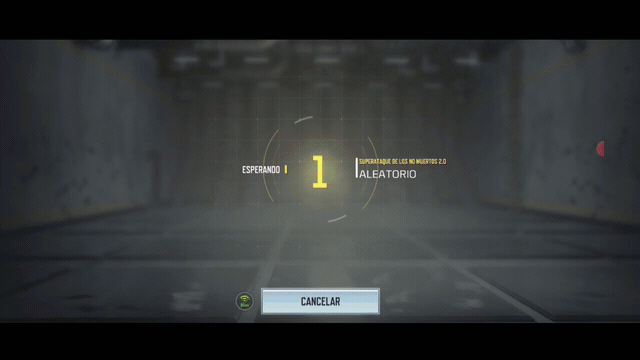 The game took place on the Crash map and my strategy was to go to a corner to wait for the enemy, kill him quickly and become an undead. This with the intention of having as many of the living close and to eliminate them quickly, although I killed some of them, they surrounded me and the one they eliminated quickly was me, hahaha. But that did not stop me because I immediately recovered and started the killing, machete with all those people, no one was saved here. At the end of this first round we got the victory, but remember that there are two rounds.
Now, for the second round you will have to confirm for yourselves if we got the final victory, who was first place or MVP and if we were able to add a considerable amount of points for our clan; besides observing if the place of the stars of the week moved. The important thing is to score a lot of points and if you are in that place it is because the other people have not joined the game, or play very little. Because it has been the case that one plays little, scores few points, but the person is in the honor roll.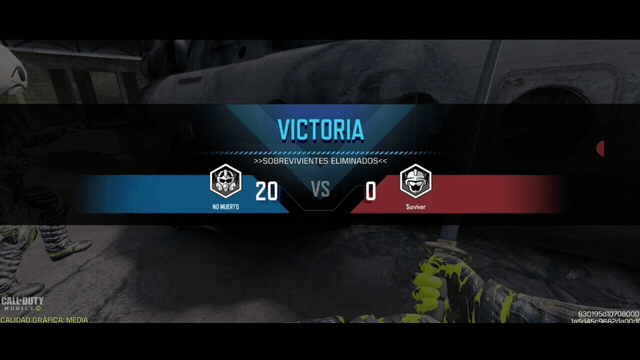 Por lo pronto, disfruten del video, vamos a activarnos todos y a echar plomo y plomo contra esos enemigos. A ganar nodos juntos para que el clan Hivers siga subiendo de escalón y así llegar algún día al primer lugar, puede ser difícil, más no imposible si todos aportamos un granito de arena. Un abrazo a todos hermanos y a jugar se ha dicho.
For now, enjoy the video, let's all get active and throw lead and lead against those enemies. To win nodes together so that the Hivers clan continues to climb the ladder and thus reach the first place someday, it may be difficult, but not impossible if we all contribute a grain of sand. A hug to all brothers and to play has been said.
...Gracias Por Visitar...
...Thanks for visiting...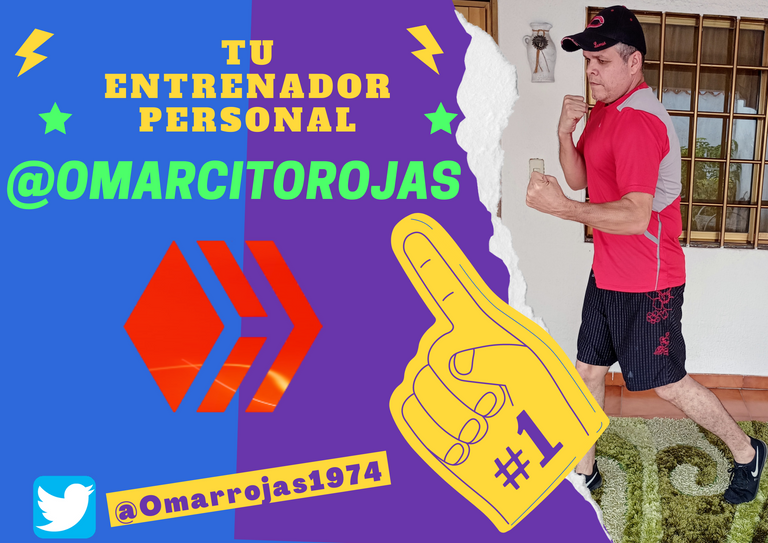 Fotos y video para la presentación incial tomados por Ronmel Núñez
Photos and video for the opening presentation taken by Ronmel Nuñez
Las imágenes de portada y del mini video de mi persona en la presentación, provienen de mismo video juegos.
The images of the cover and the mini video of me in the presentation, come from the same video games.
Use of the Deepl translator to translate texts into English
---
▶️ 3Speak