Continuamos inmersos en el mundo tecnológico, el cual crece día a día de una manera exponencial. En este caso, el mundo digital es uno de los elementos que siempre utilizamos como creadores de contenido, por lo que necesitamos herramientas como dispositivos móviles con cámaras que realicen tomas fotográficas magistrales, para plasmarlas en nuestros trabajos. Sin embargo, estos dispositivos o teléfonos celulares traen consigo cámaras, cuyas características hacen que las imágenes ocupen gran espacio de almacenamiento debido a su alta resolución de mega píxeles. Por ejemplo, la cámara de mi dispositivo es de 48 MP, pero existen de 64, 128 MP; incluso, la Samsung ha creado una cámara de 200 MP llamada ISOCELL HP1, la cual será usada en un teléfono móvil de la empresa Motorola, estas imágenes serán gigantes.
Pero, ¿se pueden imaginar ustedes una cámara de 3.200 mega píxeles, o lo que es lo mismo de 3.2 giga píxeles GP?. Bueno, esto no está alejado de la realidad, porque en Chile se construye el Observatorio Vera Rubin, y aunque está en contracción ya cuenta con una cámara de las características antes descrita. Pero bueno, en nuestros teléfonos y computadoras no podremos ver esas fotos, ya que el mismo artículo indica, que para disfrutar la foto en su totalidad se necesitan de 378 televisores 4k, una pelusa. Fuente.
Bueno, la intención de todo esto, es que muchas veces necesitamos de herramientas o aplicaciones que nos permitan cambiar el tamaño de nuestras fotos, ya que éstas, por la gran resolución de las cámaras ocupan un considerable espacio de almacenamiento, aunado al precario servicio de Internet existente por lo menos aquí en Venezuela, hace muy difícil la carga de las mismas al momento de crear nuestros contenidos. En tal sentido, les presento una aplicación llamada Cambio de Tamaño de Imagen, la cual nos permite minimizar ese espacio, y lo más importante, que la calidad de la foto permanece casi intacta. Entonces amigos, preparados todos porque vamos a dar inicio a este imperdible tutorial, porque sé que te interesar.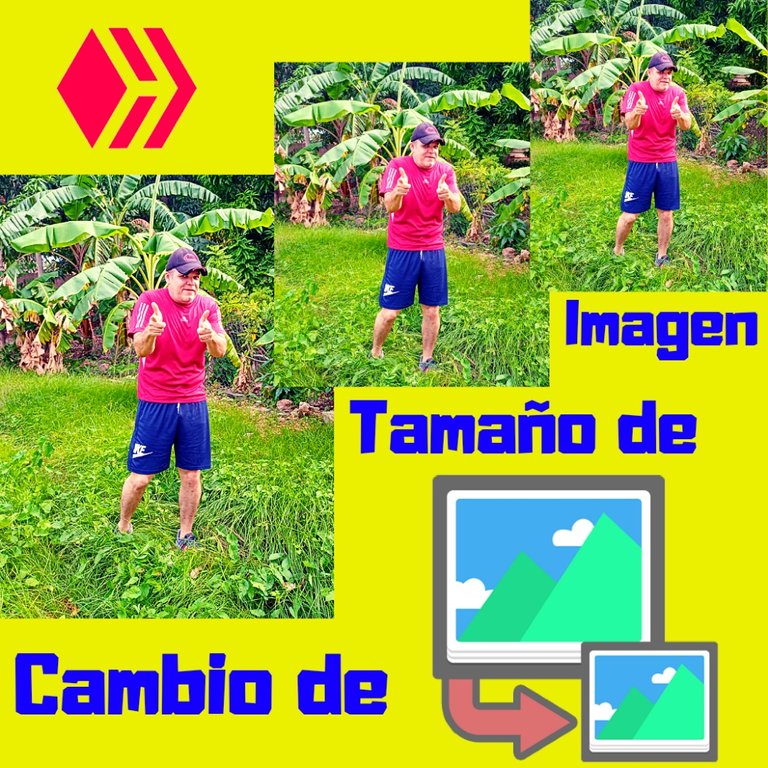 Imagen de mi Autoría Editada en/Image of my Authorship Edited in Canva
We continue to be immersed in the technological world, which is growing exponentially day by day. In this case, the digital world is one of the elements that we always use as content creators, so we need tools such as mobile devices with cameras that perform masterful photographic shots, to capture them in our work. However, these devices or cell phones bring with them cameras, whose characteristics make the images take up large storage space due to their high mega pixel resolution. For example, the camera of my device is 48 MP, but there are 64, 128 MP; Samsung has even created a 200 MP camera called ISOCELL HP1, which will be used in a Motorola cell phone, these images will be gigantic Source.
But can you imagine a 3,200 mega pixel camera, or 3.2 gigapixel GP camera? Well, this is not far from reality, because in Chile the Vera Rubin Observatory is being built, and although it is in contraction, it already has a camera with the characteristics described above. But well, in our phones and computers we will not be able to see these photos, since the same article indicates that to enjoy the photo in its entirety 378 4k televisions are needed, a fluff. Source.
Well, the intention of all this, is that many times we need tools or applications that allow us to change the size of our photos, since these, by the high resolution of the cameras occupy a considerable storage space, coupled with the precarious Internet service existing at least here in Venezuela, makes it very difficult to load them when creating our content. In this sense, I present an application called Resize Image, which allows us to minimize that space, and most importantly, the quality of the photo remains almost intact. So friends, everybody, get ready because we are going to start this unmissable tutorial, because I know you will be interested in it.

Como se mencionó antes, la aplicación a describir es la de Cambio de Tamaño de Imagen, así tal cual con este nombre la podemos ubicar en la play store. Es válido destacar que esta aplicación la uso a diario, por ello sé lo que les estoy indicando, y lo pueden verificar ubicando mis publicaciones, ya que todas mis fotos han pasado por esta app. La misma tiene un ranking de 3.9, no es muy alto, pero aceptable, y lo más importante, estoy plasmando aquí mi propia experiencia. Como dije, la podemos ubicar de forma gratuita en la play store, tiene un peso de almacenamiento de apenas 2.4MB. Su versión es la 1.2.1, y puede ser usado por dispositivos android 4.1 y versiones posteriores.
Es válido destacar, que los porcentajes de reducción dependerán de la resolución de su cámara y del tamaño que ésta proporcione a sus fotos. Es decir, que de acuerdo a los mega píxeles de las cámaras, el tamaño de almacenamiento de las fotos será mayor, una con respecto a otras, por lo que cuando indiquemos a la aplicación el porcentaje de reducción, debemos tener mucho cuidado de no colocar un porcentaje muy alto en la segunda vuelta, por lo que la imagen se podrá distorsionar; por lo general trabajo con una sola vuelta, todo dependerá del tamaño que deje esa vuelta para ver si requiere una segunda. Por esta razón les pido que estén atentos a mis orientaciones, ya que he usado la aplicación en todo momento.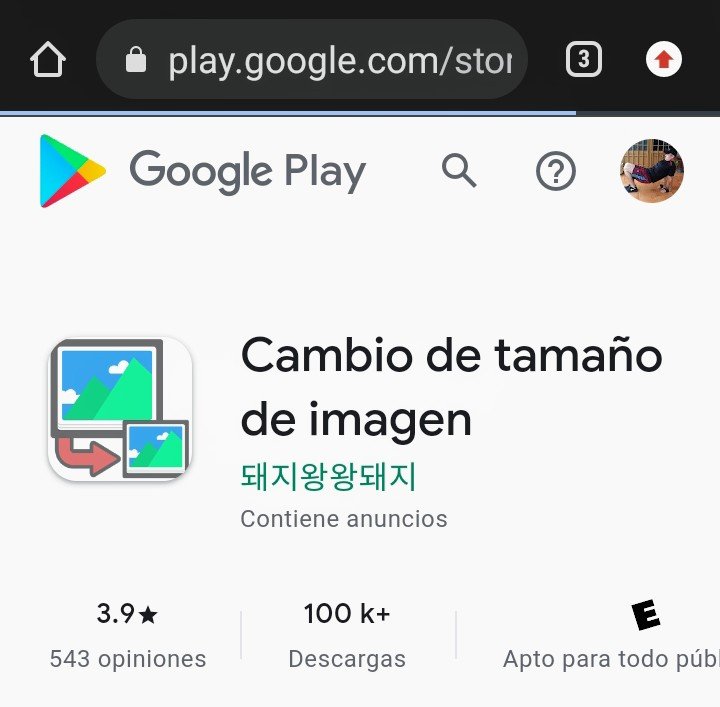 As mentioned before, the application to describe is the Image Resizer, so as such with this name we can locate it in the play store. It is valid to note that I use this application daily, so I know what I'm telling you, and you can verify it by locating my publications, since all my photos have gone through this app. It has a ranking of 3.9, not very high, but acceptable, and most importantly, I am reflecting here my own experience. As I said, we can find it for free in the play store, it has a storage weight of just 2.4MB. Its version is 1.2.1, and can be used by android devices 4.1 and later versions.
It is valid to point out that the reduction percentages will depend on the resolution of your camera and the size it provides to your photos. That is to say, that according to the mega pixels of the cameras, the storage size of the photos will be larger, one with respect to others, so when we indicate to the application the reduction percentage, we must be very careful not to place a very high percentage in the second round, so the image may be distorted; usually I work with a single round, everything will depend on the size that leaves that round to see if it requires a second one. For this reason I ask you to be attentive to my orientations, since I have used the application at all times.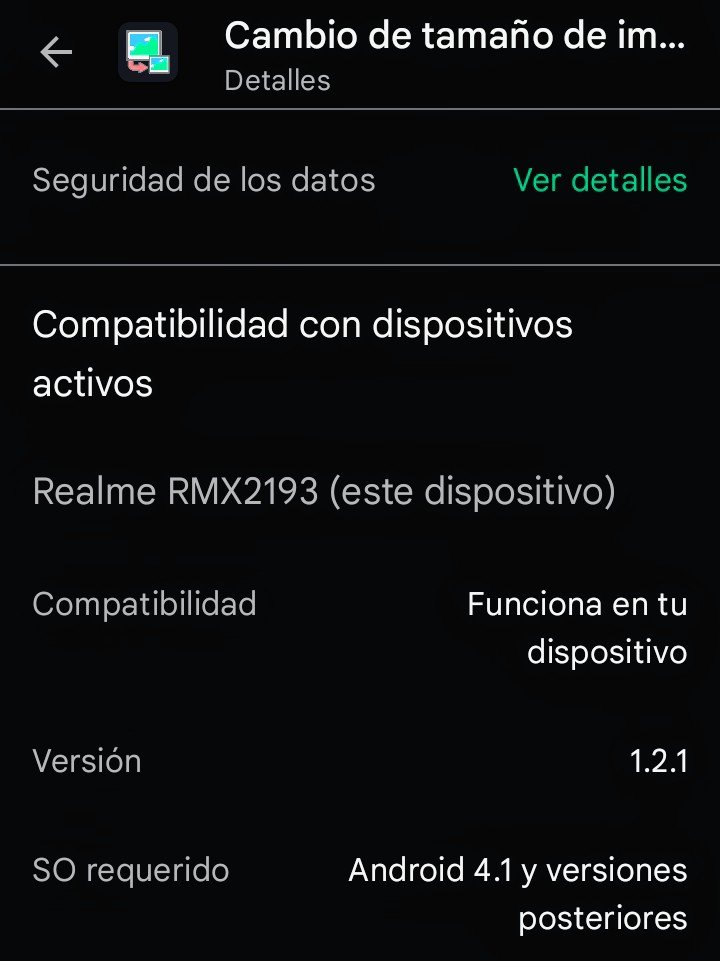 Ahora sí comenzamos; en primera instancia ubicamos la play store y entramos en ella. En la barra de búsqueda escribimos el nombre de la aplicación, Cambio de Tamaño de Imagen, así tal cual se las he indicado. Luego nos vamos al teclado, y presionamos la lupa para realizar la búsqueda. Estamos atentos, porque como el ranking de la App no es tan alto debemos bajar hasta localizarla, ubican la imagen tal cual como la has visto en la portada. Una vez ubicada, presionamos la imagen para cambiar la pantalla; verificamos que sea la aplicación deseada, y como pueden observar su peso es pequeño, presionamos instalar y esperamos que el sistema haga su trabajo. Ya instalada la App, simplemente presionamos abrir.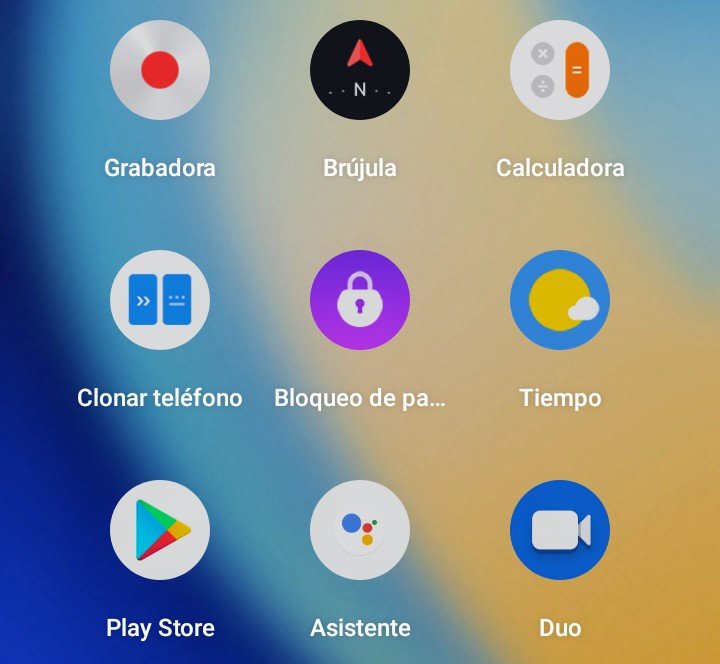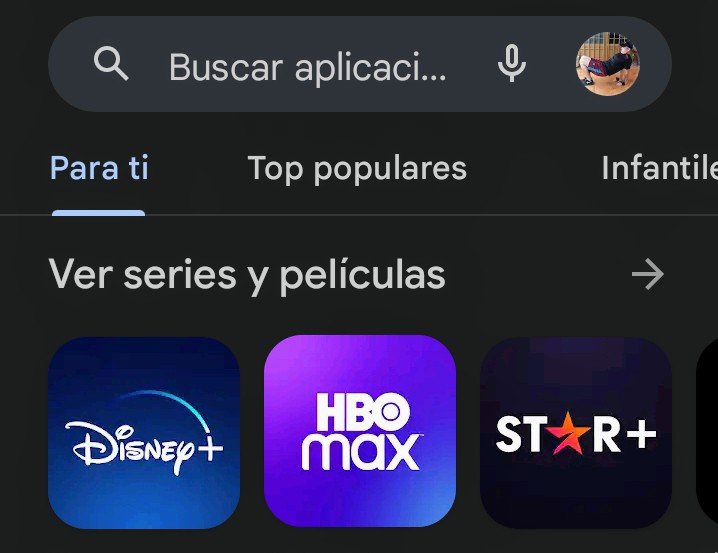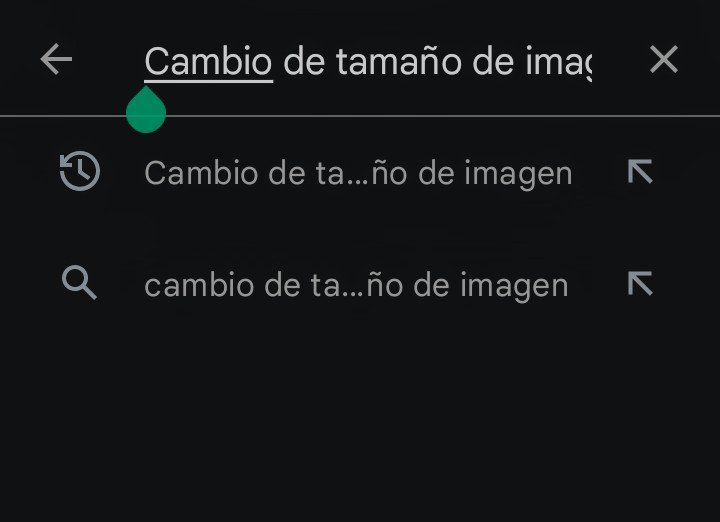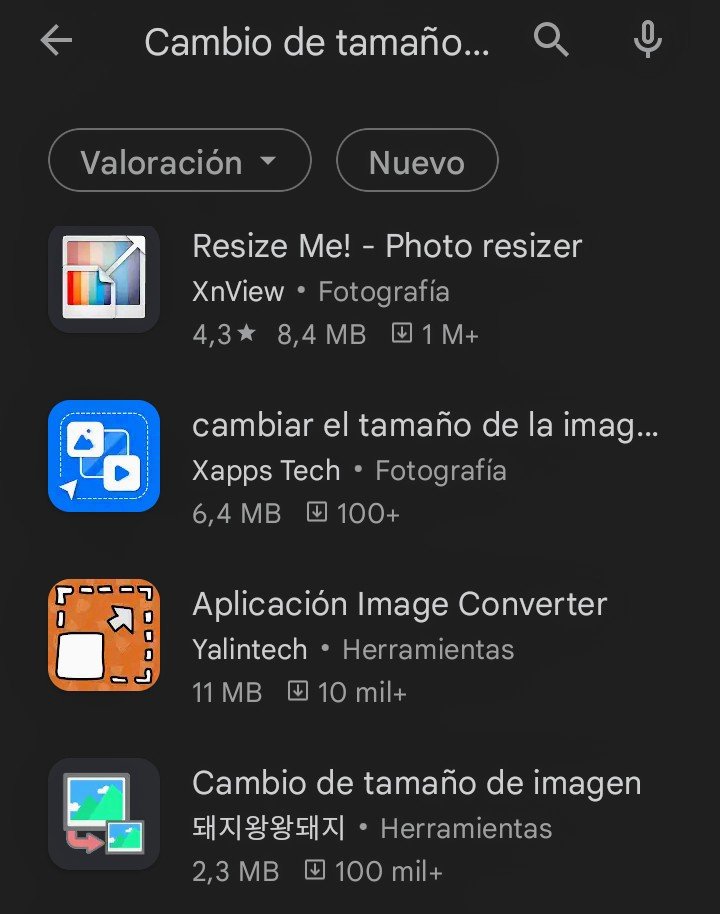 Now we start; in the first instance we locate the play store and enter it. In the search bar we write the name of the application, Image Resizing, just as I have indicated. Then we go to the keyboard, and press the magnifying glass to perform the search. We are attentive, because as the ranking of the App is not so high we must go down until locating it, locate the image as you have seen it in the cover. Once located, we press the image to change the screen; we verify that it is the desired application, and as you can observe its weight is small, we press install and wait for the system to do its work. Once the App is installed, simply press open.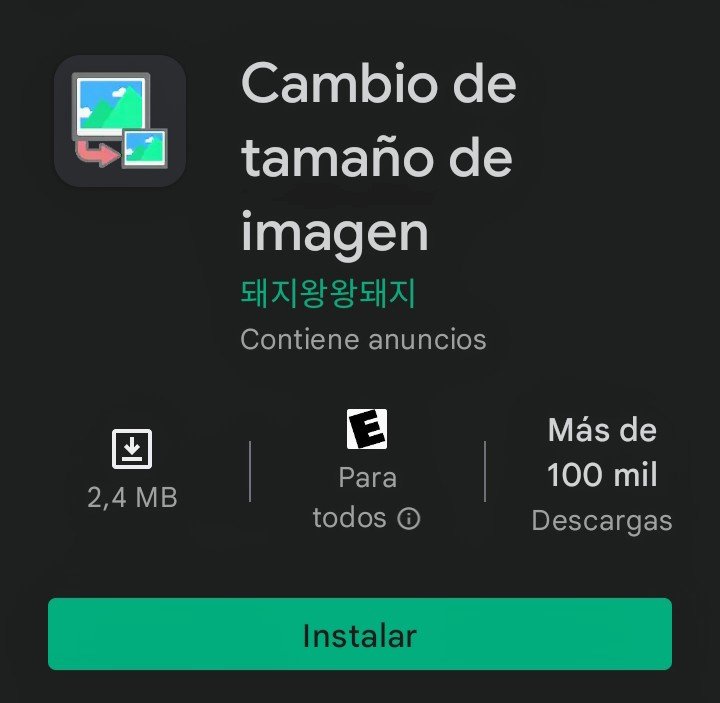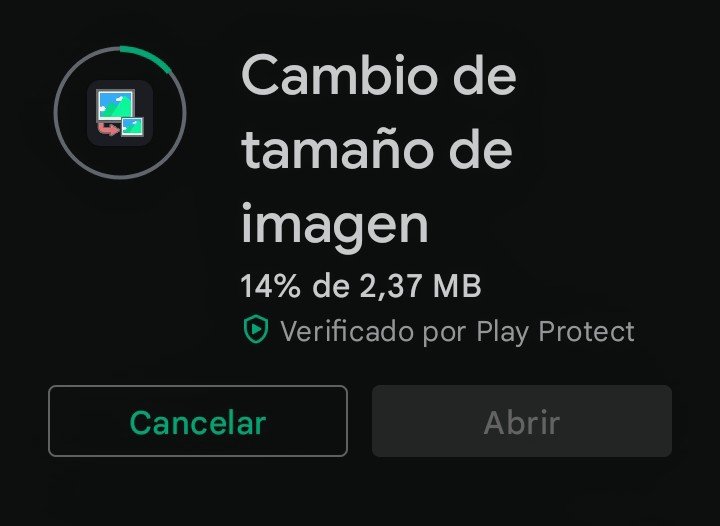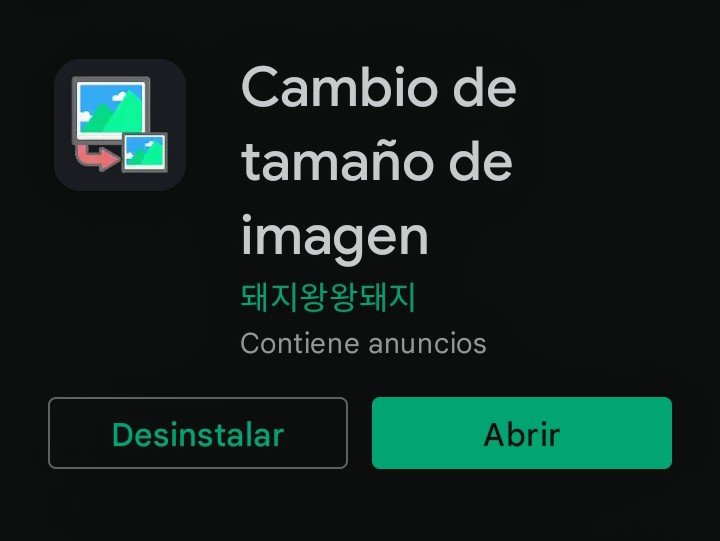 En la pantalla siguiente, como es la primera vez que se abre la aplicación, debemos dar los permisos correspondientes por lo que presionamos en botón confirmar; y luego permitir en la pantalla que aparece a continuación. Ya dentro de la aplicación, la misma nos presenta todas las carpetas que contienen fotografías, y como las imágenes que nos interesa convertir están en la carpeta camera, es esa carpeta que debemos seleccionar. Ojo esto es un ejemplo, ustedes entran en las carpetas que contienen las fotos que a ustedes les interesen. Ya dentro de la carpeta camera, podemos observar las fotos deseadas, las cuales, en mi caso son las dos primeras. Una característica de la aplicación, es que podemos convertir 12 fotos al mismo tiempo, las cuales podemos seleccionar presionando en una hasta que aparezca el símbolo de chequeo, luego seleccionan las otras 11 fotos.
Ahora, como nos interesa solo una, la seleccionamos y vemos la foto en grande, debajo vemos el tamaño tanto en píxeles, como en almacenamiento, la foto pesa 7.304 KB o 7.3 MB. Paso siguiente, presionamos la palabra convertir ubicada en la parte superior derecha de la pantalla. Como pueden ver en la nueva pantalla, allí aparecen las opciones de cambiar tamaño donde pueden cambiar el porcentaje de reducción moviendo la barra azul. La otra opción es la Guardar con dos alternativas, sobre escribir que reemplaza la foto original, y nuevo archivo, opción que permite crear una carpeta llamada Image Resized con las fotos convertidas, esta opción es la que recomiendo y es la que uso particularmente.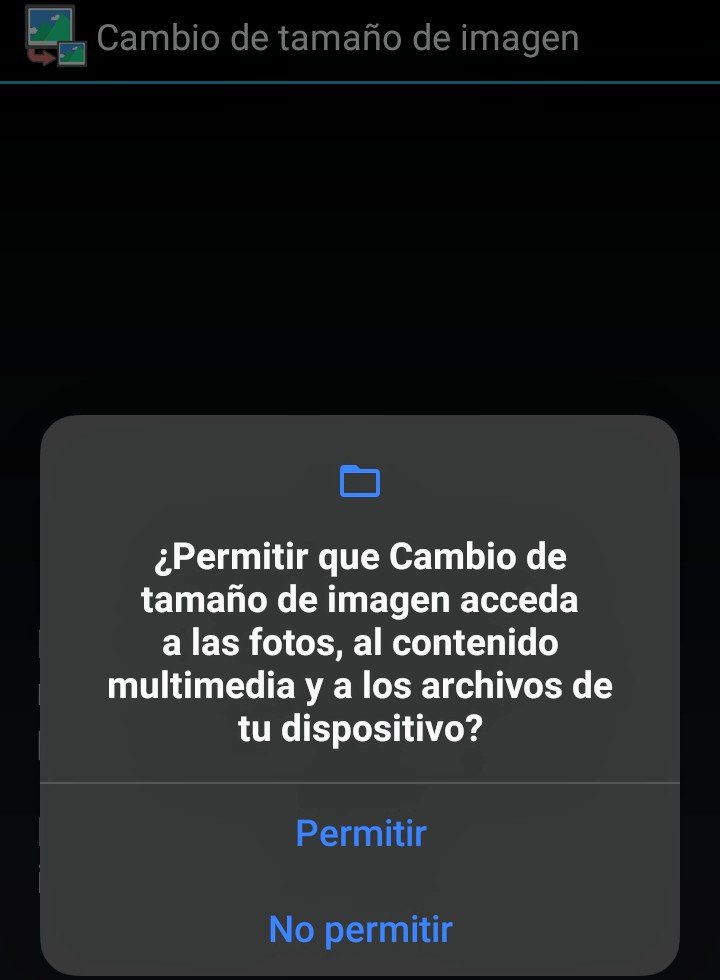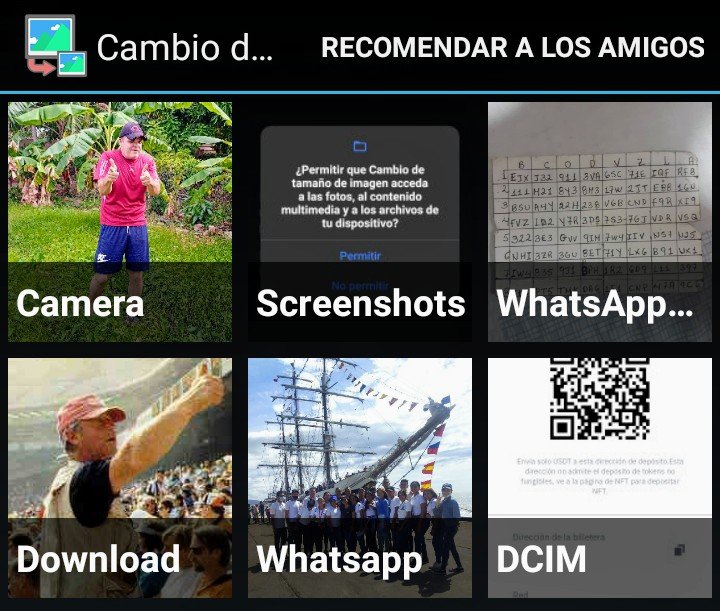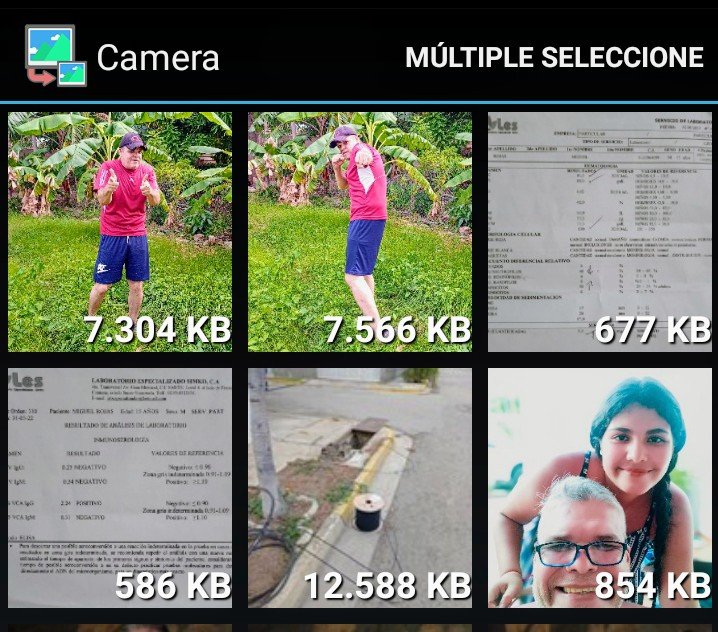 In the following screen, as it is the first time that the application is opened, we must give the corresponding permissions so we press the confirm button; and then allow in the screen that appears next. Once inside the application, it shows us all the folders that contain photographs, and as the images that we are interested in converting are in the camera folder, it is that folder that we must select. Note that this is an example, you enter the folders that contain the pictures you are interested in. Once inside the camera folder, we can see the desired photos, which in my case are the first two. A feature of the application is that we can convert 12 photos at the same time, which we can select by pressing on one until the check symbol appears, then select the other 11 photos.
Now, as we are only interested in one, we select it and we see the photo in large, below we see the size in pixels, as well as in storage, the photo weighs 7.304 KB or 7.3 MB. Next step, we press the word convert located in the upper right part of the screen. As you can see in the new screen, there appear the resize options where you can change the reduction percentage by moving the blue bar. The other option is the Save with two alternatives, overwrite that replaces the original photo, and new file, option that allows to create a folder called Image Resized with the converted photos, this option is the one I recommend and is the one I particularly use.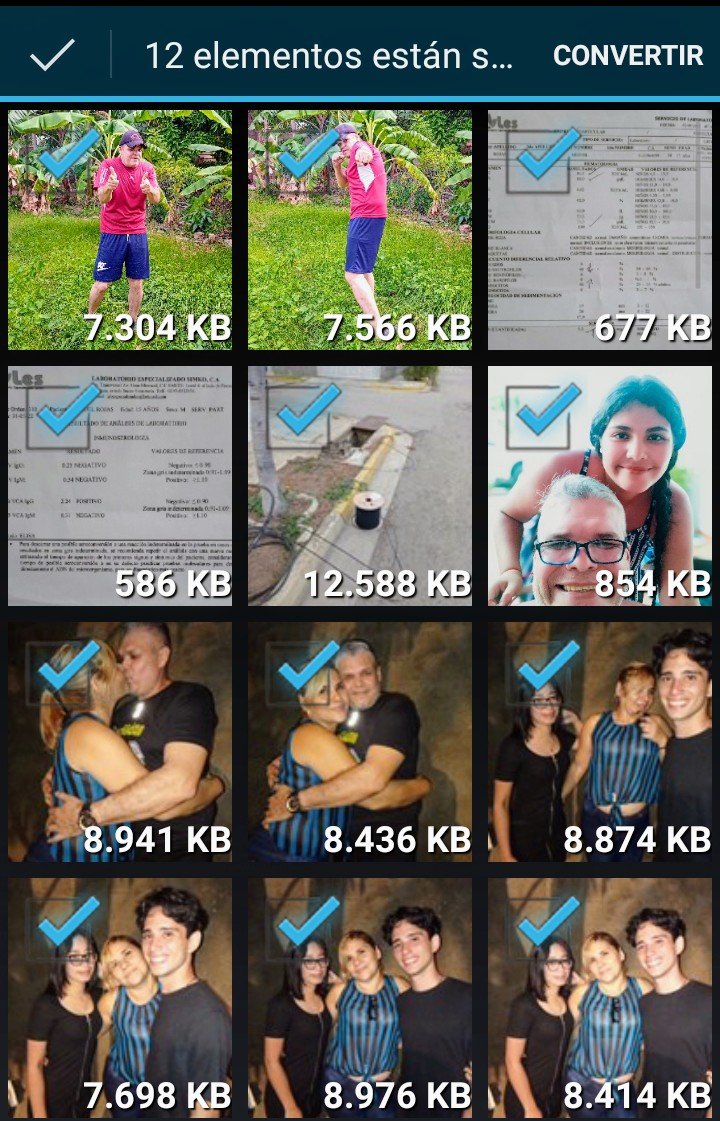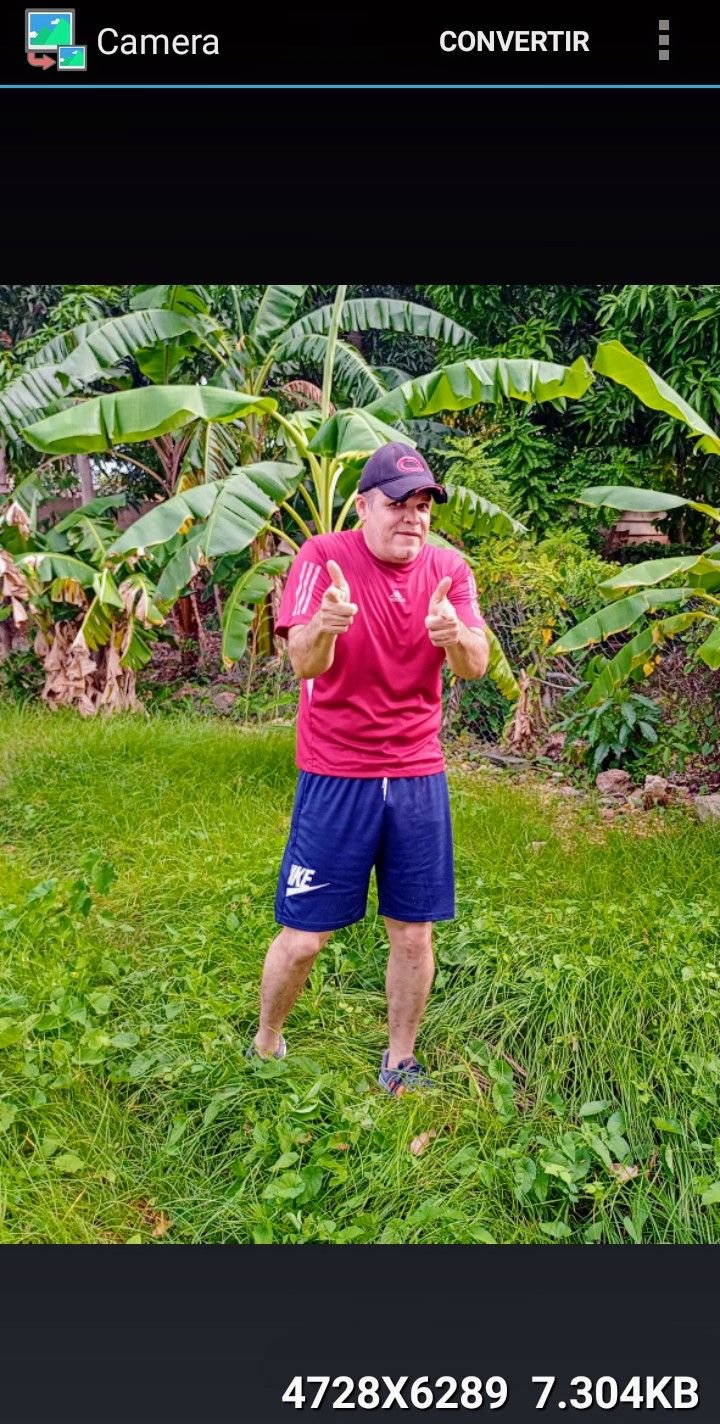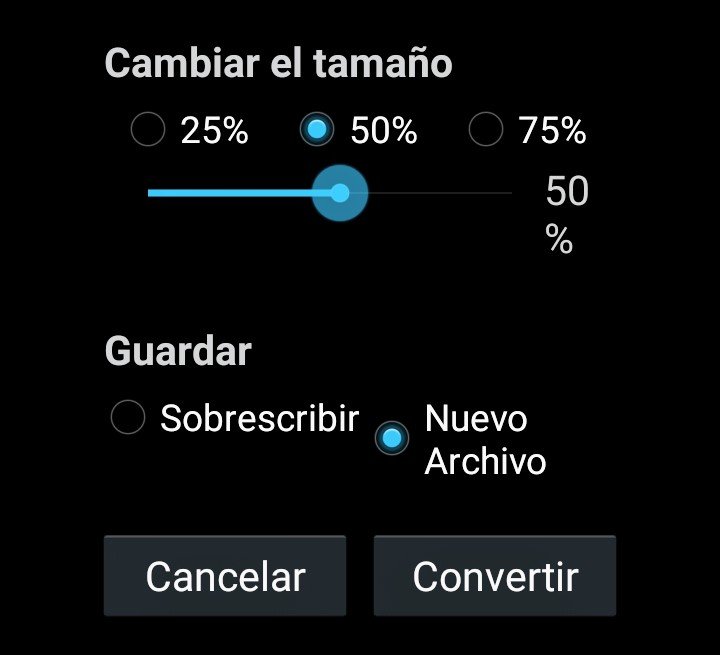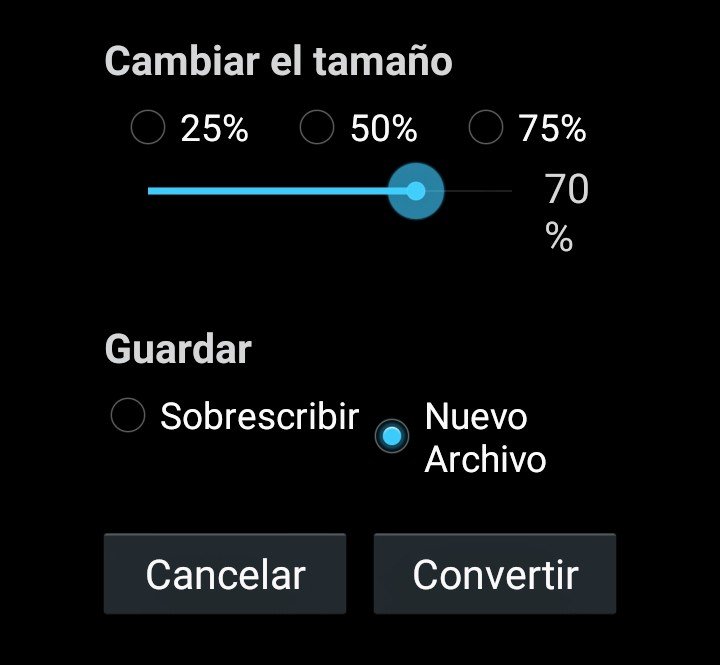 En la opción porcentaje, como dije antes, debemos tener cuidado al momento de colocarlo en la segunda vuelta. Mi cámara es de 48 MP, y las fotos quedan con peso entre 7 y 15 MB. Los porcentajes que siempre uso en la primera vuelta, son de 5 y 10%; si la imagen queda con peso grande, uso 50% en la segunda vuelta. Sin embargo, por lo general solo hago conversión en primera vuelta de reducción. Establecido el porcentaje, luego selecciono para guardar la opción nuevo archivo, ya que si elijo sobre escribir y me equivoco en el porcentaje, la foto convertida reemplaza la original y no hay vuelta atrás; por ello, recomiendo siempre seleccionar la opción nuevo archivo ya que las fotos convertidas se almacenan en la carpeta Image Resized, quedando intacta la foto original. Paso siguiente presionamos convertir.
Al convertir vuelve a la pantalla anterior, y si queremos ver el resultado, retrocedemos con el botón nativo del celular. En la pantalla principal, podemos observar que ha sido creada la carpeta Image Resized con la foto convertida, entramos en ella para ver que fue lo que pasó. Vemos en miniatura la foto con un nuevo tamaño de 1.054 KB o 1 MB. La seleccionamos y la vemos en grande, por lo que podemos observar que la imagen está con buena calidad, hemos disminuido 6 MB. Recordemos que lo presentado son capturas de pantalla, así que la imagen pudiera no verse perfecta, en todo caso, más adelante les dejare una foto original, y una convertida sobre escrita. De todas formas, pueden constatar lo que digo observando las fotos de mis publicaciones.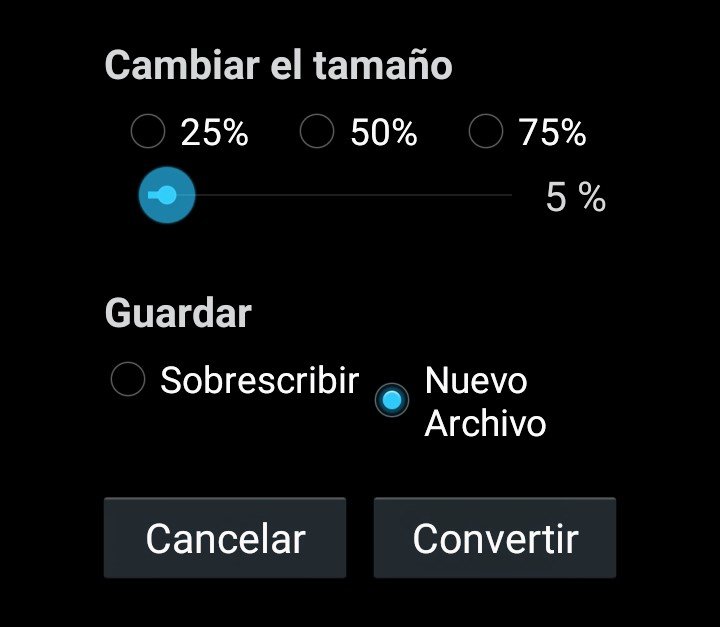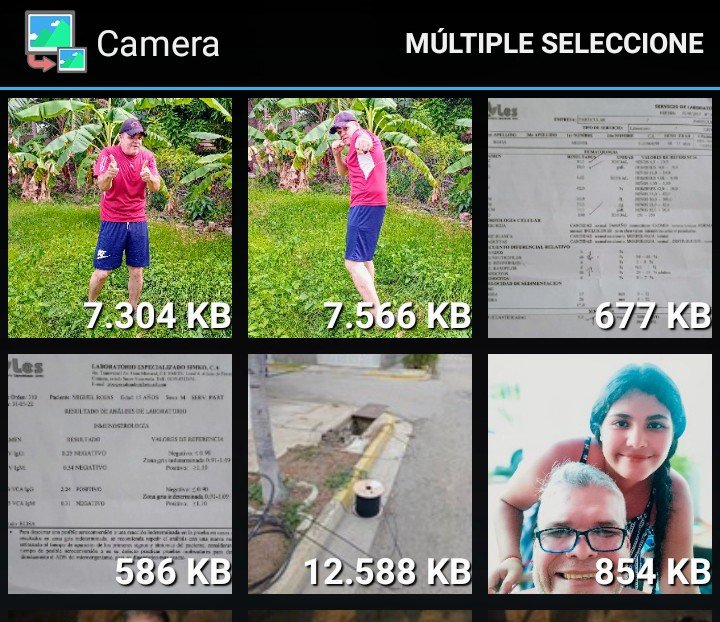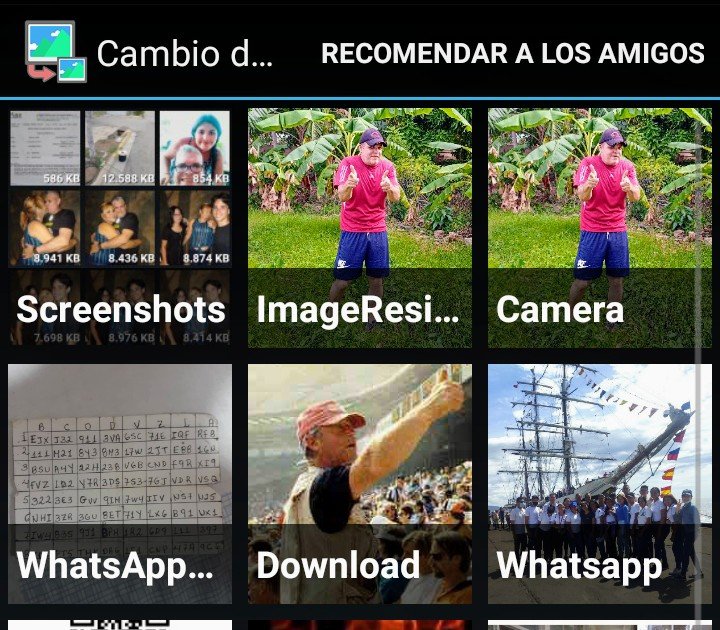 In the percentage option, as I said before, we must be careful when placing it in the second round. My camera is a 48 MP camera, and the photos weigh between 7 and 15 MB. The percentages I always use in the first round are 5 and 10%; if the image is too heavy, I use 50% in the second round. However, I usually only do conversion in the first round of reduction. Once the percentage is set, then I select to save the new file option, because if I choose to overwrite and I make a mistake in the percentage, the converted photo replaces the original one and there is no way back; therefore, I recommend to always select the new file option because the converted photos are stored in the Image Resized folder, leaving the original photo intact. Next press convert.
When converting, it returns to the previous screen, and if we want to see the result, we go back with the native button of the cell phone. In the main screen, we can see that the Image Resized folder has been created with the converted photo, we enter it to see what happened. We see a thumbnail of the photo with a new size of 1,054 KB or 1 MB. We select it and we see it in big size, so we can see that the image is with good quality, we have reduced 6 MB. Remember that what is presented are screenshots, so the image may not look perfect, in any case, later I will leave an original photo, and one converted on writing. Anyway, you can verify what I say by looking at the pictures of my publications.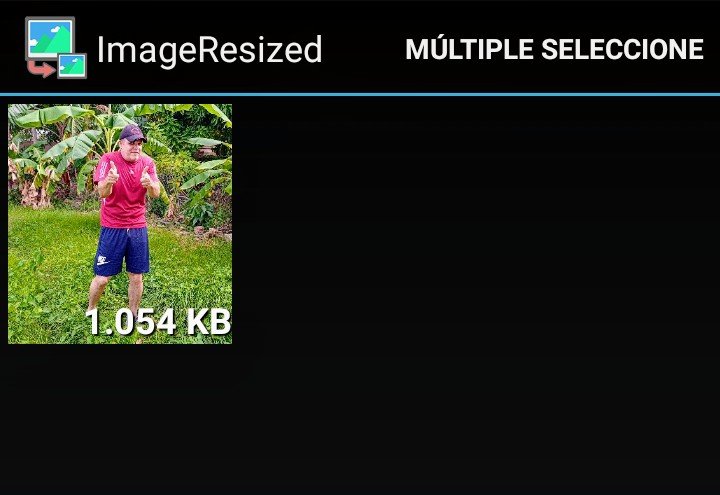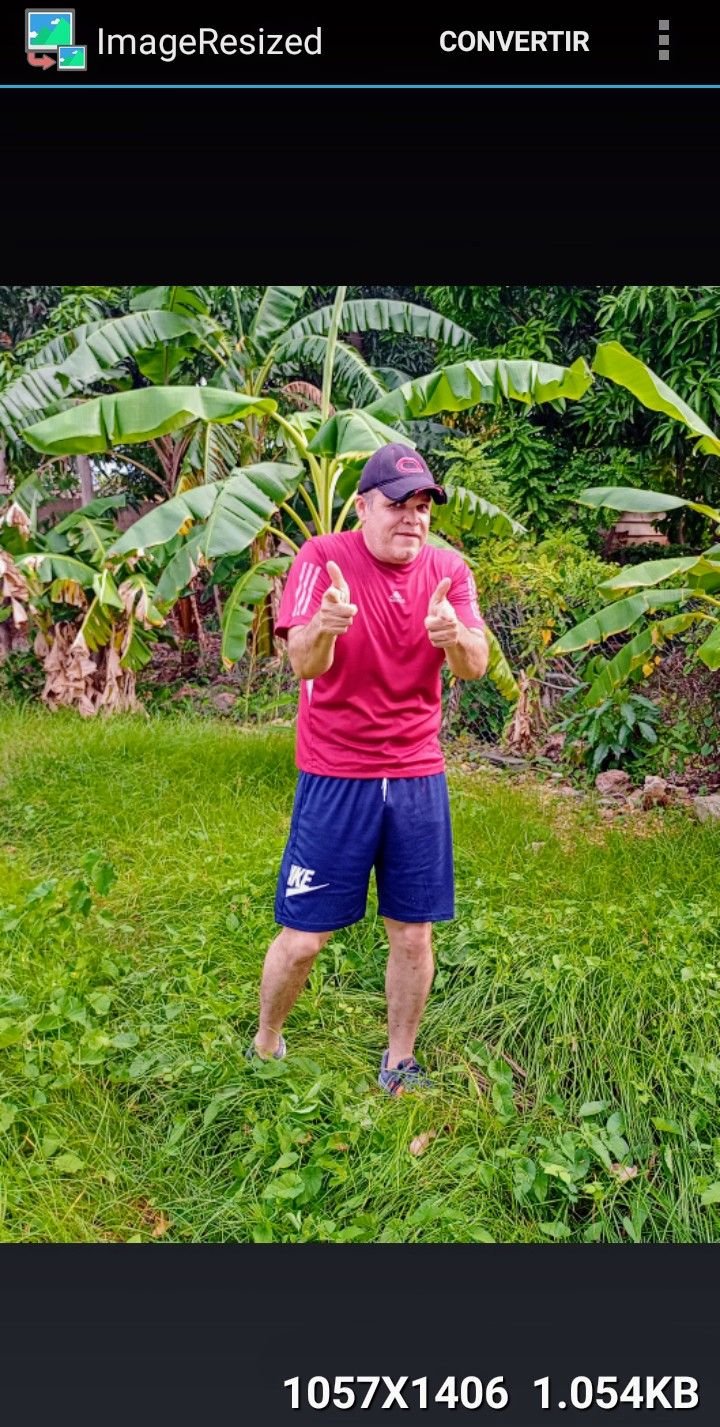 Nuevamente, con el botón nativo del teléfono retrocedemos a la pantalla principal para realizar otra conversión, pero en este caso vamos a sobre escribir. Entramos de nuevo en la carpeta camera, y seleccionamos la segunda foto donde estoy lanzando un golpe. Vemos que tiene un peso de 7.567 KB o 7.6 MB, presionamos convertir, colocamos el porcentaje en 5%, repito, el porcentaje depende de su cámara, si su dispositivo tiene menos de 48 mega píxeles, les recomiendo que el porcentaje no sea menor a 20%. Como dije, seleccionamos la opción sobre escribir, y finalmente presionamos convertir. Automáticamente el sistema regresa a la pantalla anterior.
Ya estando en la pantalla, podemos observar que ahora la foto original que tenía un peso de 7.567 KB o 7.6 Mb, ha sido reemplazada por la foto convertida con un nuevo peso de almacenamiento de 1.064 KB o 1 Mb. Si pudieron notar, la foto convertida queda dentro de la carpeta camera, y no dentro de la carpeta Image Resized, ya que allí solo aparecen las fotos convertidas pero con la opción nuevo archivo. Allí tenemos la foto en grande con las nuevas dimensiones y el nuevo espacio de almacenamiento. Todo listo.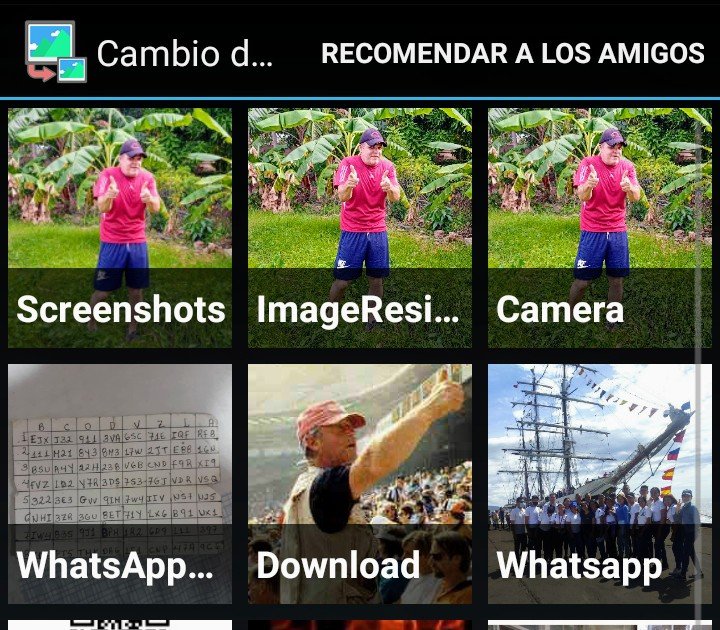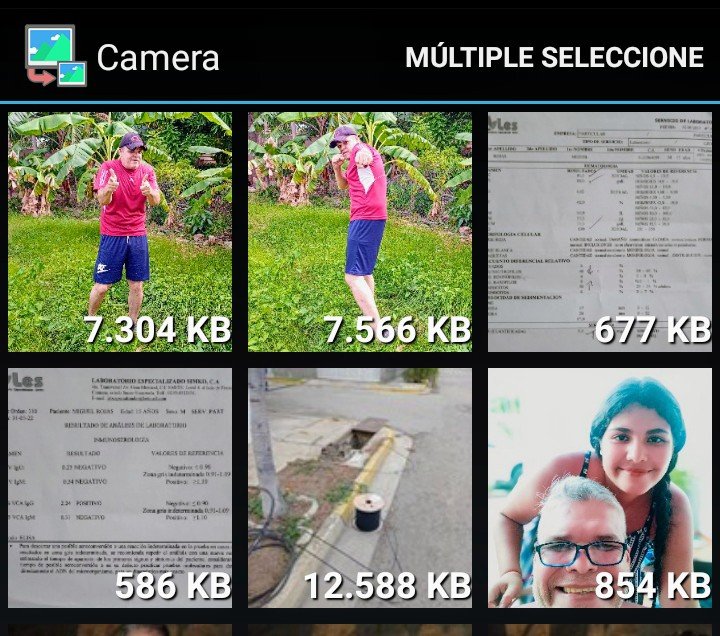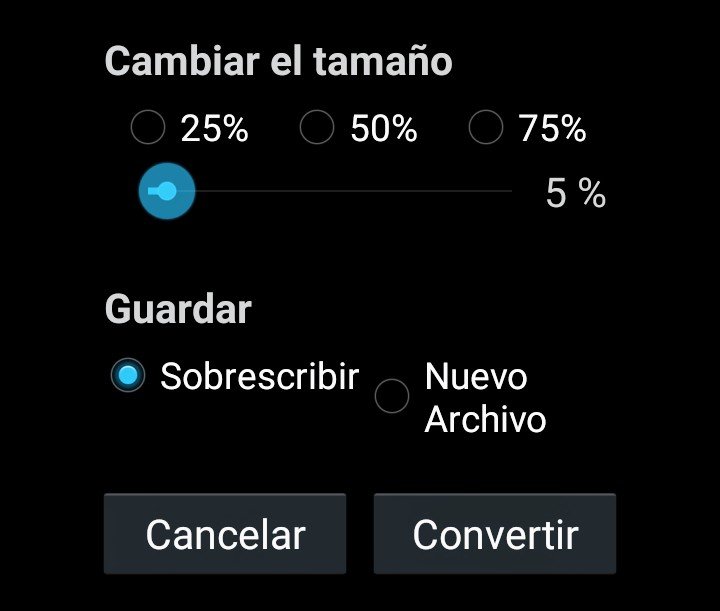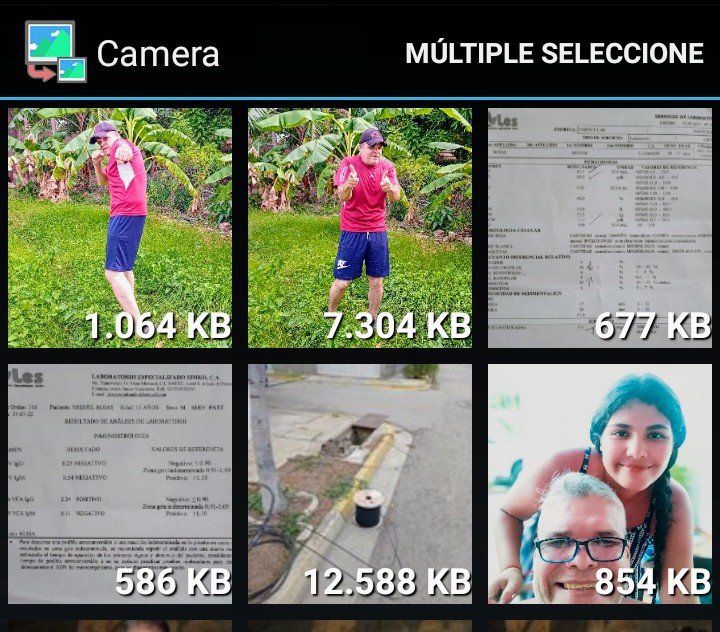 Again, with the native button of the phone we go back to the main screen to perform another conversion, but in this case we are going to overwrite. We enter again in the camera folder, and select the second photo where I'm throwing a punch. We see that it has a weight of 7.567 KB or 7.6 MB, we press convert, we set the percentage to 5%, I repeat, the percentage depends on your camera, if your device has less than 48 mega pixels, I recommend that the percentage is not less than 20%. As I said, we select the option on write, and finally press convert. Automatically the system returns to the previous screen.
Once on the screen, we can see that now the original photo that had a weight of 7,567 KB or 7.6 Mb, has been replaced by the converted photo with a new storage weight of 1,064 KB or 1 Mb. If you could notice, the converted photo is inside the camera folder, and not inside the Image Resized folder, since only the converted photos appear there but with the new file option. There we have the photo in big size with the new dimensions and the new storage space. Everything is ready.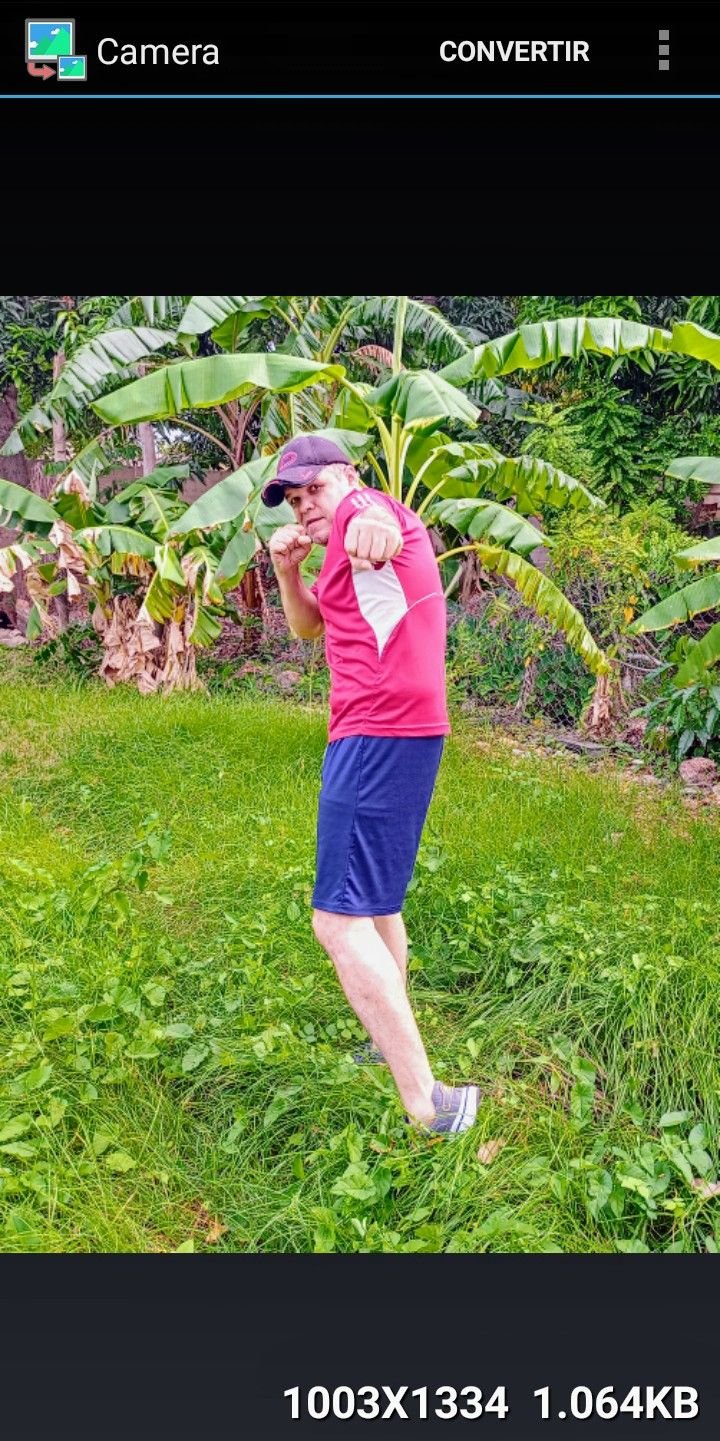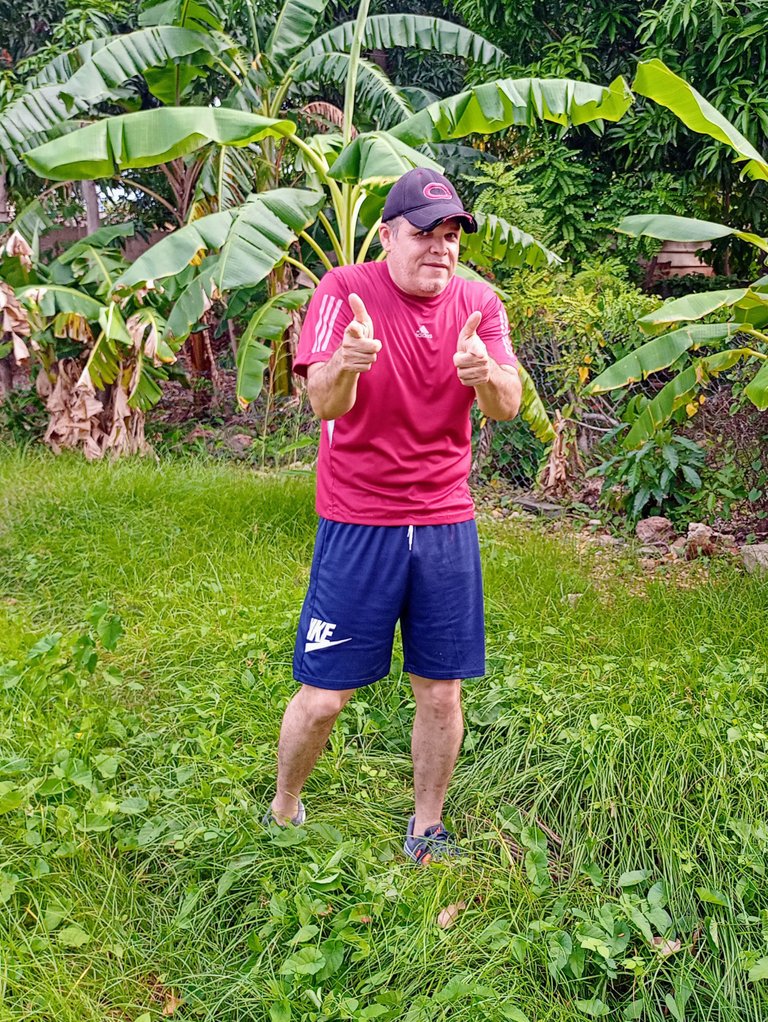 Foto Original / original photo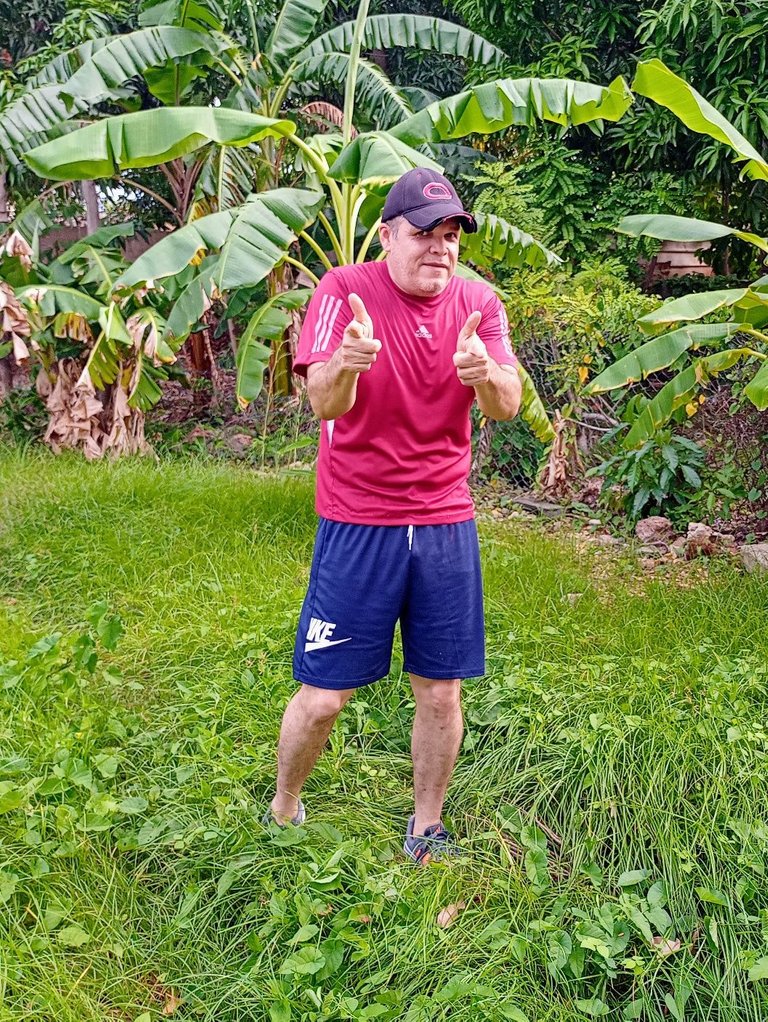 Foto Convertida / Converted Photo

Apreciados hermanos, hemos llegado al final de este tutorial, esperando que haya sido de utilidad para todos ustedes, y puedan poner en práctica esta aplicación; que les digo, la uso a diario y siempre me ha dejado buenos resultados. Esta aplicación, como todas las que les he mostrado han sido usadas por mí, por lo que le doy a conocer mi propia experiencia. Saludos y abrazos a todos.
Dear brothers, we have reached the end of this tutorial, hoping that it has been useful for all of you, and you can put into practice this application; which I tell you, I use it daily and it has always given me good results. This application, like all those I have shown you have been used by me, so I give you to know my own experience. Greetings and hugs to all.
...Gracias Por Visitar...
...Thanks for visiting...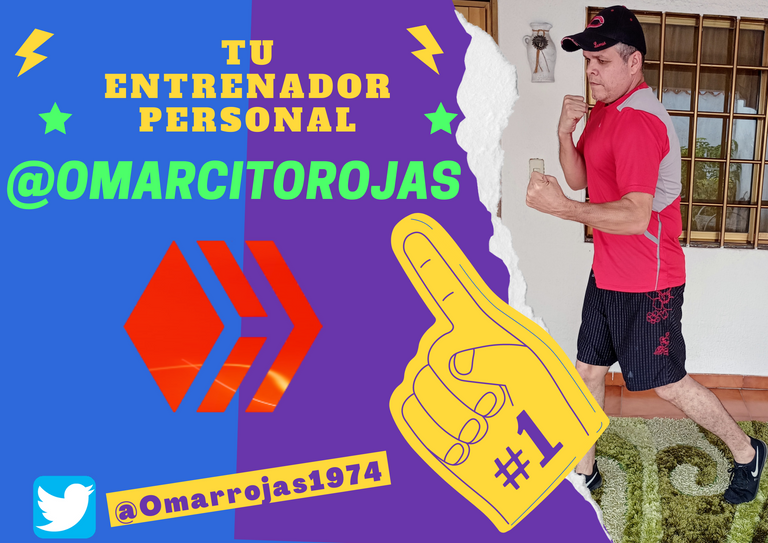 Imágenes tomadas por captura de pantalla desde el realme 7i.
Images taken by screen capture from the realme 7i
Imagen de la aplicación Cambio de Tamaño de Imagen, proviene de la pagina principal de la play store.
Application Image Image Resizing, proviene de la pagina principal de la play store.
Sorry. English is not our native language. Therefore, a web translator is used for texts in English. (Spanishdict)