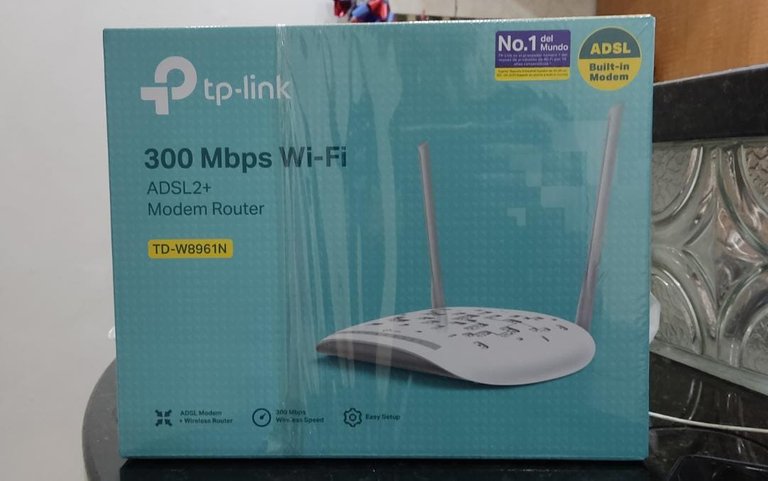 Hola que tal mi gente de Geek zone como les va?, el día de hoy quería compartirles un poco mi felicidad ya que bueno pude comprarme un nuevo modem-router, aunque leí que son un poco que son inestables pero en luego de buscar y buscar pude encontrar uno que recomendaban mucho. aunque en estos momentos las marcas con las que mas se ven son los TP-Link y los mercusys estos últimos no los recomiendan mucho actualmente. como vieron en el titulo este es el TPLINK-TD8961N.
Hello my people of Geek zone how is it going, today I wanted to share with you my happiness because I was able to buy a new modem-router, although I read that they are a bit unstable but after searching and searching I could find one that was highly recommended, although at the moment the brands that are most commonly seen are TP-Link and Mercusys, the latter are not currently highly recommended. As you saw in the title this is the TPLINK-TD8961N.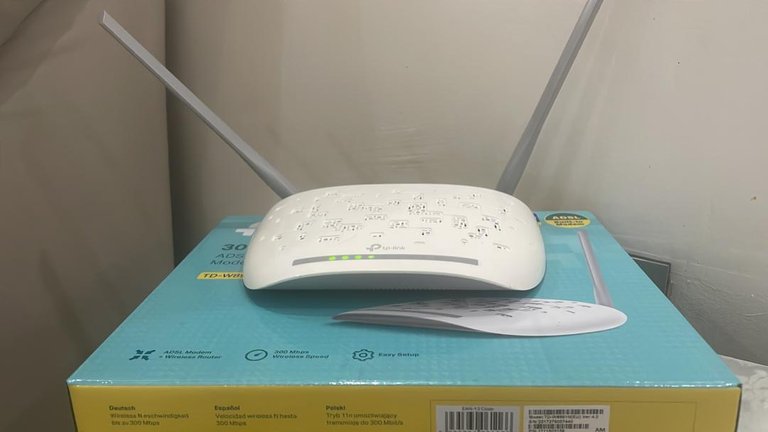 Primeras impresiones / First impressions
Honestamente tenia toda mi fe puesta en que las caídas de internet constantes, aunque yo no se prácticamente nada de este tipo de problemas me arriesgue a comprar el modem porque bueno ya los dispositivos que teníamos aquí eran muy viejos, teníamos un modem que era muy antiguo el cual hasta hace un tiempo nunca dio problemas pero ya llego un punto donde habían muchas caídas constante de internet, pero en cuanto hicimos los cambios magiarmente todo se soluciono, el antiguo modem habían lugares de el departamento que no daba señal, aun así siendo que en su momento fue un modem "costoso" me comento mi familia, ya que yo no vivía aquí hasta hace poco. siendo sincero me pareció maravilloso este nuevo dispositivo, sin ciadas de internet, buen ping en cuanto a los juegos.
Honestly I had all my faith that the constant internet drops, although I know practically nothing about this type of problems I risked buying the modem because the devices we had here were very old, we had a modem that was very old which until a while ago never gave problems but it reached a point where there were many constant internet drops, But as soon as we made the changes everything was solved, the old modem had places in the apartment that did not give signal, even so being that at the time it was an "expensive" modem my family told me, since I did not live here until recently. To be honest I found this new device wonderful, no internet crashes, good ping for games.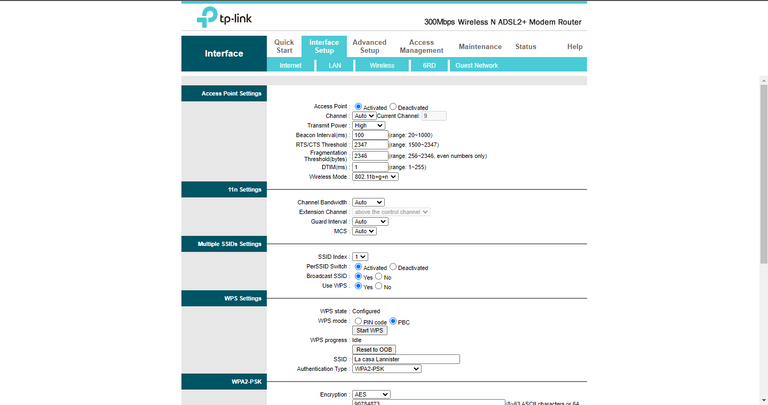 Interfaz / Interface
Hablando de la interfaz, honestamente no me gusto mucho porque es algo confusa, esta escaso de opciones, pero en lo general lo único que me decepciono completamente de la interfaz es el hecho de que no tenga el Bandwidth control, para lo que no saben esta opción te permite limitar la cantidad de velocidad que pueden consumir ciertos dispositivos dentro de la red, esta opción es muy vital cuando se tiene un internet lento pero mucha familia son cosas que no van de la mano, pero de resto la interfaz esta decente.
Solo le faltaría agregar unas cosas como el BC, tampoco tiene para limitar la cantidad de dispositivos que se pueden conectar a la red, porque esta opción tampoco la trae, yo pensé que si, pero no.
Talking about the interface, honestly I didn't like it a lot because it's a bit confusing, it's short of options, but in general the only thing that completely disappointed me about the interface is the fact that it doesn't have the Bandwidth control, for those who don't know this option allows you to limit the amount of speed that certain devices can consume within the network, this option is very vital when you have a slow internet but a lot of family are things that don't go hand in hand, but otherwise the interface is decent.
It would only need to add a few things like BC, it does not have to limit the amount of devices that can connect to the network, because this option does not bring it either, I thought it did, but no.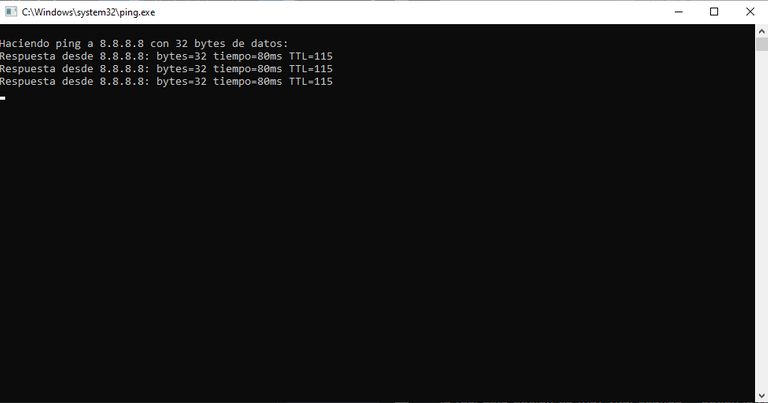 Sin embargo en cuanto a el ping en los juegos esto es lo maravilloso, antes del cambio normalmente siempre tenia 130+ ms, ahora pasa prácticamente todo el día en 80MS, solamente cambia cuando 2+ personas se conectan a ver muchas cosas, antes cuando habían unas cuantas personas conectadas el internet directamente se cai hasta el punto donde la red ni aparecía, asi que esto es otro punto genial en cuanto a la compra, claro cuando hay mucha gente conectada, varias cuentas de Netflix y mas obviamente tengo lag pero eso ya no depende del modem.
However as for the ping in the games this is the wonderful thing, before the change normally always had 130+ ms, now it spends practically all day in 80MS, only changes when 2+ people are connected to see many things, before when there were a few people connected the internet directly fell to the point where the network did not appear, so this is another great point in terms of purchase, of course when there are many people connected, several Netflix accounts and more obviously I have lag but that no longer depends on the modem.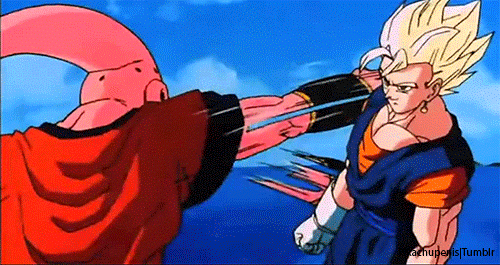 Source
valió la pena? / was it worth it?
En cuanto a la compra puedo decir que valió completamente cada centavo, aunque no concuerdo con muchas cosas en cuanto a la interfaz creo que es solo eso lo que no me gusto, porque en cuanto a la estabilidad, rango y ping estoy muy pero muy contengo, el hecho de ya no jugar con lag asi haya unas personas conectadas es muy hermoso, pude jugar unas cuantas partidas de league of legend hasta con 70ms eso lo hace increíble, aunque lo malo es el hecho de que ya pueda jugar LOL porque eso le hace daño a mi corazoncito.
Sigo pensando que fue lo mejor que pude hacer, lo mejor es que fue por el cómodo precio de 30$, aunque quizás haya dispositivos mucho mejores por un precio similar yo lastimosamente no se mucho de estas cosas así que compre lo que me recomendaron, la verdad valió la pena mucho y bueno si alguien lo ha visto y necesita uno lo recomiendo.
Muchas gracias por ver el post y nos vemos en el siguiente.
As for the purchase I can say that it was completely worth every penny, although I do not agree with many things regarding the interface I think it is only that what I did not like, because in terms of stability, range and ping I am very but very content, the fact that no longer play with lag so there are a few people connected is very beautiful, I could play a few games of league of legend up to 70ms that makes it amazing, although the bad thing is the fact that I can already play LOL because that hurts my little heart.
I still think it was the best thing I could do, the best thing is that it was for the comfortable price of 30$, although perhaps there are much better devices for a similar price I, unfortunately, do not know much about these things so I bought what I was recommended, the truth was worth a lot and well if anyone has seen it and needs one I recommend it.
Thank you very much for watching the post and see you in the next one.