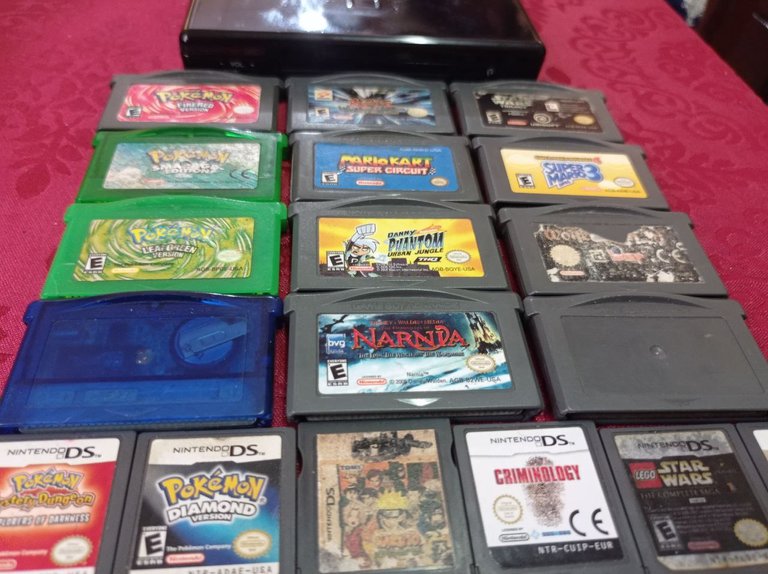 Algunos de los títulos que integran mi colección
Hola chicas y chicos de @geekzone, felicidades atrasadas por el #DiaDelOrgulloFriki. Tenía que haber hecho algún post ayer 25 de mayo, pero la verdad estaba súper liado de trabajo. Entonces para no dejar pasar por alto la fecha, aunque sea un día después les traigo esta actualización de cómo va mi colección de juegos retro.
Hello girls and guys from @geekzone, belated congratulations on the #DiaDelOrgulloFriki. I should have done some post yesterday May 25, but the truth was super busy with work. So in order not to overlook the date, even if it is a day later I bring you this update of how my retro game collection is going.
¿Recuerdan que hace alrededor de un mes les comenté que me había encontrado una consola Nintendo DS en una venta de garaje? Bueno, aquella consola tenía un problema en la pantalla superior que parecía no iba a tener solución. Alguno de ustedes como @nahupuku me dijeron que por qué no intentaba arreglarla, así que yo mismo me puse a la tarea y volià! Resultó que solo había que acomodar un poco la cinta conectora y todo volvió a funcionar perfectamente.
Do you remember that about a month ago I told you that I had found a Nintendo DS console at a garage sale?. Well, that console had a problem on the top screen that seemed to have no solution. Some of you like @nahupuku told me why I wasn't trying to fix it, so I got to the task myself and volià! It turned out that the connecting tape only had to be adjusted a little, and everything worked perfectly again.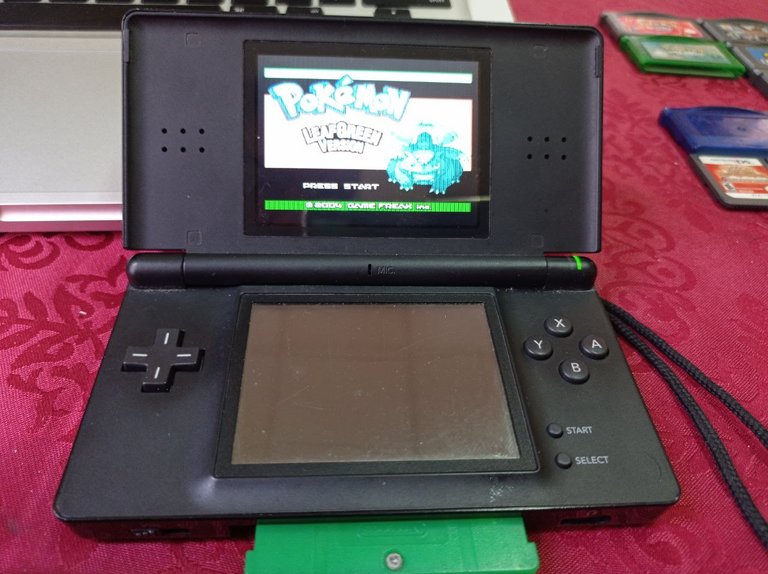 Pokémon Verde Hoja funcionando en la pantalla que estaba rota.
Bueno, un mes después de tener la consola comencé a interesarme por coleccionar algunas franquicias de Nintendo. Pero tal fue la sorpresa que en mi ciudad actual: La Habana, los precios de un cartucho de GameBoy Advance están carísimos (más de $1000 pesos ~10 HBD) y eso créanme, te resuelve una semana de comida en Cuba.
Well, a month after I got the console I started getting interested in collecting some Nintendo franchises. But such was the surprise that in my current city: Havana, the prices of a GameBoy Advance cartridge are very expensive (more than $1000 pesos ~10 HBD) and that, believe me, solves a week of food in Cuba.
Entre los títulos que más me atraen están los #Pokemon, #SuperMario, #StarWars #Zelda, aunque de este último he tenido que prescindir por el momento, ya que uno de los amigos que me ha conseguido buenos títulos, está completando su colección de Zelda y me ha tocado a mí, regalarle los que he encontrado.
Among the titles that attract me the most are the #Pokemon, #SuperMario, #StarWars #Zelda, although I have had to do without the latter for the moment, since one of the friends who has got me good titles, is completing his Zelda collection and it has been up to me, to give him the ones I have found.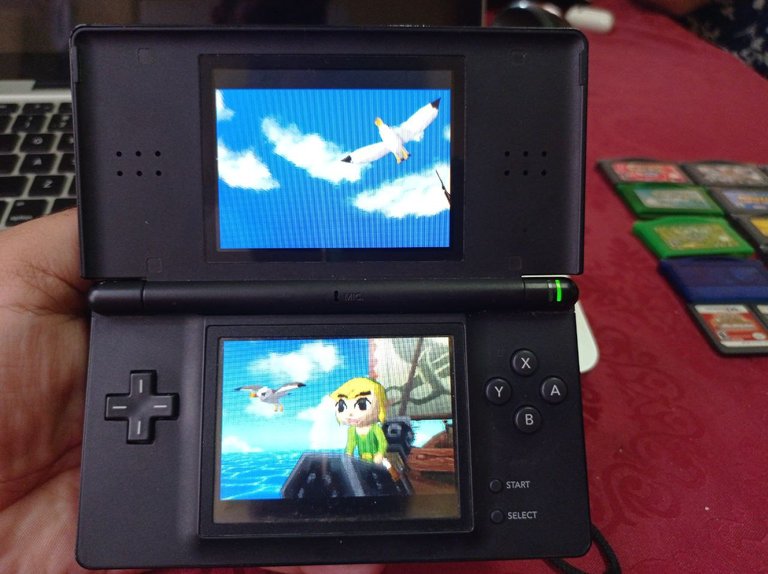 Zelda Phantom Hourglass
Pero bueno, como en esto de ser Geek uno va encontrando grandes amistades, él también ha contribuido a mi colección regalándome un SuperMario y un título que cuesta casi 30 HBD, se trata del Pokémon Verde Hoja.
But hey, as in this of being a Geek one is finding great friendships, he has also contributed to my collection by giving me a SuperMario and a title that costs almost 30 HBD, it is the Leaf Green Pokémon.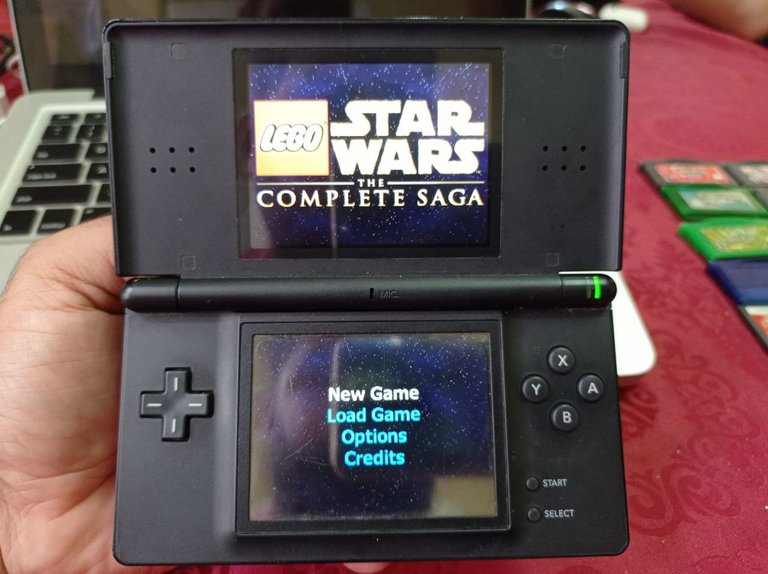 StarWars Lego. May the Blocks be with you XD
Así que mi colección de estos títulos que persigo va quedando de la siguiente manera:
So my collection of these titles that I pursue is being as follows:
Pokémon:
Pokémon Esmerald Edition [GBA]
Green Leaf [GBA]
Red Fire [GBA]
Zaphire [GBA]
Pokémon Silver [DS]
Pokémon Mistery Dungeon [DS]
SuperMario:
SuperMario DS [DS]
SuperMario 2 [GBA]
SuperMario 3 [GBA]
MarioKart Advance [GBA]
StarWars:
StarWars Trilogy [GBA]
StarWars Lego [DS]
Zelda:
Zelda Phantom Hourglass [DS]
Espero que les haya gustado este post y no haberles aburrido mucho. ¡Nos vemos en la próxima!
I hope you liked this post and I didn't bore you too much. See you at the next one!

Imágenes Utilizadas: Fotografías originales del autor.
Texto: Original del Autor