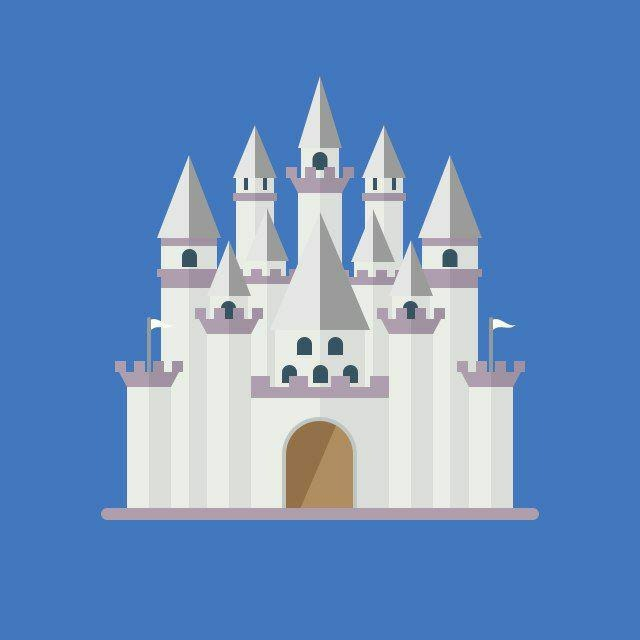 Fuente: Bot de ChatWars en Telegram, Publicado originalmente en: Telegraph. Este artículo es contenido propio y pertenece a @noakmilo en cualquiera de sus variantes.
Hola chicas y chicos de @geekzone hoy no les traigo video, pero sí un artículo sobre un juego dónde el principal motor gráfico es la imaginación. Espero que les guste y se diviertan tanto como yo lo he hecho durante estos años (sí, años 😅).
Son las 11:00 a.m. y el viento arrastra los gritos de nuestros enemigos. No puedo evitar que el arco tiemble en mi mano. En las almenas mis compañeros y yo compartimos miradas de preocupación e intentamos divisar a lo lejos nuestros blancos. Acaricio las plumas de los estabilizadores de la flecha, espero la orden, mi mano tiembla mucho más. Los estandartes del castillo Deerhorn se dejan ver cada vez más cerca. Un ciervo de astas doradas sobre un lienzo gris marcha amenazante hacia nuestras murallas. Respiro hondo, agudizo la visión, aprieto con decisión el junco de mi arco y escucho pausadamente los latidos de mi corazón y la orden: ¡Liberen!
Las flechas ensartan los yelmos plateados, asestan con fuerza en los escudos de nuestros enemigos, algunos caen heridos, otros muerden el polvo en el último aliento ¡Carguen!... ¡Tensen!... ¡Liberen! Una tras otra van cayendo las líneas de los Ciervos pero no se detienen, su marcha imparable los conduce hacia el puente de Wolfpack, nuestro castillo, nuestra guarida, nuestro hogar…
En un instante resuena el grito de guerra, el aullido que hace temblar a cualquiera que se atreva a lanzarse en contra de los lobos:
—¡¡¡AWOOOOOOO!!!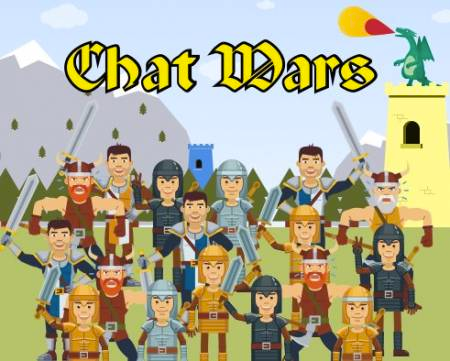 Mucha imaginación y amor por el género fantástico podría decirse que es lo único necesario para jugar Chat Wars, el MMORPG de Telegram. Eso y megas disponibles en el Paquete de Acceso a Internet por datos móviles, pero calma, no te desanimes aún pues para asegurarme de que leerás completo este artículo voy a adelantarte que consume menos que esas charlas interminables que tienes en tus grupos de WhatsApp, enviando y recibiendo memes y stickers.
Ahora que ya no estamos nerviosos déjame contarte acerca de este Juego de Rol Multijugador Masivo Online, por sus siglas en inglés. Chat Wars, como lo nombraran sus desarrolladores, es un Bot de la plataforma rusa de mensajería instantánea Telegram. Como ya sabemos esta aplicación para teléfonos móviles nos tiene acostumbrados a marcar la diferencia frente a sus mayores competidores como WhatsApp y Messenger. Esta vez nos presenta una interfaz de texto interactiva como las nostálgicas de Fortaleza I y II, Dungeons&Dragons, The Legend of the Green Dragon, entre otros dinosaurios que marcaron el punto de partida en el mundo de los juegos de rol de muchos y hasta una iniciación en la literatura (por añadir una experiencia personal). La diferencia está en que en Chat Wars apenas tienes que agregar texto y ni las antiguas ordenes de "mover a", "ir", "recoger", "matar con", etc. El Bot se encarga de estas acciones con botones de acción que irás presionando mientras se te guía por el mundo de Chat Wars. Pero estos son aspectos técnicos ¡vamos al argumento!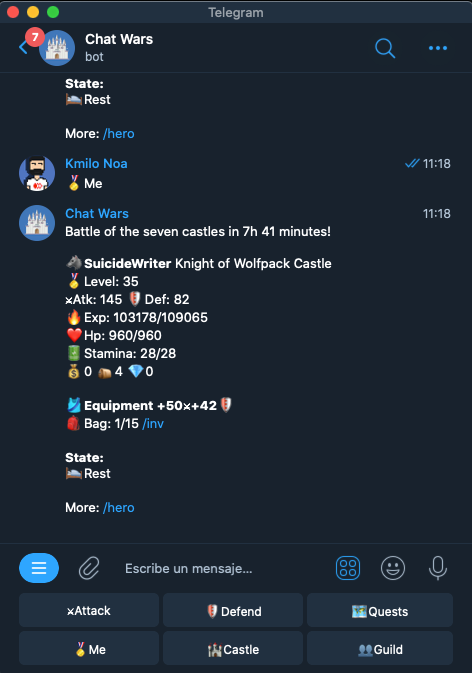 Existen siete casas, facciones o castillos HighNest (Águilas), Sharkteeth (Tiburones), Moonlight (Luz de Luna), Deerhorn (Ciervos), Potato (¿Las Patatas?), Dragonscale (Dragones) y Wolfpack (Los lobos, mi casa 😄) Uhmm, Siete castillos, dragones, lobos, ciervos… ¿A qué me suena esto? Bien, estos castillos se encuentran en guerra aunque en la actualidad se han formado alianzas. Las batallas se generan cada 8 horas y es obligado participar, estés online o desconectado, si estás en línea puedes elegir entre atacar o defender el castillo y si no estás en ese momento asegúrate de haber activado la opción de Defender antes de desconectarte. Las órdenes de ataque se emiten en la sala de Chat de los castillos, donde el Capitán (administrador) determina a qué castillo se atacará. Una vez terminada la batalla deberás enviar un reporte al grupo del castillo, este sitio también se utiliza para interactuar con los demás usuarios de todo el mundo que pertenecen a tu facción, aunque existen varios grupos que los usuarios han ido creando y se han sumado a la comunidad; por ejemplo, la comunidad cubana ha creado un grupo por cada castillo en los que se agrupan.
Luego de las batallas principales puedes escoger entre ir a buscar aventuras al bosque, ir a la taberna del castillo donde puedes beber o jugar a los dados para probar tu suerte y ganar oro, ir a la tienda y demás opciones a las que estamos acostumbrados en este tipo de juego de rol masivo. Cabe añadir que conforme vaya subiendo el nivel de tu personaje, éste tendrá acceso a otras opciones y lugares como la Arena (Batallas PvP) e ir de pillaje a saquear villas, entre otros. Para realizar estas opciones cuentas con puntos de Estamina (Stamina, o puntos de movimiento) que originalmente son 5 y se gastan y recargan conforme los vayas usando, estos puntos pueden ser aumentados invitando a otros jugadores, para ello Chat Wars generará un enlace de invitación que otorgará 10 de oro a quien lo utilice así como +1 de estamina a quién haga la invitación.
Bien, creo que no tengo mucho más que aportar pues recién me adentro en este maravilloso mundo de aventuras. Existen varios aspectos que me quedan por descubrir y otros que obvié por ahorro de espacio y para darles cosas a descubrir, que nunca está de más. Espero que sirva más como una introducción pues no pretendía hacer una guía del juego, solo invitarlos a que se unan y hacer crecer entre todos a la comunidad cubana en Chat Wars.
Antes de despedirme les dejo mi link de invitación, si creen que escribir el artículo me merece +1 de stamina y claro si quieres adjudicarte unos $10 de oro, puedes unirte haciendo uso de él:
https://telegram.me/chtwrsbot?start=b773aa448b3440baa594a77e405b9462
Por otra parte, si prefieres buscar el juego por tu cuenta basta con poner en la barra de búsqueda de Telegram el nombre de usuario del bot: @chtwrsbot darle Iniciar (/start) y listo, entrarás en un mundo de excitantes batallas y aventuras.
La batalla ha concluido, hemos logrado mantener nuestro castillo, aun cuando ha sido alto el costo de vidas ofrecidas por nuestros hermanos, el enemigo ha sido repelido dejando buena parte de sus huestes en el campo de batalla. Sus cadáveres fertilizarán estas tierras que darán alimento y cobijo a las nuevas generaciones de Lobos.
PD: En serio, a qué me recuerda este juego ;)
English Version
It's 11:00 a.m. and the wind is carrying the screams of our enemy. I can't stop the bow from shaking in my hand. On the battlements, my companions and I shared worried looks and tried to spot our targets in the distance. I stroke the feathers of the arrow stabilizers, wait for the order, my hand trembles much more. The banners of the Deerhorn Castle can be seen closer and closer. A deer with golden antlers on a gray canvas marches menacingly towards our walls. I take a deep breath, sharpen my vision, decisively squeeze the reed of my bow and leisurely listen to the beating of my heart and the order: Release!
Arrows string the silver helmets, they strike hard at the shields of our enemies, some fall wounded, others bite the dust at the last breath Charge!... Tense up!... Release! One after another the lines of the Deer are falling but they do not stop, their unstoppable march leads them towards the Wolfpack Bridge, our castle, our lair, our home…
In an instant the war cry resounds, the howl that makes anyone who dares to throw himself against the wolves tremble:
A lot of imagination and love for the fantasy genre could be said to be the only thing necessary to play Chat Wars, the Telegram MMORPG. That and megs available in the Internet Access Package for mobile data, but calm down, do not be discouraged yet because to make sure that you will read this article in full I am going to advance you that it consumes less than those endless chats that you have in your WhatsApp groups, sending and receiving memes and stickers.
Now that we're not nervous anymore let me tell you about this Massively Multiplayer Online Role-playing Game. Chat Wars, as its developers will name it, is a bot of the Russian instant messaging platform Telegram. As we already know, this application for mobile phones has accustomed us to making a difference compared to its biggest competitors such as WhatsApp and Messenger. This time it presents us with an interactive text interface such as the nostalgic Fortaleza I and II, Dungeons&Dragons, The Legend of the Green Dragon, among other dinosaurs that marked the starting point in the world of role-playing games for many and even an initiation into literature (to add a personal experience). The difference is that in Chat Wars you hardly have to add text and not even the old commands of "move to", "go", "pick up", "kill with", etc. The Bot takes care of these actions with action buttons that you will press while you are guided through the world of Chat Wars. But these are technical aspects, let's get to the argument!
There are seven houses, factions, or castles HighNest (Eagles), Sharkteeth, Moonlight, Deerhorn, Potato, Dragonscale, and Wolfpack (my house 😄) Uhmm, Seven castles, dragons, wolves, deer... What does this sound like to me? Well, these castles are at war although alliances have been formed at present. The battles are generated every 8 hours and it is mandatory to participate, whether you are online or offline, if you are online you can choose between attacking or defending the castle and if you are not at that time make sure you have activated the Defend option before disconnecting. Attack orders are issued in the Chat room of castles, where the Captain (administrator) determines which castle will be attacked. Once the battle you need to send a report to the group of the castle, this site is also used to interact with other users from all over the world that belong to your faction, although there are several groups that users have created and have been added to the community; for example, the cuban community has created a group for each castle in which they are grouped.
After the main battles you can choose between going on adventures in the forest, going to the castle tavern where you can drink or play dice to try your luck and win gold, going to the store and other options that we are used to in this type of massive role-playing game. It should be added that as your character's level rises, he will have access to other options and places such as the Arena (PvP Battles) and going on a pillage to plunder villas, among others. To perform these options you have Stamina points (Stamina, or movement points) that originally are 5 and are spent and recharged as you use them, these points can be increased by inviting other players, for this Chat Wars will generate an invitation link that will grant 10 gold to whoever uses it as well as + 1 stamina to whoever makes the invitation.
Well, I think I don't have much more to contribute because I've just entered this wonderful world of adventures. There are several aspects that I have yet to discover and others that I ignored to save space and to give you things to discover, which never hurts. I hope it serves more as an introduction because I didn't intend to make a guide to the game, just invite you to join and make the Cuban community grow together in Chat Wars.
Before saying goodbye I leave you my invitation link, if you think that writing the article deserves me + 1 stamina and of course if you want to award yourself a $ 10 gold, you can join by using it:
https://telegram.me/chtwrsbot?start=b773aa448b3440baa594a77e405b9462
On the other hand, if you prefer to search for the game on your own, just put the bot's username in the Telegram search bar: @chtwrsbot, start (/start) and voila, you will enter a world of exciting battles and adventures.
The battle is over, we have managed to keep our castle, even though the cost of lives offered by our brothers has been high, the enemy has been repelled leaving a good part of his hosts on the battlefield. Their corpses will fertilize these lands that will give food and shelter to the new generations of Wolves.
PS: Seriously, what does this game remind me of? ;)