Hola querida comunidad de Geek Zone, soy Nitsu y quiero contarles un poco sobre mi trabajo y los programas que empecé a utilizar.
Hello dear Geek Zone community, I'm Nitsu and I want to tell you a little about my work and the programs I started using.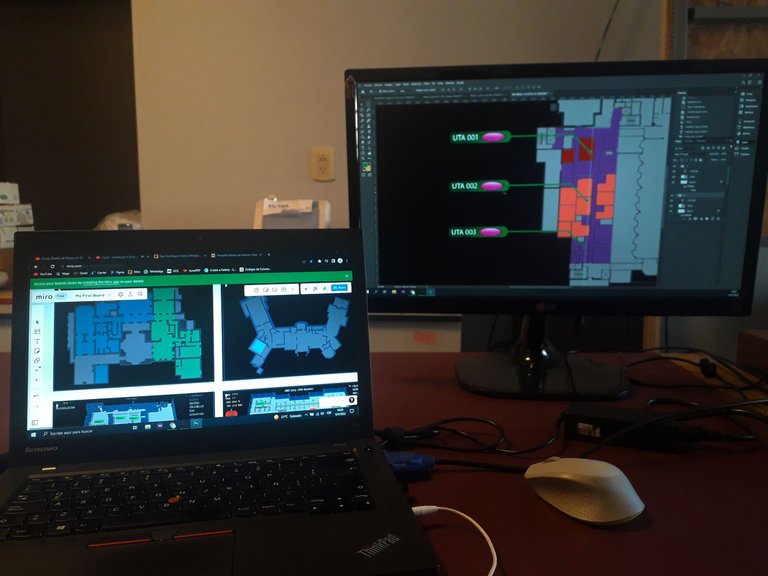 Hace unos meses conseguí un nuevo trabajo mas enfocado en lo que estoy estudiando, actualmente estoy estudiando Diseño Industrial en la UBA (Universidad Buenos Aires) me encuentro cursando el cuarto año de la carrera y gracias a un amigo conseguí trabajo diseñando interfaces graficas para edificios inteligentes.
A few months ago I got a new job more focused on what I am studying, I am currently studying Industrial Design at the UBA (University of Buenos Aires) I am in my fourth year and thanks to a friend I got a job designing graphic interfaces for intelligent buildings.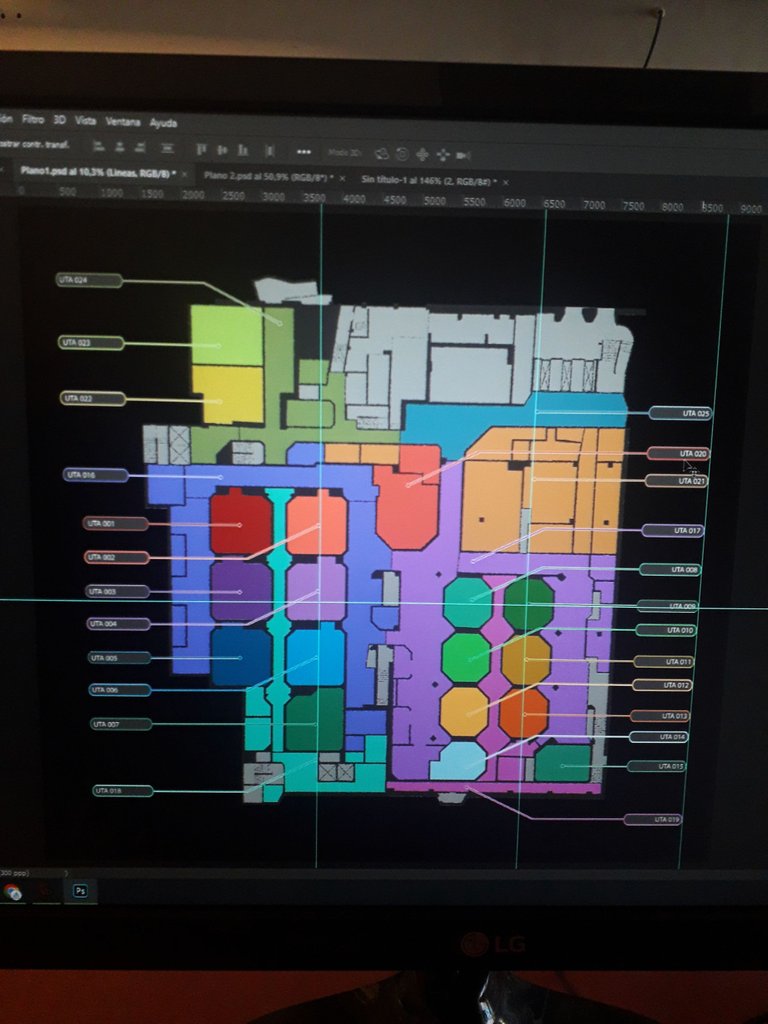 La empresa donde estoy se encarga de programas e instalar sistemas que automatizan edificios, se puede controlar la temperatura de los aires acondicionados de un edificio, las luces, la tención eléctrica, alarmas o hasta la humedad del aire, esto depende de las necesidades del lugar. Nosotros trabajamos para oficinas, productoras de televisión y hospitales.
The company where I am is in charge of programs and install systems that automate buildings, you can control the temperature of the air conditioners of a building, lights, electricity, alarms or even the humidity of the air, this depends on the needs of the place. We work for offices, television production companies and hospitals.
Mi primera semana fue tranquila, me dieron uno notebook para trabajar y tuve que instalar
21 programas
para poder hacer mi trabajo, luego de terminar con eso entro mi primer pedido que consistía en crear un esquema de redes donde plasmara todos equipos que habíamos instalado. El programa que estoy utilizando se llama
FIGMA
, es un programa online muy parecido al ADOBE XD, pero este te permite trabajar en conjunto con otras personas.
My first week was quiet, they gave me a notebook to work and I had to install 21 programs to do my job, after finishing with that I entered my first order which was to create a network diagram where all the equipment that we had installed. The program I am using is called FIGMA, is an online program very similar to ADOBE XD, but this allows you to work together with other people.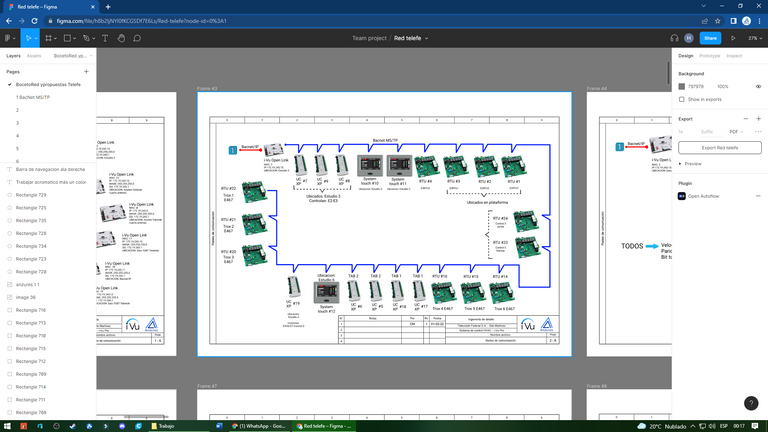 Otros trabajos tuve que presentar varias versiones hasta llegar al resultado final, pero en todo este mes de trabajo aprendí muchísimo y pude utilizar varias cosas que aprendí en la carrera.
In other works I had to present several versions until I reached the final result, but in all this month of work I learned a lot and I was able to use several things I learned in my career.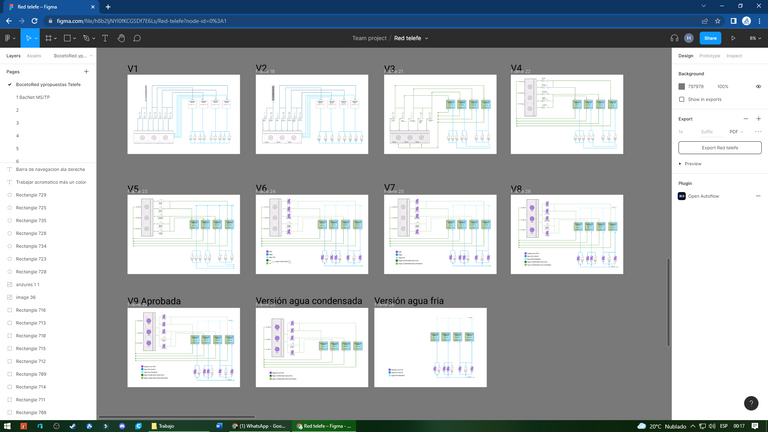 El ultimo trabajo que realice fue para el Hospital Italiano, tuve que tomar el plano del edificio simplificarlo y delimitar las zonas donde trabajan los diferentes equipos eléctricos. Posteriormente este archivo se sube en otro programa y configurando ciertos parámetros se puede ver en tiempo real los valores e información de los equipos.
The last job I did was for the Italian Hospital, I had to take the building plan, simplify it and delimit the areas where the different electrical equipment works. Later this file is uploaded in another program and configuring certain parameters you can see in real time the values and information of the equipment.
Las fotos fueron tomadas por mi
The photos were taken by me