Hello Geek Zone community, this time I got a great order that I really enjoyed doing it, although I had to consult with several colleagues and friends to see if it was feasible.
Hola comunidad de Geek Zone en esta ocasión me llego un pedido buenísimo que disfruté mucho realizarlo, aunque tuve que consultar con varios colegas y amigos para saber si era viable.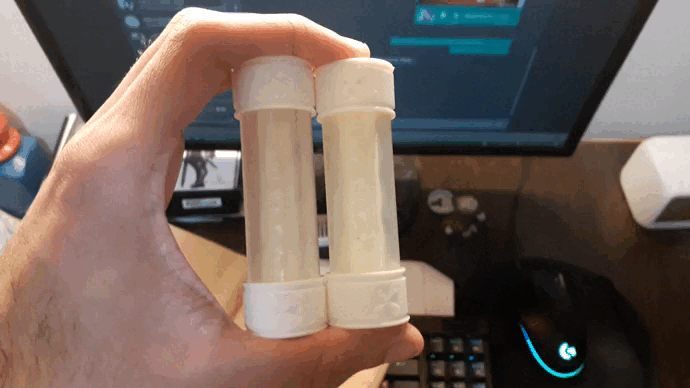 I got a message from a friend who was looking for a gift for her boyfriend for their anniversary, she told me that her boyfriend was a big fan of the Resident Evil bag and that she had found a file to print that she would like me to make. I asked her to pass it on to me, downloaded it and as I always recommend I started reading the experience of people who had already done it as well as reading the details that the designer usually leaves.
Me llego el mensaje de una amiga que estaba buscando hacerle un regalo a su novio por su aniversario, me dijo que su novio era un gran fan de la saca de Resident Evil y que había encontrado un archivo para imprimir que le gustaría que yo hiciera. Le pedí que me lo pasara, lo descargue y como siempre recomiendo empecé a leer la experiencia de la gente que ya lo hizo además de leer los detalles que generalmente deja el diseñador.
It is worth mentioning that this file is totally free and any of you are free to use it, I attach a link in case you are interested.
Cabe aclarar que este archivo es totalmente gratis y cualquiera de ustedes es libre de utilizarlo, adjunto en link por si les interesa.
https://www.myminifactory.com/es/prints/3d-print-t-virus-canister-from-resident-evil-31503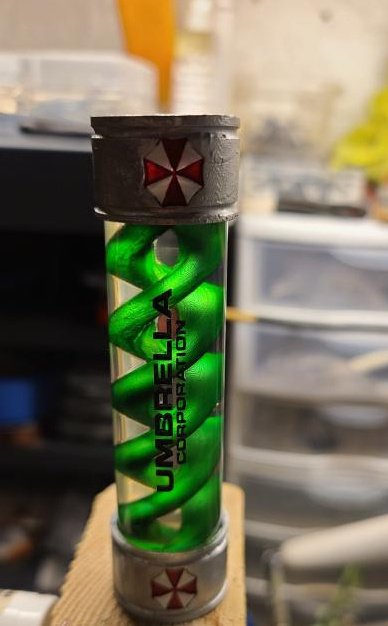 The image was taken from the original model on the Internet.
La imagen fue tomada del modelo original en internet
When I read and saw the images I noticed that the design is intended to be made with a resin printer, since the model is a transparent ampoule containing the Virus-T, when I noticed this I thought that the project could not be done but as some time ago I had worked with translucent PLA I encouraged myself and started to ask for the opinion of a third party, I sent my doubt to a whatsapp group of people who print in 3D consulting them if it was possible to make the structure with the helical shape inside and that it could be noticed.
Al leer y ver las imágenes note que el diseño está pensado para realizarse con una impresora de resina, ya que el modelo es una ampolla transparente que contiene el Virus-T, al notar esto pensé que el proyecto ya no podía realizarse pero como hace un tiempo había trabajado con PLA translucido me anime y empecé a preguntar por la opinión de un tercero, envié mi duda a un grupo de whatsapp de gente que imprime en 3D consultándoles si era posible hacer la estructura con la forma helicoidal dentro y que pudiera notarse.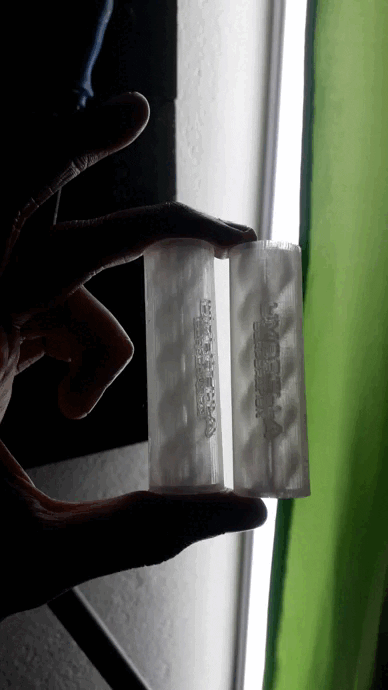 We were debating for a while and we came to the conclusion that there was a possibility that it would turn out well, I had to configure the perimeters, which is the thickness of the piece, this would cause it to be more or less translucent in addition to printing it without filling to improve the fact of being able to see inside.
Estuvimos debatiendo un rato y llegamos a la conclusión de que estaba la posibilidad que resultara bien, tenía que configurar los perímetros, que es el espesor de la pieza, esto provocaría que sea más o menos traslucido además de imprimirlo sin relleno para mejorar el hecho de poder ver hacia dentro.
Scale the model, set it up, print the file and knock on wood. I watched the first minutes of printing to notice that everything was going correctly, the real problem was when it reached a certain height and maybe the helical piece inside could not stand by itself but I was not more wrong. Everything went as it should, although the first piece was configured with two perimeters and I tried to make another one, but with only one perimeter so that it could be seen better inside, this worked, but left the piece a little flimsy because it had less material, but it worked anyway.
Escale el modelo, lo configure, mande a imprimir el archivo y toque madera. Observe los primeros minutos de impresión para notar que todo estaba saliendo correctamente, el problema real estaba dado cuando llegara a cierta altura y tal vez la pieza helicoidal dentro no podría sostenerse por sí misma pero no estuve más equivocado. Todo salió como debía, aunque la primera pieza la configure con dos perímetros e intente realizar otra, pero con un solo perímetro para que pudiera verse mejor por dentro, esto funciono, pero dejo la pieza un poco endeble debido a que tenía menos material, pero de todas formas sirvió.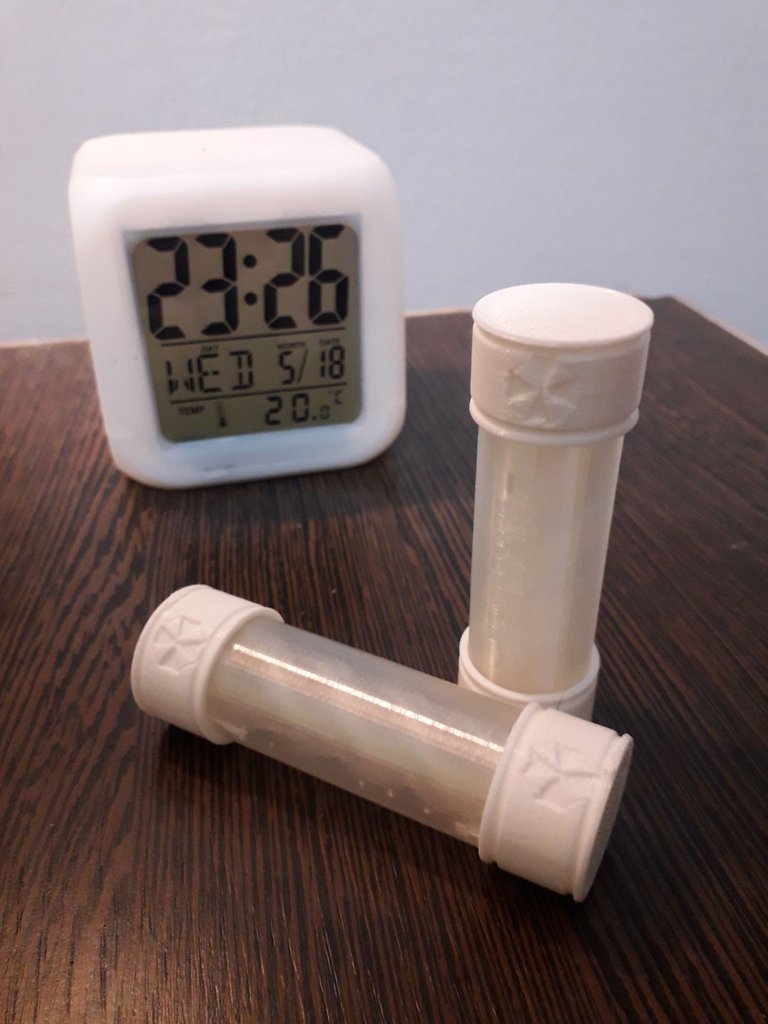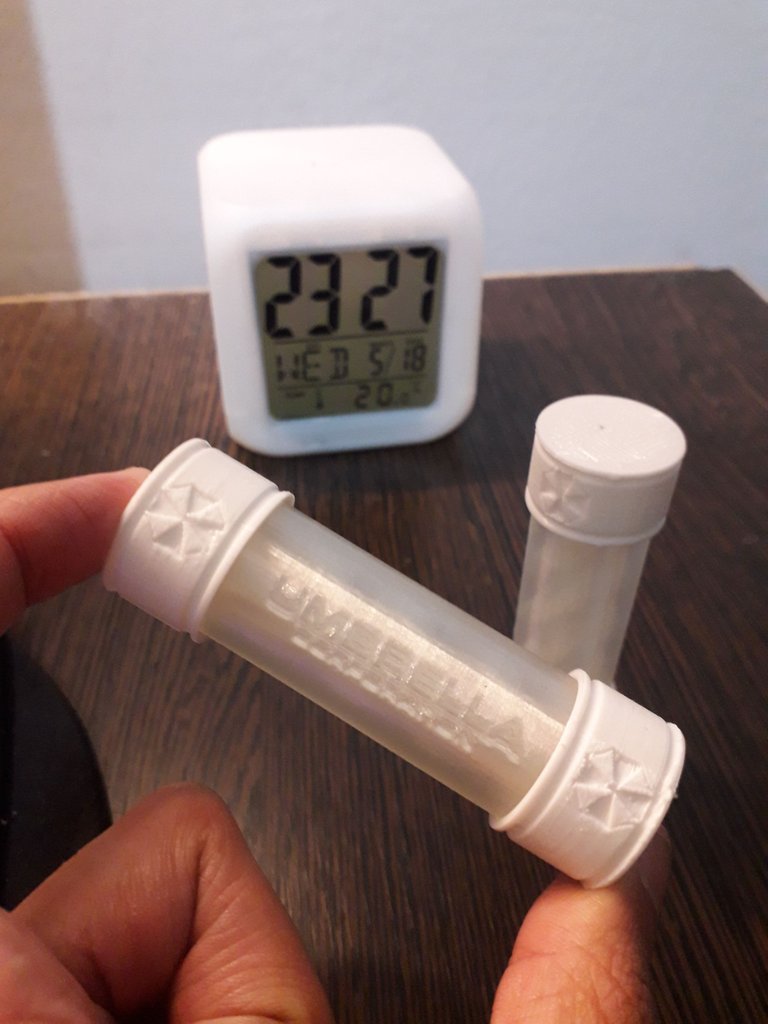 After delivering the order my friend did the post processing where she painted the piece and got a great finish.
Luego de entregar el pedido mi amiga hizo el post procesado donde pinto la pieza y logro un acabado genial.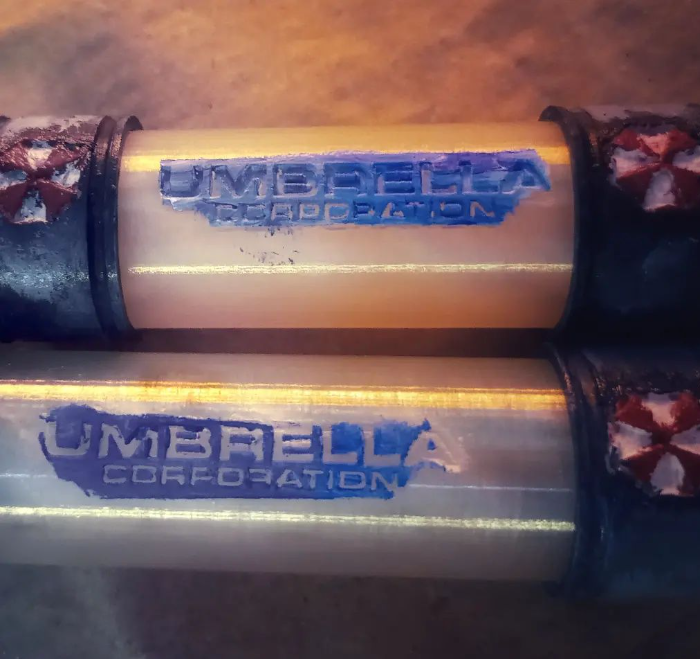 Instagram de mi amiga/ My friend's Instagram
What did you think of this work? It is a piece that, at first sight seems simple, but it has its complexity behind, I was very happy with the result and with what I learned with this work.
¿Qué les pareció este trabajo? Es una pieza que, a simple vista en sencilla, pero tiene su complejidad detrás, quedé muy conforme con el resultado y con lo que aprendí con este trabajo.