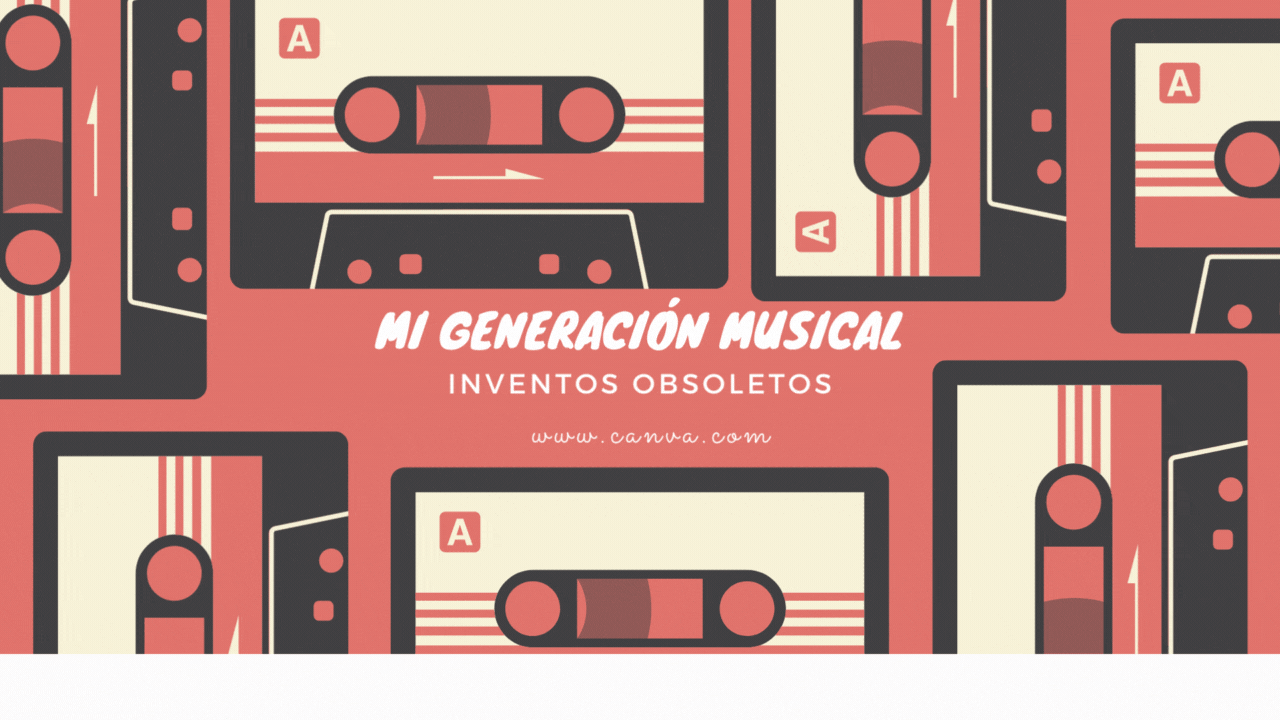 Buenos días amigos hoy les quiero hablar de un tema nostálgico para mi generación, se trata de la evolución de los dispositivos con los que hemos oído música los nacidos en la década de 1990, en este post les recordaré los que yo he tenido el placer de disfrutar, ya que soy nacido en 1991.
Good morning friends today I want to talk about a nostalgic topic for my generation, it is about the evolution of the devices with which we have heard music those born in the 1990s, in this post I will remind you the ones that I have had the pleasure to enjoy, since I was born in 1991.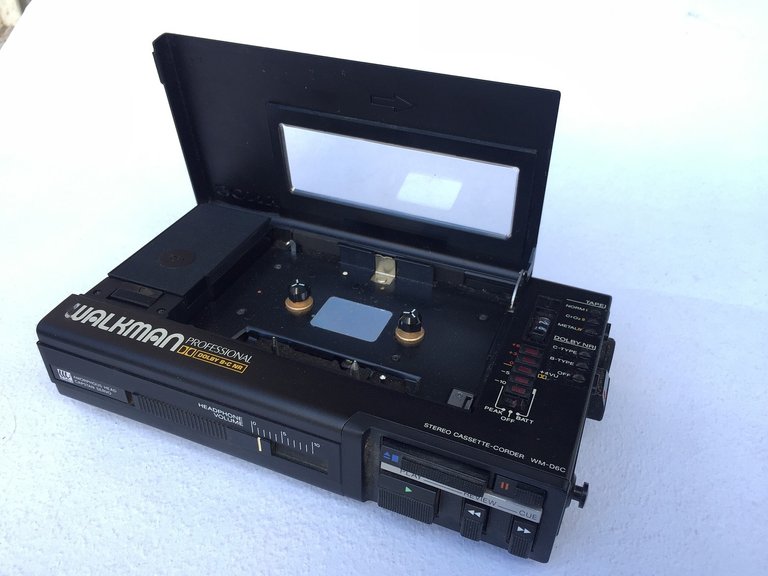 Walkman
¿Quién en los noventa no tubo este medio para oír música? A los que no lo vivieron les contaré que ahora es muy fácil en una computadora o un celular tener la música que queramos, pero en aquellos tiempos, pleno periodo especial en mi país Cuba, era todo un reto oír la música que queríamos sin pasar trabajo y ahora nos reiremos pero les contaré que una vez que teníamos el dispositivo era la lucha de las baterías, pilas AA según recuerdo los dispositivos que tuve, como todo el día querías oír música, era bronca con tu mamá o papá para que comprarán las baterías, después había que comprar los cassetes 😅😅😅 el que sabe porque me río le vendrá al momento a la cabeza como había que coger un lápiz, bolígrafo o el dedo chiquito para organizar las cintas de los mismos porque se enredaban, y para rematar había que grabar manualmente las canciones que te gustaban teniendo una duración de 30 min o 60 min no recuerdo bien cada cassette, cuando se acababa una cara viralo para la otra y si estabas en un lugar con ruido todo eso quedaba grabado 😂😂😂era todo un reto grabar en estos dispositivos, pero no podemos olvidarnos que a muchos nos alegraba los días.
Who in the nineties did not have this means to listen to music? To those who did not live it I will tell you that now it is very easy on a computer or a cell phone to have the music we want, but in those times, full special period in my country Cuba, it was a challenge to hear the music we wanted without spending work and now we will laugh but I will tell you that once we had the device was the struggle of batteries, AA batteries as I remember the devices I had, as all day you wanted to hear music, was bronca with your mom or dad to buy the batteries, then you had to buy the cassettes 😅😅😅😅 the one who knows why I laugh will come at the moment to the head as you had to take a pencil, pen or the little finger to organize the tapes of the same because they were tangled, and to top it off you had to manually record the songs you liked having a duration of 30 min or 60 min I do not remember well each cassette, when one side was finished viralo for the other and if you were in a noisy place all that was recorded 😂😂😂😂it was a challenge to record on these devices, but we can not forget that many of us gladdened our days.
| | |
| --- | --- |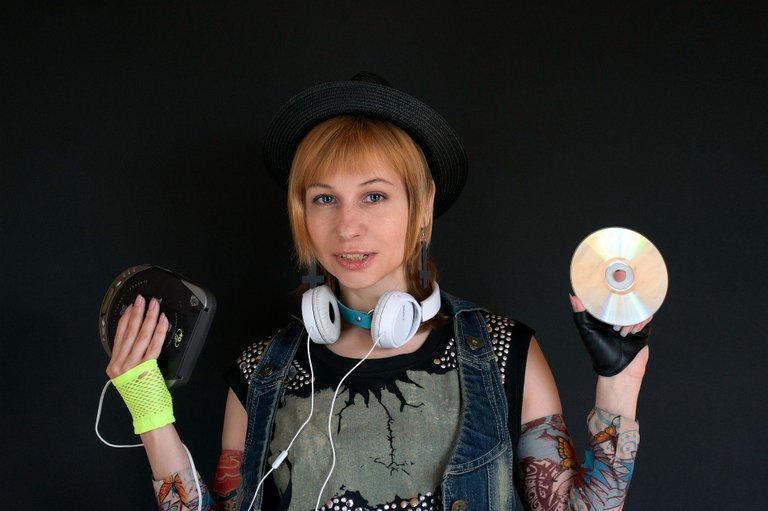 Discman
¿Linda la modelo Verdad? En la época que salieron las discman era un lujo obtener una, yo por suerte y gracias a mi familia que estaban fuera de Cuba pude tener. Este dispositivo había matado al anterior, era lo último en el mercado, y había revolucionado el echo de oír música de un Cassette a un disco o CD como conocemos.
¿Que tenía de malo?
Eran más caros los CD, y una vez que los grababan ya no podían borrarse como las cintas y seguíamos con el tema de las baterías aunque ya estaba la disponibilidad de conectarlo a la corriente también, y los CD solamente podías grabarle de 8 a 15 canciones, no más.
Pero no todo es malo, este triunfo sobre la Walkman por la calidad de sonido que tenían las grabaciones, recuerdo que el formato para quemar un disco de estos era .Wav y dio paso a los vcd que reproducían formato video y posteriormente a los DVD, pero eso es otra historia.
Yo recuerdo que con una discman y un tocadiscos de los rusos antiguos en mi casa se ponía música tan alto o más que cualquier equipo de música, servía para amplificar también y si salías pues te lo llevavas😉😉😉.
Nice model, isn't it? At the time when the discman came out it was a luxury to get one, I luckily and thanks to my family who were out of Cuba I could have one. This device had killed the previous one, it was the latest in the market, and it had revolutionized the way of listening to music from a Cassette to a disc or CD as we know it.
What was wrong with it?
CDs were more expensive, and once they were recorded they could no longer be erased like the tapes and we still had the issue of batteries although there was the availability of connecting it to the current as well, and the CD could only record from 8 to 15 songs, no more.
But not everything is bad, this triumph over the Walkman for the quality of sound that had the recordings, I remember that the format to burn a disc of these was .Wav and gave way to the vcd that reproduced video format and later to the DVD, but that is another story.
I remember that with a discman and an old Russian record player in my house I used to play music as loud or louder than any stereo, it also served to amplify and if you went out you could take it with you😉😉😉😉😉.
| | |
| --- | --- |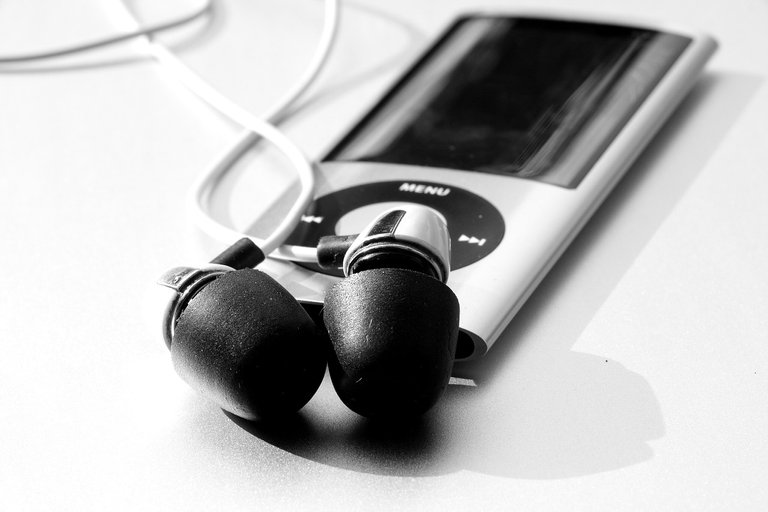 Ipods & mp3
Muchachos el cambio radical de los dispositivos para oír música fue este, aquí teníamos todo, eran equipos más pequeños, algunos eran de baterías AA como los primeros mp3s y otros como los ipods ya tenían para corriente y baterías internas de litio que duraban todo el día para oír música, habían dispositivos desde 1gb hasta 40GB u 80 GB o sea que le cabían muchas más canciones que sus antecesores y con mucha variedad para grabar lo que nos gustaba de verdad, formato mp3, wav y posterior el mp4. Tenían pantallas táctiles o los gestos de las funciones como subir volumen, bajarlo o cambiar de canción también. Hoy puede que paresca algo muy común pero si nos remontamos a esa época era un salto tecnológico y musical.
Hasta aquí el post de hoy, espero no haberles sacado las lágrimas a [email protected] 😂😂😂 porque esto nos demuestra que nos estamos poniendo viejos. Recuerden que esta descripción fue basada en mi experiencia personal en un país atrasado tecnológicamente, Cuba. Pero la intención de crear este post es recordar nuestra historia musical, muchas gracias espero haberles alegrado el día.
Guys the radical change of the devices to listen to music was this, here we had everything, they were smaller equipment, some were AA batteries as the first mp3s and others like ipods already had for current and internal lithium batteries that lasted all day to listen to music, there were devices from 1gb to 40GB or 80 GB or so that fit many more songs than their predecessors and with a lot of variety to record what we really liked, mp3 format, wav and later the mp4. They had touch screens or gestures for functions such as volume up, down or change songs as well. Today it may seem very common but if we go back to that time it was a technological and musical leap.
So much for today's post, I hope I haven't brought many of you to tears 😂😂😂😂 because this shows us that we are getting old. Remember that this description was based on my personal experience in a technologically backward country, Cuba. But the intention of creating this post is to remember our musical history, thank you very much I hope I made your day.
| | |
| --- | --- |