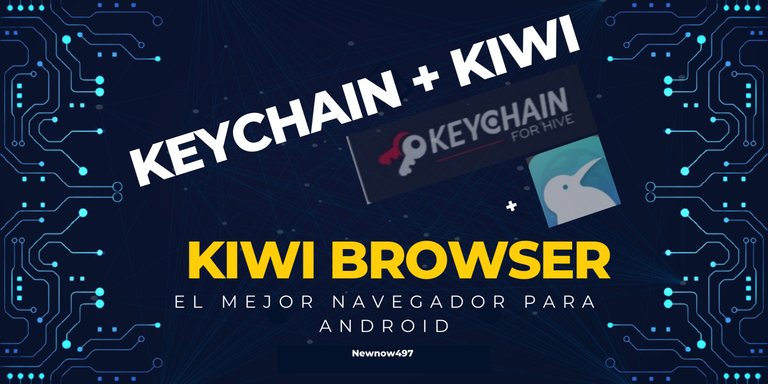 Good morning guys, today I am going to bring you a solution to operate with the hive KEYCHAIN ​​on our Android mobile. As we already know, the hive wallet has an extension that is installed in our PC browser, generally the most used is Google Chrome, but it does not work on our phones with IOS or Android operating systems. Today I bring you a browser that we are going to be able to use most of the extensions that we have in Google Chrome on PC, but on Android devices, for IOS it is not yet available, so users of that operating system have no choice but to wait , because there is no browser that makes use of Google Chrome extensions for PC in it. Many may know it, but if you are new to HIVE and do not want to go through the trouble of having to go to the PC to validate transfers or actions in HIVE, this is your solution, I recommend that you read this post since I did it step by step with photos for you. Without further ado we go: We are talking about the kiwi browser which we can download for free from the playstore.
Buen día muchachos hoy les voy a traer una solución para operar con la KEYCHAIN de hive en nuestro móvil Android. Como ya sabemos la wallet de hive tiene una extensión que se instala en nuestro navegador de la pc, generalmente el que más se usa es el Google Chrome pero no nos sirve en nuestros teléfonos con sistemas operativos IOS ni Android. Hoy les traigo un navegador que vamos a poder usar las mayorías de las extensiones que tenemos en el Google Chrome de pc, pero en dispositivos Android, para IOS aún no está disponible, así que los usuarios de ese sistema operativo no tienen más remedio que esperar, porque no existe ningún navegador que haga utilice las extensiones del Google Chrome de pc en el mismo. Pueden que muchos lo conoscan pero si eres nuevo en HIVE y no quieres pasar trabajo de tener que ir a la PC para estar validando transferencias o acciones en HIVE esta es tu solución te recomiendo que leas este post ya que lo hice paso por paso con fotos para ustedes. Sin más allá vamos:
We are talking about the kiwi browser which we can download for free from the playstore.
Hablamos del navegador kiwi el cual podemos descargar gratis desde la playstore.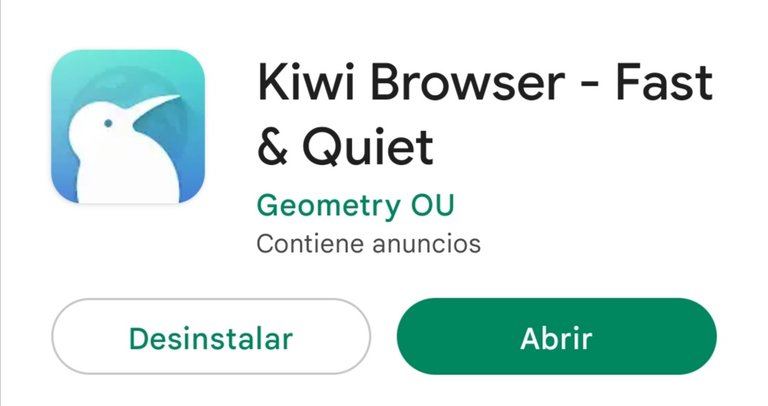 Once we install it from the playstore, we check our mobile, look for it and open it to configure our HIVE wallet. It should be clarified that we have to have the keys in order to activate the wallet in the new browser.
Una vez que lo instalemos desde la playstore revisamos nuestro móvil, lo buscamos y lo abrimos para configurarle nuestra wallet de HIVE. Cabe aclarar que tenemos que tener en poder las llaves para poder activar la wallet en el nuevo navegador.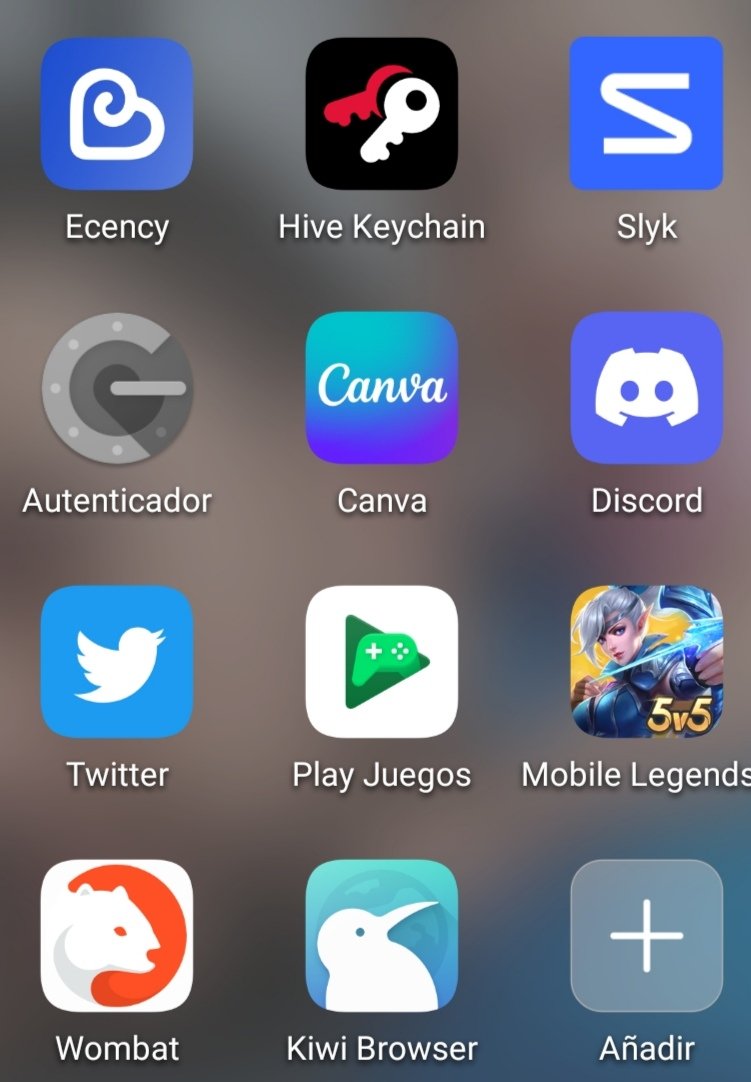 Once opened, we go to the configuration, extensions, and we give the option to open in Chrome web store.
Una vez abierto vamos a la configuración, extensiones, y le damos a la opción abrir en Chrome web store.
We search for the hive Keychain extension and install it as shown in the photos.
Buscamos la extensión hive Keychain y la instalamos tal como se muestran en las fotos.
Once installed we can access the wallet in the configuration to start configuring our account, we can see it in the last options of the kiwi browser configuration.
Una vez instalado podemos acceder a la wallet en la configuración para comenzar a configurar nuestra cuenta, la podemos ver en las últimas opciones de la configuración del navegador kiwi.
When we open the extension, the first thing it asks us for is the password, to be able to access the wallet soon without having to put the keys at each beginning of the section.
Cuando abrimos la extensión lo primero que nos pide es la contraseña, para poder acceder próximamente a la billetera sin necesidad de estar poniendo las llaves en cada inicio de sección.
Then it gives us to choose two options, import our keys or use the keys, the latter will be the one we select, they are the keys of our hive account.
Seguidamente nos da para escoger dos opciones, importar nuestras claves o usar las llaves, está última será la que seleccionemos, son las llaves de nuestra cuenta de hive.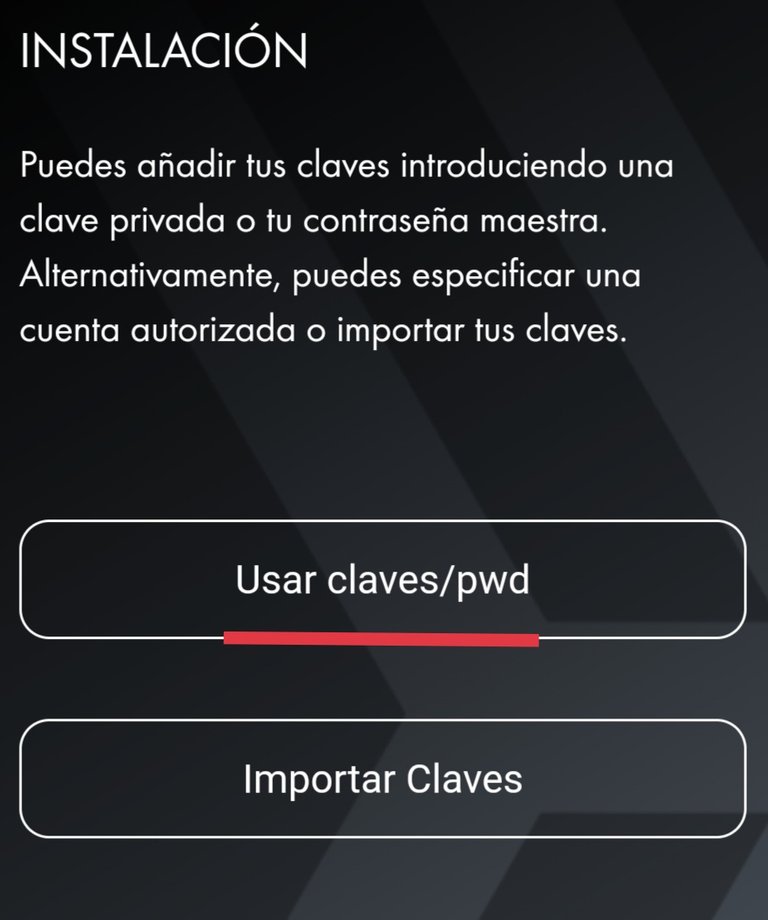 By giving it the option to use keys, it will ask us for the HIVE user and the active key which we will enter.
Al darle la opción de usar claves nos va a pedir usuario de HIVE y la llave activa la cual introduciremos.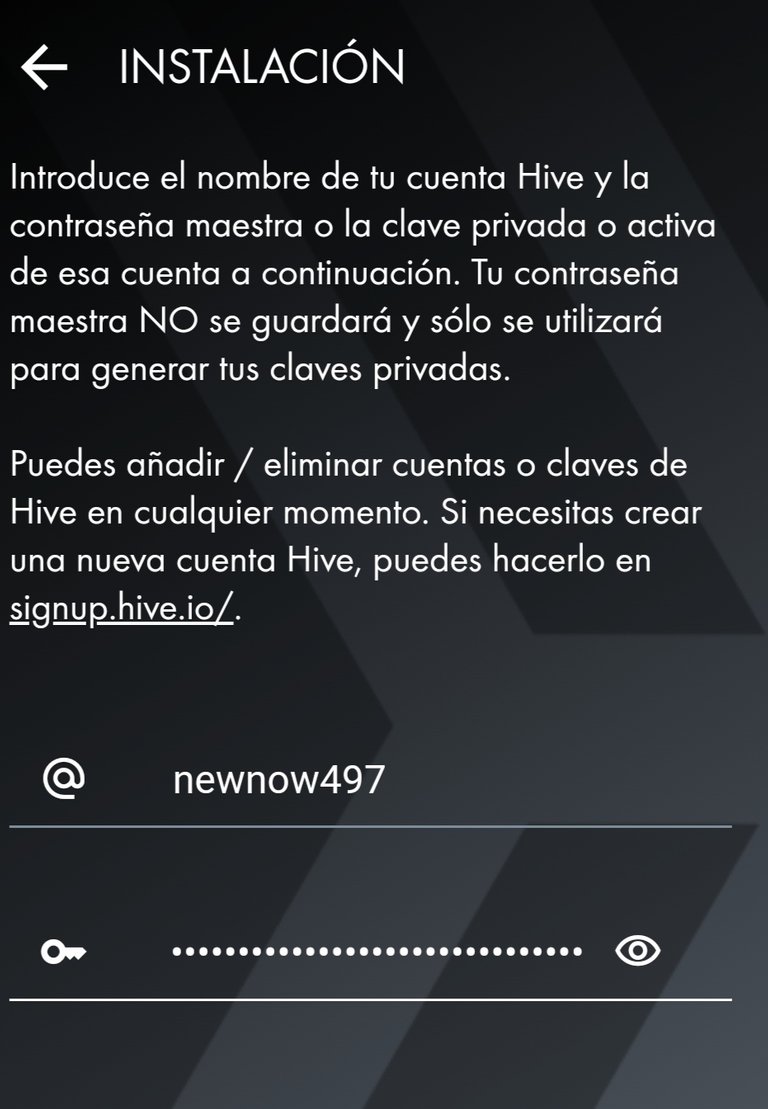 We will get two dialog boxes that we will accept and what we would need would be to enter the missing keys, the posting and the memo.
Nos saldrán dos cuadros de diálogo que le daremos aceptar y lo que nos faltaría sería introducir las llaves faltantes, la posting y la memo.
Here we will see how we already have the HIVE wallet ready, it is the same as that of our Google Chrome browser on the PC, we will select the accounts tab and select manage.
Aquí veremos como ya tenemos la billetera HIVE lista, es igual a la de nuestro navegador Google Chrome de la PC, seleccionaremos la pestaña cuentas y seleccionamos gestionar.
|
Having the active key on, we only have to hit the plus to add the other two missing ones.
Al tener la llave activa puesta sólo nos queda darle al más para añadir las otras dos faltantes.
Once we have all the above ready, we will proceed to test the use of the Keychain in peakd.
Una ves que tengamos todo lo anterior listo procederemos a probar en peakd el uso de la Keychain.
---
Ready guys we have the Keychain working on Android, please make this post available to new users as it is very useful and people who do not have computers can use our HIVE ecosystem thanks.
Listo muchachos tenemos la Keychain trabajando en Android, por favor faciliten le este post a los usuarios nuevos ya que es muy útil y personas que no tengan computadoras pueden hacer uso de nuestro ecosistema HIVE gracias.
All the photos used in this post were screenshots from my wife's mobile and edited by me.
Todas las fotos utilizadas en este post fueron capturas de pantalla del móvil de mi esposa y editadas por mi.
Footer and banner:www.canva.com.