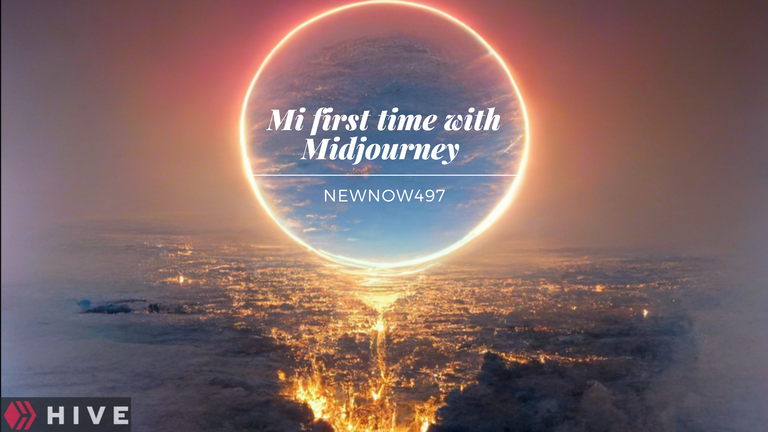 Guys how was your day, because today I come to cheer you up with this wonderful tool called Midjourney that you can use on Discord, and it is nothing more and nothing less than an artificial intelligence that will turn our words into photos, so far only English words can be entered to recreate the new photos. I have art on the floor, what reaches my brain is practically impossible to produce with my hands 😂😂 when I found this wonder I wanted to share it with everyone, you don't know how excited I am. Without further ado we begin.
Chicos que tal su día, porque hoy vengo a alegrarselos con esta maravillosa herramienta llamada Midjourney que la pueden usar en Discord, y no es nada más y nada menos que una inteligencia artificial que va a convertir nuestras palabras en fotos, hasta el momento solo se le pueden introducir palabras en inglés para recrear las nuevas fotos. Yo que tengo el arte por el piso, lo que llega a mi cerebro es prácticamente imposible producirlo con las manos 😂😂 al encontrar esta maravilla quería compartirla con todos, no saben que emoción tengo. Sin más empezamos.
Enter the website
The first thing we will do is enter the website https://www.midjourney.com/home/ to obtain the link that will take us to the Midjourney Discord. Ahy will appear a blue web with a little strange letters 😅😅, with several options, which we will choose Join the beta.
Entrar a la web
Lo primero que haremos es entrar a la página web https://www.midjourney.com/home/ para obtener el link que nos llevará al Discord de Midjourney. Ahy nos aparecera una web azul con letras un poco extraña😅😅, con varias opciones, la cual eligiremos Join the beta.
And we accept this invitation which will take us directly to Discord, to enjoy the services they provide us.
Y aceptamos está invitación la cual nos llevará directamente al Discord, para disfrutar de los servicios que nos brindan.
Once inside, we will look for the channels that start with newbiesxx and this is where we can recreate our ideas and be digital artists, the limit is only that of our imagination, the more specific we are, the better results our work of art will have.
Una vez dentro buscaremos los canales que empiezan con newbiesxx y aquí es donde podremos recrear nuestras ideas y ser artistas digitales, el límite es solo el de nuestra imaginación, mientras más específicos seamos mejores resultados va a tener nuestra obra de arte.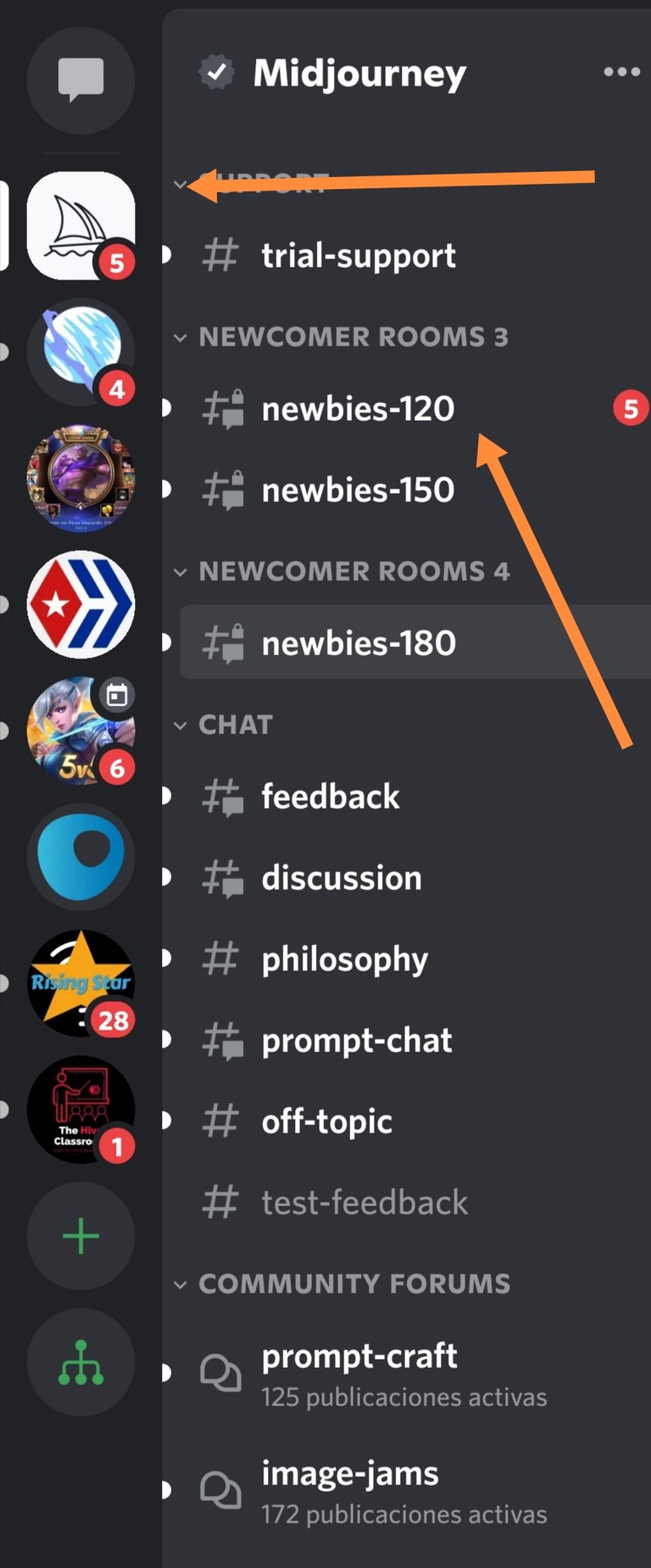 The command to start the work will be strictly the syntax /imagine, when we write it, we select Prompt and we begin to write in English the words that we think of how the work to be reflected would be.
El comando para iniciar la obra será estrictamente la sintaxis /imagine, cuando lo escribimos, seleccionamos Prompt y empezamos a escribir en inglés las palabras que pensemos de como sería la obra a reflejar.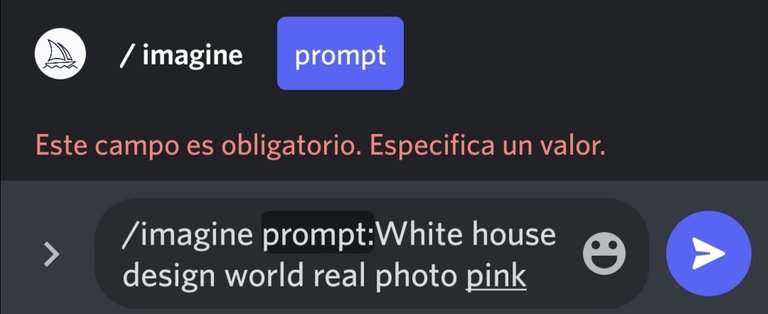 In the case of the previous photo, I gave you an example to search for a house with the words white, house, design, world, real, photo and pink and it showed us the following result.
En el caso de la foto anterior les puse un ejemplo para buscar una casa con las palabras blanca, casa, diseño, mundo, real, foto y rosado y nos mostró el siguiente resultado.
| When it reaches 100, it shows us the images to choose. \Cuando llega a 100 nos muestra las imágenes a escoger. | |
| --- | --- |
In this test we will choose the 4 option and we will be shown 4 more images of that design, if we want we can continue adding words in English to improve our photo.
En esta prueba escogeremos la 4 opción y se nos mostrarán 4 imágenes más de ese diseño, si queremos podemos seguir añadiéndole palabras en inglés para ir mejorando nuestra foto.
|
In my case I am going to select the 3rd photo to work with it and continue modifying it or save it now.
En mi caso voy a seleccionar la 3 foto mara trabajar con ella y seguir modificandola o guardarla ya.
The result.
El resultado.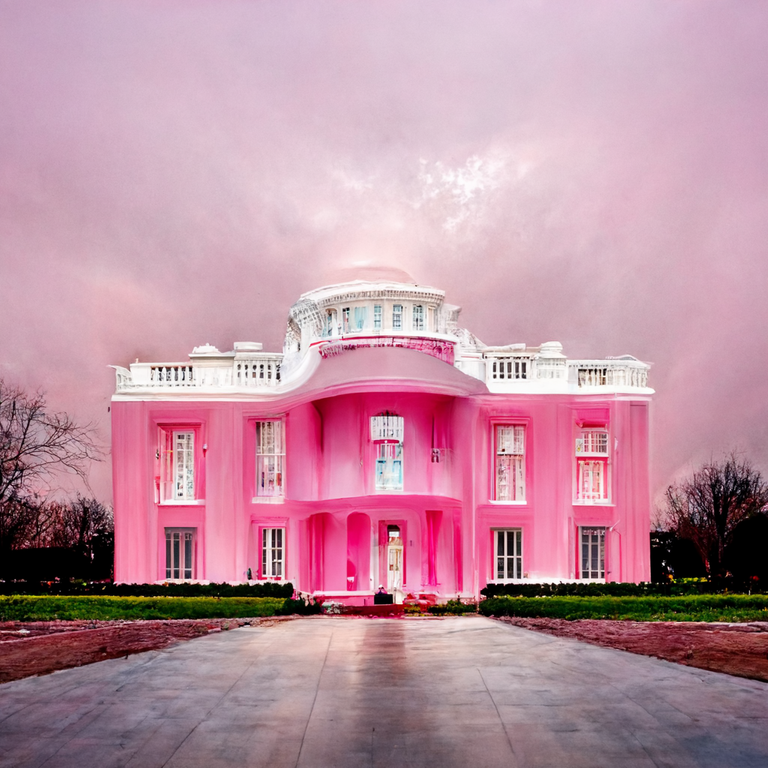 Well guys, I hope you have enjoyed this tutorial and that you use your images recreated with AI so that you enjoy making art and it will also help you so that you do not have to worry about the issue of the author's right since you are going to be the creators of them, remember when you generate your images to copy the download link they give you so you don't have copyright problems. If you liked this tutorial please leave me your comments in the description to continue bringing you many more.
I also did the banner with the Midjourney Discord and I added the lyrics on canva because I still don't know how to enter text in it but I'm sure it can be done, we just have to study this wonderful tool a little more.
El banner también lo hice con el Discord de Midjourney y le agregue las letras en canva porque no se aun como introducir texto en el mismo pero estoy seguro que se puede hacer, solo nos queda estudiar un poquito más esta maravillosa herramienta.
Bueno chicos espero que hayan disfruta este tutorial y que usen sus imágenes recreadas con AI para que disfruten haciendo arte y también les servira para que no tengan que preocuparse con el tema del derecho del author ya que ustedes van a ser los creadores de las mismas, recuerden cuando generen sus imágenes copiar el enlace de descarga que les dan para que no tengan problemas de derecho de autor. Si les ha gustado este tutorial por favor déjenme sus comentarios en la descripción para seguir trayendoles muchos más.
Remember that with Midjourney's AI the only limit to creating works of art is ourselves.
Recuerden que con la IA de Midjourney el único límite para crear obras de artes somos nosotros mismos.
---
[Banner and Footer](www.canva.com).
[PHOTOS](Screenshots, Huawei p30 lite and Midjourney Discord AI).