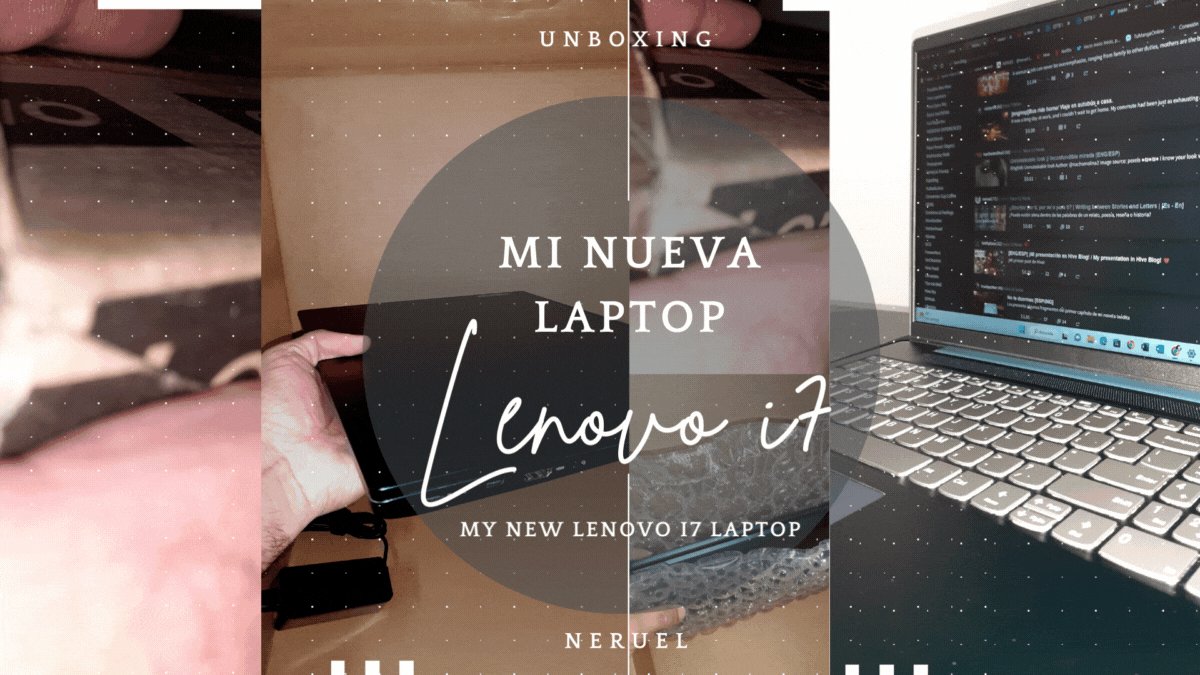 Escrito escuchando la canción: Walking in the Wind – One Direction. Si estás feliz simplemente debes sonreír y comenzar, comenzar a hacer las cosas que te gustan de verdad. Me gustaría que leyeran este post escuchando la canción.
Les contaré la historia desde el principio: las cosas no han sido fáciles para mí. Hasta ahora he tenido mucha presión en la universidad al punto de hacer que todo fuera realmente difícil de afrontar, no tengo por qué ocultar nada. Originalmente, tenía planeado comprar un nuevo computador portátil en mayo de 2022, pero todos sabemos lo que paso los últimos de abril con el mercado de criptomonedas.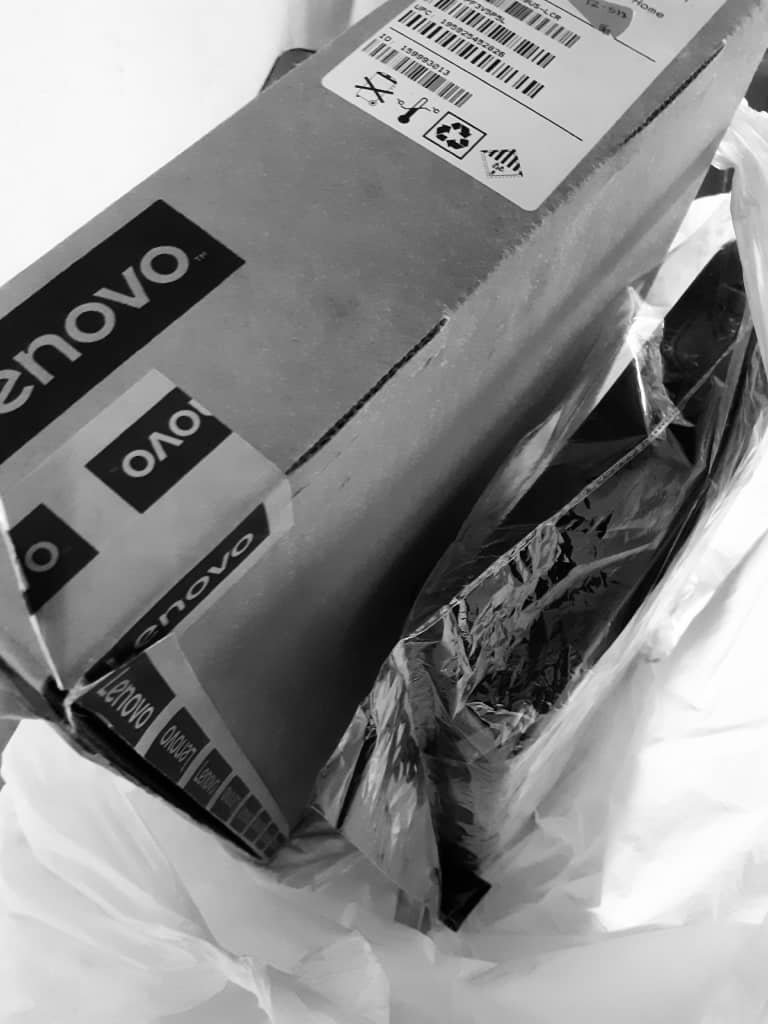 Así llegó la Laptop | How the Laptop arrived
Ahora bien, más que algo para hacer varias cosas, se convirtió en un asunto vital tener una laptop. Por ejemplo, el semestre pasado por mis clases universitarias estaba muy agobiado al punto de tomar decisiones extremas. A eso súmenle que me había quedado solo en Venezuela, ya que mi hermana decidió irse con mi madre.
Me dediqué a hacer lo que podía con lo que tenía, la presión fue muy dura. Mi otra computadora es de tipo escritorio y su procesador es: "i4" y trabajar con esto en el área de diseño es muy rudo, lo poco que pude hacer o levantar fue muy difícil. Entregué mis asignaciones académicas como pude, pero el desgaste mental era abrumador. A eso también debo sumarle el tema de escribir y el trabajo. Otro ejemplo que puedo citar es que hacer una plantilla en canva pasó a ser muy difícil, debido a que se quedaba pegada. Hacerle mantenimiento requeriría un plazo de dos o tres días, no podía hacer eso: La cantidad de archivos en la PC son elementales para mí y deben respaldarse antes de cualquier mantenimiento.
Todos esos elementos me empujaron a reaccionar en diciembre y pedir ayuda a mis padres, ¡una cosa que no hago! Ellos simplemente me dijeron: que siempre me guardo todo para mí, y que no suelo decir lo que me pasa o requiero. Creo que un hijo debe ser independiente de sus padres cuando es adulto.
Written listening to the song: Walking in the Wind - One Direction. If you are happy you simply have to smile and start, start doing the things you really like. I would like you to read this post listening to the song.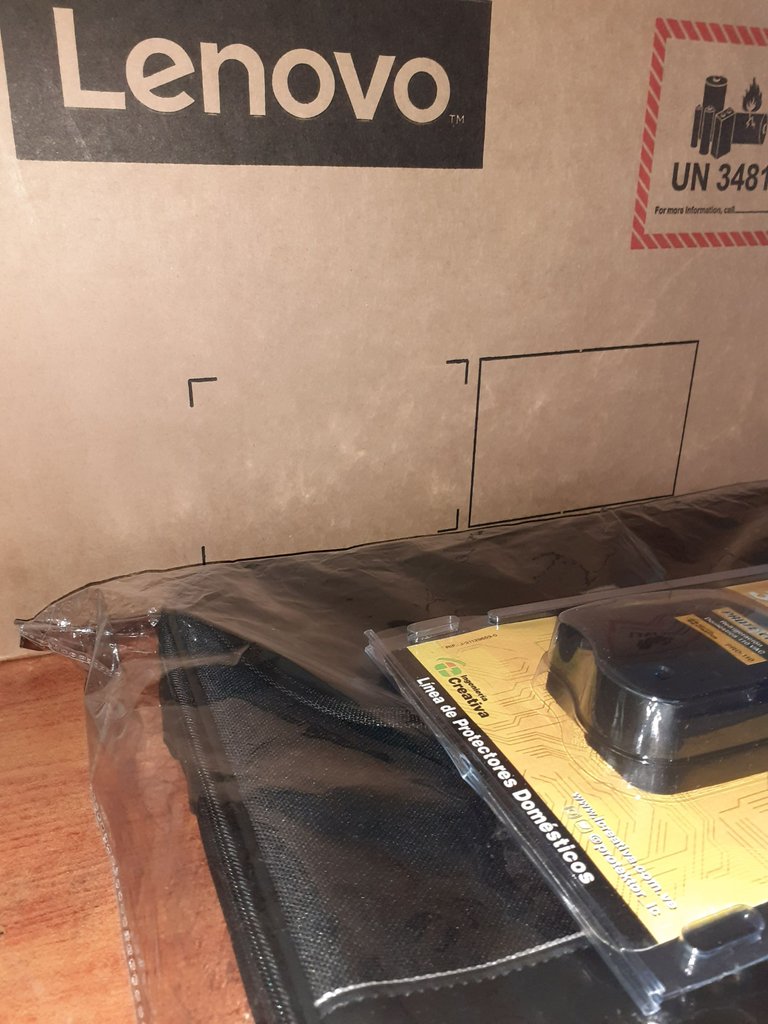 Desempacando | Unpacking
I will tell you the story from the beginning: things have not been easy for me. So far I've had a lot of pressure at the university to the point of making everything really hard to deal with, I don't have to hide anything. Originally, I had planned to buy a new laptop in May 2022, but we all know what happened the last of April with the cryptocurrency market.

Now, rather than something to do various things, it became vital to have a laptop. For example, last semester because of my university classes I was very overwhelmed to the point of making extreme decisions. Add to that the fact that I was left alone in Venezuela, since my sister decided to leave with my mother.

I dedicated myself to do what I could with what I had, the pressure was very hard. My other computer is a desktop type and its processor is: "i4" and working with this in the design area is very tough, the little I could do or lift was very difficult. I turned in my academic assignments as best I could, but the mental toll was overwhelming. To that I must also add the issue of writing and work. Another example I can cite is that making a template in canva became very difficult, due to the fact that it would stick. Doing maintenance on it would require two or three days, I couldn't do that: The amount of files on the PC are elementary for me and must be backed up before any maintenance.

All these elements pushed me to react in December and ask my parents for help, something I don't do! They simply told me: that I always keep everything to myself, and that I don't usually say what happens to me or what I require. I believe that a child should be independent from his parents when he is an adult.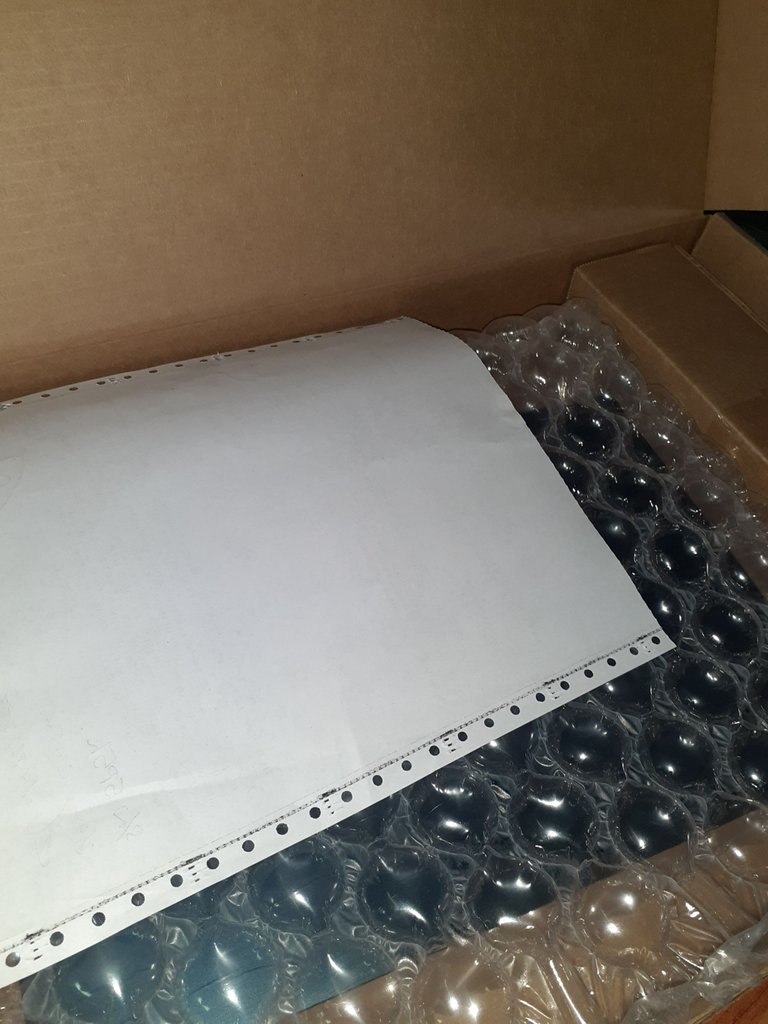 Al final acordamos que necesitaba apoyo emocional de ellos y aparte consolidar ciertas cosas personales. En todo eso se encuentra esta Laptop, en la conversación mi mamá acordó conmigo prestarme la mitad del dinero (aunque ella diga que no), y la otra mitad la pondría yo de mis ingresos personales y de los que obtengo de Hive. En este último caso me aferré a la suerte, ahorré todo lo que pude, y la suerte llegó en el momento oportuno. Hive subió.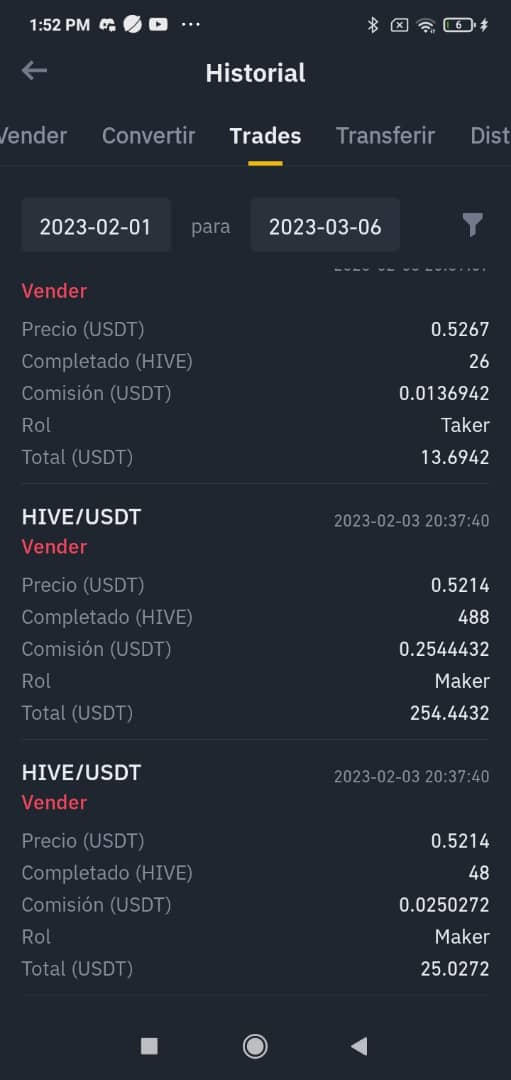 Los trades que me ayudaron a completar el dinero | Trades that helped me make up the money
Todo el asunto estaba resuelto a principios de febrero de 2023, ahora el tema era comprar la laptop en algún lugar del Mundo. Originalmente, la pediría por Amazon o en efecto la sacaría a crédito por Fallabela, pero todo se enfocaba al tiempo de traslado y envío. Al final, decidí adquirirla en Venezuela, pero el dilema más grande es que el equipo que pensé al inicio que era nuevo, me indicaron que era usado antes de comprarlo. Luego de ese chasco duré un mes buscando en Barquisimeto algo que se adaptara a mis condiciones, presupuesto y fuera nuevo. Todos me decían en las tiendas, esto: es un equipo Refurbished. Mi cara era sorprendente al escuchar la misma respuesta.
Lo más adecuado que conseguí era una laptop Dell con procesador AMD RYZEN 737000U 2.3 GHZ, y no me gustaba, requería una laptop i7. La verdad es que terminé consiguiendo mi pc en Maracay, estado Aragua, pero quería revisar el equipo antes de adquirirlo y saber un poco sobre la tienda física para tener algo de confianza antes de hacer el pago. Las sugerencias de Instagram se presentaron en mi perfil y así fue que di con "Conputodo" donde compré mi pc.
En su perfil vi varios equipos y decidí pedir asesoría a la mejor amiga de mi mamá que es ingeniera en sistema, y me recomendó esta Lenovo ideapad 5 15IAL7 con un procesador i7 VAGEN. Me decidí por esta, y le pedí a mi tío (hermano de mi mamá) que estaba de viaje en Cantaura que me la comprara cuando retornara a Barquisimeto. Podía pedirla por una compra online, pero el tema era la seguridad de que fuera una tienda real.
In the end we agreed that I needed emotional support from them and also to consolidate certain personal things. In all that is this Laptop, in the conversation my mom agreed with me to lend me half of the money (although she says no), and the other half I would put it from my personal income and from what I get from Hive. In the latter case I held on to my luck, saved as much as I could, and luck came at the right time. Hive went up.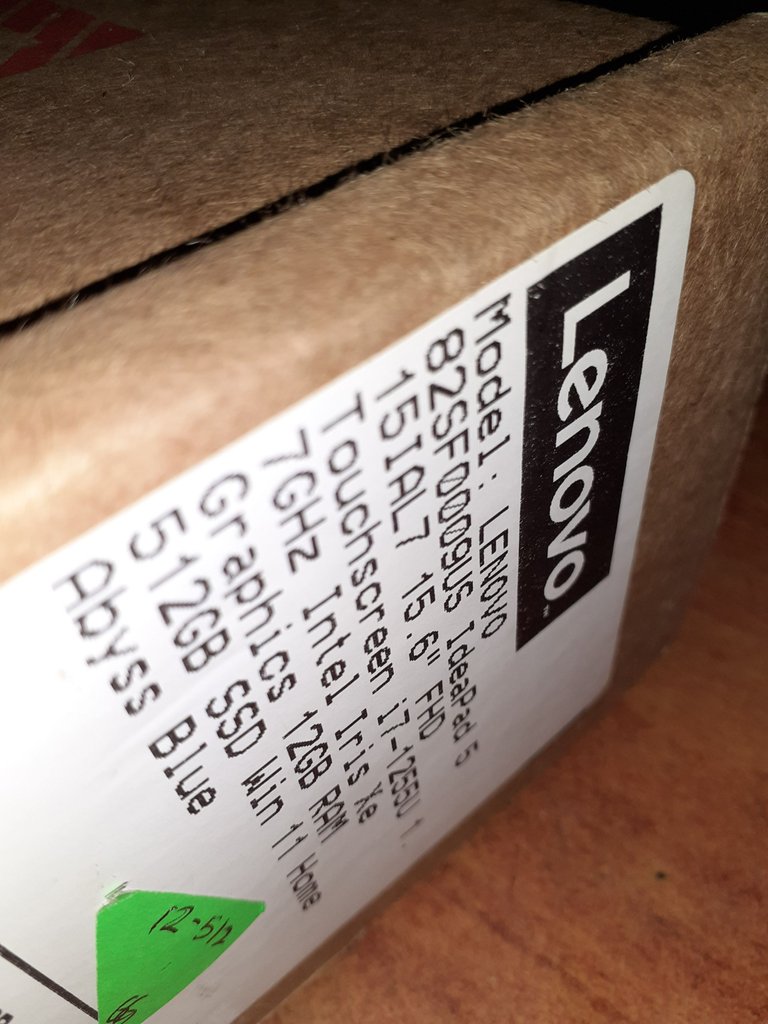 Las características de mi laptop | The features of my laptop
The whole matter was settled by early February 2023, now the issue was to buy the laptop somewhere in the World. Originally, I would order it through Amazon or indeed I would get it on credit through Fallabela, but everything was focused on the time of transfer and shipping. In the end, I decided to buy it in Venezuela, but the biggest dilemma is that the equipment that I thought at the beginning was new, was indicated to me that it was used before I bought it. After that disappointment I spent a month looking in Barquisimeto for something that suited my conditions, budget and was new. Everyone told me in the stores, this: it is a Refurbished equipment. My face was surprising to hear the same answer.

The most suitable thing I got was a Dell laptop with AMD RYZEN 737000U 2.3 GHZ processor, and I didn't like it, it required an i7 laptop. The truth is that I ended up getting my pc in Maracay, Aragua state, but I wanted to review the equipment before acquiring it and know a little about the physical store to have some confidence before making the payment. Instagram suggestions showed up in my profile and that's how I came across "Conputodo" where I bought my pc.

In her profile I saw several computers and decided to ask for advice to my mom's best friend who is a system engineer, and she recommended me this Lenovo ideapad 5 15IAL7 with an i7 VAGEN processor. I decided on this one, and asked my uncle (my mom's brother) who was traveling in Cantaura to buy it for me when he returned to Barquisimeto. I could order it through an online purchase, but the issue was the security that it was a real store.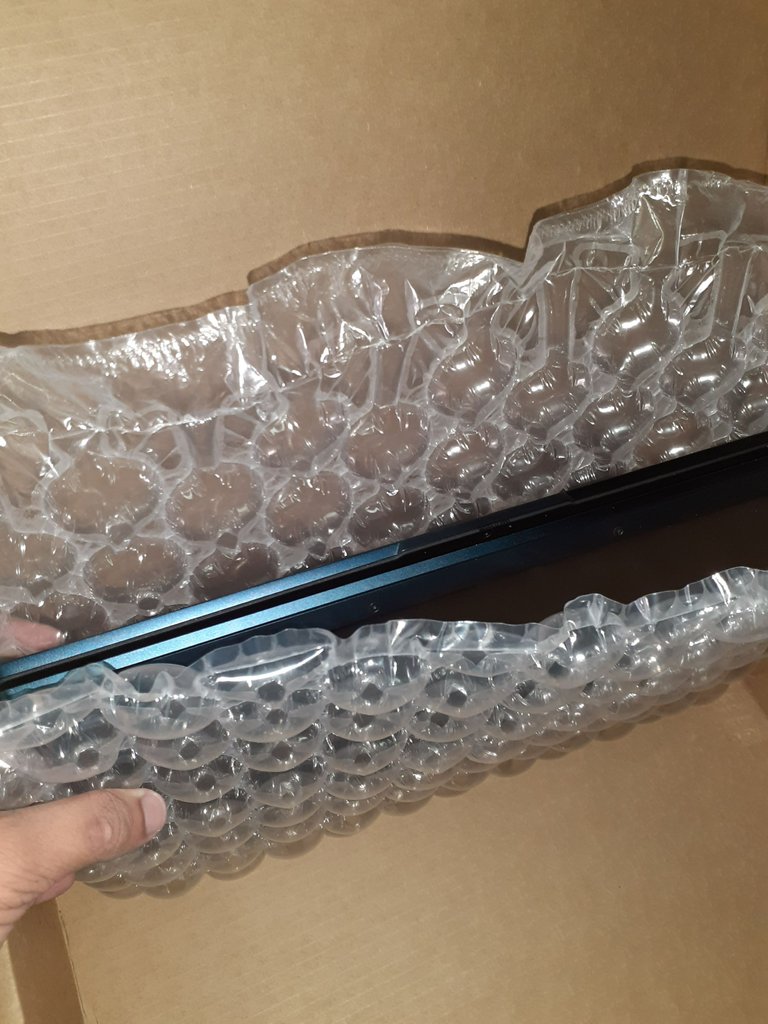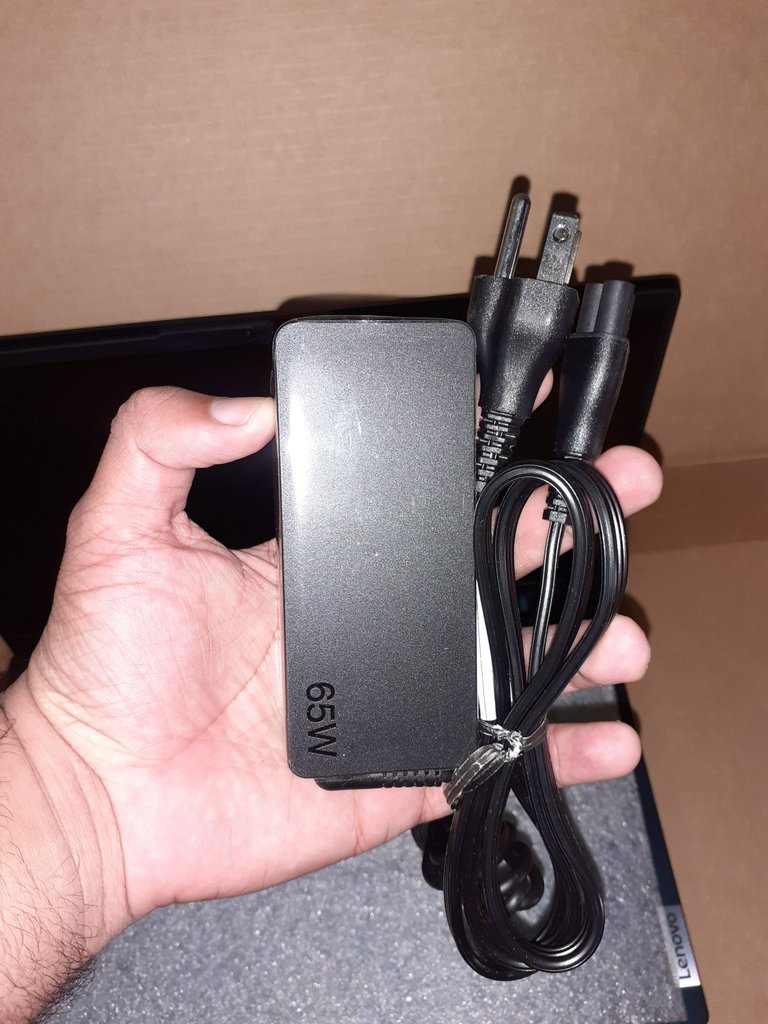 Mi tío logró comprar la laptop luego de que pagara por una transferencia de USDT a través de PAY en Binance. Algo muy favorable, fue que él me indicó todo lo que muy amablemente le dijeron en la tienda por medio de WhatsApp.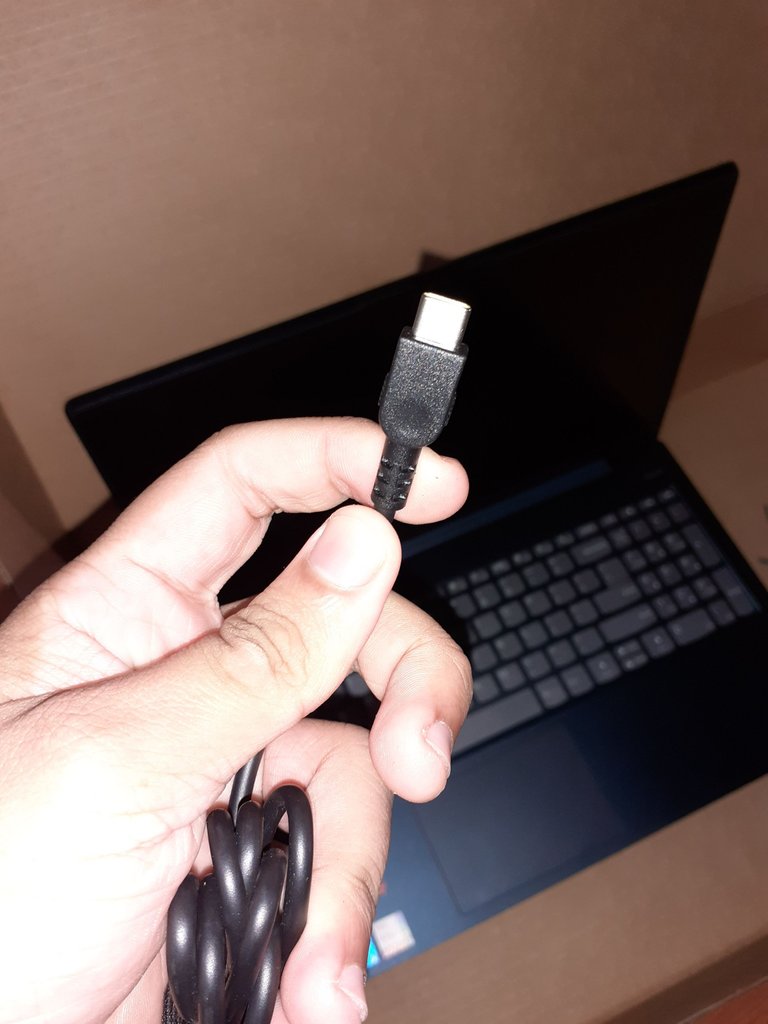 El cable del cargador | The charger cable
Mi tío logró entregarme la laptop el sábado en casa de mi abuela, pero la traje a mi casa en la madrugada: fuimos a comer algo antes de eso, estábamos compartiendo. Estoy feliz, muy feliz: esto significa que voy a poder hacer lo que requiero en orden, cumplir con mis metas y sueños universitarios para luego ir por mi otro camino. Tener esta laptop significa mucho para mí y lo más importante es que me dará la tranquilidad que necesito.
Les mando un gracias a todos los proyectos de curación que me han bridado su apoyo aquí en Hive, a mis comunidades favoritas, y a mi bella madre. Solamente puedo decir que estoy muy contento.
No sé si sea una buena Unboxing, pero estoy siendo muy sincero, además hacía un tiempo que no efectuaba una compra. Esto cumple con una de las cosas que hablé con mis padres y por lo que he estado ahorrando. Voy a contarles un poco del equipo: posee una memoria ram de 12 GM y una capacidad de almacenamiento de 512 GM.2. Me encanta su color es un azul cromado, el teclado es numérico retroiluminado (algo bellísimo), la pantalla es de unas 14 pulgadas y algo que me sorprendió mucho es que es táctil. El sistema operativo es de 64 bits y vino con Windows 11 Home instalado. Esta laptop la adquirí por 800 USDT, y es nueva, por el mismo precio me ofrecían algo usado en las tiendas de mi ciudad, ¡una locura! Además de que vino con un maletín y un protector de energía eléctrica.
Nuevamente: Gracias a todos, este es el primer post que hago en Hive con mi nueva laptop.
My uncle managed to buy the laptop after he paid for a USDT transfer through PAY on Binance. Something very favorable, was that he pointed out to me everything that they very kindly told him in the store via WhatsApp.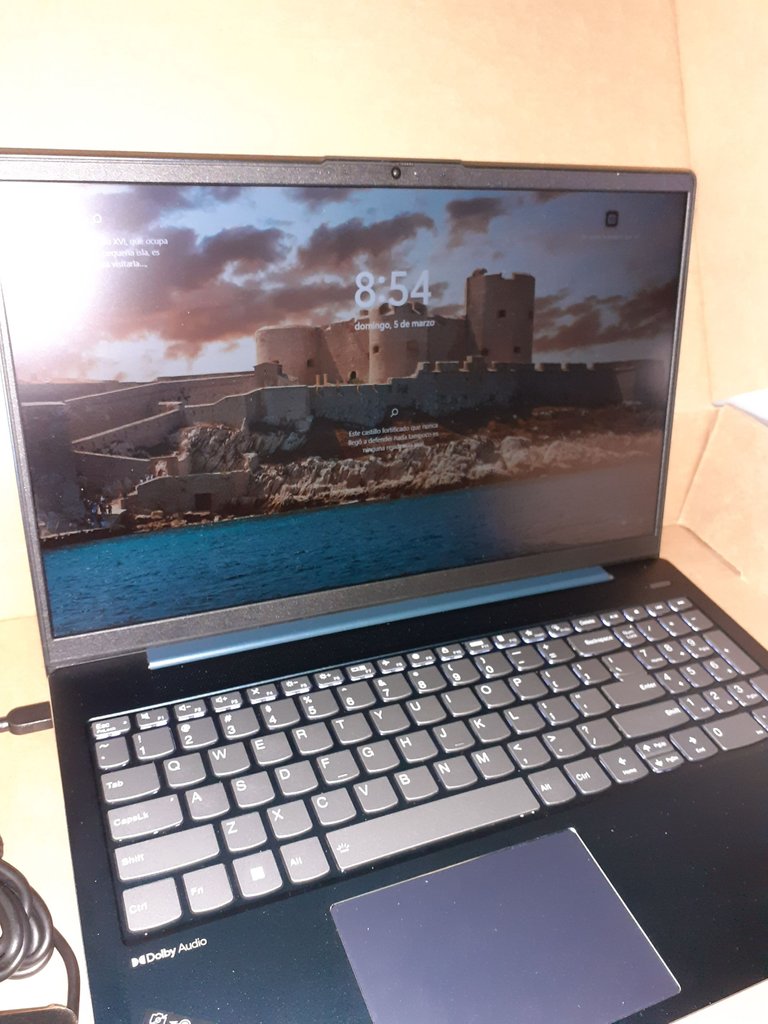 Encendiendo la mi nueva PC | Turning on my new PC
My uncle managed to give me the laptop on Saturday at my grandmother's house, but I brought it to my house in the early morning: we went to eat something before that, we were sharing. I am happy, very happy: this means that I will be able to do what I need to do in order, fulfill my college goals and dreams and then go my other way. Having this laptop means a lot to me and the most important thing is that it will give me the peace of mind I need.

I send a thank you to all the healing projects that have supported me here at Hive, to my favorite communities, and to my beautiful mother. I can only say that I am very happy.

I don't know if it's a good Unboxing, but I'm being very honest, plus it's been a while since I've made a purchase. This fulfills one of the things I talked to my parents about and have been saving for. I am going to tell you a little bit about the device: it has a 12 GM ram memory and a 512 GM.2 storage capacity. I love its color is a chrome blue, the keyboard is backlit numeric keypad (something beautiful), the screen is about 14 inches and something that surprised me a lot is that it is touch. The operating system is 64 bit and came with Windows 11 Home installed. I bought this laptop for 800 USDT, and it is new, for the same price I was offered something used in the stores in my city, crazy! Plus it came with a case and a power protector.

Again: Thanks everyone, this is the first post I've made on Hive with my new laptop.
Diseño hecho en Canva | Design made in Canva: Link.