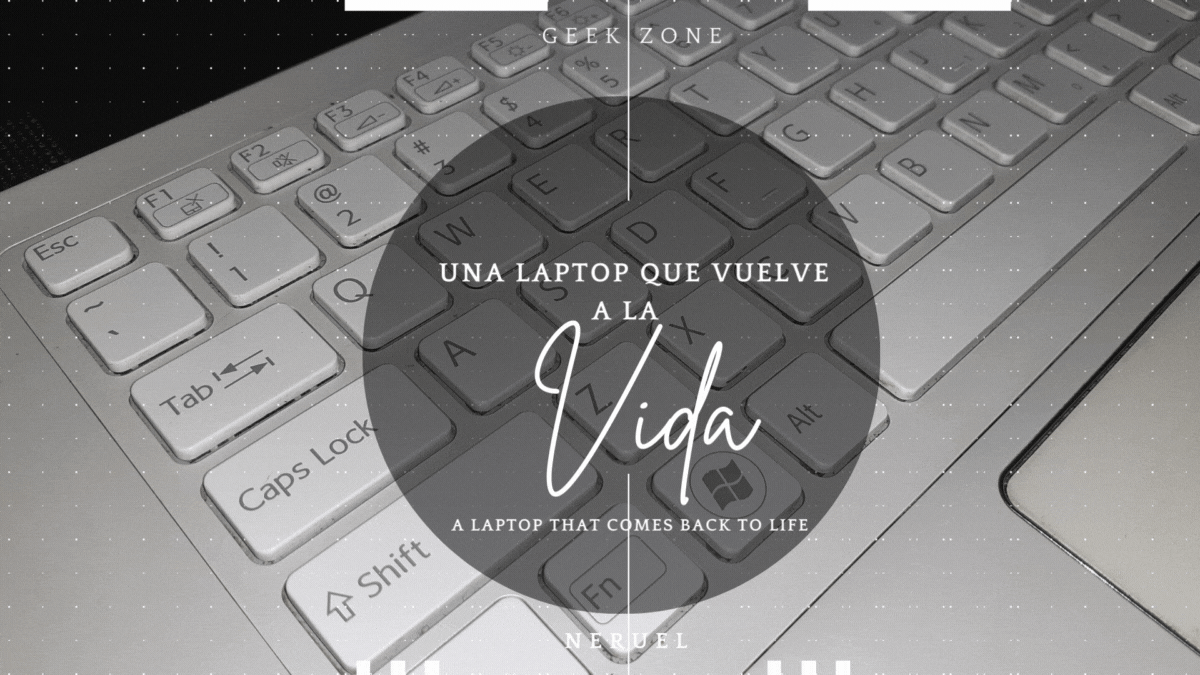 Hace un par de semanas mi tía (hermana de mi mamá) me dio su laptop para que la arreglara. En realidad, tengo un amigo que hace servicio técnico y venía a hacer una supervisión de mi pc de mesa, pero al final terminó solamente arreglando la laptop. Por alguna razón este PC me trae muchos recuerdos, sí, recuerdo que cuando necesitaba ayuda en los temas de la universidad mi tía solía prestármela.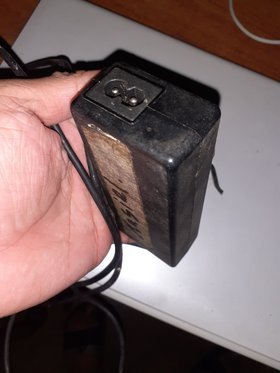 Algo que no ocurría con todo el mundo, era su laptop personal y de trabajo. Casualmente, ella me encomendó una sola misión, y era sacar todas las fotografías de la memoria de la laptop que tenía más de un año inservible y en el depósito de su casa. Lo único que le preocupaba a mi tía eran las fotografías de mis primos cuando estaban pequeños. También me comento de unos archivos que requería sacar de su trabajo, y necesitaba con urgencia.
La laptop realmente estaba en muy malas condiciones, los niños la dejaron caer y se partió en una de las esquinas en donde está la bisagra que permite poder abrirla. Lo que le dije a ella en ese momento es que haría todo lo posible por rescatar la información y las fotografías y pasarlas a una nube. Acordamos incluso comprar el espacio de almacenamiento, todo estaba planeado en este caso. La segunda opción era una de las menos probables y era que funcionara.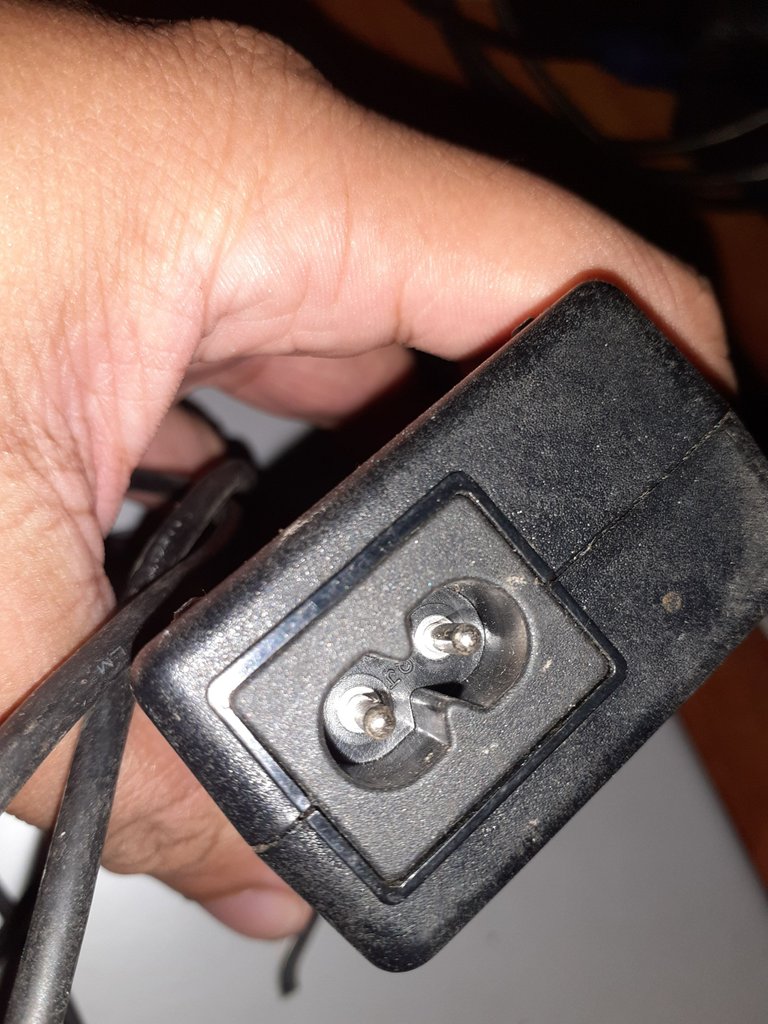 A couple of weeks ago my aunt (my mom's sister) gave me her laptop to fix. I actually have a friend who does tech service and he was coming over to do some monitoring of my desktop pc, but in the end he ended up just fixing the laptop. For some reason this pc brings back a lot of memories, yes, I remember when I needed help with college stuff my aunt used to lend it to me.
me.

Something that did not happen with everyone, it was her personal and work laptop. Coincidentally, she gave me only one mission, and that was to get all the pictures out of the memory of the laptop that had been unusable for more than a year and in the storage room of her house. The only thing my aunt was concerned about were the pictures of my cousins when they were little. She also told me about some files she needed to get from her work, and she needed them urgently.

The laptop was really in very bad condition, the kids dropped it and it broke at one of the corners where the hinge is that allows you to open it. What I told her at the time is that I would do everything possible to rescue the information and photos and move them to a cloud. We even agreed to buy the storage space, everything was planned in this case. The second option was one of the least likely and that was that it would work.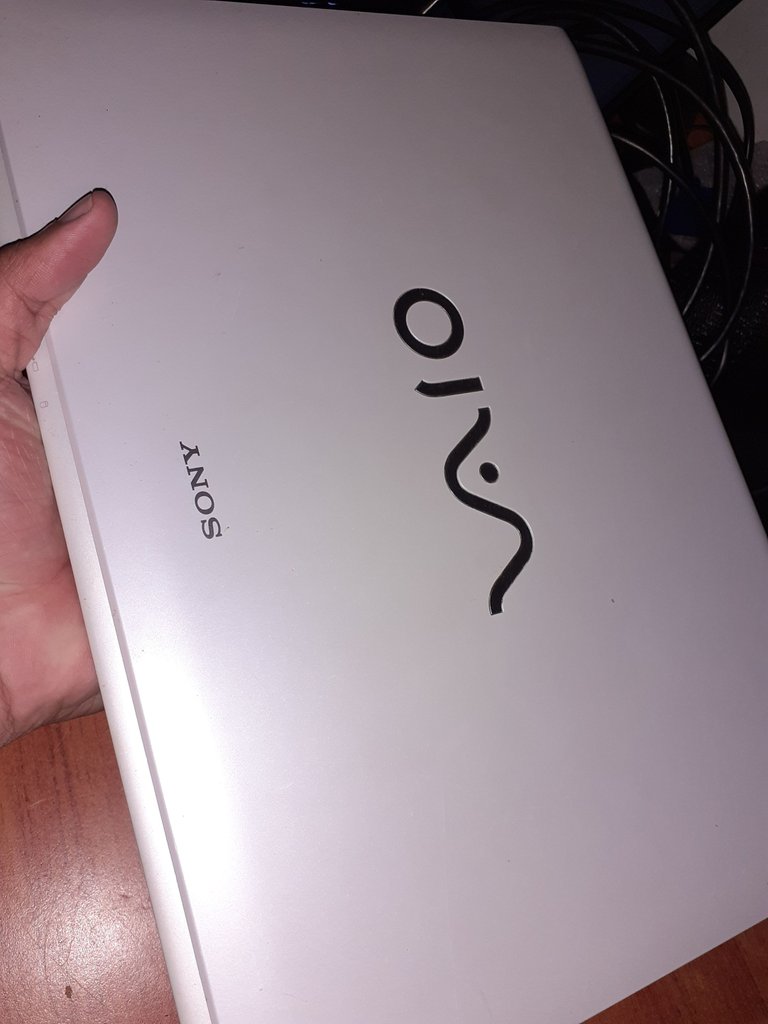 Le dije que era poco probable, debido a que la tenía en muy malas condiciones. La portátil estaba abierta, y se visualizaba la placa, además estaba llena de polvo, telarañas e insectos en el interior. Otro de los temas era el cargador, que estaba horrible, y sin la parte que permitía conectarla con un enchufe. La total locura.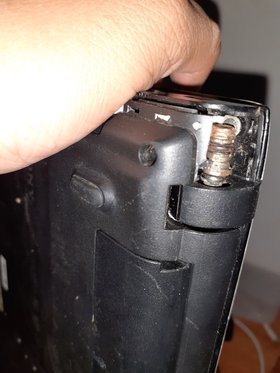 Las probabilidades en rescatar este equipo para mí eran nulas, no era tanto por la caída y el golpe que los niños le habían causado; sino las condiciones a las que estuvo expuesta en el último año. Me traje el equipo a mi casa, y mi amigo vino a arreglarla al día siguiente y por suerte me indicó que la portátil se podía rescatar y salvar.
Algo que precisó fue que había arreglado equipos como estos en peores condiciones, por suerte la laptop nunca se mojó y tampoco la placa estaba deteriorada. Realmente no podía creer que podíamos salvarla.
Mientras que reparaban la laptop, lo que se evidenció es que la pila está dañada, por ende debe estar conectada con su cargador hasta que se le cambie. El tema de la esquina partida debe ser resuelto con un servicio técnico especializado, pero por lo demás el sistema operativo está andando y las fotografías están en la pc junto a los archivos que mi tía requiere. Por los momentos solamente faltan respaldar los archivos, pero eso es un tema que ella decidirá si efectuará.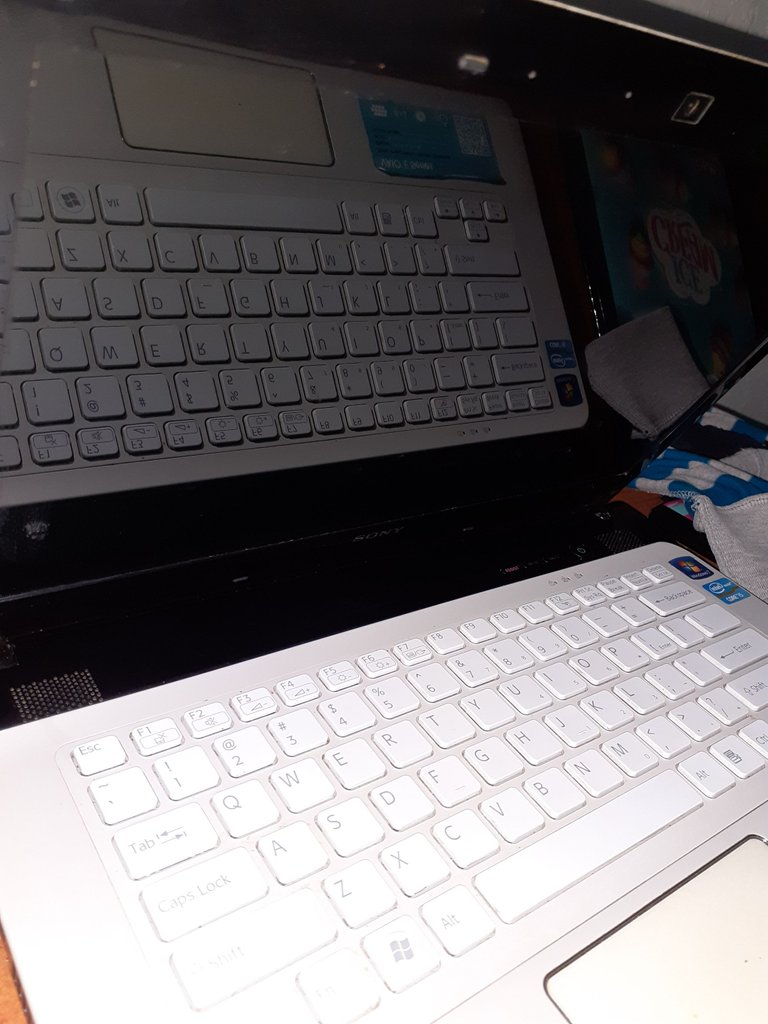 I told him that it was unlikely, because it was in very bad condition. The laptop was open, and the board was visible, it was also full of dust, cobwebs and insects inside. Another issue was the charger, which was horrible, and without the part that allowed to connect it with a plug. Total madness.

The chances of rescuing this equipment for me were nil, it was not so much the fall and the blow that the children had caused, but the conditions to which it was exposed in the last year. I brought the equipment home, and my friend came to fix it the next day and luckily indicated that the laptop could be rescued and saved.

One thing he pointed out was that he had fixed equipment like this in worse condition, luckily the laptop never got wet and the board was not damaged either. I really couldn't believe we could save it.

While the laptop was being fixed, what became evident is that the battery is damaged, therefore it must be connected to its charger until it is changed. The issue of the broken corner must be solved with a specialized technical service, but otherwise the operating system is working and the pictures are on the pc along with the files that my aunt needs. At the moment the only thing missing is a backup of the files, but that is a matter for her to decide if she will do it.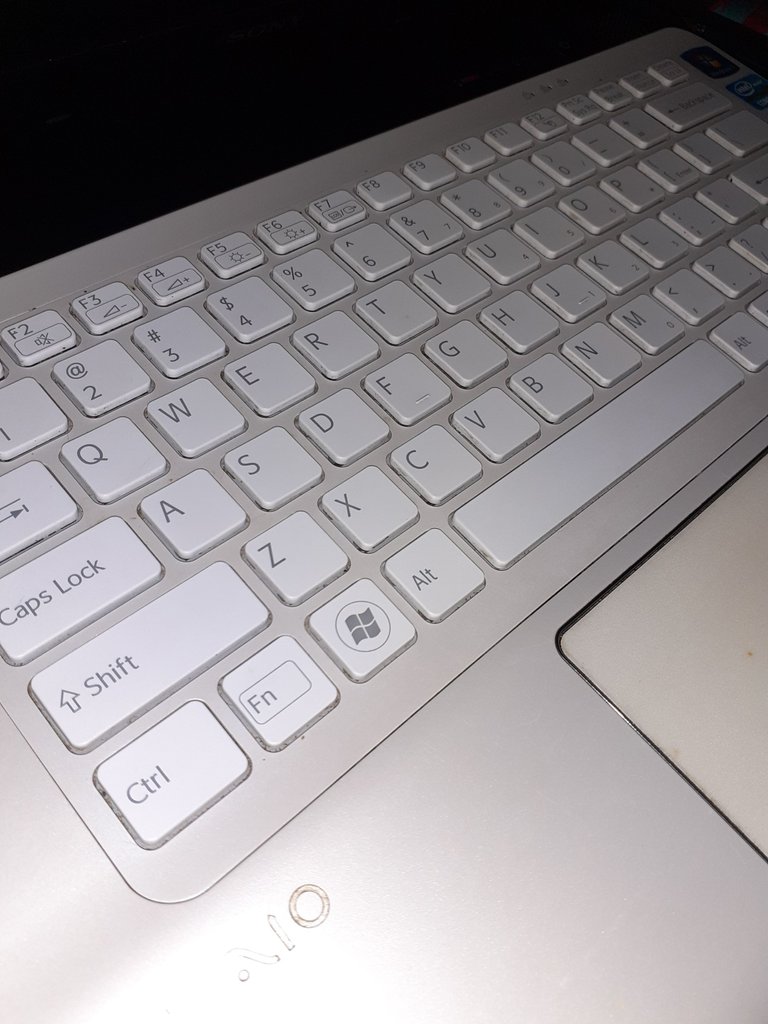 Le recomendé hacerlo a la brevedad posible y tratar de solucionar el tema de la parte de plástico de la esquina de la PC. Otra de las cuestiones que me dejo anonadado es el tema del cargador. Lo único que puedo decir, es que ni siquiera tiene el conector.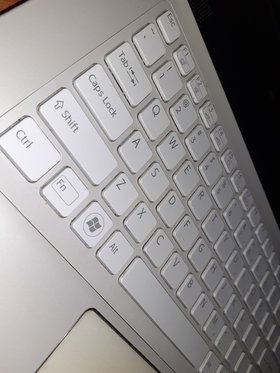 Mi tía suele estar muy ocupada con su trabajo, su emprendimiento y los tres niños. Ser padre es difícil, a veces dejan pasar cosas como estas y se las encomiendan a otros. En este caso fui yo esa persona a la que le encomendaron la noble misión.
Es una lástima que los niños dejaran caer la laptop y también que estuviera en el depósito; ya que es una I5 Sony. Algo que me gustaba cuando tenía la oportunidad de utilizarla era lo cómodo de su teclado y la variabilidad de colores que emitía. Una belleza, que se pudo rescatar poco a poco.
Nada es imposible después de todo, claro, si tienes un equipo que sufra una caída, lo mejor es resguardarlo en un lugar óptimo y llevarlo a reparar si tienes o necesitas información que es preciada para ti.
Son tantas cosas que suceden, pero que se le pueden dar una solución a tiempo y no dejarlas extender. Cuando le notifiqué a mi tía que la laptop estaba operativa, ella estaba muy contenta porque podría salvar lo que quería y eso realmente es lo más importante: los datos e información.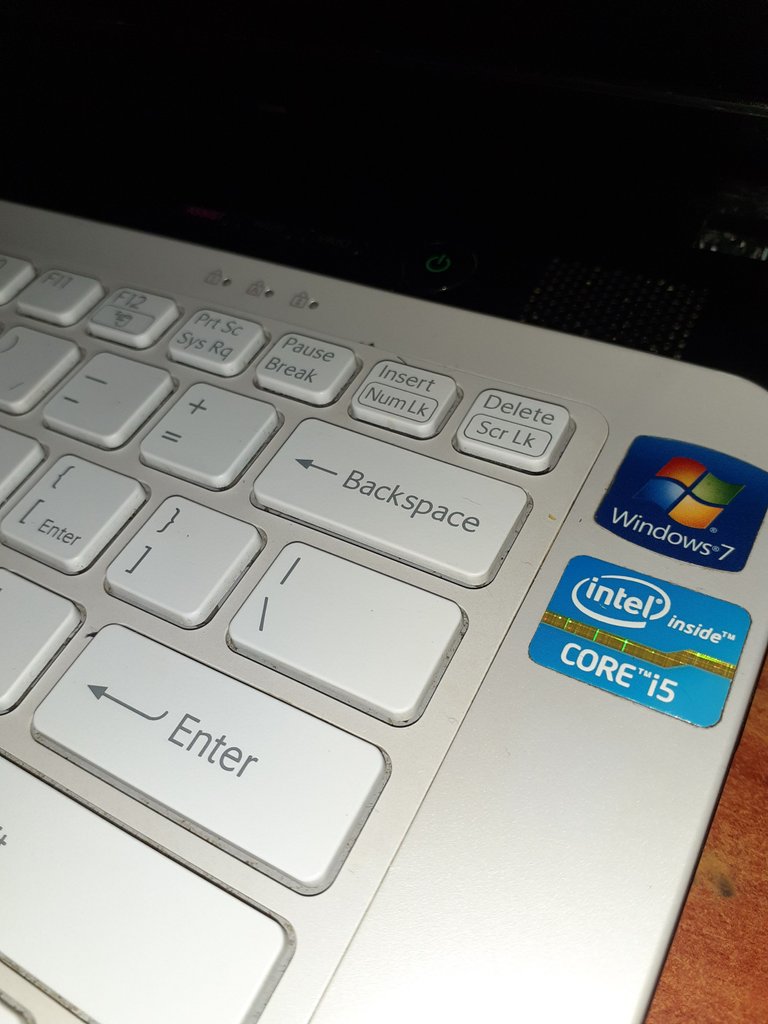 I recommended to do it as soon as possible and try to solve the issue of the plastic part of the corner of the PC. Another issue that left me dumbfounded is the charger. The only thing I can say is that it doesn't even have the connector.

My aunt is usually very busy with her job, her business and the three children. Being a parent is hard, sometimes they let things like this go and entrust it to others. In this case I was the one who was entrusted with the noble mission.

It's a shame that the kids dropped the laptop and also that it was in storage; since it's a Sony I5. Something I liked when I had the opportunity to use it was how comfortable its keyboard was and the variability of colors it emitted. A beauty, which could be rescued little by little.

Nothing is impossible after all, of course, if you have a device that suffers a fall, the best thing to do is to keep it in an optimal place and take it to repair if you have or need information that is precious to you.

There are so many things that happen, but they can be solved in time and not let them extend. When I notified my aunt that the laptop was operational, she was very happy because she could save what she wanted and that is really the most important thing: the data and information.
Diseño hecho en Canva / Design made in Canva: Link || Fotografías / Photographs: Samsung A10. Traducción | Translation: DeepL.