---
---
Generar un diseño para nuestras publicaciones es uno de los dilemas que suele merecer siempre una aplicación estándar para diseñar. Voy a empezar con un conjunto de vídeos de cómo podemos realizar nuestros diseños a través de Canva, esta aplicación online, y con opción de pago, es una de las más comunes que se pueden utilizar para elaborar Flyer muy estandarizados para nuestro blog.
Generating a design for our publications is one of the dilemmas that usually always deserves a standard application to design. I'm going to start with a set of videos of how we can make our designs through Canva, this online application, and with a paid option, is one of the most common that can be used to elaborate Flyer very standardized for our blog.
---
En mi caso, hace años que uso Canva para evitar trabajar con programas de diseño como Adobe Illustrator que requieren una gran cantidad de tiempo y conocimientos técnicos sobre la aplicación para generar un diseño de alta calidad. Creo que Canva es una de las herramientas más útiles y de fácil acceso para generar un buen trabajo para una publicación en cualquier plataforma.
In my case, I have been using Canva for years to avoid working with design programs like Adobe Illustrator that require a high amount of time and technical knowledge about the application to generate a high quality design. I think Canva is one of the most useful and easily accessible tools to generate a good work for a publication on any platform.
---
Lo que digo no es sólo mi experiencia; también es muy buena cuando se trata de generar contenido estandarizado o relacionado con el trabajo. Producir un Flyer a diario requiere un concepto, pero para este video sólo diseñé uno que utilizaría como portada de esta publicación. ¿Generalidades? No más bien, esto es como buscar un equilibrio.
What I'm saying is not just my experience; it's also very good when it comes to generating standardized or work-related content. Producing a Flyer on a daily basis requires a concept, but for this video I just designed one that I would use as the cover of this publication. Generalities? No rather, this is like looking for a balance.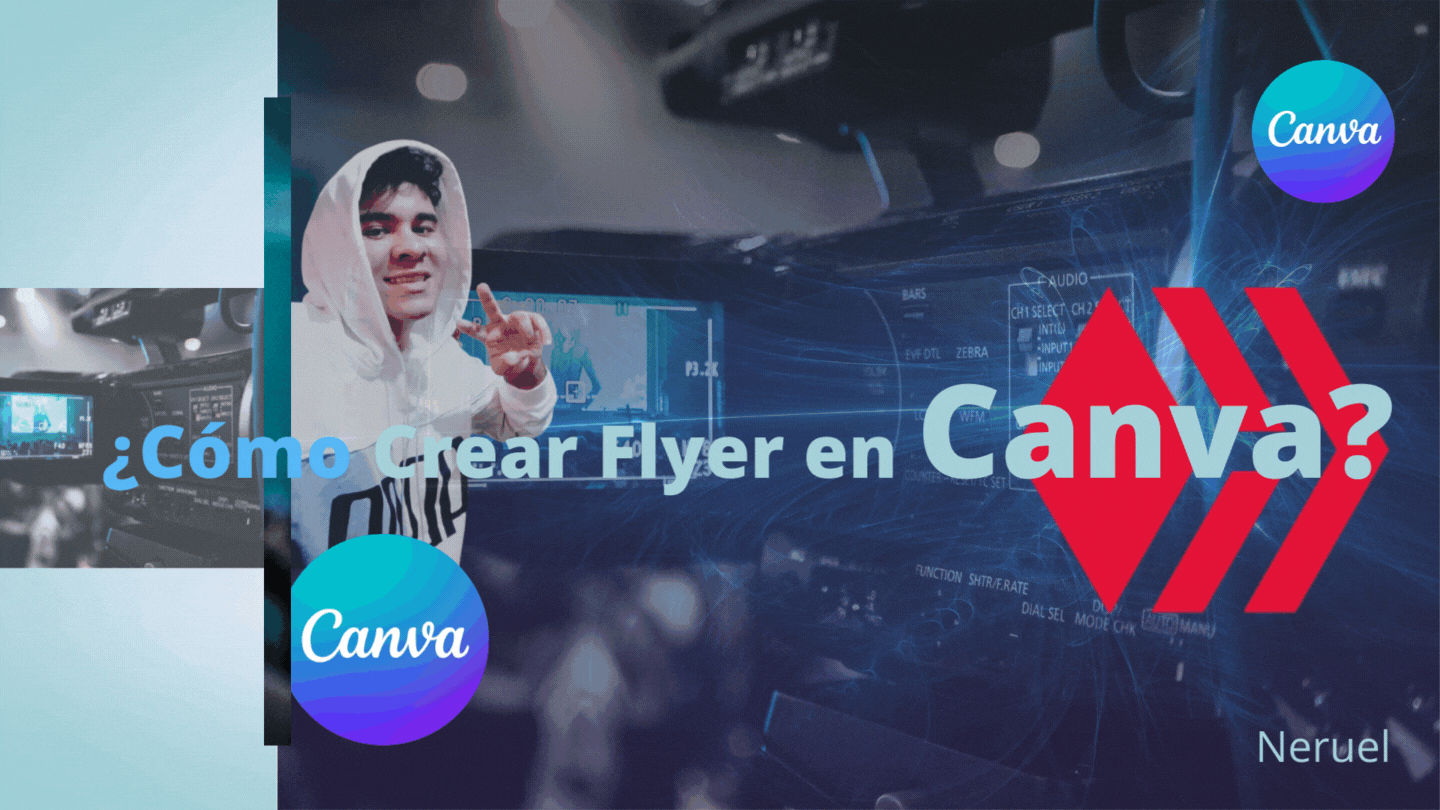 ---
Algunas personas tienden a buscar aplicaciones poco estéticas para hacer un Flyer, pero Canva es una herramienta que está al alcance de todos, y la realidad es que es muy fácil de usar.
Some people tend to look for applications that are not very aesthetic to make a Flyer, but Canva is a tool that is available to everyone, and the reality is that it is very easy to use.
---
Un diseño estético no es para nada difícil, más bien es algo óptimo y que se puede producir con la práctica o según los gustos de cada uno. Yo he diseñado con esta aplicación Flyer para mi trabajo, mi universidad y ahora la uso de forma muy dinámica para mi blog aquí en Hive, siento que puede ser una herramienta polivalente para todas las personas que crean contenido en la plataforma. El rediseño, la estética y la posibilidad de filtrar las imágenes que son de nuestra autoría, también es algo factible en ella; aunque yo trabajé en este video con imágenes de la propia aplicación como tal.
An aesthetic design is not difficult at all, rather, it is something optimal and that can be produced with practice or according to the tastes of each one. I have designed with this Flyer application for my work, my university and now I use it in a very dynamic way for my blog here in Hive, I feel that it can be an instrument of multiple uses for all the people who create content on the platform. The redesign, the aesthetics and the possibility of filtering the images that are of our authorship, is also something feasible in it; although I work in this video with images of the application itself as such.
---
Canva ofrece una alta cantidad de imágenes que están libres de derechos, además de una alta cantidad de elementos que pueden ser utilizados a la hora de producir un Flyer, logo o banners nivelados al criterio de nuestro contenido o lo que estemos conjugando en palabras en nuestro blog. Diseñar con esta aplicación no es una cuestión difícil, en mi caso solo estuve practicando y cambiando cada uno de los diseños de acuerdo al contenido que fui creando poco a poco, este tema es algo que se acumula mucho dentro de la propia carpeta de creaciones que ofrece la aplicación como tal.
Canva offers a high amount of images that are royalty free, apart from a high amount of elements that can be used when producing a Flyer, logo or banners leveled to the criteria of our content or what we are conjugating in words in our blog. Designing with this application is not a difficult matter, in my case I was only practicing and changing each of the designs according to the content that I was gradually creating, this issue is something that is very cumulative within the own folder of creations offered by the application as such.
---
Al mismo tiempo, la aplicación cuenta con un gran número de formatos, que incluso se pueden adaptar al crear una publicación en Hive. Al mismo tiempo, se pueden crear vídeos dentro de ellos, y adjuntar los que la aplicación tiene de forma gratuita y libre de derechos. En este punto también debo señalar que la aplicación como tal tiene una opción de pago, que permite obtener otra cantidad de recursos un poco más técnicos, sin embargo la versión gratuita está disponible para todas las personas que decidan utilizarla.
At the same time, the application has a large number of formats, which can even be adapted when creating a publication in Hive. At the same time, you can create videos within them, and attach those that the application has for free and royalty-free. At this point I should also point out that the application as such has a paid option, which allows you to get another amount of resources a little more technical, however the free version is available to all people who decide to use it.
---

¿Cómo puedo iniciar mi sesión en Canva? || How do I log in to Canva?
---

Esta es una opción muy sencilla, sólo tienes que iniciar sesión con tu cuenta de correo electrónico y gracias a esto podrás realizar cada uno de los diseños que quieras dentro de ella. Una vez iniciada la sesión podrás visualizar todas las opciones que te ofrece la aplicación y realizar un diseño como el que te he explicado en este videotutorial, según tu gusto y tu concepto de la publicación.
This is a very simple option, you only have to log in with your email account and thanks to this you will be able to make each of the designs you want within it. Once logged in you will be able to visualize all the options that the application offers and make a design as I have explained in this videotutorial, according to your taste and your concept of the publication.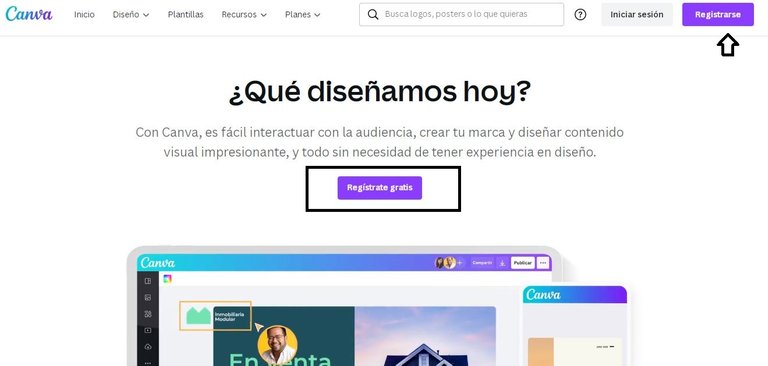 Link para entrar e iniciar sesión en Canva | Link to enter and log in Canva : Link
---

Créditos | Credits

Música || Music : Effervescence — ZAYFALL | Free Background Music | Audio Library Release
Video Obtenido de Pexels || Video Retrieved from Pexels : Link
Diseño hecho en Canva | Design made in Canva: Link
Edición || Edition : InShot, Filmora, Kdenlive y Capcut.
Logo de Hive || Hive logo : Link

Todas las imágenes utilizadas son de libre uso y se encuentra en el banco de Canva.
All images used are free to use and can be found in Canva's bank.

Con aprecio, Neruel || With appreciation, Neruel
---
▶️ 3Speak