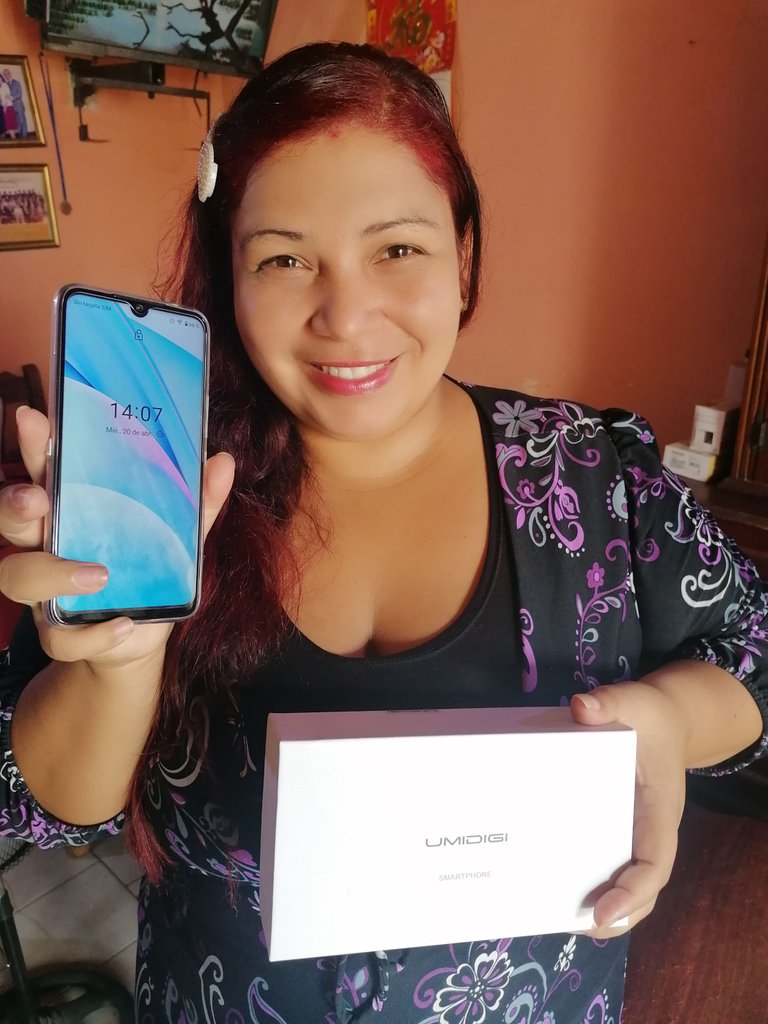 Hola queridos amigos es un placer para mí volver a escribir en esta gran comunidad. En esta oportunidad para contarles que ahora cuento con un nuevo teléfono. Desde hace más o menos 5 meses he estado ahorrando para comprarme un teléfono, pero con las cosas que necesita mi bebé entre ellas las vacunas se me había hecho un poco difícil.
Pero hace dos semanas me robaron el teléfono, así que comprarnos uno nuevo se volvió más que necesario, porque mi esposo y yo compartimos el mismo. Luego de buscar precios accesibles y por supuesto un producto de buena calidad, un amigo nos recomendó el umidigi a9 pro, quizá muchos no han oído de él pero las características que luego de investigar bien el teléfono me encantaron.
Hello dear friends, it is a pleasure for me to write again in this great community. This time to tell you that I now have a new phone. For the last 5 months or so I have been saving up to buy a phone, but with the things my baby needs, including vaccinations, it had become a little difficult.
But two weeks ago my phone was stolen, so buying a new one became more than necessary, because my husband and I share the same one. After looking for affordable prices and of course a good quality product, a friend recommended the umidigi a9 pro, maybe many have not heard of it but the features that after researching the phone well I loved it.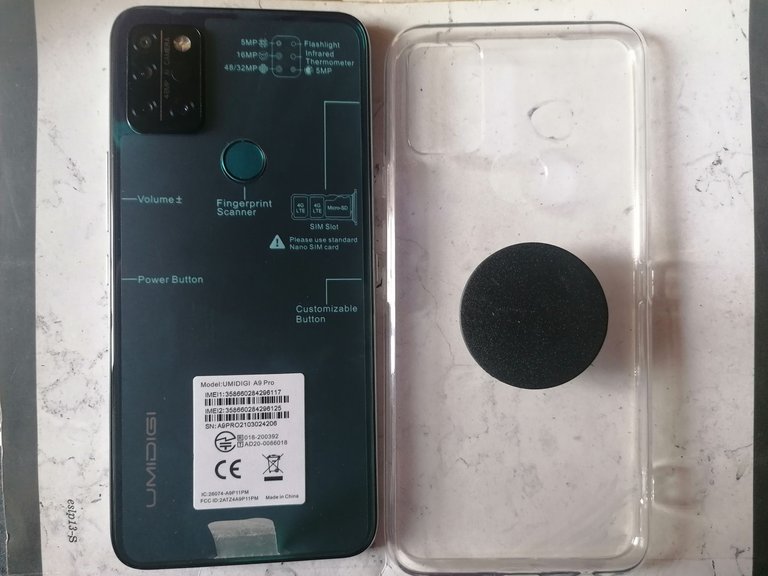 A la hora de comprar un nuevo teléfono si no tienen muchas experiencias como yo con respecto a la tecnología, pueden pedir sugerencia a alguien que si la tenga para comprar un aparato que valga la pena. A veces no dejamos llevar por la marca y creemos que si no es una en específico no va a ser bueno el teléfono. sin embargo. como dice un dicho por allí no debemos juzgar un libro por su portada. Y en este caso aplica a mi nuevo teléfono porque siento que salí ganando con esta inversión.
Y como nuestro objetivo es seguir creciendo en esta plataforma la tecnología que decidamos comprar con ese objetivo debe ser de mejor calidad, para así poder cumplir de una manera satisfactoria con nuestro trabajo. Yo no sé mucho de tecnología por eso solo buscaba un teléfono con buena memoria, buena cámara y una pantalla mejor a la del teléfono que tenía ya que a la hora de de hacer publicaciones se me hacía difícil porque no se veían bien todas las palabras solo se veían dos líneas.
When it comes to buying a new phone, if you don't have a lot of experience with technology like me, you can ask someone who does for suggestions on how to buy a worthwhile device. Sometimes we do not get carried away by the brand and believe that if it is not a specific one, the phone is not going to be any good. And in this case it applies to my new phone because I feel that I came out a winner with this investment.
And as our goal is to continue to grow on this platform the technology we decide to buy for that purpose must be of better quality, so we can fulfill our work in a satisfactory manner. I do not know much about technology so I was only looking for a phone with good memory, good camera and a better screen than the phone I had because when it came to making publications it was difficult for me because I could not see all the words well, only two lines were visible.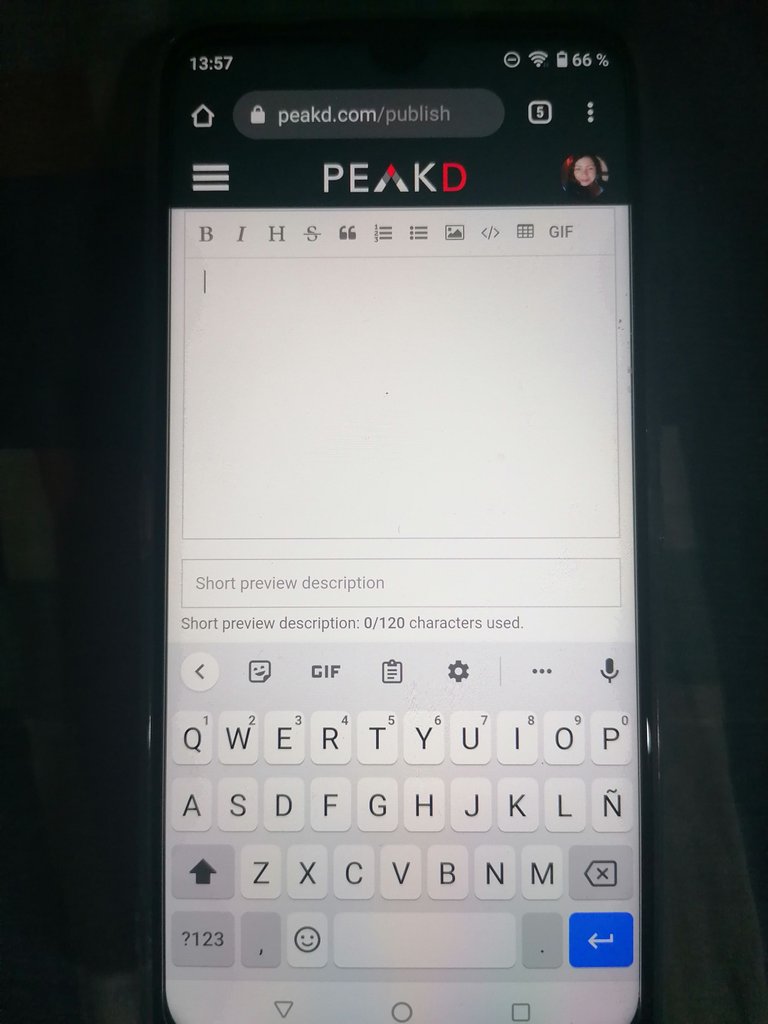 Ahora con este nuevo teléfono puedo tomar fotos muy nítidas. además, su batería dura más tiempo y a la hora de hacer mis publicaciones es mucho más fácil porque puedo ver más información. Estas son las características que tiene el teléfono, tengo que mencionar que es muy bonito y que por supuesto no lo hubiese logrado sino Gracias a Hive y por qué la mayor parte del dinero que utilice fue ganado en la plataforma, demostrando así que si somos constantes podemos lograr cumplir nuestras metas
Aunque por la rapidez en que la tuve que comprar, me ví obligada a que obtener uno de menor costo del que quería, al final, el resultado que obtuve me gustó mucho y pienso que es un teléfono de calidad aunque su marca no sea muy reconocida. Tiene la opción de transmitir pantalla en algún dispositivo que tenga un televisor otro dispositivo. Además, se puede grabar la pantalla así que a la hora de hacer algún video hablar de alguna aplicación puedo grabar directamente la pantalla mientras estoy explicando.
Now with this new phone I can take very sharp pictures. also, its battery lasts longer and when it comes to making my publications is much easier because I can see more information. These are the features that the phone has, I have to mention that it is very nice and of course I would not have achieved it but thanks to Hive and why most of the money I used was earned on the platform, thus demonstrating that if we are consistent we can achieve our goals.
Although because of the speed in which I had to buy it, I was forced to get one of lower cost than I wanted, in the end, the result I got I really liked and I think it is a quality phone although its brand is not very recognized. It has the option of transmitting the screen to any device that has a TV or other device. In addition, you can record the screen so when making a video to talk about an application I can directly record the screen while I'm explaining.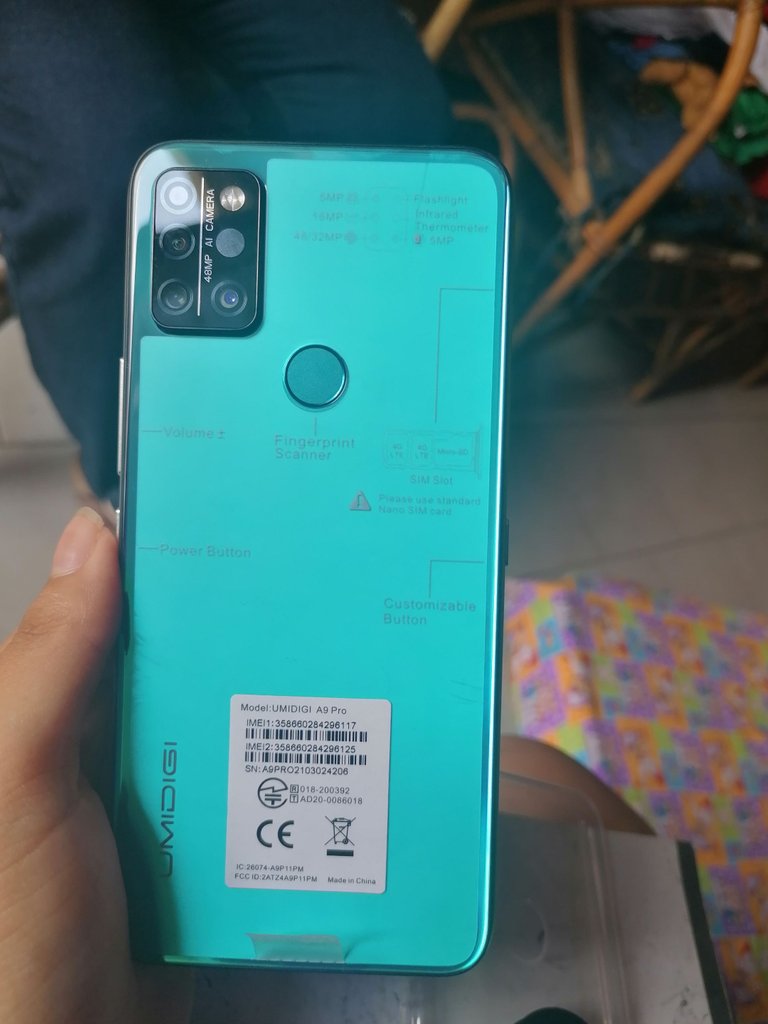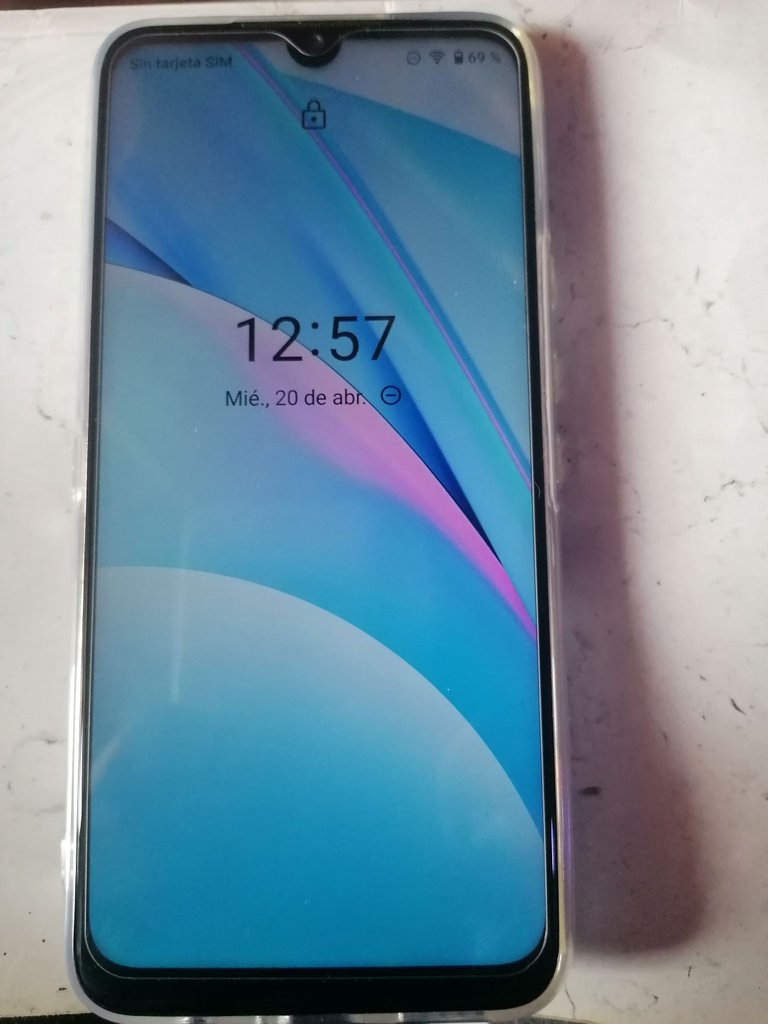 ---
Anteriormente me costaba mucho hacer captura de pantalla, con mi teléfono anterior tenía que dejar los dos botones presionados al mismo tiempo y uno de ellos estaba ya desgastado y se me hacía muy difícil, pero con este teléfono va a ser más sencillo ya que está en una de las opciones en la misma pantalla y solo con presionarlo se toma automáticamente la captura.
Por ahora eso es lo que se sobre el teléfono, cuando lo vaya conociendo les hablaré de que me parece y de sus características. Estaré atenta a sus comentarios.
Previously I had a hard time taking screenshots, with my previous phone I had to leave both buttons pressed at the same time and one of them was already worn and it was very difficult, but with this phone it will be easier because it is in one of the options on the same screen and just by pressing it the screenshot is automatically taken.
For now that's what I know about the phone, when I get to know it I will tell you what I think of it and its features. I will be attentive to your comments.