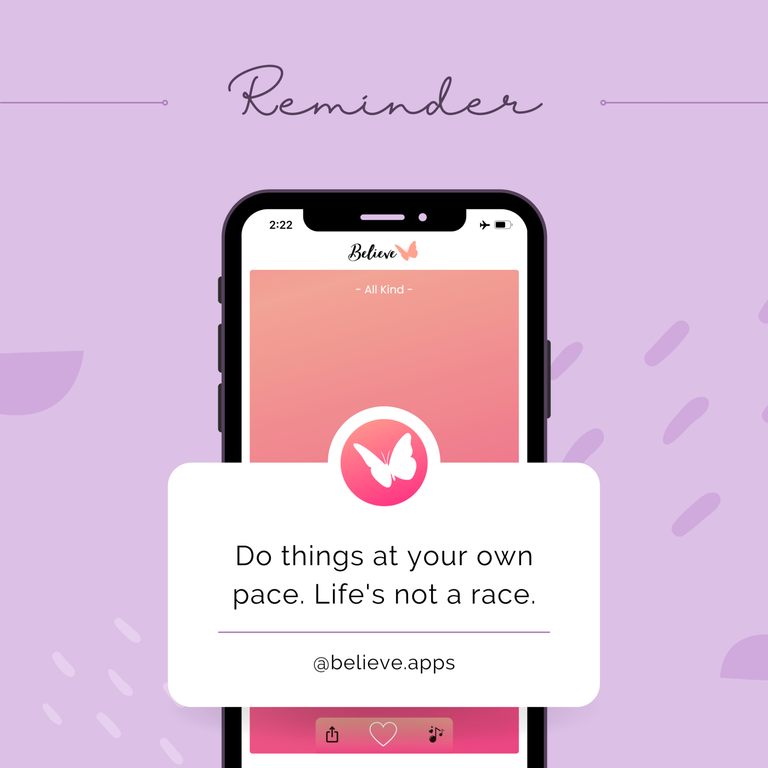 Hola a todas las personas de esta increíble comunidad, es mi primera vez escribiendo acerca de una aplicación o sobre algo que tenga que ver con tecnología. La reseña que les comparto el día de hoy es de cómo está aplicación a mejorado mis días y mis estados de ánimo, se las recomiendo si quieren sentirse motivados y positivos.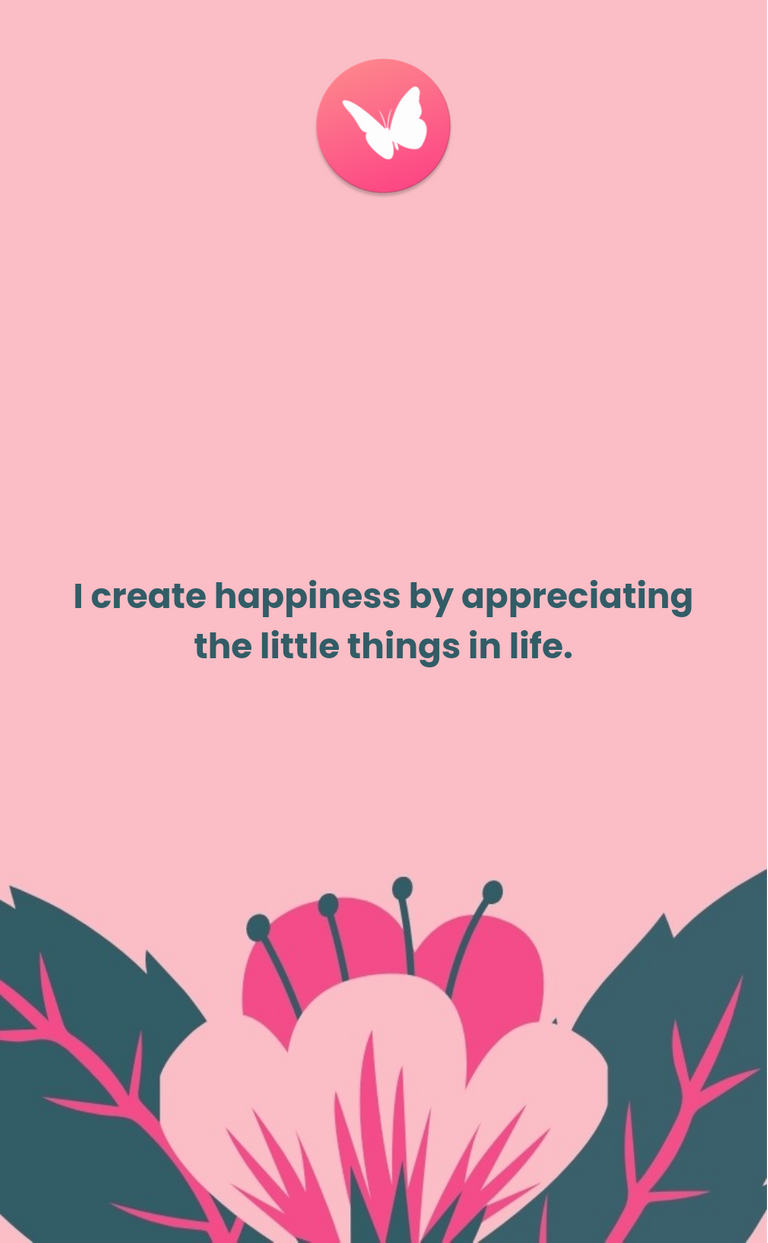 Creer, tal y como lo demuestra su nombre, es una App dónde podemos elegir diferentes tipos de afirmaciones y frases, pueden ser afirmaciones sobre ser saludables, dónde te recuerdan que tu cuerpo está funcionando de la mejor manera para darte la calidad de vida que mereces. También habla sobre el amor propio que es una de mis favoritas, nos dice que somos capaces de hacer lo que queramos siempre y cuando tengamos la voluntad y la valentía de ir por esos sueños. La abundancia, el respeto, la empatía hacia ti mismo y las situaciones que vives cada día se reflejan en mensajes poderosos a través de esta App.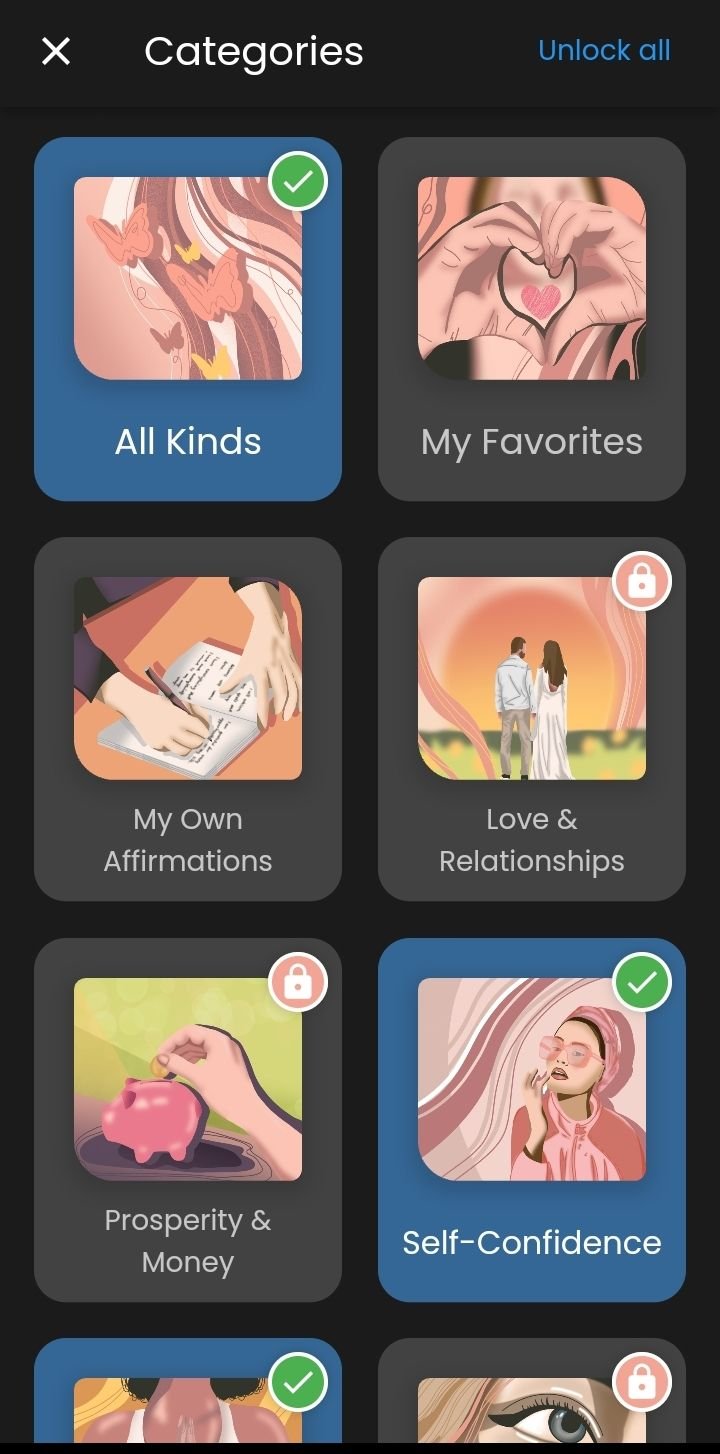 Es una aplicación bastante completa a pesar de que solo uso la versión gratuita, que cuenta con muchas cosas y para mí son suficientes. La versión paga trae múltiples funciones como más temas de imagen de fondo para las frases, más variedad de opciones en categorías como Diversión y Felicidad, Salud física o que tienen que ver con el mundo del entrenamiento físico, Bienestar. Pero la versión gratuita ya posee gran variedad de estas opciones, con cada actualización la App se llena de muchas más frases y categorías. También hay una opción para cambiar el estilo de letra y hasta se puede escuchar la frase con música.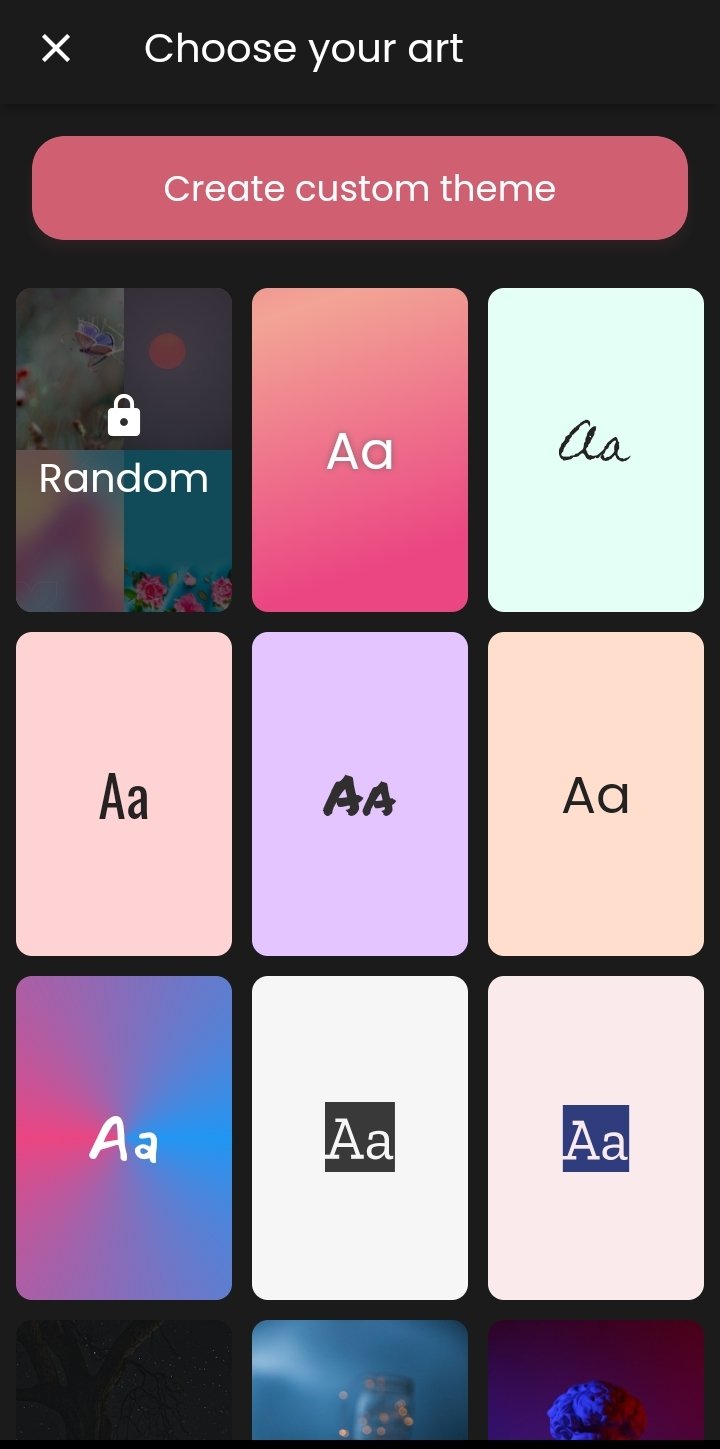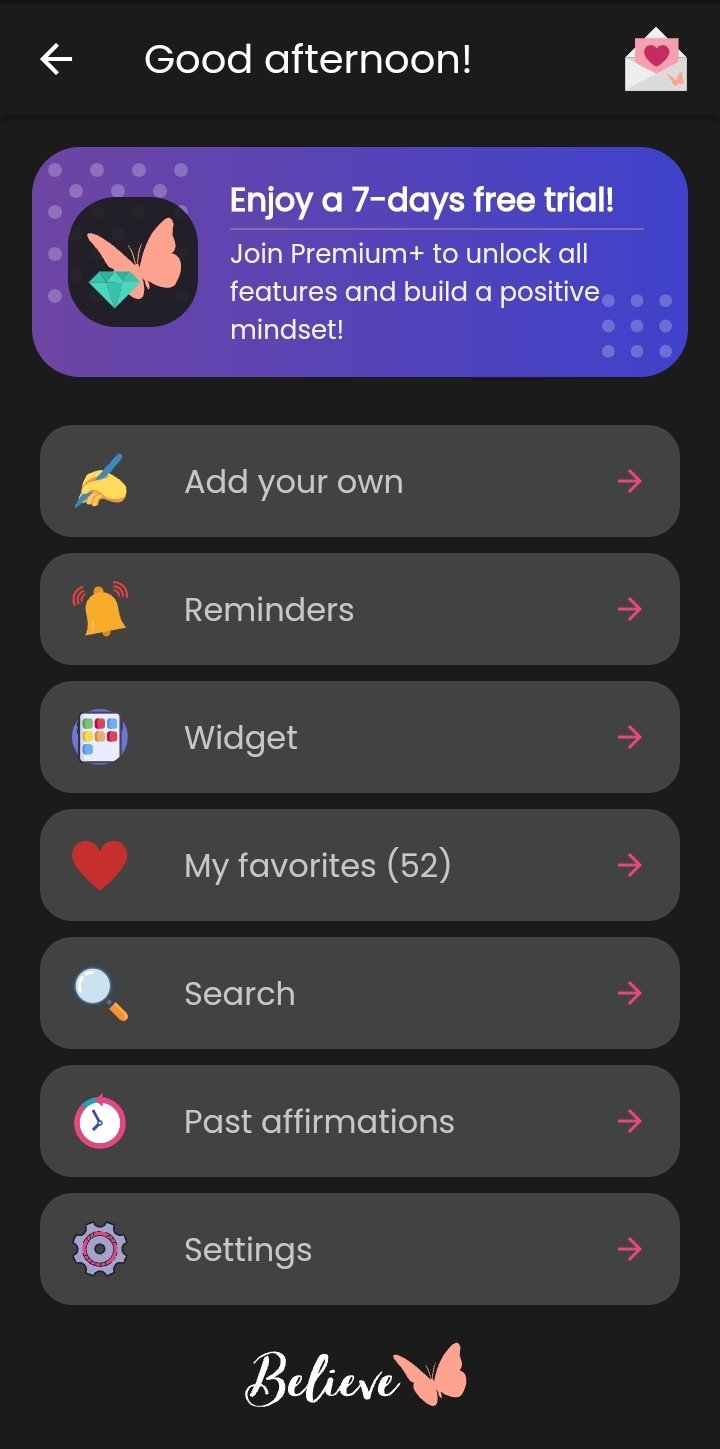 Está aplicación se puede configurar para poner como widget en la pantalla del teléfono y así ver constantemente los mensajes variados que tiene para ofrecer. Cuenta con múltiples fondos para cambiar o puedes agregar la imagen de tu preferencia y está va a ir junto con la frase. Puedes guardar tus frases favoritas dándole al botón en forma de corazón y buscarlas en la App después si quieres leerlas. Puedes guardar como formato de imagen en el teléfono o compartir directamente a tus estados de WhatsApp, las historias de Instagram, o donde prefieras. El idioma por defecto es Inglés pero puedes cambiarlo a español, en mi caso prefiero ver las frases en inglés.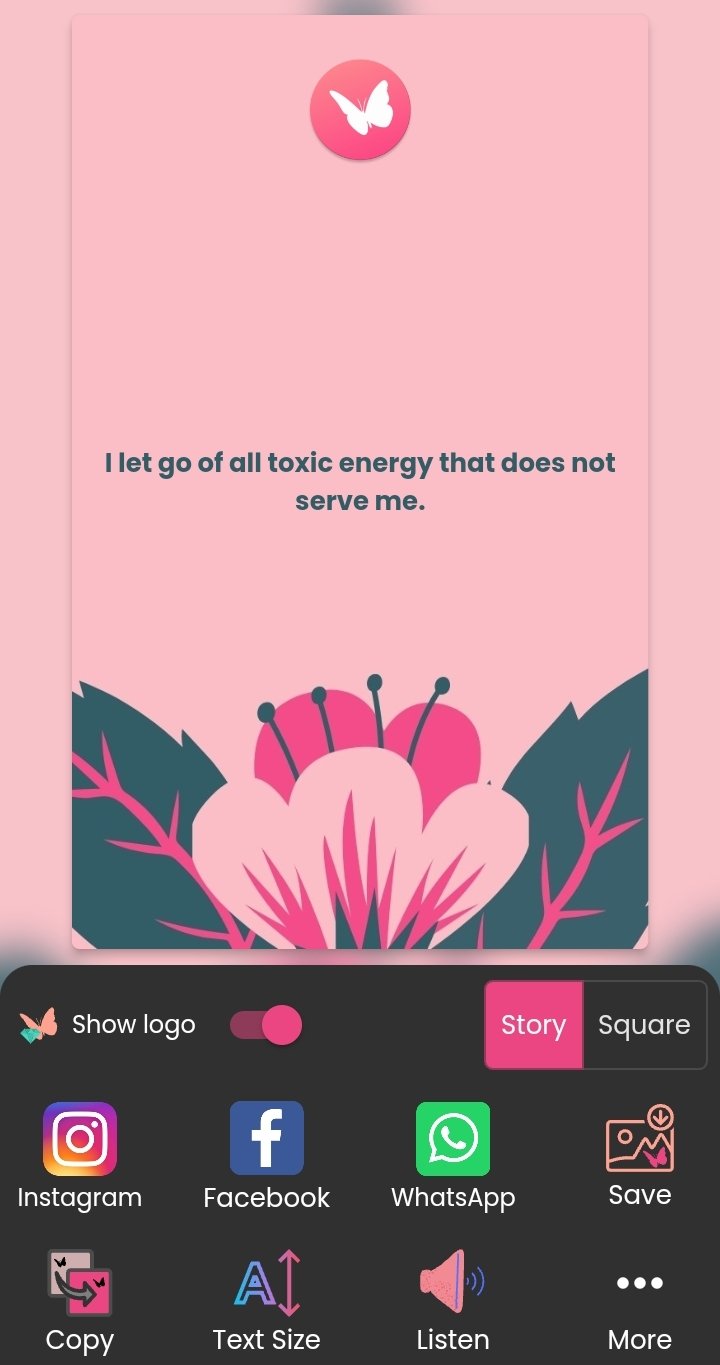 Mi opinión acerca de esta App es que me ha hecho sentir mejor en cuanto a mi autoestima, cada vez que leo las frases diariamente me siento más fuerte y contenta porque estoy cambiando mi manera de pensar, cosa que logra muy bien está aplicación. También he mejorado en cuanto a ser más agradecida, recordar respetar mis tiempos y espacios, saber que soy única y que tengo talentos increíbles, sobrellevar los momentos difíciles o muy emocionales en mi día a día. Está aplicación ayuda mucho a mi salud mental pero no cambia el hecho de que si posees algún problema mucho más complicado debes acudir a un especialista.
La aplicación "Creer - Afirmaciones y Recordatorios" está disponible para iOS y Android, incluidos iPads y tabletas Android. Con un bonito diseño moderno, compatibilidad con el modo oscuro y una buena accesibilidad. Se preguntaran en qué consiste está aplicación, tiene múltiples funciones de afirmaciones y mensajes positivos para ver durante el día en el teléfono.
Si te sientes desmotivado y quisieras tener pequeños recordatorios que puedas ver de manera fácil y que mejoren tu estado de ánimo, te recomiendo "Creer - Afirmaciones y Recordatorios" la cual siempre estará ahí, en tu teléfono y la podrás ver al despertar, al revisar tu teléfono o en cualquier momento que lo desees.
Está es la página oficial de la aplicación donde podrás conocer más de ella y podrás descargarla: Believe Affirmations
---
Gracias por leer mi post y apoyar mi contenido, espero te encuentres bien y te mando un abrazo. Nos vemos en un próximo post ♥️📲

English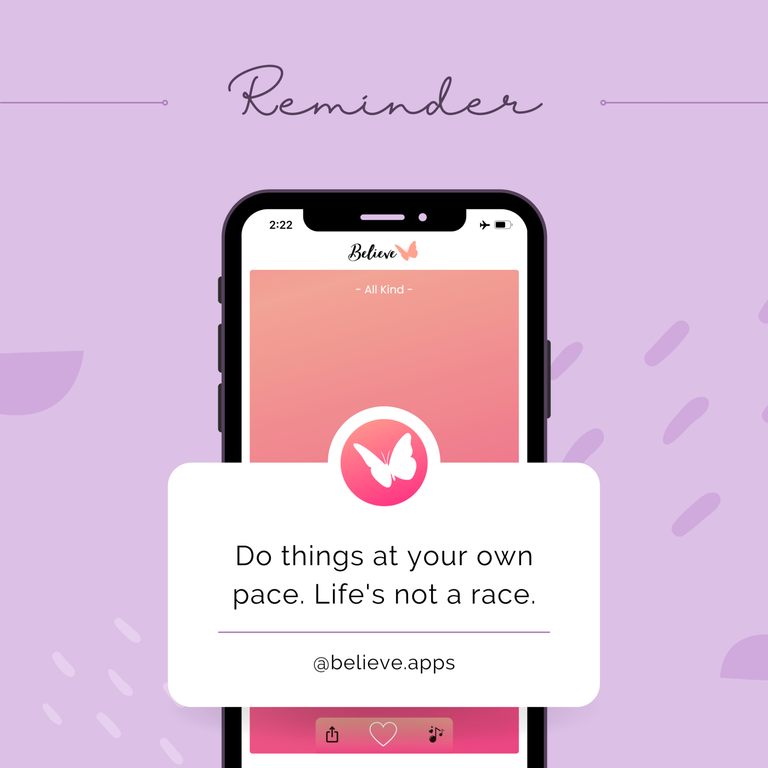 Hello to all the people of this amazing community, this is my first time writing about an application or about something that has to do with technology. The review I share with you today is about how this application has improved my days and my moods, I recommend it if you want to feel motivated and positive.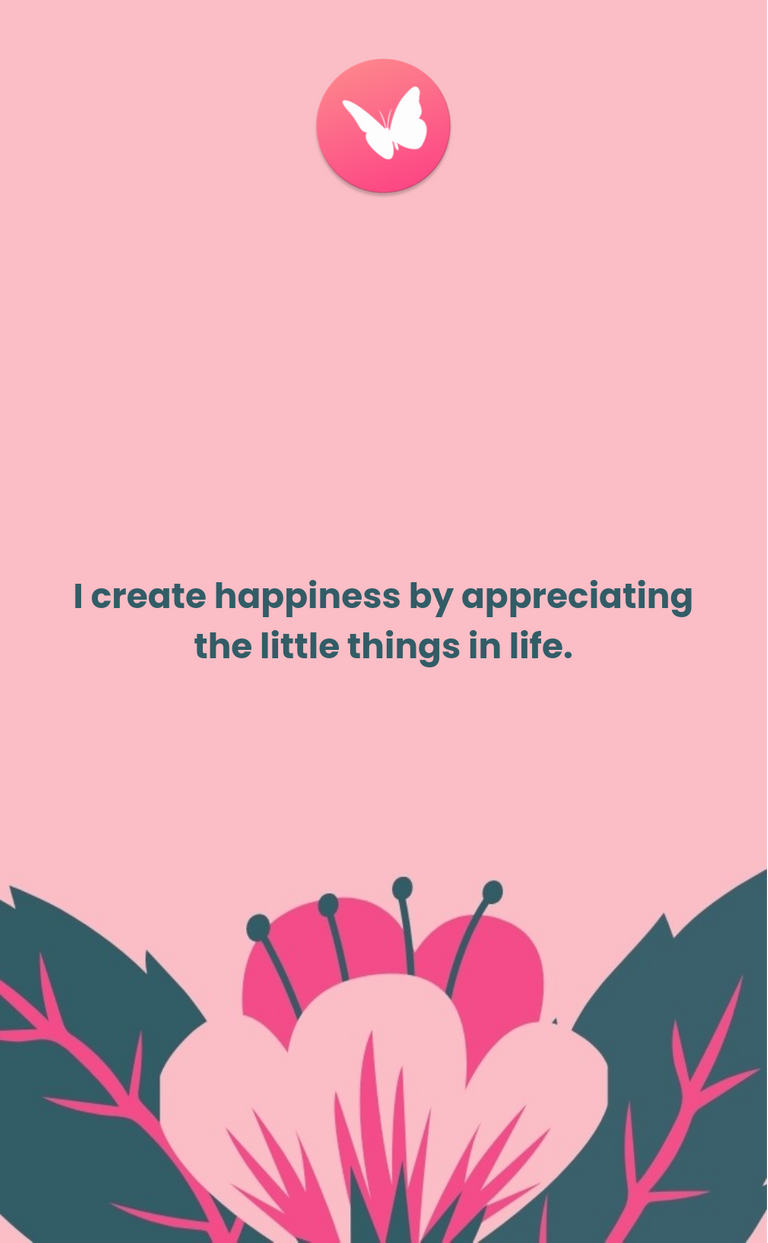 Believe, as its name shows, is an App where we can choose different types of affirmations and phrases, they can be affirmations about being healthy, where they remind you that your body is working in the best way to give you the quality of life you deserve. It also talks about self-love which is one of my favorites, it tells us that we are capable of doing whatever we want as long as we have the will and the courage to go for those dreams. Abundance, respect, empathy towards yourself and the situations you live every day are reflected in powerful messages through this App.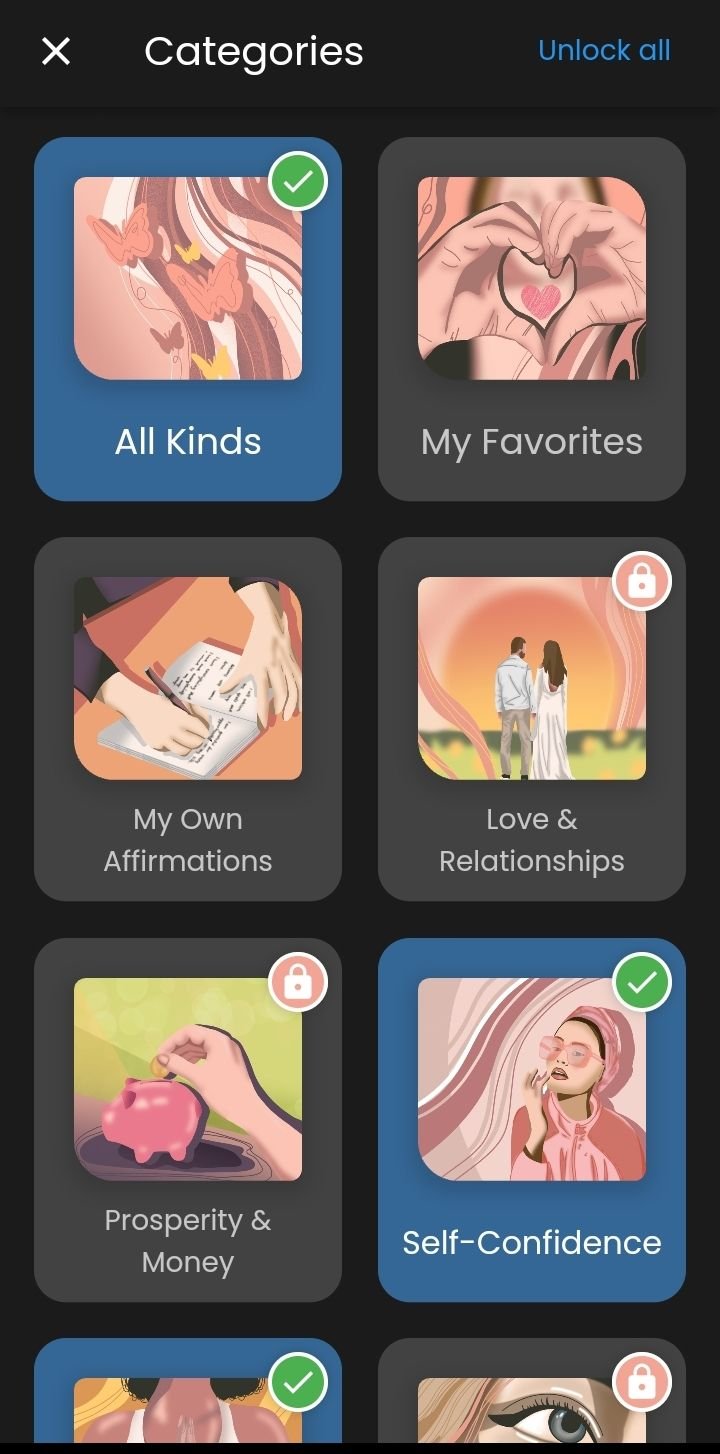 It is a very complete application even though I only use the free version, which has many things and for me they are enough. The paid version brings multiple functions such as more background image themes for the phrases, more variety of options in categories such as Fun and Happiness, Physical Health or that have to do with the world of physical training, Wellness. But the free version already has a great variety of these options, with each update the App is filled with many more phrases and categories. There is also an option to change the font style and you can even listen to the phrase with music.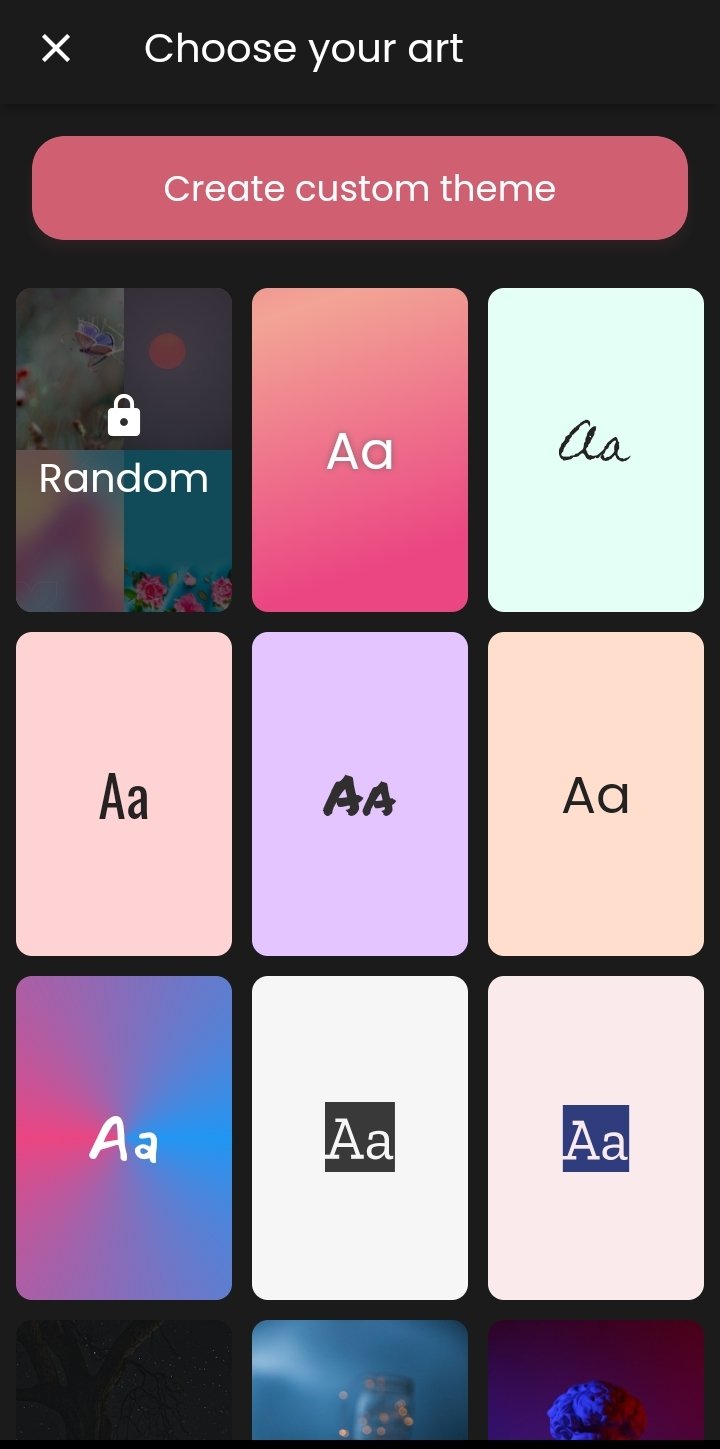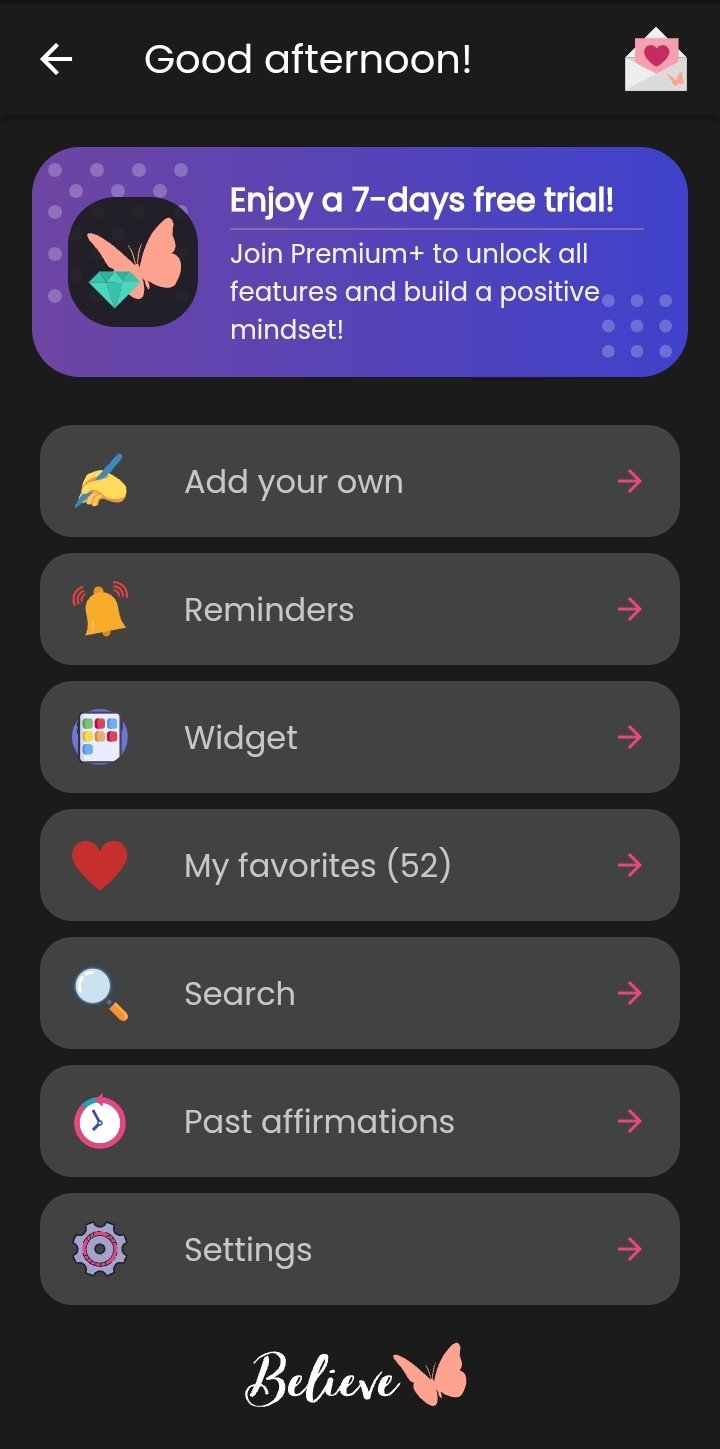 This application can be configured to put as a widget on the phone screen to constantly see the various messages it has to offer. It has multiple backgrounds to change or you can add the image of your choice and it will go along with the phrase. You can save your favorite phrases by pressing the heart-shaped button and search for them in the App later if you want to read them. You can save as an image format on your phone or share directly to your WhatsApp statuses, Instagram stories, or wherever you prefer. The default language is English but you can change it to Spanish, in my case I prefer to see the phrases in English.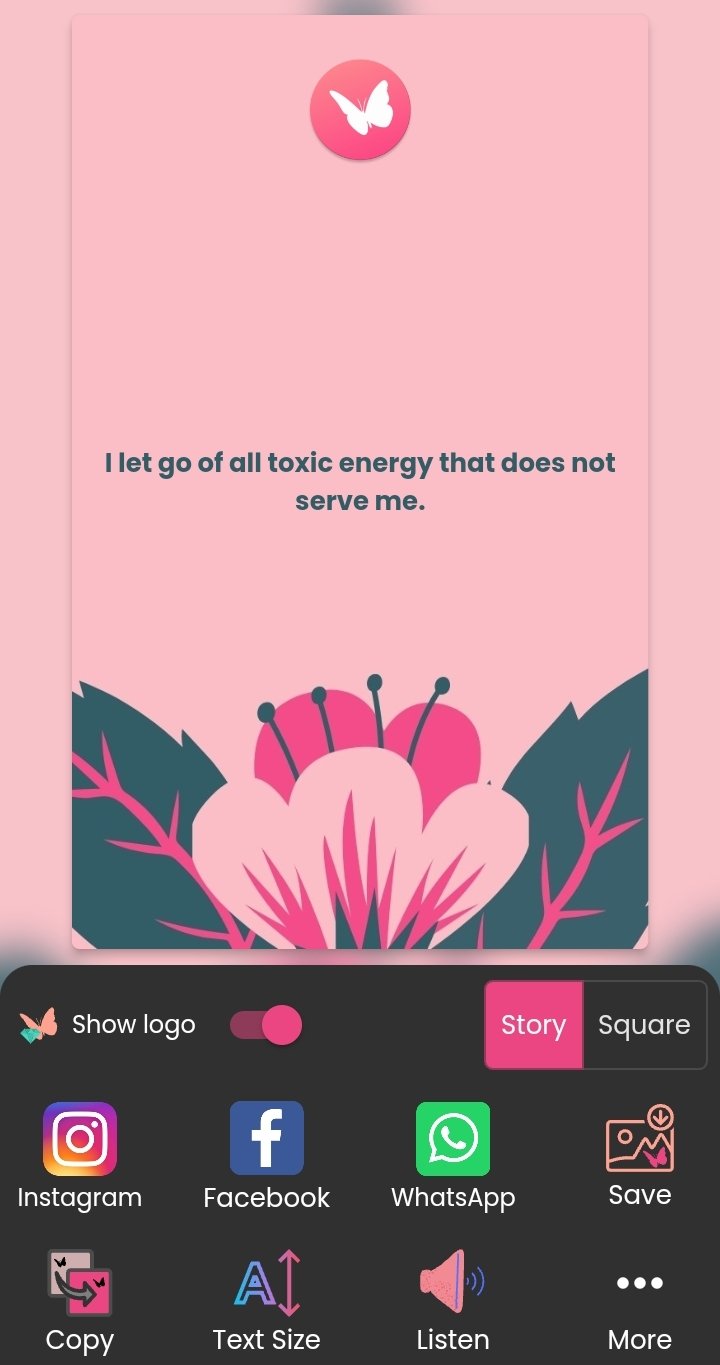 My opinion about this App is that it has made me feel better about my self-esteem, every time I read the phrases daily I feel stronger and happier because I am changing my way of thinking, something that this application achieves very well. I have also improved in terms of being more grateful, remembering to respect my time and space, knowing that I am unique and that I have incredible talents, coping with difficult or very emotional moments in my day to day life. This app helps a lot with my mental health but it doesn't change the fact that if you have a much more complicated problem you should see a specialist.
The app "Believe - Affirmations and Reminders" is available for iOS and Android, including iPads and Android tablets. With a nice modern design, dark mode support and good accessibility. You may be wondering what this app is all about, it has multiple affirmation features and positive messages to view throughout the day on your phone.
If you feel unmotivated and would like to have small reminders that you can easily see and that improve your mood, I recommend "Believe - Affirmations and Reminders" which will always be there on your phone and you can see it when you wake up, when you check your phone or anytime you want.
This is the official website of the application where you can learn more about it and you can download it: Believe Affirmations

Thanks for reading my post and supporting my content, I hope you feel well and I send you a hug. See you in a next post ♥️📲
---
Las imágenes son capturas de pantalla de mi teléfono usando la App Believe - The images are screenshots from my phone using the Believe App.
Separador de Texto - Text Separator
Translation: Deepl
---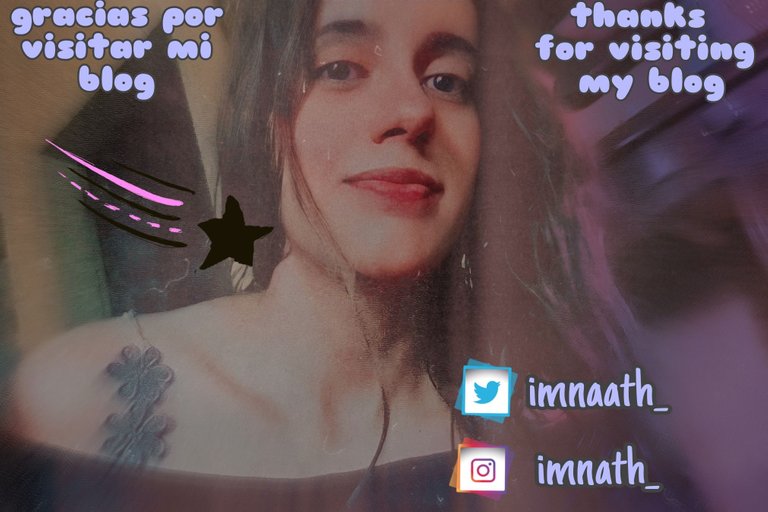 Banner hecho en PicsArt | Banner made with PicsArt