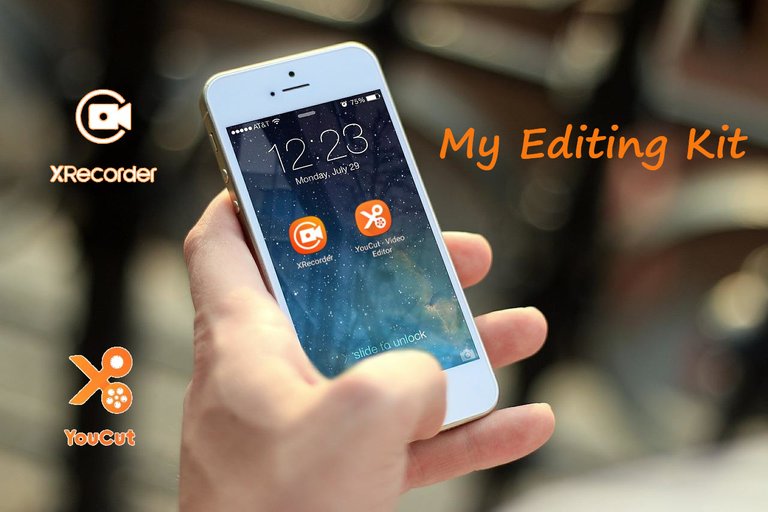 Pixabay by JESHOOTS-com Editado | Edited

My XRecorder and Youcut Editing Kit

Como creadores de contenido, utilizamos distintas aplicaciones o programas para editar fotos, imágenes, videos o crear atrayentes GIF, con el objetivo de mejorar nuestras publicaciones. Compartir dichas herramientas con otros nos ha beneficiado mucho, porque nos ha dado la oportunidad de probar distintos editores y quedarnos con los que nos sentimos más cómodos. Y precisamente hoy les estaré mostrando mi kit de editores favoritos, esperando que pueda serles de utilidad.
Comenzaré diciendo que por lo general mis ediciones las realizo en la laptop, por eso uso como grabador de pantalla SCREENCAST-O-MATIC, para editar videos, empleo CANVA, para edición de imágenes y fotos, uso GIMP y para ediciones más sencillas como la creación de mis separadores, uso PowerPoint.
As content creators, we use different applications or programs to edit photos, images, videos or create engaging GIFs, with the goal of improving our publications. Sharing these tools with others has benefited us a lot, because it has given us the opportunity to try different editors and stay with the ones we feel more comfortable with. And precisely today I will be showing you my favorite editors kit, hoping that it can be useful for you.

I'll start by saying that I usually do my editing on my laptop, so I use SCREENCAST-O-MATIC as a screen recorder, for video editing I use CANVA, for image and photo editing I use GIMP and for simpler edits such as creating my dividers I use PowerPoint.

Pero desde hace un tiempo me vi en la necesidad de hacer algunas ediciones en el teléfono, ya que mi esposo comenzó a estudiar y utiliza la laptop, y por ahora solo tenemos una. Comencé a probar distintos editores y al final me quedé con los que más me sentí cómoda y donde encontré buenos resultados.
Así que en esta publicación me centraré en mostrarles mis dos herramientas favoritas que son: para grabar pantalla XRecorder y para editar videos Youcut. Ambas pueden encontrarlas y descargarlas de forma gratuita en la app Play Store.
But some time ago I found the need to do some editing on the phone, since my husband started studying and uses the laptop, and for now we only have one. I started trying different editors and in the end I stayed with the ones I felt most comfortable with and where I found good results.

So in this post I will focus on showing you my two favorite tools: XRecorder for screen recording and Youcut for video editing. Both can be found and downloaded for free in the Play Store app.

XRECORDER
Me parece una aplicación muy buena para grabar pantalla. Es muy útil cuando queremos grabarnos probando algún juego, para grabar las funciones de una aplicación e incluso le vi mucho la utilidad cuando compré un nuevo teléfono y quería mostrar las funciones de la cámara, esta aplicación me permitió hacerlo sin ningún problema, solo debes configurarla para que tenga acceso a lo que deseas grabar.
Las opciones de ajustes son las suficientes para adaptar la aplicación a tu preferencia, desde la calidad del vídeo hasta la estética de la aplicación.
I find it a very good application to record screen. It is very useful when we want to record us testing a game, to record the functions of an application and even I saw the utility when I bought a new phone and wanted to show the camera functions, this application allowed me to do so without any problem, you just have to configure it to have access to what you want to record.

The settings options are enough to adapt the application to your preference, from video quality to the aesthetics of the application.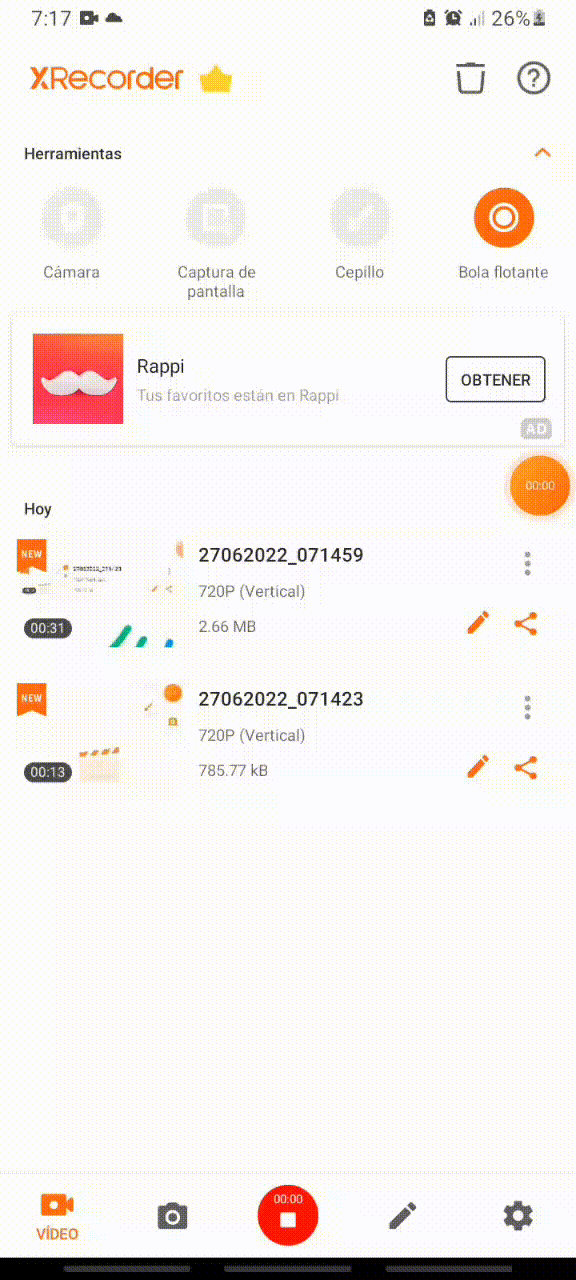 XRecorder no solo cuenta con grabador de pantalla, sino también con edición de video y capture de pantalla, editor de imágenes y algo que me parece muy útil es lo que en la aplicación tiene nombre de cepillo, que son pinceles de distintos colores, tamaño y forma, que pueden ser utilizados para resaltar elementos en el vídeo o cuando estamos dando una explicación, como un videotutorial.
El editor de imágenes siendo sincera me parece muy sencillo, pero sin duda es una aplicación bastante completa como editor. Es una muy buena opción para crear y editar contenido.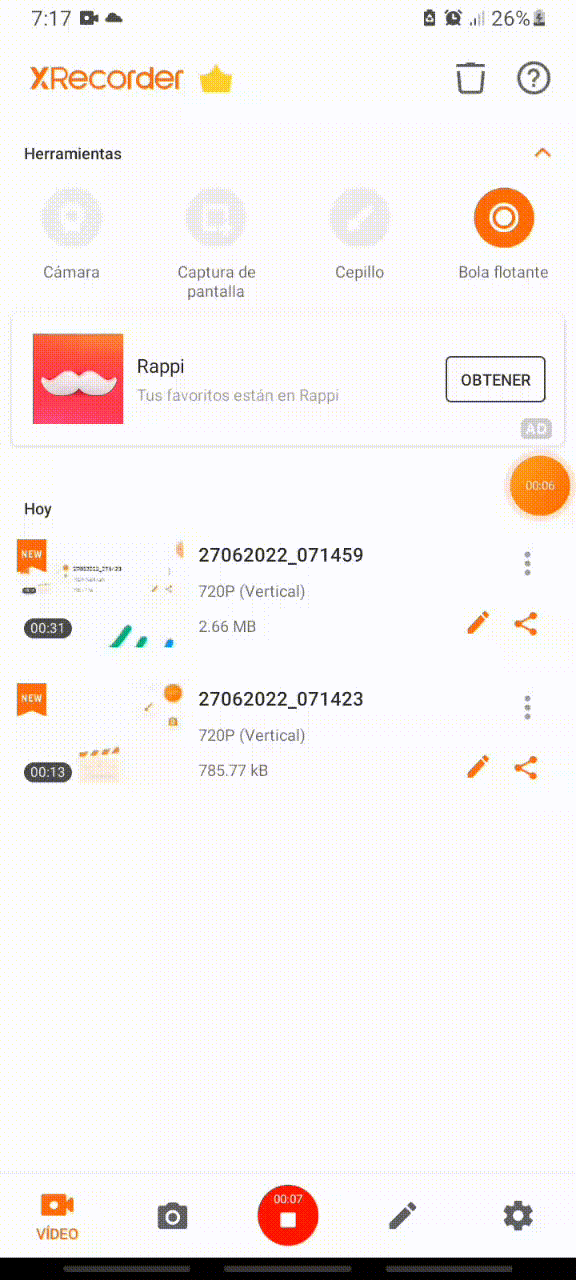 XRecorder not only has a screen recorder, but also video editing and screen capture, image editor and something that I find very useful is what in the application is called brush, which are brushes of different colors, size and shape, which can be used to highlight elements in the video or when we are giving an explanation, such as a video tutorial.

To be honest, the image editor seems very simple to me, but it is certainly a very complete application as an editor. It is a very good option to create and edit content.

YOUCUT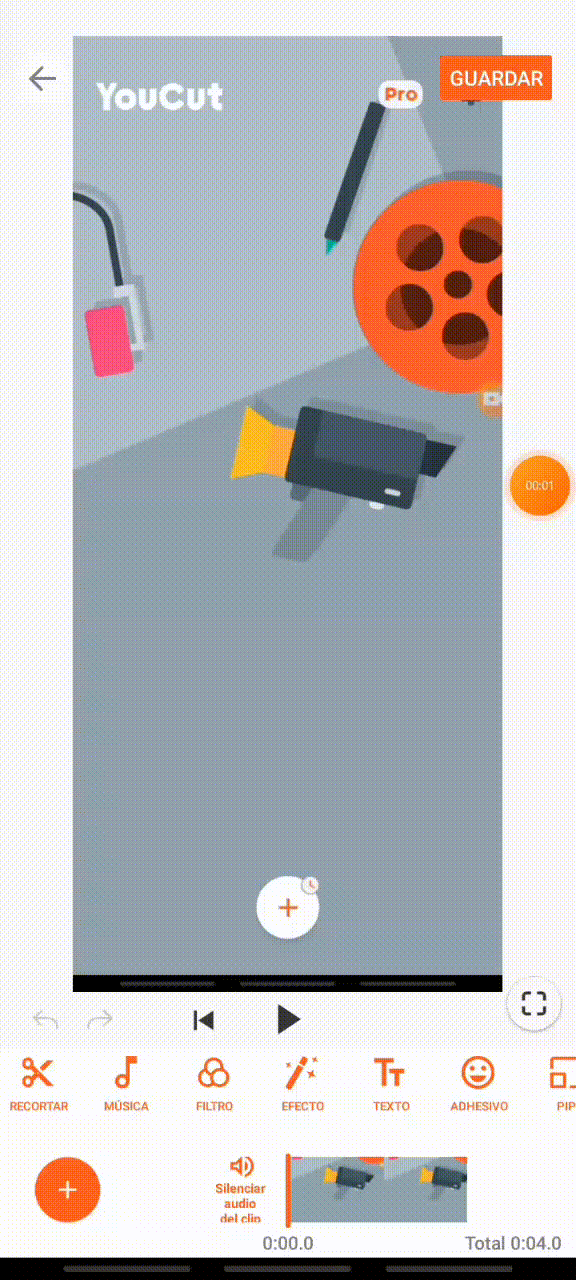 Por otro lado, utilizo Youcut para editar videos. Desde que comencé a usar esta aplicación me sentí muy cómoda con sus funciones. Siento que aunque le coloques distintas actividades al video lo corre muy bien. Por ejemplo, si colocas textos, imágenes, música, puedes manipularlos a todos sin ningún problema y ordenarlo a tu gusto.
Algo en especial que me gusta de esta aplicación es poder manipular la velocidad del video, esto me ha servido mucho para elaborar GIF, sobre todo de videojuegos.
On the other hand, I use Youcut to edit videos. Since I started using this application I felt very comfortable with its functions. I feel that even if you add different activities to the video it runs very well. For example, if you place texts, images, music, you can manipulate them all without any problem and order it as you like.

Something I especially like about this application is being able to manipulate the speed of the video, this has helped me a lot to make GIFs, especially video games.
---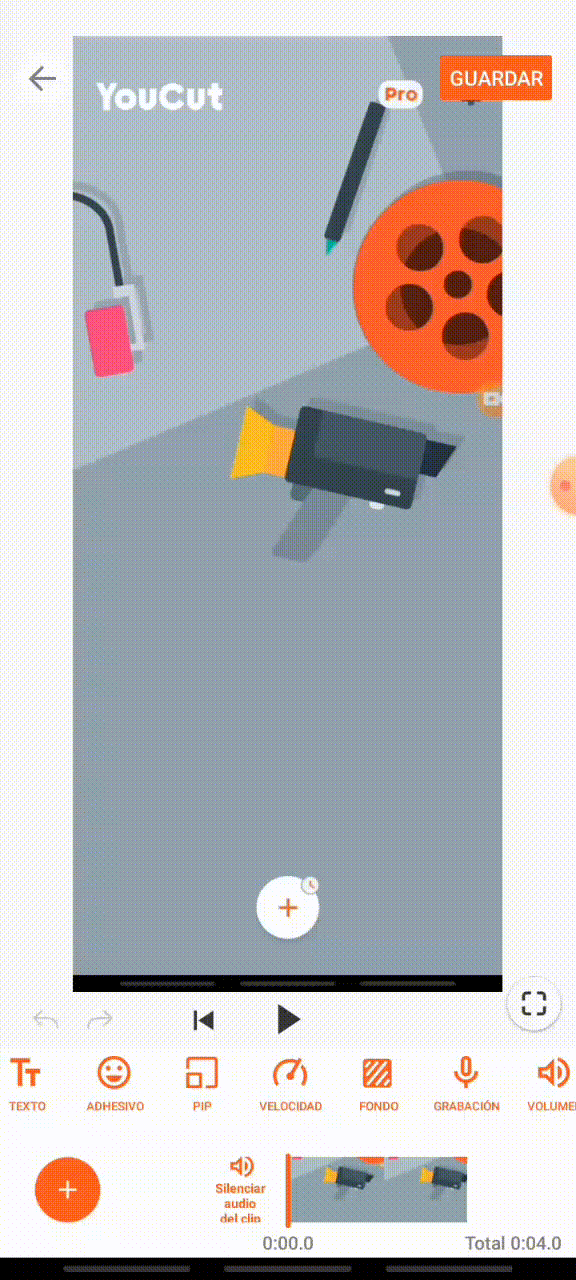 Muchas veces queremos grabar el mejor momento del juego y mostrarlo quizás en un GIF, así que lo que hago es grabar la cantidad de contenido que deseo, si es toda una partida o más mejor, luego en Youcut lo divido en fracciones de los momentos más emocionantes, y para que se muestre lo máximo posible en el GIF le agrego una velocidad prudente y así logro capturar un momento emocionante y mostrarlo en pocos segundos.
Youcut como editor de video me ha encantado, incluso he preferido no utilizar tanto el editor en la computadora para utilizar Youcut en el teléfono, me siento bastante cómoda con esta aplicación y me encantan los resultados que puedo lograr.
Many times we want to record the best moment of the game and show it maybe in a GIF, so what I do is record the amount of content I want, if it is a whole game or more better, then in Youcut I divide it into fractions of the most exciting moments, and to show as much as possible in the GIF I add a prudent speed and so I manage to capture an exciting moment and show it in a few seconds.

Youcut as a video editor has delighted me, I even preferred not to use the editor so much on the computer to use Youcut on the phone, I feel quite comfortable with this application and I love the results I can achieve.

Para mí XRecorder y Youcut se complementan muy bien para crear contenido audiovisual y en mi caso para crear los GIF ideales. La calidad del vídeo suele ser muy buena.
No me cierro a la oportunidad de probar otros editores que me compartan, siempre estamos para aprender. Y en esta ocasión quise compartir este kit que me ha sido de mucha utilidad esperando que ustedes también puedan beneficiarse.
For me XRecorder and Youcut complement each other very well to create audiovisual content and in my case to create the ideal GIFs. The video quality is usually very good.

I do not close myself to the opportunity to try other editors to share with me, we are always here to learn. And this time I wanted to share this kit that has been very useful to me hoping that you can also benefit from it.
---
---


Recursos utilizados en la publicación: / Resources used in the publication:
Imágenes: Las capturas de pantalla son desde mi teléfono usando las aplicaciones. La imagen de portada es de dominio público bajo edición (citada la fuente). | Images: Screenshots are from my phone using the apps. The cover image is public domain under editing (source cited).
Separador: elaborado por mi. | Separator: elaborated by me.
Banner: pixabay by Sponchia, editado por mi / edited by me.
Links: creados por mi, recurso utilizado / created by me, resource used pixabay by OpenClipart-Vectors
Editores: | Editors: Canva, PowerPoint, GIMP, XRecorder, Youcut.
---