Saludos a esta interesante comunidad. En los últimos años han tomado protagonismo las inteligencias artificiales o IA y tecnologías con ellas. Se quiere adaptarlas y enseñarlas a realizar labores tradicionalmente realizadas por el ser humano y así librarnos de pesadas o repetitivas tareas; e incluso se ha llevado su capacidad a los procesos de diseño.
Greetings to this interesting community. In recent years artificial intelligences or AI and technologies with them have taken prominence. We want to adapt them and teach them to perform tasks traditionally performed by humans and thus free us from heavy or repetitive tasks; and even their capacity has been taken to the design process.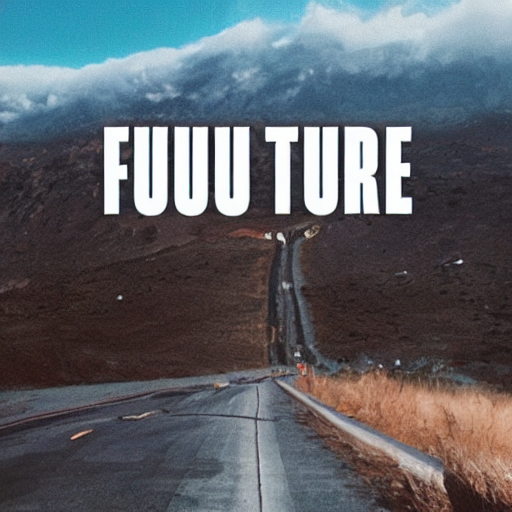 Imagen creada por Dreamstudio
De hoy mismo / From today
Se han popularizado últimamente IAs capaces de generar imágenes impresionantes en apenas segundos. Es tan sencillo como escribir una breve frase y voila! ya está, los resultados varían mucho según el software que sea, pero en mi opinión son bastante decentes.
AIs capable of generating impressive images in just seconds have become popular lately. It's as simple as typing a short phrase and voila, the results vary a lot depending on the software, but in my opinion they are pretty decent.
¿Oportunidad o amenaza? / Opportunity or threat?
A muchos les preocupa el poder de estas tecnologías, sin dudas en el futuro darán mucho de qué hablar ¿Acaso peligran las profesiones de diseñadores, arquitectos, ilustradores y otras? Es algo que en el corto plazo no veo posible pero en un futuro si podría serlo.
Many people are concerned about the power of these technologies, which will undoubtedly be the talk of the town in the future. Are the professions of designers, architects, illustrators and others in danger? It is something that in the short term I do not see possible but in the future it could be possible.
Algunas inteligencias artificiales capaces de generar imágenes que he podido probar / Some artificial intelligences capable of generating images that I have been able to test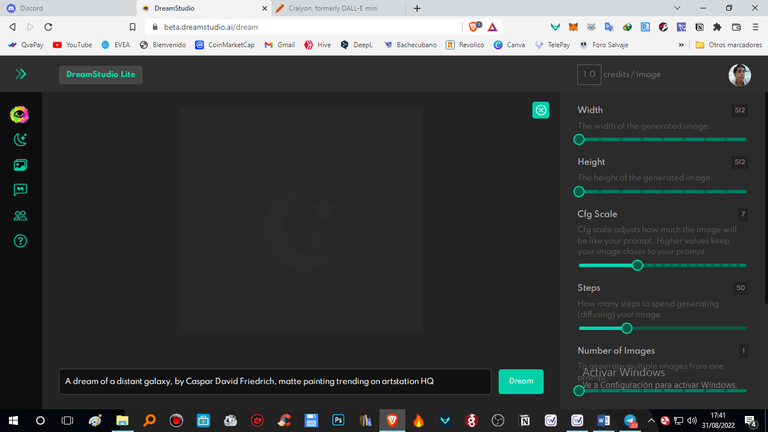 la portada fue hecha con esta herramienta
the cover was made with this tool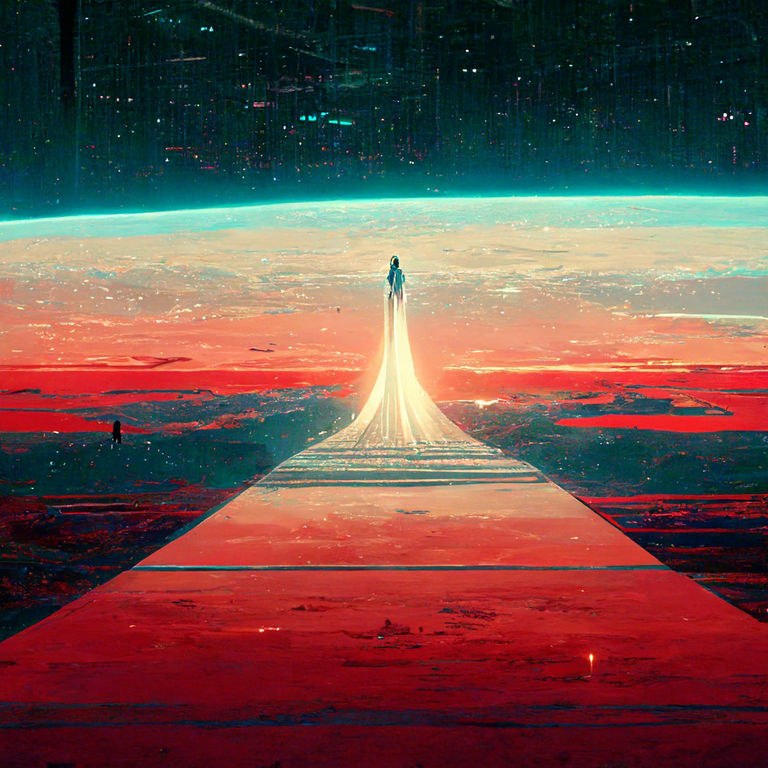 Sin más espero les haya parecido tan interesante como a mi este tema, anímense a probarlos y verán los espectaculares resultados.
Without further ado, I hope you found this topic as interesting as I did, try them and you will see the spectacular results.