Español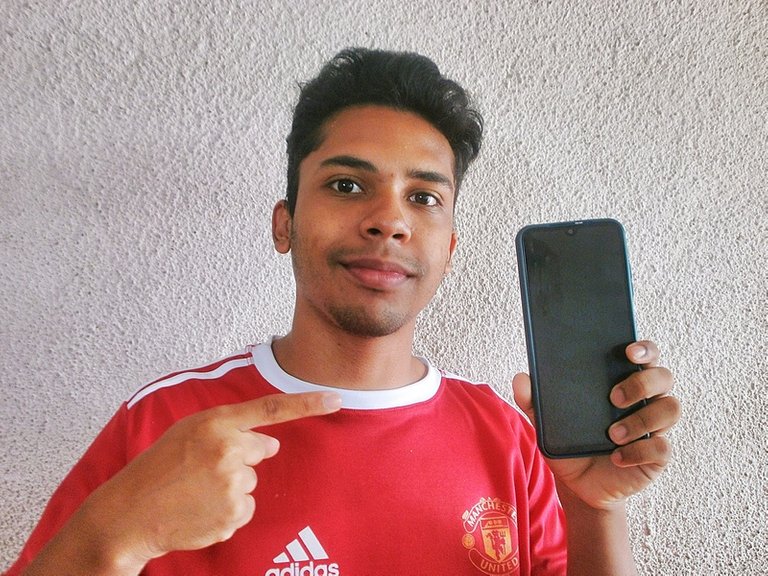 Photo taken by the author
Hola Amigos de Geek Zone ¿Cómo están? Espero que estén super bien y sean bienvenidos a una nueva publicación hecha por mí. Hace tiempo hablé sobre mi teléfono, un Alcatel Idealxtra, un celular que me acompaño por cuatro años, desde mis días en la escuela, los días de la pandemia y sobre todo los días cuando empecé a trabajar y a estudiar nuevas cosas, este celular le tengo un especial cariño, pero el tiempo pasa para todos y era hora de renovar, así que el día de hoy les hablaré de mi nueva compra que surgió hace unos cuantos días jaja.
Como dice el dicho: "Cuando Finaliza una etapa, empieza una nueva". Esa fue la frase que estuvo rondando mi cabeza cuando compramos mi nuevo celular jaja, así es tengo nuevo teléfono y es un Xiaomi Redmi Note 9A, como saben Xiaomi es una de las mejores marcas de teléfonos en cuanto a calidad y precio, casi todos mis familiares tienen uno, incluso varios de mis amigos tanto de la escuela como de otras zonas tienen un Xiaomi actualmente, una marca que en Venezuela ha tenido éxito jaja.
Durante este año me di cuenta que necesitaba un nuevo celular, básicamente porque mi alcatel ya estaba en las últimas, no le funcionaba la batería y tampoco respondía bien el pin de carga, prácticamente tenía que estar en modo avión todo el tiempo, cosa que era perjudicial para mí ya que podría tener una llamada importante en cualquier momento y no lo podía saber.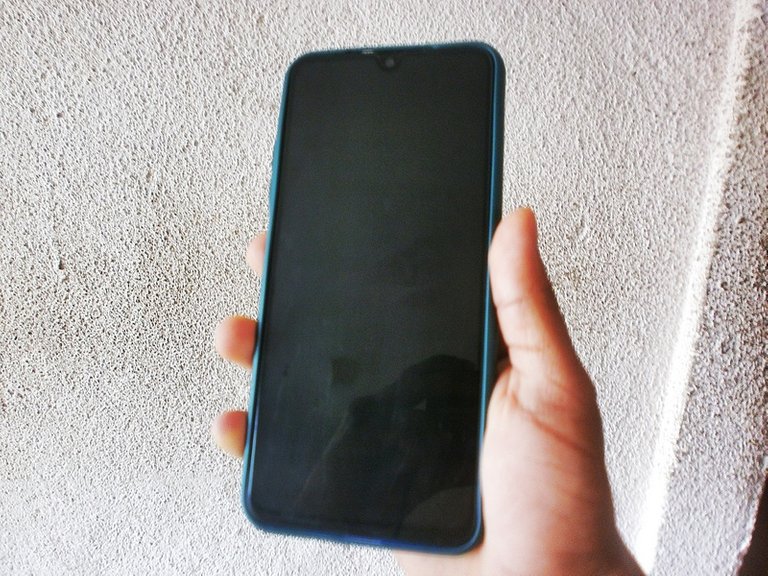 Photo taken by the author
Aparte tenemos la cuestión de las fallas eléctricas, con eso en mente mi prioridad era tener el celular cargado para pasar los periodos de tiempo sin electricidad, ya que me he dado cuenta que sin audífonos y sin entretenimiento me vuelvo loco e insoportable, así que gracias al cielo tengo mi Redmi Note 9A, el cual tiene muchas funciones las cuales necesitaba para trabajar tanto en el blog como en otras cosas.
¿Cómo Adquirí el Xiaomi? Pues la historia es algo graciosa jaja, resulta y acontece que mi madre empezó a trabajar en alguno nuevo con un ex jefe que tenía en su empresa, mi mamá acepto el trabajo y el jefe le entregó 200$ en efectivo, como un adelanto del trabajo (cabe decir que mi madre ya entregó ese trabajo), entonces ella me dijo para ir al centro comercial cerca de mi casa a comprarse una unidad usb (pendrive) y ver el precio de los celulares.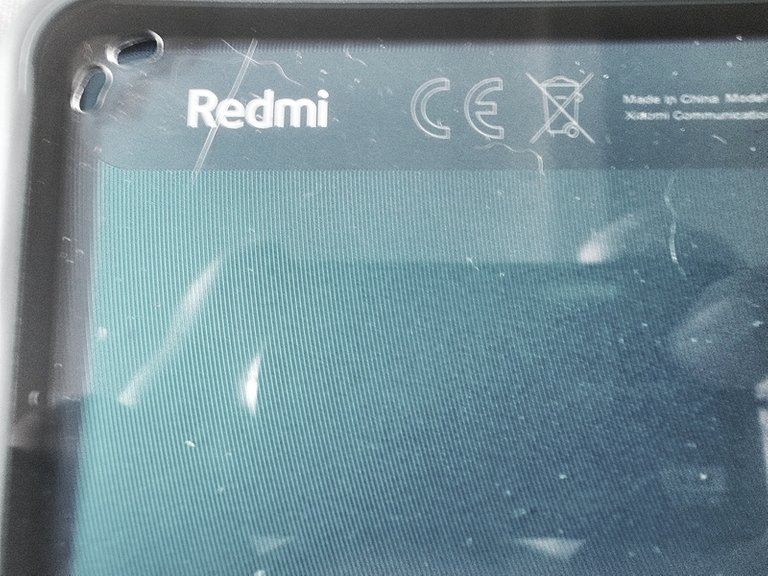 Photo taken by the author
Jamás me imaginé que ese día tendría celular nuevo jaja, luego de hacer un par de tramites, llegamos a una tienda donde vende celulares y empezamos a preguntar, mi mamá buscaba un teléfono pequeño que le sirviera para hablar por largos periodos de tiempo, mientras que yo necesitaba uno de mejor calidad de cámara y rendimiento, la cosa es que el presupuesto era de 200$.
Cuando preguntamos quedé con la boca abierta al ver que el Redmi Note 9A costaba sólo 105$, mientras que el teléfono que quería mi mamá (que era un alcatel por cierto) costaba sólo 65$, cada uno con seis meses de garantía, así que mi mamá dijo que compráramos los dos teléfonos y yo por supuesto que estuve de acuerdo, en total íbamos a gastar 170$, cada uno con sus cargadores, fundas y vidrios templados.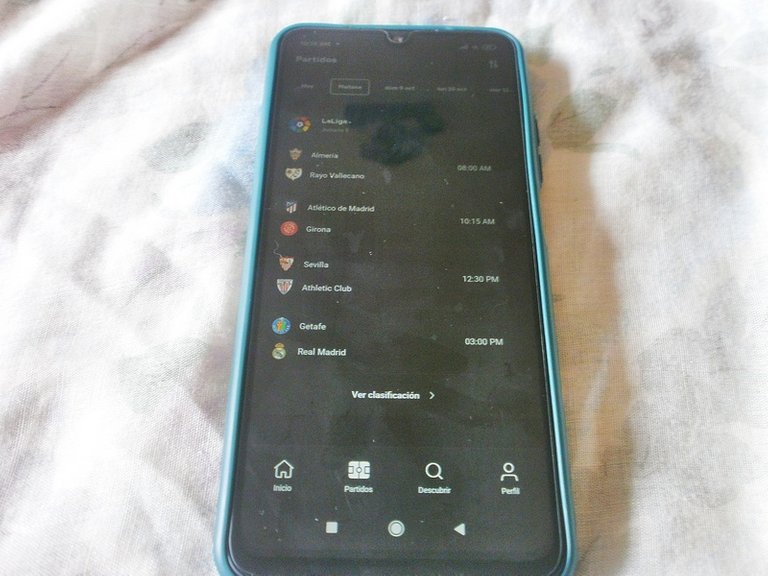 Photo taken by the author
Y así fue como obtuve el Xiaomi Redmi Note 9A de color verde por supuesto, si no es verde no sirve, tanto la funda como el case del teléfono me representan, debería buscar una calcomanía para colocarlas jaja, ya llevo un par de días usándolo y ahora les diré cuáles son las ventajas y las desventajas que noté a la hora de usar este celular, más allá de todo lo que diré estoy super feliz con este teléfono no se confunda jaja.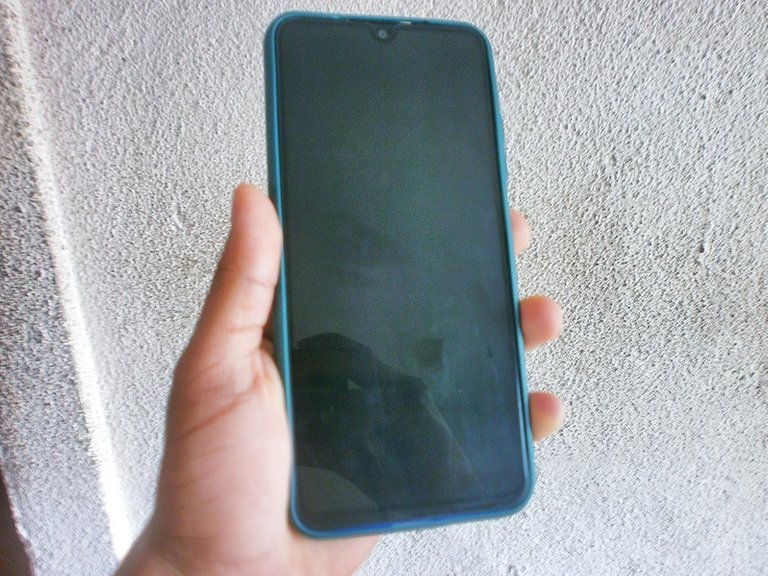 Photo taken by the author
La principal diferencia que tiene el Redmi Note 9A con respecto al alcatel es su tamaño, obviamente uno es más grande que el otro por toda la diferencia de componentes que tienen, mi madre dice que estos teléfonos son unos mastodontes jeje, por suerte mi mano es lo suficientemente grande para sobre llevar la densidad del dispositivo, con el tiempo uno se acostumbra a usar teléfonos con mayor envergadura.
Otra diferencia que es bastante inusual en mi caso es que al mismo tiempo que adquirí el celular me dieron una funda para proteger el teléfono, aparte del vidrio templado lógicamente, la funda nunca la pude conseguirla para el alcatel y estuve como dos años buscando y no la conseguí por ningún sitio, así que se puede decir que mi Xiaomi tendrá más protección que mi anterior teléfono, me alegra saber eso jaja.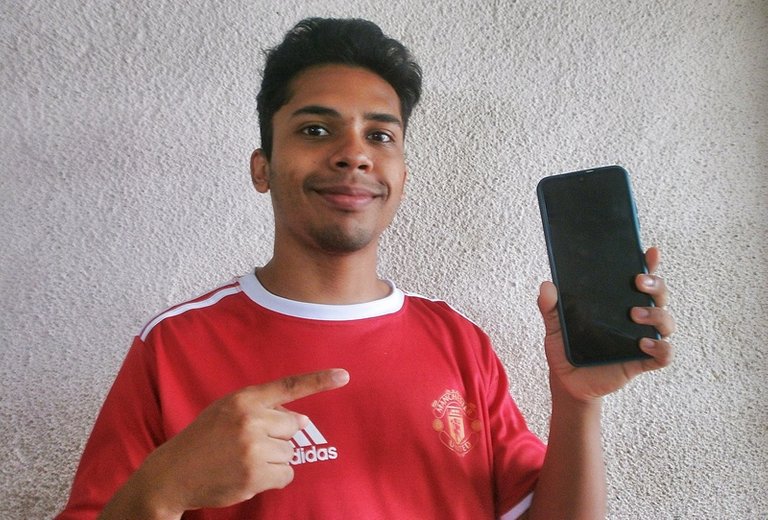 Photo taken by the author
Por otro lado, una de las cosas que si o si necesitaba en un nuevo teléfono es la cámara, necesitaba una cámara de mejor calidad para hacer contenido de mejor calidad, ya sean fotos para publicaciones de este estilo, o tal vez usar la cámara del teléfono para grabar algún que otro Gameplay, es cuestión de probar.
Así no dependeré de una cámara que tengo guardada (cuya batería le dura poco) para sacar fotografías, ni estar quitando prestado algún celular ajeno para hacer un vídeo o sacar una que otra foto también, de hecho, en la publicación pondré una foto para que puedan apreciar el potencial de la carama y la neta no se compara en nada a la cámara del alcatel jaja, no soy muy bueno sacándome selfis así que me disculpan jaja.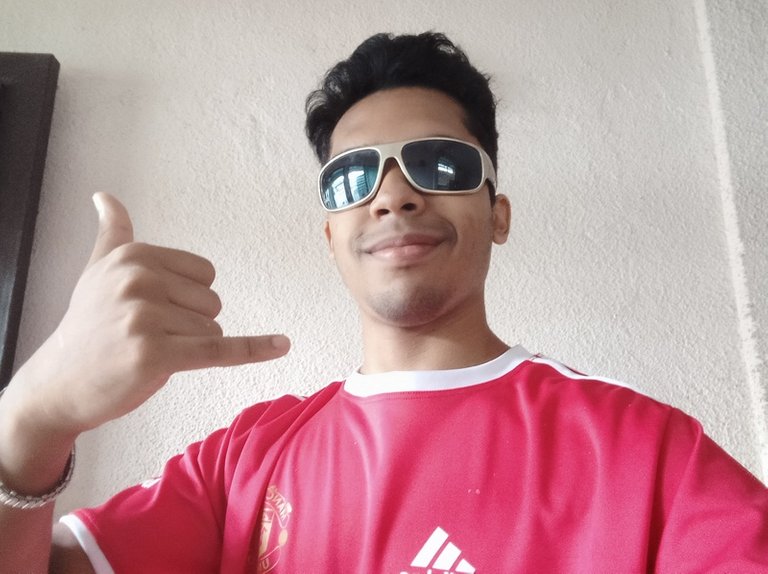 Selfie by the author
En cuanto a la capacidad de almacenamiento, el Redmi Note 9A supera por lejos al alcatel, el anterior celular tenía sólo 1GB de espacio, en cambio este tiene 32GB de espacio, más que la tarjeta SD de 16GB que me proporcionaron cuando compré el alcatel, yo siempre sufría por la capacidad del teléfono porque tenía que instalar y desinstalar aplicaciones constantemente y algunos archivos importantes sólo los podía guardar en la tarjeta SD.
Posteriormente, cuando testeaba el teléfono por primera vez, me di cuenta que puedo leer archivos pdf, cosa que tampoco podía hacer en el otro teléfono, gracias a esto pude conectarme en Hive desde mi celular y ahora podré ver y comentar publicaciones de otros usuarios de manera más cómoda y sin levantarme de la cama jaja, también puedo tener otras aplicaciones como Twitter y Discord de manera más directa.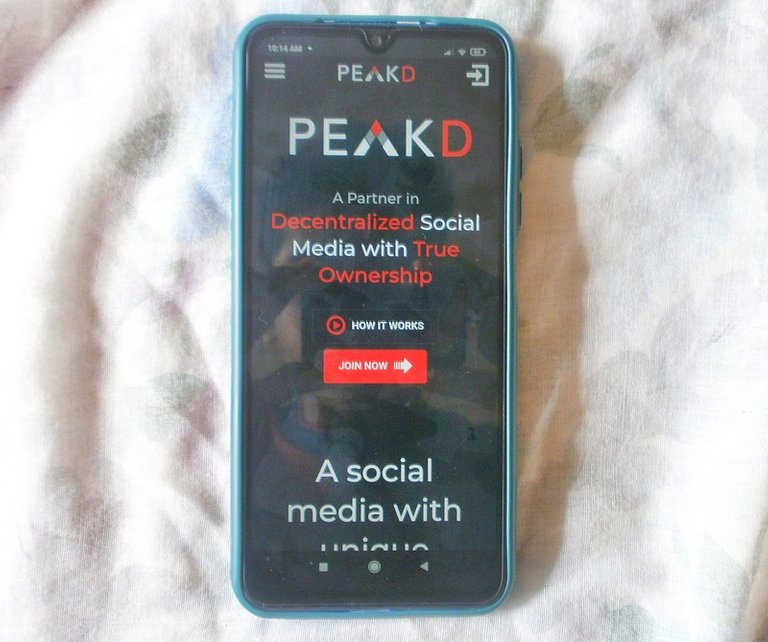 Photo taken by the author
Sin embargo, no todo es color de rosa, ya que todo dispositivo tiene sus pros y sus contras, ahora mismo vamos con las contras, la principal es la memoria RAM que es solamente de 2GB, el doble que mi anterior celular claro, al menos es el doble jaja, pero eso me limita mucho a jugar videojuegos o tener muchas aplicaciones abiertas al mismo tiempo, aunque para ser honesto, no creo que me vaya a pasar factura la memoria.
La segunda cosa que me dejó un poco decepcionado es el hecho de que el Redmi no tenga un infrarrojo, cosa que algunos modelos lo tienen, la razón por la cual quiero tener un infrarrojo en el teléfono es para usarlo de control de TV, ya que el control original de mi televisor está casi dañado, digo casi porque algunos botones funcionan, pero no es cómodo jaja, hubiera sido perfecto que tuviera el infrarrojo, pero no se puede tener todo en la vida.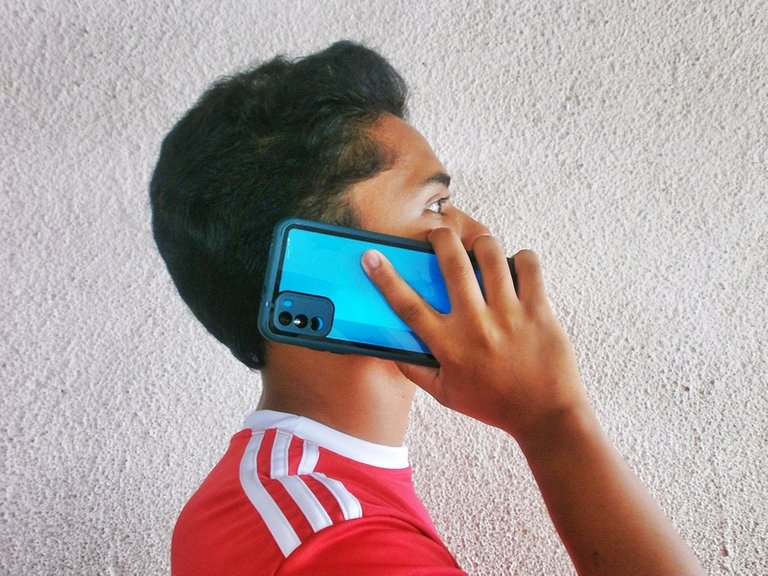 Photo taken by the author
Más allá de las desventajas que tiene, para mí fue una excelente inversión y recomiendo que si algún día se lo pueden permitir pues no lo duden, gracias a estas tres cosas se puede decir que los 105$ invertidos valieron la pena, sobre todo porque no salieron de mi bolsillo jaja, bromas aparte, estoy feliz con este nuevo celular y mi madre está feliz.
Casi lo olvido, algo curioso que pasó fue que la funda del Redmi no es original jaja, la adaptaron de forma un poco rara para que se adhiera al teléfono, me cuesta un poco sacarlo, pero no hay problema, al menos puedo conectar el cargador y los audífonos para escuchar música, la pregunta es ¿Cuánto me durará? Jaja.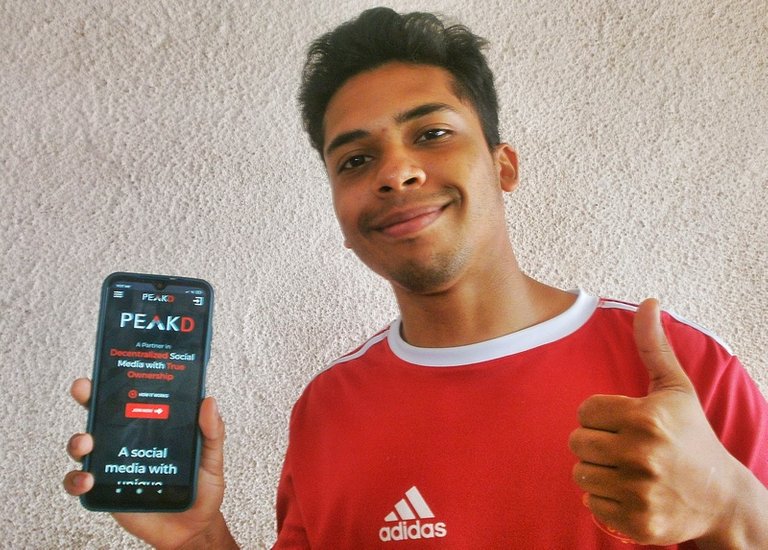 Photo taken by the author
Bueno Amigos de Geek Zone, espero que les haya gustado la publicación de este día, espero que mi historia los haya entretenido y de algún modo los haya inspirado, nunca creí que esta semana tendría un teléfono nuevo, yo tenía proyectada una idea de ahorrar hasta el mes de diciembre para comprarme uno por mi propia cuenta, uno que fuera mejor tal vez en cuanto a memoria e infrarrojo, como dicen la vida da muchas vueltas, no iba a desaprovechar la oportunidad jaja.
No tengo nada más que agregar, gracias por ver y por escuchar.

🖐¡Adiós!📲
¡¡Muchas Gracias!!

Translated with www.DeepL.com/Translator


English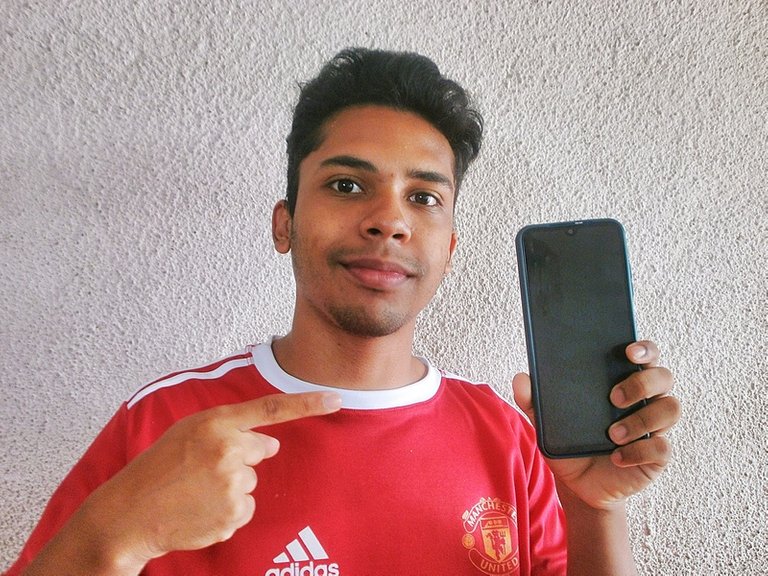 Photo taken by the author
Hello Friends of Geek Zone How are you? I hope you are doing great and welcome to a new post made by me. Some time ago I talked about my phone, an Alcatel Idealxtra, a cell phone that accompanied me for four years, since my days at school, the days of the pandemic, and especially the days when I started working and studying new things, this phone I have a special affection, but time passes for everyone and it was time to renew, so today I will tell you about my new purchase that came up a few days ago haha.
As the saying goes: "When one stage ends, a new one begins". That was the phrase that was going around my head when we bought my new cell phone, haha, that's right I have a new phone and it's a Xiaomi Redmi Note 9A, as you know Xiaomi is one of the best brands of phones in terms of quality and price, almost all my relatives have one, even several of my friends both from school and other areas have a Xiaomi currently, a brand that in Venezuela has been successful haha.
During this year I realized that I needed a new cell phone, basically because my Alcatel was on its last legs, the battery was not working and the charging pin was not responding well either, I practically had to be in airplane mode all the time, which was detrimental to me because I could have an important call at any time and I could not know it.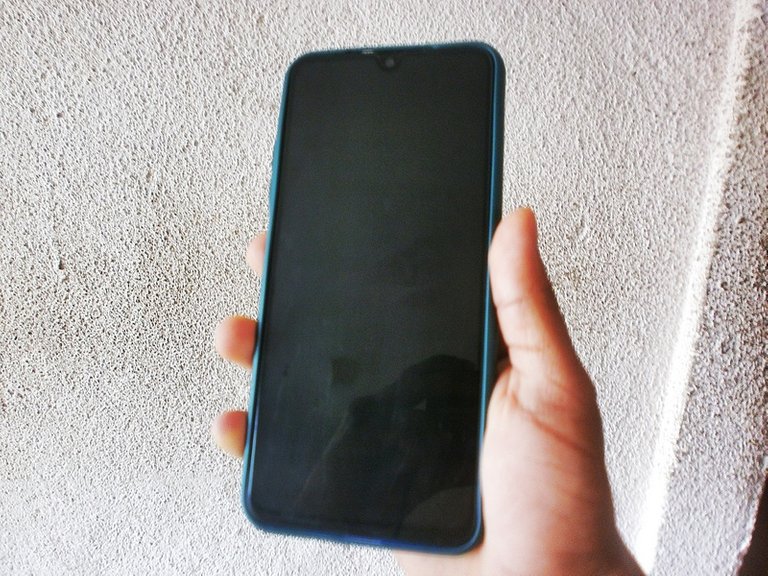 Photo taken by the author
Apart we have the issue of power failures, with that in mind my priority was to have the cell phone charged to pass the periods without electricity, as I have realized that without headphones and entertainment I go crazy and unbearable, so thank heavens I have my Redmi Note 9A, which has many functions which I needed to work both in blogging and other things.
How did I get Xiaomi? Well the story is kind of funny haha, it happens and happens that my mother started working at a new job with a former boss she had in her company, my mom accepted the job and the boss gave her $ 200 in cash, as an advance of the work (it should be said that my mother already delivered that work), then she told me to go to the mall near my house to buy a USB drive (Pendrive) and see the price of cell phones.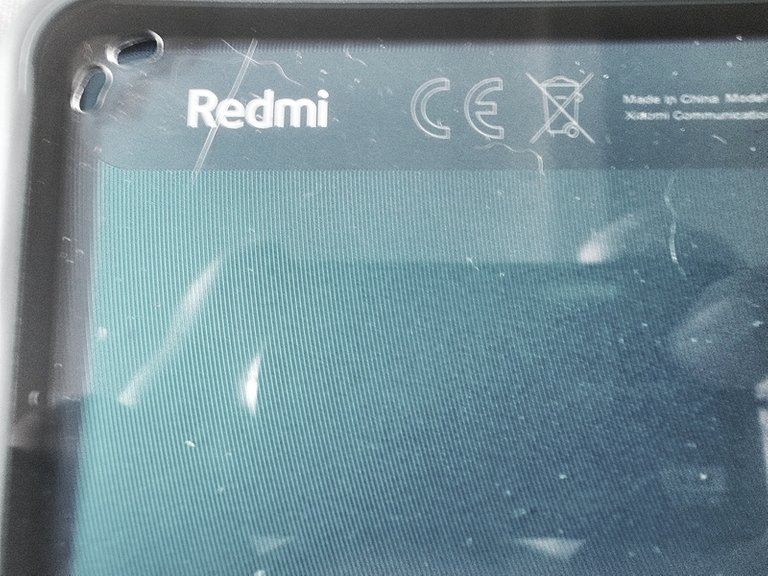 Photo taken by the author
I never imagined that day I would have a new cell phone, haha, after doing a couple of steps, we arrived at a store that sells cell phones and started to ask, my mom was looking for a small phone that would serve to talk for long periods, while I needed a better quality camera and performance, the thing is that the budget was $200.
When we asked I was left with my mouth open to see that the Redmi Note 9A cost only 105$, while the phone my mom wanted (which was an Alcatel by the way) cost only 65$, each with six months warranty, so my mom said we should buy both phones and I, of course, agreed, in total we were going to spend 170$, each with their chargers, cases and tempered glass.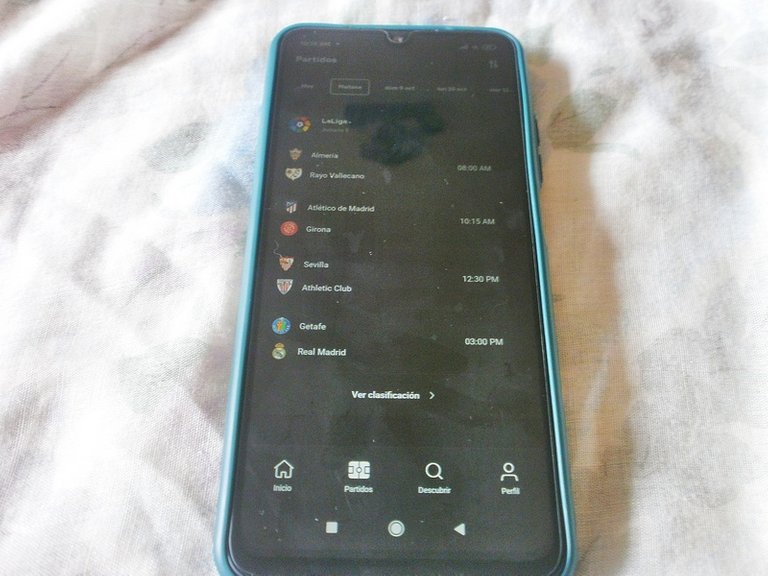 Photo taken by the author
And that's how I got the Xiaomi Redmi Note 9A green of course if it's not green it's no good, both the case and the phone case represent me, I should look for a sticker to place them, haha, I've been using it for a couple of days and now I will tell you what are the advantages and disadvantages I noticed when using this cell phone, beyond everything I will say I'm super happy with this phone don't get confused haha.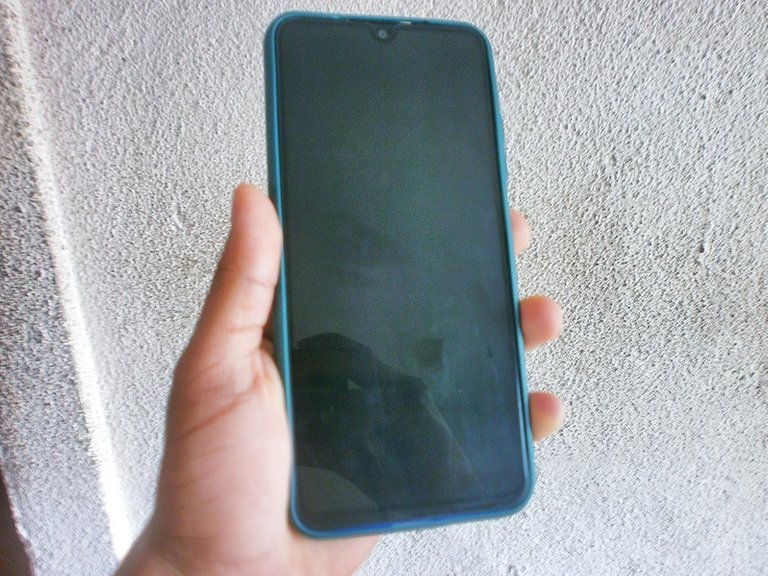 Photo taken by the author
The main difference between the Redmi Note 9A and the Alcatel is its size, obviously one is bigger than the other because of all the differences in components they have, my mother says that these phones are mastodons hehe, luckily my hand is big enough to carry the density of the device, over time you get used to using phones with greater wingspan.
Another difference that is quite unusual in my case is that at the same time I bought the phone I got a case to protect the phone, apart from the tempered glass logically, this case I could never get it for the Alcatel and I was like two years looking for it and I did not get it anywhere, so you can say that my Xiaomi will have more protection than my previous phone, I'm glad to know that haha.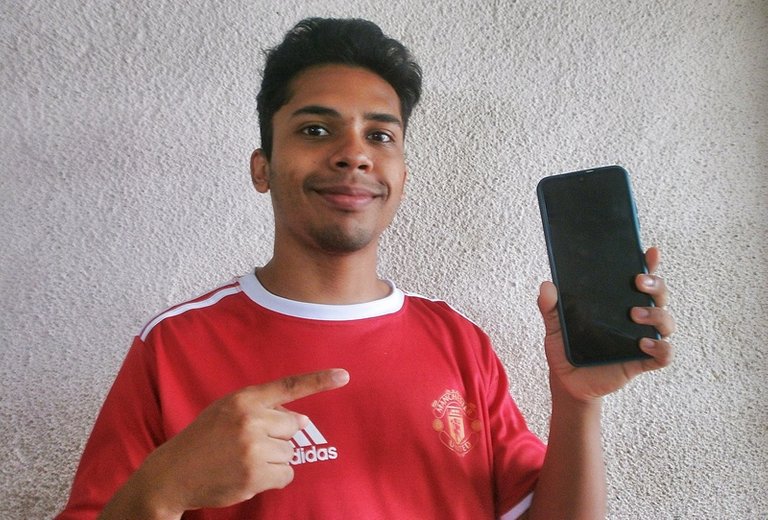 Photo taken by the author
On the other hand, one of the things that I needed in a new phone is the camera, I needed a better quality camera to make better quality content, whether photos for publications of this style or maybe use the phone camera to record some Gameplay, it's a matter of testing.
So I will not depend on a camera that I have saved (whose battery lasts little) to take pictures, or be borrowing some other people's cell phone to make a video or take a photo or another also, in fact, in the publication I will put a photo so you can appreciate the potential of the camera and the truth is nothing compared to the Alcatel camera haha, I'm not very good at taking selfies so excuse me haha.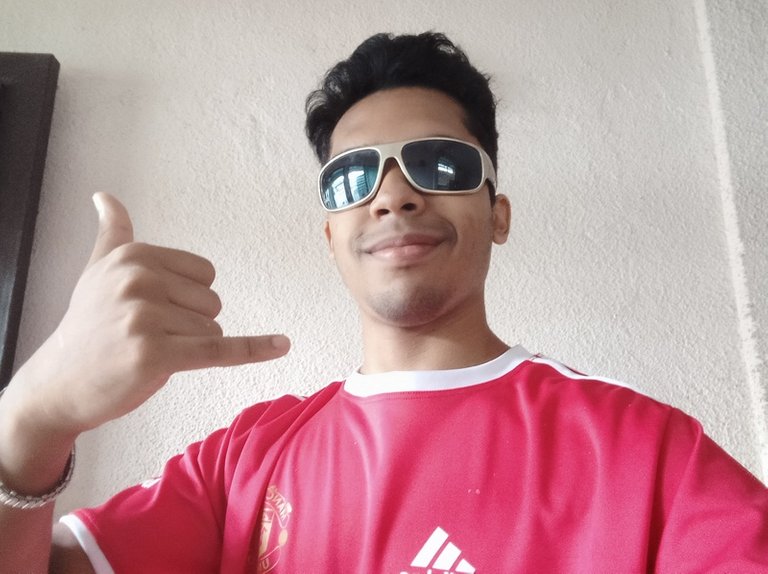 Selfie by the author
As for the storage capacity, the Redmi Note 9A beats the Alcatel by far, the previous phone had only 1GB of space, instead, this one has 32GB of space, more than the 16GB SD card that I got when I bought the Alcatel, I always suffered for the capacity of the phone because I had to install and uninstall applications constantly and some important files I could only save on the SD card.
Later, when I was testing the phone for the first time, I realized that I can read pdf files, which I couldn't do on the other phone either, thanks to this I could connect to Hive from my cell phone, and now I can see and comment other users' publications in a more comfortable way and without getting out of bed haha, I can also have other applications such as Twitter and Discord in a more direct way.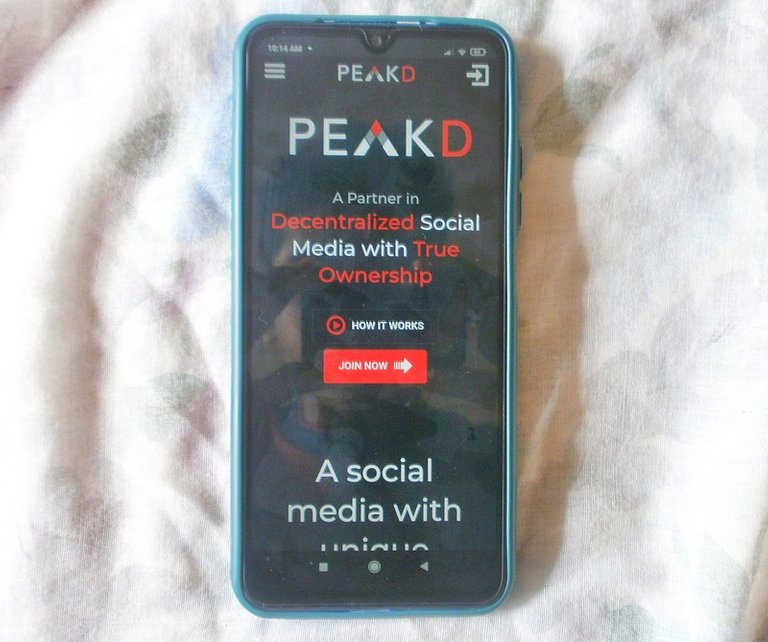 Photo taken by the author
However, not everything is rosy, since every device has its pros and cons, right now let's go with the cons, the main one is the RAM which is only 2GB, twice as much as my previous cell phone, of course, at least it is twice as much, haha, but that limits me a lot to play video games or have many applications open at the same time, although to be honest, I do not think it will take its toll on my memory.
The second thing that left me a little disappointed is the fact that the Redmi does not have an infrared, something that some models have, the reason why I want to have an infrared on the phone is to use it as a TV control since the original control of my TV is almost damaged, I say almost because some buttons work, but it is not comfortable haha, it would have been perfect to have the infrared, but you can not have everything in life.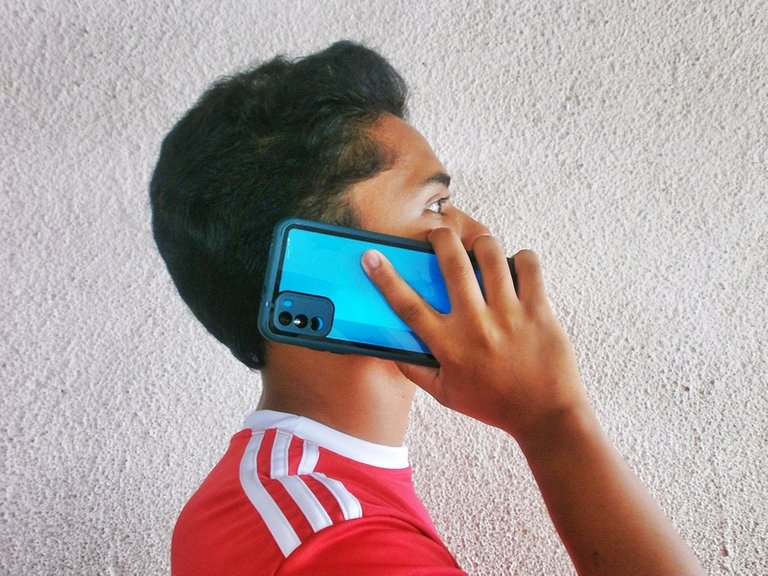 Photo taken by the author
Beyond the disadvantages, it has, for me it was an excellent investment and I recommend that if someday you can afford it then do not hesitate, thanks to these three things you can say that the 105$ invested was worth it, especially because they did not come out of my pocket haha, jokes aside, I'm happy with this new cell phone and my mother is happy.
I almost forgot, something funny that happened was that the Redmi case is not original haha, they adapted it in a little weird way to stick to the phone, it costs me a little to take it off, but no problem, at least I can connect the charger and headphones to listen to music, the question is how long will it last? Haha.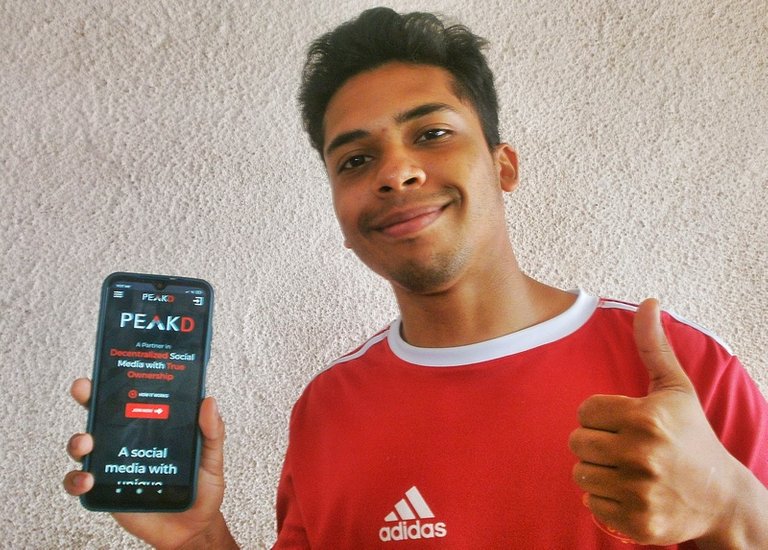 Photo taken by the author
Well Geek Zone friends, I hope you liked today's post, I hope my story has entertained you and somehow inspired you, I never thought that this week I would have a new phone, I had projected an idea to save until December to buy one on my own, one that was better maybe in terms of memory and infrared, as they say, life takes many turns, I was not going to miss the opportunity haha.
I have nothing more to add, thanks for watching and for listening.

📲Bye!🖐
Thank you very much!!

Translated with www.DeepL.com/Translator