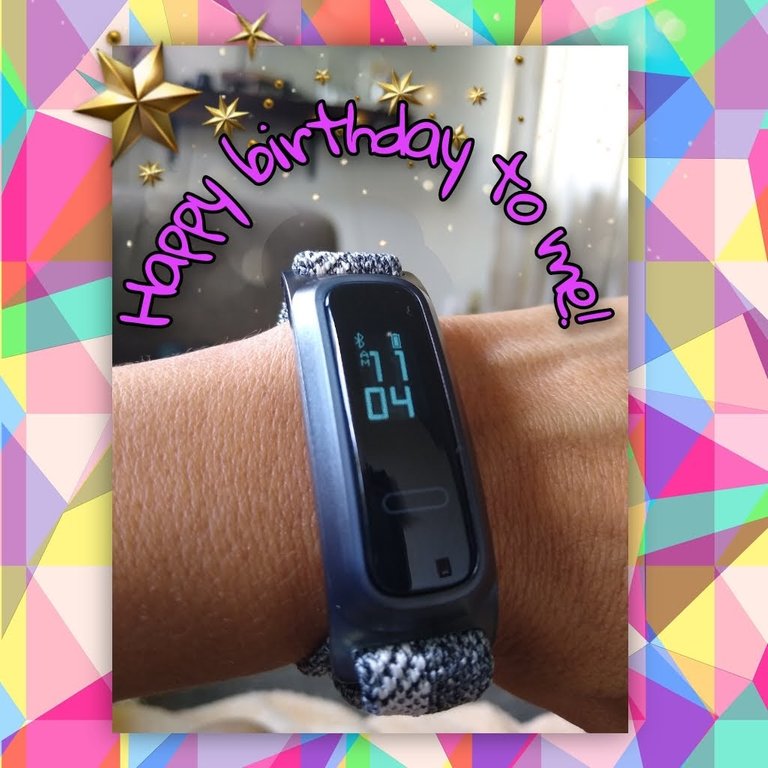 ---
Yeah today is my birthday!!! And my hubby surprised me with a beautiful gift, a HUAWEI Band 4e Smartwatch. I usually use the Nike app to monitor my mileage when I go walking or jogging in the park, but this one tracks the amount of steps I take since I wake up.
I haven't used it well yet as I wanted to share with you my first impression, but from what I've read it has very good features, it offers tracking of the physical activity you are executing, monitors hours of sleep, calories burned. If you connect it to Bluetooth, it gives you notifications of calls, messages, etc. I also read that it is the right gadget for basketball players because it records the jumps and height, also the time you last suspended in the air wow! that's really good record keeping.
Something that I also think is great is that the battery lasts 2 weeks using it on a regular basis, because it would be tedious to be charging it every time you exercise.
To keep these records, the Smartwatch works in conjunction with the Huawei Health application that you have to download to your cell phone.
Yeah hoy es mi cumpleaños!!! Y mi esposito me sorprendió con un bello regalo, un Smartwatch HUAWEI Band 4e. Yo suelo usar la app de Nike para monitorear los kilómetros que recorro cuando voy a caminar o trotar en el parque, pero este registra la cantidad de pasos que doy desde que me levanto.
No lo he usado bien aún pues quería compartir con ustedes mi primera impresión, pero por lo que he leído tiene muy buenas funciones, ofrece un seguimiento de la actividad física que estes ejecutando, monitorea las horas de sueño, las calorías quemadas. Si lo conectas a Bluetooth, te da las notificaciones de llamadas, mensajes, etc. También leí que es el gadget adecuado para los basquetbolistas pues registra los saltos y la altura, también el tiempo que duras suspendido en el aire wow! eso si que es llevar un buen registro.
Algo que también me parece genial es que la batería dura 2 semanas usándolo de manera regular, porque sería tedioso estar cargándola cada vez que hagas ejercicio.
Para guardar estos registros, el Smartwatch trabaja en conjunto con la aplicación Huawei Health que hay que descargar al celular.
---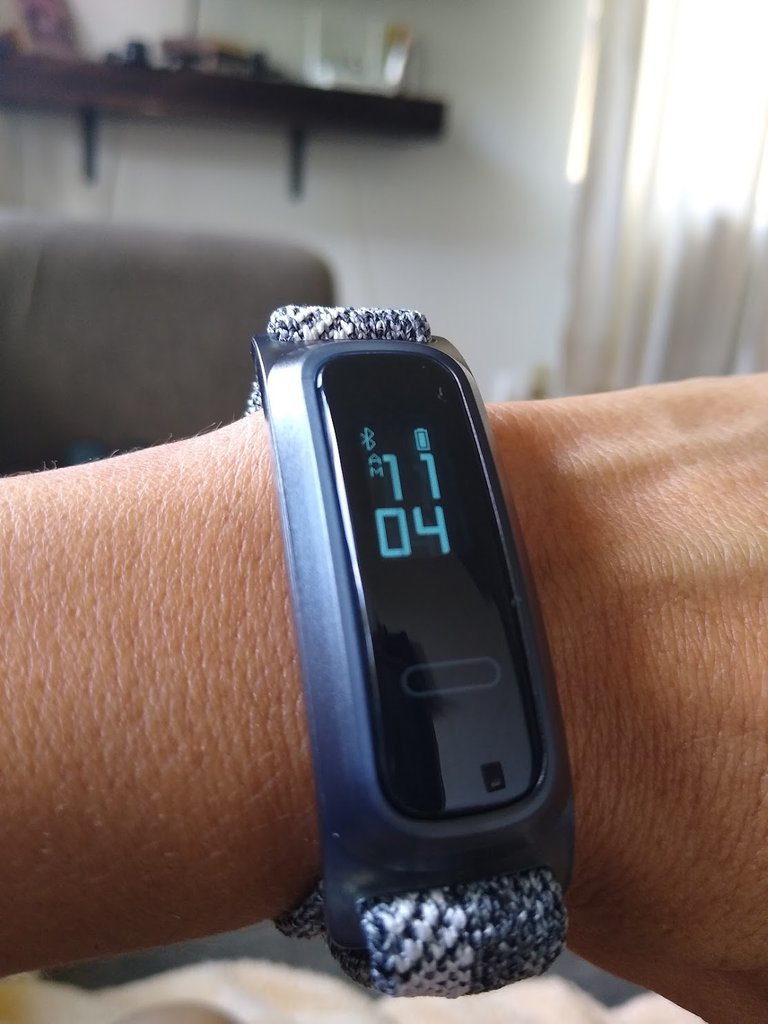 ---
The gadget comes with a base with a USB port to charge the battery and with a hook or buckle where the gadget is placed and pressed onto the footwear.
El gadget viene con una base con puerto USB para cargar la batería y con un gancho o hebilla donde se coloca el gadget y se prensa en el calzado.
---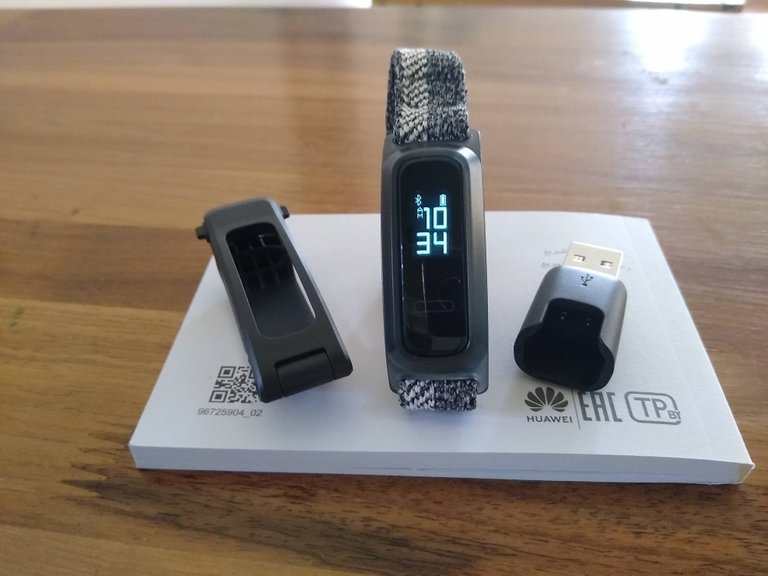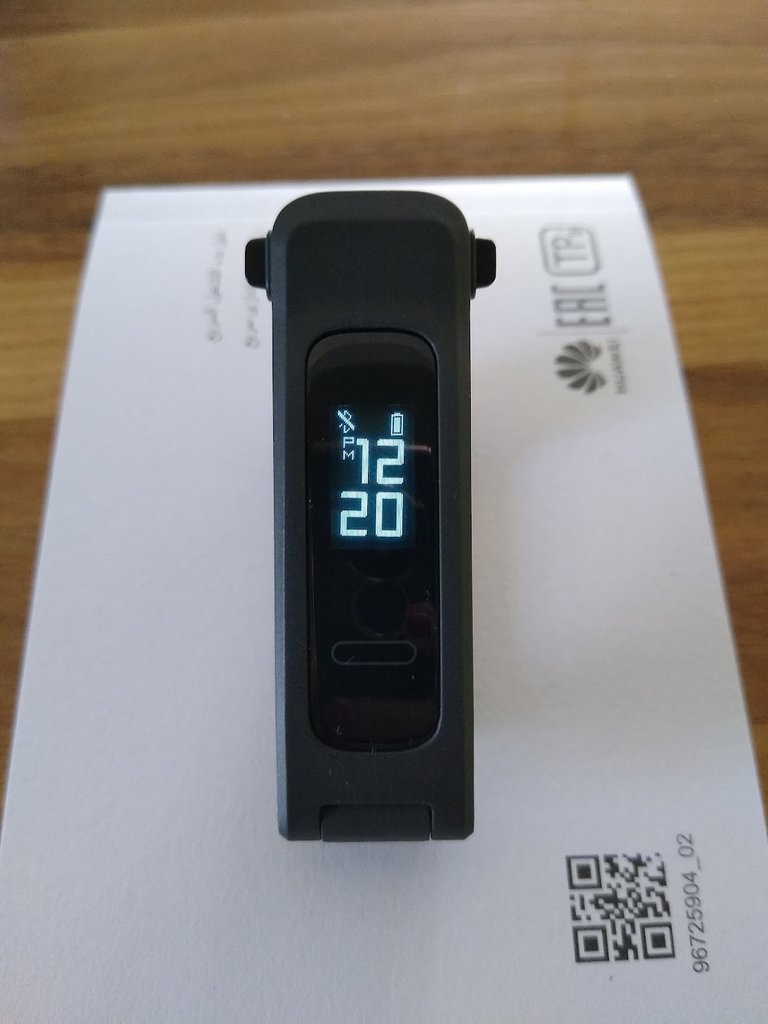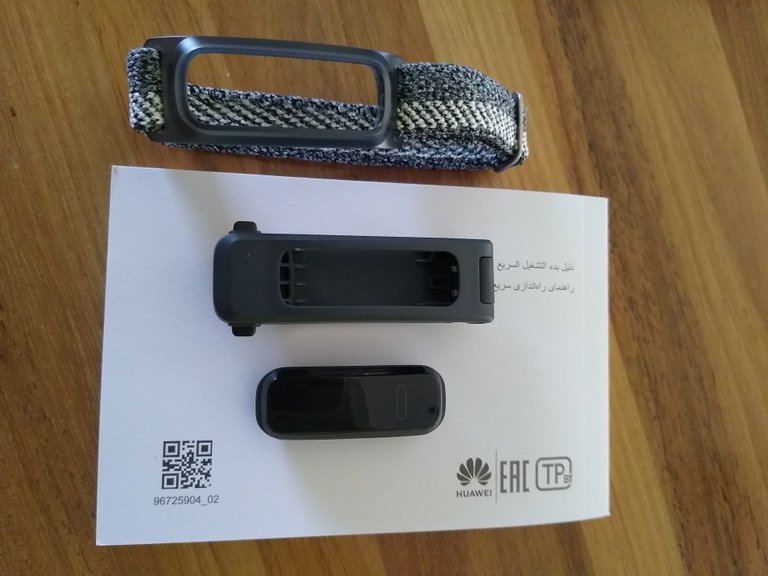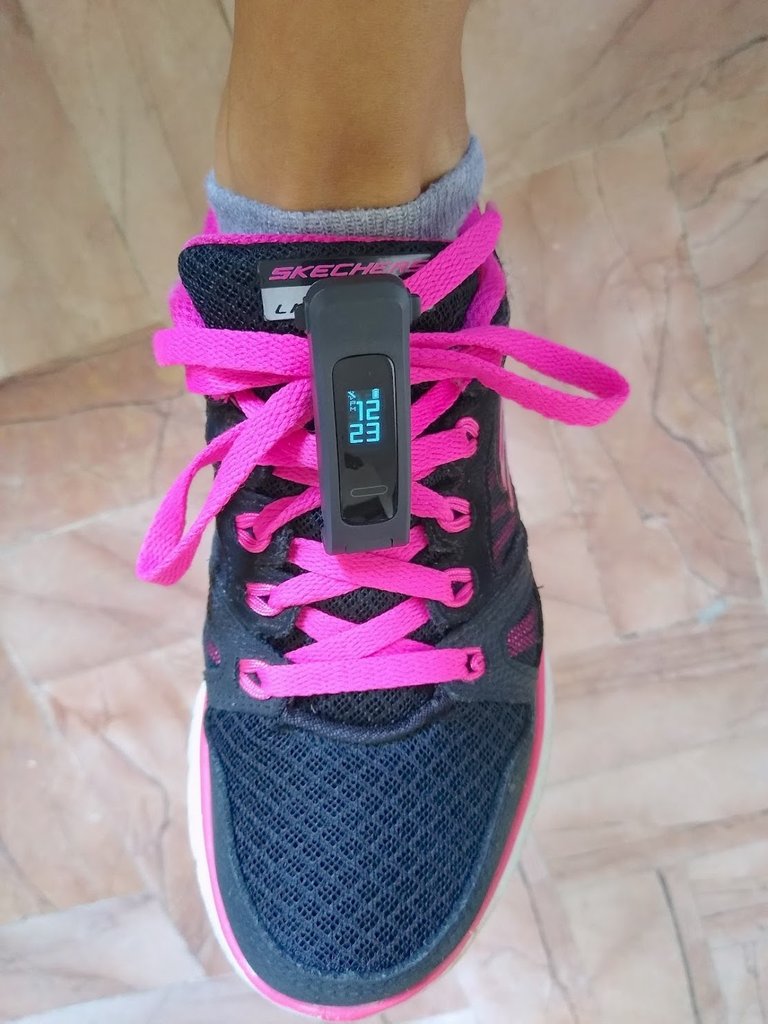 ---
To see the gadget's menu, just swipe your finger on the screen and it will show you all the icons with their respective registry.
Para ver el menú del gadget solo tienes que deslizar el dedo en su pantalla y te muestra todo los iconos con su respectivo registro.
---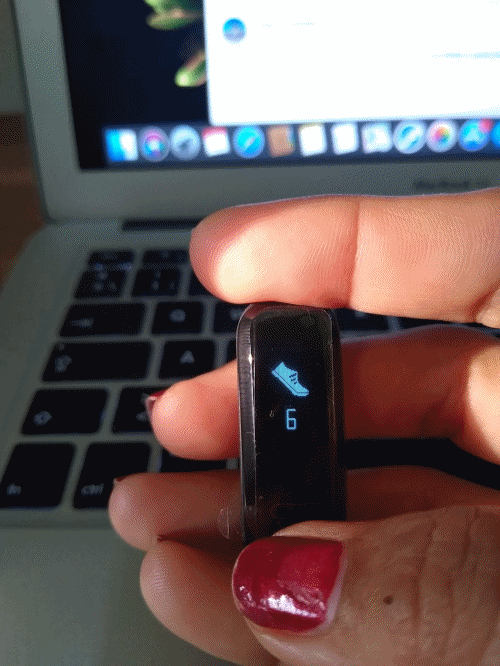 ---
My husband had bought the gift days ago on Amazon and I really didn't even notice it when it was delivered, he was able to hide it very well, and this morning instead of taking the breakfast to bed he brought me the box with the gift! Honestly I liked it better than if he had brought me breakfast! 😁
Mi esposo había comprado el regalo hace días por Amazon y realmente no me dí cuenta ni cuando se lo entregaron, él supo disimularlo muy bien, y esta mañana en vez de llevarme el desayuno a la cama me llevó la caja con el obsequio! Honestamente me gustó más que si me hubiera llevado el desayuno!
---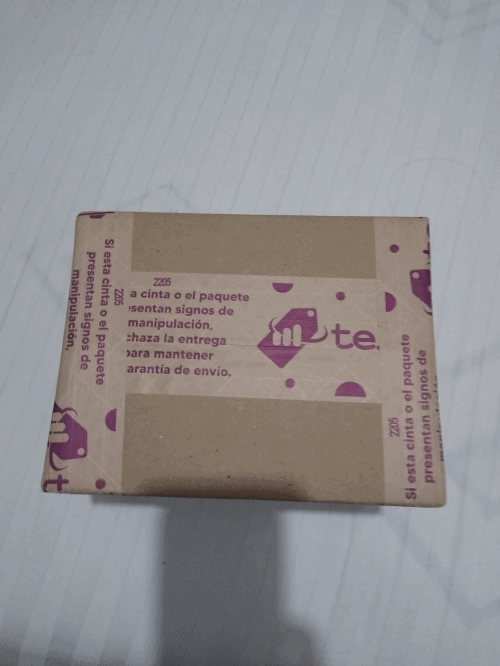 ---
Thank you all for taking the time to read. I wish you a nice week.

Thanks for stopping by
With love. MBallesteros. 🖤
ALL PICTURES ARE MY OWN UNLESS OTHERWISE CREDITED