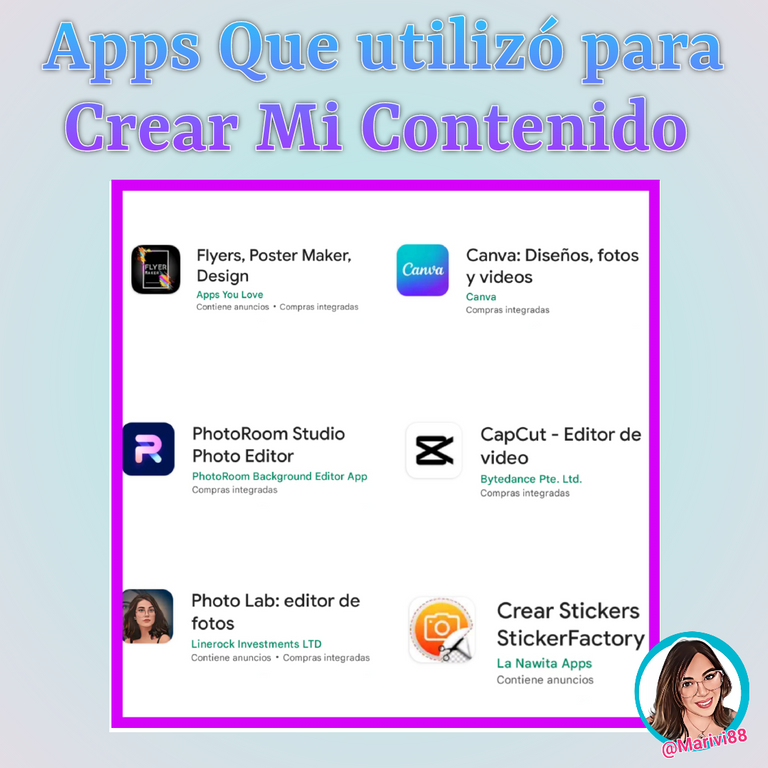 Good geek zone community this time I come with these ideal apps for editing images, today I want to talk about the App I used on my phone is a Redmi 9T, to edit my photos for publications and for advertising my online store. It is very important to have several apps when creating content, because they offer us different options when working.
Buenas Comunidad geek zone en esta oportunidad vengo con estas apps ideales para editar imágenes, hoy les quiero hablar sobre las App que utilizó en mi teléfono es un Redmi 9T, para editar mis fotos para las publicaciones y para la publicidad de mi tienda virtual. Es muy importante tener varias apps a la hora de crear contenido, porque nos ofrecen distintas opciones a la hora de trabajar.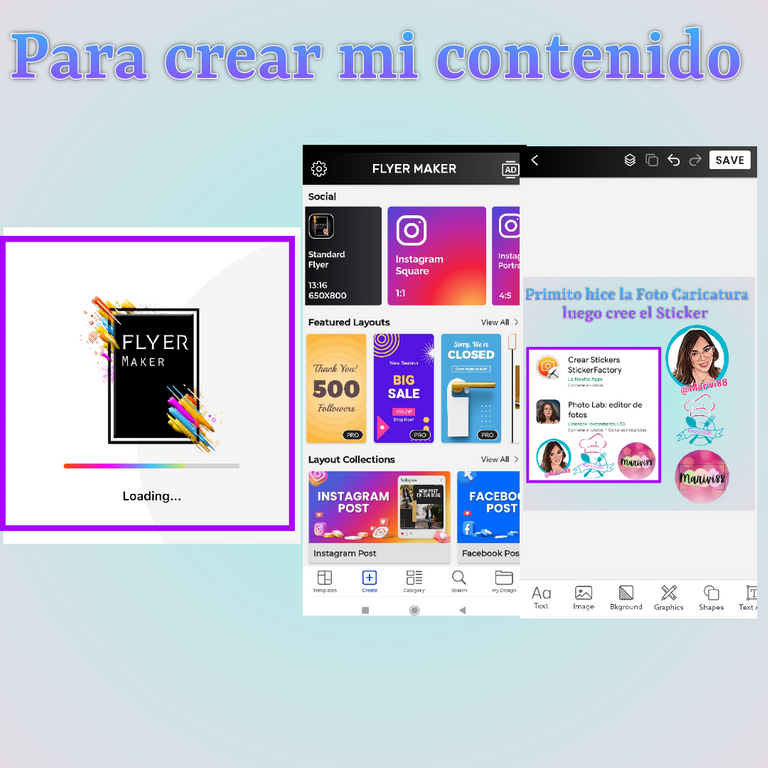 When I started my online store, I was looking for Apps that helped me to create my content, little by little I discarded those that did not bring me much, they were not practical, I was learning alone, until I was left with these that I find practical, easy to use and for these reasons I recommend them. When I entered Hive it was easy for me to create the photos of my content thanks to the previous knowledge I have of my online store. It is very important to have these tools to do a quality job, I still have a lot to learn but little by little I am achieving my goals.
Cuando comencé mi tienda virtual, fui buscando Apps que me ayudaron a crear mi contenido, poco a poco fui descartando las que no me aportaron mucho, no eran prácticas, fui aprendiendo sola, hasta que me quedé con estás que me parecen prácticas, fácil de utilizar y por estas razones se las recomiendo. Cuando entre a Hive se me hizo fácil crear las fotos de mi contenido gracias a conocimiento previo que tengo de mi tienda virtual. Es muy importante contar con estas herramientas para realizar un trabajo de calidad, aún me falta mucho por aprender pero poco a poco voy logrando mis objetivos.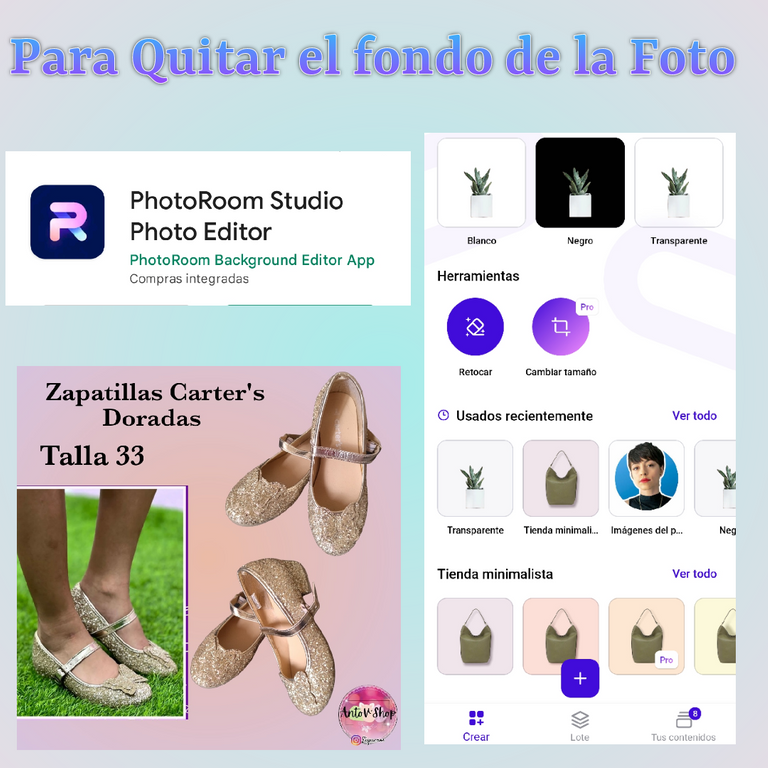 A little summary of how I work with the different Apps.
Flayer Marker: I like it a lot to make content because you can use it with templates, you can also do it to your liking, you can create your content without internet, it is easy to use.
Photo Room: I use it a lot to remove the background of the photos automatically, you can save it with transparency if you want and it offers a variety of templates with backgrounds to customize your photo, you need to be connected to the internet.
Photo Lab: I love it because you can place your photos as caricatures, has a variety of templates is very easy to use, but you need to have the app connected to the internet.
Canva: offers many template options, you can search for the template according to your content, also offers template for videos, it is really super practical and I love it, you need to be connected to the internet to use it.
Un pequeño resume de cómo trabajo con las diferentes Apps.
Flayer Marker: Me gusta mucho para hacer contenido porque puedes utilizarla con plantillas, también puedes hacerlo a tu gusto, puedes crear tu contenido sin internet, es fácil de utilizar.
Photo Room: La utilizo muchísimo para quitar el fondo de las fotos de manera automática, la puedes guardar con transparencia si lo deseas y te ofrece gran variedad de plantillas con fondos para personalizar tu foto, es necesario estar conectado a internet.
Photo Lab: Me encanta porque puedes colocar tus fotos como caricaturas, tiene gran variedad de plantillas es muy fácil de usar, pero es necesario tener la app conectada a internet
Canva: ofrece muchas opciones de plantillas, puedes buscar la plantilla de acuerdo q tu contenido, también ofrece plantilla para videos, de verdad que es súper práctica y me encanta, es necesario estar conectado a internet para utilizarla.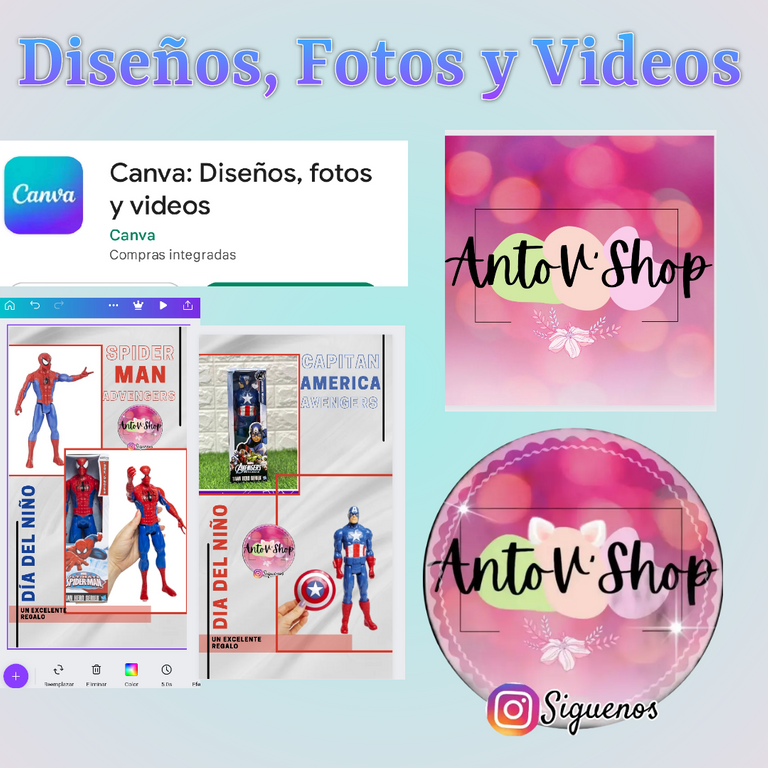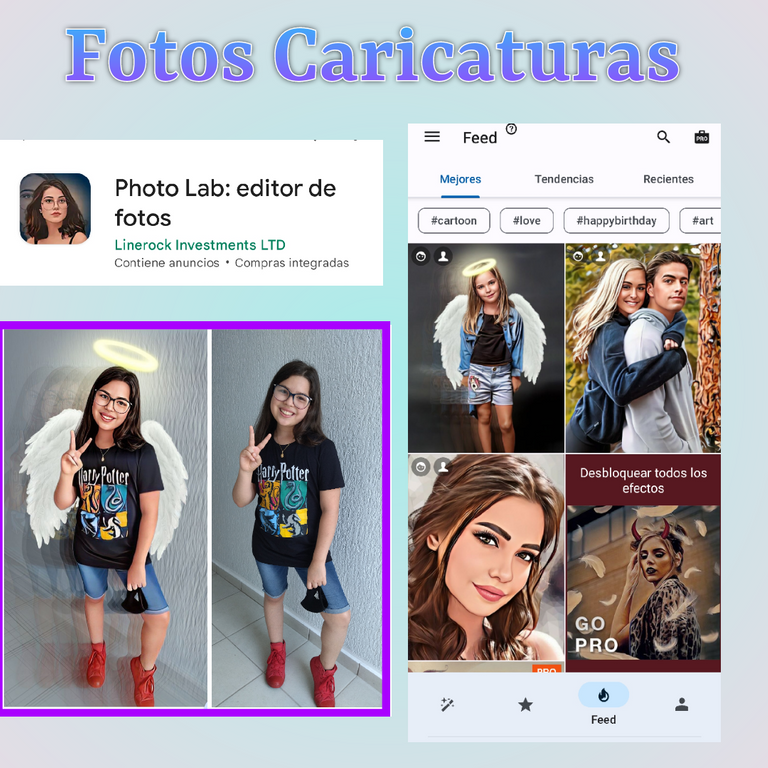 Capcut: It is ideal for creating videos for Reels, offers a variety of options with effects, you can add music, write, place stickers, movement. I recommend it, I love it, it is easy to use, on Instagram you can learn many tricks how to use it better, you need to be connected to the Internet to be able to use all the features they offer.
Sticker Factory: I use it to make my custom stickers, it is super practical, easy to use, best of all is that these stickers can not only use them in WhatsApp, you can save them in your gallery and place it when creating your content.
Capcut: Es ideal para crear videos para los Reels, ofrece gran variedad de opciones con efectos, puedes agregar la música, escribir, colocar stickers, movimiento. La recomiendo me encanta, es fácil de utilizar, en Instagram puedes aprender muchos trucos como utilizar mejor, es necesario estar conectado a Internet para poder utilizar todas las funciones que nos ofrecen.
Sticker Factory: La utilizo para hacer mis stickers personalizados, es súper práctica, fácil de utilizar, lo mejor de todo es esos stickers no solo los puedes utilizar en WhatsApp, los puedes guardar en tu galería y colocarlo a la hora de crear tu contenido.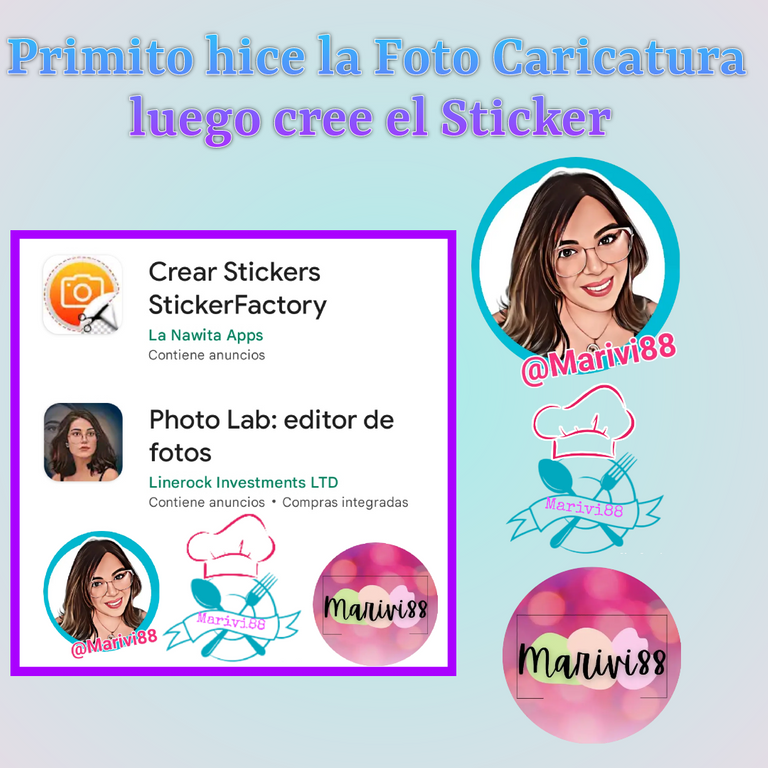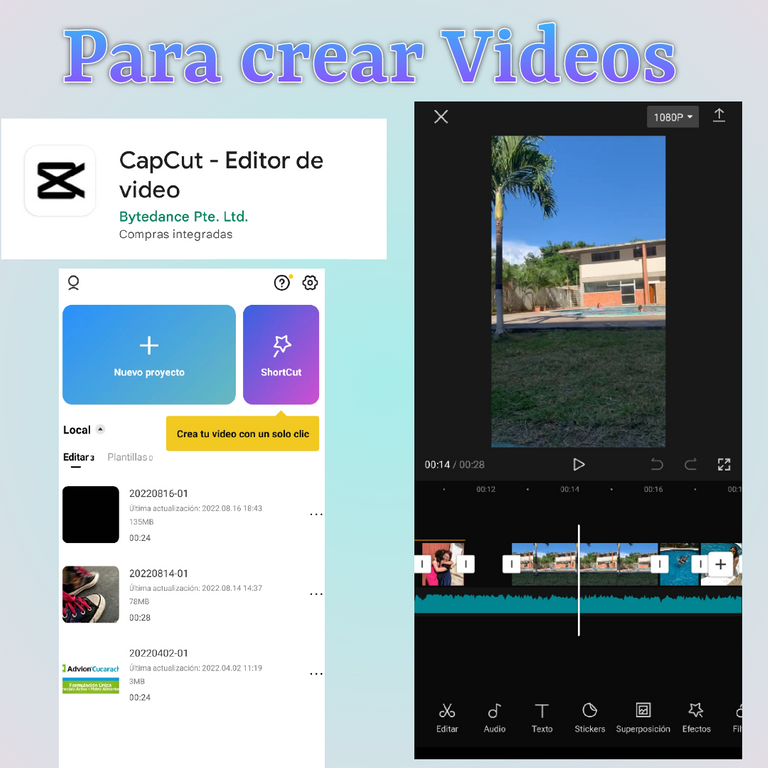 I hope you like my recommendations, and that they work for you when working with your content. I hope you can recommend me Apps, it is very important to support us as a community, to create excellent quality content, create our own style. Every day we can learn new things to achieve our goals. It is very important to follow pages where we can learn about marketing strategies and grab the ideas that work best for you according to your needs, as this market is very broad.
Espero que le gusten mis recomendaciones, y le funcionen a la hora de trabajar con su contenido. Espero que me puedan recomendar Apps, es muy importante apoyarnos como comunidad, para crear un excelente contenido de calidad, crear nuestro propio estilo. Cada día podemos aprender cosas nuevas para lograr nuestros objetivos. Es muy importante seguir páginas donde podemos aprender sobre estrategias de Marketing y agarrar las ideas que más te funcionen de acuerdo a tus necesidades, ya que este mercado es muy amplio.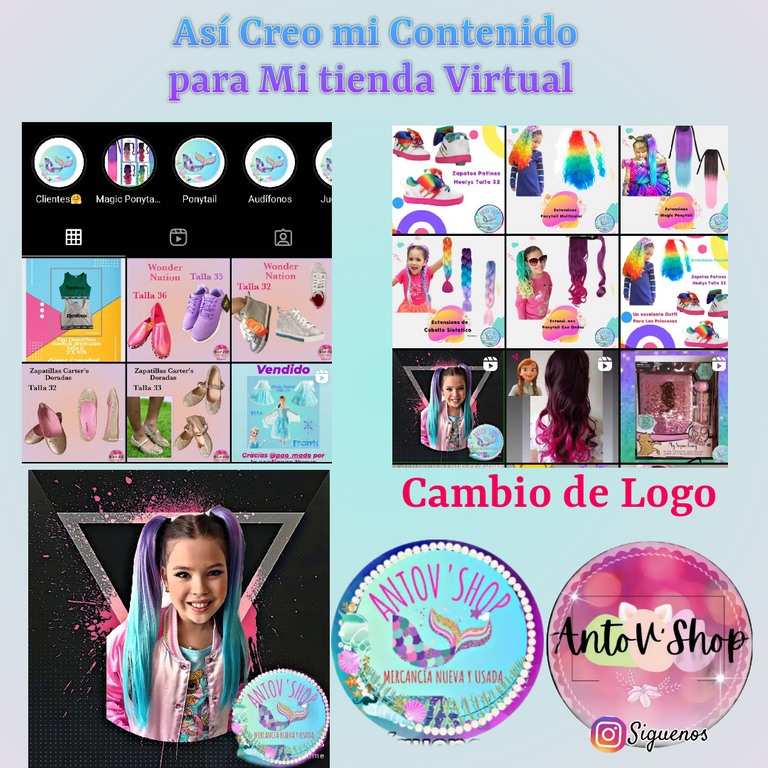 The images are edited by the apps made from my cell phone.
Las imágenes son editadas las apps realizadas desde mi celular.