Hola mi hermosa comunidad de @geekzone un fuerte abrazo inmenso para todos ustedes y para cada miembro que forma parte de esta hermosa comunidad, el día de hoy vengo a hablarles de una maravillosa compra que realice para mí uso personal y para el beneficio de distracción en mi hogar ya que es una corneta inalambrica de música🎶🎵
Hello my beautiful community of @geekzone a big hug for all of you and for every member that is part of this beautiful community, today I come to tell you about a wonderful purchase that I made for my personal use and for the benefit of distraction in my home as it is a wireless music bugle🎶🎵
---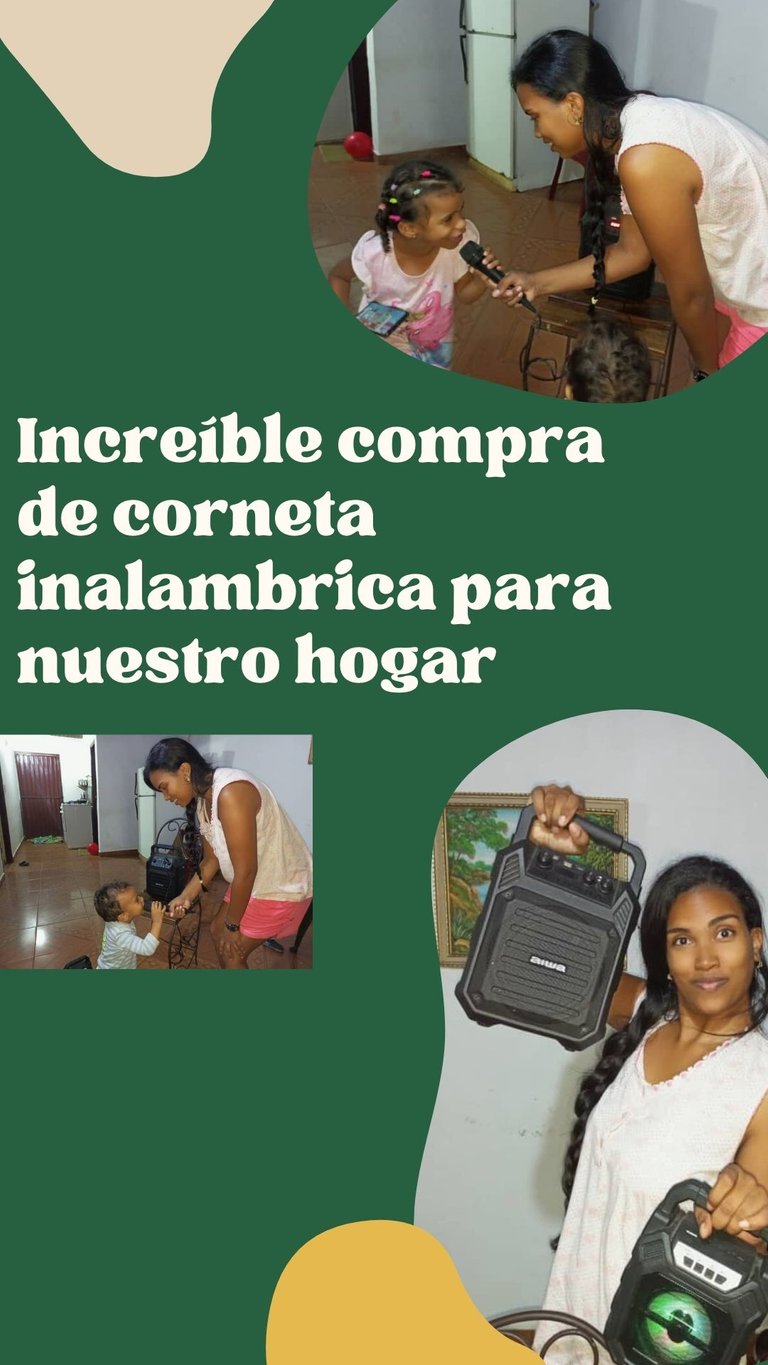 Esta corneta es fenomenal porque tiene sistema de Bluetooth compatible con teléfonos 📳 , tablets, y trae un micrófono🎤 para poder cantar hasta kareoque realmente es maravillosa, su batería es recargable 🔋de amplia duración y fácil de cargar ya que se utiliza un cable USB , también trae entrada USB para pendrives y radio Fm📻, su frecuencia de sonido es alta de 150W, está compra para mí fue maravillosa porque pienso que en todo hogar siempre debe haber música ya que nos trae una gran energía positiva y entusiasmo, el gran beneficio que e tenido con esta corneta inalambrica ha sido la gran alegría que ha tenido en mis hijos ya que la música les ayuda a desarrollar la estimulación integral , la música desde que estamos pequeños nos hace sentir mucho mejor y nos relaja no hay nada que nos ayude a ser más creativo que escuchar musica🎵🎶.
This bugle is phenomenal because it has Bluetooth system compatible with phones 📳 , tablets, and brings a microphone🎤 to be able to sing until kareoque really wonderful, its battery is rechargeable 🔋de ample duration and easy to charge since it uses a USB cable, also brings USB input for pendrives and radio Fm📻, its sound frequency is high 150W, this purchase for me was wonderful because I think that in every home there should always be music because it brings us a great positive energy and enthusiasm, the great benefit that I have had with this wireless bugle has been the great joy it has had in my children because music helps them develop comprehensive stimulation, music since we are small makes us feel much better and relaxes us there is nothing that helps us to be more creative than listening to music🎵🎶.
---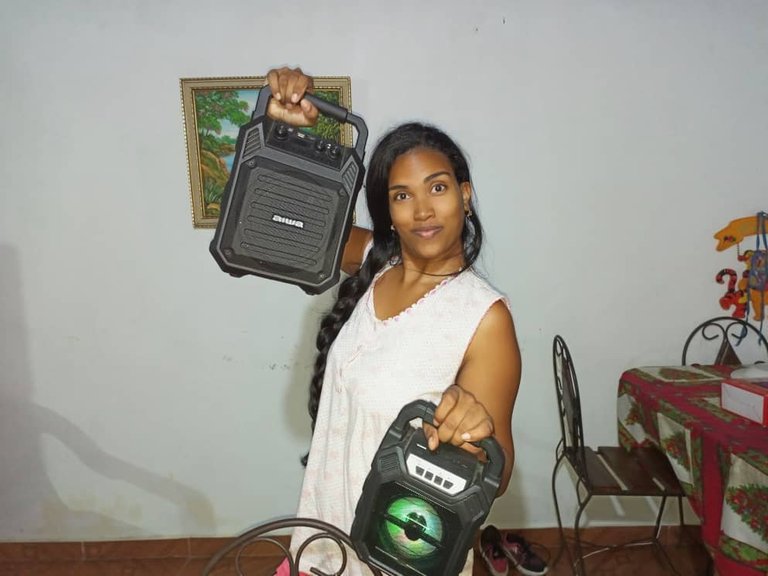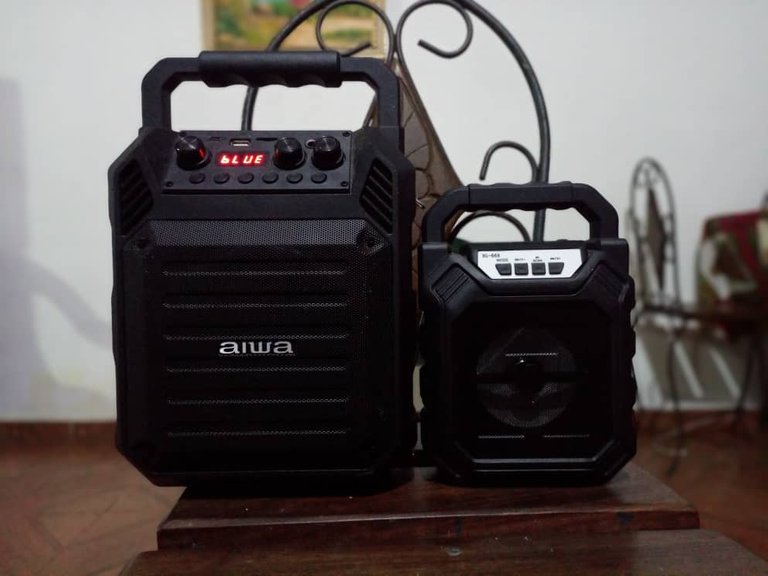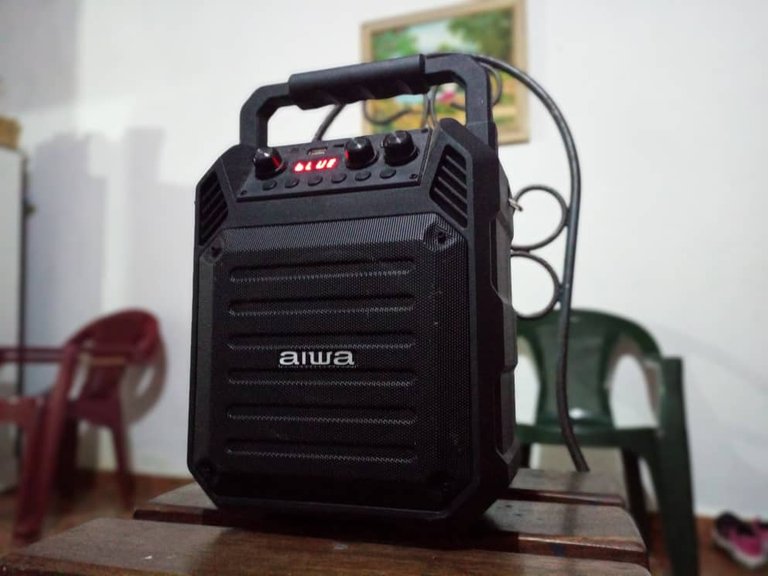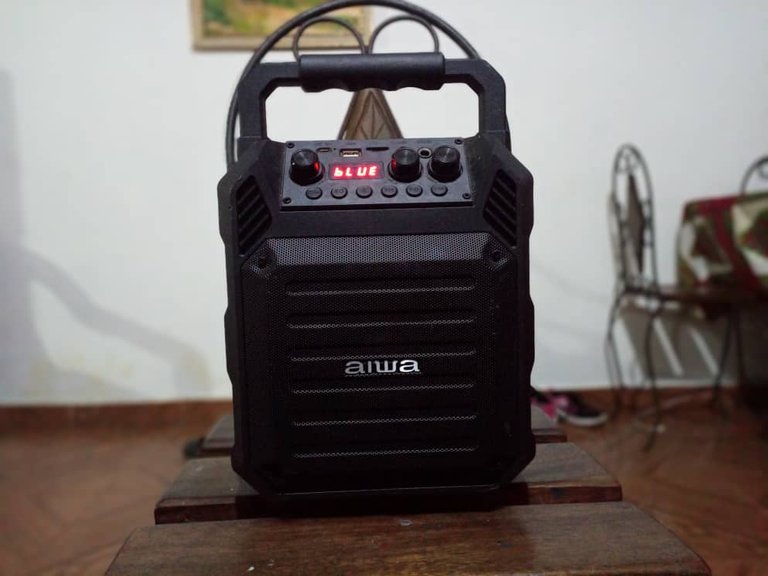 A mi me encanta escuchar musica cuando estoy feliz😃 y cuando estoy triste😒 también, mis hijos al igual que yo adoran la música debe ser porque desde que estaban en mi vientre 🤰les colocaba música y suelo cantarles antes de dormir🛌 y eso realmente les relaja muchísimo, recuerdo que cuando estaba en la universidad estudiaba con música y me resultaba excelente porque activaba mi concentración y me desestresaba y me ayudaba a no caer en ansiedad mientras estudiaba, así que la música y estudiar al mismo tiempo era lo máximo para mí sobretodo si estaba estudiando materias prácticas 🔢 como química , física y matemáticas
I love to listen to music when I'm happy😃 and when I'm sad😒 too, my children like me love music must be because since they were in my womb 🤰 I used to play music for them and I usually sing to them before going to sleep🛌 and that really relaxes them a lot, I remember when I was in college I used to study with music and it was excellent for me because it activated my concentration and helped me to de-stress and not fall into anxiety while studying, so music and studying at the same time was the best for me especially if I was studying practical subjects 🔢 like chemistry, physics and mathematics 🔢.
---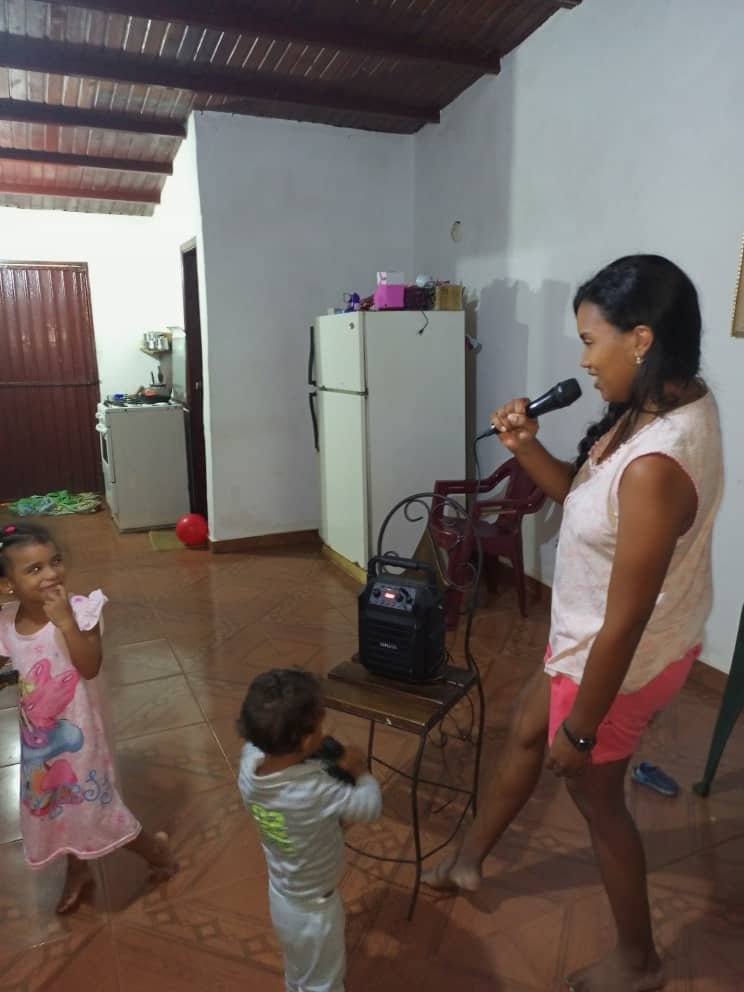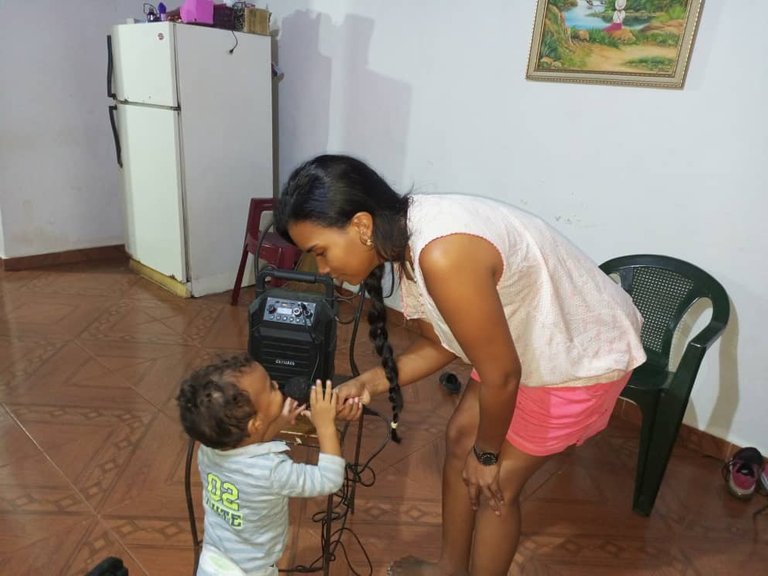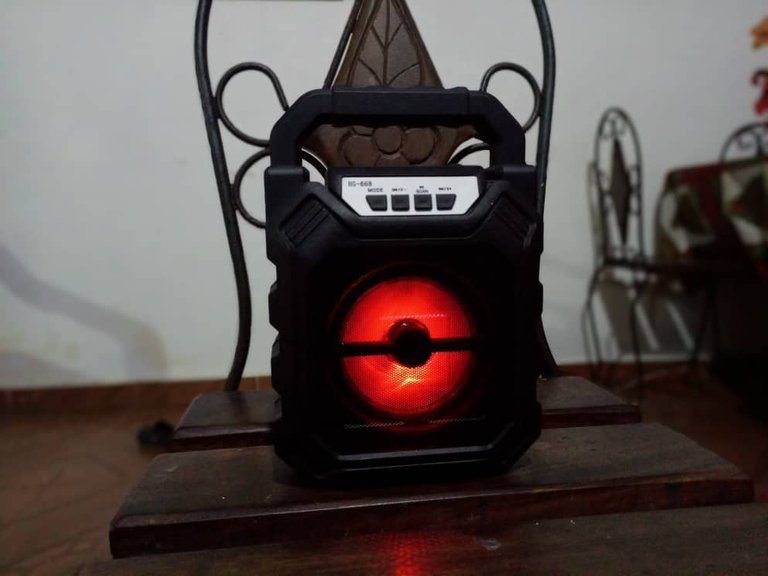 Una de las cosas que e disfrutado con está corneta es cantar kareoque con mis pequeños 🎤 ellos aman cantar por el micrófono y sobretodo que yo les cante, aunque no canto nada bien (risas) para ellos es lo máximo y se divierten muchísimo y me sirve como un medio para distraerlos en esos momentos de aburrimiento, también enciendo mi corneta para realizar los quehaceres de la casa no hay nada mejor que escuchar musica bien alta mientras limpio y cocino 👩‍🍳 no se ustedes pero a mí me encanta (risas) ya que me contagio de mucha energía.
One of the things I have enjoyed with this cornet is singing kareoque with my little ones 🎤 they love singing into the microphone and above all that I sing for them, although I don't sing well at all (laughs) for them it's the best and they have a lot of fun and it serves me as a way to distract them in those moments of boredom, I also turn on my horn to do chores around the house, there is nothing better than listening to loud music while cleaning and cooking 👩🍳 I don't know about you but I love it (laughs) because it gives me a lot of energy.
---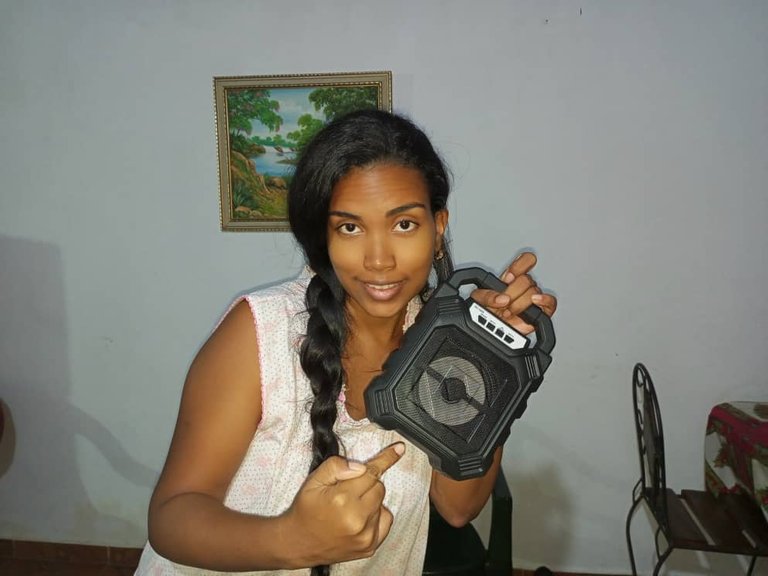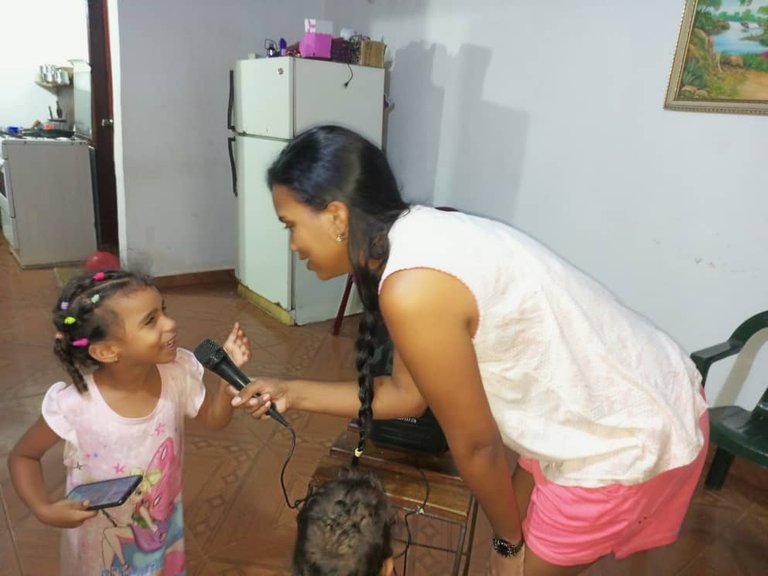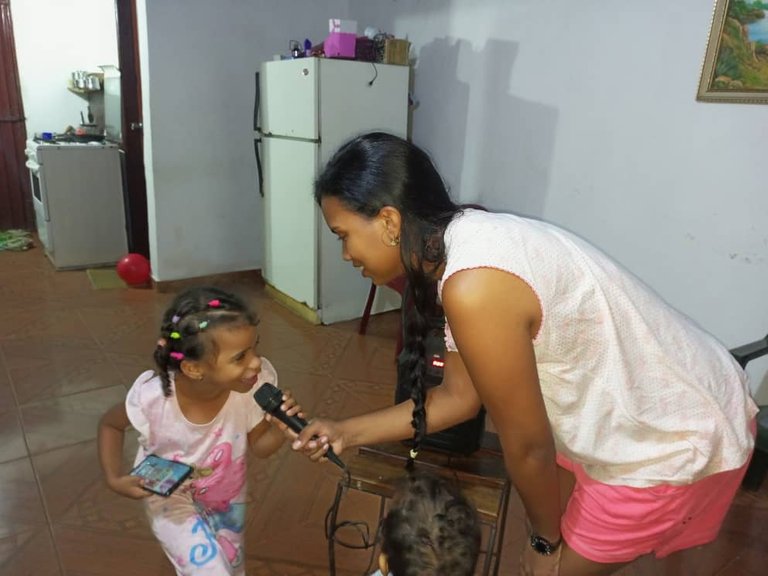 Antes de comprar esta corneta inalambrica teníamos una pequeña con funciones similares pero no tiene buena calidad de sonido y decidimos comprar está por los beneficios antes mencionado y porque es una marca excelente que ofrece garantía del producto, con está compra estamos muy satisfechos y ahora todos los días la casa está alegre llena de música🎶🎵, la música alegra la vida, en definitiva para mí es un sedante natural y no me imaginaria estar sin música porque es que vivo cantando siempre a los niños para que duerman🛌 ,coman y cuando jugamos cantamos 🤭🤭🤗, con la música tengo muchos recuerdos y experiencia a veces escucho una música y digo está música es la de mi hermano y viajo en mi mente a esos momentos que me recuerdan a él , hay diferentes letras de canciones que me recuerdan muchísimas cosas como por ejemplo las gaitas que me recuerdan los días de fiestas navideñas en que mis abuelos paternos donde solíamos reunirnos todos en familia👨‍👨‍👦‍👦👨‍👨‍👦‍👦 o al escuchar vallenato me recuerda a una prima muy amante a este género musical, hay distintos tipos de géneros y con esto muchísimo recuerdos que vienen a mi mente con cada letra .
Esta corneta la compre en una tienda llamada multimax hace unos meses atrás y me salió súper accesible en 40 $ un precio bastante accesible para mí bolsillo y para todas las características que posee con esta compra pude mejorar de una corneta pequeña que se escuchaba mal a una más sostificada con una gran potencia de sonido.
Espero sea de su agrado está publicación me toca despedirme mis queridos amigos espero que ustedes al igual que a mí les guste la música y tengan una corneta inalambrica o un equipo de sonido que les alegre el día con mucho sonido para los oídos, nos vemos en una próxima oportunidad les envío un gran abrazo enorme del tamaño de un oso y si tienen niños pequeños no olviden colocar en su corneta la vaca loca 🐄🐮 (risas) los pequeños lo aman🤭🤭🤗
Before buying this wireless bugle we had a small one with similar functions but it does not have good sound quality and we decided to buy this one because of the benefits mentioned above and because it is an excellent brand that offers product warranty, with this purchase we are very satisfied and now every day the house is full of music🎶🎵, music brightens life, in short for me is a natural sedative and I could not imagine being without music because I live always singing to the children to sleep🛌, eat and when we play we sing 🤭🤭🤗, with music I have many memories and experience sometimes I hear a music and I say this music is my brother's and I travel in my mind to those moments that remind me of him , there are different lyrics of songs that remind me a lot of things like for example the bagpipes that remind me of the days of Christmas holidays when my paternal grandparents where we used to get together as a family👨👨👦👦👨👨👦👦👦 or listening to vallenato reminds me of a cousin very fond of this musical genre, there are different types of genres and with this a lot of memories that come to my mind with each letter.
I bought this cornet in a store called multimax a few months ago and it was super affordable at 40 $ a very affordable price for my pocket and for all the features it has with this purchase I could improve from a small cornet that sounded bad to a more sostificada with a great sound power.
I hope you like this publication is to say goodbye my dear friends I hope you like the music and have a wireless bugle or a sound system that will brighten your day with lots of sound to the ears, see you in a next opportunity I send you a big hug the size of a bear and if you have small children do not forget to place in your bugle the mad cow 🐄🐮 (laughs) the little ones love it🤭🤭🤗
---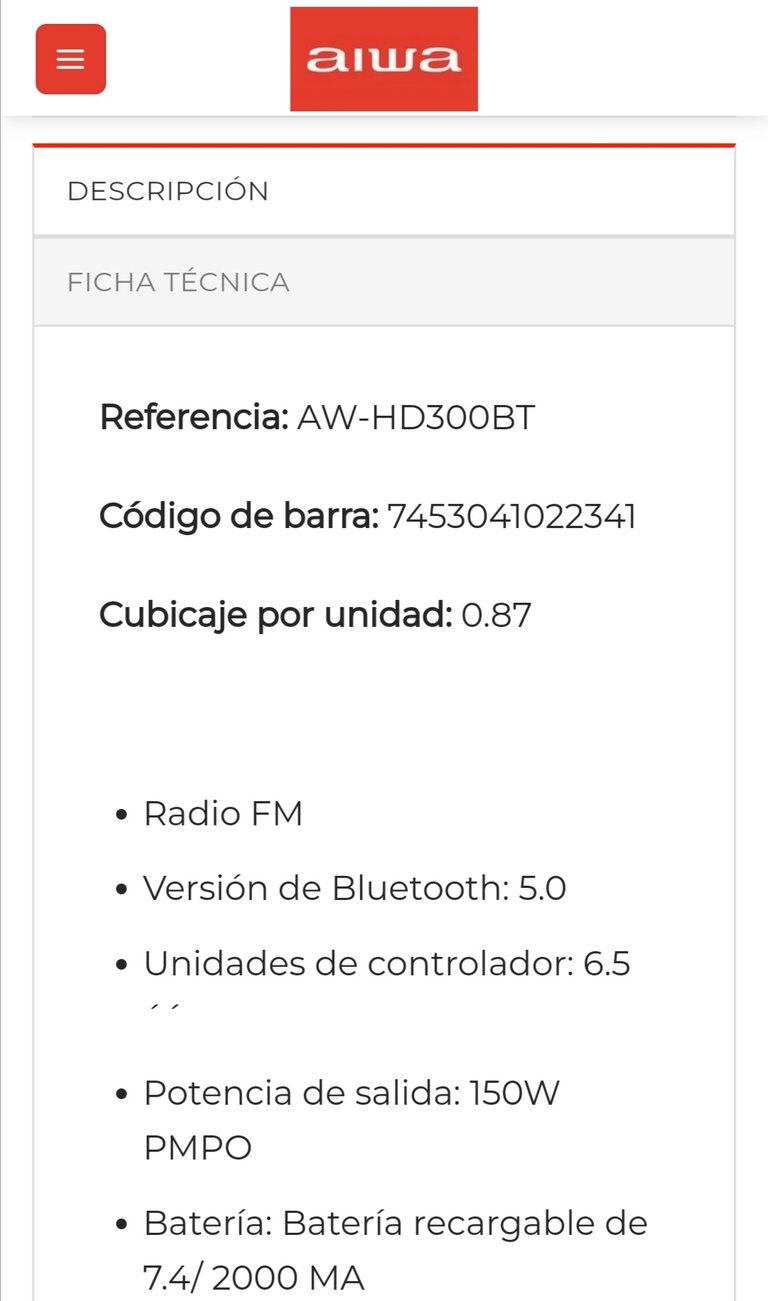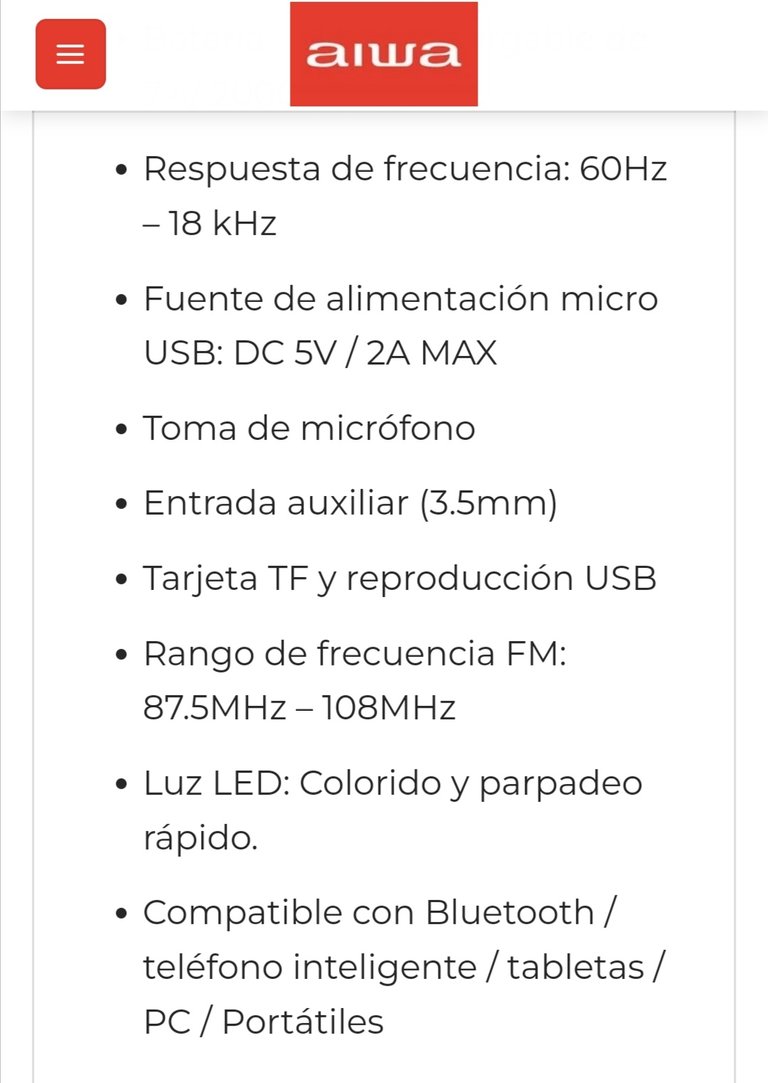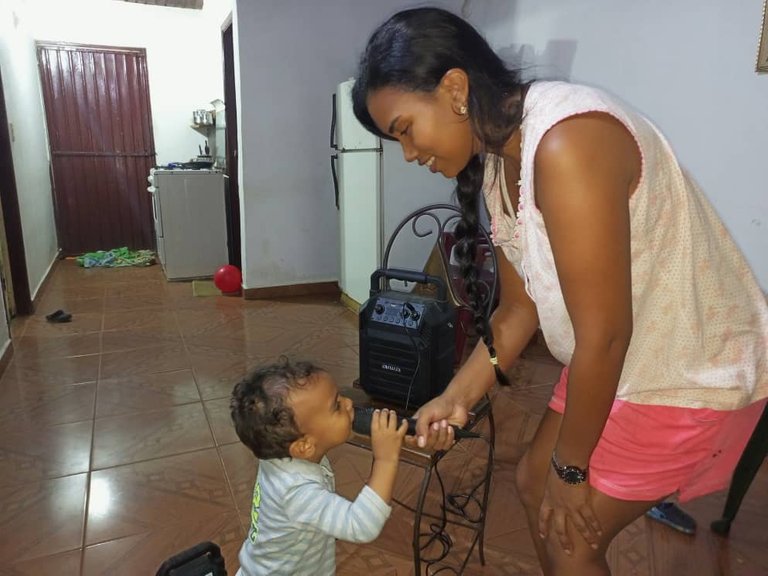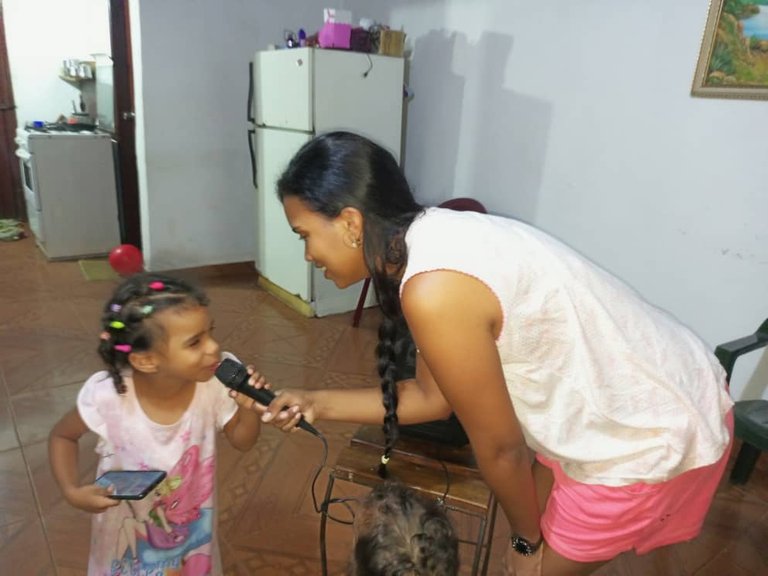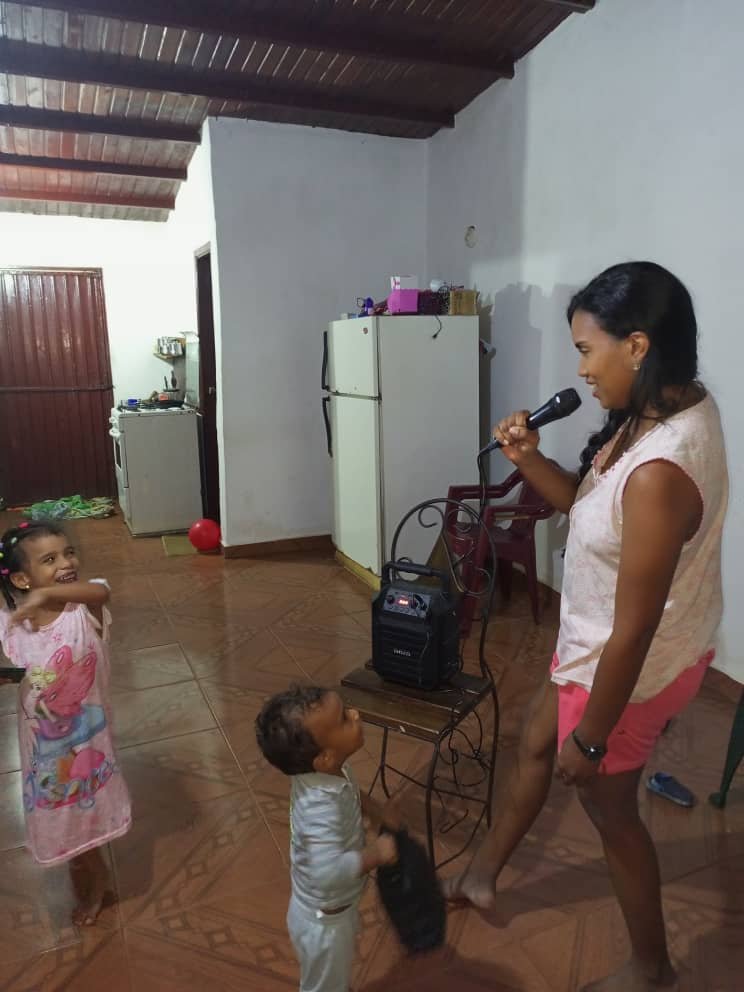 Todo el contenido que se encuentra en esta publicación es amplia-mente original del autor, cualquier duda y recopilación del mismo, deben hacer mención de mi persona.
All the content found in this publication is largely original by the author, any doubt and compilation thereof, must make mention of me.
---