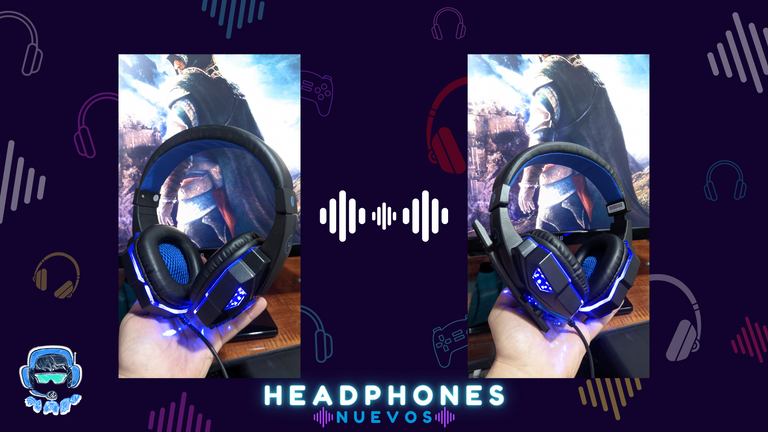 Como gamers, siempre procuramos tener lo indicado para cada una de las cosas que necesitemos y nos brinden una mejor experiencia de juego, no es necesario tener lo mejor del mercado, pero nunca está de más adquirir productos de calidad que solventen todas nuestras necesidades al momento de jugar. Personalmente, los headphones, eran uno de mis próximos objetivos para alivianar los dolores de oreja que me causaban mis anteriores audífonos, debido a que su recubrimiento de oreja era bastante pequeño, y al pasar las horas, se hacía muy molesta la presión que se generaba en la parte externa del oído, fue así como decidí adquirir mis nuevos Headphones Unno Tekno Brave, a continuación, les contaré un poco de mi experiencia de uso y recomendaciones.
As gamers, we always try to have the right thing for each of the things we need and give us a better gaming experience, it is not necessary to have the best on the market, but it never hurts to acquire quality products that meet all our needs when playing. Personally, the headphones were one of my next goals to alleviate the ear pain caused by my previous headphones, because their ear covering was quite small, and as the hours passed, the pressure that was generated on the outside of the ear became very annoying, so I decided to buy my new Headphones Unno Tekno Brave, then I will tell you a little of my experience of use and recommendations.
---
---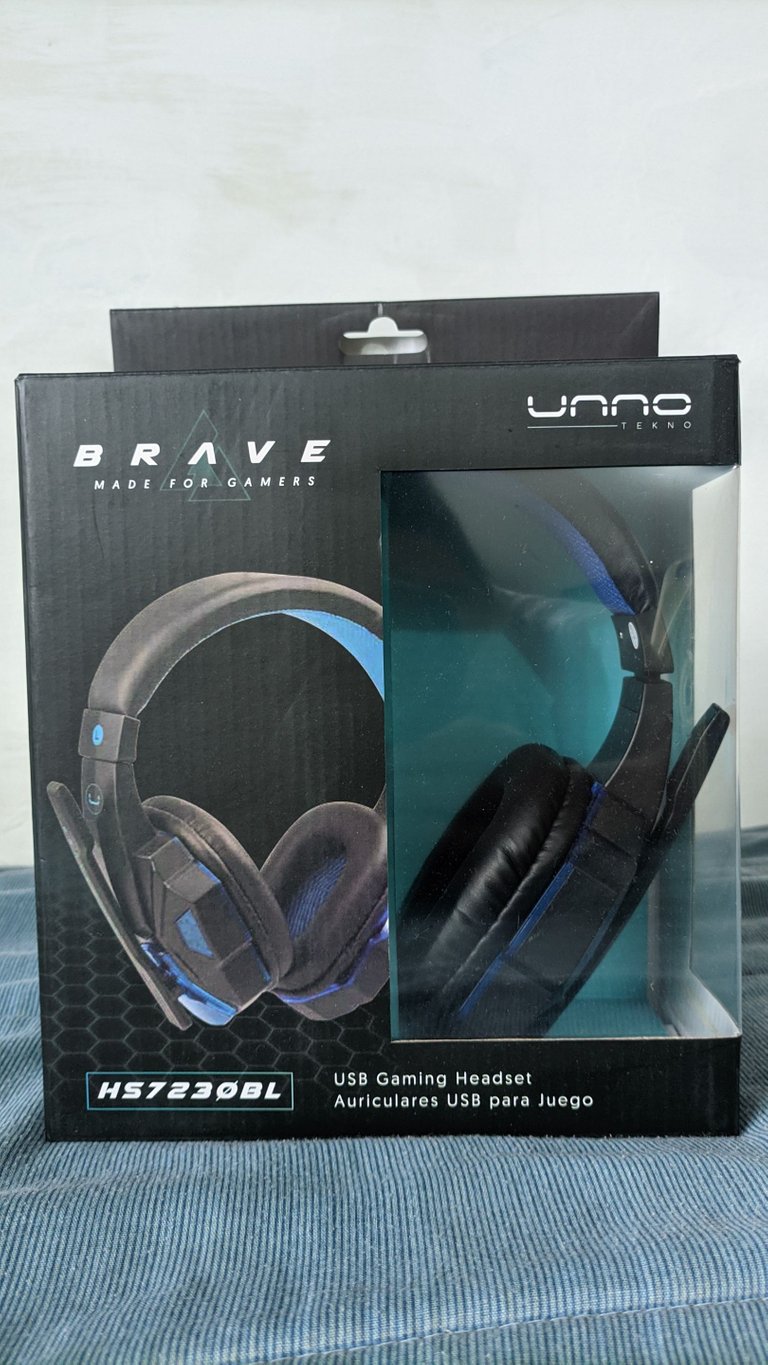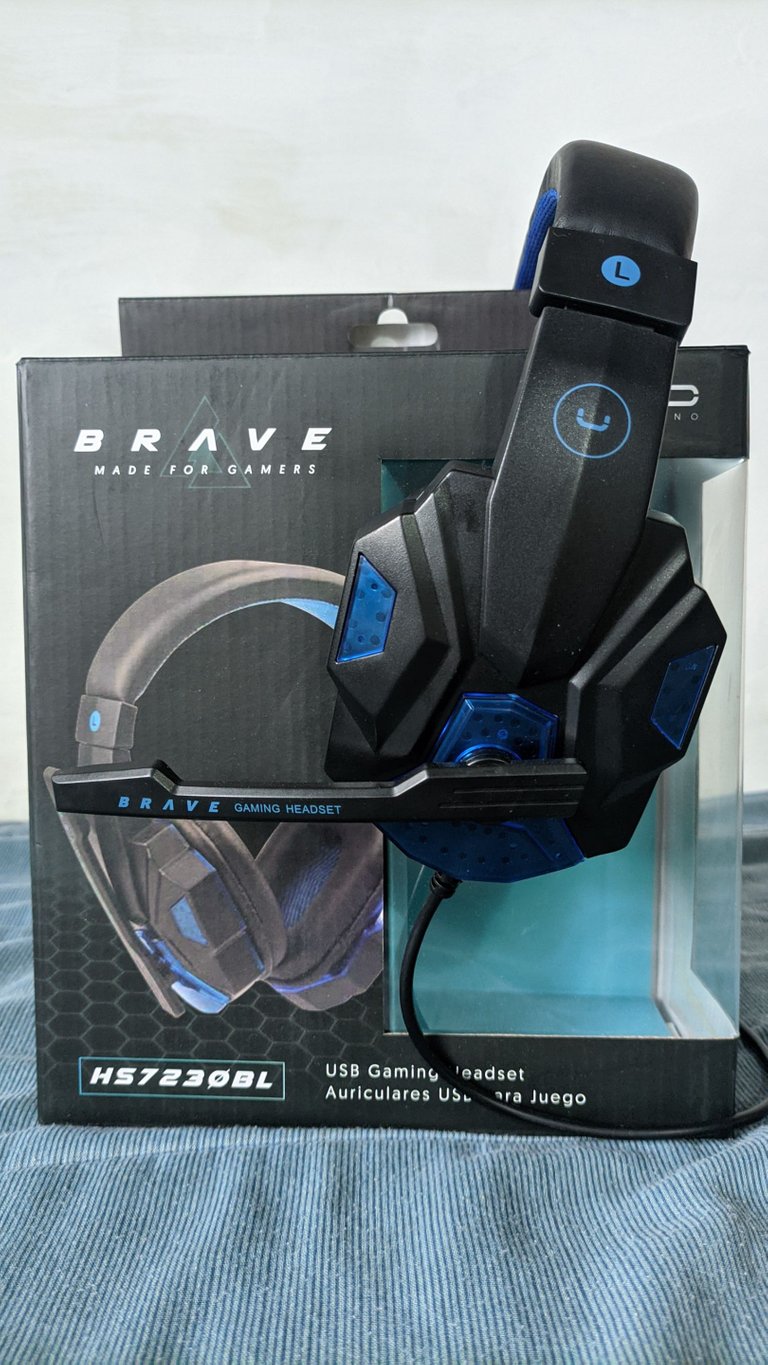 ---
Tomando en cuenta, que mi prioridad era el encontrar unos audífonos realmente cómodos, también quería que fuesen elegantes y me dieran un buen sonido al momento de jugar, o disfrutar de mis servicios de streaming, eran tres cosas fijas en mi mente que debían cumplirse.
Taking into account that my priority was to find a really comfortable headphones, I also wanted them to be elegant and give me a good sound when playing games or enjoying my streaming services, these were three things fixed in my mind that had to be fulfilled.
En una de las compras para la empresa donde laboro, decidí arriesgarme e incorporar estos headphones en el siguiente pedido, una vez llegaron, mi reacción visual fue totalmente aceptable, eran mejor de lo que esperaba y ahora vendría el momento de detallar todas sus especificaciones y ponerlos a prueba. A continuación, les dejaré las especificaciones técnicas que se encuentran en la parte posterior de la caja en donde venían.
In one of the purchases for the company where I work, I decided to take a risk and incorporate these headphones in the next order, once they arrived, my visual reaction was totally acceptable, they were better than I expected and now would come the time to detail all its specifications and put them to the test. Next, I will leave you with the technical specifications that can be found on the back of the box they came in.
---
Especificaciones | Specifications
| Español | English |
| --- | --- |
| USB 2.0 | USB 2.0 |
| Diámetro del Controlador: 40mm | Driver Diameter: 40mm |
| Potencia de salida: 100mW | Output power: 100mW |
| Impedancia: 32Ohm | Impedance: 32Ohm |
| Frecuencia: 20-20.000Hz | Frequency Range: 20-20.000Hz |
| Sensibilidad: 105dB | Sensitivity: 105dB |
| Sensibilidad del micrófono: -58 +/- 2 dB | Microphone sensitivity: -58 +/- 2 dB |
| Impedancia del micrófono: 1.000 Ohm | Microphone impedance: 1.000 Ohm |
| Frecuencia del micrófono: 30-16.000 Hz | Microphone frequency: 30-16.000 Hz |
| Cable de 1.8m | 6ft Cable |
| Peso: 261gr | Weight: 261 oz |
---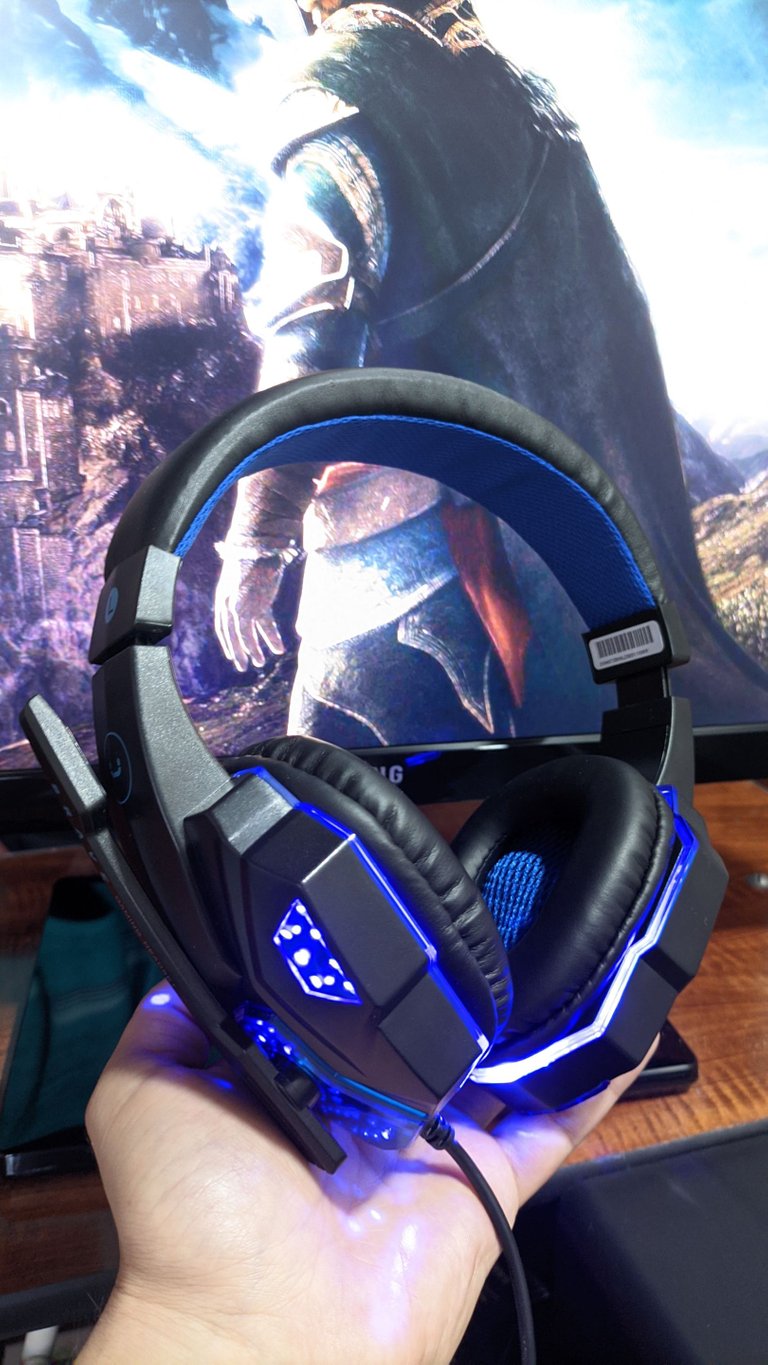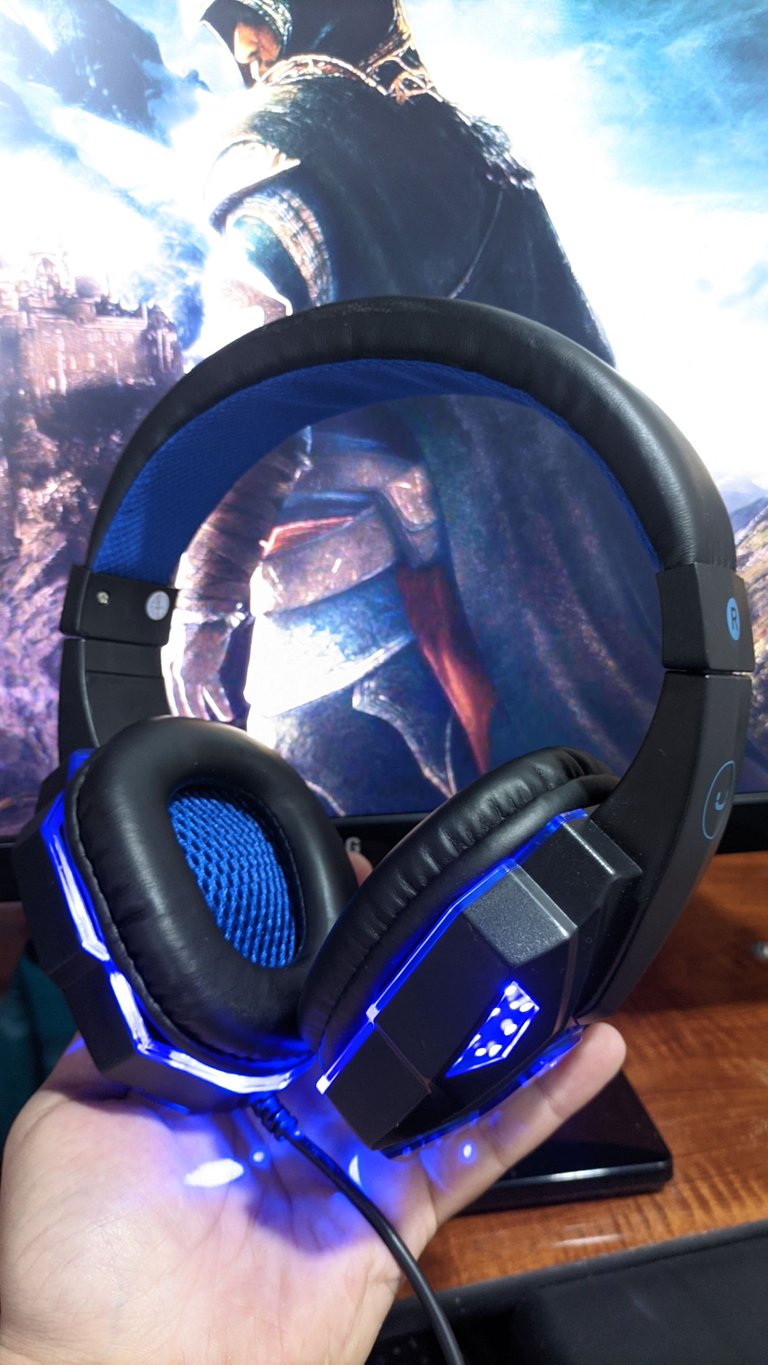 ---
En cuanto a la comodidad, puedo decir que los headphones han superado mis expectativas, se ajustan muy bien por sobre el diámetro de las orejas y en ningún momento generan presión, puedo pasar horas con ellos puestos, y no encuentro ningún inconveniente, además, su diadema viene acolchada y complementa aún más la comodidad al tenerlos puestos.
As for the comfort, I can say that the headphones have exceeded my expectations, they fit very well over the diameter of the ears and at no time generate pressure, I can spend hours with them on, and I do not find any inconvenience, in addition, its headband comes padded and complements even more the comfort of having them on.
Así mismo, en lo que respecta al sonido, son bastante potentes y encapsulan todo sin dejar escapar nada de audio, tenerlos puestos, es básicamente, no oír nada de nuestros alrededores. Esto mejora aún más, cuando hablamos de su controlador de sonido y micrófono, que se encuentra a unos 30 centímetros de la salida del cable, y que nos permite regular el volumen y encender o apagar el micrófono, algo que se agradece enormemente al momento de estar grabando o jugando con amigos.
Likewise, regarding the sound, they are quite powerful and encapsulate everything without letting any audio escape, having them on, is basically, not hearing anything of our surroundings. This gets even better when we talk about its sound and microphone controller, which is located about 30 centimeters from the cable output, and allows us to regulate the volume and turn on or off the microphone, something that is greatly appreciated when recording or playing with friends.
Hablando de su diseño, considero que son bastante elegantes, tienen luces led de color azul que dependiendo de los gustos, puede saturar nuestra vista con poca luz, pero nada que una simple desconexión en desuso no pueda solventar. La expansión de la diadema es de 3 centímetros por lado, para un total de 6 centímetros de tolerancia.
Speaking of their design, I consider them to be quite elegant, they have blue LED lights that, depending on taste, can saturate our eyesight in low light, but nothing that a simple disconnection in disuse can not solve. The headband expansion is 3 centimeters per side, for a total of 6 centimeters of tolerance.
Por ellos, pagué un total de 15$, un precio bastante accesible para un producto de tan buena utilidad, para vincularlos al móvil, basta con conectarle un pequeño adaptador OTG, en mi caso de USB a Tipo C, en relación calidad-precio y nivel de satisfacción, podría decir que estoy bastante conforme, finalmente tengo unos audífonos que no me molestan y con los que puedo pasar horas y horas despreocupado de molestias auditivas. Mi consejo al momento de comprar unos Headphones, siempre será, el de priorizar la comodidad auditiva, y conseguir un buen sonido, lo demás viene siendo valor agregado que hacen que el producto se vuelva una mejor compra, el paso pendiente, será el de adquirir una base para colocarlos y se vean mucho más elegantes.
For them, I paid a total of $ 15, a very affordable price for a product of such good utility, to link them to the mobile, just connect a small OTG adapter, in my case from USB to Type C, in value for money and level of satisfaction, I could say that I am quite satisfied, finally I have a headset that does not bother me and with which I can spend hours and hours without worrying about hearing discomfort. My advice when buying headphones, will always be to prioritize the auditory comfort and get a good sound, the rest is added value that make the product becomes a better purchase, the pending step will be to acquire a base to place them and look much more elegant.
---
---

Fuente de imágenes || Source of images
1 - 2
Fotos tomadas y editadas por mi 🎮 Photos taken and edited by me

Traducciones de Texto || Text Translations:
Traductor DeepL
---