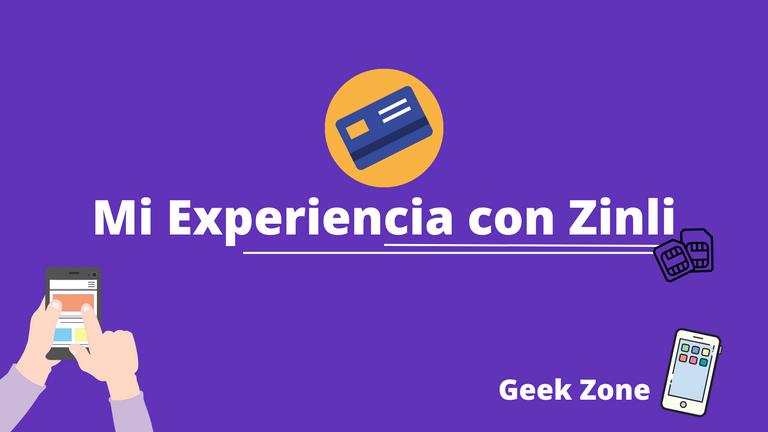 Es importante contar con algún método que nos facilite las transacciones en línea, principalmente en dólares para disfrutar de diferentes servicios y evitar gestiones con terceros que incurran en una comisión. Zinli, desde hace un tiempo ha hecho eco de sus capacidades para manejar fondos de manera fácil, rápida y segura con una tarjeta virtual y como opción libre, el acceso a una tarjeta física por la cuál por supuesto deberemos pagar, esto, resulta en un beneficio inmenso para quienes vivimos principalmente en Venezuela y necesitamos realizar compras en línea, yo particularmente decidí dar el paso, descargar la app y disponer de su funcionalidad para compartir mi experiencia y referir a inquietudes.
It is important to have a method that facilitates online transactions, mainly in dollars, to enjoy different services and avoid dealing with third parties that incur a commission. Zinli, for some time has echoed its capabilities to manage funds easily, quickly and securely with a virtual card and as a free option, access to a physical card for which of course we must pay, this results in a huge benefit for those who live mainly in Venezuela and need to make purchases online, I particularly decided to take the plunge, download the app and have its functionality to share my experience and refer to concerns.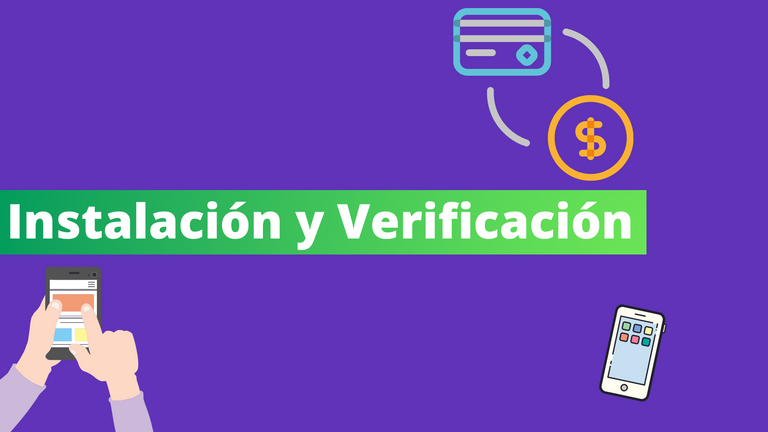 El proceso de instalación es bastante fácil, la app la encontramos en la google play y su peso es bastante liviano, el proceso de registro y verificación tiene varios pequeños pasos en donde se nos pide información básica, en el tramo final nos piden una rápida grabación de rostro como parte de los protocolos de seguridad, así mismo, podemos realizar el registro con cédula de identidad o pasaporte, con la primera de estas opciones, el límite de nuestra tarjeta virtual será de 500$, mientras que con la segunda opción el límite de fondos será de 1000$.
The installation process is quite easy, the app can be found in google play and its weight is quite light, the registration and verification process has several small steps where we are asked for basic information, in the final section we are asked for a quick face recording as part of the security protocols, likewise, we can register with identity card or passport, with the first of these options, the limit of our virtual card will be $ 500, while with the second option the limit of funds will be $ 1000.
Luego de realizar todos los pasos, la app nos indica un pequeño tiempo de espera mientras se verifica la información y se genera la tarjeta virtual con nuestros datos personales, en este punto, la app puede mostrarnos un mensaje de falla en el proceso, en ese caso, volvemos a enviar nuestros datos que ya han quedado guardados y esperamos pacientemente, en lo personal la app tardó unos 10 minutos en confirmar mi registro. Una vez dentro, tenemos la disponibilidad de realizar una verificación adicional para aumentar el límite de fondos de la tarjeta a 1500$, algo que por supuesto es opcional.
After completing all the steps, the app indicates a short waiting time while the information is verified and the virtual card is generated with our personal data, at this point, the app may show us a message of failure in the process, in that case, we resend our data that have already been saved and wait patiently, personally the app took about 10 minutes to confirm my registration. Once inside, we have the availability to perform an additional verification to increase the limit of funds on the card to $1500, something that of course is optional.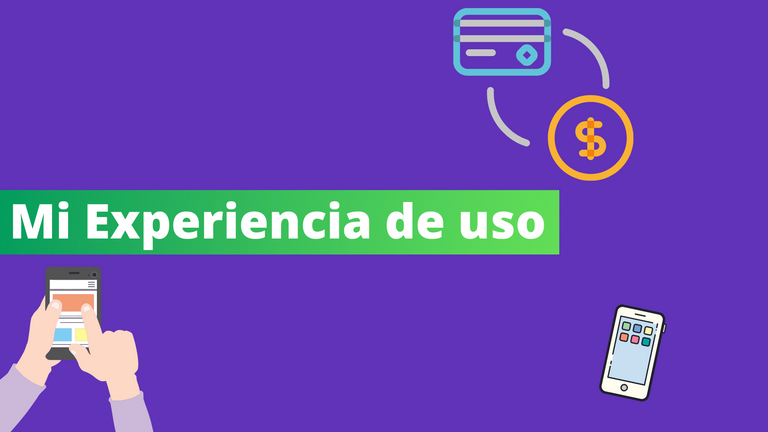 Hasta el momento, he realizado un par de compras y me ha resultado bastante útil, tener acceso a esta app nos abre muchas posibilidades, bien sea a través de Amazon, Alibaba, Netflix, Google Play, Disney Plus, entre otros. Antes de tener la tarjeta Zinli, deseaba comprar cosas en la google play, por lo que en este caso, tuve un proceso de registro completo que les comentaré de forma breve.
So far, I have made a couple of purchases and it has been quite useful, having access to this app opens up many possibilities, either through Amazon, Alibaba, Netflix, Google Play, Disney Plus, among others. Before having the Zinli card, I wanted to buy things on google play, so in this case, I had a complete registration process that I will tell you briefly.
Lo que debemos hacer es registrar la tarjeta, dirigiéndonos a la Play Store y tocando arriba en la letra de nuestro usuario al lado derecho del buscador, allí nos dirigimos a "pagos y suscripciones", luego tocamos en "formas de pago" y agregamos los datos de nuestra tarjeta, una vez realizado esto, debemos hacer una verificación rápida con un código que se nos envía al correo vinculado para poder finalmente realizar transacciones, luego de esto, recomiendo esperar al menos una media hora para que la compra que deseen realizar nos les genere algún error. La tarjeta funciona con total normalidad y no involucra comisiones.
What we must do is register the card, going to the Play Store and tapping on the letter of our user on the right side of the browser, there we go to "payments and subscriptions", then tap on "payment methods" and add the data of our card, once this is done, we must make a quick verification with a code that is sent to the linked email to finally make transactions, after this, I recommend waiting at least half an hour so that the purchase you want to make does not generate any error. The card works normally and does not involve commissions.
Para los gamers, esta tarjeta es básicamente un tesoro, a parte de la google play, podremos realizar compras en Steem, Epic Games y básicamente en cualquier página de juegos, así que le agrego un punto muy a favor a esta tarjeta.
For gamers, this card is basically a treasure, apart from google play, we can make purchases on Steem, Epic Games and basically any gaming site, so I add a very favorable point to this card.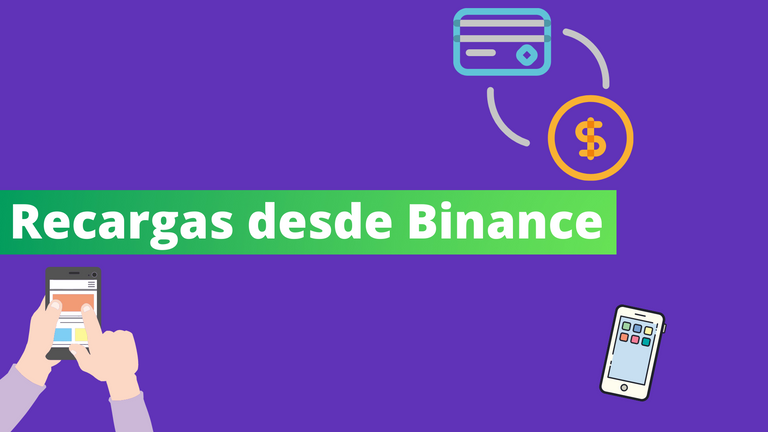 Personalmente, esto era una de las cosas que más me frenaba para descargar la app y crear mi usuario, había visto en un inicio muy pocos cajeros que realizaban este tipo de transacciones, pero últimamente más personas disponen del servicio, incluso con vendedores verificados, el proceso es como cualquier otro, creamos el filtro que deseamos y elegimos el cajero que más nos convenga, los cambios que he realizado han sido con usdt a una tasa de 0.97, bastante aceptable tomando en cuenta que es un proceso con un vendedor seguro, esta forma de recarga me resulta muy práctica, pues todo se puede hacer de una forma rápida desde nuestro dispositivo móvil.
Personally, this was one of the things that stopped me the most to download the app and create my user, I had seen in the beginning very few ATMs that performed this type of transactions, but lately more people have the service, even with verified sellers, the process is like any other, we create the filter we want and choose the ATM that suits us, the changes I have made have been with usdt at a rate of 0. 97, quite acceptable taking into account that it is a process with a secure seller, I find this way of recharge very practical, because everything can be done quickly from our mobile device.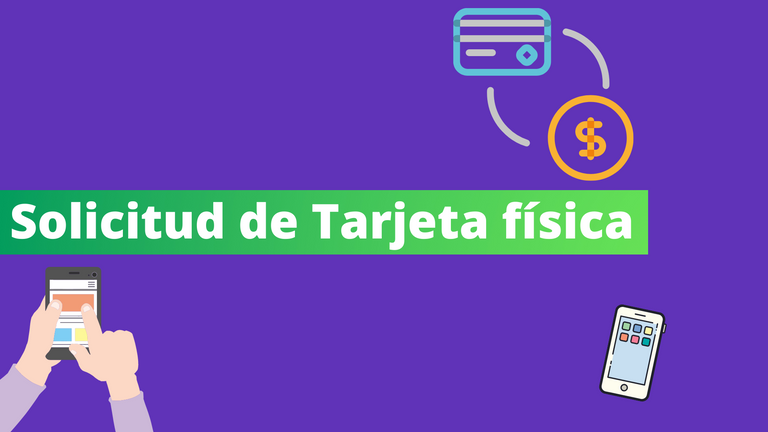 Hasta el momento y luego de más de un mes de uso de la tarjeta virtual, no he considerado la necesidad de solicitar la tarjeta física, principalmente porque aún desconozco si en Venezuela existan lugares que ya acepten Zinli como medio de pago, de igual forma, si deseamos adquirirla, debemos recargar 20$ a la cuenta, rellenar la información de envío (principalmente a la sucursal de una agencia de envíos), y listo. Según experiencia de otros compañeros, este proceso puede tardar aproximadamente 1 mes actualmente, más adelante con el aumento de la demanda, podría tardar más tiempo el proceso.
So far and after more than a month of using the virtual card, I have not considered the need to request the physical card, mainly because I still do not know if in Venezuela there are places that already accept Zinli as a means of payment, likewise, if we wish to acquire it, we must recharge $20 to the account, fill in the shipping information (mainly to the branch of a shipping agency), and that's it. According to the experience of other colleagues, this process can take about 1 month at the moment, later on with the increase of demand, it could take longer.
De las cosas que más prácticas he visto a parte de poder comprar por internet, es el hecho de poder enviar fondos a otros amigos que dispongan de este servicio, solo introduciendo su correo electrónico e indicando el monto a enviar, una forma muy practica de pagar o recibir dinero de otros usuarios sin costo alguno. Cualquier duda con gusto la atenderé en la caja de comentarios, he resaltado los aspectos más esenciales que consideré para esta publicación, espero les sea de utilidad la información que he dejado aquí.
One of the most practical things I have seen besides being able to buy online, is the fact of being able to send funds to other friends who have this service, just by entering your email and indicating the amount to send, a very practical way to pay or receive money from other users at no cost. I will gladly answer any questions in the comments box, I have highlighted the most essential aspects that I considered for this publication, I hope you find the information I have left here useful.

Source of images || Fuente de imágenes
---
1
Todas las imágenes fueron hechas en Canva 💳 All images were made in Canva

---