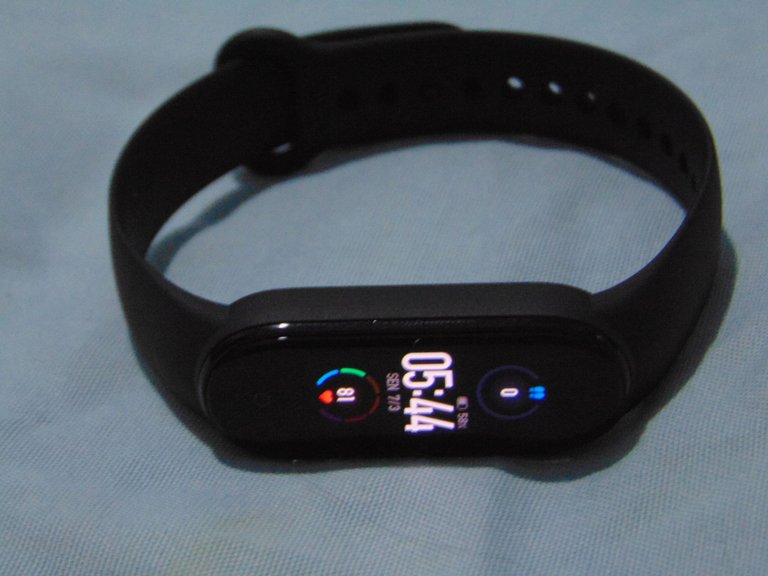 Should you get a mi band 5 as a starter?
Fitness and Wellness tracking devices are more common these days. There are many brands out there offering the solution to our fitness and wellness problem. Not only is this wearable technology cool to wear, it's also quite beneficial for daily use. I got into wearable tech back in November last year, the first I got is xiaomi mi band 6 which by now, I can attest it's endurance and durability. Obviously, there are some problems I faced which I will also discuss in this post.
If you are new to fitness tracking devices, mi band 5 is a decent and competitive priced watch to try. Not to mention, if you plan to buy it for your mom's, grandma, or kids, I can recommend mi band 5. However, If you are young and tech savvy, mi band 5 might not be for you as the mi band 6 offers more options and features that you might need.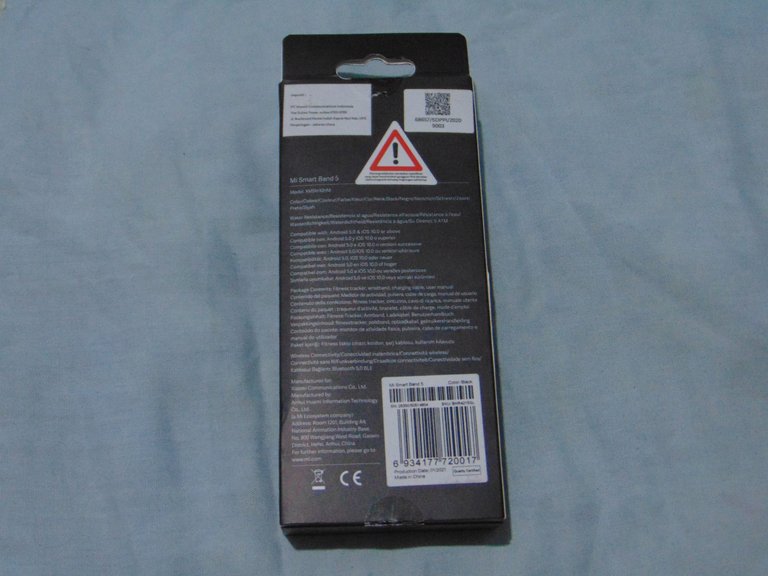 Design
In terms of design, the band is similar to mi band 6. However, it seems that the band has some other colorful options to choose from. That day, the option was only black. So, we picked that one. The screen is way shorter than mi 6 which makes swiping a bit difficult. I guess, that's a given when I am used to the Mi 6 that has a fuller screen.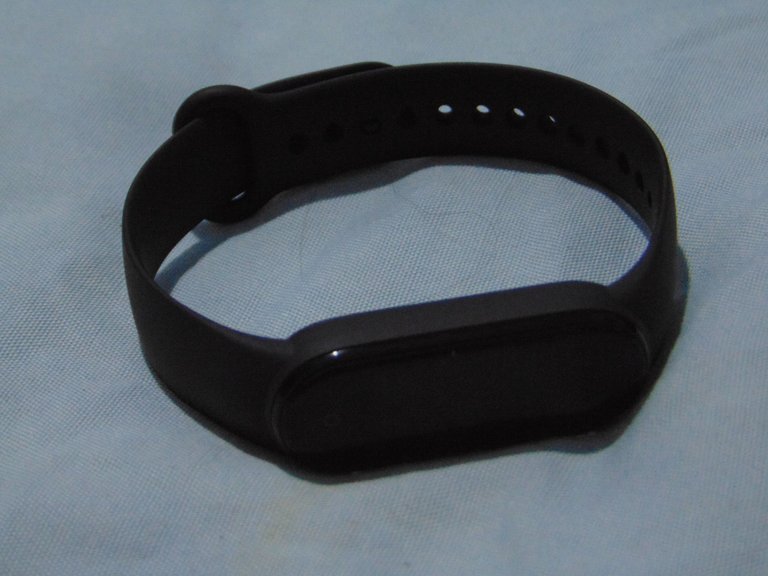 Feature
Mi band 5 has a smaller screen than mi band 6. It features 11 workout modes including rowing which seems to be the highlight of this band. Additionally, similar features like the other such as heart rate and sleep tracker. Other miscellaneous features include " phone finding", "stopwatch" and alarm. These are really basic features and compared to mi band 6, it has lesser features. But these features are enough for those who only want to know sleep, and heart rate tracker and do some minimal workout. I got mi band 5 for my mom to track her sleep, find her phone, and also swim. I got annoyed with her because she constantly asks me where her phone is. So, with the watch, she could easily find her phone without bothering me while I work. Not to mention, the stress feature is really helping her at the moment. She could learn how to manage her stress through the breathing feature that the band has.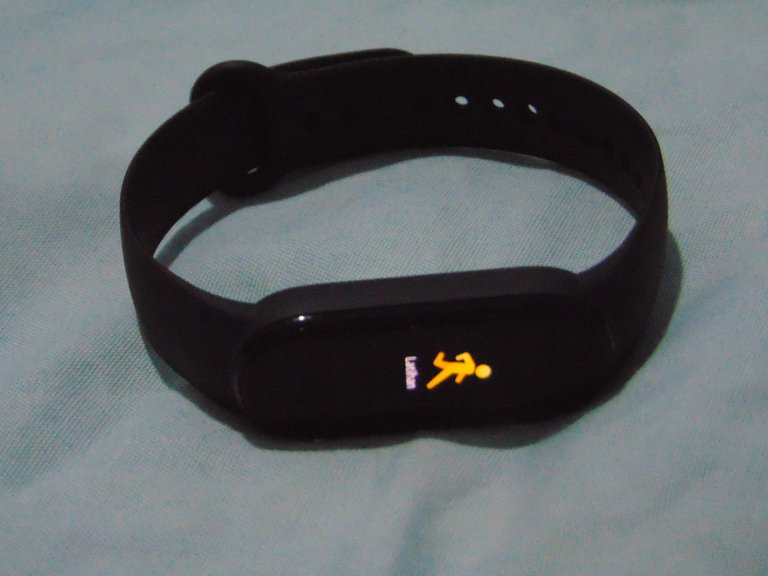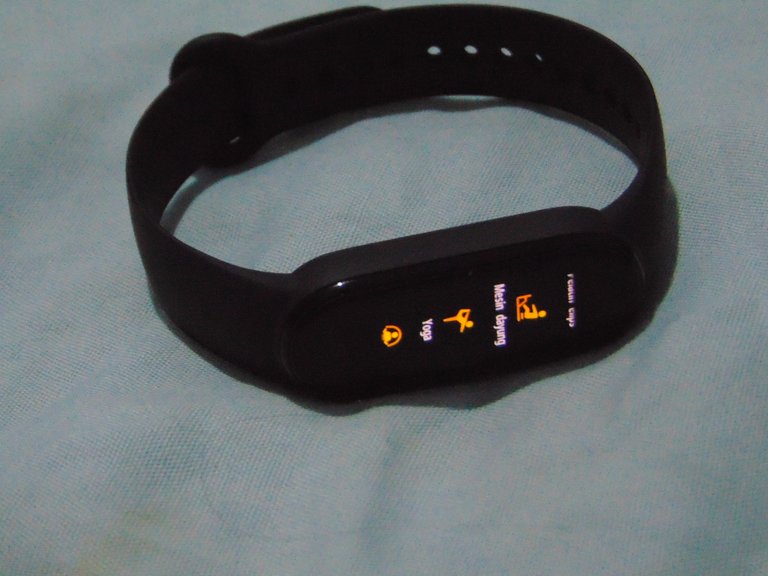 One of my issues that came with mi band 6 was my inability to track my swimming session. I even asked on the youtube comment section since somebody was having the same problem as mine. Mine got solved but apparently that person who replied to mine didn't use the band anymore. Another issue that comes out from these bands is that you can get skin irritation if you wear it too tightly and are wet. That's why these days after swimming, I always dry the band and use them again once it's dry. We have not tried the swimming feature on mi band 5 but hopefully, my mom won't have the same problem.
Another difference that I really notice is the screen. For mi band 6, the screen is amoled and full touch. Meanwhile for mi band 5, it has a power on and off button to tap before checking into the stats or accessing the menu. For me, who is rather impatient, that feature is annoying but for my mom, she thinks that's okay.
When we got to the store, we were offered Oppo bands. But since I don't want to gamble my money away, we decided to get mi band 5 for my mom. I know the system works and is way easier for me to troubleshoot when my mom asks questions. It's always driving me insane when she asks tech questions. I bet many of you can relate too!
We did the unboxing at the mobile center. They did the unboxing for us and they told us that the warranty is only for a month compared to when I was buying it at xiaomi center where the warranty is for a year. Obviously, the price is also cheaper by 50.000 thousand in that phone center than the official xiaomi center. In that store, I saw a Samsung watch that cost around 200$ and I was like, I wanted it but I also saved up for a new professional camera.
Is it worth it?
Personally, it's really worth it. I've been using it for about 5 months now and didn't regret having one. For my mom, she told me that it has been helping her track her heart and also the amount of sleep she has. It sure looks trendy too. We haven't tried her watch for swimming because we haven't had time to swim yet this week. But we'll let you all know when we do. For the price that was offered, it was worth it considering that it has more features than a regular watch for the same price. My mom wanted a regular watch that costs way more but I talked to her to just get the band and she agreed. I had to tell her how to navigate the band and the app. I can tell you that it was quite frustrating. By now, I haven't really checked if she understood more. But from what I see, she likes using the breathing feature and also checking her heart rate. I hope she finds it useful.


Don't hesitate to upvote for more content like this !

---
| | |
| --- | --- |
| | Mac is a jack of all trades. A typical introvert in love with literature, books, technology and philosophy. She is also so into nootropics, productivity, minimalist lifestyle, cybersecurity, and languages. Other than that, she is passionate about cooking and traveling. In her free time, she enjoys learning various things. If you like her content, don't hesitate to upvote, leave a comment or a feedback. A re-blog is also appreciated. |