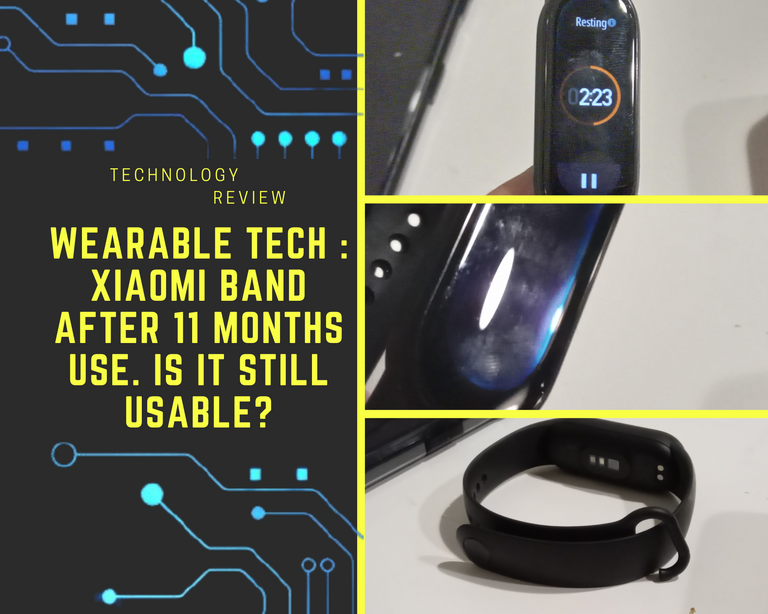 Mi band 6, 11 months later………
Just 11 months ago, I bought Mi Band 6 to kick start my fitness journey. It was the latest model at the time with a competitive price that I think was a steal. I needed it for swimming and was into a waterproof band. All things considered I got the band and was happy about it until about two months ago. I use this band almost everyday, especially when I am swimming and going to the gym. Shortly after, I bought another model mi band 5 for my mom which I will also tell you what happened to that. Now, if you are considering buying wearable tech, you can perhaps learn from my experience especially if you want to buy Xiaomi products.

For the record, I workout a lot and often being in the water a.k.a swimming. So the band has a lot of exposure to chlorine water. The band also received some serious falls and some drops here and there. When I use something and if it still works, it means the product is good just based on how I use it. I need everything rugged but not everything is built rugged. Not to mention, sometimes rugged gadgets are too expensive for broke people like me. Now, back to this review, the band also got a few splashes when I was at the beach but I am very cautious because I read, it's not sea-water compatible.

Let's get into details!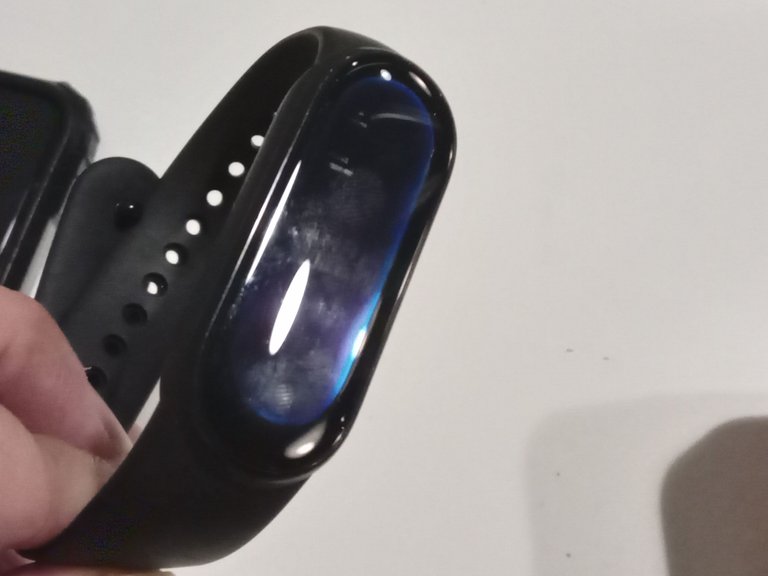 The first few months of using the band, it was somewhat seamless. I had issue once where the watch didn't detect my movement in the water but it got resolved somehow, out of nowhere. Up until then, I keep using it whenever, wherever. Now, as you can see, the screen has slightly faded or something like screen burn-in. Although it's not hindering the display, it is still annoying when the watch is dimmer. I don't have a good feeling about the band and perhaps in about a year from now, the screen will die or have problems. I am giving it 5 months from today though. The wristband at the moment is even snapped in half and my replacement band is currently on its way. So, I still use them but also a bit cautious if the watch could drop at any moment and I didn't notice it. It happened to my cousin who used the Huawei band. He lost the band at some public restroom because the band was also like mine and he didn't replace it. He only realized an hour later that his band was missing. Other than the band and the display that starts decaying, all the application works just fine.Also, if you are going to buy this and have to register the band. Somehow, you have to remember the login otherwise, your data can't be transferred when you switch your device. It happened to me and I lost a lot of my data after my swimming accident where I got my phone splashed with water and somehow was dying.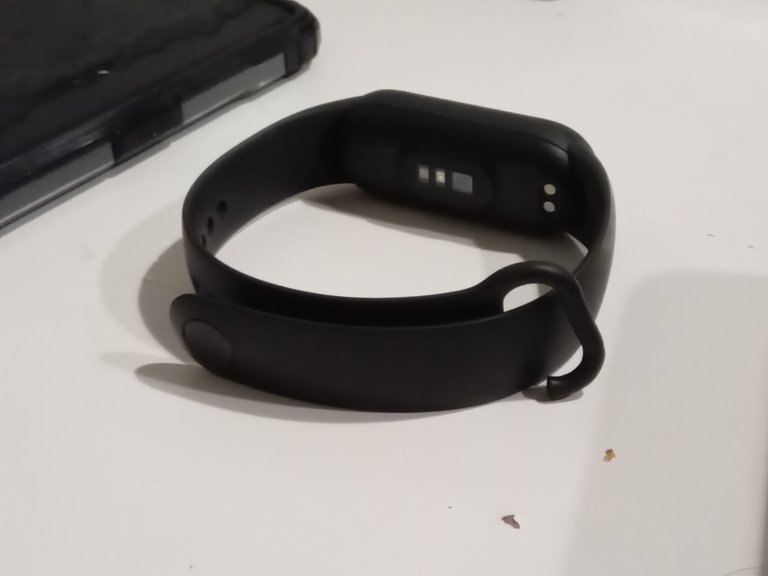 The latest model of xiaomi band is now mi band 7. It looks pretty much the same as band 6 only with a few additional features that you might/might not need. For me, as long as this band still works, I would oppose buying a new one. In fact, I would rather save up to get samsung galaxy or another high-end tier especially for the kind of sports that I do. I learned from my lesson and I don't want the band to just stay for less than a year in my hands. I certainly expect better from the Samsung line. Perhaps if you just do it for the fashion and light sports, you can opt for this as once again, it is competitively priced. Only for under $80, you can already get a piece of wearable tech that does the job.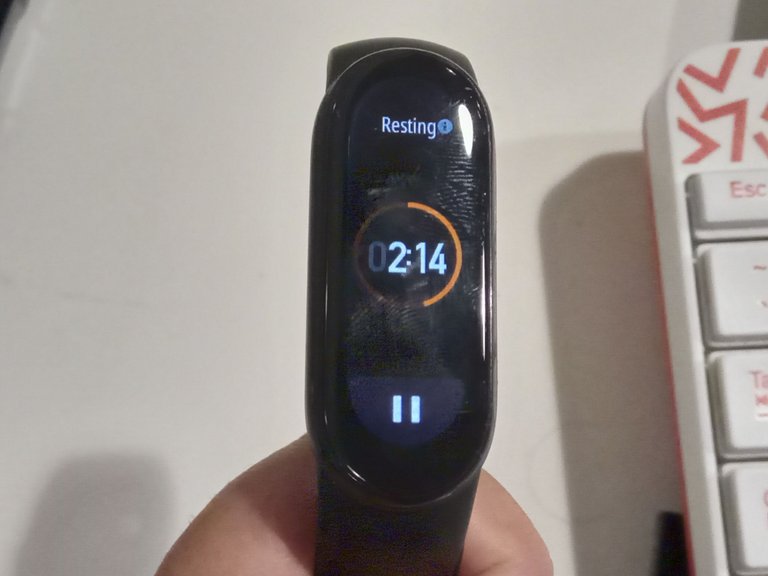 Now, with mi band 5, the experience has been quite awful. Just a few months after use, the band stopped functioning. My mom is also a frequent swimmer which makes the band receive a lot of pool water exposure. The display simply stopped working and was totally unusable. Unlike Mi band 6 that has a full display, mi band 5 comes with a button that turns on and off the display. It also stopped working and the sensor didn't work either. My mom thought about bringing it to the store for a repair but I am pretty sure the repair cost would be more expensive than the band itself. That's why, I haven't got her a replacement because I am thinking that it may not be worth it to get mi band 6 which would eventually suffer the same problem that I have.
These days, I have not followed the latest wearable tech band but when I visited the store to buy earphones for my mom, I saw more products and more models from Chinese brands. Samsung galaxy was there too and I tried the one on display and it looks pretty sick. The price obviously made me think twice since even my phone isn't as expensive as those watches. I definitely would consider them if this mi band 6 broke rather than getting mi band 7 which is only different by small features. I think even next year, they are going to release 6 and eventually more models out there, who knows?

Summary
It's good enough if you are not doing any constant workout & no constant exposure to water.
It's budget friendly band and better option and sleek design than its competitor under the same price.
I personally do not advise buying older models.
It's my first time using xiaomi and I wasn't impressed. I heard good things about the phone but I doubt they would last a couple of months in my hands. I once broke my mom's cause I stepped on it. So, it totally wouldn't last in my hands especially for extreme conditions and use as well. I hope you find value in this review. We hardly review the things we buy after a certain time and to me these things helped to make some decision when buying gadgets.

Don't hesitate to upvote for more content like this ! You can also support me on Buymeberries!

---
𝘔𝘢𝘤 𝘪𝘴 𝘢 𝘴𝘦𝘭𝘧-𝘦𝘮𝘱𝘭𝘰𝘺𝘦𝘥 𝘯𝘪𝘯𝘫𝘢. 𝘈 𝘵𝘺𝘱𝘪𝘤𝘢𝘭 𝘪𝘯𝘵𝘳𝘰𝘷𝘦𝘳𝘵 𝘪𝘯 𝘭𝘰𝘷𝘦 𝘸𝘪𝘵𝘩 𝘭𝘪𝘵𝘦𝘳𝘢𝘵𝘶𝘳𝘦, 𝘣𝘰𝘰𝘬𝘴, 𝘵𝘦𝘤𝘩𝘯𝘰𝘭𝘰𝘨𝘺 𝘢𝘯𝘥 𝘱𝘩𝘪𝘭𝘰𝘴𝘰𝘱𝘩𝘺. 𝘛𝘩𝘪𝘴 𝘪𝘴 𝘩𝘦𝘳 𝘱𝘦𝘳𝘴𝘰𝘯𝘢𝘭 𝘣𝘭𝘰𝘨 𝘵𝘩𝘢𝘵 𝘤𝘰𝘷𝘦𝘳𝘴 𝘩𝘦𝘳 𝘫𝘰𝘶𝘳𝘯𝘦𝘺 𝘥𝘦𝘭𝘷𝘪𝘯𝘨 𝘪𝘯𝘵𝘰 𝘱𝘩𝘰𝘵𝘰𝘨𝘳𝘢𝘱𝘩𝘺, 𝘵𝘳𝘢𝘷𝘦𝘭, 𝘯𝘰𝘰𝘵𝘳𝘰𝘱𝘪𝘤𝘴, 𝘱𝘳𝘰𝘥𝘶𝘤𝘵𝘪𝘷𝘪𝘵𝘺, 𝘮𝘪𝘯𝘪𝘮𝘢𝘭𝘪𝘴𝘵 𝘭𝘪𝘧𝘦𝘴𝘵𝘺𝘭𝘦, 𝘤𝘺𝘣𝘦𝘳𝘴𝘦𝘤𝘶𝘳𝘪𝘵𝘺, 𝘢𝘯𝘥 𝘭𝘢𝘯𝘨𝘶𝘢𝘨𝘦𝘴. 𝘐𝘯 𝘩𝘦𝘳 𝘧𝘳𝘦𝘦 𝘵𝘪𝘮𝘦, 𝘴𝘩𝘦 𝘦𝘯𝘫𝘰𝘺𝘴 𝘭𝘦𝘢𝘳𝘯𝘪𝘯𝘨 𝘷𝘢𝘳𝘪𝘰𝘶𝘴 𝘵𝘩𝘪𝘯𝘨𝘴. 𝘐𝘧 𝘺𝘰𝘶 𝘭𝘪𝘬𝘦 𝘩𝘦𝘳 𝘤𝘰𝘯𝘵𝘦𝘯𝘵, 𝘥𝘰𝘯'𝘵 𝘩𝘦𝘴𝘪𝘵𝘢𝘵𝘦 𝘵𝘰 𝘶𝘱𝘷𝘰𝘵𝘦, 𝘭𝘦𝘢𝘷𝘦 𝘢 𝘤𝘰𝘮𝘮𝘦𝘯𝘵 𝘰𝘳 𝘢 𝘧𝘦𝘦𝘥𝘣𝘢𝘤𝘬. 𝘈 𝘳𝘦-𝘣𝘭𝘰𝘨 𝘪𝘴 𝘢𝘭𝘴𝘰 𝘢𝘱𝘱𝘳𝘦𝘤𝘪𝘢𝘵𝘦𝘥.