Gamen Keyboard Gk100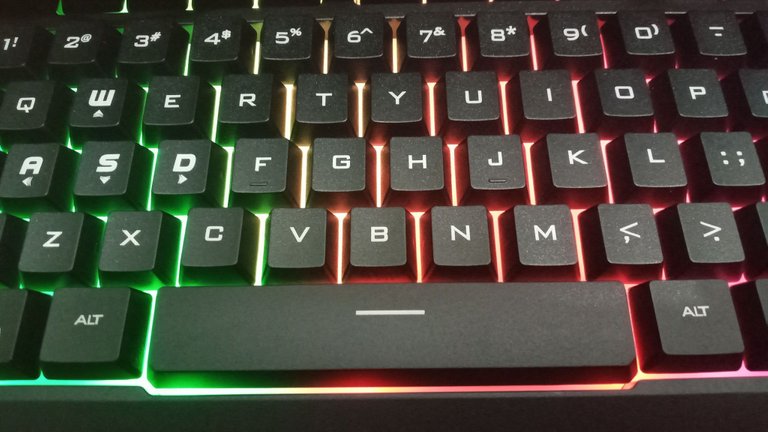 Recently, I am in the quest of building a PC. I don't know how long it will take because I am mostly buying the part piece by piece without having any estimation budget nor time. And suddenly, today I was in the mood to make a bit of progress with my build. Other than that, I have to replace my 6 years old keyboard with newer ones.
My old keyboard was a 3$ keyboard that does the job. It was a regular keyboard that some parts of it were broken and even some of the signs faded away. I don't really have any particular preference when it comes to the keyboard. I certainly want to get the expensive mechanical ones but for now, something below 30$ would do the job.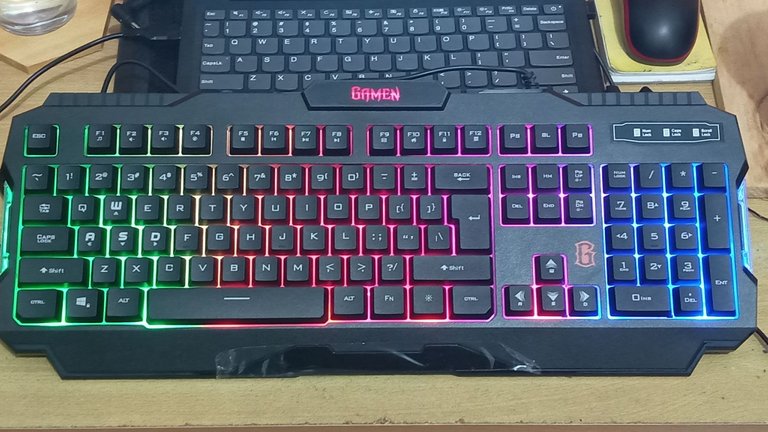 As I was browsing my Grab app, I found some stores that sell keyboard and pc accessories. I scrolled around and I found this mechanical gaming keyboard called Gamen. At first, I was skeptical because it was quite reasonably priced with an RGB backlight feature. The keyboard design is quite interesting and not monotone as seen on the product picture.
To make sure I don't get scammed, I was checking youtube for reviews and how it looks. Apparently, it's one of those cheap but good gaming keyboards. Some Indonesian gamer tech reviewers give it 7/10 as the rating for a low-end gaming keyboard.
Gamen GK 100 is a plug and play gaming keyboard with RGB full spectrum feature. As the box said, it was designed with an adjustable tilt standard for optimal angle. I have tried this feature and it was working as described. Unlike my previous laptop, the titl stands work and it's quite comfortable. The RGB light is also adjustable which is another nice additional feature considering the price.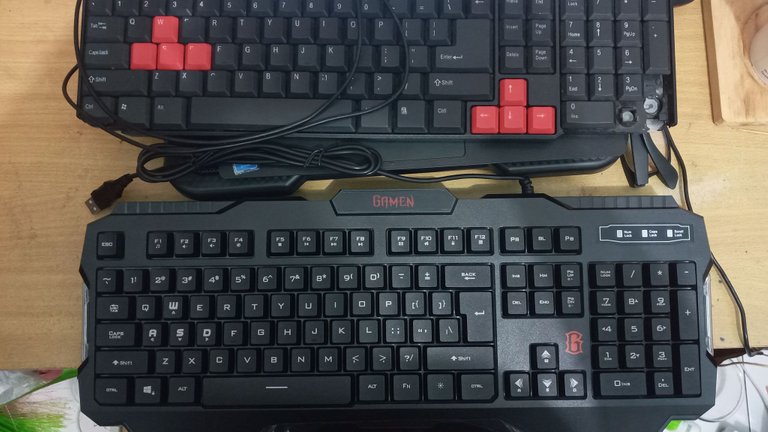 I tested all the keys and it all works fine. I like the design and overall keys. However, maybe since it's the first time I am using it, the backspace wasn't as smooth as my older keyboard. Compared to my old keyboard, gamen gk 100 has a wrist rest that makes typing really comfortable. Overall, I think this is one of the best purchases I've made recently. And I hope that this keyboard can last more than a year in my hands. Now I can move on to another stuff and see where my mood leads me to.
Hope You Enjoyed This article!

---
---
| | |
| --- | --- |
| | Mac is a content creator that covers literature, books, technology, philosophy, nootropics, productivity, minimalist lifestyle, cybersecurity, and languages. Other than those, she is passionate about cooking and travel. In her free time, she enjoys learning various things. |