Hola mis queridos amigos de
@GeekZone
un gran gusto estar de nuevo por aquí y deseando que estén muy bien compartiendo con nosotros herramientas que nos ayudarán a crear mejor contenido en esta hermosa plataforma. Y este es el motivo de compartir mi experiencia con una aplicación que estuve revisando y me pareció excelente para platicarle de ella por esta gran comunidad y poder modificar según nuestra creatividad a todas nuestras fotos.
Hello my dear friends of @GeekZone a great pleasure to be here again and wishing you are very well sharing with us tools that will help us create better content on this beautiful platform. And this is the reason to share my experience with an application that I was reviewing and I found it excellent to tell you about it for this great community and to modify according to our creativity to all our photos.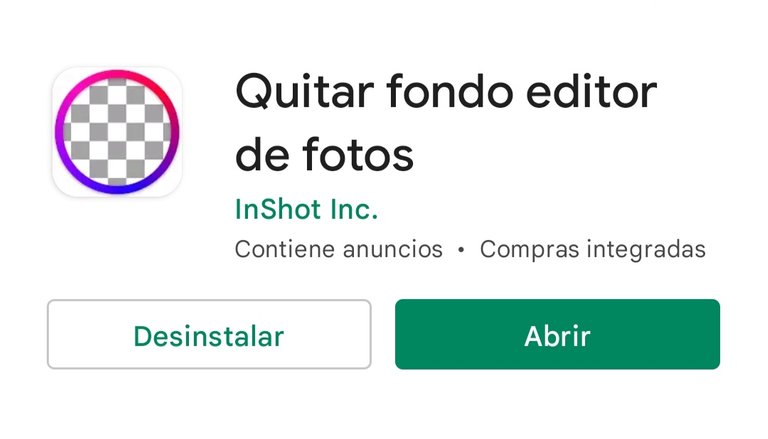 Les hablo de una aplicación que tiene por nombre "Background Eraser" y tiene por finalidad borrar los fondos de nuestras fotos y me llamo mucho la atención porque tiene muchas otras herramientas para recrear nuestras fotos de una manera muy sencilla y desde la comodidad de nuestro teléfono. Esta aplicación es muy fácil de interactuar y también trae dentro de ella breves gifs que te enseñan como usar sus herramientas.
I'm talking about an application called "Background Eraser" and its purpose is to erase the backgrounds of our photos and it caught my attention because it has many other tools to recreate our photos in a very simple way and from the comfort of our phone. This application is very easy to interact with and it also brings in it short gifs that teach you how to use its tools.
| | |
| --- | --- |
| | |
La aplicación usa inteligente artificial para eliminar el fondo donde solo deja a las personas que estén dentro de la imagen, pero si queremos que algo más quede visible podemos de manera manual usar una herramienta que se llama reparar y de este modo lograremos hacer visible lo que se ocultó, o por el contrario podríamos usar la herramienta borrar para eliminar los detalles de la imagen. Algo que podemos usar para corregir detalles se puede graduar se tanto para eliminar o restablecer y que el puntero por decirlo de una manera se puede graduar hasta que dar en un puntito o agrandarlo para abarcar mucho más espacio.
The application uses artificial intelligence to remove the background where it only leaves the people who are inside the image, but if we want something else to be visible we can manually use a tool called repair and in this way we will be able to make visible what was hidden, or on the contrary we could use the delete tool to remove the details of the image. Something that we can use to correct details can be graduated to either remove or restore and the pointer can be graduated until it hits a dot or enlarged to cover much more space.
| | |
| --- | --- |
| | |
En esta aplicación podemos crear nuestros banners ya que tiene la opción para darle el tamaño que deseamos a nuestro trabajo y sea que la queramos colocar de fondo de pantalla de nuestro teléfono, en una publicación de Twitter, Facebook y hasta de Youtube. Algo que necesitamos tener cuidado en nuestra querida plataforma de Hive es con el uso de imágenes por lo que se refiere a lo del derecho de autor y esta aplicación nos facilita imágenes gratis para nuestro uso, y no solo eso, esta conectada con Pixabay para nosotros buscar más imágenes dentro de la aplicación, algo que me pareció genial para cuidarme de no cometer plagio.
In this application we can create our banners as it has the option to give the size we want to our work and whether we want to place it on the wallpaper of our phone, in a publication of Twitter, Facebook and even Youtube. Something we need to be careful in our beloved Hive platform is with the use of images as it refers to the copyright and this application provides us with free images for our use, and not only that, it is connected with Pixabay for us to search for more images within the application, something that I thought was great to take care not to commit plagiarism.
| | |
| --- | --- |
| | |
Y es que probando está aplicación encontré que nos permite colocar el fondo de cualquier color como también agregar un escrito si así lo quiero y nos muestra bonitas plantillas de letra y contornos para realizar bonitas imágenes y de esta manera darle un toque distinto a nuestras fotos realizando bonitos montajes que se verán muy realista. Por tal motivo revisando la aplicación me atreví a realizar varias fotos para aquel lograrán ver lo que podemos lograr con esta bonita aplicación.
And testing this application I found that it allows us to place the background of any color as well as add a writing if I want and shows us beautiful letter templates and contours to make beautiful images and thus give a different touch to our photos making beautiful montages that will look very realistic. For this reason reviewing the application I dared to make several photos for that will see what we can achieve with this beautiful application.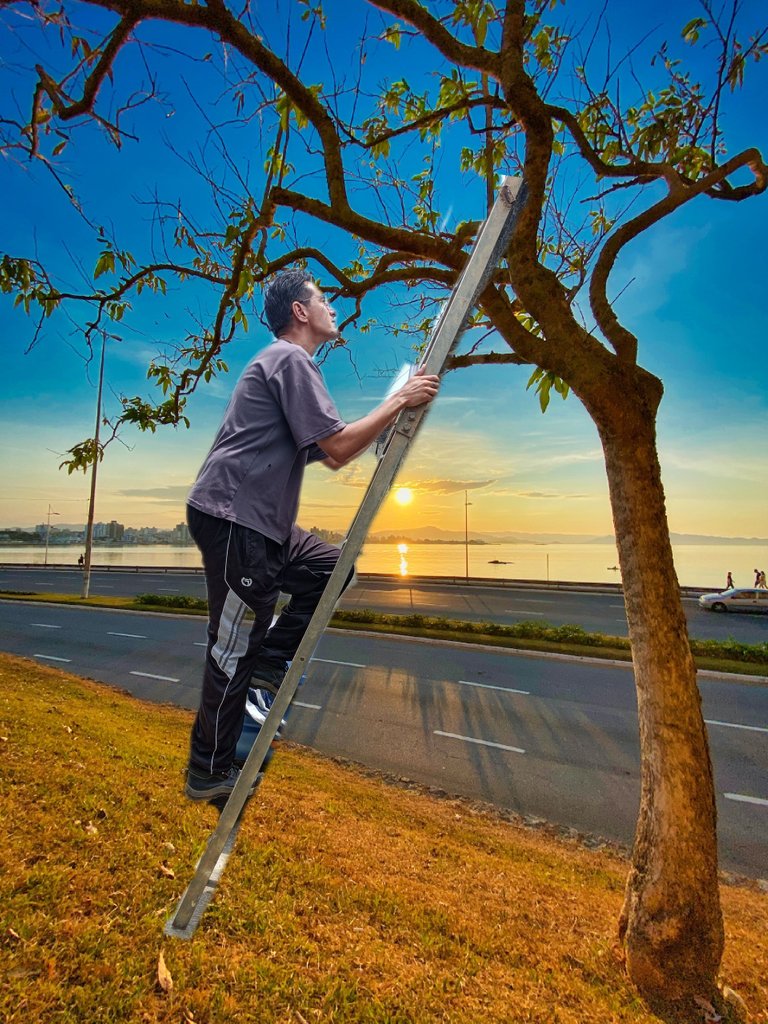 De antemano que el fondo de todas estas imágenes son gratuitas y la aplicación te las proporciona, cómo dije antes también te permite ver las de Pixabay. En la primera imagen solo me tomé una foto en mi casa subiendo la escalera y lo que hice quitarle el fondo y dejar visible la escalera y yo, después con mucha calma buscar una imagen que me proporcionara ese efecto realista de estarme subiendo al árbol. Lo mismo lleve a cabo con las otras imágenes donde tenía que tener en cuenta la profundidad de mi fondo para colocar mi imagen en el lugar y tamaño ideal para que la foto quedase bonita, y en la última no podía faltar mi Kira donde quise dar la impresión que me quería cómo comer jeje.
In advance that the background of all these images are free and the application provides them to you, as I said before also allows you to see the Pixabay images. In the first image I just took a picture of me in my house climbing the stairs and what I did was to remove the background and leave the stairs and me visible, then very calmly look for an image that would give me that realistic effect of climbing the tree. I did the same with the other images where I had to take into account the depth of my background to place my image in the ideal place and size for the photo to look nice, and in the last one I could not miss my Kira where I wanted to give the impression that I wanted to eat me hehe.
Bueno mis amigo espero que sea esto de su agrado y poder probarlo si no lo han hecho y le agradezco que lo dejen saber en los comentarios y de esta manera hacer de esta gran comunidad un herramienta para que todos crezcamos en el manejo de esta herramienta que nos puede ser tan necesaria.
Well my friends I hope you like this and to try it if you have not done so and I thank you to let you know in the comments and thus make this great community a tool for us all to grow in the management of this tool that we can be so necessary.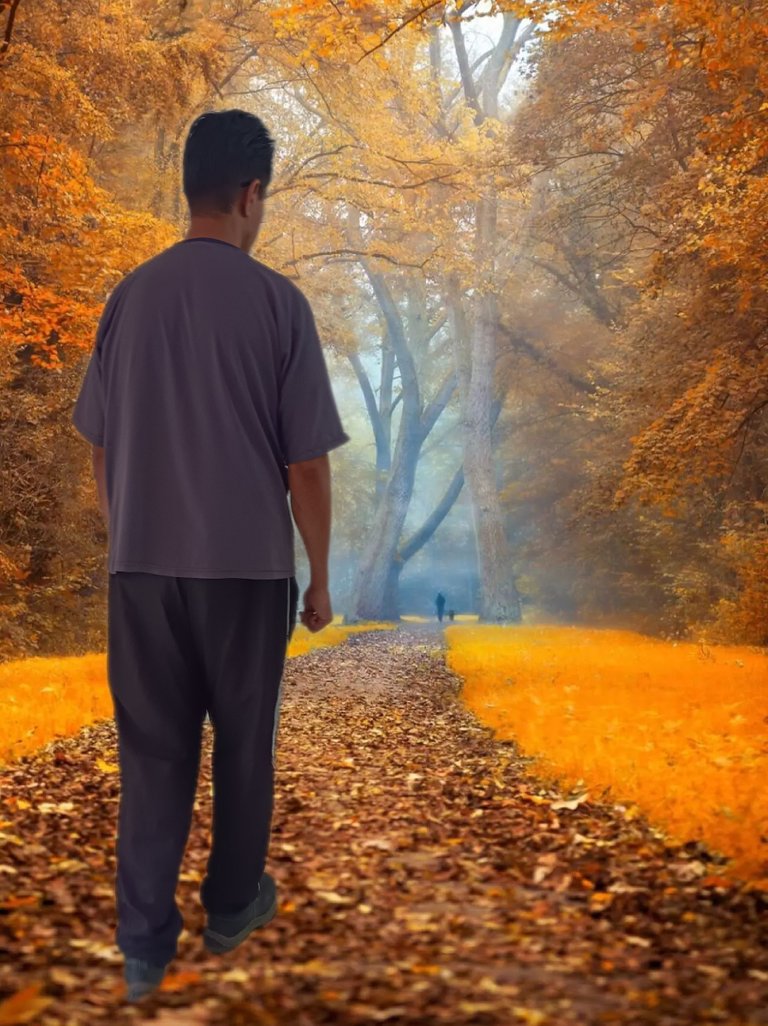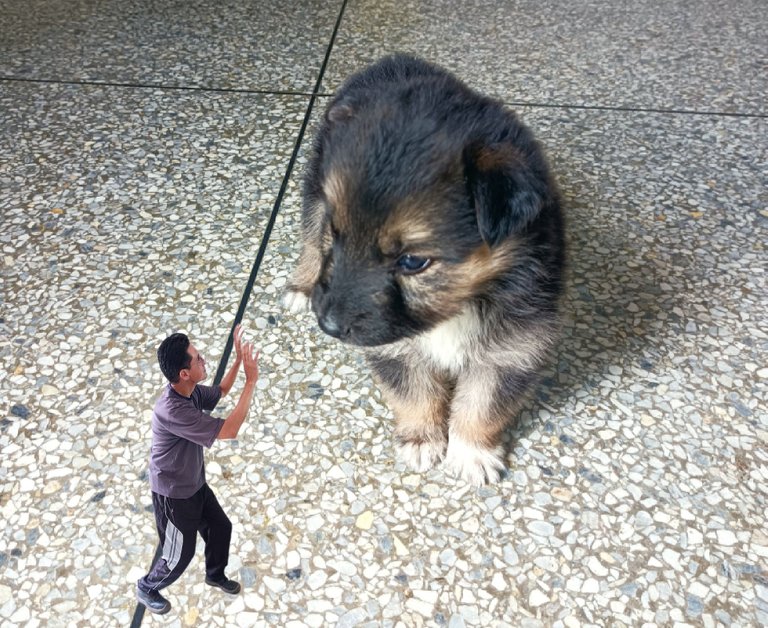 Banner elaborado por mi en PowerPoint 1, 2. 3, 4.