Hello Geek Zone friends! Today I come with another small gameplay about this fun game that I got in the Play Store. The truth is that I was not very interested at first but, after spending many hours without internet due to some failures in my area, I spent several hours of leisure in this fun game that is also completely offline.
Hola amigos de Geek Zone!! El día de hoy vengo con otro pequeño gameplay sobre este divertido juego que conseguí en la Play Store. La verdad no me interesó mucho al inicio pero, luego de pasar muchas horas sin internet por unas fallas en mi zona, pasé varias horas de ocio en este divertido juego que además es completamente offline.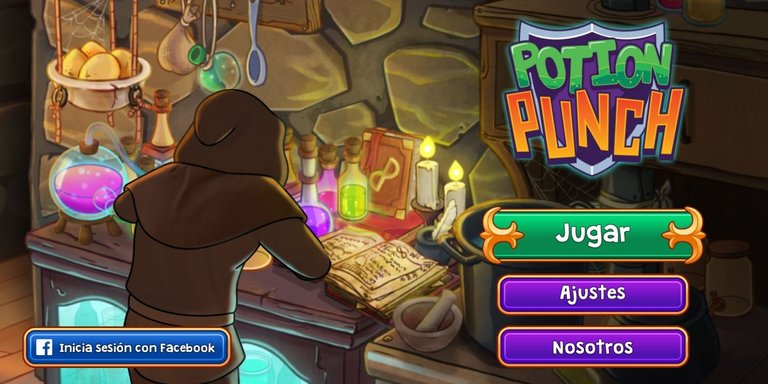 I've always liked the games in which you attend a restaurant bar, such as 'Cooking madness' games in which customer orders accumulate and you have to do it faster each time. Potion Punch is one of these games, but this time, preparing potions for all kinds of creatures!
It has several worlds, which in this case are in the form of taverns. The first tavern to play and complete all the missions is the "Fortunate Village" which is a simple tavern that as we generate profits we must improve.
One of the missions of this tavern is to complete 50 days (each game is one day) so I decided to complete this mission and see if I could achieve it.
Now, before starting the game they give you a little story in comic form, it is the following:
Siempre me han gustado los juegos en los que atiendes una barra de un restaurante, como por ejemplo 'Cooking madness' juegos en los que los pedidos de los clientes se acumulan y hay que hacerlo más rápido cada vez. Potion Punch es uno de estos juegos pero esta vez, preparando pociones para todo tipo de criaturas!!
Cuenta con varios mundos, que en este caso están en forma de tabernas. La primera taberna por jugar y completar todas las misiones es la "Aldea Fortunata" la cual es una taberna simple que a medida que generamos ganancias debemos de ir mejorando.
Una de las misiones de esta taberna es completar 50 días (cada partida es un día) entonces decidí completar esta misión y ver si podía lograrlo.
Ahora, antes de empezar el juego te dan una pequeña historia en forma de comic, es la siguiente: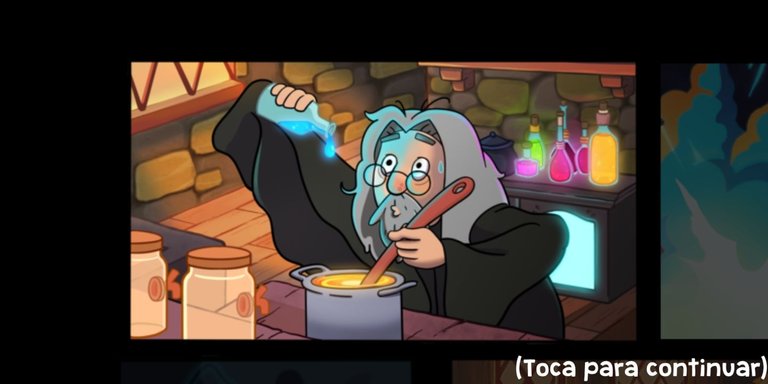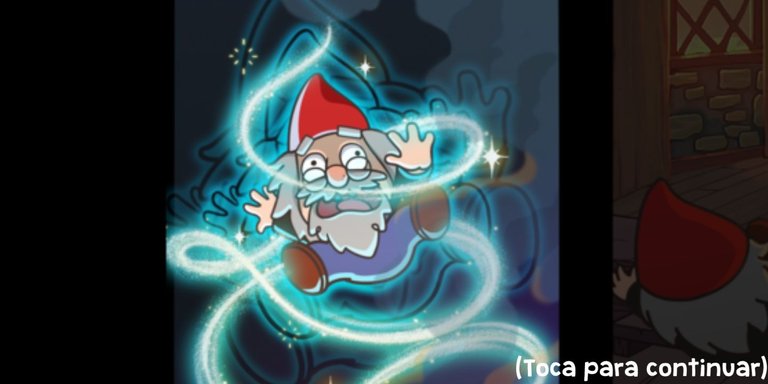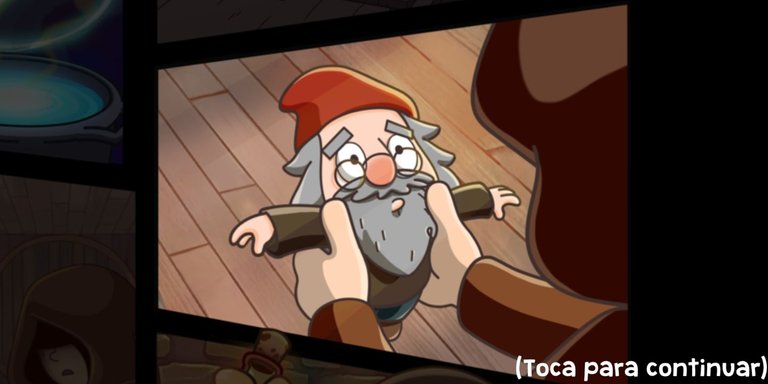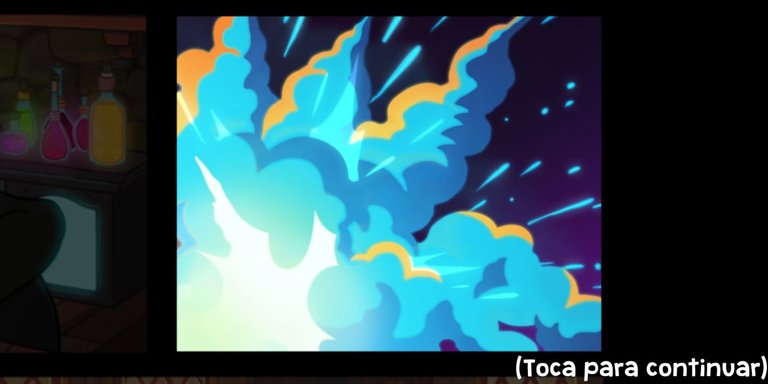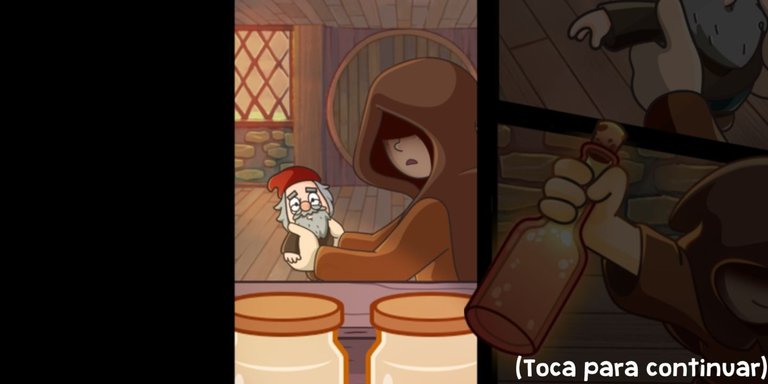 ---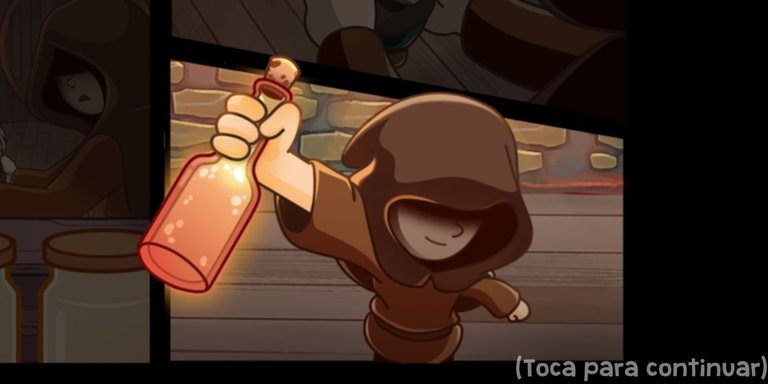 What we are given to understand in this story is that the Wizard who prepares the potions is "gnomified" and an apprentice finds him and decides to take care of the potions and the tavern (this apprentice would be our character in the game).
Then we are shown the tutorial to manage the tavern:
Lo que se nos da a entender en esta historia es que el Mago que prepara las pociones queda "gnomificado" y un aprendiz lo encuentra y decide encargarse de las pociones y la taberna (este aprendiz sería nuestro personaje en el juego)
Luego nos muestran el tutorial para manejar la taberna: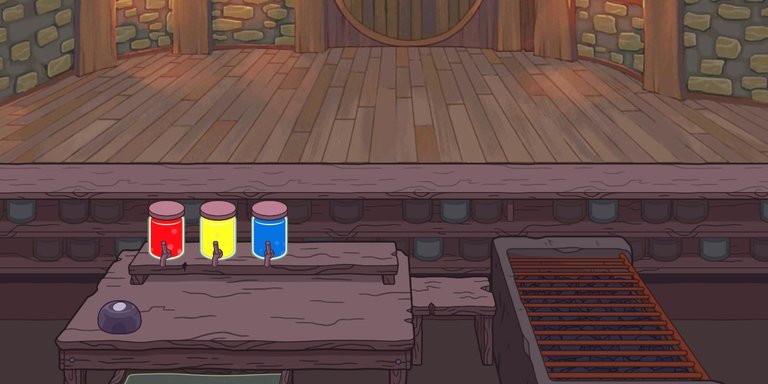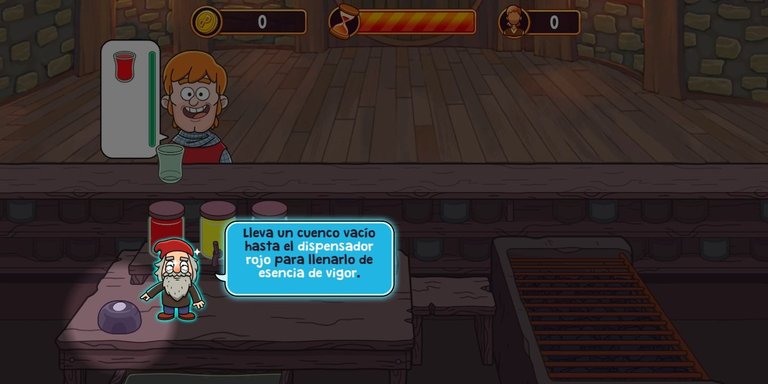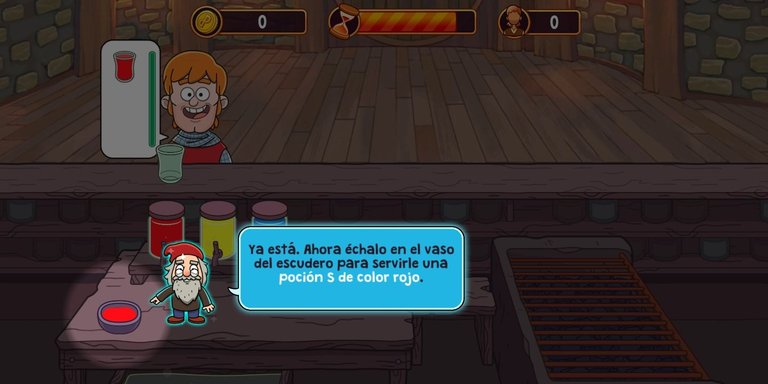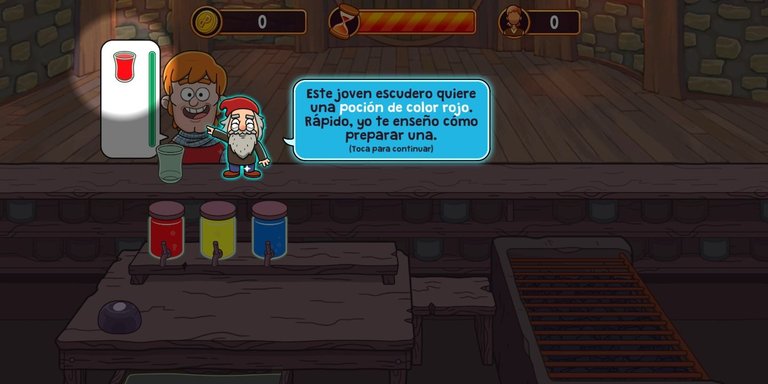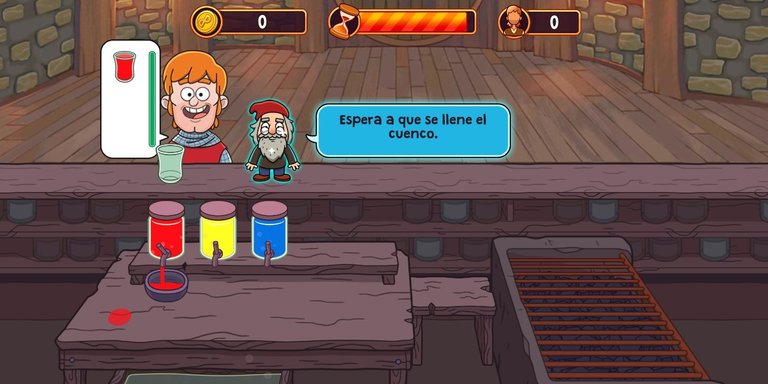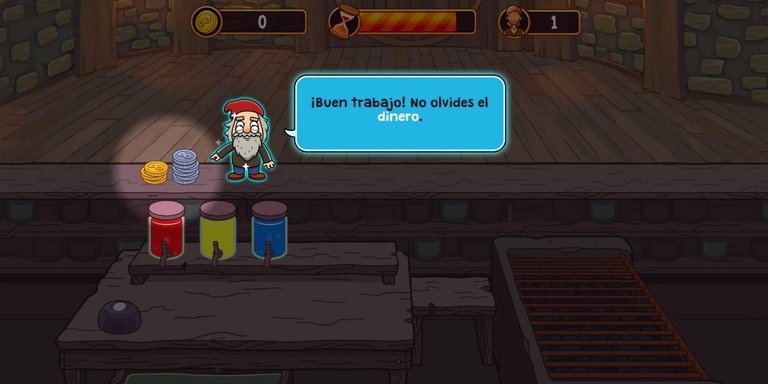 ---
In a nutshell, the process to prepare each potion is to take the wooden bowl, drag it to any of the three potions (blue, red and yellow), wait for the bowl to fill, and then pour it into the customer's glass. The last step is to collect the money.
He then explains how to mix colors of potions to create one of a different color:
En resumidas cuentas, el proceso para preparar cada poción es tomar el cuenco de madera, arrastrarlo hasta cualquiera de las tres pociones (azúl, rojo y amarillo ) esperar a que el cuenco se llene, y luego servirlo en el vaso del cliente. El último paso es recoger el dinero.
Luego nos explica cómo mezclar colores pociones para crear una de color distinto: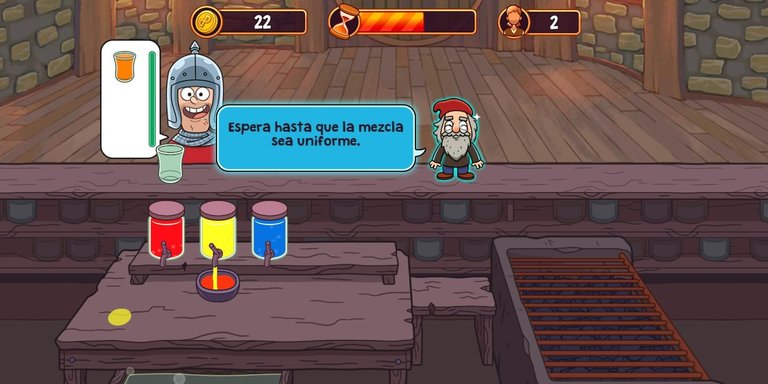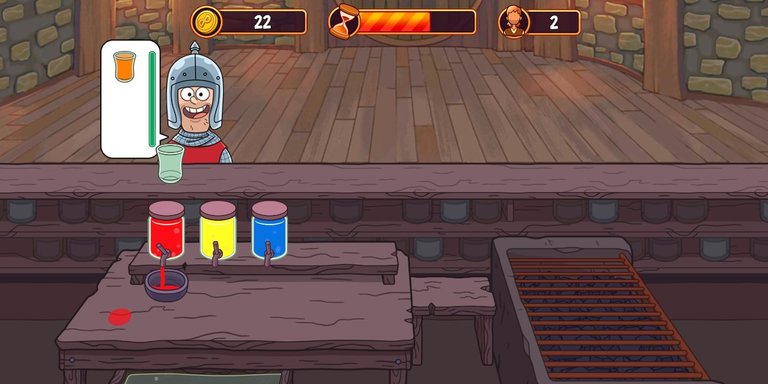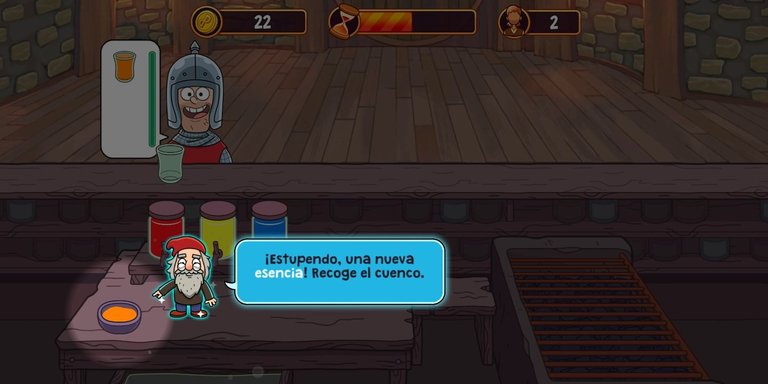 ---
This is what I achieved with my first day of work (my first game) These three badges give more value to the earnings (coins) of the games, so it is important to get all three in each game. The badges are for: not losing a single customer, that all customers are happy and finally, not washing any glass (in case the potion or essence is spoiled).
Esto fue lo que yo logré con mi primer día de trabajo (mi primera partida) Esas tres insignias le dan más valor a las ganancias (monedas) de las partidas, por eso es importante obtener las tres en cada partida. Las insignias son por: no perder ni un cliente, que todos los clientes estén contentos y finalmente, no lavar ningún vaso (en caso de que se estropee la poción o esencia)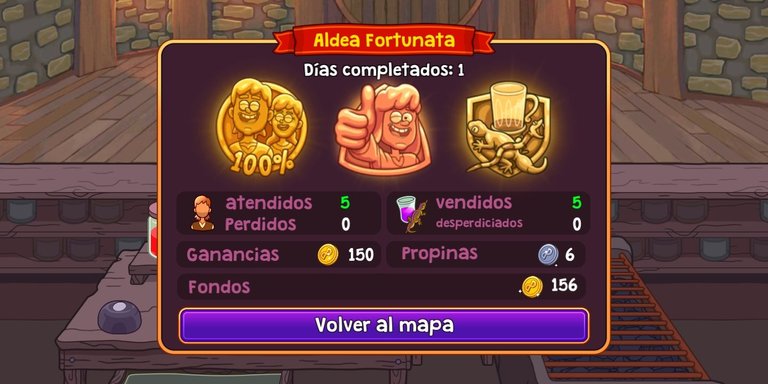 We can also make improvements to our products, such as raising the price to earn more, or increasing the quantity of wooden bowls. It is important not to confuse the improvements of the products with the improvements of each specific tavern.
También podemos hacer mejoras en nuestros productos, como por ejemplo subirles el precio para ganar más, o aumentar la cantidad de cuencos de madera. Es importante no confundir las mejoras de los productos con las mejoras de cada taberna en específica.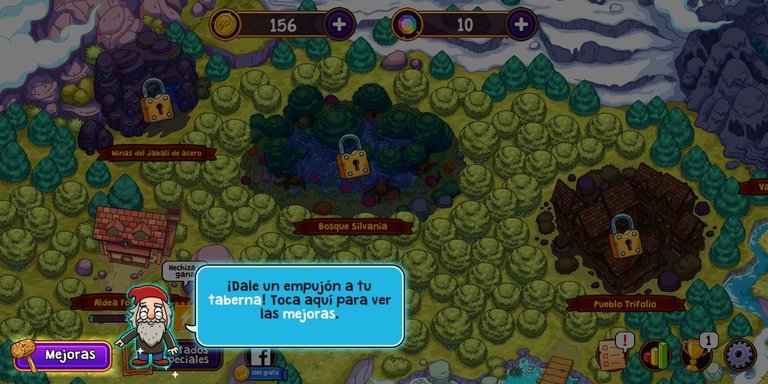 These are the quests to complete this first tavern and move on to the next one.
Estas son las misiones para completar esta primera taberna y pasar a la siguiente.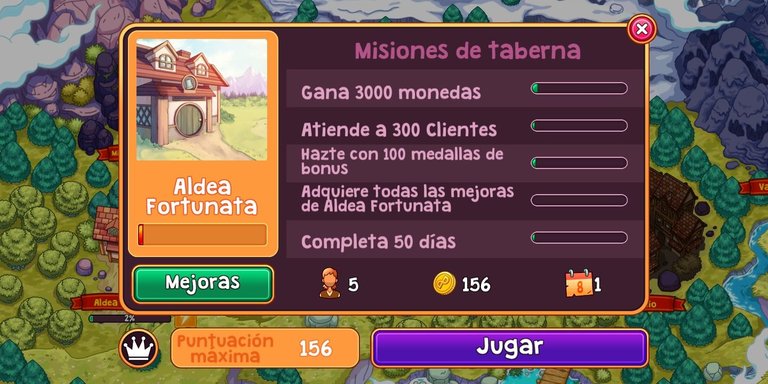 On the second day, or second game, we will be able to start serving Gecos on a stick. Then customers will be able to order drinks and food.
Al segundo día, o segunda partida, podremos empezar a servir Gecos en varilla. Entonces lo clientes podrán pedir bebida y comida.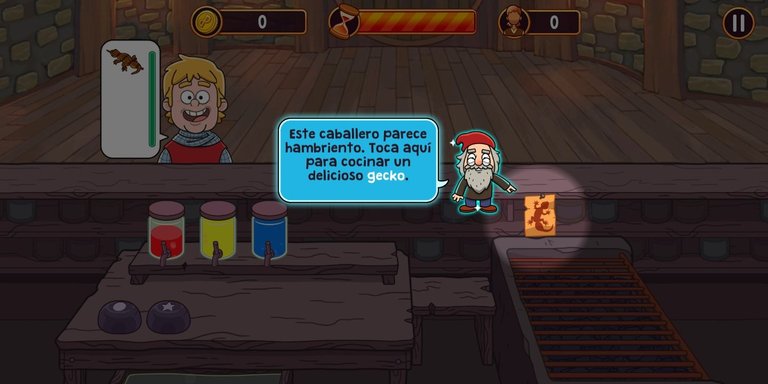 On the third or fourth game, the snakes will appear to decorate the essences or potions.
A la tercera o cuarta partida aparecerán las serpentinas para decorar las esencias o pociones.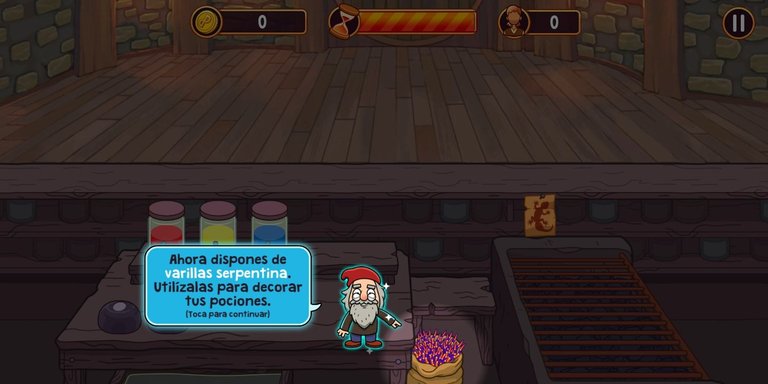 There are also daily missions, which, when completed, will give us a reward.
También hay misiones diarias, que al cumplirlas nos darán pues una recompensa.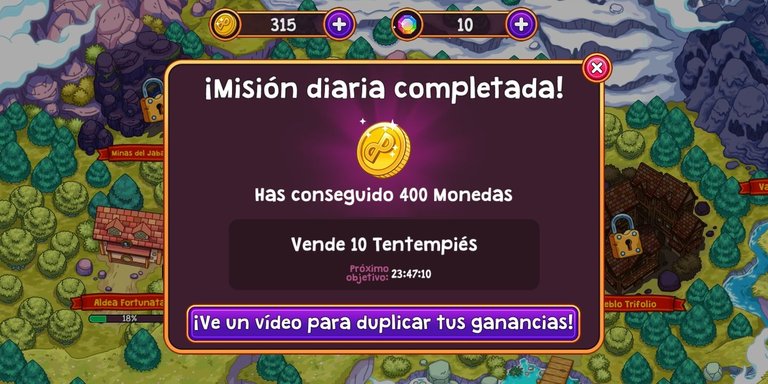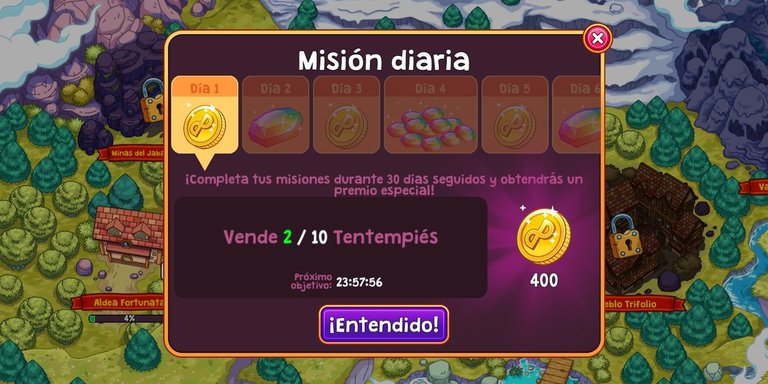 After several games appeared the "Boss" who is the mayor of the village, this boss was more demanding but in turn paid very well, he came with a special glass that allowed me to put a potion on top of another without mixing.
Luego de varias partidas apareció el "Jefe" que es el alcalde del pueblo, este jefe fue más exigente pero a su vez pagó muy bien, vino con un vaso especial que me permitió poner una poción sobre otra sin que se mezclaran.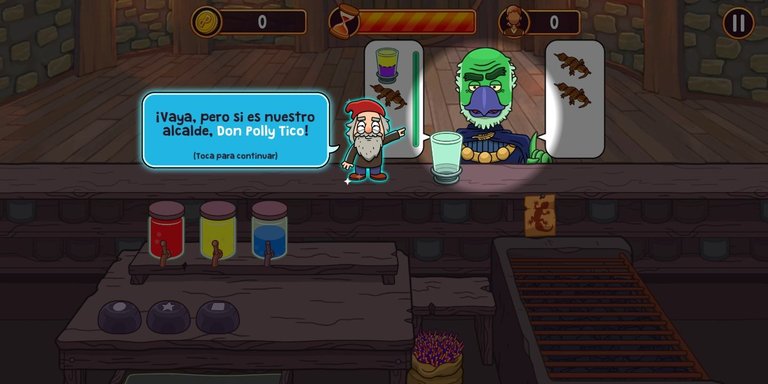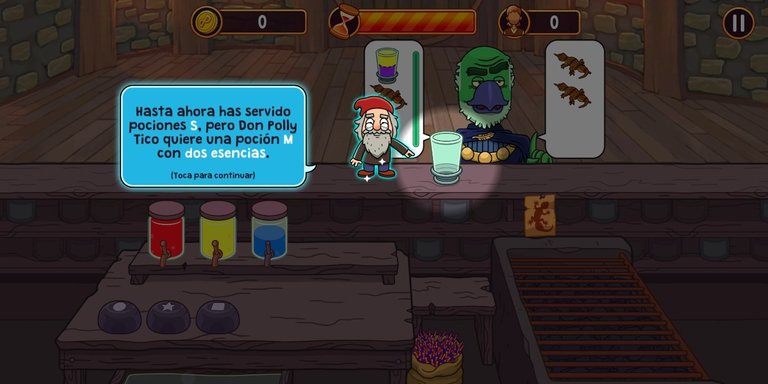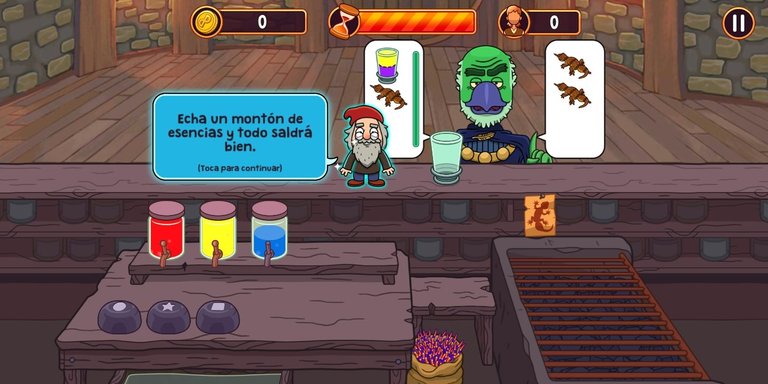 Then comes the brown potion that we created by mixing all the colors, so let's count the available potions: red, yellow, blue, purple, green, orange and brown.
Luego aparece la poción marrón que la creamos a partir de mezclar todos los colores , entonces hagamos un recuento de las pociones disponibles : roja, amarilla, azúl, morada, verde, naranja y marrón.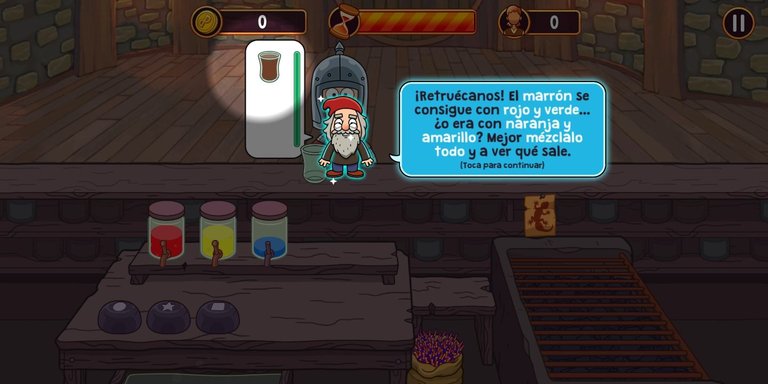 The following games were more of the same, but more and more customers and with the specific improvements of this tavern, the days began to last a little longer to generate more coins and attract more customers. I finally reached day 50 with all the objectives of the tavern completed. I upgraded it to the top, served all the customers and in this tavern I generated about 25,000 gold coins. So it was time for me to open the next tavern! Which would cost me 4,000 coins, but I succeeded!!!
Las partidas siguientes fueron más de lo mismo, pero cada vez más clientes y con las mejoras específicas de esta taberna, los días empezaron a durar un poco más para generar más monedas y atraer más clientes. Finalmente logré el día 50 con todos los objetivos de la taberna completados. La mejore hasta lo más alto, atendí a todos los clientes y en esta taberna generé unas 25.000 monedas de oro. Así que llegó la hora de abrir la siguiente taberna!! Lo cual me costaría 4.000 monedas, pero lo logré!!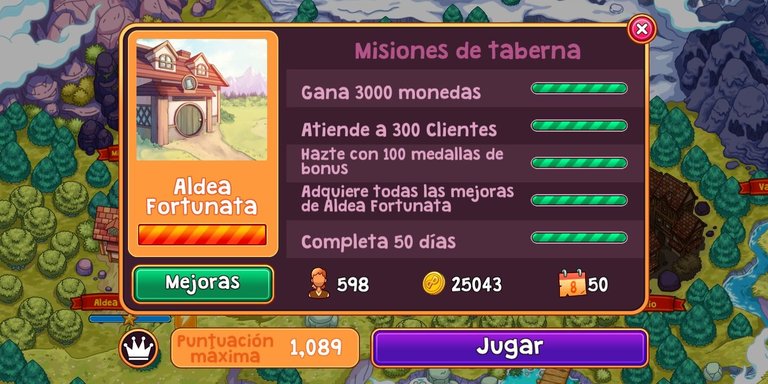 Very happy with the results of this game and how much it entertained me, I will start playing in the next tavern and see what this new phase of the game brings again.
Muy feliz con los resultados de este juego y lo mucho que me entretuvo, empezare a jugar en la siguiente taberna y ver qué trae de nuevo esta nueva fase del juego.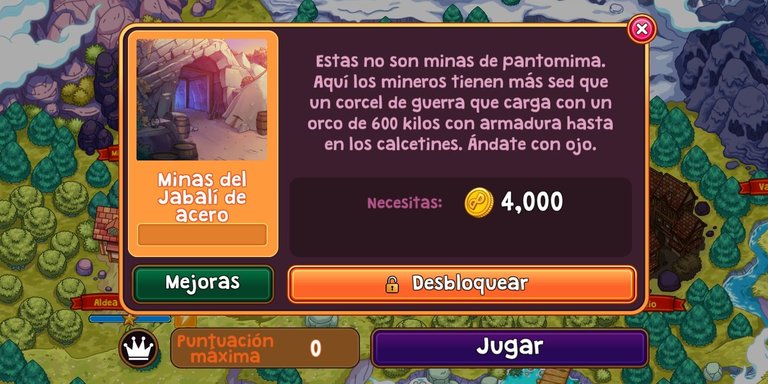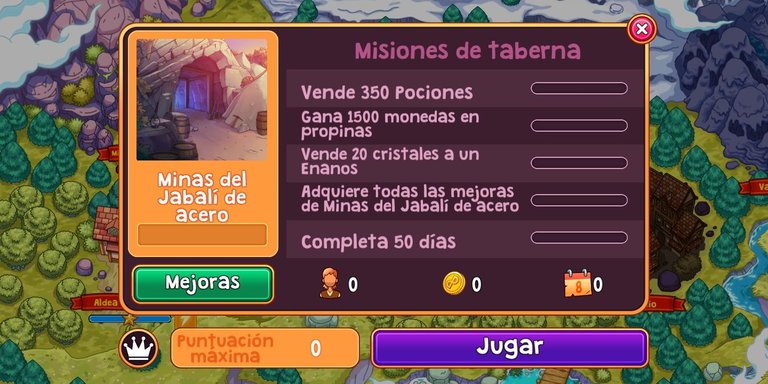 I hope you liked this quick gameplay / Review about this entertaining game that I sincerely recommend a lot to spend the leisure time in which we seek to have fun for a while with a game on the phone.
Espero que les haya gustado este rápido gameplay/ Review sobre este entretenido juego que sinceramente recomiendo muchísimo para pasar los ratos de ocio en los que buscamos divertirnos un rato con algún juego en el teléfono.

🦋Thanks for taking the time to read my post || Gracias por tomarte el tiempo de leer mi post 🦋

Contenido original del autor.
Recursos: Canva - Pinterest - Ezgif|| Xiaomi Redmi S2
Traducido con Deepl.com
Todos los Derechos Reservados || © @
2021 -2022
💌 Discord: MyMelody#5297
_
Original content by the author.
Resources: Canva - Pinterest - Ezgif|| Xiaomi Redmi S2
Translation done with Deepl.com
All Rights Reserved || © @ 2021-2022
💌 Discord: MyMelody#5297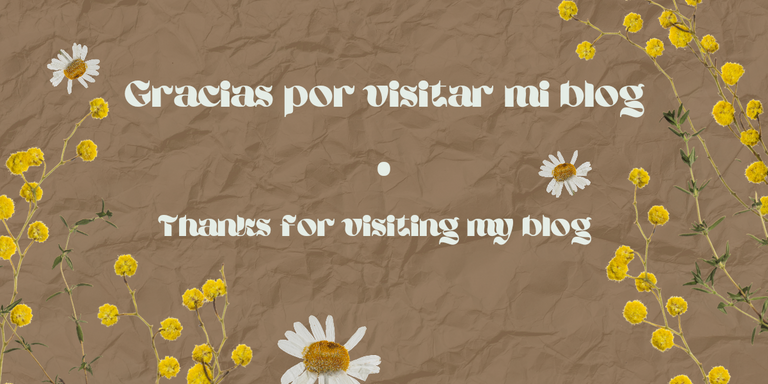 ---