Best regards colleagues! Happy start of the week to all, today is quite special, since I will be sharing with all of you the final part of my project. For everyone who is visiting me for the first time, I suggest you to watch the first two parts of this project first, that way you can have a better perception of everything that has been so far.
It has been several days since my last content on the project, the power outages have left me a little unsettled, since they do it without notice and that has complicated my constancy a little, but the important thing is that here I am giving my best to continue bringing quality content to the wonderful world of Hive.
When I started this project I was a little nervous and partly with some fear, because I did not know what could happen in the whole process, the inconveniences are never lacking, but thank God in my case did not go beyond being solved at the time. My experience has been very pleasant, nurtured by a great teaching and learning, I am quite happy to have achieved the goal I set at the beginning of this project.

¡Saludos cordiales colegas! Feliz inicio de semana para todos, el día de hoy es bastante especial, ya que estaré compartiendo con todos ustedes la parte final de mi proyecto. Para todo aquel que me este visitando por primera vez, le sugiero ver primeramente las dos primeras partes de este proyecto, de esa forma podrán tener una mejor percepción de todo lo que ha sido el mismo hasta ahora.
Han pasado varios días desde mi último contenido sobre el proyecto, los cortes del servicio eléctrico me han dejado un poco descolocado, puesto que lo hacen sin previo aviso y eso a complicado un poco mi constancia, pero lo importante es que aquí estoy dando lo mejor para seguir trayendo contenido de calidad al maravilloso mundo de Hive.
Cuando empece este proyecto estaba algo nervioso y en parte con algo de miedo, pues no sabía que podía pasar en todo el proceso, los inconvenientes nunca faltan, pero gracias a Dios en mi caso no iban más allá de ser solucionados al momento. Mi experiencia ha sido muy agradable, nutrida de una gran enseñanza y aprendizaje, estoy bastante contento de haber conseguido el objetivo que me propuse al principio de este proyecto.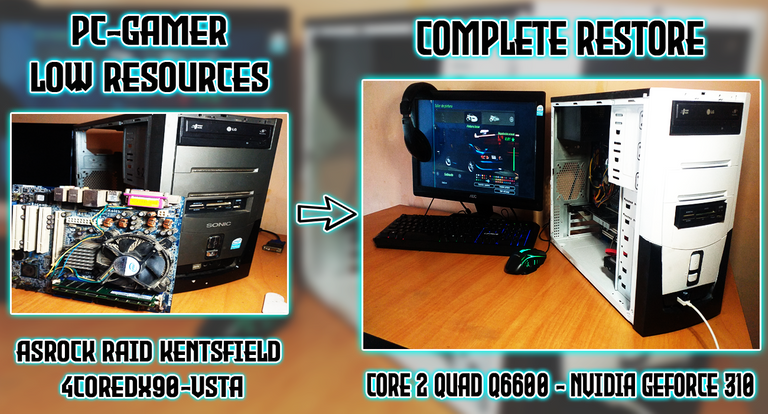 Today I can say that I have completed my mission and I have been able to transform an old PC that was practically abandoned, into a Gamer PC for low resource games. I have been able to take it almost to the limit with its specifications and the result has been quite satisfactory.
Next I will be explaining you a bit what was this last part of my project, accompanying the end with a few performance tests in different classic games and Emulators.
El día de hoy puedo decir que he completado mi misión y he podido transformar un viejo PC que estaba prácticamente abandonado, en un PC Gamer para juegos de bajos recursos. He podido llevarlo casi al límite con sus especificaciones y el resultado ha sido bastante satisfactorio.
A continuación le estaré explicando un poco lo que fue esta última parte de mi proyecto, acompañando el final con unas cuantas pruebas de rendimiento en diferentes juegos clásicos y Emuladores.

When I started with this final part of the project, I still had to do some deep cleaning maintenance, so I got down to work first with the Case and/or Drawer, I must say that it was quite dirty, with a lot of dust and dirt stickers on the base.
Cuando inicie con esta parte final del proyecto, aún me faltaba por hacer algunos mantenimientos de limpieza profunda, así que me puse manos a la obra primeramente con el Case y/o Cajón, debo decir que el mismo estaba bastante sucio, con mucho polvo y pegostes de mugre en la base.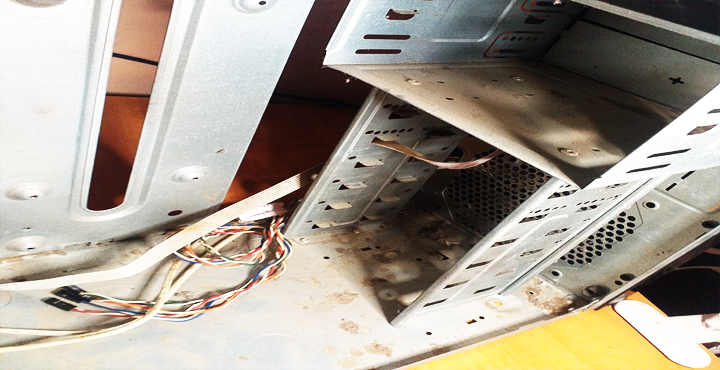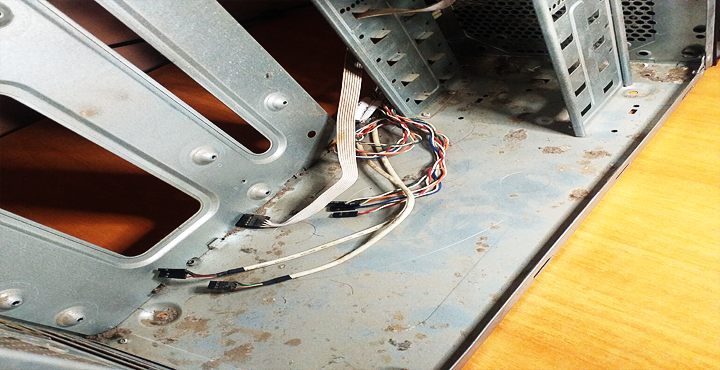 To deal with all that I prepared a fairly large container in which I could immerse part of the Case for the cleaning to be more effective, I used a mixture of water with "Axion Degreaser", once I could move all the dirt, I put the Case to drain in a place where the sunlight also hit it directly, after a few hours and the Case was quite clean and dry, but I also used a particular dryer to make sure to dry well all those parts where the sunlight did not penetrate directly.
Once the Case was ready I started to paint it with white and black matte spray, it is important to say that this painting is also something new for me and I made some beginner mistakes, but still I could give a fairly acceptable finish, thanks to a masking tape I did not make a mess. I liked the final result and at this point I was quite excited, by that time I was almost done with the project.
Para lidiar contra todo eso preparé un envase bastante amplio en el cual pudiera sumergir parte del Case para que la limpieza fuera más efectiva, he usado una mezcla de agua con "Axión Desengrasante", una vez que pude mover toda la suciedad, puse el Case a escurrir en un sitio donde también le pegara directamente la luz del sol, después de unas cuantas horas ya el Case estaba bastante limpio y seco, pero de igual forma he usado un secador particular para asegurarme de secar bien todas esas partes donde la luz del sol no penetro de forma directa.
Una vez que el Case estaba listo me dispuse a pintarlo con Spray MATE de color blanco y negro, es importante decir que esto de la pintura también es algo nuevo para mí y cometí algunos errores de principiante, pero aun así pude darle un acabado bastante aceptable, gracias a una Cinta Adhesiva para Enmascarar no hice un desastre. El resultado final me gusto y en este punto estaba bastante emocionado, para ese momento ya estaba casi por culminar el proyecto.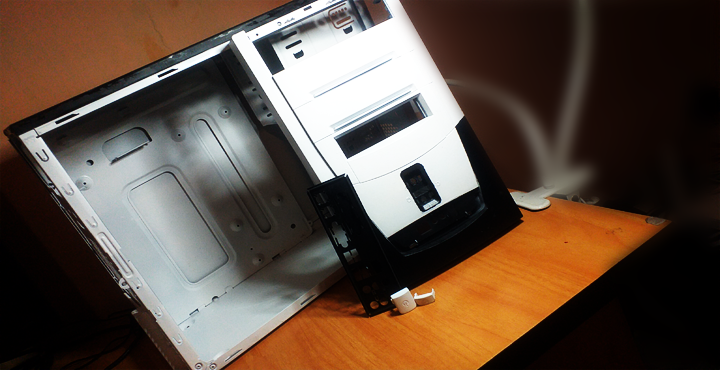 I had the case ready and only needed to mount all the components, while I was assembling everything I realized that the video card I would use was pretty dirty too, to be honest I had overlooked it, so I could not mount it in that state and like the other components it also needed a deep cleaning.
Ya tenía el Case listo y solo faltaba hacer la montura de todos los componentes, mientras estaba ensamblando todo me di cuenta de que la Tarjeta de Vídeo que usaría estaba bastante sucia también, para ser honesto se me había pasado por alto, así que no podía montarla en ese estado y al igual que los demás componentes también le salió su limpieza profunda.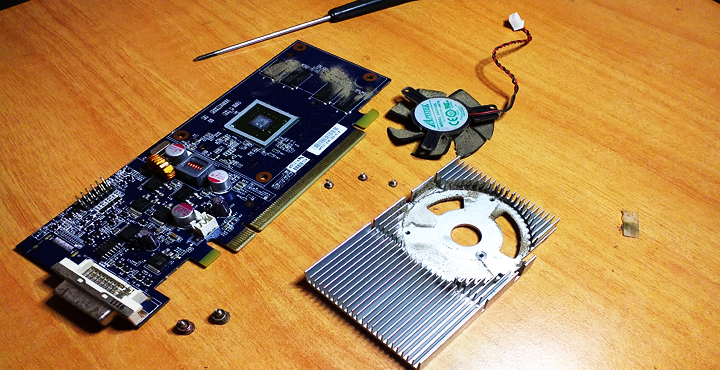 Actually I had never dared to do this kind of deep cleaning, but as I was learning about all these things I realized how important it was a cleaning of such magnitude that it would directly influence the performance of all the equipment. The cleaning of the video card was another nice experience, I cleaned its fan cooler, its heatsink base and also did a cleaning of the entire card with Isopropyl alcohol.
En realidad nunca me había atrevido hacer este tipo de limpiezas tan profundas, pero al indagar e ir aprendiendo de todas esas cosas me di cuenta lo importante que era una limpieza de tal magnitud que la misma influiría de forma directa en el rendimiento de todo el equipo. La limpieza de la Tarjeta de Video fue otra bonita experiencia, le limpié su fan cooler, su base disipadora y también hice una limpieza de toda la tarjeta con alcohol Isopropilico.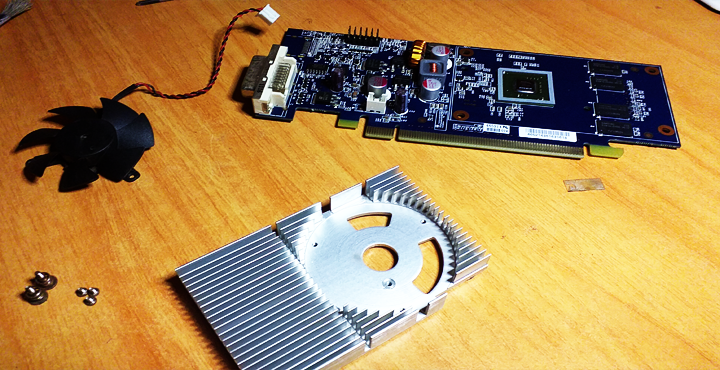 In the same way I removed all that dry paste from the chip until it was completely clean, then I put some new thermal paste and I set out to reassemble it again. The final result was quite positive, a pretty shiny video card with an appearance that made it look like new.
Del mismo modo retiré toda esa pasta seca del chipse hasta dejarlo completamente prolijo, luego puse un poco de nueva pasta térmica y me dispuse a rearmarla nuevamente. El resultado final fue bastante positivo, una Tarjeta de video bastante reluciente con una apariencia que la hacía ver como nueva.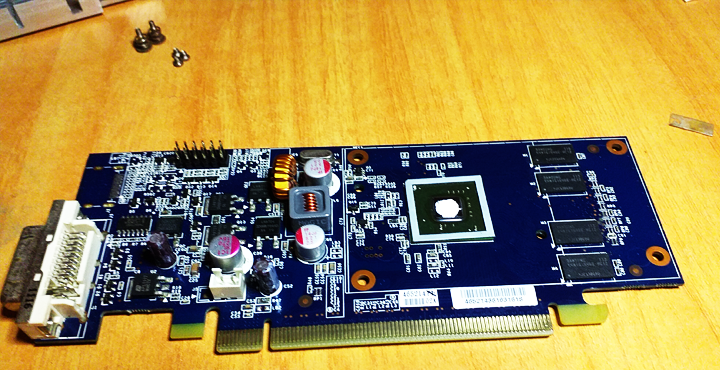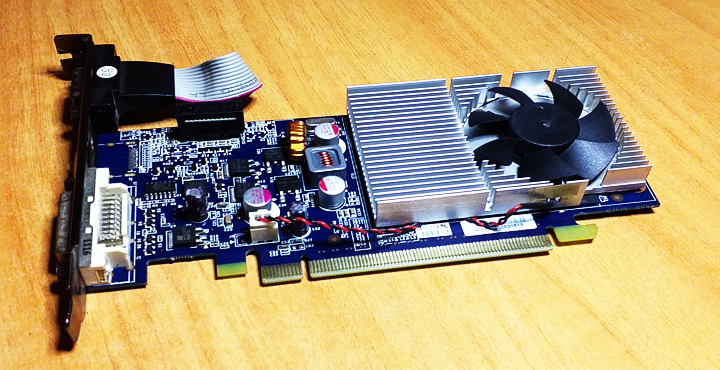 At this point now if I had everything ready to do the complete assembly, it is relevant to mention that the new components in this case are the Video Card mentioned above, which is a Nvidia GeForce 310 512MB and the other component would be a Core 2 Quad q6600 Processor (4 cores).
En este punto ahora si tenía todo listo para hacer el armado completo, es relevante mencionar que los componentes nuevos en este caso son la Tarjeta de Video antes mencionada, la cual es una Nvidia GeForce 310 de 512MB y el otro componente sería un Procesador Core 2 Quad q6600 (4 núcleos).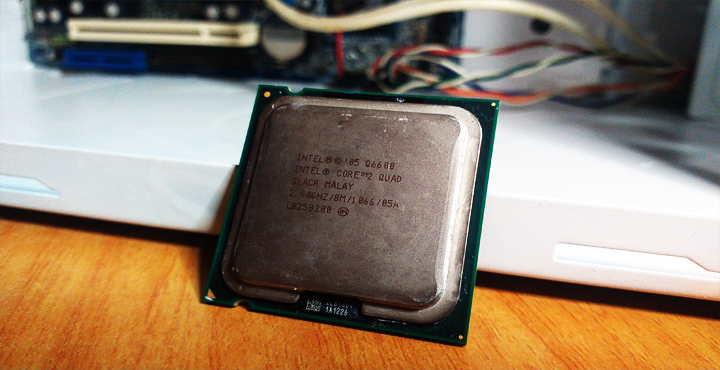 Now everything was ready for the assembly. I started and I must say that I enjoyed very much the moment of assembling the CPU, it was very gratifying and the satisfaction reached me to the clouds.
Ahora si, todo estaba listo para hacer el armado. Empece y debo decir que disfrute mucho el momento de armar la CPU, era muy gratificante y la satisfacción me llegaba a las nubes.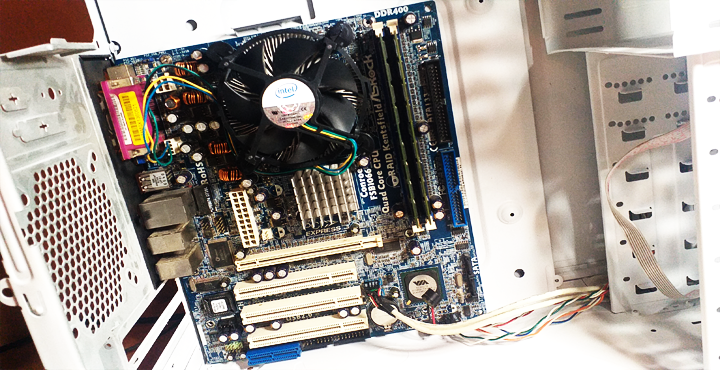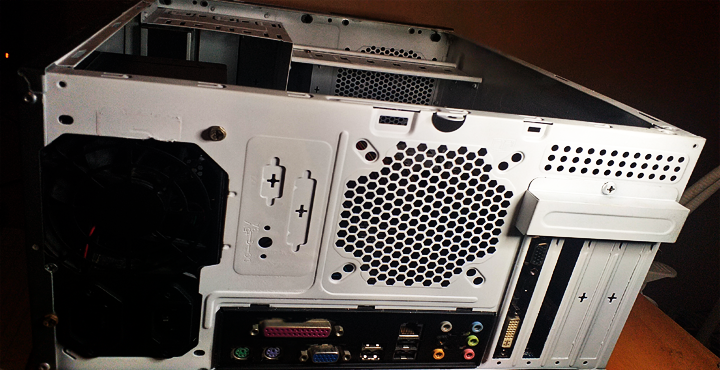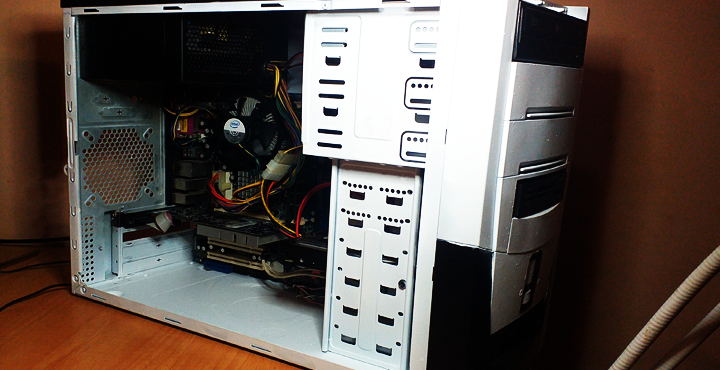 After finishing and having the CPU completely assembled I decided to make the pertinent connections for the ignition and all those little things, once I had everything ready I simply pressed the power button and everything started normally, without problems of any kind. I was very happy with the fact that everything was flowing quite well. By now, I've put the finishing touches on the software, OS installation and also a bios update.
Después de terminar y tener la CPU completamente armado me dispuse hacer las conexiones pertinentes para el encendido y todas esas cositas, una vez tenía todo listo le di simplemente al botón de power y todo arranco con normalidad, sin problemas de ningún tipo. Me alegraba mucho el hecho de que todo estuviera fluyendo bastante bien. Ya para luego, me he puesto a dar los últimos detalles en lo que se refiere a Software, instalación del Sistema Operativo y también una actualización de la Bios.


As I had already said at the beginning of the post, now I will leave you some Captures of performance tests in some classic old school games, in the same way I will be leaving also the performance in terms of emulation, in this case I will be using the PSX Emulator v1.13 (PlayStation One) and the Project64 Emulator 3.0.1 (Nintendo 64).
Como ya lo había dicho en el principio del post, ahora me dispondré a dejarle algunos Captures de pruebas de rendimiento en algunos juegos clásicos de la vieja escuela, del mismo modo estaré dejando también el rendimiento en cuanto a emulación, en este caso estaré usando el Emulador PSX v1.13 (PlayStation One) y el Emulador Project64 3.0.1 (Nintendo 64).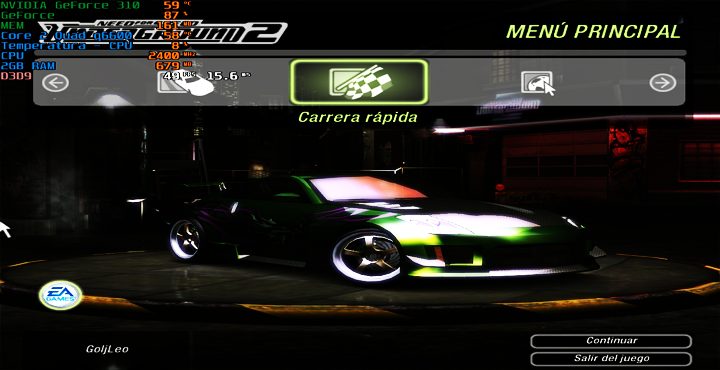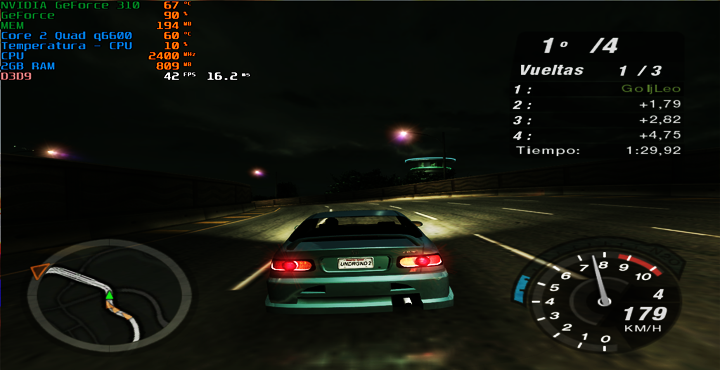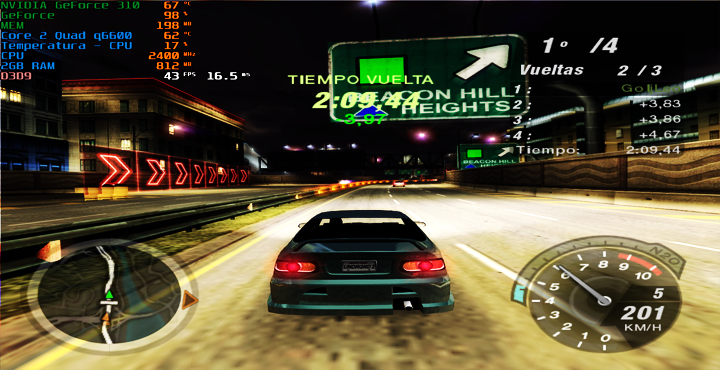 ---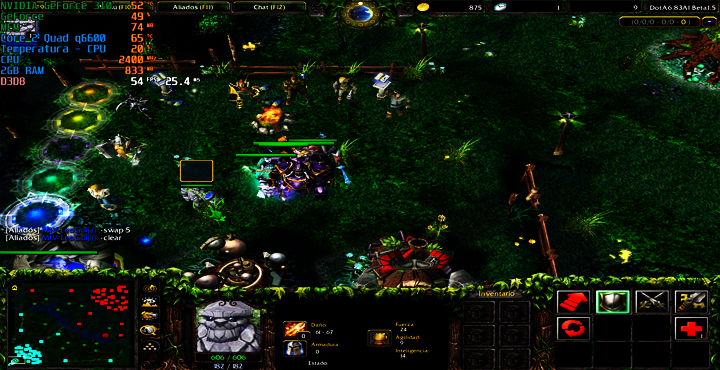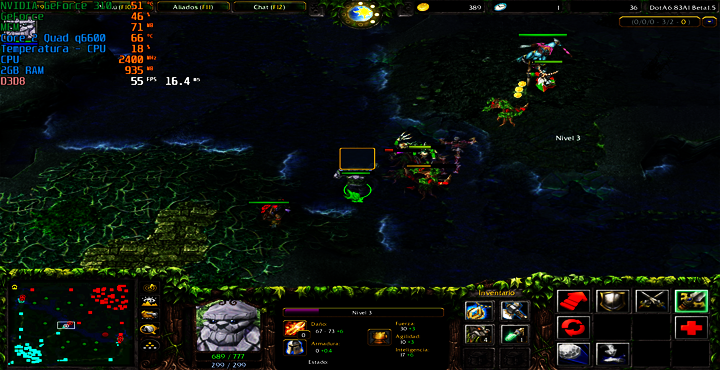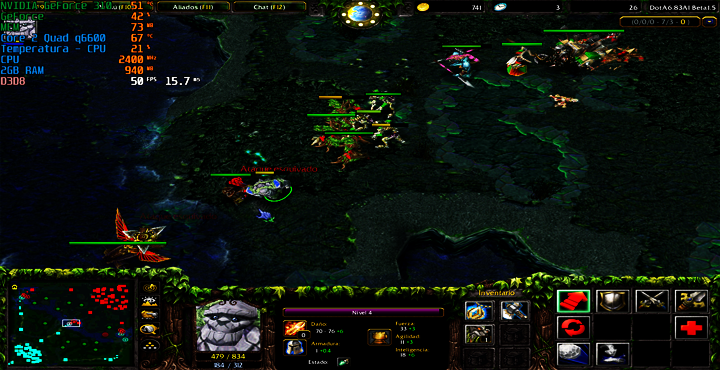 ---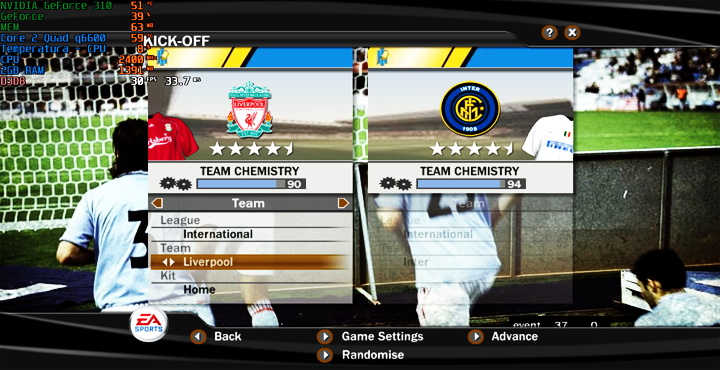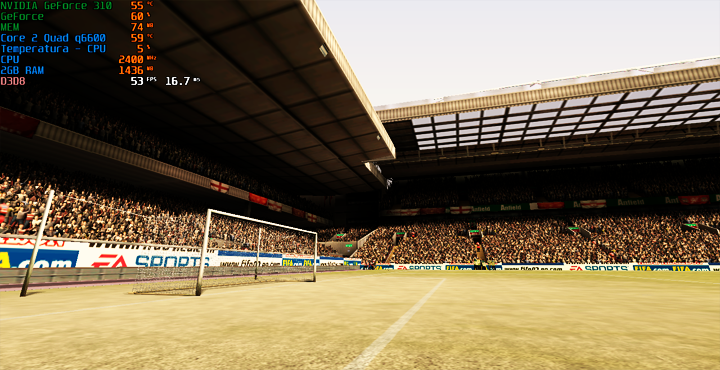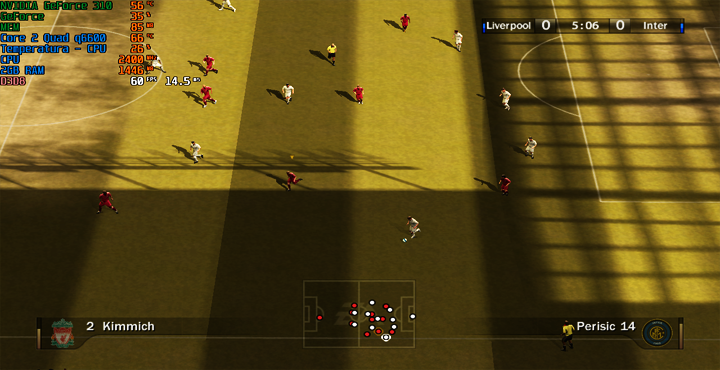 ---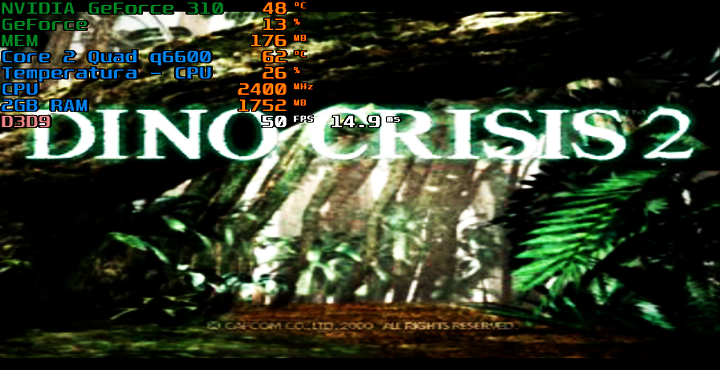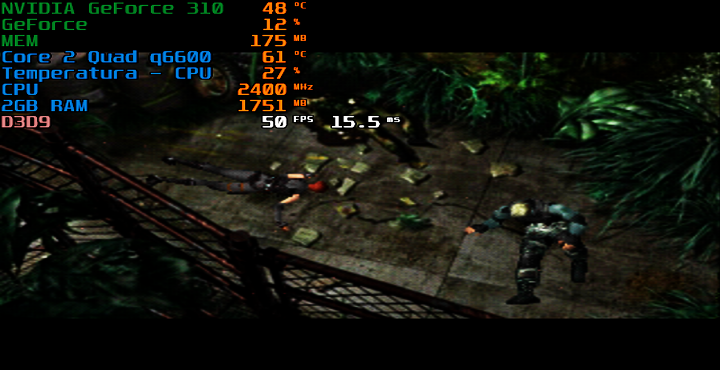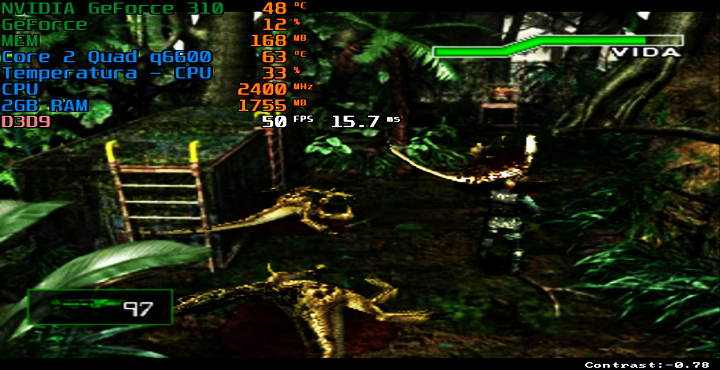 ---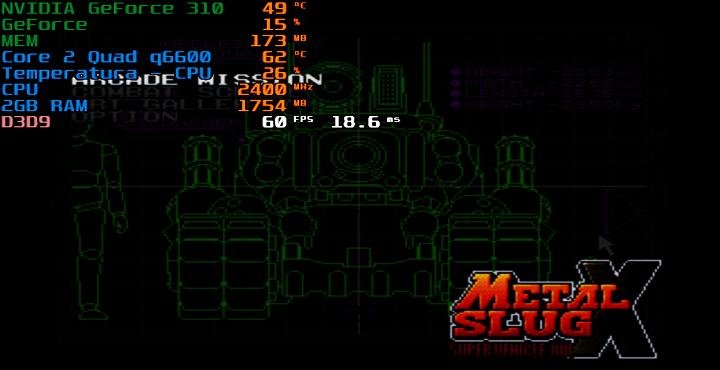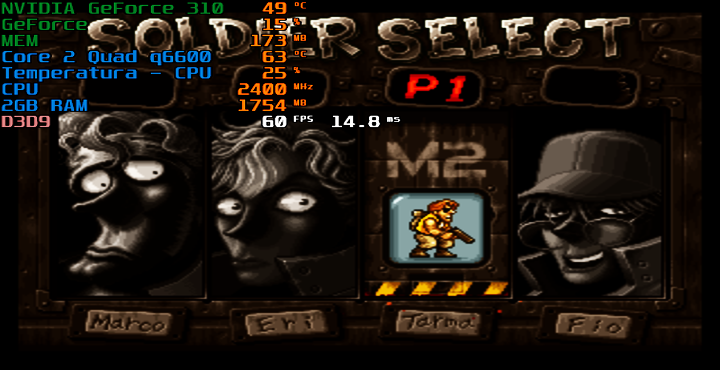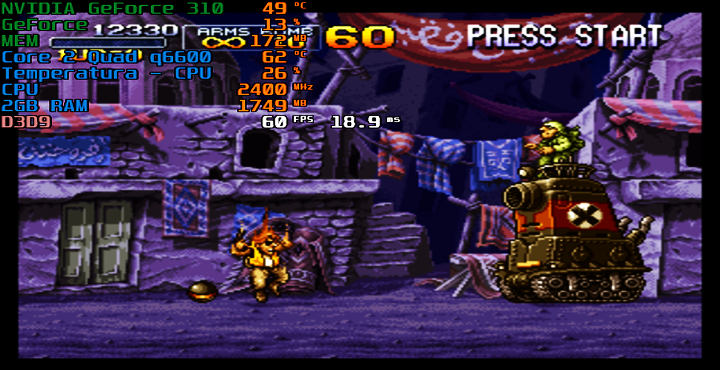 ---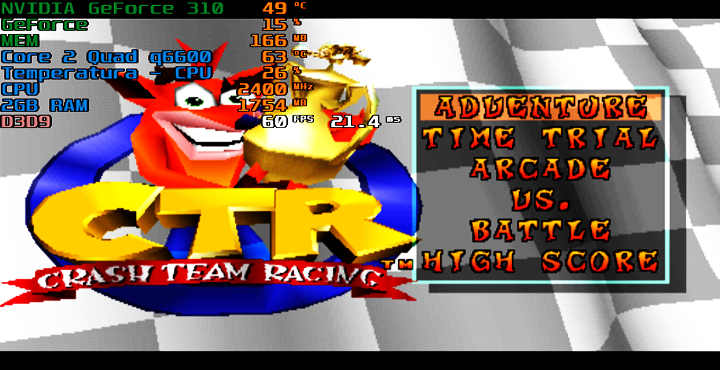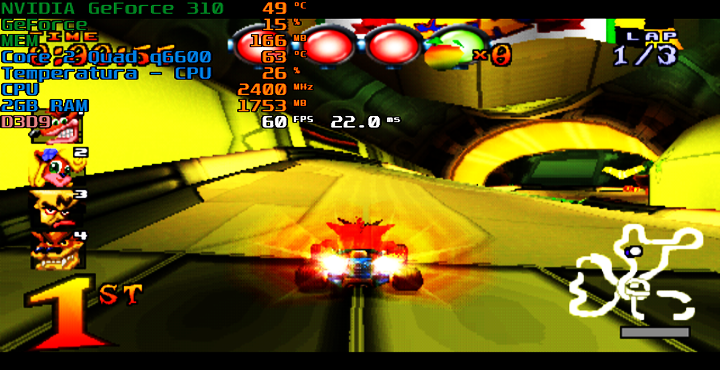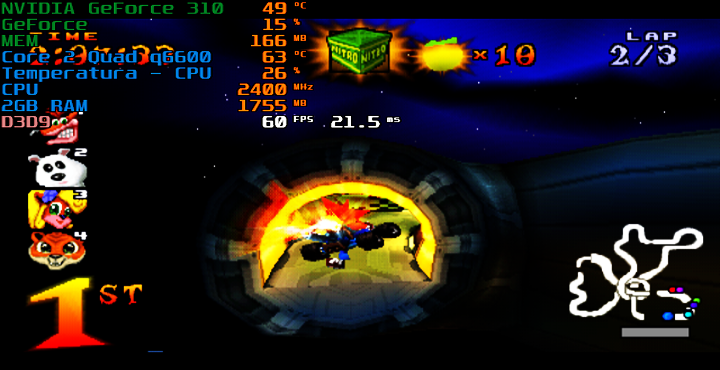 ---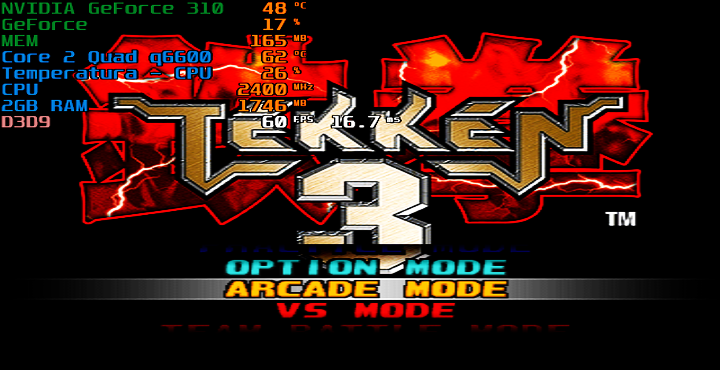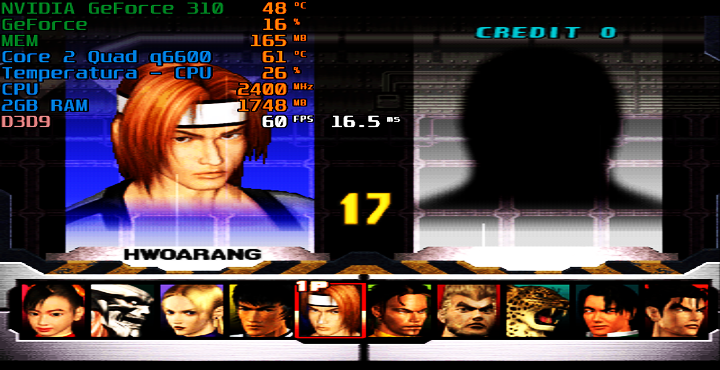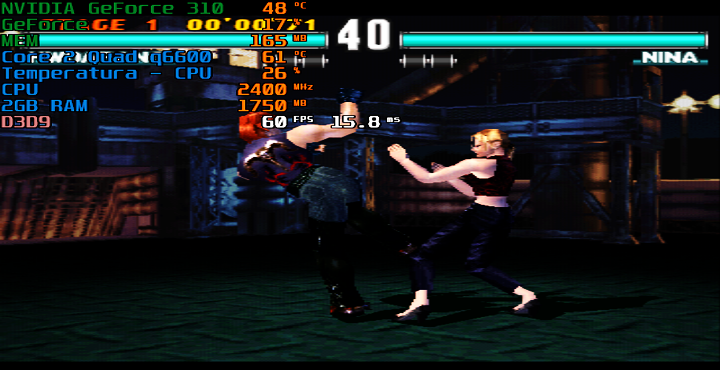 ---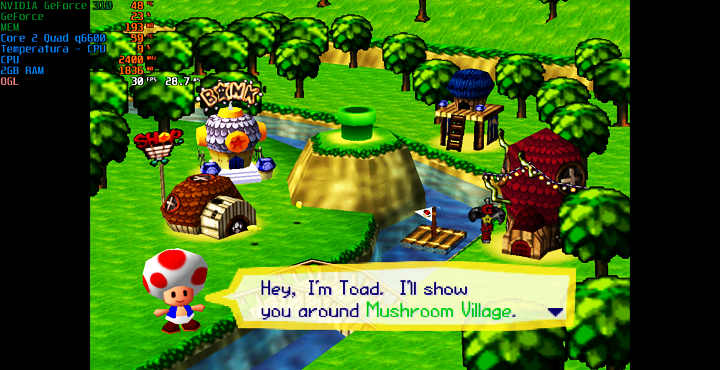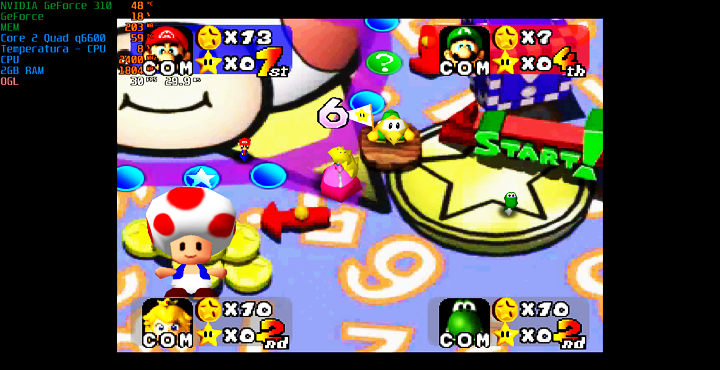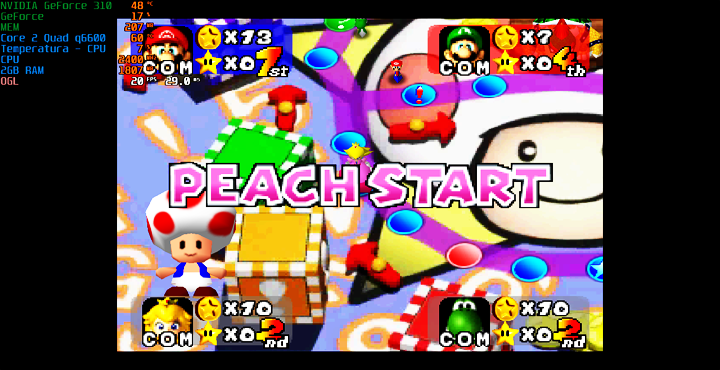 ---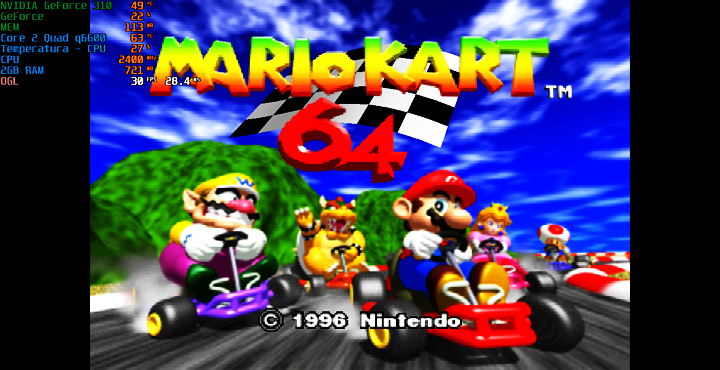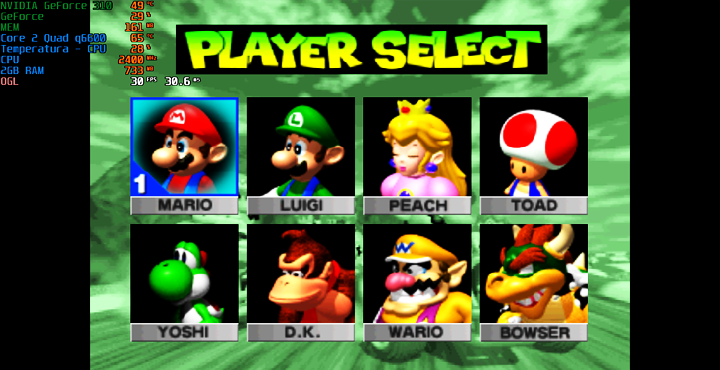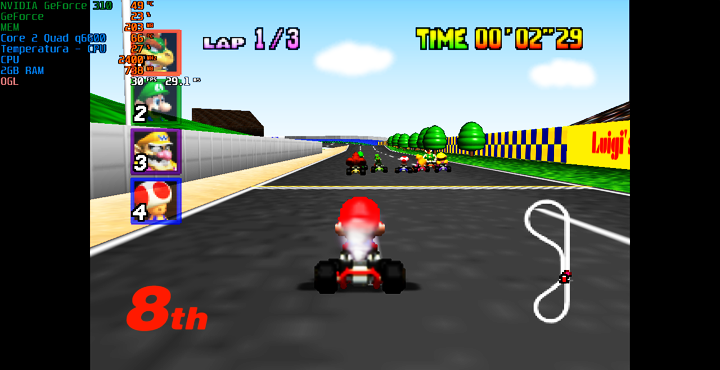 ---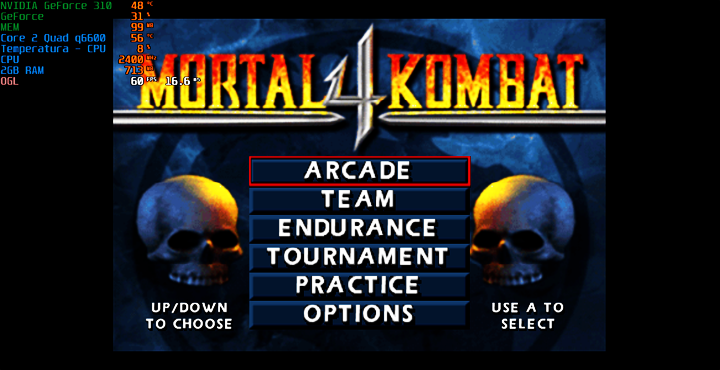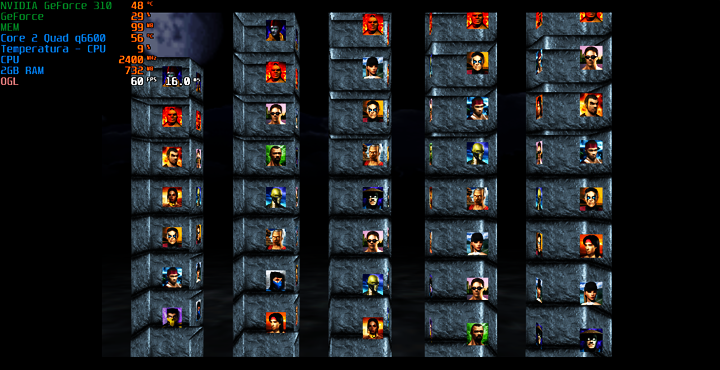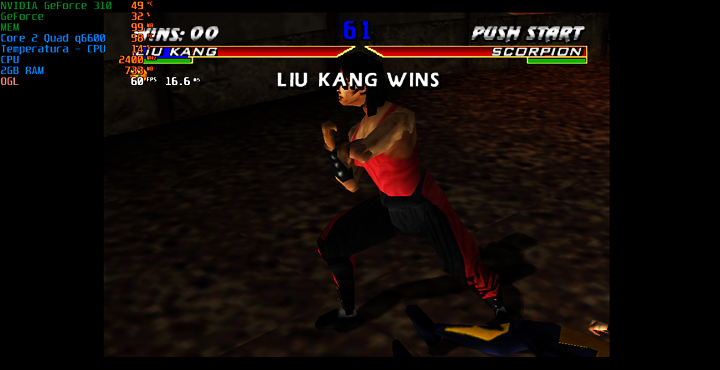 As you have seen in the screenshots I have made of some games, the performance is quite optimal and can be played in a fairly smooth manner, despite being a board with limited resources, components such as the video card and processor have made it have a better performance in all aspects. It is true that at this point we are only talking about old school classic games, but today they are games that despite their time have aged quite well and are still part of the world of video games actively.
In this way I conclude my project... I am quite happy with what I have achieved with this PC, after being inactive for more than 8 years, I was able to bring it back to life and thus give it another great opportunity. Remember to always set goals and do not rest until you achieve them, be happy and enjoy life... Without more to add I say goodbye, bye bye!
Como han podido ver en las capturas de pantalla que he hecho de algunos juegos, el rendimiento es bastante óptimo y se puede jugar de una manera bastante fluida, a pesar de ser una Placa de recursos limitados, los componentes tales como la tarjeta de video y procesador han hecho que la misma tenga un mejor rendimiento en todos los aspectos. Bien es cierto que en este punto hablamos solo de juegos clásicos de la vieja escuela, pero a día de hoy son juegos que a pesar de su tiempo han envejecido bastante bien y siguen formando parte del mundo de los videojuegos de forma activa.
De esta manera doy por concluido mi proyecto... Estoy bastante feliz de lo que he logrado con esta PC, después de estar durante más de 8 años inactiva, la pude regresar a la vida y de ese modo darle otra gran oportunidad. Recuerden proponerse siempre metas y no descansar hasta lograrlas, sean felices y disfruten de la vida... ¡Sin más que agregar me despido, bye bye!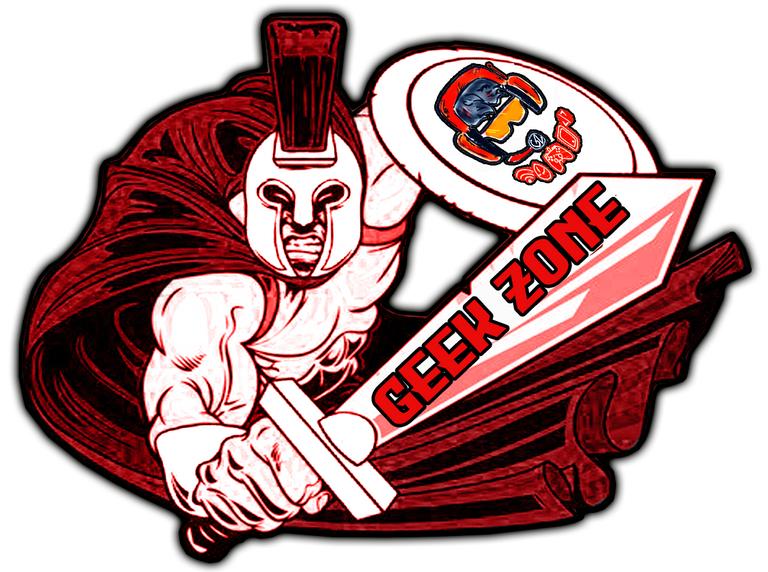 All the images that I showed in this content are of my total authorship. Thanks for visiting and reading my content, see you soon!
Todas las imágenes que mostré en este contenido son de mi total autoría. Gracias por visitar y leer mi contenido, hasta pronto!