ENG
Hello Colleagues! Welcome once again to another content of my authorship... It's been a long time since I made my last post, I've had some inconveniences but as far as possible I've been able to solve them little by little.
Now then! Today I want to present my new acquisition, it is a Gamer RGB Keyboard model CADEVE 9188.
ESP
¡Qué tal Colegas! Sean bienvenidos una vez más a otro contenido de mi autoría… Ha pasado bastante tiempo desde que hice mi último post, he tenido algunos inconvenientes pero en la medida de lo posible he podido ir solucionando de a poco.
¡Ahora bien! El día de hoy quiero presentar mi nueva adquisición, es un Teclado Gamer RGB modelo CADEVE 9188.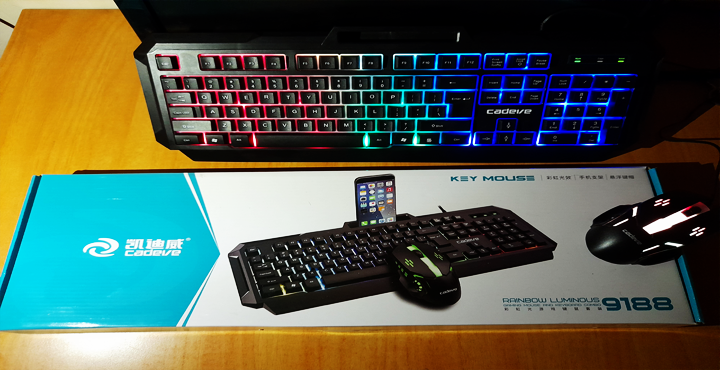 I must say that it is not a mechanical keyboard, but even so the material by which it is made is quite solid, it is a very resistant plastic. The keys are quite manageable when pressing them quickly. The truth is that I feel very satisfied with the investment I have made in this new acquisition.
Debo decir que no es un teclado mecánico, pero aun así el material por el cual está hecho es bastante sólido, es un plástico muy resistente. Las teclas son bastante manejables a la hora de presionarlas con rapidez. La verdad me siento muy satisfecho por la inversión que he hecho en esta nueva adquisición.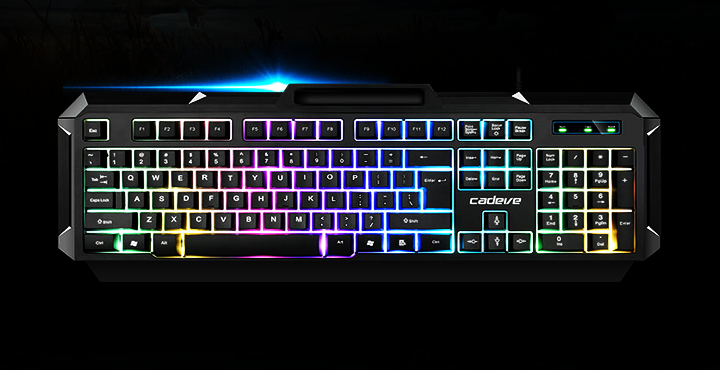 Along with the keyboard has also come a nice Mouse, with respect to it I can say that it is very simple, it is like any ordinary mouse, the only different thing is the design and RGB lighting that brings built to have that good aesthetics along with the keyboard.
Junto con el teclado también ha venido un lindo Mouse, con respecto al mismo puedo decir que es muy sencillo, es como cualquier mouse común y corriente, lo único diferente es el diseño y la luminosidad RGB que trae incorporada para tener esa buena estética junto con el teclado.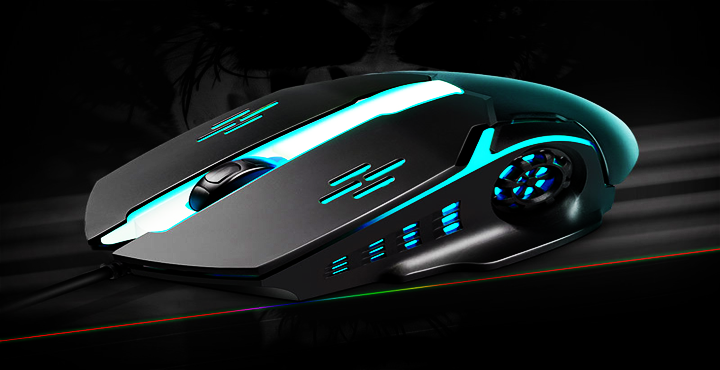 Going into a little more detail ... About the mouse I can say that despite being quite simple, its colors make it quite unique for me, honestly is the first time I have components in PC computer with RGB luminosity and the simple fact of seeing it change color continuously is something that I really like, I'm like a baby with a new toy hahaha xD
Entrando un poco más en detalle… Sobre el mouse puedo decir que a pesar de ser bastante sencillo, sus colores lo hacen bastante únicos para mí, honestamente es la primera vez que tengo componentes en PC ordenador con luminosidad RGB y por el simple hecho de verlo cambiar de color continuamente es algo que me gusta mucho, estoy como un bebe con juguete nuevo hahaha xD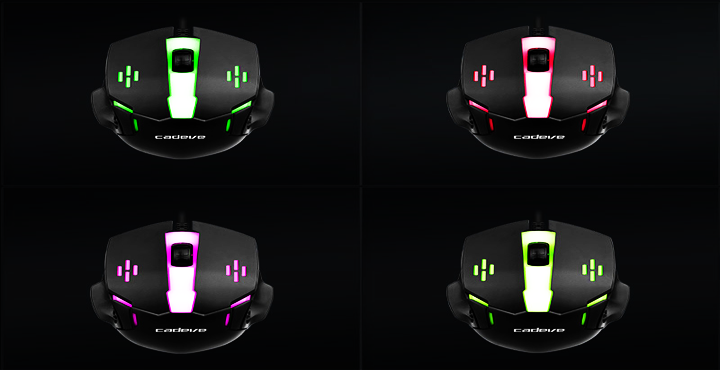 Speaking now again about the keyboard, I must also say that I have been delighted with the support that brings to place our mobile, this aspect seems to me quite great because it allows somehow have more comfort when it comes to take it for some reason. For example, right now I'm doing missions in Rising Star =), so this allows me to have more comfort when it comes to being aware of the time of the missions. This aspect in my opinion turns out to be quite essential and I really liked it a lot.
Hablando ahora nuevamente del teclado, debo decir también que he quedado encantado con el soporte que trae para ubicar nuestro móvil, este aspecto me parece bastante genial ya que permite de alguna manera tener más comodidad a la hora de cogerlo por algún motivo. Por ejemplo, ahora mismo me encuentro haciendo misiones en Rising Star =), así que esto me permite tener más comodidad a la hora de estar pendiente del tiempo de las misiones. Este aspecto a mi parecer resulta ser bastante esencial y la verdad me ha gustado mucho.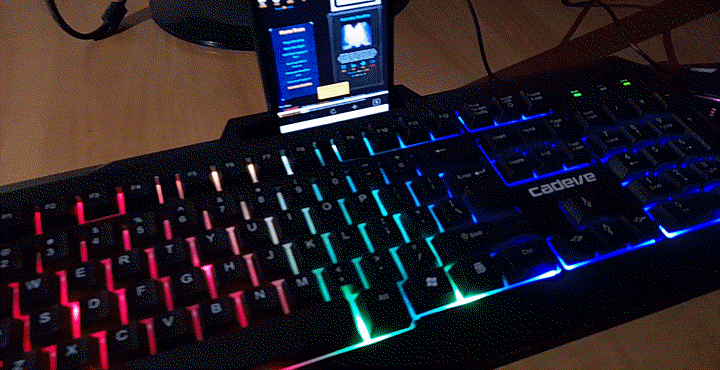 Regarding the size it is a little bigger than any of the keyboards I've had before, it measures 184mm*471mm. At least for me for being the first time to have a keyboard of this type, I can say that I feel quite comfortable when moving my fingers on each of the keys, for example for Dota which is one of my favorite games, comfort when combining skills is very optimal, I can even say that this will help to further improve my game in online games.
Con respecto al tamaño es un poco más grande que cualquiera de los teclados que haya tenido antes, tiene unas medidas de 184mm*471mm. Por lo menos para mí por ser la primera vez en tener un teclado de este tipo, puedo decir que lo siento bastante cómodo a la hora de desplazar mis dedos por cada una de las teclas, por ejemplo para el Dota que es uno de mis juegos favoritos, la comodidad a la hora de combinar las habilidades es muy optima, hasta puedo decir que esto ayudará a mejorar aún más mi juego en partidas online.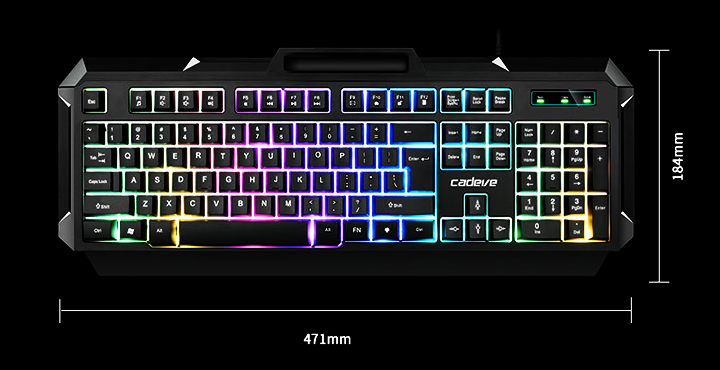 For its part, the mouse maintains a standard size, very similar to any classic mouse, but as I said at the beginning, due to its design it is much more comfortable and has a better grip. Its weight is minimal and this makes scrolling much more controlled and effective.
Por su parte el Mouse mantiene un tamaño estándar, muy parecido a cualquier mouse clásico, pero como ya lo he dicho en un principio por su diseño es mucho más cómodo y con un mejor agarre. Su peso es mínimo y esto hace que el desplazamiento sea mucho más controlado y efectivo.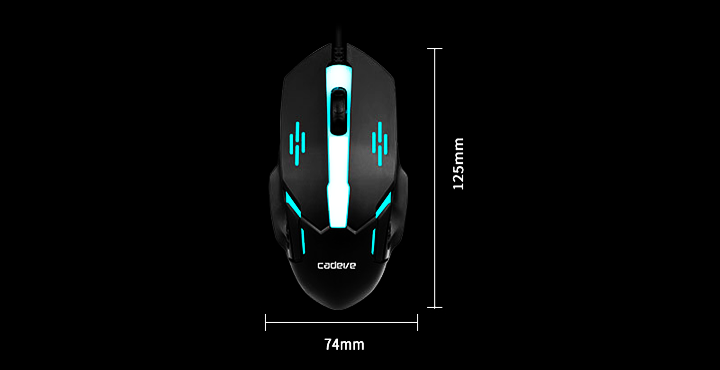 And thus ends the presentation of my new acquisition... But before finishing I want to say that this improvement will not be the only one in my PC Computer low end (For the moment), I plan to continue incorporating new components until I can bring it to a mid-range at least. I won't say anything else, for those who like you can keep an eye on my next content, I will surely bring another good component for my modest DDR2 computer.
Y de esta manera acaba la presentación de mi nueva adquisición… Pero antes de finalizar quiero decir que esta mejora no va ser la única en mi PC Ordenador de gama baja (De momento), tengo pensado seguir incorporando nuevos componentes hasta poderlo llevar a una gama media por lo menos. No diré nada más, para el que guste puede estar pendiente de mi próximo contenido, seguramente traiga otro buen componente para mi modesto ordenador DDR2.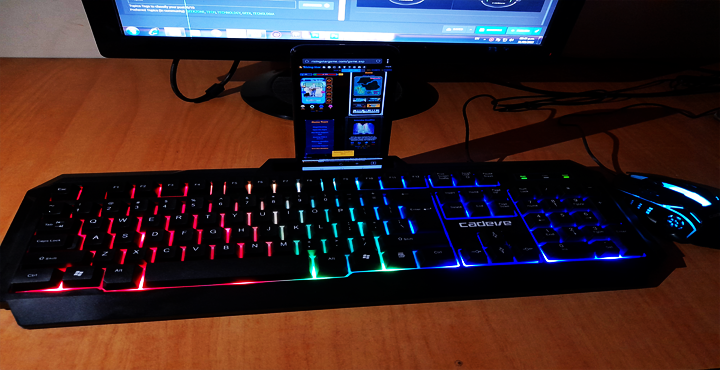 Some of the images shown in this content were taken from the web, by clicking on each of them you will be redirected to its link page. All other images are of my authorship.
Thanks for visiting and reading my content, see you soon!
Algunas de las imágenes mostrada en este contenido fueron tomas de la web, haciendo click en cada una de ellas podrán ser redirigidos a su pagina de enlace. Todas las demás imágenes son de mi autoría.
Gracias por visitar y leer mi contenido, hasta pronto!