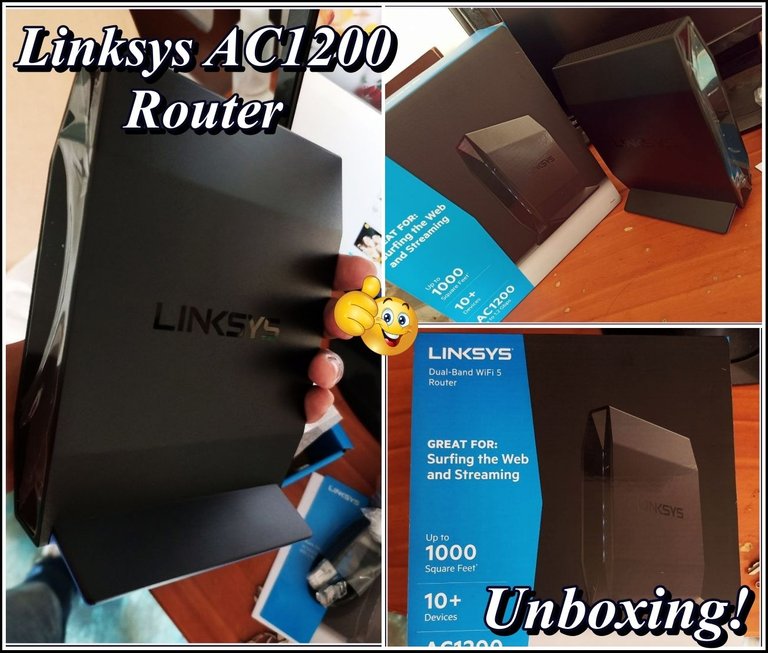 Hola amigos, me alegra estar por aquí compartiéndoles contenido, esta vez quiero mostrarles el nuevo router de casa, Linksys AC1200.
Hello friends, I'm glad to be around sharing content with you, this time I want to show you the new home router, Linksys AC1200.
---
Hace un tiempo compartí por aquí la antena que usaba para compartir Wifi desde mi PC, una USB.
Some time ago I shared here the antenna I used to share Wifi from my PC, a USB one.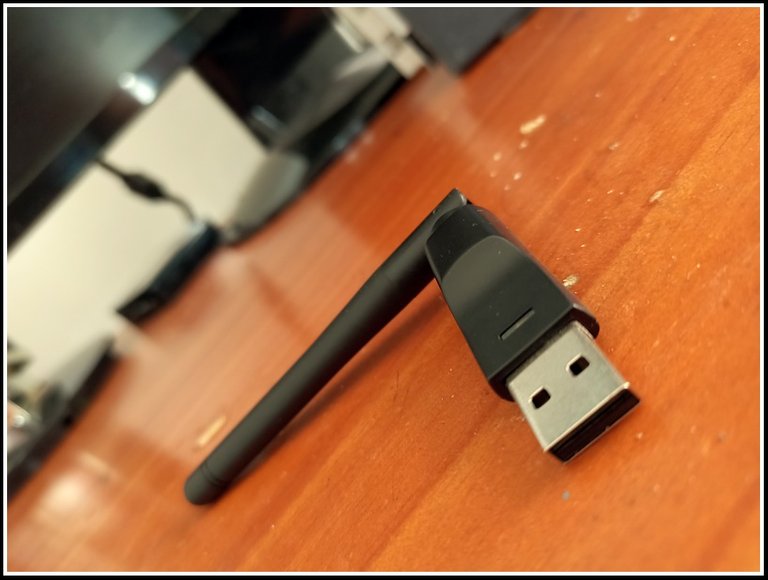 ---
Esta antena de 150Mbps, fue fiel, funcionó bien aunque últimamente estaba dando problemas de conexión, muchas veces no podía conectarme al wifi hasta reiniciar varias veces la conexión, además de que muchos áreas de la casa no llegaba la señal, tampoco en el piso de arriba era estable.
This antenna of 150Mbps, was faithful, it worked well although lately it was giving connection problems, many times I could not connect to the wifi until restarting the connection several times, in addition to many areas of the house the signal did not reach, also in the upstairs was not stable.
---
¿Qué adquirimos?
Router Lynksys AC1200.
Teniendo en cuanta que la marca pertenece a CISCO fue confiable, aquí en el mercado buscando opciones, mayormente ofrecen TP-Link y Mercusys que también pertenece al gigante TP-Link pero al parecer es mas económica.
What did we acquire?
Lynksys AC1200 router Lynksys AC1200 router.
Taking into account that the brand belongs to CISCO was reliable, here in the market looking for options, mostly offer TP-Link and Mercusys which also belongs to the giant TP-Link but apparently is cheaper.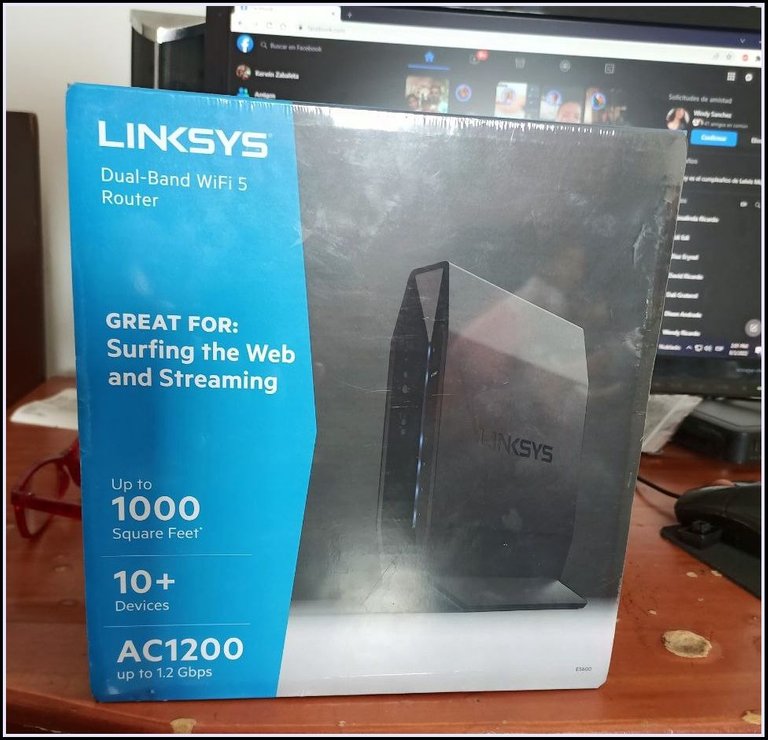 ---
Las características principales de este Router abarcan:
Velocidad de 1.2Gbps.
Tecnología Wifi 5.
Doble banda, 5GHz y 2.4Ghz.
Alcance de hasta 1000 pies cuadrados.
Fácil configuración (y vaya que es fácil)
The main features of this Router include:
1.2Gbps speed.
Wifi 5 technology.
Dual band, 5GHz and 2.4Ghz.
Range up to 1000 square feet.
Easy setup (and boy is it easy).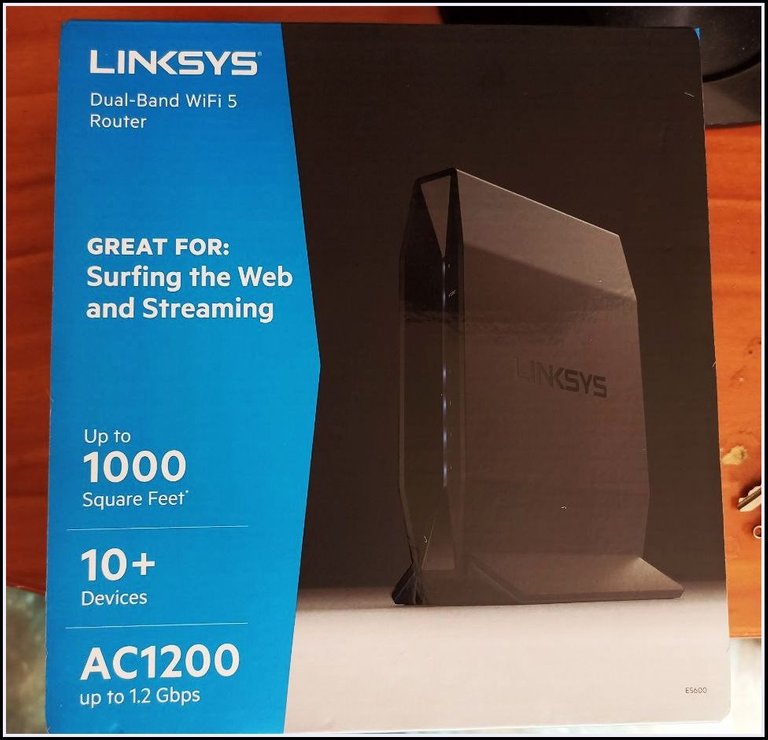 ---
Una de las cosas que mas llamó mi atención, no se si por ignorancia y es que cuando estaba por comprarlo me doy cuenta que no tiene antenas, investigando en la pagina oficial de la marca descubro que si posee, y una de las características mas llamativas visualmente es que las posee internas. 4 antenas internas que permiten la conexión, haciéndolo bastante atractivo.
Este Router lo conseguí en una tienda física, por un precio de 55 dólares, lo vi bastante económico teniendo en cuenta las características, y que por ejemplo en mercado libre está de 70 a 80 dólares y en Amazon en 50$.
One of the things that caught my attention, I don't know if it was out of ignorance, is that when I was about to buy it I realized that it doesn't have antennas, investigating on the official website of the brand I discovered that it does have them, and one of the most visually striking features is that it has internal antennas. 4 internal antennas that allow the connection, making it quite attractive.
This Router I got it in a physical store, for a price of 55 dollars, I saw it quite economic considering the characteristics, and that for example in free market is 70 to 80 dollars and in Amazon in 50$.
---
Desempaquetado:
Al abrir la caja lo primero que nos encontramos es el manual y la garantía.
Unboxing:
When we open the box the first thing we find is the manual and warranty.
---
Seguidamente tenemos el cable de alimentación, y un cable de red corto (1m) para conectar la PC.
Next we have the power cable, and a short network cable (1m) to connect the PC.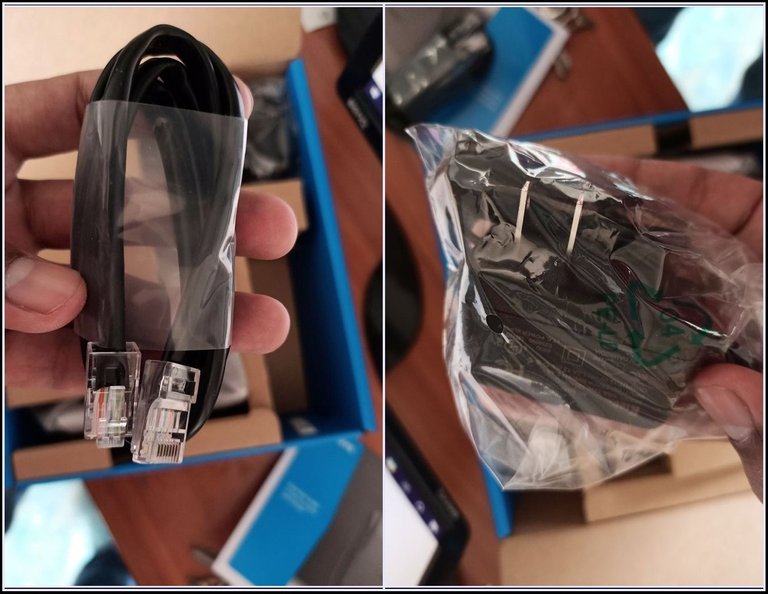 ---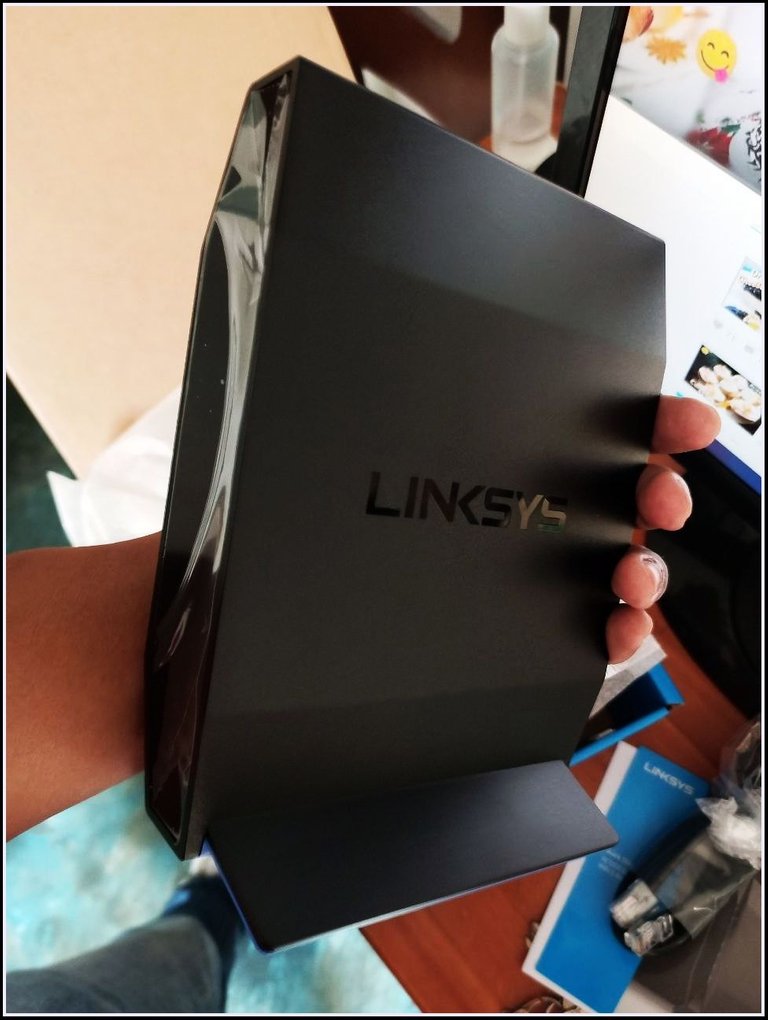 ---
La conexión, sumamente sencilla, conecté el cable de internet, el cable de conexión con la pc, el de alimentación. Encendemos, esperamos unos segundos.
The connection, extremely simple, I connected the internet cable, the pc connection cable, the power cable. We turn on, wait a few seconds.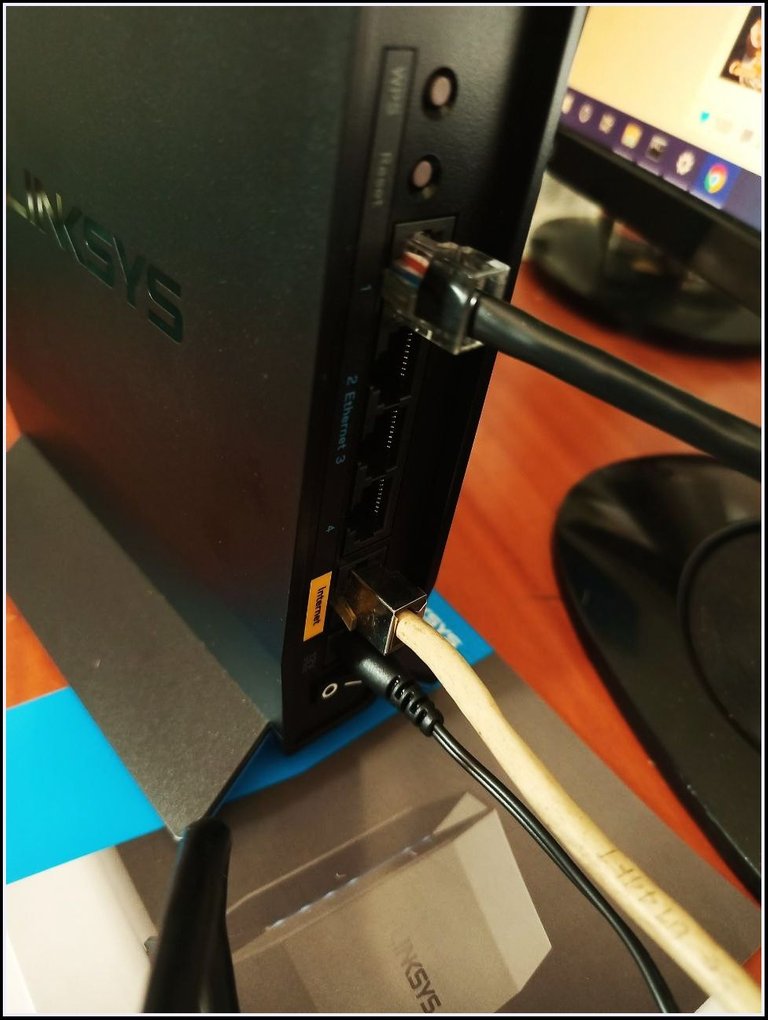 ---
Al ingresar la dirección IP al navegador, que por defecto siempre es 192.168.1.1, después de aceptar los términos y condiciones, nos aparecerá la siguiente pantalla, donde configuraremos el nombre y la contraseña del Wifi, tanto para la red 2.4Ghz y la red 5.0Ghz.
When entering the IP address to the browser, which by default is always 192.168.1.1.1, after accepting the terms and conditions, the following screen will appear, where we will configure the Wifi name and password, both for the 2.4Ghz network and the 5.0Ghz network.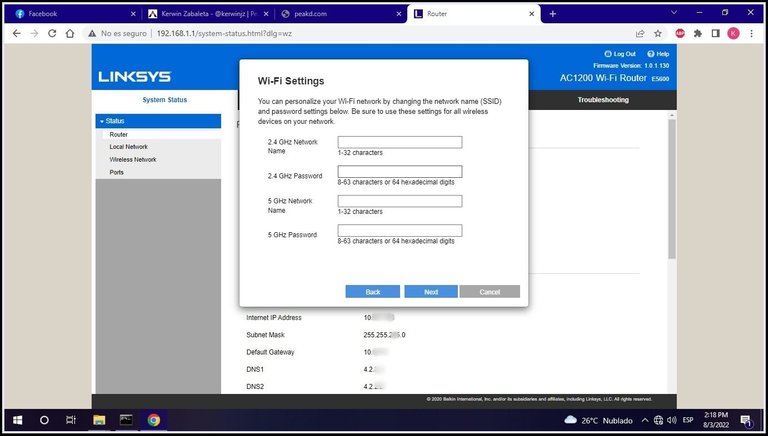 ---
Después de esto no queda nada mas adicional, a menos que nuestro tipo de conexión lo requiera.
En mi caso, tuve que clonar la MAc de mi pc, debido a que el servicio de internet del que dispongo me configuró la conexión en esta pc cuando lo contraté, en un principio no conectaba, solo tuve que ingresar a este apartado y listo.
After this there is nothing else to do, unless our type of connection requires it.
In my case, I had to clone the MAc of my pc, because the internet service that I have configured the connection on this pc when I hired it, at first it did not connect, I just had to enter this section and that was it.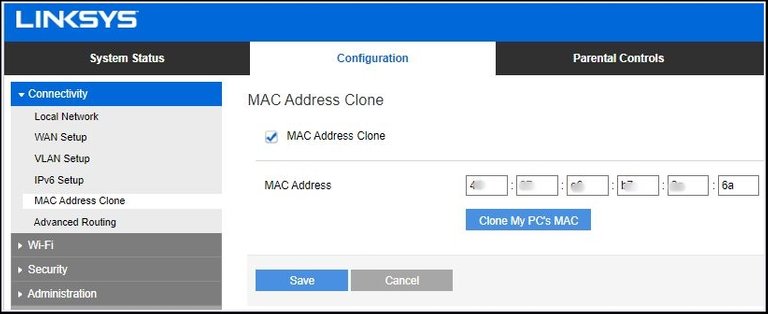 ---
De esta manera quedó configurado, listo para usar.
Ahora tengo cobertura en todo los rincones de la casa 😆
This way it was configured, ready to use.
Now I have coverage in every corner of the house 😆.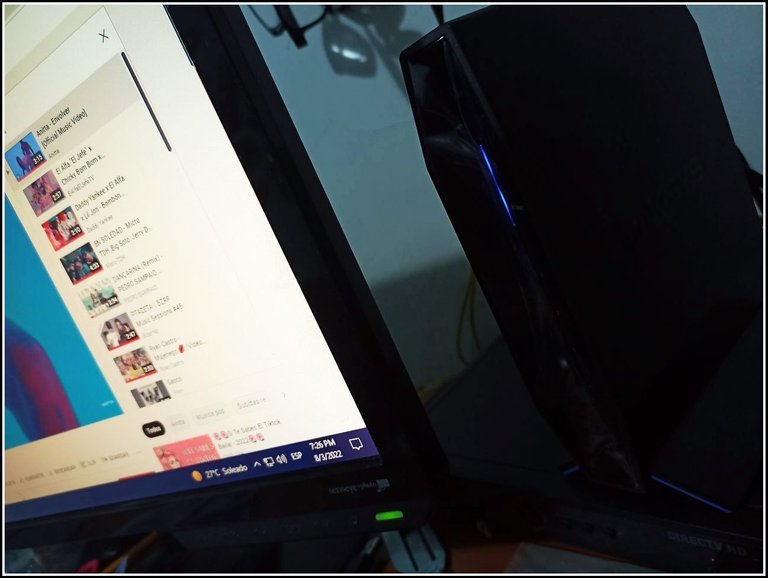 ---
---
Hasta aquí mi aporte queridos amigos tecnológicos.
Espero haya sido de su agrado.
Todas las fotos son propias. Contenido de mi autoría. Especificaciones aquí descritas fueron sacadas desde la caja del producto.
Banners creados en: Canva.
Será hasta una nueva oportunidad.
So much for my contribution, dear technological friends.
I hope you have enjoyed it.
All photos are my own. Content is my own. Specifications described here were taken from the product box.
Banners created in: Canva.
It will be until a new opportunity.
---
Bye! 😊