Como creadores de contenido digital, siempre necesitamos tener las herramientas más útiles que nos hagan el proceso de creación y de trabajo mucho más cómodo, fácil y optimo. Es por eso que en esta oportunidad, quiero compartir con ustedes, la comparación entre dos herramientas para remover el fondo de las imágenes para newbies. Removebg versus Iconos8.es
As digital content creators, we always need to have the most useful tools that make the process of creation and work much more comfortable, easy and optimal. That is why in this opportunity, I want to share with you, the comparison between two tools to remove the background of images for newbies. Removebg versus Icons8.es.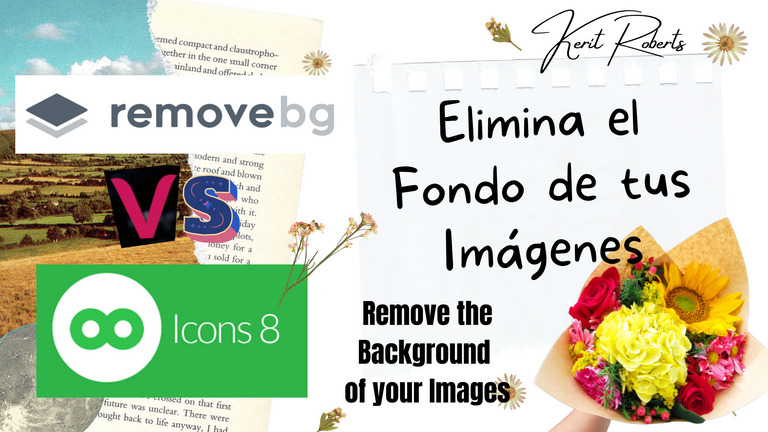 Imagen hecha por mí @keritroberts | Image made by me in Canva

Removebg Vs Iconos 8
Mi hermano @reinoldroberts hace días me envió un reel de Instagram que hablaba de Iconos8.es una página que posee iconos, ilustraciones, fotos, música y herramientas de diseño, y entre estas tiene la opción de remover el fondo de las imágenes y que según esta entrega las imágenes con la misma calidad de la imagen original, y según el chico que hacia la comparación esta página era mejor que Removebg. Y yo tenía que probar esto, porque nunca me quedo solo con las opiniones de los demás.
My brother @reinoldroberts days ago sent me an Instagram reel that talked about Iconos8.es a page that has icons, illustrations, photos, music and design tools, and among these has the option to remove the background of the images and that according to this delivers the images with the same quality of the original image, and according to the guy who made the comparison this page was better than Removebg. And I had to try this, because I am never left alone with the opinions of others.
Así que tome una imagen original, tomada por mí hace un par de meses y decidí probar ambas herramientas, para comparar luego los resultados y dar mi opinión final.
So I took a original image, taken by me a couple of months ago and decided to test both tools, then compare the results and give my final opinion.
---
Imagen Original | Original Image
Detalles de la Imagen:
✔️ Dimensiones: 4000 x 3000
✔️ Ancho: 4000 píxeles
✔️ Alto: 3000 píxeles
Image Details:
✔️ Dimensions: 4000 x 3000.
✔️ Width: 4000 pixels.
✔️ Height: 3000 pixels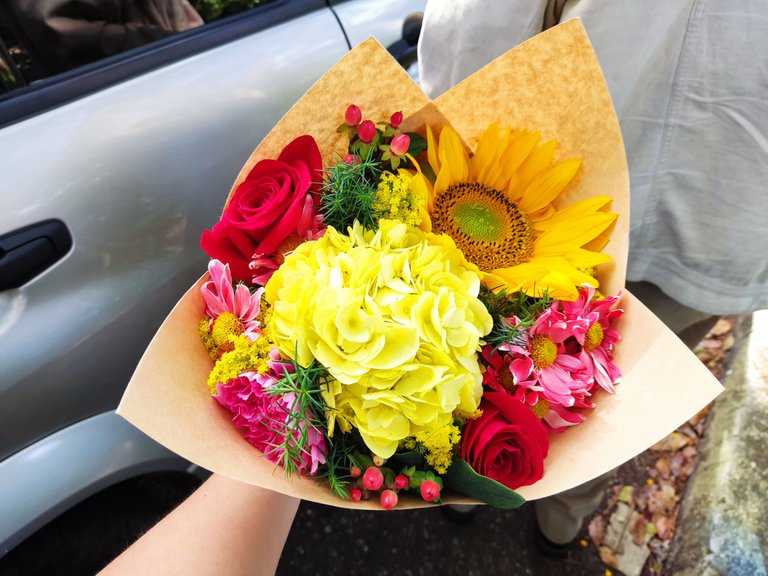 ---
Procedimiento | Procedure
En primer lugar, cargue la imagen original en Removebg, la herramienta que actualmente yo usaba para eliminar el fondo de mis imágenes, y guarde el resultado. Seguidamente, cargue la misma imagen en Iconos8.es, la herramienta que estaba probando por primera vez.
Y obtuve los resultados que ven a continuación:
First, I loaded the original image into Removebg, the tool I was currently using to remove the background of my images, and saved the result. Next, I loaded the same image into Iconos8.es, the tool I was trying for the first time.
And I got the results you see below:
---
Resultados | Results
| Removebg | Iconos8 |
| --- | --- |
| | |
| Detalles de la Imagen | Image Details |
| Dimensiones: 577 x 433 | Dimensions: 4000 x 3000 |
| Ancho: 577 píxeles | Width: 4000 pixels |
| Alto: 433 píxeles | Height: 3000 pixels |
---
Conclusión | Conclusion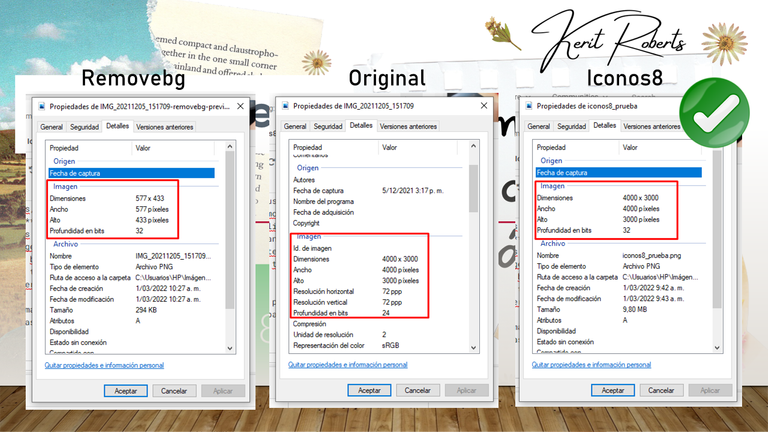 Imagen hecha por mí | Image made by me
Ahora, luego de realizadas las pruebas con cada herramienta. Llego la hora de tomar una decisión. ¿Cuál herramienta ofrece mejores resultados? ¿Es verdad que Iconos8 devuelve la imagen en calidad original?.
Para responder estas preguntas fue necesario comparar la cantidad de pixeles de la imagen original comparada con la cantidad de pixeles con la que quedaban las imágenes luego de remover su fondo tanto con Removebg como con Iconos8. Puesto que los pixeles de una imagen es una medida de su calidad, cuantos más píxeles la compongan, mayor definición tendrá una imagen.
Como ven en la imagen superior, la imagen que resulto de Iconos8 no perdió resolución. Sin embargo, no se elimino el fondo completo (esto no sucede siempre), pero sigue manteniendo su calidad original. Así que Iconos8 si cumple lo que promete. Por otra parte, Removebg si hizo bien el trabajo de remover todo el fondo, pero la calidad de la imagen disminuyó considerablemente.
Now, after testing with each tool, it is time to make a decision. It is time to make a decision. Which tool offers better results? Is it true that Iconos8 returns the image in original quality?.
To answer these questions it was necessary to compare the amount of pixels of the original image compared to the amount of pixels the images were left with after removing their background with both Removebg and Iconos8. Since the pixels of an image is a measure of its quality, the more pixels that compose it, more definition an image will have.
As you can see in the image above, the image that resulted from Iconos8 did not lose resolution. However, the entire background was not removed (this does not always happen), but it still maintains its original quality. So Icons8 does deliver what it promises. On the other hand, Removebg did do a good job of removing the entire background, but the image quality decreased considerably.
---
Palabras Finales | Final Words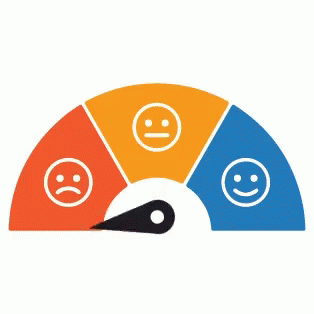 Entonces, ¿Cuál herramienta es mejor?. En mi opinión, considero que Iconos8 venció a Removebg. Yo prefiero tener una imagen de calidad y editar luego si tiene detalles, en alguna otra herramienta como Photoshop.
Las desventajas de Iconos8 es que para remover el fondo de más de 3 imágenes tienes que registrarte en su página (pero es sencillo) y además solo permite como máximo un tamaño de imagen de 5MB. Por esa parte, existen esas limitaciones (porque nada podía ser perfecto).
Ya queda en ustedes decidir y probar que herramienta es mejor. Así que Hivers, esto fue todo por hoy. Espero que mi post sea útil para ustedes. Cuéntenme en los comentarios, si ya habían probado estas herramientas, si conocen otra mejor o ¿Cuáles fueron sus impresiones?...¡Nos leemos!
So, Which tool is better. In my opinion, I consider Icons8 beat Removebg. I prefer to have a quality image and then edit if it has details, in some other tool like Photoshop.
The disadvantages of Icons8 is that to remove the background of more than 3 images you have to register on their page (but it's easy) and it also only allows maximum image size** of 5MB. For that part, there are those limitations (because nothing could be perfect).
It is up to you to decide and test which tool is better. So Hivers, that was all for today. I hope my post is useful for you. Tell me in the comments, if you had already tried these tools, if you know a better one or what were your impressions... See you later!

¡Gracias por llegar hasta aquí! | Thanks for making it this far!
¡Buenas Vibras para todos! | Good Vives for All!

Separador de texto | Text separator: separadores-de-texto-para-blog | cryptocharon
Texto traducido en | Text translated in: DeepL
Fotos tomadas por mí | Photos taken by me @keritroberts ; Dispositivo | Device: POCO X3 PRO