---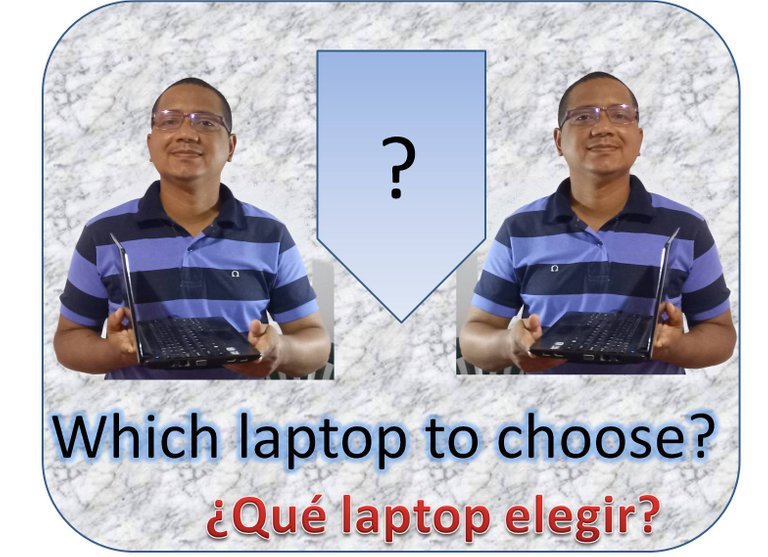 Un saludo muy cariñoso para los valiosos miembros de esta mi comunidad, espero que el éxito los acompañe y se hagan realidad sus metas y proyectos. Hoy les hablare de uno precisamente que tengo a corto plazo y les compartiré el fruto de mi investigación al decidir que laptop compararme para seguir realizando contenido con herramientas más potentes y moderna. Espero les guste el contenido de mi post de hoy.
Considero que tener un equipo y herramientas adecuadas juega un papel muy importante en la creación de contenido de calidad. Por supuesto la creatividad ingenio perseverancia y visión de futuro son claves pero al fin y al cabo si no tenemos una herramienta tecnológica mediante la cual llevar nuestras ideas desde nuestra mente e imaginación hasta plasmarlo en un blog entonces el trabajo es cuesta arriba fácilmente podría quitarnos la inspiración o retrasar nuestro trabajo. Así que para mí es importante tener un buen equipo.
A very warm greeting to the valuable members of this my community, I hope that success accompanies you and your goals and projects come true. Today I will talk about one of them precisely that I have in the short term and I will share with you the fruit of my research in deciding which laptop to compare myself to continue making content with more powerful and modern tools. I hope you like the content of today's post.
I believe that having the right equipment and tools plays a very important role in creating quality content. Of course creativity, ingenuity, perseverance and vision are key but at the end of the day if we don't have a technological tool to take our ideas from our mind and imagination to a blog then the work is uphill and could easily take away our inspiration or delay our work. So for me it is important to have a good team.
---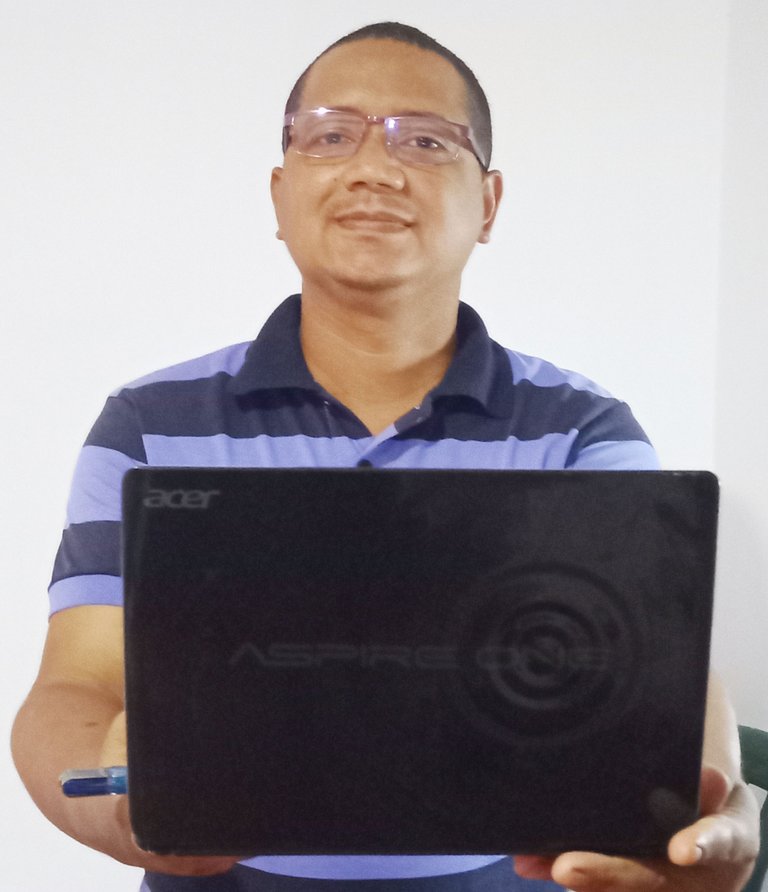 Después de algún tiempo ahorrado, y tradeando y también con una entrada de dinero inesperada he logrado reunir lo suficiente para compararme una laptop nueva. Eso me tiene contento ya que actualmente no tengo las mejores condiciones para trabajar. Cuento con una mini laptop de solo 1 Gb de memoria RAM para los que no conocen tanto del tema trabajar con un equipo así es como llenar un tanque de mil litros con un gotero. Estoy exagerando un poco pero lo que les quiero decir es que es muy poca capacidad para todo lo que tengo que hacer día a día. Debo agregar que hace más de diez años que tengo mi mini laptop. Ahora el asunto es en vista de que existen tantas opciones en el mercado ¿Cuál debo elegir? Después de investigar a fondo el tema le comentare que características debe tener mi laptop ideal tomando en cuenta el precio mis necesidades e incluso gustos.
Como primer punto la laptop que debo elegir debe durarme por lo mínimo cinco años. No puedo comprar laptop con regularidad ya que esta es una herramienta de trabajo así que como lo barato sale caro es mejor gastar un poco mas por algo que sea duradero que ahorrarme un dinero ahora y dentro de poco tener que gastar mas.
Empezando por la memoria RAM, existen en el mercado diferentes opciones 4Gb, 8Gb y 16 Gb la de 4 Gb es por supuesto mas económica pero ¿esa cantidad será suficiente de aquí al año que viene o dentro de cinco años? Creo que no. Así que entre la de 8 y 16 creo que lo más razonable para mi será escoger la de 8 considerando los costos. Eso si debo asegurarme de que pueda expandirse la memoria ya que algunas computadoras vienen con una memoria RAM estable y sin capacidad de expandirse. Comprar una así sería un error.
El siguiente punto que investigue es el procesador que es el cerebro de la laptop y definitivamente no me conviene comprar Celeron o Pentium aunque son más baratos ya que es muy lento y además se calienta considerablemente y volviendo a lo que dije anteriormente no los veos en cinco años siendo funcionales. Después de pensarlo bien creo que un procesador I5 de Intel (AMD 12 o R5) cubriría bien mis necesidades, mi presupuesto y mi tiempo de uso.
El disco también es un punto relevante que debo considerar al decidirme como el disco duro es la una de almacenamiento del computador es sencillo ver que necesito ya que en los momentos los disco duros más básicos tienen una capacidad de almacenamiento excelente (250 Gb o 500 Gb). Eso si lo digo por experiencia el disco duro con parte mecánicas móviles quedo atrás. Ni siquiera lo consideraría ya que lo nuevo y que le veo futuro es el disco duro en estado Sólido ya que la velocidad es diez veces más alta que el primero. Así que definitivamente en cinco años no veo funcional el disco duro mecánico. No lo aceptare bajo ningún concepto.
Finalmente algo que casi nadie toma en cuenta son las cantidad puestos USB. Los puestos donde conectaremos el Mouse el Teclado en caso de que usemos uno adicional para sacar cuentas los teléfonos memoria flash impresora y pare usted de contar. Si no notamos en cuenta la cantidad de puestos USB es probable que luego tengamos que comprar adaptadores.
En fin fue exhaustiva la investigación pero ahora me siento más confiado en la selección de mi nuevo equipo que usare para crear contenido en esta enorme red social. En los próximos días les hare un post con el resultado de mi búsqueda. Gracias por tomarte el tiempo para leer mi post. Siéntete en libertad de dejar un comentario sobre el tema.
Me despido con un fuerte abrazo espero que la pasen de lo mejor.
Fotos y separador de mi propiedad
After some time saving, and trading and also with an unexpected cash inflow I have managed to get enough money to buy a new laptop. That makes me happy because currently I don't have the best conditions to work. I have a mini laptop with only 1 Gb of RAM memory, for those who don't know much about the subject, working with a computer like this is like filling a thousand liter tank with an eyedropper. I am exaggerating a little but what I want to tell you is that it is very little capacity for everything I have to do every day. I should add that I have had my mini laptop for more than ten years. Now the question is, since there are so many options in the market, which one should I choose? After researching the subject in depth I will tell you what features my ideal laptop should have taking into account the price, my needs and even my tastes.
First of all, the laptop I should choose should last at least five years. I can not buy laptop regularly as this is a work tool so as cheap is expensive is better to spend a little more for something that is durable than save money now and soon have to spend more.
Starting with the RAM memory, there are different options on the market 4Gb, 8Gb and 16 Gb the 4 Gb is of course cheaper but will that amount be enough next year or five years from now? I don't think so. So between the 8 and 16 I think the most reasonable for me will be to choose the 8 considering the costs. That is if I have to make sure that the memory can be expanded as some computers come with a stable RAM memory and no expandability. Buying one like that would be a mistake.
The next point I investigated is the processor which is the brain of the laptop and I definitely do not want to buy Celeron or Pentium even though they are cheaper as it is very slow and also heats up considerably and going back to what I said before I do not see them in five years being functional. After thinking it through I think that an Intel I5 processor (AMD 12 or R5) would cover my needs, my budget and my time of use.
The disk is also a relevant point that I must consider when deciding as the hard disk is the one of storage of the computer it is simple to see what I need since at the moment the most basic hard disks have an excellent storage capacity (250 Gb or 500 Gb). That if I say it for experience the hard disk with mechanical movable part is left behind. I would not even consider it since the new and that I see future is the hard disk in solid state since the speed is ten times higher than the first one. So definitely in five years I do not see the mechanical hard disk functional. I will not accept it under any circumstances.
Finally something that almost nobody takes into account is the number of USB ports. The posts where we will connect the Mouse the Keyboard in case we use an additional one to make accounts the phones flash memory printer and stop you to count. If we do not take into account the number of USB ports it is likely that we will have to buy adapters later.
Anyway, it was exhaustive research but now I feel more confident in the selection of my new equipment that I will use to create content on this huge social network. In the next few days I will make a post with the result of my search. Thanks for taking the time to read my post. Feel free to leave a comment on the topic.
I say goodbye with a big hug and I hope you have a great time.
Photos and separator of my property
---