---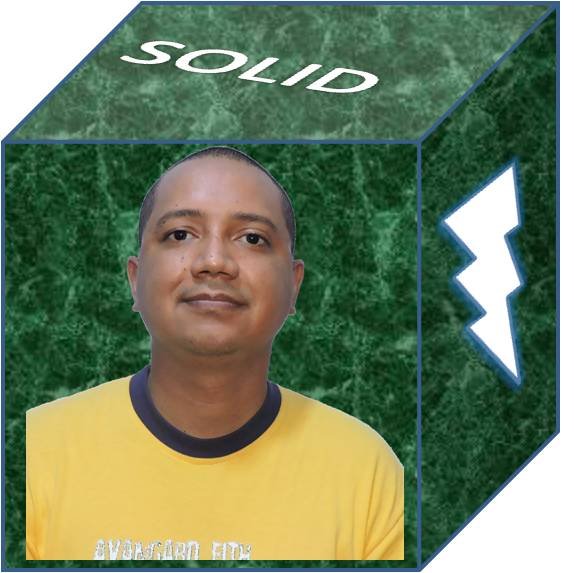 Un saludo para ustedes los valiosos miembros de esta enorme comunidad donde podemos hacer realidad tantas metas y proyectos, a la vez que compartimos nuestras experiencias, aspiraciones y estrategias con los amigos. Espero que se encuentren bien y les guste el contenido que les traigo hoy.
Cada vez estoy mas comprometido con HIVE y por eso disfruto hacer contenido y compartirlo con todos ustedes. Esta labor me apasiona pero en los con frecuencia me he topado con varios obstáculo que hace tediosa esa tarea anteriormente les había comentado como empiece a usar un amplificador de wiffi para aumentar la velocidad de navegación incluso en la ultima habitación de mi vivienda y ahora les voy a contar como he ido resolviendo otro de los obstáculos que impedía subir mis post de manera rápida.
El problema en cuestión es que actualmente estoy usando para crear contenido un mini laptop. Se trata de un Acer One Touch y esta solo tiene 1gb de memoria ram. Eso es mu poco y por lo tan to los procesos lo esjecuta muy lento y cuando voy a adjuntar las fotos o tengo que abris smultaneamente el traductor el sitio de hive y mi correo es una comleta locura. La lentitud es desesperante y trasforma una tarea que me gusta tanto como lo es compartir mi contenido en la comunidad, en una verdadera odisea.
Greetings to you the valued members of this huge community where we can realize so many goals and projects, while sharing our experiences, aspirations and strategies with friends. I hope you are well and like the content I bring you today.
I am more and more committed to HIVE and that is why I enjoy making content and sharing it with all of you. I am passionate about this work but I have often run into several obstacles that make this task tedious. I had previously told you how I started using a wiffi amplifier to increase the speed of navigation even in the last room of my house and now I am going to tell you how I have been solving another obstacle that prevented me from uploading my posts in a fast way.
The problem in question is that I am currently using a mini laptop to create content. It is an Acer Aspire One and it only has 1gb of ram memory. That is very little and so all the processes are very slow and when I go to attach photos or I have to open the translator simultaneously the hive site and my mail is a madness. The slowness is desperate and transforms a task that I like as much as it is to share my content in the community, in a real odyssey.
---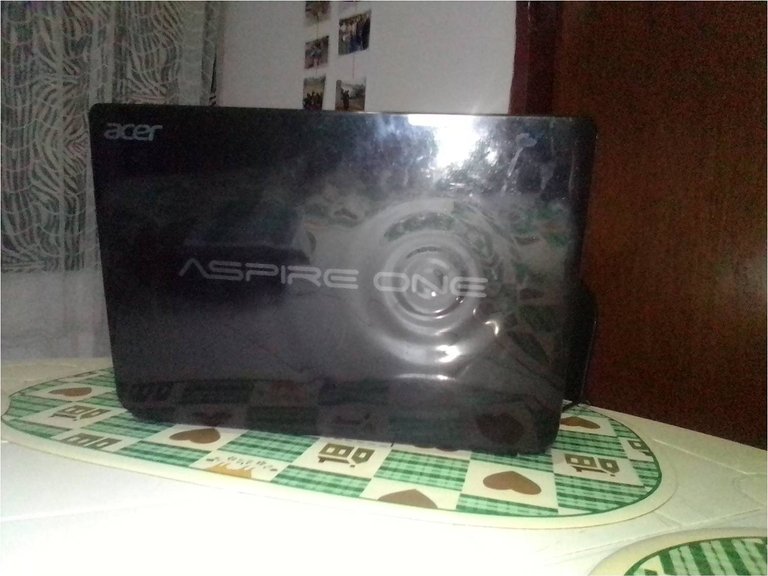 Investigue al respecto y vi algunas sugerencias en la red. Por ejemplo convertí un pendrive o memoria flash en una extensión de la memoria ram. Me pareció sencillo, accedí a propiedades de pendrive y allí seleccione en la opción Ready Boots logre un poquito de velocidad en mi mini laptop aunque no mucha.
También opte por desfragmentar mi disco duro, y finalmente ejecutar una serie de comandos con la finalidad de limpiar la basura electrónica acumulada en mi computadora y otros que me permitieron usar mi procesador y memoria Ram al máximo de su capacidad. El resultado fue bueno pero creo que fui muy optimista mientras estaba repotenciando mi computadora y me decepcione un poco al ver que solo estaba un poco más rápida y que aun perdía mucho tiempo cuando realizaba mis post.
I did some research and saw some suggestions on the net. For example, I turned a pendrive or flash memory into an extension of the ram memory. I found it easy, I went to pendrive properties and there I selected the Ready Boots option and I got a little bit of speed in my mini laptop although not much.
I also chose to defragment my hard drive, and finally run a series of commands in order to clean the electronic garbage accumulated in my computer and others that allowed me to use my processor and Ram memory to its maximum capacity. The result was good but I think I was very optimistic while I was upgrading my computer and I was a little disappointed to see that it was only a little faster and that I was still losing a lot of time when I was making my posts.
---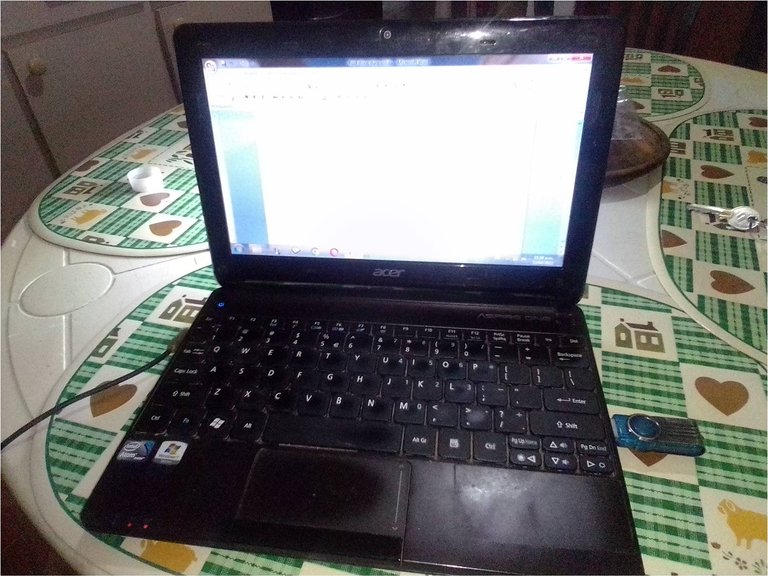 Lo cierto es que cuando compre mi mini laptop hace mas de diez años era muy rápida, pero en una década la tecnología cambia mucho, los programas son más pesados igual las página de internet mas cargadas de contenido y la memoria RAM tiene que trabajar a millón. Me quedo sorprendido que ya hasta existen teléfonos que tienen 18 gb de memoria ¡increíble! Reconozco que mi computadora ha resultado muy buena pero es hora que la reemplace. Eso será en un futuro. Por el momento no tengo el capital suficiente para realizar esa inversión.
No me di por vencido y lo último que hice para aumentar la eficiencia de mi mini y agilizar mi trabajo fue comprarme un disco duro solido o SSD ya que mi computadora tiene un pequeño disco duro mecánico. Básicamente la diferencia que le veo es que el disco duro mecánico tiene partes móviles en movimiento en su interior. El hecho que use chips para transferir la información lo hace más eficiente ya que realiza mas operaciones por segundo (IOPS), en estos la velocidad SE MIDE EN MB/S (megabytes por segundo) logrando alcanzar la tasa de transferencia hasta 500 MB/s. Esto es lo que les puedo decir de la parte técnica. En cuanto al resultado les puedo decir que fue una decisión excelente compran un disco duro solido. De verdad que la diferencia se nota. Ahora que estoy escribiendo este post. Me siento feliz del rendimiento de mi equipo. Si lo comparo con la velocidad de mis trabajos la diferencia es del cielo a la tierra. Realmente cambiar a un SSD marco un antes y después en mi trabajo creando contenido.
Quise compartirles esta nueva adquisición de Un SSD marca Kingston de 120 Gb. La inversión la hice con la finalidad de ir mejorando mi trabajo y las condiciones del mismo. A medida que voy adquiriendo ganancias en Hive he tratado de invertirlas en hacer más agradable la experiencia. Pensó que si mejoramos nuestras condiciones de trabajo lo disfrutamos mas lo hacemos mejor y al final el resultado es cada día se nota nuestro progreso. Esto es aplicable en cualquier ámbito de la vida.. Luego les hare un post cuando tenga mi Laptop nueva que es mi próxima meta. Reciban un Fuerte abrazo y gracias por leer mi post.
The truth is that when I bought my mini laptop more than ten years ago it was very fast, but in a decade the technology has changed a lot, the programs are heavier and the internet pages are more loaded with content and the RAM memory has to work a million times faster. I am amazed that there are even phones that have 18 gb of memory, incredible! I recognize that my computer has been very good but it is time to replace it. That will be in the future. At the moment I don't have enough capital to make that investment.
I did not give up and the last thing I did to increase the efficiency of my mini and speed up my work was to buy a solid state drive or SSD since my computer has a small mechanical hard drive. Basically the difference I see is that the mechanical hard drive has moving parts inside it. The fact that it uses chips to transfer the information makes it more efficient since it performs more operations per second (IOPS), in these the speed is measured in MB/S (megabytes per second) being able to reach the transfer rate up to 500 MB/s. This is what I can tell you about the technical part. As for the result I can tell you that it was an excellent decision to buy a solid hard disk. It really makes a difference. Now that I am writing this post. I am happy with the performance of my computer. If I compare it with the speed of my work the difference is from heaven to earth. Really switching to an SSD marked a before and after in my work creating content.
I wanted to share with you this new acquisition of a Kingston 120 Gb SSD. I made the investment in order to improve my work and the conditions of it. As I am acquiring profits in Hive I have tried to invest them in making the experience more pleasant. I thought that if we improve our working conditions we enjoy it more, we do it better and in the end the result is that every day our progress is noticeable. This is applicable in any area of life.... Then I will make a post when I have my new laptop which is my next goal. Receive a big hug and thanks for reading my post.
---