---
---
---
Hola muchacho de geek zone cómo están? Soy yo de nuevo
**Hello geek zone guy, how are you? It's me again.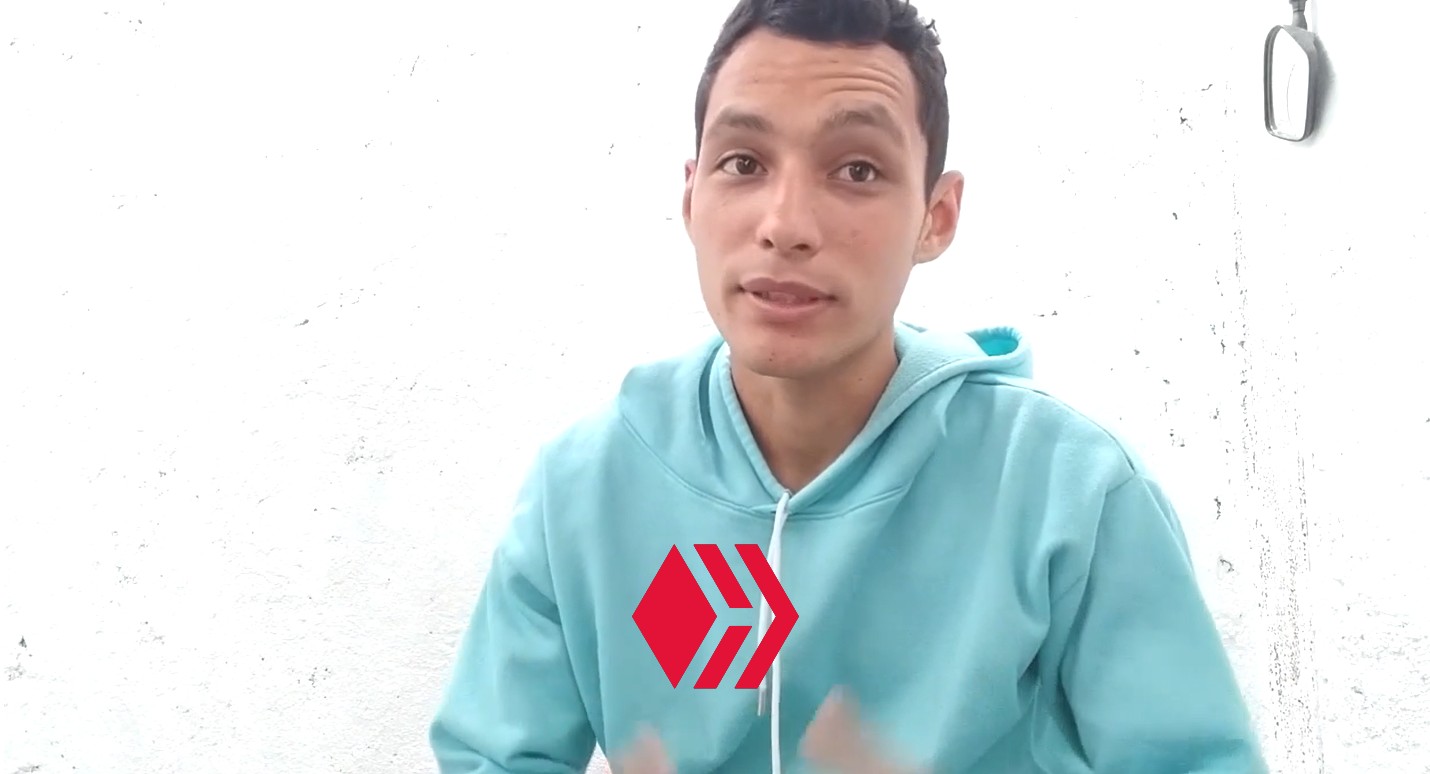 Ahora tratando de compartirles una historia que al mismo tiempo es un tutorial.
Now trying to share with you a story that at the same time is a tutorial.
Lo que pasó en esta ocasión fue muy simple y sencillo, fue que me trajeron 1 Blu Studio x 2 con problemas de que no encendía Lamentablemente después de hacer todo el diagnóstico se llevó a la conclusión de que la placa estaba en corto, entonces puede decirse que la placa estaba mala y no tenía reparación la única manera era comprando otra placa.
What happened on this occasion was very simple and straightforward, was that they brought me 1 Blu Studio x 2 with problems that would not turn on Unfortunately after doing all the diagnosis was led to the conclusion that the board was short, then you can say that the board was bad and had no repair the only way was to buy another board.
Por allí existen muchísimos técnico que reparan equipos muy inusuales y a manera profunda, sin embargo la capacidad en su trabajo para tener las herramientas exactas para realizar este tipo de trabajo es mucha y obviamente el trabajo que realizan es muy costoso. Lamentablemente donde yo me encuentro los clientes no están acostumbrados a pagar mucho dinero por las reparaciones de teléfono Entonces como resultado sería una Mala inversión comprar las herramientas necesarias para hacer trabajos muchísimo más profundos.
There are a lot of technicians out there that repair very unusual equipment in a very deep way, however the capacity in their work to have the exact tools to do this type of work is very high and obviously the work they do is very expensive. Unfortunately where I am located customers are not used to paying a lot of money for phone repairs so as a result it would be a bad investment to buy the tools needed to do much more in-depth work.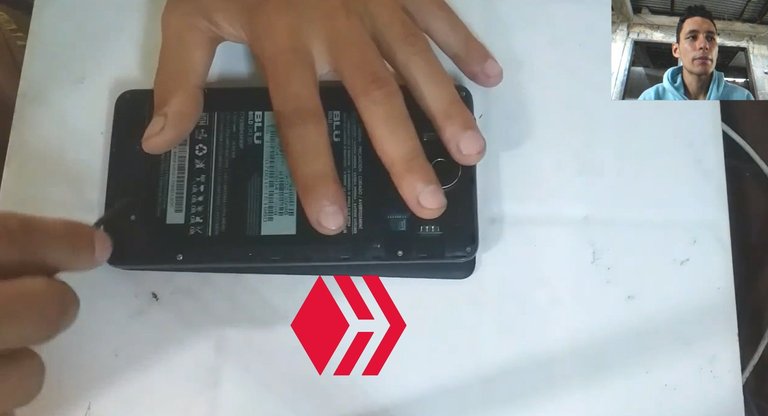 Por ahora se encontró el problema pero la solución no está, así que se le devolvió el equipo al cliente. En este contenido les mostraré Cómo se desensambla.
For now the problem was found but the solution is not there, so the equipment was returned to the customer. In this content I will show you how to disassemble it.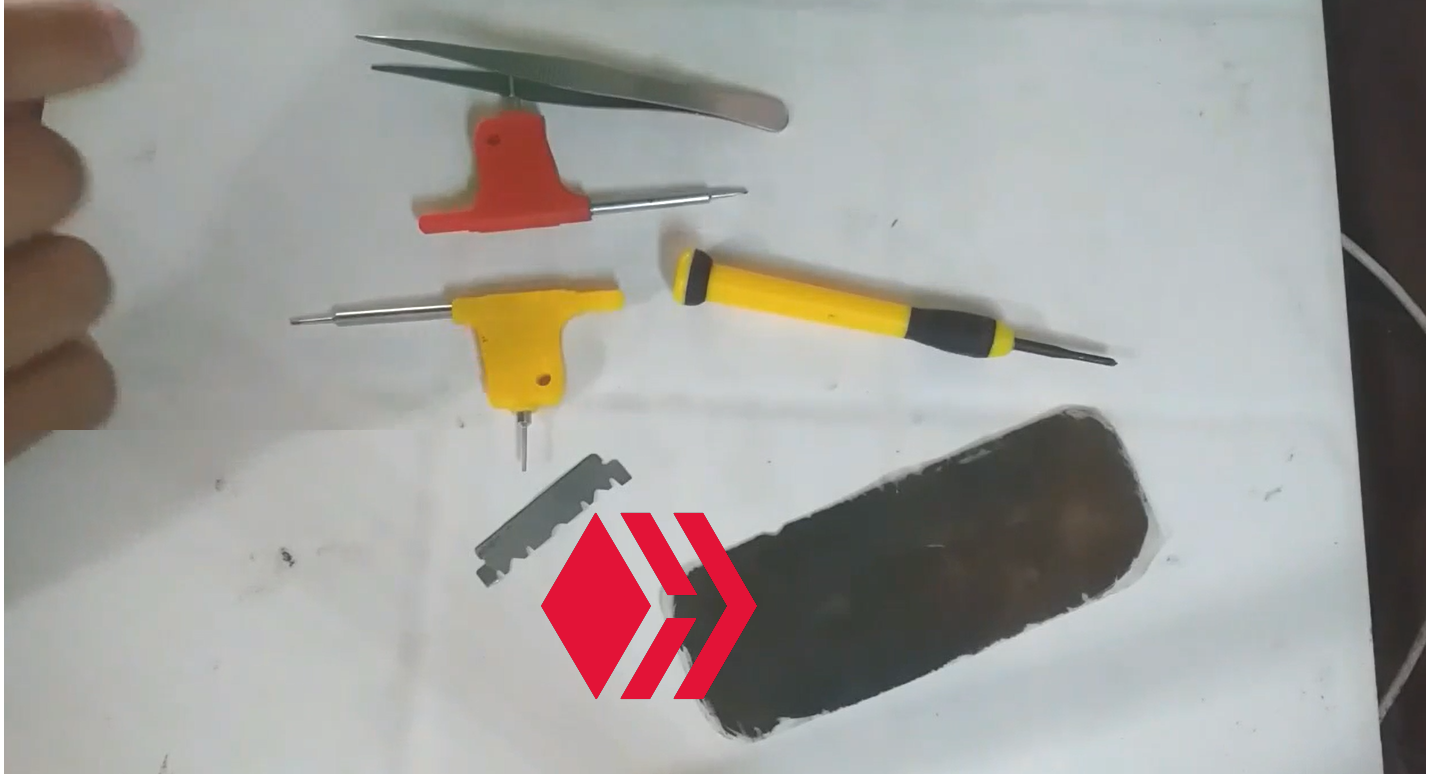 Las herramientas que se deben utilizar para desarmar este equipo son las siguientes:
The tools to be used to disassemble this equipment are as follows:
Un destornillador de estría número 5 preferiblemente que sea de acero ya que si es de hierro se puede rodar cuando los tornillos están muy apretados.
A number 5 flute screwdriver, preferably made of steel, as iron screwdrivers can roll off when the screws are too tight.
Otra cosa que vamos a necesitar es una espátula medianamente larga También junto con ella un destornillador de paleta esto lo vamos a necesitar para poder separar el bisel cuando hayamos quitado los tornillos.
Another thing we are going to need is a medium long spatula and along with it a paddle screwdriver, this is what we are going to need to be able to separate the bezel when we have removed the screws.
Otra cosa que vamos a necesitar es una pinza de tensión punta fina qué se va utilizar para separar los tornillos y también para levantar la placa.
Another thing we are going to need is a fine-tipped needle-nose pliers which will be used to separate the screws and also to lift the plate.
Otra cosa que también vamos a utilizar es una pulsera antiestática esto se utiliza porque la corriente estática de nuestro cuerpo puede dañar el equipo y con la pulsera lo protegemos.
Another thing that we are also going to use is an antistatic bracelet this is used because the static current of our body can damage the equipment and with the bracelet we protect it.
Cómo se desarma este equipo:
How to disassemble this equipment:
Primero necesitaremos una superficie plana no muy correosa algo así como una goma espuma para colocar nuestro equipo boca abajo ya que si no lo hacemos podríamos dañar el táctil
**First we will need a flat surface not too tight, something like a foam rubber to place our equipment upside down, otherwise we could damage the touch screen.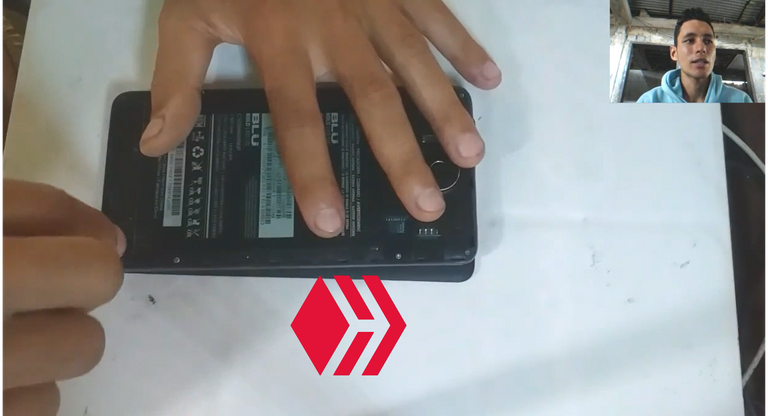 Segundo paso es colocar nuestro teléfono con la pantalla hacia abajo y con el destornillador de estría con mucho cuidado sin afincar lo mucho tenemos que ir dándole vuelta cada tornillo sacándolo antes tuvimos que haberle quitado la tapa trasera
Second step Second step is to place our phone with the screen down and with the slotted screwdriver very carefully without sharpening it too much we have to go turning each screw removing it before we had to have removed the back cover.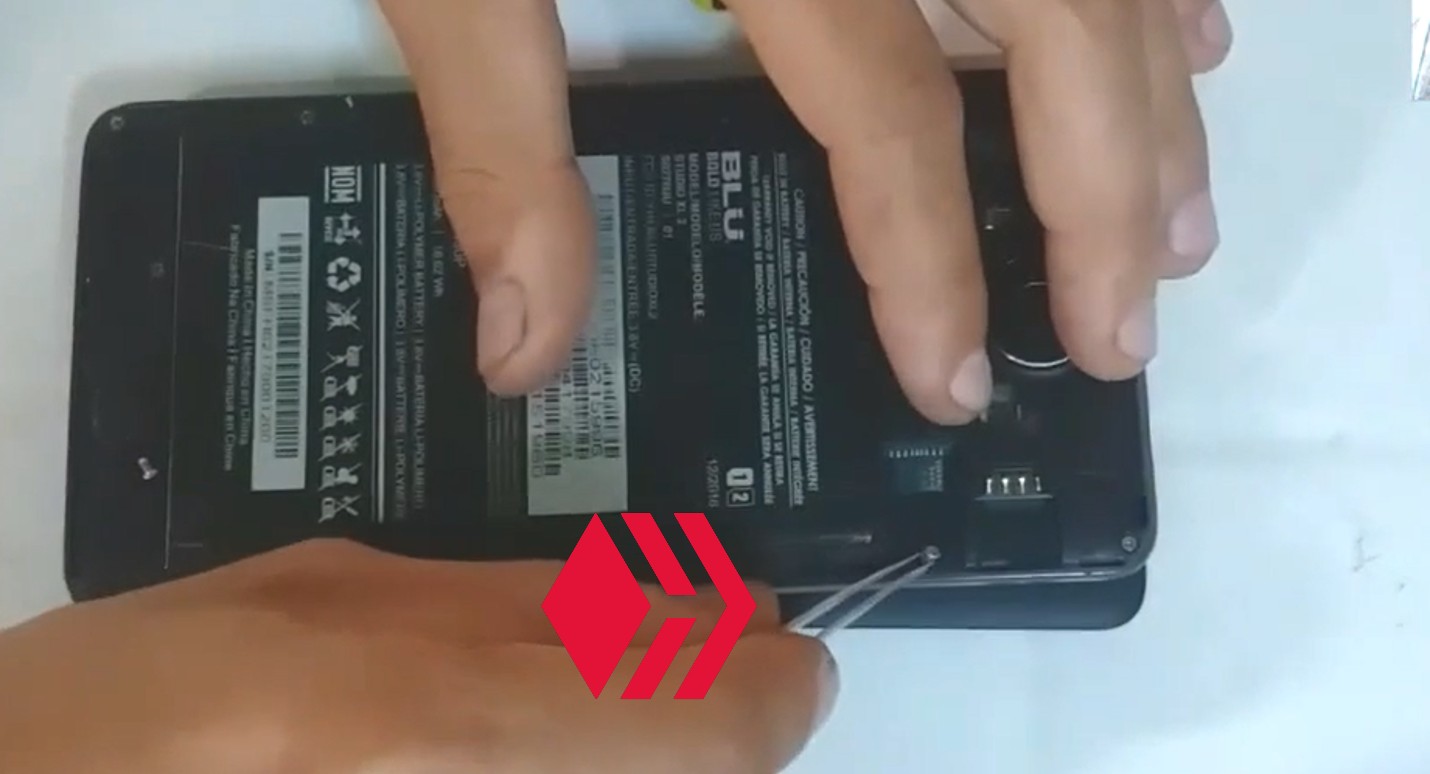 El tercer paso es con la pinza de tensión ir levantando cada tornillo sacándolo de la carcasa que emos separado con cuidado sin hundirlo compresión Porque podríamos dañar la carcasa
The third step is to use the tensioning pliers to lift each screw by removing it from the housing that we have separated, being careful not to compress it because we could damage the housing.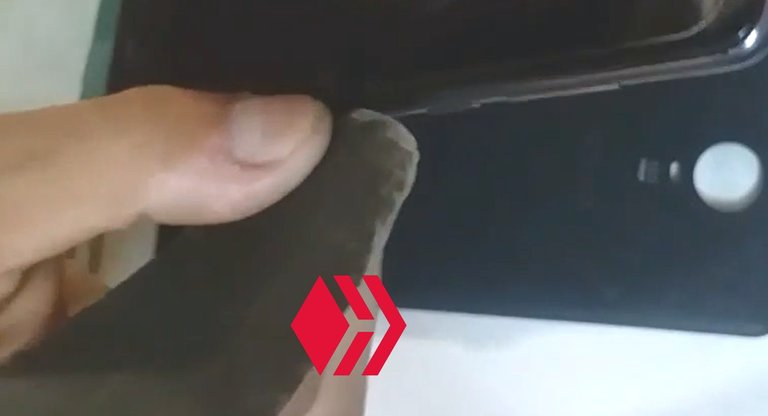 El cuarto pasó es ir separando la carcasa del bisel todo esto con la espátula y el destornillador de paleta que les he dicho que necesitamos hacer esto con mucho cuidado es muy importante Porque podríamos dejar mal marcada la carcasa del equipo. Todavía estamos trabajando con la carcasa cuando hayamos separado la carcasa trasera del bisel ya tendríamos la placa de cubierta
The fourth step is to separate the housing from the bezel all this with the spatula and the paddle screwdriver that I have told you we need to do this very carefully is very important because we could leave the housing of the equipment badly marked. We are still working with the casing when we have separated the rear casing from the bezel we would already have the cover plate.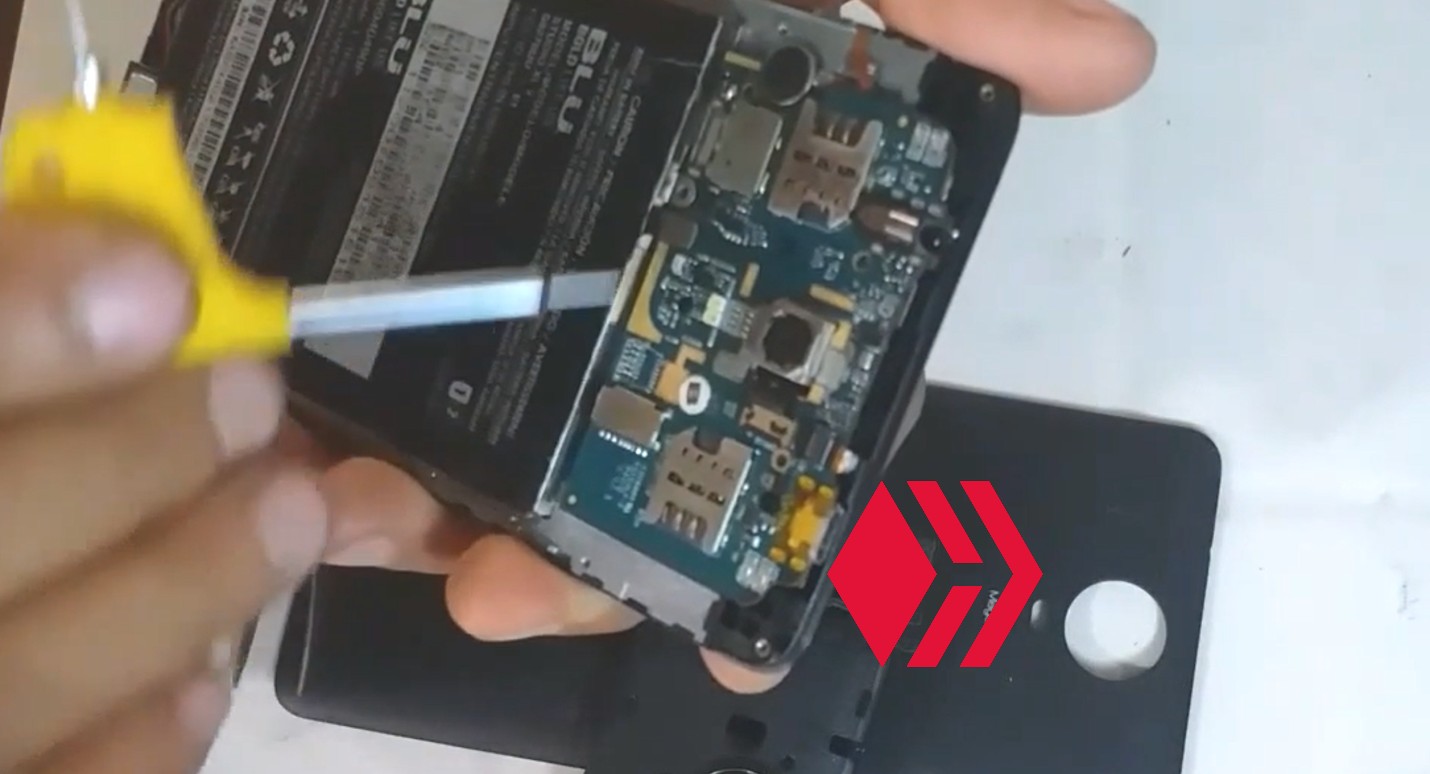 El Paso cinco ya con la placa descubierta con mucho cuidado tenemos que ir levantando El flex de la batería el Flex de la pantalla y el Flex del táctil del equipo.
Step five already with the plate uncovered with great care we have to lift the battery flex, the screen flex and the touch flex of the equipment.
Todo esto se debe hacer por una simple razón para poder llegar al paso 6 Qué es levantar la placa solo eso levantando la placa ya tendríamos el teléfono desarmado.
All this must be done for one simple reason in order to get to step 6 which is to lift the plate just that by lifting the plate we would already have the phone disassembled.

Ya con el teléfono desarmado No tendríamos problema para hacer las inspecciones adecuadas en la revisión de un equipo porque la placa es lo que necesitamos para revisar si existen cortos en el equipo
Once the phone is disassembled, we would have no problem to make the proper inspections in the revision of the equipment because the board is what we need to check for shorts in the equipment.

---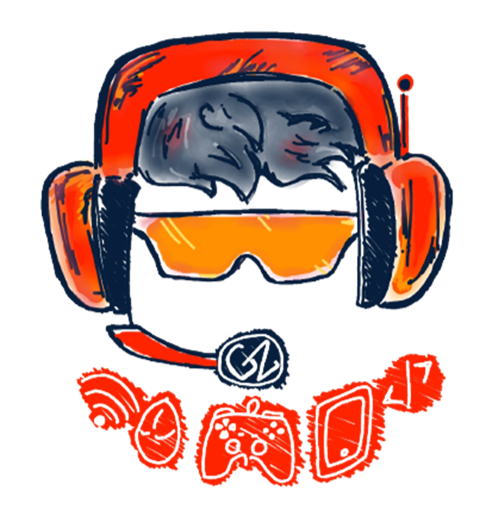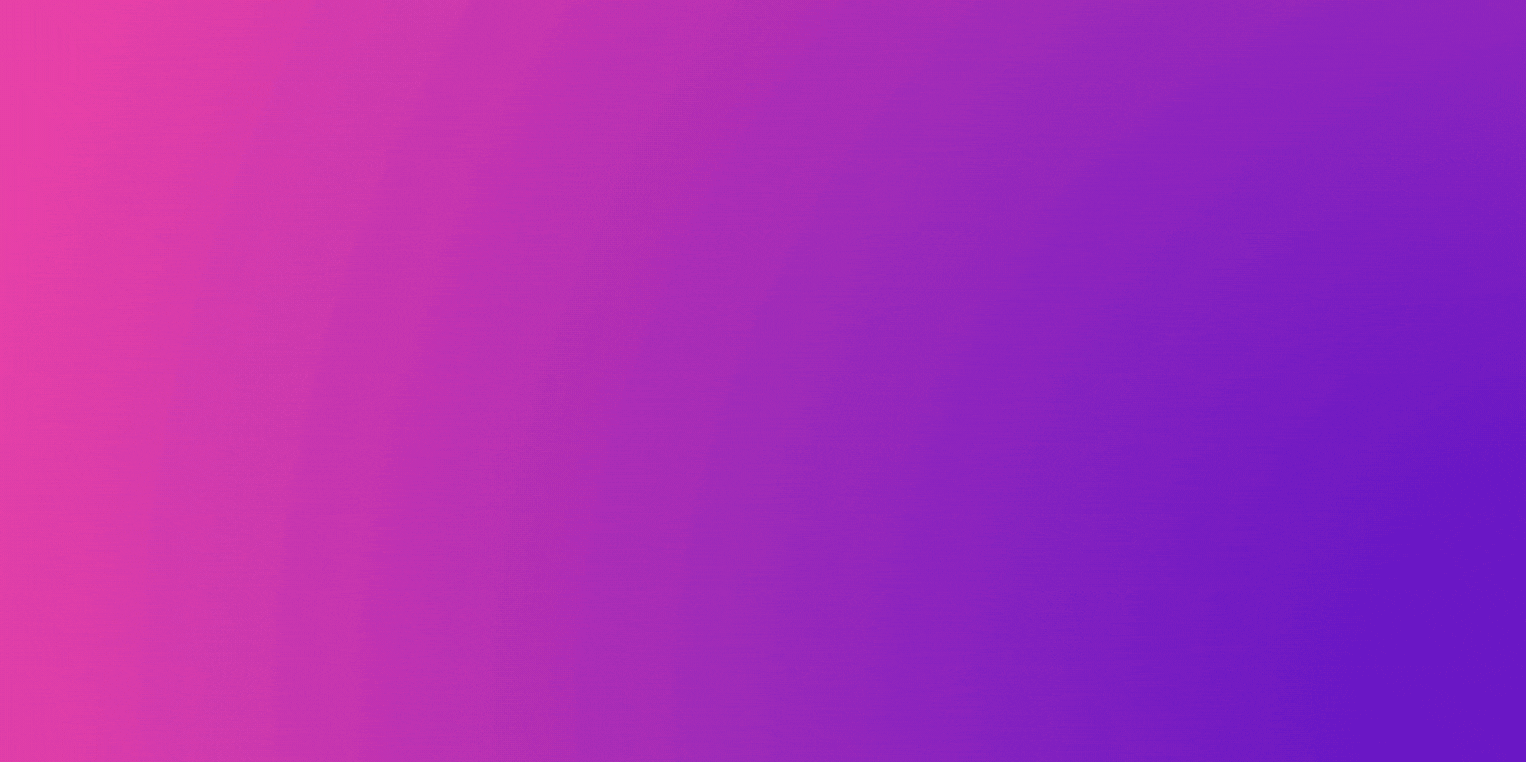 ---
▶️ 3Speak