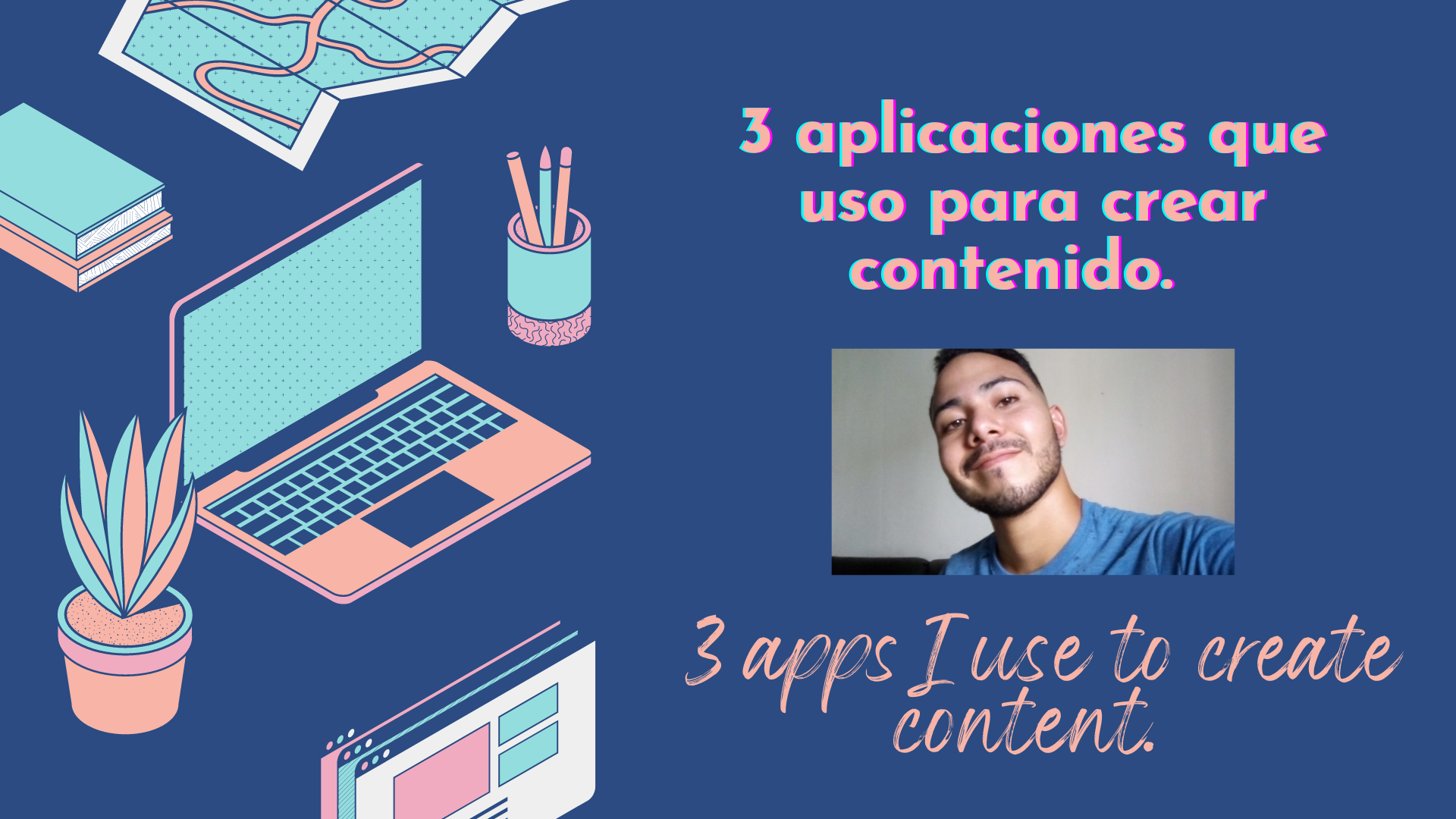 Imagen realizada en Canva | Image made in Canva
🔰Español🔰
Hola amigos de
#Hive
, bienvenidos una vez más a mi blog. Hoy quiero compartir con todos mi entrada a la iniciativa que hace días creó mi amiga
@yolimarag
y a la cual me invitó.
Esta iniciativa me parece interesante y me recuerda a una que yo mismo creé hace unos meses. En esta ocasión la idea es compartir todas esas aplicaciones que utilizamos como herramientas para crear todo el contenido que compartimos en esta blockchain.
Desde ya me gustaría invitar a mis amigos @angelconductor, @grissshm, @reymoya95, @juancho10, y @mariela53, y por supuesto todo Hiver que desee unirse.
🔰English🔰
Hello
#Hive
friends, welcome once again to my blog. Today I want to share with everyone my entry to the initiative that days ago my friend
@yolimarag
created and to which she invited me.
I find this initiative interesting and it reminds me of one I created a few months ago. This time the idea is to share all those applications that we use as tools to create all the content that we share in this blockchain.
I would like to invite my friends @angelconductor, @grissshm, @reymoya95, @juancho10, and @mariela53, and of course any Hiver who wants to join.
---

Antes de comenzar en mi mundo de Hive poco sabía sobre la creación de contenido, el único contenido que creaba era el de mis RRSS y solo por ocio, nunca con otro fin. Luego vino Hive y ahí comenzaron a cambiar las cosas porque como sabemos el contenido que compartimos acá es muy variado.
Al principio me vi en la necesidad de utilizar programas como PowerPoint pero luego se me hacía tedioso y poco versátil, fue ahí cuando comencé a explorar otras opciones que me resultaron mucho mejor.
Before I started in my Hive world little did I know about content creation, the only content I created was for my RRSS and only for leisure, never for any other purpose. Then came Hive and then things began to change because as we know the content we share here is very varied.
At first I saw the need to use programs like PowerPoint but then it became tedious and not very versatile, that's when I began to explore other options that were much better for me.

Esta es sin duda una de las más conocidas por el entorno Hive y por muchos otros creadores de contenido. Lo que me gusta de esta aplicación es su versatilidad y la gran cantidad de herramientas que le ofrece a sus usuarios.
Como sabemos Canva está orientada a la creación de contenido y herramientas de tipo audiovisual que en su mayoría van destinados a sitios web y redes sociales. Lo que me gusta de esta aplicación es que en ella encontramos herramientas de tipo profesional pero que son mucho más fáciles de usar y con una interfaz fluida e intuitiva.
Canva es muy dinámica y me ha ayudado a crear mis propios elementos visuales que me ayudan a darle mucha más estética a mis posts acá en Hive, es una alternativa pues de otra forma habría que usar programas como Photoshop, Ilustrator y otros.
This is undoubtedly one of the best known by the Hive environment and by many other content creators. What I like about this application is its versatility and the great amount of tools it offers to its users.
As we know Canva is oriented to the creation of audiovisual content and tools that are mostly intended for websites and social networks. What I like about this application is that in it we find professional type tools but that are much easier to use and with a fluid and intuitive interface.
Canva is very dynamic and has helped me to create my own visual elements that help me to give much more aesthetics to my posts here in Hive, it is an alternative because otherwise I would have to use programs like Photoshop, Illustrator and others.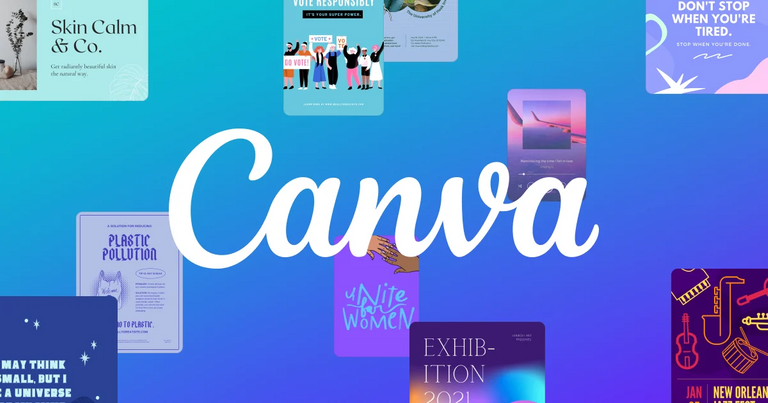 Source
Esta app tiene mucho más uso que Canva a nivel general ya que es una aplicación para la edición de fotografías, algo muy común en tiempos de redes sociales, sin embargo también ofrece herramientas que yo aprovecho para crear mi contenido.
Picsart es mi salvavidas cuando no puedo utilizar Canva por alguna razón, el motivo es que es mucho más accesible y requiere menos uso de datos, además se puede utilizar sin conexión a internet, algo muy importante cuando se vive en Venezuela.
En Picsart me gusta editar algunas fotos para que luzcan mejor acá en Hive, también creo algunas portadas para los posts y recientemente traté de diseñar unos separadores de textos. Las plantillas que esta app tiene son muy variadas de un estilo que me gustan mucho y además sus herramientas de edición son muy diversas y fáciles de usar.
This app has much more use than Canva in general because it is an application for photo editing, something very common in times of social networks, however it also offers tools that I take advantage of to create my content.
Picsart is my lifesaver when I can't use Canva for some reason, the reason is that it is much more accessible and requires less data usage, plus it can be used without internet connection, something very important when you live in Venezuela.
In Picsart I like to edit some photos to make them look better here in Hive, I also create some covers for posts and recently I tried to design some text separators. The templates that this app has are very varied in a style that I like a lot and also its editing tools are very diverse and easy to use.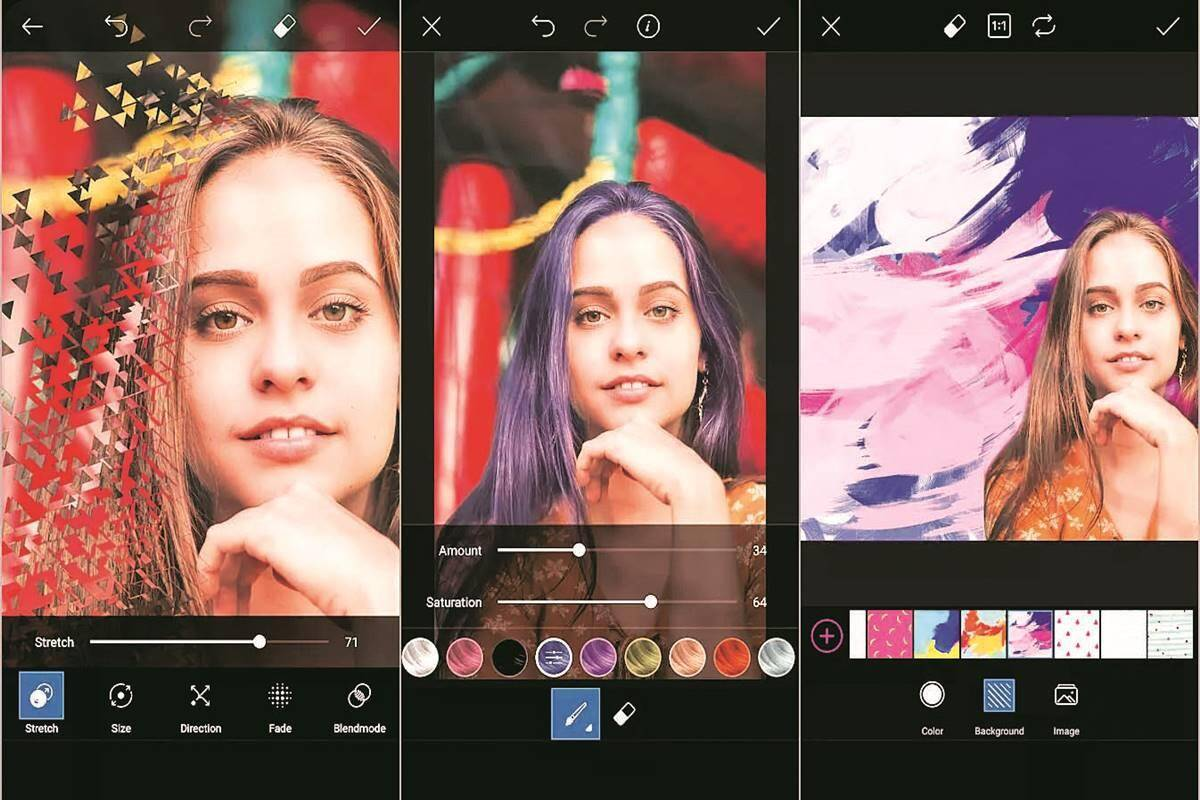 Source
No es un secreto que muchas veces tenemos que usar imágenes alegóricas al contenido que tratamos pero no contamos con las imágenes referentes a ese contenido, es ahí cuando tenemos que recurrir a un banco de imágenes donde si podemos encontrar lo que estamos buscando.
Pixabay es para mi la mejor opción en esos casos, desde el principio me ha gustado utilizar esta app ya que me ofrece un montón de imágenes y de los temas más variados que puedan existir, Pixabay me sacado la pata del barro, como decimos en mi país, en muchísimas ocasiones.
Es una app súper fácil de usar, intuitiva y que cualquiera podría utilizar, en ella encontramos imágenes, fotografías, vectores, videos y muchos otros elementos.
It is no secret that many times we have to use images allegorical to the content we are dealing with but we do not have the images related to that content, that's when we have to resort to an image bank where we can find what we are looking for.
Pixabay is for me the best option in those cases, from the beginning I liked to use this app because it offers me a lot of images and the most varied topics that may exist, Pixabay took me out of the mud, as we say in my country, on many occasions.
It is a super easy to use app, intuitive and that anyone could use, in it we find images, photographs, vectors, videos and many other elements.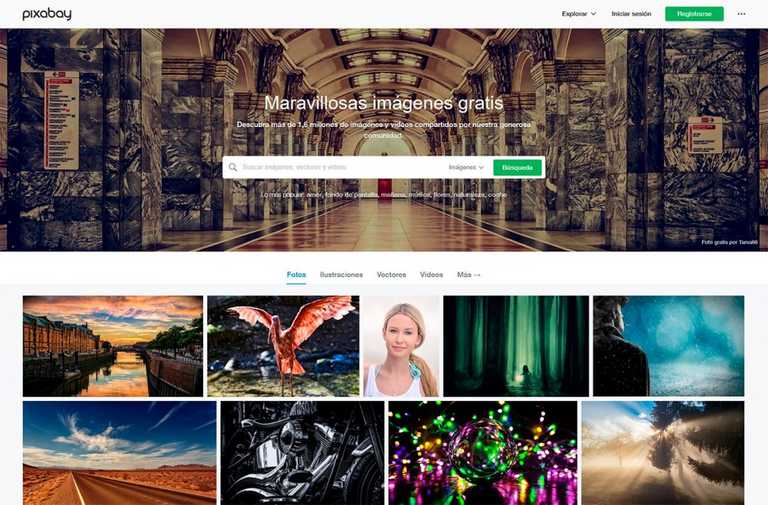 Source
---
Y esta ha sido mi participación en tu iniciativa amiga @yolimarag, espero que te guste a ti y a toda la comunidad de #Hive y que haya estado a la altura. Hasta la próxima iniciativa.
And this has been my participation in your initiative friend @yolimarag, I hope you and the whole #Hive community like it and that it has been up to par. Until the next initiative.

¡Gracias por tu visita! | Thanks for you visit!
Contenido original - Original content.

Translated with www.DeepL.com/Translator (free version)